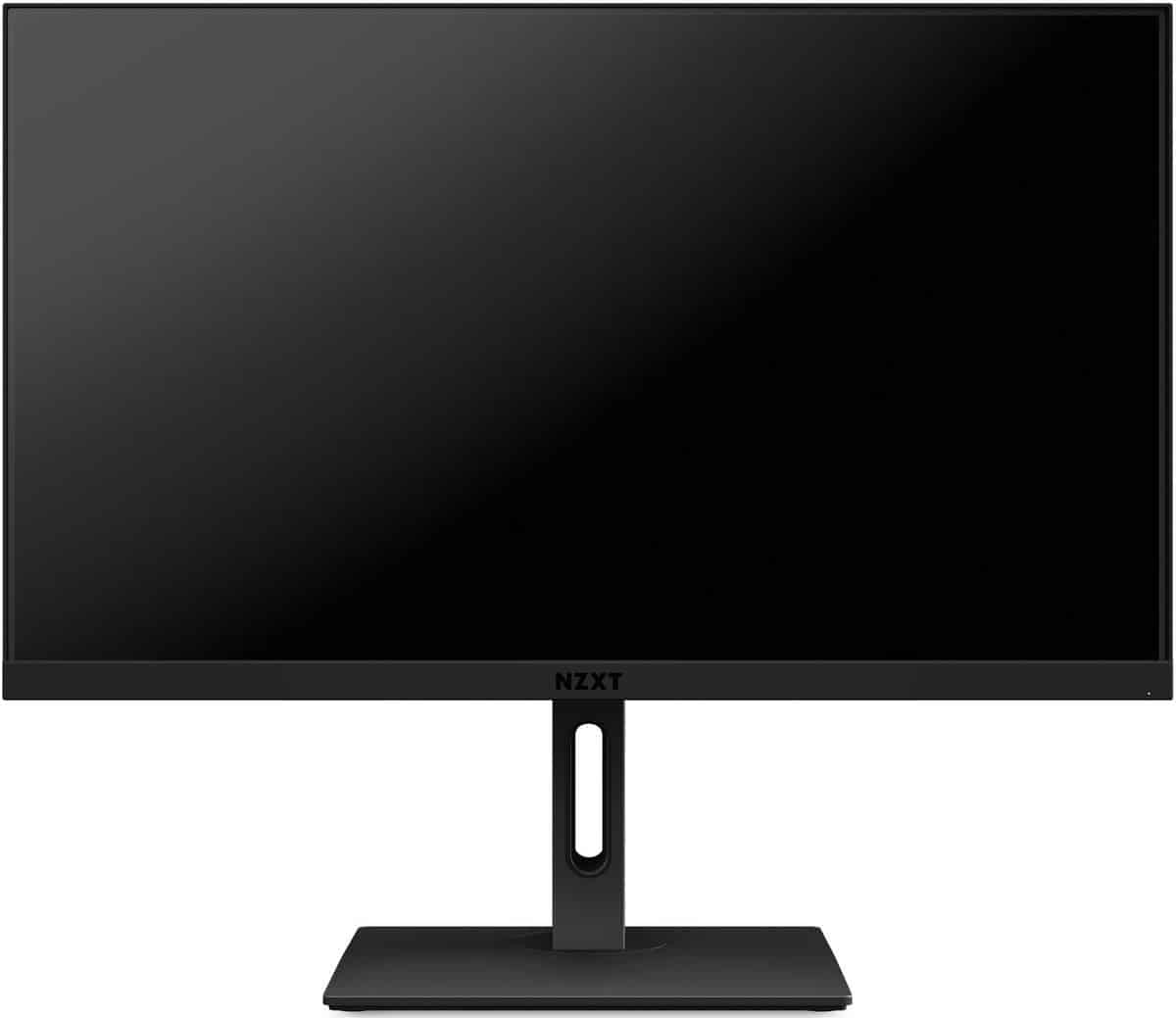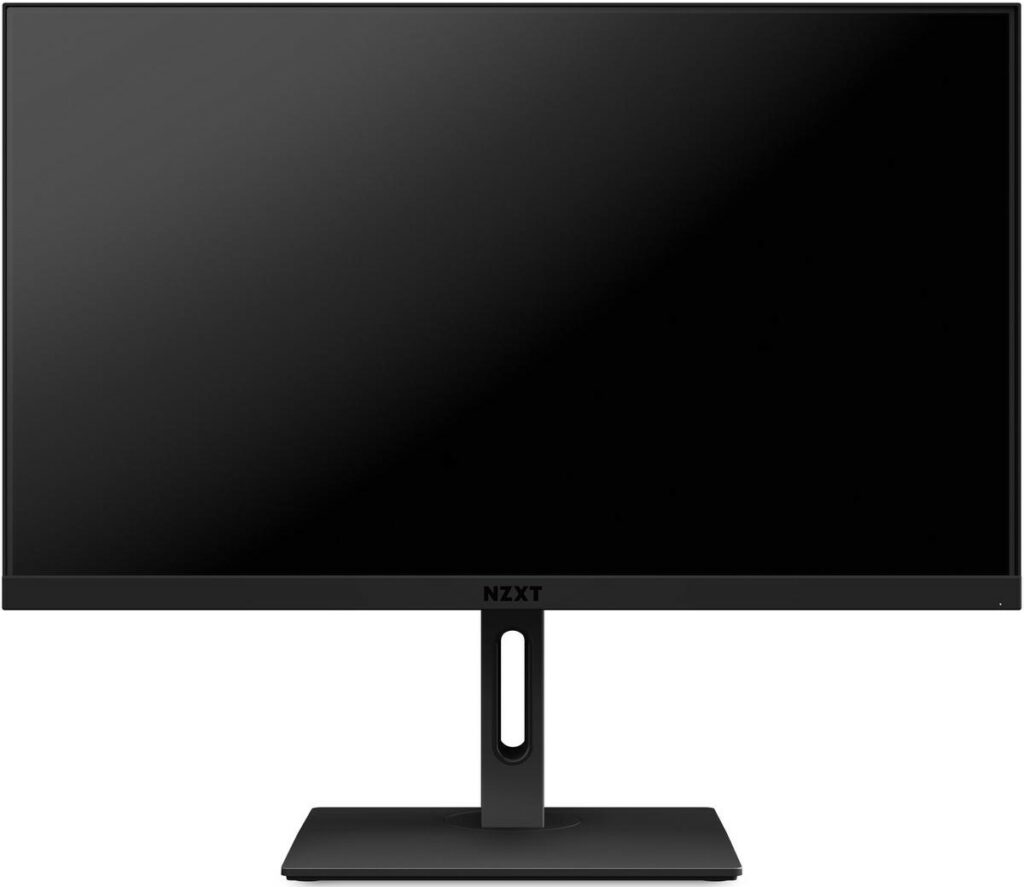 The  NZXT Canvas 27Q is an affordable new product from the brand's latest expansion of products beyond its award-winning cases. It's positioned in one of the most competitive gaming monitor categories now, but it is priced to rise among the ranks. Let's see what the NZXT Canvas 27Q can do to know if it's going to be a successful attempt beyond the usual case and cooling the brand offers.

NZXT Canvas 27Q Specifications
Screen Size: 27 Inches
Resolution: 2560 x 1440 QHD
Aspect Ratio: 16:9
Panel Technology: In-Plane Switching (IPS)
Refresh Rate: 165Hz
Response Time: 1ms
Contrast Ratio: 1000:1 (Static)
Brightness: 300 cd/m²
Speakers: None
Stand: Height -Yes
Stand: Tilt – Yes
Stand: Swivel – Yes
Stand: Pivot – No
VESA Compatibility: Yes (100 x 100)
Connectivity: HDMI 2.0 x 2, DisplayPort 1.2 x 1, USB-C x 1, USB 3.0 x 3, 3.5mm Jack x 1
Dimensions (W x H x D): 24.21" x 20.73" x 8.65"
Weight: 13.88 lbs

Design and Features
The NZXT Canvas 27Q takes the minimalist approach that's built with a premium feel just like what its other products have. The monitor has either a matte black or matte white combination so it will fit with many themed builds, especially those with NZXT gear. The display has a three-sided bezel-free design, but it still has inner borders just like other models.
NZXT didn't skimp on the build quality of this monitor even if it's priced lower than most of its direct competitors. The plastics used are smooth, yet they are thick and sturdy enough to prevent flexing and cracking. We didn't see any cosmetic defects, plus the optional stand is quite firm and steady so the screen won't sag or wobble.


Its dimensions are modest since the device wasn't designed with aggressive-looking stands and the like. It only needs 8.65 inches of depth and its width will only become an issue if you buy two or three and set them side by side. It is also light enough to be moved around our brought with you to LAN parties since the standard package only weighs in at 13.88 pounds.
The NZXT Canvas 27Q has an OSD joystick at the back which is accessible from the right-hand side if you are viewing the screen. The large knob works great since it is easy to manipulate even if you have thick fingers, plus it's easy to find even if you don't see it. Most monitors with lower price tags often skip adding this feature and use cheaper buttons instead.
What's unique about this option is it gives you the freedom to choose the right mounting hardware that will work with your setup. You can choose the basic package that includes the ergonomic stand, or go with a single or dual VESA mount. You can also choose just to pay for the monitor itself if you already have a stand for it.
The NZXT Canvas 27Q also features a connectivity layout that will make most users happy. It includes a standard DisplayPort 1.2 slot and HDMI 2.0 port, but it also has a USB-C port that supports DP Alt Mode. The layout allows users to use the monitor with a PC, gaming consoles, and maybe a USB-C laptop for work with this design.
There is also a pair of USB 3.0 speakers and a 3.5mm jack for your peripherals and sanity when it comes to cable management. However, the device doesn't have built-in speakers since it was designed to be used with headsets. We think all monitors should now include speakers, but we also recognize that most of them are weak sounding so its likely that they won't be used.
Display and Performance
The NZXT Canvas 27Q sports a 27-inch IPS panel with a 2560 x 1440 resolution, a 165Hz refresh rate, and a 1ms response time. The backlight has a 300 cd/m2 rating while the contrast is listed at 1000:1 like most IPS panels. This model doesn't advertise any VESA HDR standards, but it is HDR10 compatible like most modern monitors.
1440p at 27 inches is the sweet spot for gaming because it's an upgrade in visual clarity and yet it doesn't need too much GPU horsepower. It offers more space so it's an upgrade for productivity, while games will look noticeably more detailed. 1440p gaming monitors used to be quite expensive, but we're here now looking at a sub-$350 model that has premium flair.
The NZXT Canvas 27Q renders a little over 100% sRGB and around 91% DCI-P3 for great colors in games and movies. It was fairly accurate with a deltaE average of 2.87, so gamers can use it right away after some minor adjustments. The monitor works great out of the box, although it doesn't seem like it was factory calibrated.
Using a colorimeter on the monitor reduced its dE average to 1.03, making it suitable for editing and content creation. Doing so corrects some of the imbalances with the default setup, but the downside is you have to pay for that colorimeter if you don't have one yet. Spending the extra will only become necessary if you make money with the monitor and it's impractical otherwise.
The NZXT Canvas 27Q doesn't get very bright since its backlight only managed to reach 275 cd/m2 at 100%. That's plenty in most cases, but you might want to curtain up if your room has plenty of windows. Its contrast ratio is its biggest weakness at 944:1 at 60% brightness, but that's expected from any IPS monitor.
Panel uniformity for the sample did not have major issues like backlight leaks or IPS bleeding. There is some variance in the backlight's spread, but it is only noticeable in dark scenes. Note that this can change between every monitor made due to manufacturing tolerances, so you can get a worse or better unit.
The NZXT Canvas 27Q is compatible with both FreeSync and G-Sync so you don't have to worry about tearing and stuttering. Both brands have compelling 1440p cards, so compatibility with both is a must so you don't get stuck with one brand. Input lag sits at 4ms at 165Hz, so it's fast enough for competitive play.
Thoughts on the NZXT Canvas 27Q
The NZXT Canvas 27Q is a great monitor if you want a decent 1440p 165Hz screen and some superb and practical flexibility. It offers decent image quality, but its gaming performance is on-par with the best in its price range such as the Gigabyte M27Q. We like that the monitor has customizable features since it saves money and ensures that fewer unwanted materials get thrown out into the environment.
It has imperfections like the lack of potent USB-C charging output, but that's acceptable since the NZXT Canvas 27Q is quite affordable. Its other flaws are mostly related to the panel technology, and there isn't any way around it unless you want to spend more or go with a VA alternative. It's a great buy for practical gamers, and we can't wait to see what NZXT has in store for the monitor business.
Pros:
Decent Color
Attractive and Robust Design with USB-C
Flexible Package Options
Great Gaming Performance
Cons:
Limited Brightness and Contrast
Can't Charge Docked Laptops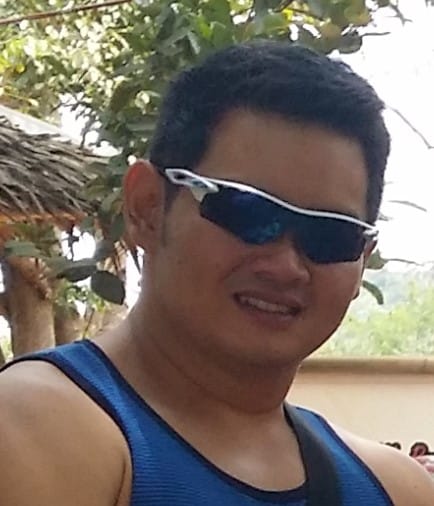 Paolo is a gaming veteran from the golden days of Doom and Warcraft. Since junior high, he has been building gaming systems for family, friends, and colleagues. High-performance monitors are one of his fixations; he believes that every citizen's right to enjoy one. He has gone through several pieces of hardware in pursuit of every bit of performance gain, much to the dismay of his wallet. He has also spent half a decade researching, reviewing, and writing about these products and now has over 1400 articles about the best gaming tech under his belt.