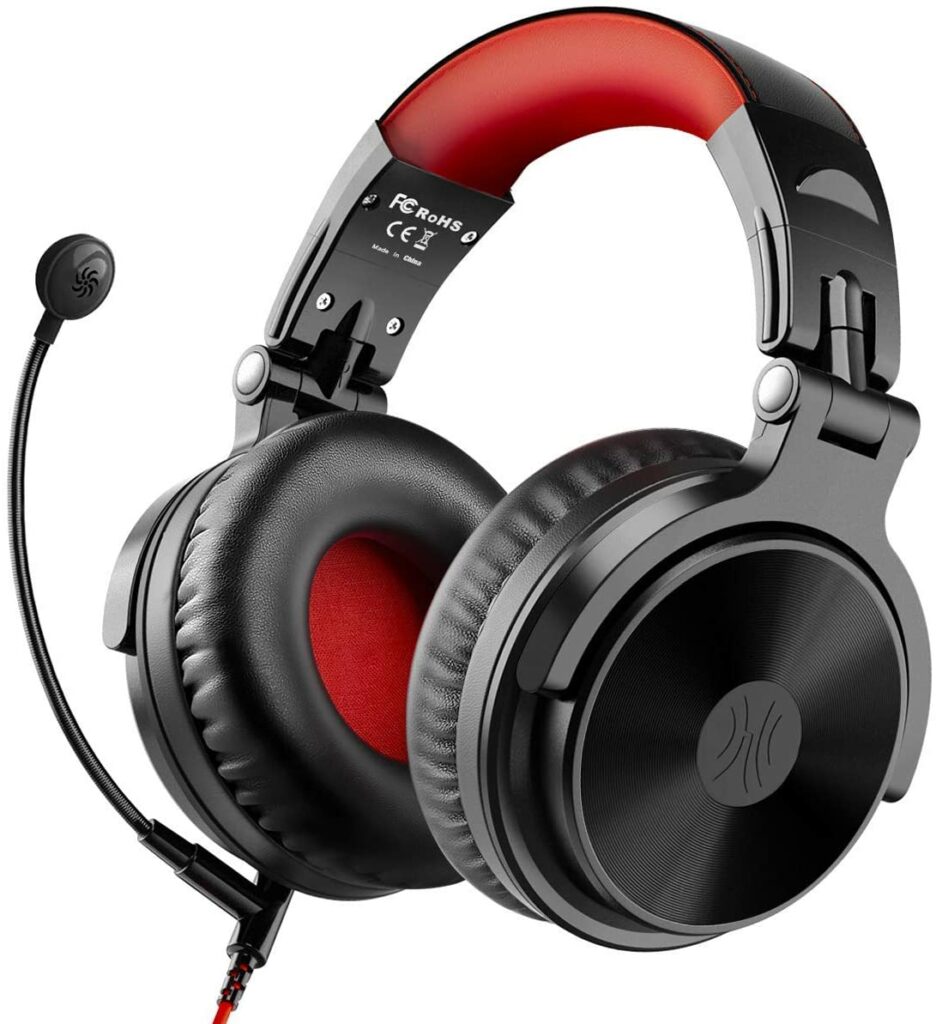 The OneOdio Y80B is a very capable yet surprisingly affordable pair of headphones that you can use in practically any situation. Its priced below fifty bucks, but it has an impressive list of features that you won't normally find in a single package in this category. Let's see if the OneOdio Y80B can follow through with an amazing performance that will make it a must-buy.

Design and Features
The OneOdio Y80B adopts a more discrete design compared to gaming variants so it looks less aggressive even if it has red accents. This means that it can be worn outside since you won't look silly, adding plus points to its versatility. It's a bit bulky due to the padding, but that's a necessary sacrifice for comfort.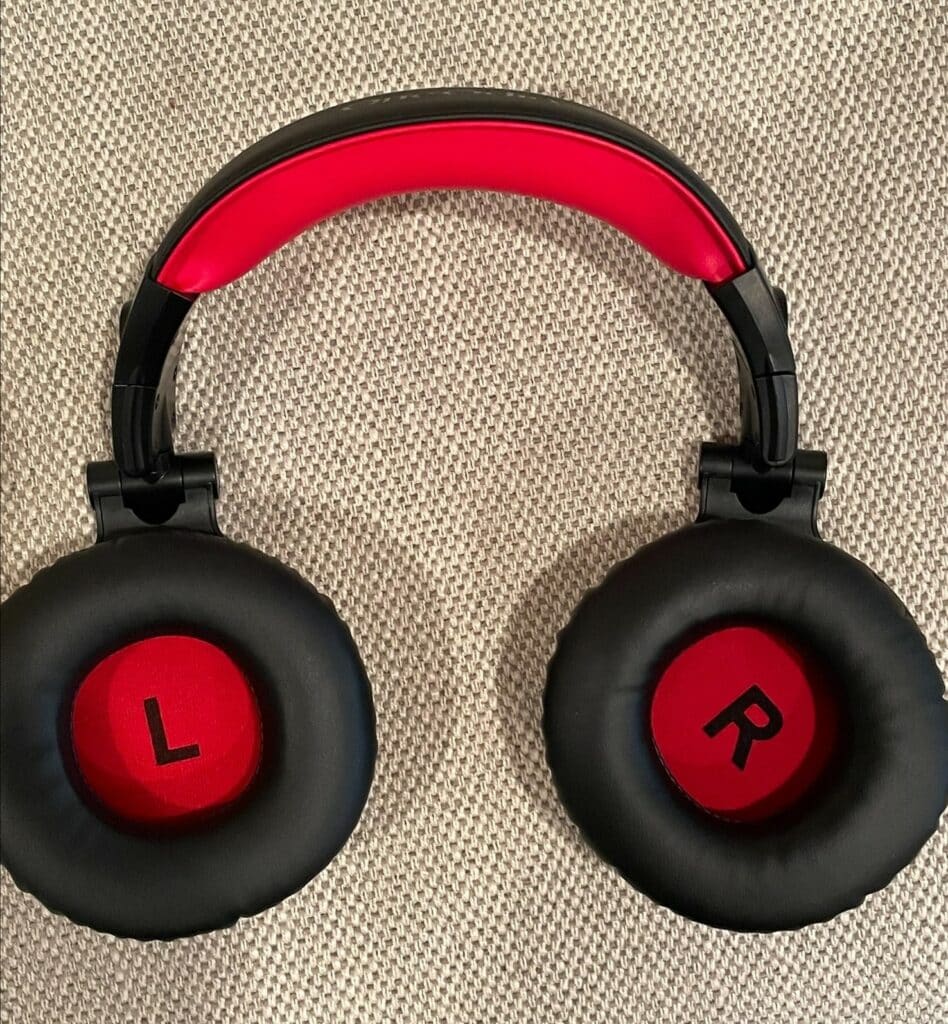 The pleather on the headset is plush and supple, unlike many budget options with plasticky materials and poor stitching. However, it's still pleather, so it is not going to be able to resist sweat which will make it crack and unravel at some point. It is worth noting that the pleather also means that it's hot on your ears during the summer or if you don't have AC.
The OneOdio Y80B has 50mm Neodymium drivers like popular headsets such as the Hyper X Cloud 2. The cups are big and they can swallow your ear up easily, but that also means that you can get a decent seal to drown out outside noise. That means that the headset isn't going to be very portable so extra care is necessary when you are placing it in your pack.
But what's great about them is that they are mounted to hinges that go in two directions. That means that they will match the contour of your face and you can easily fold them away for storage or if you need one ear to be free. This form is essentially the same as DJ headphones and how they work so it gives you more options as to how you can use them.
the OneOdio Y80B's headband is thick and reinforced with a metal band inside so it won't break easily. It also doesn't clamp down too hard, but if you have a wider head the pair might sit weird so it won't be as secure. However, it is not a pain to use and its weight is reasonable enough not to come down on your cranium during hours of use.
So overall, its build quality is decent considering its price and how close it feels to popular gaming headsets. It should last quite a while if you take care of it but twisting it and overextending the headband will surely break something. It's mostly made of plastic, but the materials used are adequately durable if you don't abuse them.
It is worth mentioning that this model has wireless capabilities so it has a built-in 1000mah battery. Its Bluetooth connectivity works up to 30 feet away just as advertised, but doors and walls will cut that distance short. The battery is enough to keep the pair running for up to 80 hours, and it can charge from 0 to 100 in 4 or 5 hours.
The OneOdio Y80B has plenty of accessories in the box to make it work right and satisfy your requirements. It includes a pleather pouch for transport and a 2-meter cable with a mic, volume control, and a mute button. You also get a dual 3.5mm Y-extension cable if you want to connect it directly to a sound card, plus a micro USB charging cable to top up the battery.
These add-ons enable the numerous ways you can use the pair, starting with its wireless mode which only requires that it's charged. You can use the 2-meter cable for gaming and conference calls, but you can also use it purely as a pair of headphones using the 3.5mm cable. This expands the value per dollar spent since you essentially are buying an affordable product that's usable for at least three common scenarios.
Performance
The OneOdio Y80B sounds suitable for gaming with good bass and clear mids, plus present highs for a little bit of detail. The 50mm drivers can also get very loud to the point of damaging your hearing, so setting a comfortable volume is ideal. You need to tune it perfectly, so the bass doesn't drown out the details such as the light footsteps of enemies in shooters.
Another reason to tone down its volume level since the driver's outputs become garbled and broken. This limitation is common with budget models, but even some premium offerings with cheaper drivers and poor amplification suffer from it. However, it's a minor issue since it isn't recommended to turn the headset all the way up.
It's also marketed as a studio headphone, but its sound signature isn't flat enough for mixing and editing. However, it sounds clean enough for music consumption and maybe as a secondary DJ headset for when your primary suddenly has issues. It is versatile but it doesn't offer the best of every world, although that's understandable since it is a budget model.
However, its suitability for just about any type of device that has an audio output makes up for its limitations. The only major loss you get if you use it on devices other than a PC is the convenience of the in-line volume control. There is also a noticeable decline in its bass output while it's in wireless mode, but that's a natural limitation in exchange for being free from wires.
Finally, the OneOdio Y80B's microphone simply isn't the best-sounding out there.  Your communication is audible and understandable, but it can sound quiet, especially if it is not angled perfectly next to your lips. It also picks up ambient sounds like fans blowing or your AC humming, so positioning it is essential.
Thoughts on the OneOdio Y80B
The OneOdio Y80B is a decent choice if you want a flexible headset that is very affordable. It is well-built and designed, so it checks a lot of items when it comes to features and durability. We also like how the package is presented since it includes all the necessary accessories plus a plush carrying pouch.
However, it is obvious that its sound quality has been compromised because of all the features highlighted above. It has strong 50mm drivers with punchy bass, but it doesn't offer an accurate picture when it comes to mids and details. It could use better tuning and amping, but that will drive the price up and pit it against established competitors like the Razer Opus.
Pros:
Affordable
Flexible for Most Uses
Great Battery Life
Decent Build Quality
Cons:
Budget-Oriented Audio Quality
Wireless Mode Quieter Versus Wired
Distorts at High Volume
About the Author: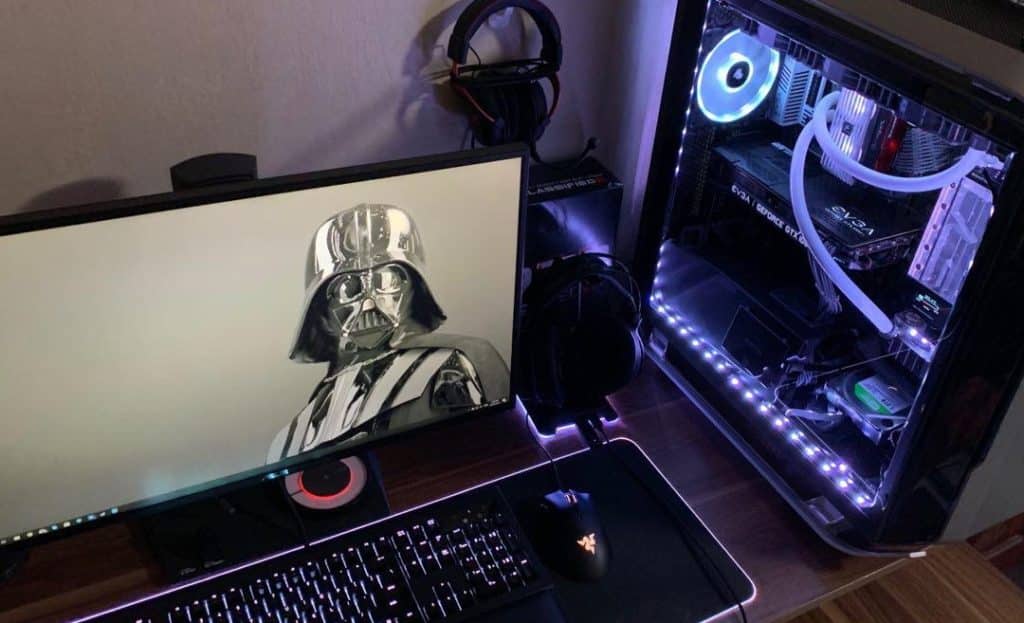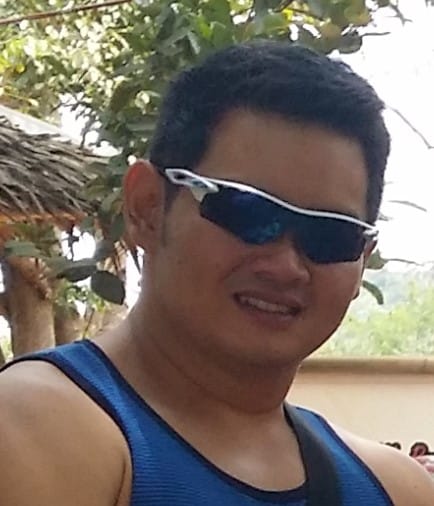 Paolo is a gaming veteran since the golden days of Doom and Warcraft and has been building gaming systems for family, friends, and colleagues since junior high. High-performance monitors are one of his fixations and he believes that it's every citizen's right to enjoy one. He has gone through several pieces of hardware in pursuit of every bit of performance gain, much to the dismay of his wallet. He now works with Monitornerds to scrutinize the latest gear to create reviews that accentuate the seldom explained aspects of a PC monitor.