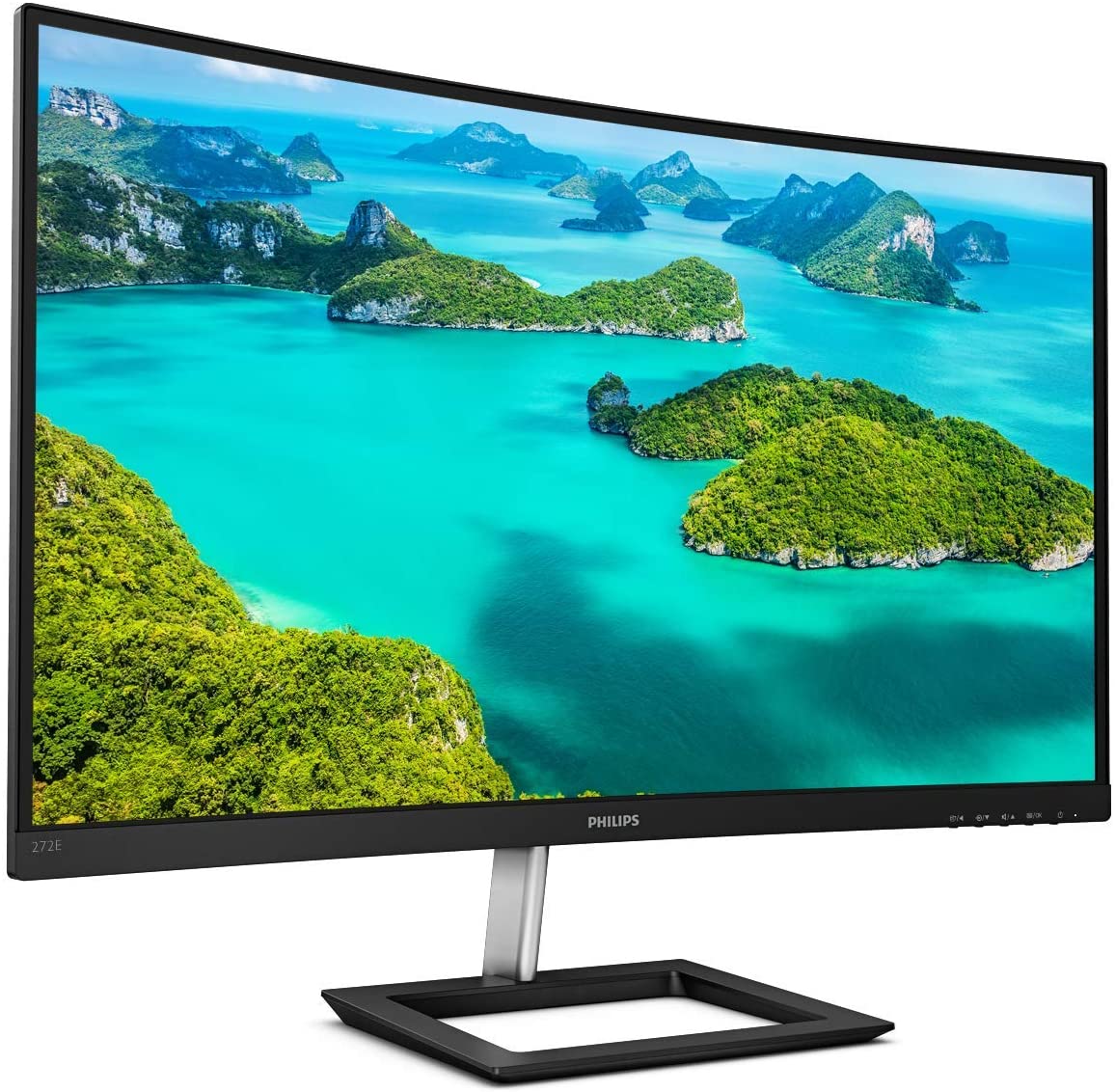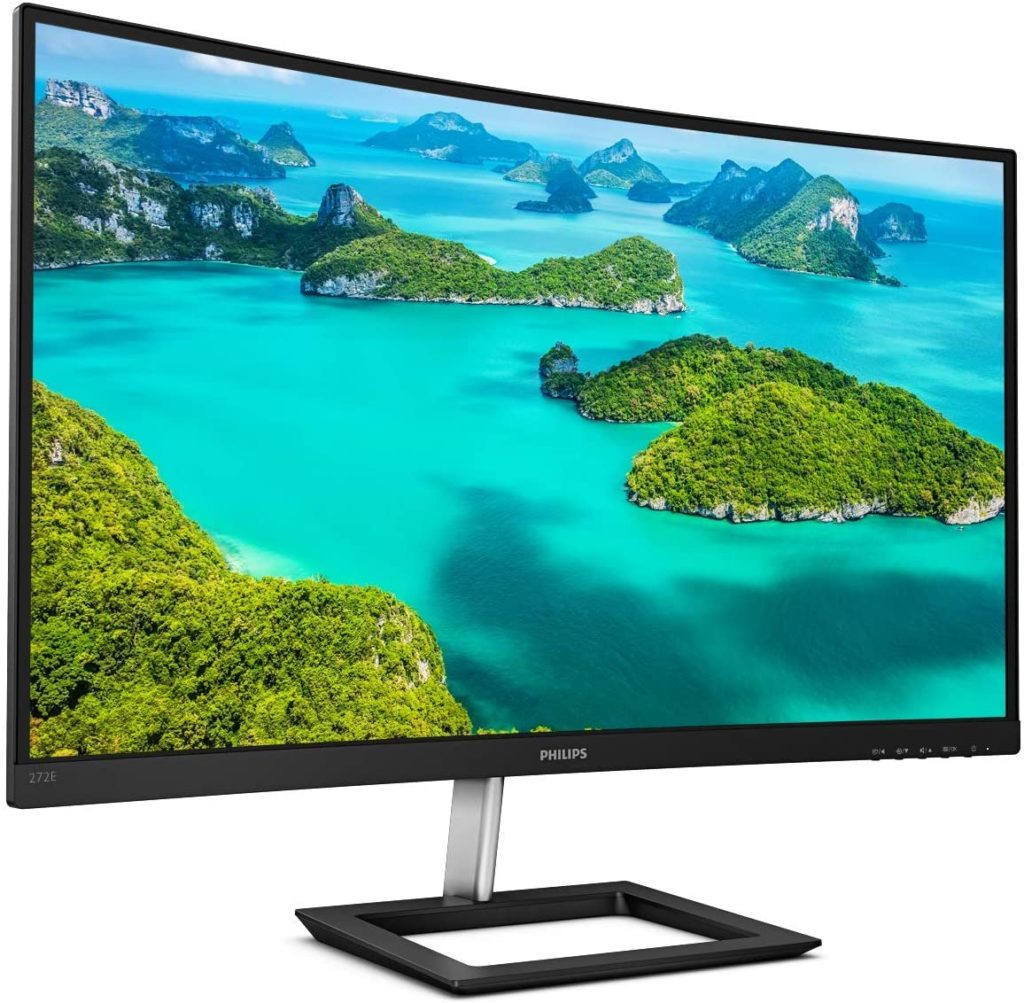 The Philips 272E1CA is an attractive 1080p curved monitor for everyday computing without hurting your wallet. It has its limitations, but its an effective display solution for schooling or work from home, and even entertainment. Let's check out if the Philips 272E1CA performs like it is your next buy for that efficient workstation or casual gaming setup you are building.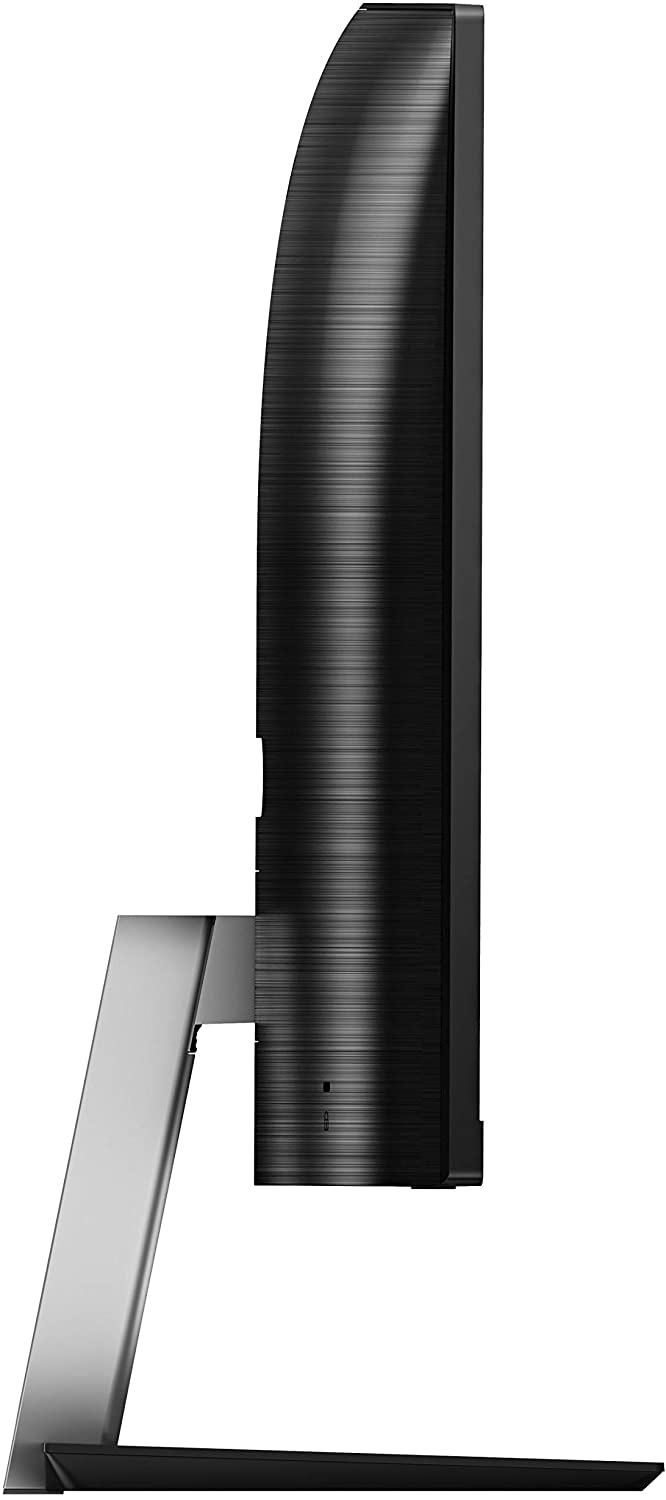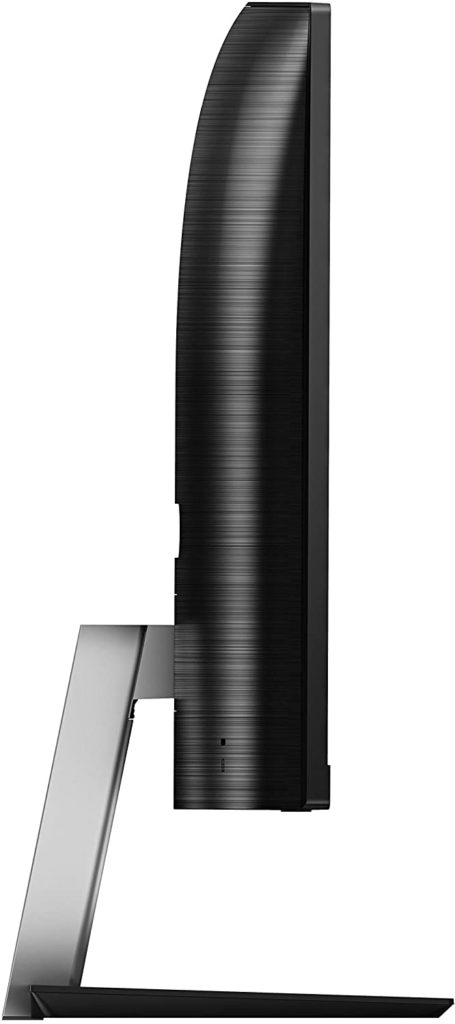 Philips 272E1CA Specifications
Screen Size: 27 Inches
Resolution: 1080p FHD
Aspect Ratio: 16:9
Panel Technology: Vertical Alignment (VA)
Refresh Rate: 75Hz
Response Time: 5ms
Contrast Ratio: 3000:1 (Static)
Brightness: 250 cd/m²
Built-in Speakers: Yes (2 x 3 Watts)
Stand: Height -No
Stand: Tilt – Yes
Stand: Swivel – No
VESA Compatibility: Yes (100 x 100)
Connectivity: DisplayPort 1.2 x 1, HDMI 1.4 x1, VGA x 1, 3.5mm Audio Jack (In/Out) x 2
Dimensions with Stand(WxHxD): 24.06″ x 18.19″ x 7.99″
Weight: 9.81 lbs.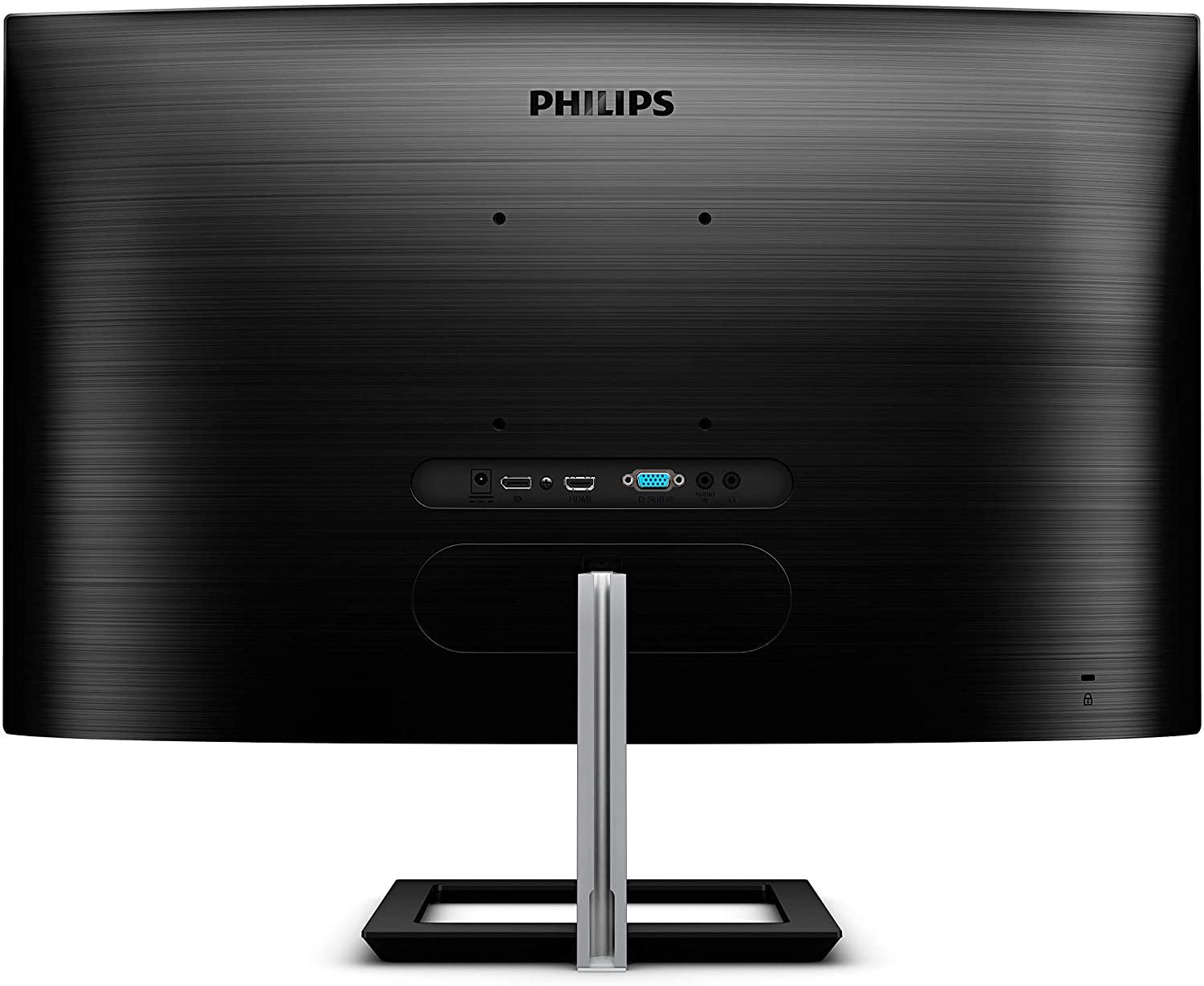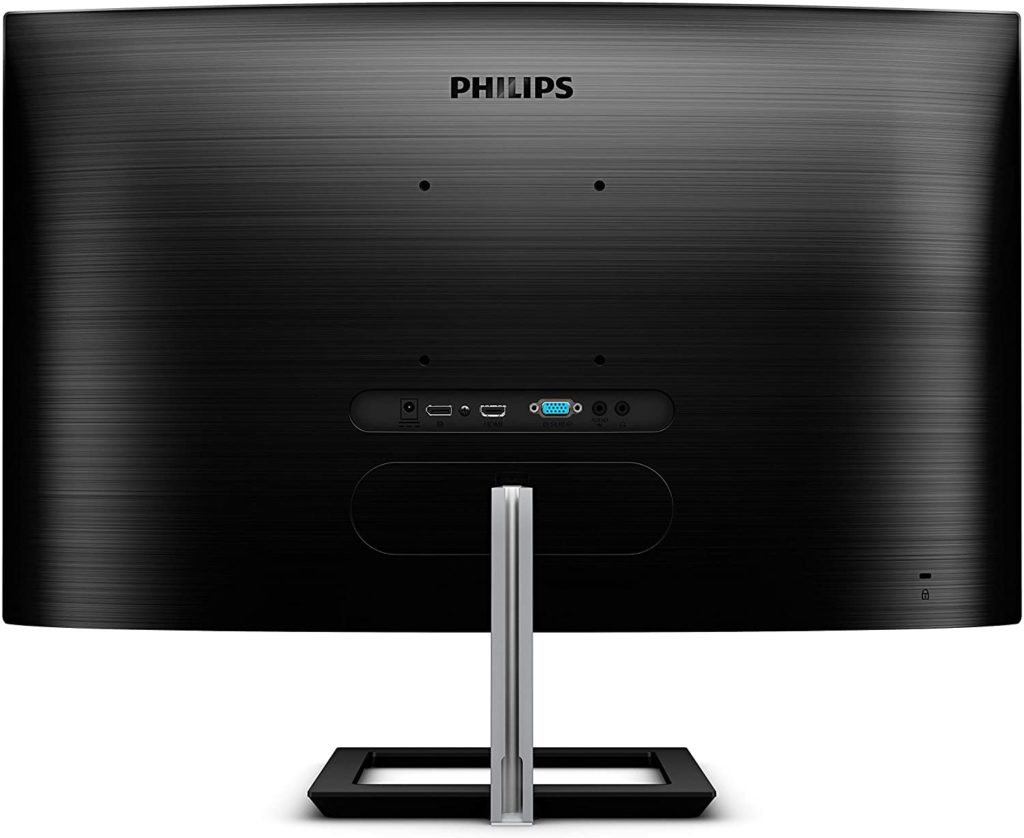 Display and Performance
The Philips 272E1CA falls into the budget segment, but it is designed to look like a premium model that costs considerably more. The monitor has a matte black chassis with a brushed aluminum-like texture at the back. The display is indeed frameless, but the panel's inner borders still become visible when it's showing an image.


You don't need a lot of space for the Philips 272E1CA, but it still is bigger than typical office screens many are used to. The device doesn't need a lot of depth, plus it helps that the base is hollow so it can accommodate small peripherals like a wireless mouse dock. It doesn't weigh a lot at 9.81 lbs, so its portable and placeable on most surfaces.
Build quality for the Philips 272E1CA is excellent at this price range and better than some usually flimsy competitors. The plastics are solid enough to withstand a few accidental taps, and there are no cosmetic defects visible. There is a slight wobble since the stand's center gravity is slightly low, but it doesn't happen a lot during regular use.
Our least favorite characteristic of the Philips 272E1CA is its OSD buttons which are tiny and confusing to use. You don't directly see the layout, so you have to feel around for it which usually leads to miss-presses and delays. Brands like Samsung are already using OSD joysticks for almost their entire line, and we hope Philips follows that trend for future releases.
The stand included with the Philips 272E1CA has a lighter metallic finish that contrasts with the dominant matte black finish. It looks good, but it only offers tilt which can limit your setup options. Thankfully, it's removable to use a VESA mount, but that adds to the cost that can break the product's value proposition.
The Philips 272E1CA's connectivity layout includes DisplayPort 1.2, HDMI 1.4, and VGA for video inputs. Most budget offerings only use HDMI, but that's rapidly becoming a nuisance for many builders since GPUs, especially the upper-bracket models, have more DP slots than HDMI. There are no USB ports, but there is a pair of 3.5mm jacks for audio passthrough.
You also get a pair of 3-watt speakers with the Philips 272E1CA with many uses for the monitor's intended audience. They are useful for school or work from home use since you don't have to buy a separate speaker set. The pair can get decently loud, but they start to distort if you use too much volume, especially when the bass drops.
Display and Performance
The Philips 272E1CA sports a 27-inch VA panel with a 1920 x 1080 resolution, a 75Hz refresh rate, and a 4ms response time. The backlight is rated at 250 cd/m2 while the contrast ratio is specified at 3000:1 due to the panel type's nature. The screen has a 1500r curve which is more pronounced and arguably better for immersion in games and movies.
The Philips 272E1CA's 1080p resolution might score some complaints due to the loose pixel density, but it isn't so bad in our opinion. It isn't as sharp as a 1440p screen, but visibility and legibility is easier on the eyes, especially during marathon work or browsing sessions. You can't expect crisp lines and edges in games and movies, but it looks fine as long as you don't sit too close to the screen.
The description and spec sheet for the Philips 272E1CA mentioned full sRGB coverage, but the monitor only covers 97% which is fine for most uses. Default accuracy has a deltaE average of 2.43 which isn't perfect but decent enough for daily use. The screen is slightly warm, but it won't be an issue in most cases.
Calibrating the Philips 272E1CA with a colorimeter yielded a better dE average of 1.89 along with a color temperature that's closer to the 6500K mark. However, buying the gadget isn't practical since it usually costs more than the monitor. You are better off spending the total amount on a pre-calibrated alternative such as the Asus PA278QV if you are looking for an entry-level editing display.
The main strength of the Philips 272E1CA is in its contrast ratio which sits at 2890:1 at 60% brightness. It would be best if you turned down the backlight to this recommended level since it maxes out at 291 cd/m2 which is too bright for extended use. This enables the monitor to provide inky blacks and superb grayscale performance which IPS and TN variants can only dream of.
Panel uniformity for the Philips 272E1CA is also good since there are no backlight leaks or major clouding issues on the screen's quadrants. Dark or shadowy scenes are convincingly murky, although some black crush can happen in some extreme instances. Note that this aspect varies between every unit due to tolerances, so some units may exhibit the aforementioned issues.
The worse part about the Philips 272E1CA is its pixel response time which is noticeably slower than some IPS models. The screen shows smudging and persistence in fast or contrasting transitions, and it can get annoying if your vision is sensitive enough. The monitor has a pixel overdrive feature, but it only offers modest improvements when applied.
The Philips 272E1CA is a FreeSync monitor, but it doesn't work with Nvidia's G-Sync Compatible mode. You won't need to use Adaptive Sync anyway since 1080p at 75Hz is easy as peas for most GPUs, but it is always nice to have protection against tearing. Input lag sits at 10ms at 75Hz, so you won't feel or perceive any delays while gaming.
Thoughts on the Philips 272E1CA
The Philips 272E1CA is a good choice if you want a large screen with decent colors and a strong contrast ratio. We like the sophisticated look of the monitor and the usable features that come with it. It's also affordable and usable for most applications, but dedicated gamers should look for a faster alternative like the AOC C27G1.
The main limitation for the Philips 272E1CA is its slow pixel response time, which, as mentioned, makes it less ideal for gaming purposes. You also have to deal with a few quirks such as clunky OSD buttons and a tilt-only stand, but that's acceptable for budget models. It's a practical buy overall, but you have to live with some limitations which do not exist if you choose to spend more.
Pros:
Affordable
Attractive Curved Screen
Decent Casual Gaming Performance
High Contrast Ratio
Cons:
Prone to Blurring
Clunky OSD Buttons
Tilt-Only Stand
-About the Author: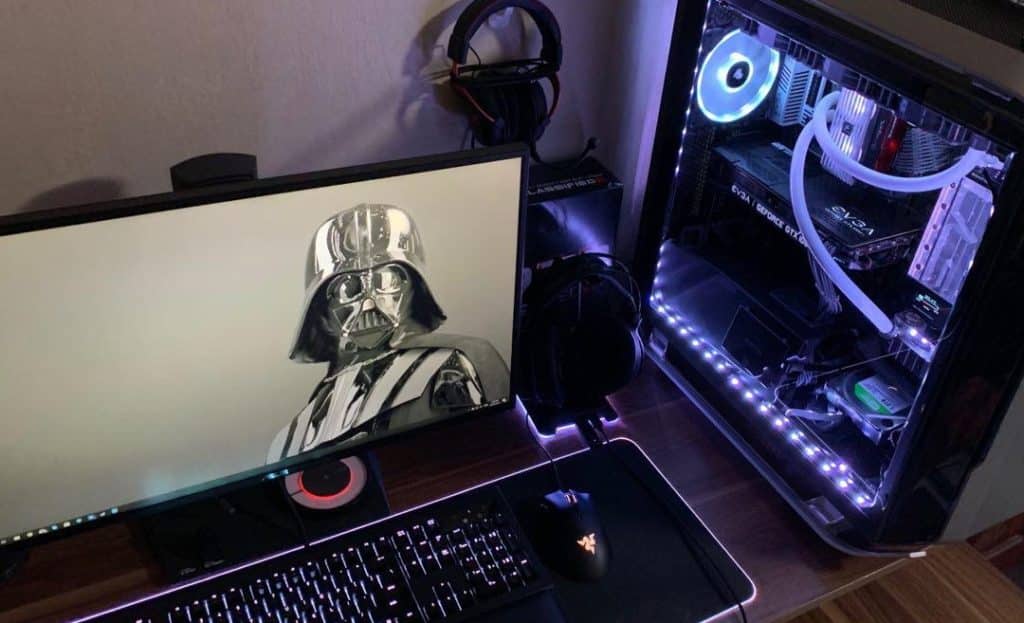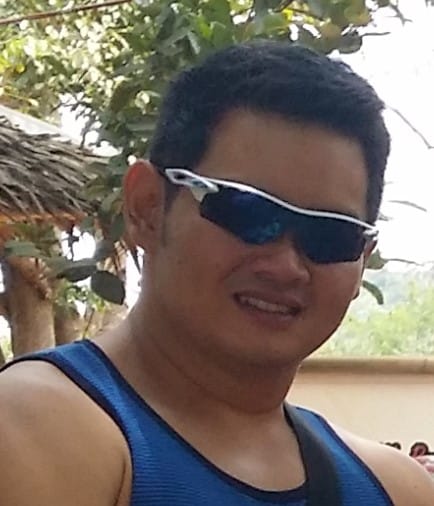 Paolo is a gaming veteran since the golden days of Doom and Warcraft and has been building gaming systems for family, friends, and colleagues since his junior high years. High-performance monitors are one of his fixations and he believes that it's every citizen's right to enjoy one. He has gone through several pieces of hardware in pursuit of every bit of performance gain, much to the dismay of his wallet. He now works with Monitornerds to scrutinize the latest gear to create reviews that accentuate the seldom explained aspects of a PC monitor.