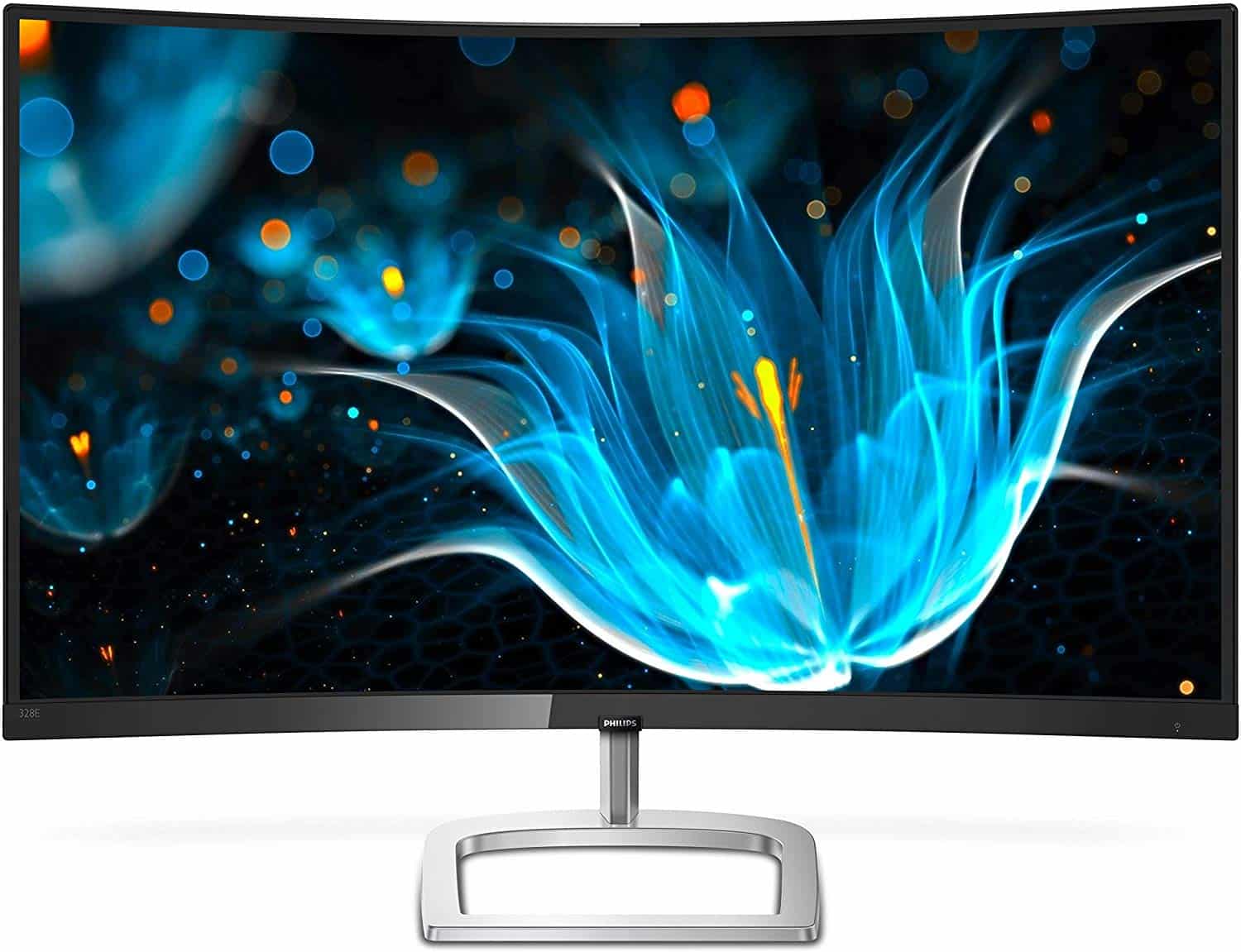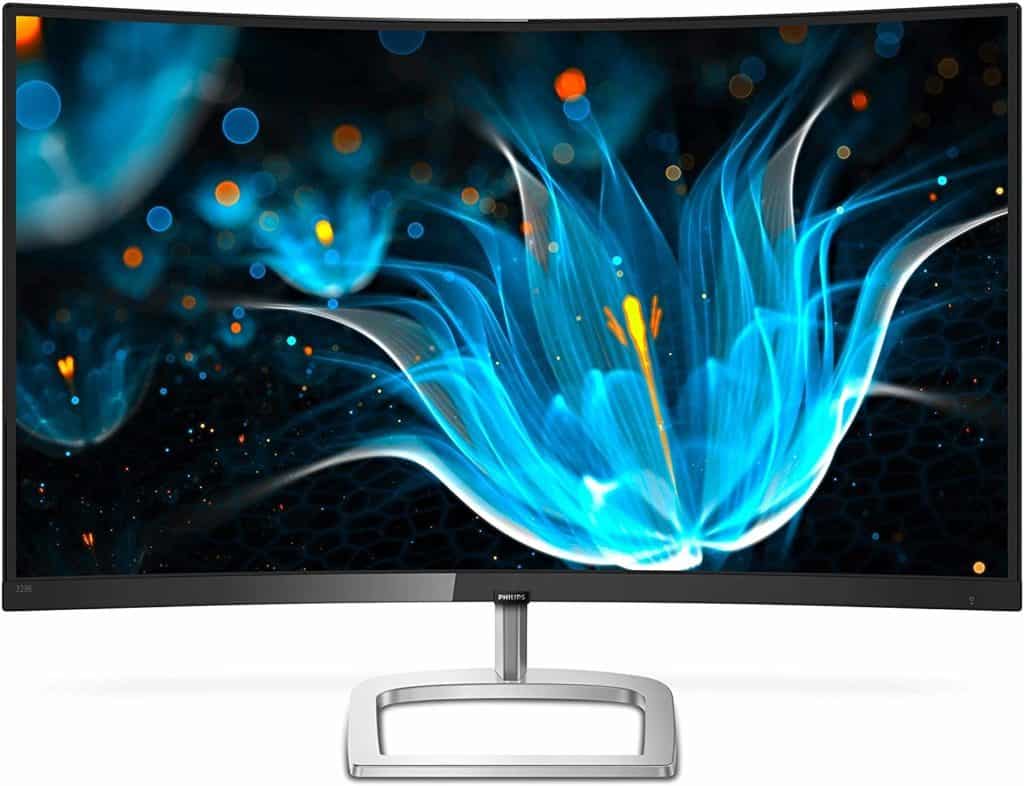 The Philips 328E9QJAB is an easy to own monitor with a large, curved VA screen that's ideal for entertainment purposes. It's obvious that a 1080p screen will look less crisp in this format, but it gives you more flexibility such as allowing you to enjoy games and movies from a distance. The Philips 328E9QJAB presents tremendous value, but was its raw performance numbers sacrificed in return?
Pros:
Big, Curved Screen
75Hz Refresh Rate
Very Affordable
Excellent Contrast
Cons:
Poor Color Accuracy
Panel Uniformity Needs Improvement


Philips 328E9QJAB Specifications
Screen Size: 32 Inches
Resolution: 1920 x 1080 Full HD
Aspect Ratio: 16:9
Panel Technology: Vertical Alignment (VA)
Refresh Rate: 75 Hz
Response Time: 5ms
Contrast Ratio:3000:1
Brightness: 250cd/m²
Connectivity: DisplayPort 1.2 x 1, HDMI 0x 1, D-Sub x 1 3.5mm Jack x 2
Speakers: Yes (2 x 3 Watts)
VESA: No
Stand: Height – No
Stand: Tilt – Yes (-5°/+15°)
Stand: Swivel – No
Dimensions(W x H x D): 27.99" x 20.67" x 9.25"
Weight: 14.97 lbs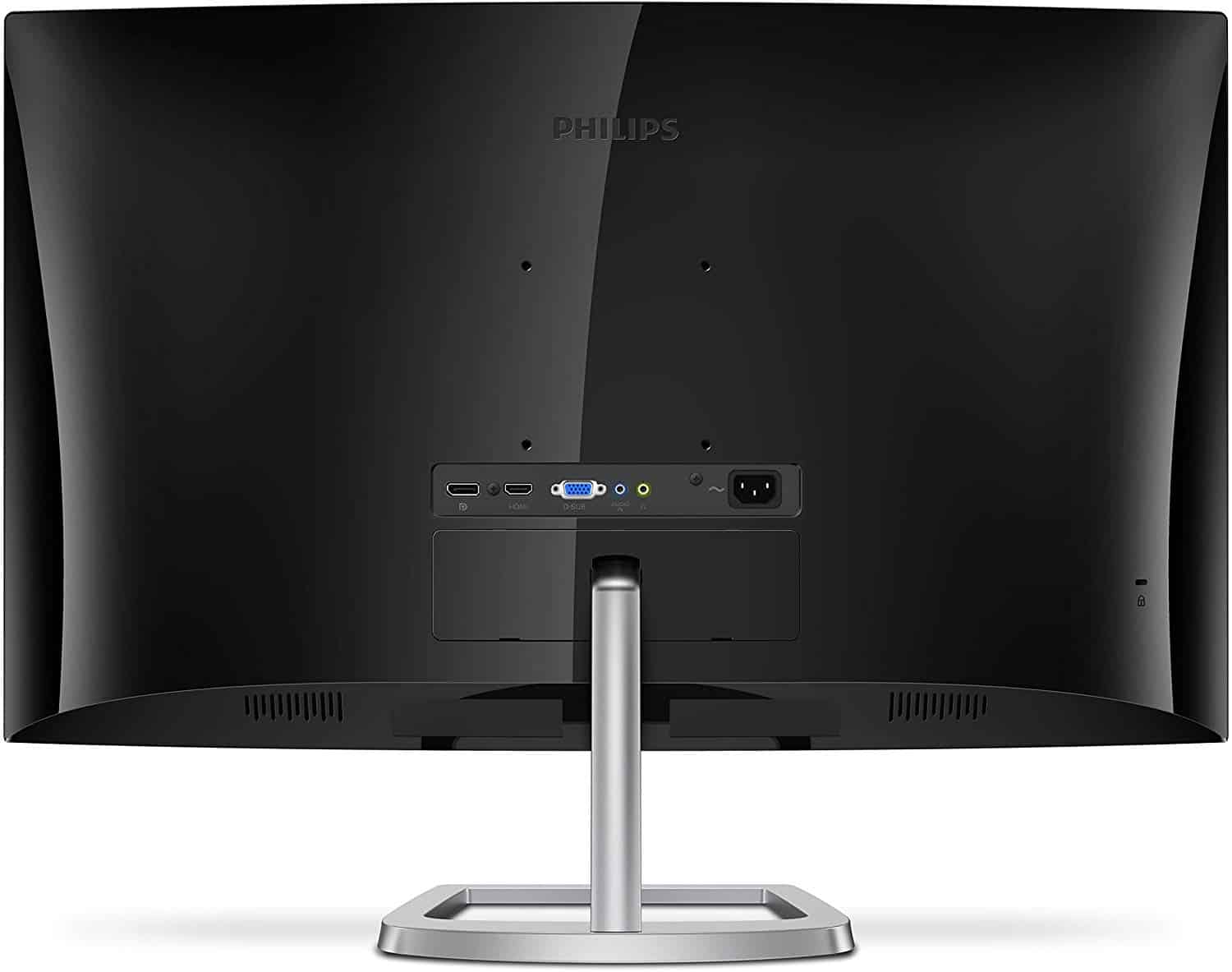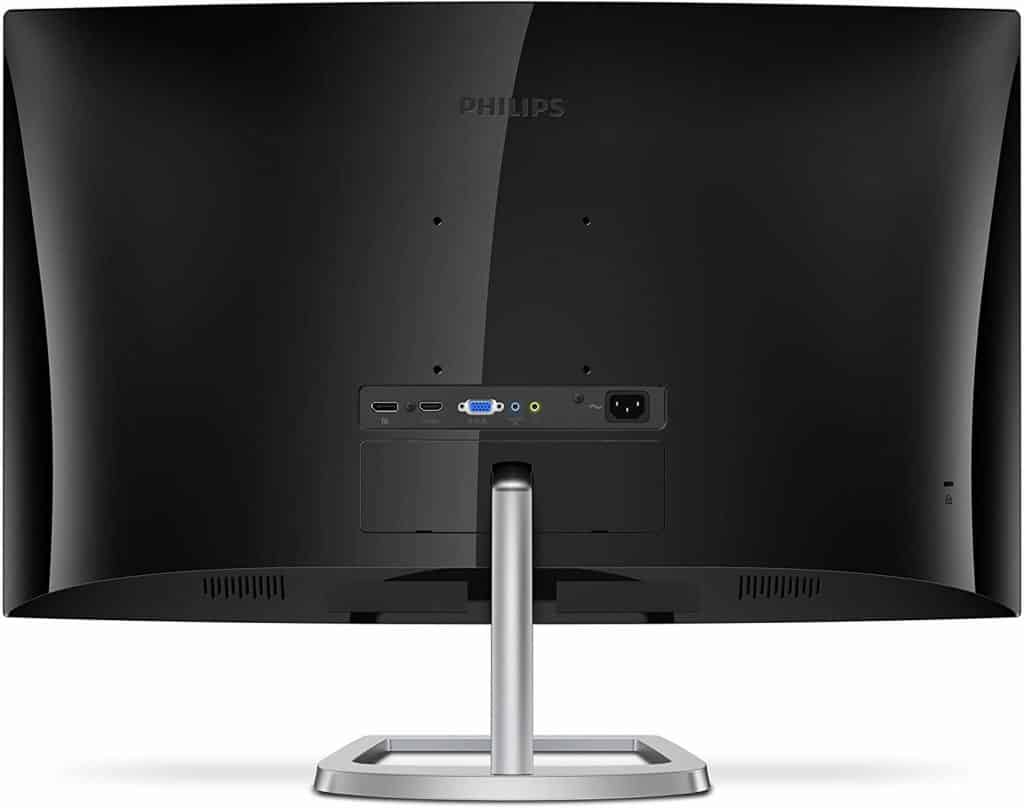 Design and Features
The Philips 328E9QJAB went with an understated design which ensures that it will fit into any kind of setup, whether if its for the home or office. The monitor has a glossy chassis which adds a bit of class, but it makes the device susceptible to scratches and stains. The large display is almost bezel-free on three sides, but there are inner borders that become slightly noticeable when the device is in use.
The Philips 328E9QJAB doesn't weigh a lot at fifteen pounds, so we imagine it would be easy to set up or lug around. The whole device does take up quite a considerable amount of space, so make sure nothing will obstruct it from the top like shelves. Its also worrying that the monitor might topple over with a nudge or a strong gust of wind, but it manages to stand firm on even surfaces.
Build quality is decent for the Philips 328E9QJAB even if most of its parts feel plasticky and less durable than some monitors we've tested. The seams match perfectly and there are no cosmetic defects anywhere on the body. The plastics used feel thinner than what we are used to, but they don't flex and are not brittle or weak.


The Philips 328E9QJAB is equipped with a DisplayPort 1.2 and HDMI 2.0 for video inputs, but it also includes a D-Sub port for legacy devices. The monitor doesn't have USB hubs or ports for your peripherals, but we think that's fair if you consider the price. You will also find two 3.5mm jacks for audio input and output for your headset or speakers and a separate device.
The Philips 328E9QJAB even manages to include a pair of 3-watt speakers in its reasonably thin chassis. The built-ins don't sound fantastic for games and movies, but it's usable for background noise or for simple videos such as tutorials and the like on Youtube. However. we recommend a full speaker set or headsets if you plan on using this monitor for games and movies since they can provide a more compelling level of quality.
Another characteristic of the Philips 328E9QJAB we love is its use of a centrally-located joystick instead of OSD buttons. It's easy to use since you don't have to reach for the rear, and experiencing the struggles of finding the right button in the dark will be a thing of the past.
The Philips 328E9QJAB is supported by a tilt-only stand that has a slight wobble, but it does a good job of keeping the monitor upright. The metallic finish adds a nice aesthetic touch, while the hollowed-out base allows you to secure small gadgets such as phones or USB drives. The monitor is also VESA-compatible, allowing users to mount it if in case more adjustment ranges are necessary.
Display and Performance
The Philips 328E9QJAB utilizes a 32-inch curved VA panel with a 1920 x 1080 resolution, 75Hz refresh rate, and 5ms response time. The backlight is limited to 250 cd/m2, while contrast is rated up to 3000:1 as expected for VA-type screens. This model has a 1800r curvature which is better experienced on bigger screens, but it will appear gentler since the monitor isn't as wide as 34-inch variants.
One of the biggest complaints the Philips 328E9QJAB will receive is it has a considerably lower pixel density of only 70 PPI. That means images including text will look jagged or pixelated up to a degree when viewed from up close. You need to sit a bit farther from this model compared to smaller options, but that will, in turn, negate the effects of the curvature.
The Philips 328E9QJAB provides as much as 99.5% coverage of the sRGB gamut which will create vibrant images and help some shapes pop even more. Some VA monitors can clearly exceed this limit, but 99% for daily use isn't something to sneer at. Color accuracy is a different story since the default profile showed an average deviation of Delta E 3.4 which exceeds the 3.0 threshold where color errors start to become noticeable.
The color temperature is also slightly warmer than the 6500K standard, while gamma is almost perfect at 2.18. Some minor adjustments to the RGB sliders should fix these issues, but you will need a colorimeter to make the Philips 328E9QJAB accurate enough for editing purposes.
The backlight on the Philips 328E9QJAB can exceed its rating with its maximum of 280 cd/m2. Adjusting it to around 40% provides the best setting for daily use and a maximum contrast of around 4050:1. This means the display is capable of fantastic blacks, and it won't look grayish when used at nighttime.
Panel uniformity could be better for the Philips 328E9QJAB which had noticeable deviations on the upper and lower corners. The display suffers from clouding issues which will become visible in all-black images. Some of the adjacent quadrants are also affected with a bit of washing out, but we hope other units could do better in this regard.
The Philips 328E9QJAB isn't the most responsive monitor we've tested, especially since it uses a VA panel that can only go up to 75Hz. The screen is prone to blurring in some drastically contrasting transitions, while something as simple as panning the screen can show a bit of trailing. Setting the overdrive option in the OSD to its Fastest setting helps, but it doesn't completely clear the screen of trailing.
The Philips 328E9QJAB is a FreeSync monitor, but it's not certified by Nvidia to be compatible with G-Sync. You can activate the latter manually, but there is no guarantee that some known issues such as blacking out or flickering will not happen. Input lag sits at 12ms at 60Hz, so even if it's not the fastest, delays will still be less noticeable.
Thoughts on the Philips 328E9QJAB
The Philips 328E9QJAB is a well-rounded monitor at the $200 price point, specifically if you consider its large curved screen. This product doesn't offer specialized characteristics, but its a great entry-level option if you just want an affordable monitor for entertainment. The size also makes it ideal for couch gaming, but you might want to consider a smaller option for document processing.
The Philips 328E9QJAB had mixed results when it comes to image quality, such as good gamut coverage but dismal default accuracy. The screen is capable of good brightness and fantastic contrast, but the uniformity issue takes away a huge chunk of that positive aspect. It's tough to beat for what it offers at $200, but there are better, smaller-sized options when it comes to image fidelity.
About the Author: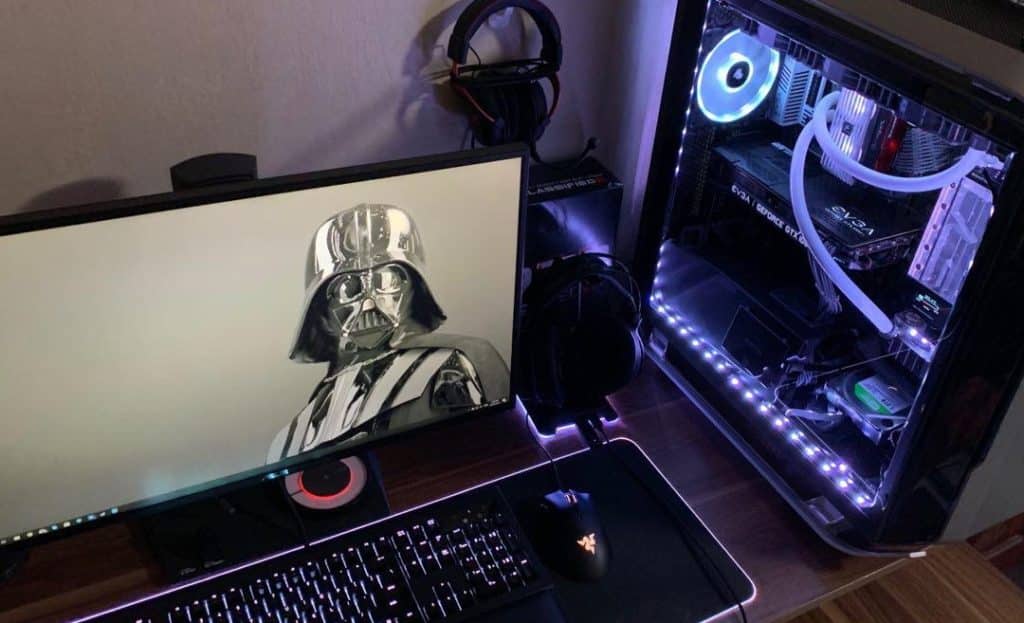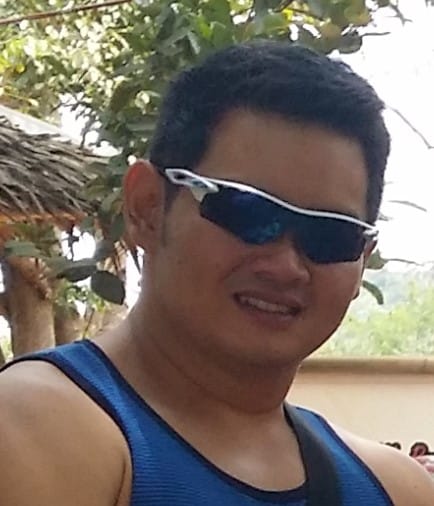 Paolo is a gaming veteran since the golden days of Doom and Warcraft and has been building gaming systems for family, friends, and colleagues since his junior high years. High-performance monitors are one of his fixations and he believes that it's every citizen's right to enjoy one. He has gone through several pieces of hardware in pursuit of every bit of performance gain, much to the dismay of his wallet. He now works with Monitornerds to scrutinize the latest gear to create reviews that accentuate the seldom explained aspects of a PC monitor.