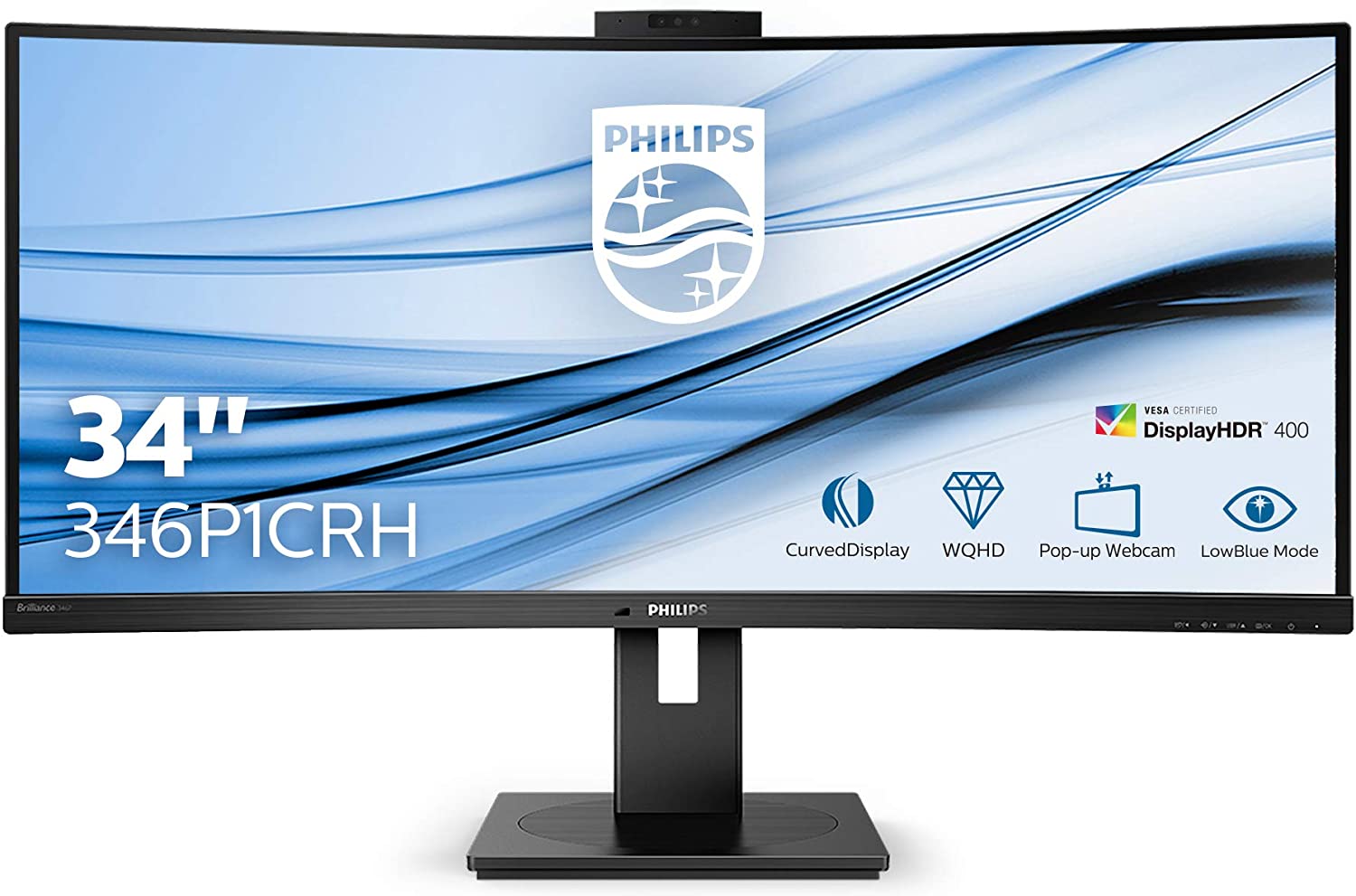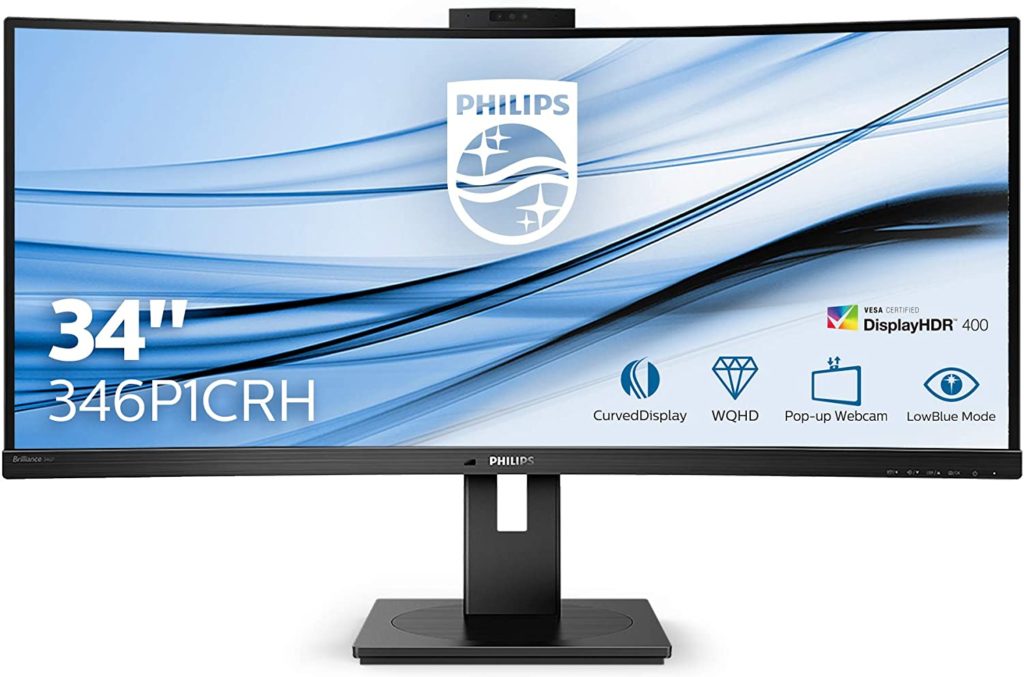 The Philips 346P1CRH is a particularly interesting ultrawide monitor with several features and a very reasonable price point that's difficult to resist. The monitor offers all the essential features such as a USB-C connection and a 100Hz vibrant panel, but it also includes a few nifty extras you will like. The Philips 346P1CRH is a promising option for both work from home setups and gaming, but what does its performance numbers look like?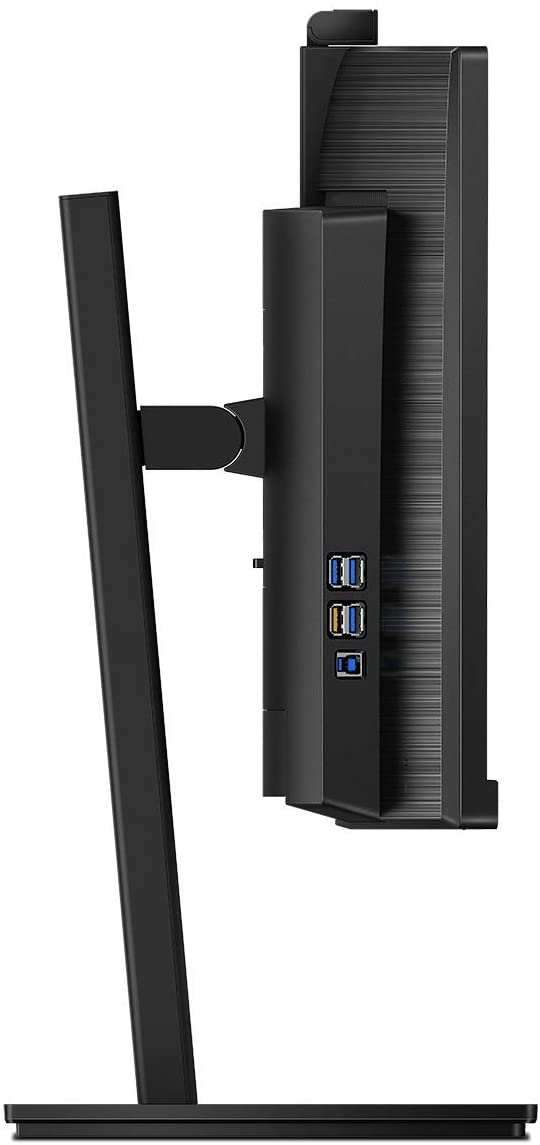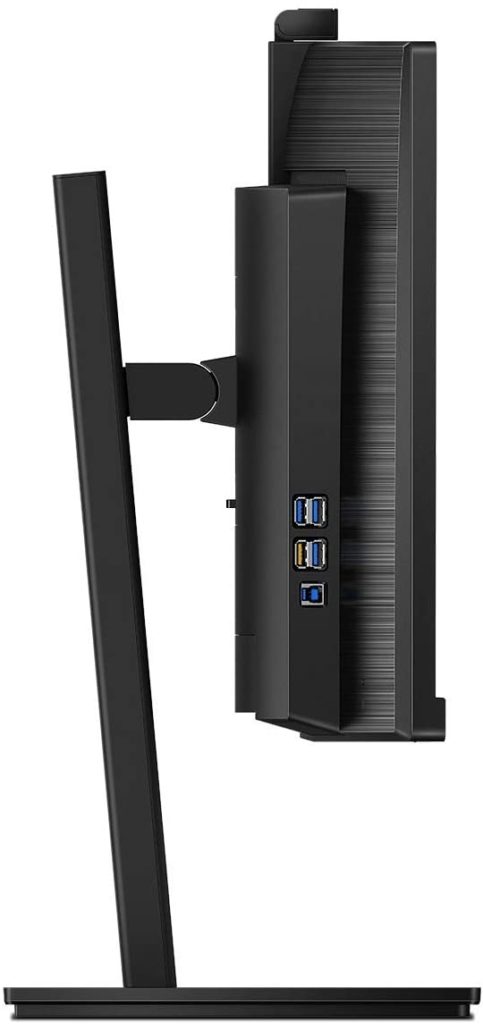 Philips 346P1CRH Specifications
Screen Size: 34 Inches
Resolution:3440 x 1440 UW-QHD
Aspect Ratio: 21:9
Panel Technology: Vertical Alignment (VA)
Refresh Rate: 100Hz
Response Time: 4ms
Contrast Ratio: 3000:1 (Static)
Brightness: 500 cd/m²
Built-in Speakers: Yes (2 x 5 Watts)
Stand: Height –Yes
Stand: Tilt – Yes
Stand: Swivel – Yes
VESA Compatibility: Yes
Connectivity: DisplayPort 1.4 x 1, HDMI 2.0 x 1, USB 3.2 x 5, USB-C Gen. 2x 1, USB 3.2 x 4, RJ45 x 1, 3.5mm Audio Jack x 1
Dimensions (W x H x D): 31.77" x 23.66" x 9.84"
Weight: 25.68 lbs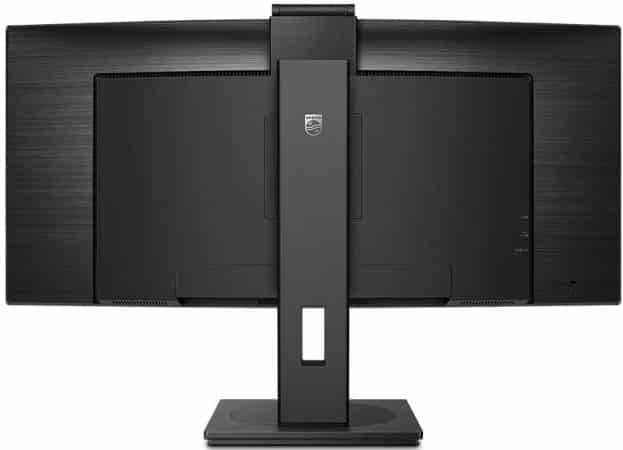 Design and Features
The Philips 346P1CRH looks identical with its predecessor, and we think that it's a good look for any type of use. The monitor has a matte black chassis with a mix of brushed and smooth textures that make it look more expensive than it really is. The display is bezel-free on the sides at the top, but you will still see thin inner borders when the display is powered on.
The 1500r curvature of the Philips 346P1CRH makes its curve narrower than most, but it also makes the chassis look deeper. You need to allot a bit of space for this monitor, especially since its almost 3 feet wide. The way its designed also makes it ideal for multi-display setups, but then again, you are going to need a dining-sized table to fit something like that.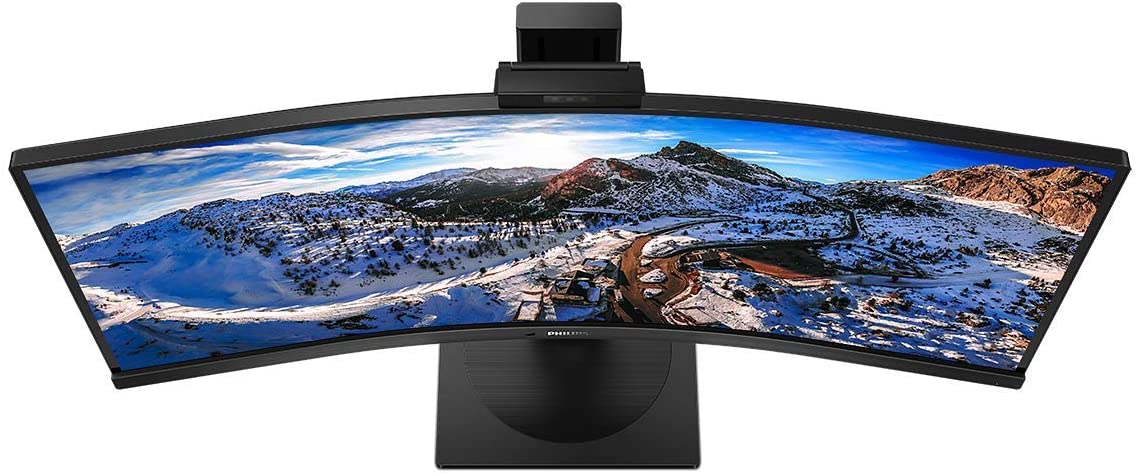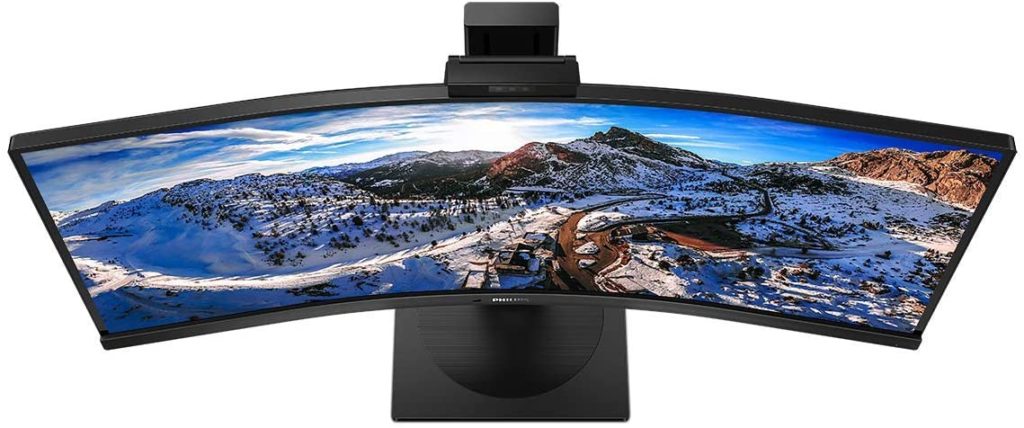 Build quality for the Philips 346P1CRH is great so you can expect excellent durability and reliability from the device. The monitor is free from cosmetic defects such as uneven flexing, but some edges that are made of metal are a bit sharp. There are some rough edges as well on the plastics, but they are mostly unnoticeable in normal use.
The stand for the Philips 346P1CRH offers superb flexibility since it offers tilt, swivel, and a tall height adjustment. It's easy to get a perfectly comfortable view angle, but what's more important is you sit at the dead-center of the display. You can opt for VESA mounts, but we don't think it is necessary unless you need to save the space.
Connectivity is equally impressive on the Philips 346P1CRH with its wide range of options for every device you have. The layout includes a slot each for DisplayPort 1.4, HDMI 2.0, and a 90-Watt USB-C gen.2 port that works great with high-spec laptops like the MacBook Pro. You will also find for USB 3.2 ports for your peripherals and an RJ45 ethernet jack for networking.
This design is great for multitasking and power users with several PCs that are at times required to be used simultaneously. Its also great that the Philips 346P1CRH does have KVM functionality, allowing you to switch between said devices with ease via the OSD. Although we would have loved a quick access button for that feature instead of going through the seven OSD buttons.
Another valuable add-on to the Philips 346P1CRH is its pop-up camera with built-in mics at the top of the bezel. The former has a 1600 x 1200 or 1.92 MP resolution, so your video outputs will look reasonably clear. This feature is particularly useful in today's new normal where work from home setups are prevalent due to the current pandemic-ridden situation.
The Philips 346P1CRH is then rounded up by a pair of 5-watt speakers that have decent quality and loudness. The pair is usable for music and movies, but you might want a better pair for games.
Display and Performance
the Philips 346P1CRH boasts a 34-inch curved VA panel with a 3440 x 1440 resolution, 100Hz refresh rate, and a 4ms response time. The backlight is rated at 500 cd/m2 while the contrast ratio is at 3000:1 like most VA panels. This model offers HDR compatibility, although it can only offer DisplayHDR 400 performance at best.
Ultrawide QHD monitors like the Philips 346P1CRH are great for any type of use, whether if its for gaming or productivity. The extra wide screen offers a lot more room for your apps and files, but on the other hand, it also offers an immersive field of view for your favorite titles. The pixel density isn't as crisp as a 4K screen, but you will be able to appreciate the extra details and clean appearance of objects on the screen.
The Philips 346P1CRH provides fantastic gamut coverage starting with a little over 100% sRGB and around 92% DCI-P3. The default setting provided a color deltaE average of 3.25 which is higher than we expected. The color temperature is slightly warmer than the ideal 6500K, but the screen doesn't look jaundiced when viewing white backgrounds.
You can calibrate the Philips 346P1CRH to get a better dE score of around 2.76 which is closer to the ideal level. There are still some oversaturated hues, but there there is a semblance of balance, especially in the color temperature. The 346B1C is better in this regard, but it will be difficult to discern the difference for most users.
The Philips 346P1CRH is only capable of 2230:1 in contrast measurements while its backlight only reached 440 cd/m2. These are still decent scores, and you can still enjoy rich hues and deep, inky blacks. However, these limitations also translate into the monitor's HDR performance which can only offer minor improvements versus models with enhanced backlight implementations.
Panel uniformity for the Philips 346P1CRH test unit is decent, but there are some scenes where the corners appear dimmer than the center. It's a minor flaw, but some will be able to notice it especially in darker scenes. We know that not all units will exhibit the same symptoms due to manufacturing tolerances, but curved panels are always prone to this flaw.
Pixel responsiveness isn't the Philips 346P1CRH's strongest suit since it has a VA panel. The screen shows blurring in some contrasting transitions or during fast-paced motion, but games do appear smoother due to the 100Hz refresh rate. The monitor's included overdrive feature can also help with this issue, but be wary of its top-level which adds overshoot.
The Philips 346P1CRH is a FreeSync monitor, but it also works with G-Sync Compatible mode using the latest drivers. The latter isn't guaranteed since the monitor isn't certified, but you can force it via Nvidia Control Panel to activate it. Input lag sits at 11ms, so there is no need to worry about noticeable delays while enjoying games.
Thoughts on the Philips 346P1CRH
The Philips 346P1CRH offers tremendous value at its current price point if you consider its large and vibrant screen plus its many extra features. The monitor provides great vibrancy, but it could use some more tweaking to get the colors right. We love that it offers a juiced-up 90-watt USB-C slot which you would normally find on higher-priced competitors.
There are some limitations with the Philips 346P1CRH like its limited post-calibration results and the rough edges on the chassis. However, it is easy to overlook them if you can get this monitor at its low SRP. Some retailers are selling it at a higher price due to the demand, but it's still a great buy if you count what you are getting.
Pros:
90-Watt USB-C
Great Price
Wide Gamut Coverage
Lots of Extra Features
Great for Work from Home and Gaming
Cons:
Factory Calibration Needs Improvement
Difficult to Tweak Image Quality
Some Rough Edges
About the Author: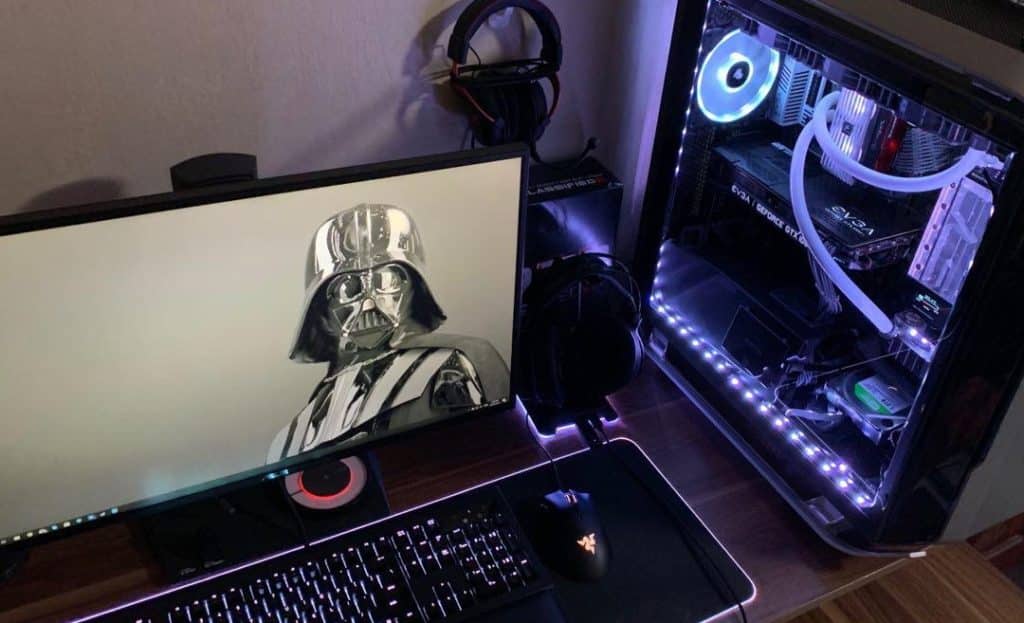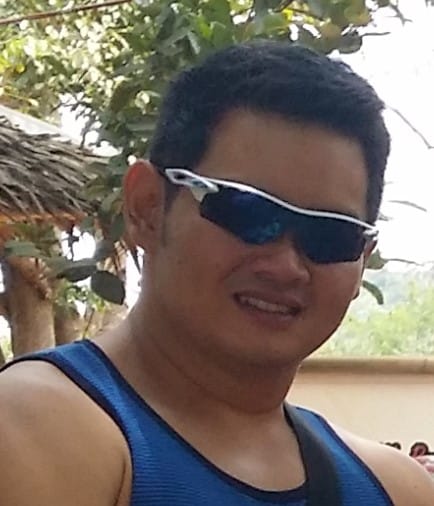 Paolo is a gaming veteran since the golden days of Doom and Warcraft and has been building gaming systems for family, friends, and colleagues since his junior high years. High-performance monitors are one of his fixations and he believes that it's every citizen's right to enjoy one. He has gone through several pieces of hardware in pursuit of every bit of performance gain, much to the dismay of his wallet. He now works with Monitornerds to scrutinize the latest gear to create reviews that accentuate the seldom explained aspects of a PC monitor.