The Razer Black Friday sale started a day early to help gamers celebrate the holidays with discounts on some of the brand's most popular products. Razer peripherals are known to have extremely attractive and functional designs which produce some of the best gaming keyboards and mice we've seen and used for more than a decade. Razer says that the discounts are now live at Razerzone.com, but preferred retailers such as Amazon.com will also follow with price reductions but with varying advertised prices until the 2nd of December.
Razer Black Friday Gaming Keyboard Sale
Razer is offering enticing discounts of up to $40 on its unique and functional gaming keyboards, including the flagship model. If you've been wanting one for your gaming setup but was held back by the steep pricing, now is the time to strike.
1. Razer Black Widow Chroma V2 – From $169.99 to $129.99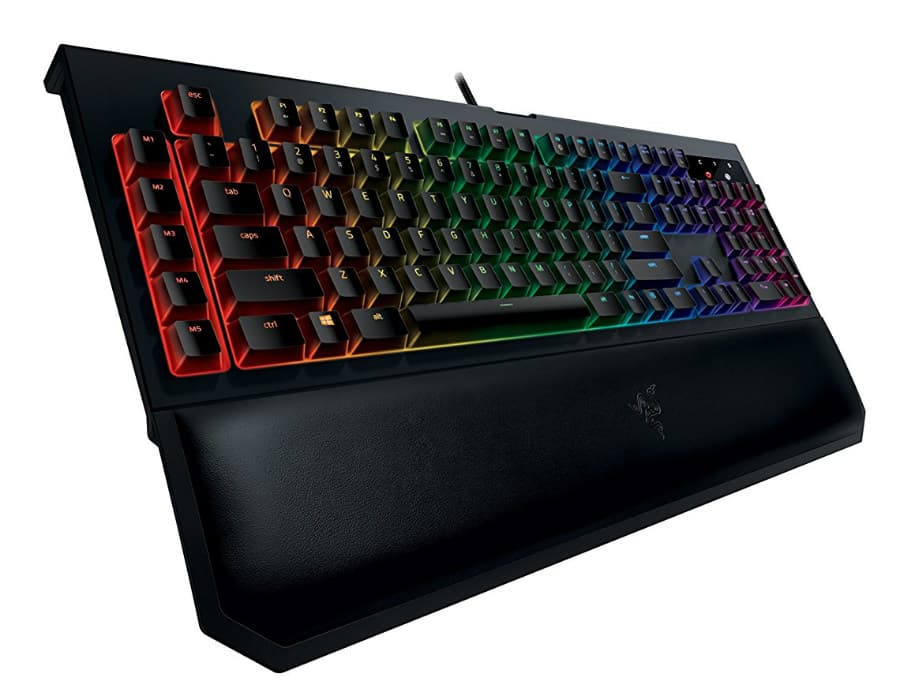 The Razer Black Widow Chroma V2 is the brand's most expensive and sophisticated mechanical keyboard which sells for $169.99 but will come down to $129.99. The product features a solid aluminum chassis for extreme durability plus Razer's award-winning mechanical switches which have evolved into excellence during its development. The included wrist rest is the most comfortable we have tried, plus the Chroma lighting effects and its unlimited customization options make this one of the best mechanical keyboards ever.
2. Razer Black Widow X Chroma – From $149.99 to $109.99
If the Chroma V2 is too rich for your blood, you can't go wrong with the Razer Razer Black Widow X Chroma which features the same aluminum build with Razer's excellent mechanical switches. However, this model is bezel-free giving it the minimalist keyboard look, while letting out more illumination from the Chroma system in the switches. This model doesn't include our beloved, plush wrist rest, but it does come in three colors which include gunmetal gray and mercury white.
3. Razer Ornata Chroma – From $99.99 to $79.99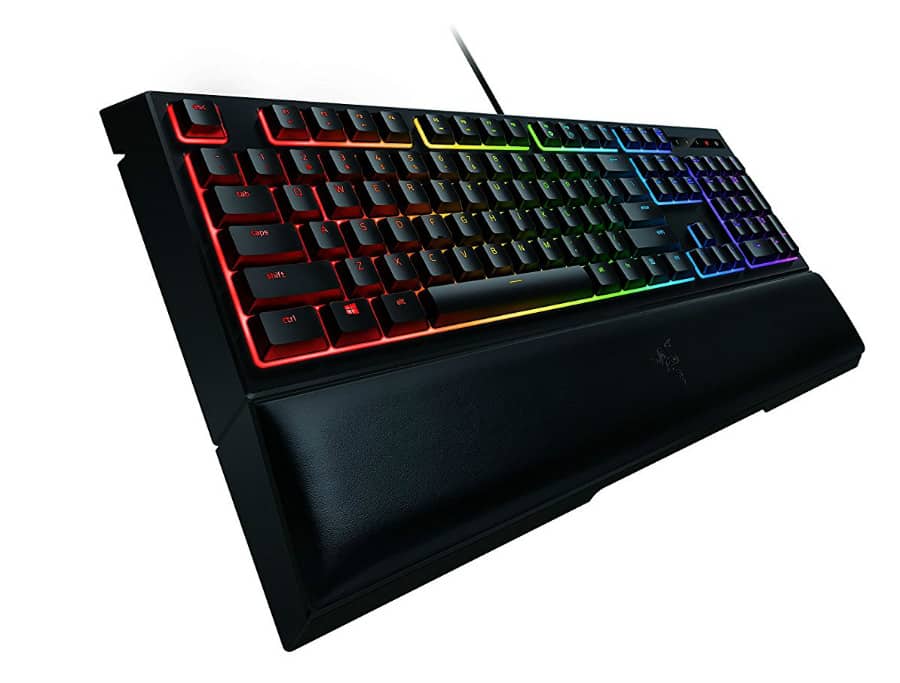 The Razer Ornata Chroma combines the clicky tactile feel of mechanical switches and the softness of membrane rubber domes for swift and satisfying actuation and keystrokes. Dubbed by Razer as the mecha-membrane keyboard, this model is a much more affordable option, but it still includes premium features such as Razer Chroma and the super-comfy wrist rest. The Razer Ornata Chroma initially sells for $99.99, but it will have a $20 discount along with its non-RGB version.
Razer Black Friday Gaming Mice Sale
Razer built its reputation on its gaming mice, and we're more than excited to see its best-selling models in this year's Razer Black Friday sale. We featured our favorite options with the most effective price cuts for your shopping convenience.
1. Razer DeathAdder Elite – From $69.99 to $49.99
We reviewed the Razer DeathAdder Elite a few months back, and we can say that its ergonomic design is still the most comfortable and widely suited forms in the business. The Elite edition features improved mechanical switches for better reliability and durability, which we have experienced up to know since we are using this model. You can get this Chroma-enabled optical mouse which is suitable for all genres at $49.99 during the event.
2. Razer Mamba Tournament Edition From $89.99 to $79.99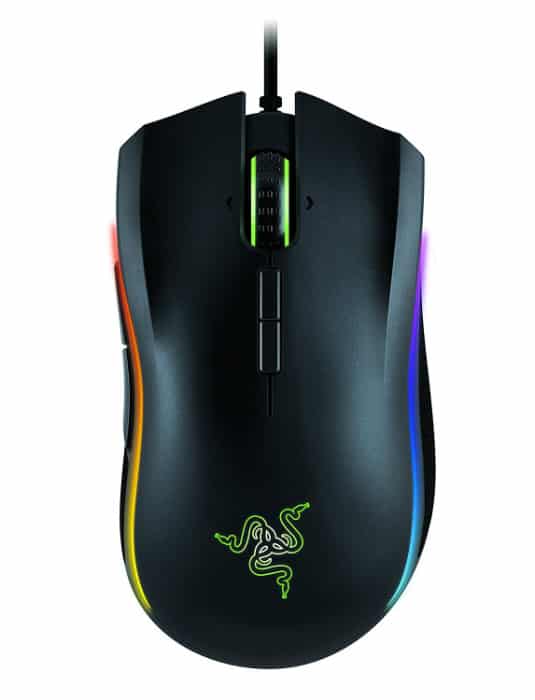 The Razer Mamba Tournament Edition features one of the most accurate, 16000 DPI sensor the market can offer in a sleek and comfortable chassis. This flagship mouse offers the best specs the company has to offer including an enhanced integration of Chroma LEDs on its sides and the mouse wheel. The offered discount isn't as significant as we'd hope, but if you are keen on getting an expensive device like this one, every dollar will count.
3. Razer Naga Hex V2 – From $79.99 to $34.99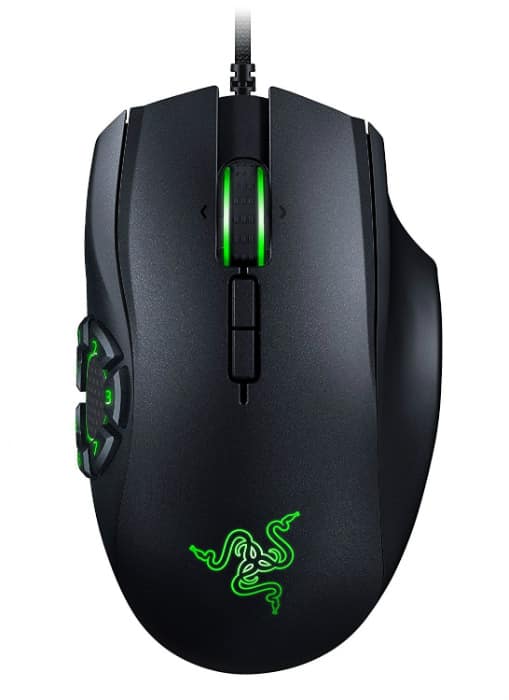 The Razer Naga Hex V2 is a unique gaming mouse with seven extra thumb buttons designed for the MOBA genre. This ergonomic device also comes with Razer's precision sensor, Chroma lighting effects, and pre-customized MOBA profiles for your convenience and advantage. This option has the most substantial discount, coming down to just $34.99 from its $79.99 price tag.
Razer Black Friday Gaming Headset Sale
Razer makes some of the most gamer-centric headsets in the business which includes E-Sports-level audio and mic performance plus the usual aesthetic treatment we all love. Not all of the available models are discounted, leaving us to choose between these superb offerings.
1. Razer ManO'War 7.1 Gaming Headset From $119.99 to $79.99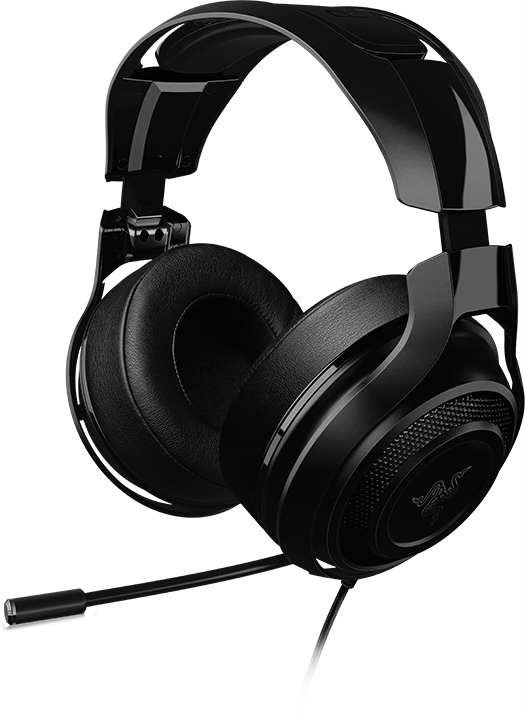 We reviewed the Razer ManO'War a few months ago, and we can say that it is one of the most comfortable gaming headsets with the most precise mics we've tested in recent times. The product features big drivers wrapped with plush cups for fantastic comfort and audio fidelity. During the Razer Black Friday event, you can save $40 on this PC and PS4 compatible pair.
2. Razer Kraken Chroma V2 – From $99.99 to $74.99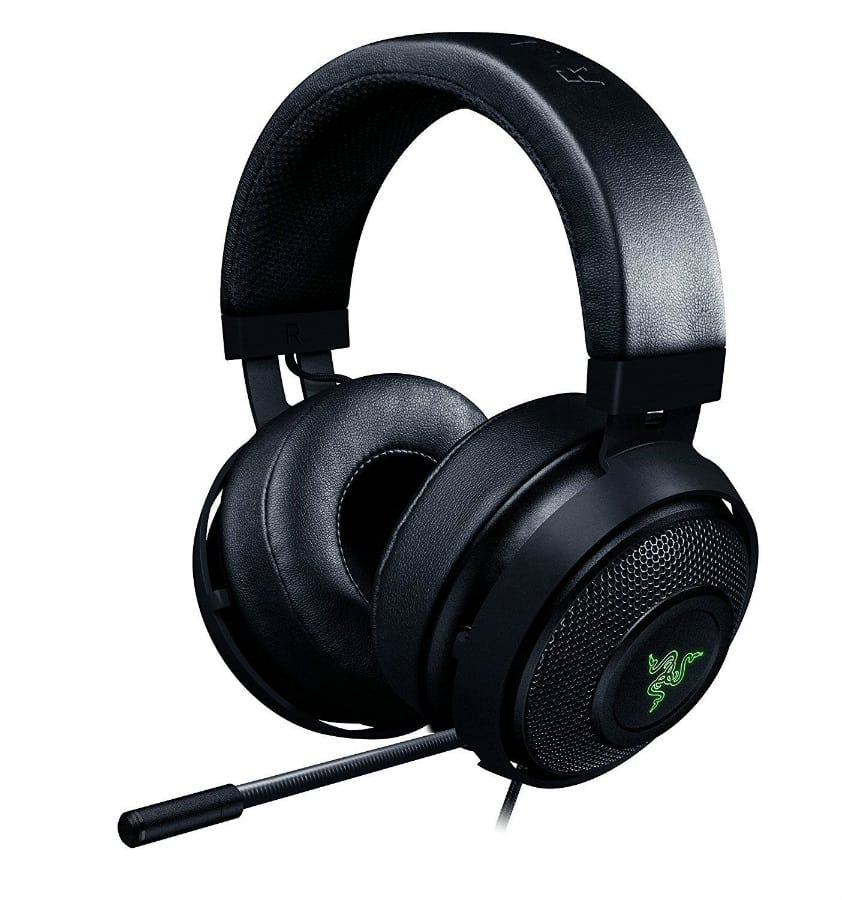 The Razer Kraken is probably the brand's best selling gaming headset, spawning numerous iterations including one for mobile gaming. This version, however, comes with 7.1 surround sound and Chroma effects for enhanced listening and aesthetic vibes. If you want the best comfort, get the oval-cupped version and save $25 during the Razer Black Friday sale.
Razer Black Friday Laptop Sale
The Razer Blade series of premium laptops offer CNC-milled frames with high-end specs for uncompromised performance. The only problem is that these laptops are some of the most expensive offerings in the market, but thanks to the sale, their best models will now be more accessible to own.
1. Razer Blade Pro 4K – From $4399.00 to $3699.99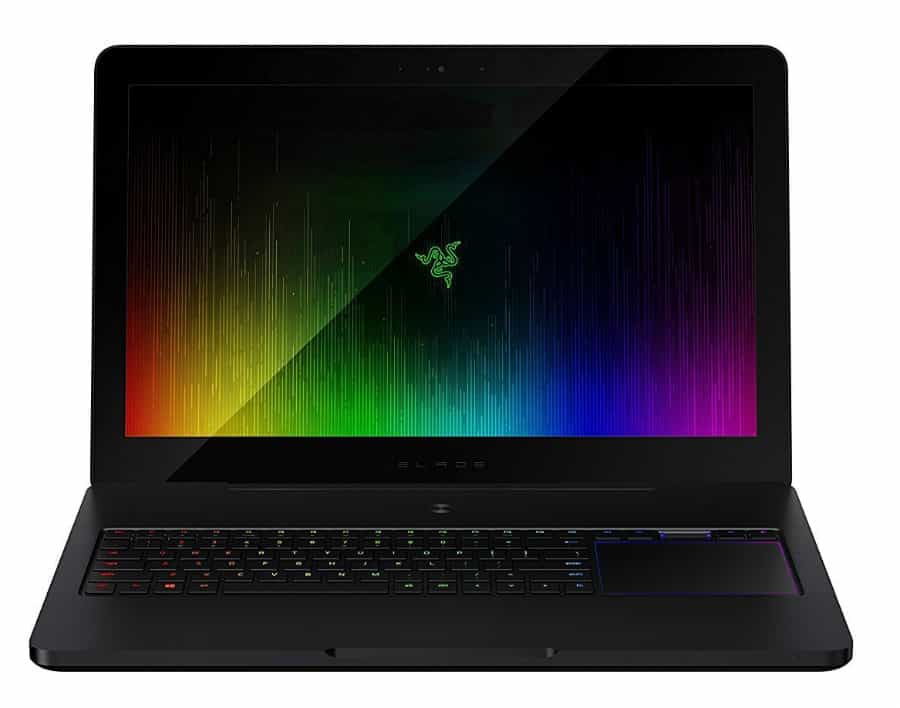 See the Deal
The top of the line version of the Razer Blade comes with a 4K IGZO touch display for extreme vibrancy and sharpness for your gaming and work. This model also includes a GeForce GTX 1080 and a Core i7 7820HK for fantastic performance. A four-grand laptop isn't easy to own, but just in case you have the budget for this, you will save $300 during the sale.
2. Razer Blade Stealth 4K – From $1599.99 to $1249.99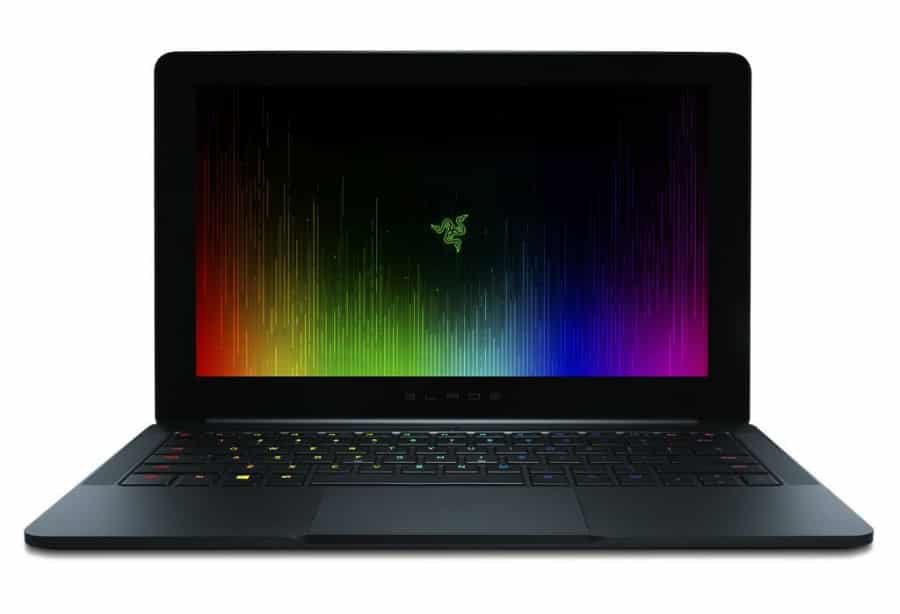 The Razer Blade Stealth 4K deal is our favorite in the lineup, saving you $350 from its original $1599.99 retail price. This ultrabook features a thin form factor with an average weight of only 2.9lbs, making it great for portability. This model doesn't have a GPU, but you can add in the $500 Razer Core V2 with a $100 discount if purchased together.