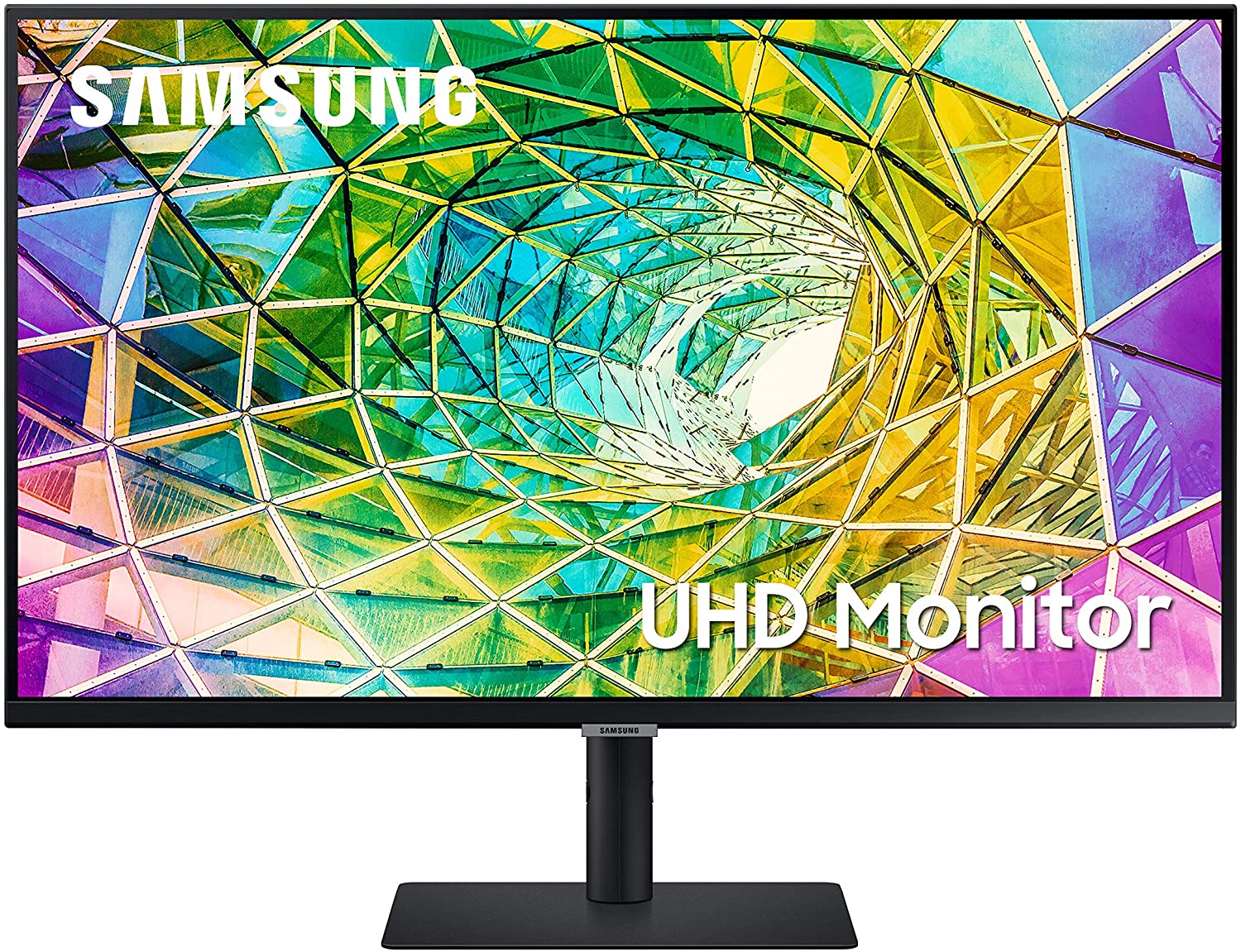 The Samsung S80A is a large 4K screen with high contrast, vibrant colors, and a reasonable price for its size and specifications. It's easy to confuse it with the S80UA, but that model has a 27-inch IPS panel and this one has a larger VA display. Let's check if the Samsung S80A presents superb value via great performance versus its predecessors.

Samsung S80A Specifications
Screen Size: 32 Inches
Resolution: 3840 x 2160 4K UHD
Aspect Ratio: 16:9
Panel Technology: Vertical Alignment (VA)
Refresh Rate: 60Hz
Response Time: 5ms
Contrast Ratio: 2500:1 (Static)
Brightness: 300 cd/m²
Built-in Speakers: None
Stand: Height – Yes
Stand: Tilt – Yes
Stand: Swivel – Yes
Stand: Pivot – Yes
VESA Compatibility: Yes 100 x 100
Connectivity: DisplayPort 1.2 x 1, HDMI 2.0 x 1, USB 3.0 x 3, USB 2.0 x 1, 3.5mm Jack
Dimensions with Stand(WxHxD): 28.2" x 22.9" x 8.3″
Weight: 15.4 lbs

Design and Features
The Samsung S80A's aesthetic isn't as exciting as the Odyssey models, but we know many will like its sleek and clean look that will fit anywhere. It has a scratch-proof matte black finish that is easy to maintain for that always new look. The large display is bezel-free on three sides so the screen looks even bigger and more immersive even if it still has inner borders.
It's a large monitor even by today's standards, but we like how Samsung reduced the design's important dimensions. It doesn't take up a lot of depth when fully assembled and even the cabinet itself is quite thin compared to other variants in the same category. Its also not too heavy at a little over 15 pounds so it should be fairly easy to move around when you rearrange your setup.
The monitor's build quality is quite decent even if it mostly uses plastics on its parts. We didn't see any cosmetic defects and the materials felt durable enough to withstand cracking and unwanted flexing. The included stand is stable and firm so the screen, despite its size will not sag or wobble unless you nudge it accidentally.
The Samsung S80A has OSD buttons, but they are arranged like a D-Pad that you will find most remotes and game controllers. You still need more strokes to manipulate the menus, but it's easier this time thanks to the directional keys. We still prefer joysticks, but at least Samsung tried something newer without sacrificing functionality.
The included stand offers tilt, swivel, pivot, and height adjustments so you can set the screen in any position necessary. It does a good job of keeping the monitor up so there is no need to replace it. You can do so with a VESA mount that has a 100 x 100 bolt pattern, but it's only necessary if space is limited or if you have multiple displays on deck.

The monitor has the right connectors for daily use, including some extras like USB 3.0 ports. It has a slot each for DisplayPort 1.2 and HDMI 2.0, but what it is noticeably lacking is a USB-C which can enable single cable operation with the latest laptops and mobile devices. The USB 2.0 port isn't usable since it is dedicated to firmware updates or servicing the device.
Another thing that's missing from the Samsung S80A is a pair of built-in speakers with decent audio quality. It's a great pick for multimedia use, so it should have the necessary accessories since it isn't exactly cheap versus older models like the U32R590. However, we know most of you already have speakers or headsets so this shouldn't be an issue when buying it.
Display and Performance
The Samsung S80A boasts a 32-inch VA panel with a 3840 x 2160 resolution, a 60Hz refresh rate, and a 5ms response time. The backlight has a 300 cd/m2 output while the contrast ratio is listed at 2500:1. The monitor is compatible with HDR10 but it doesn't list VESA certification since its specs are limited.
4K is easier on the eyes at 32 inches versus 27-inch displays since the pixel density isn't too tight. The extra pixels are still there so you still get that impressively sharp image output, but it doesn't make small objects more difficult to see or discern. Games and movies look great, and most users won't need to use scaling for reading, browsing, and document processing.
The Samsung S80A renders 99% and 72% of the sRGB and DCI-P3 gamuts for sufficient vibrancy in day-to-day use. its default accuracy is excellent since the deltaE average is only at 1.54 so it can be used without being tweaked manually. Users only need to adjust the brightness and the angle of the display before using it.
Calibrating the monitor with the help of the colorimeter improved its dE average to 1.15 which is slightly better and more accurate. However, most will not see the difference so it isn't worth spending on a colorimeter versus simply tweaking it to your liking or leaving it as it is. The gadget isn't particularly cheap, so we only recommend it to users who are into color-critical work.
Its backlight reached a healthy 295 cd/m2 at 100% which missed its rating a bit but is still plenty for daily use. its contrast ratio reached 2478:1 at 60% brightness so it's capable of deep blacks which matter a lot for games and movies. Dark scenes will look more convincing with VA compared to IPS which has a high black luminance average due to its naturally lower contrast.
Panel uniformity for the Samsung S80A is excellent since there were no noticeable backlight leaks or clouding issues. There is some variance in the backlight's spread, but it is only visible when scanned with a colorimeter. This issue happens more with curved variants, but flat VA panels are still prone to some issues due to tolerances.
The weakest link with the Samsung S80A is its pixel response time which makes it prone to blurring and persistence. You need to set its overdrive to its Faster level to clean up some of it while avoiding overshoot. The monitor isn't suited for fast-paced games, but it's still usable for casual enjoyment with immersive titles instead.
The Samsung S80A like its smaller siblings doesn't have FreeSync support so naturally, G-Sync compatibility is out of the question as well. Adaptive Sync is essential for 4K monitors, but not having it doesn't matter if you are not gaming. Input lag sits at 10ms at 60Hz, so there is no need to worry about delays in case you want to relax and enjoy some casual games.
Thoughts on the Samsung S80A
The Samsung S80A is a decent pick if you want a large 4K screen with high contrast and a robust design. The VA panel has good image qualities and it looks like it's pre-calibrated even if the monitor wasn't designed for color-critical work. it lacks a few desired features which could be included considering the price.
It doesn't perform well in games since its VA panel is prone to blurring, but that's not the main purpose of the product. Samsung has Odyssey-branded monitors for that, but you have to pay more for a 4K model with considerably better performance. It's a suitable pick for home and office use, but there are cheaper 32-inch 4K monitors out there.
Pros:
Large and Crisp 4K Screen
Functional Design
Excellent Contrast
Cons:
Not the Cheapest Option
Limited Features
Prone to Blurring
About the Author: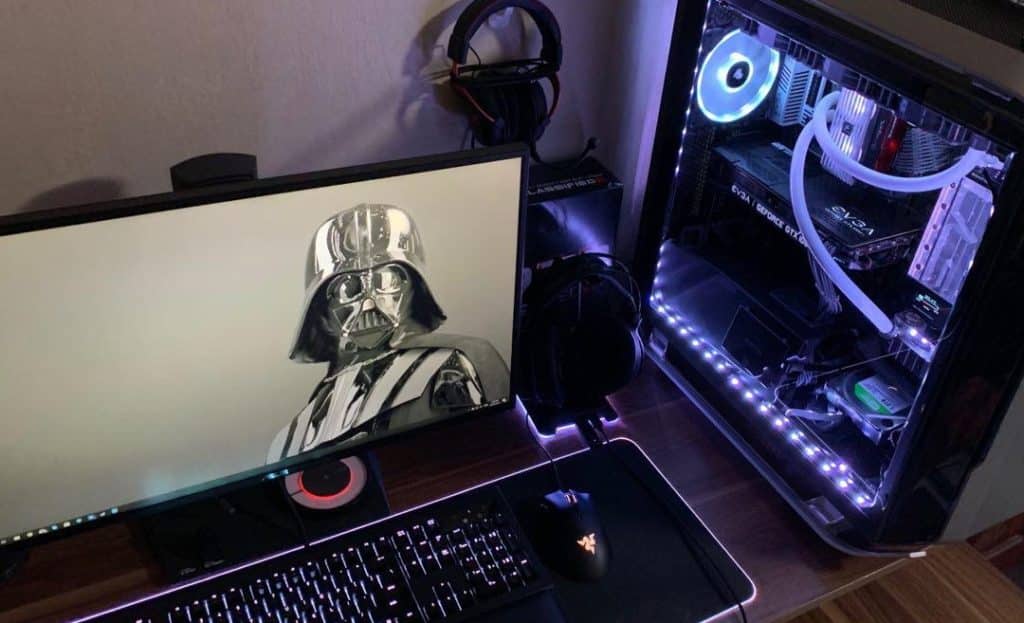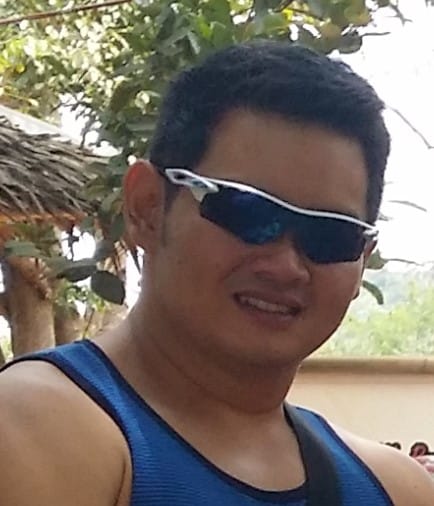 Paolo is a gaming veteran since the golden days of Doom and Warcraft and has been building gaming systems for family, friends, and colleagues since junior high. High-performance monitors are one of his fixations and he believes that it's every citizen's right to enjoy one. He has gone through several pieces of hardware in pursuit of every bit of performance gain, much to the dismay of his wallet. He now works with Monitornerds to scrutinize the latest gear to create reviews that accentuate the seldom explained aspects of a PC monitor.