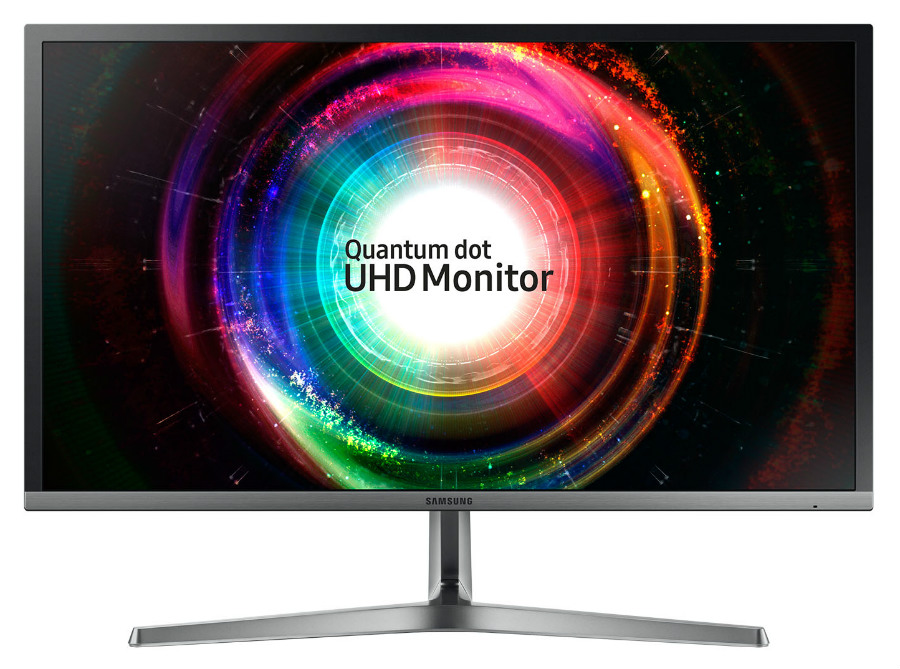 The Samsung U28H750 is an affordable 4K monitor for users who want improved colors and a massive viewing space without a hefty cost. What makes this model attractive apart from its Quantum Dot technology is its very low price that sets it as the replacement for the Samsung U28E590D. These characteristics sound too good to be true, so let's find out what the Samsung U28H750 can do.

Samsung U28H750 Specifications
Screen Size: 28 Inches
Resolution: 3840 x 2160  UHD
Aspect Ratio: 16:9
Panel Technology: Twisted Nematic (TN)
Refresh Rate: 60Hz
Response Time: 1ms
Contrast Ratio: 1000:1 (Static)
Brightness: 250 cd/m²
Stand: Height – Yes (3.54 Inches)
Stand: Tilt – Yes
Stand: Swivel – No
Stand: Pivot – No
VESA Compatibility: Yes
Connectivity: DisplayPort 1.2 x 1, HDMI 2.0 x 2, 3.5mm Headphone Jack

Design and Features
The Samsung U28H750 looks quite fine thanks to its matte black and gunmetal finish on the bottom strip and the stand. The bezels appear reasonably thin at more or less 10mm, giving way to the 28-inch screen. The rear of the cabinet has a matte black ribbed surface reminiscent of how Samsung designs its latest televisions.
The I/O layout takes up a small portion of this space, and it includes what looks to be a cover to hide the receptacles while a small hole allows cables to pass through. We love this setup since it allows for convenient cable management to match the streamlined looks of this monitor fit for a meticulously neat desktop.
The layout is quite simple; you only get a standard DisplayPort 1.2 and two HDMI 2.0 slots along with a 3.5mm headphone jack. The HDMI slots should allow users to connect a 4K-capable console like the Xbox Scorpio or the PS4 Pro. Having these options allow future owners to use the Samsung U28H750 as an all-in-one display to maximize space and energy consumption.
The brand did not skimp on build quality for this budget model, so it can provide the best reliability for the price. The Samsung U28H750 feels much better to the touch than the U28E590D, thanks to thicker plastics and a revised frame. It's also a visible fact that this model looks better thanks to the design scheme and the careful attention to detail.
Samsung's JOG button or multidirectional joystick for OSD navigation is also present. This nifty tool is a welcome addition to this midrange monitor since it was previously only found on high-end offerings. You don't see any buttons peeking out from the sides or buttons, enhancing the sleek lines of this product.
Finally, the angular metallic stand looks stable and over designed even for a 28-incher, so we think the Samsung U28H750 will stand firm on any surface. One caveat we can quickly determine is that this mechanism can only offer tilt for ergonomics, but you do get VESA compatibility for mounting purposes.
Display and Performance
The Samsung U28H750 features a 28-inch TN panel with Quantum Dot backlighting and a 4K UHD native resolution. As advertised, this screen has a maximum brightness of 250 nits, a refresh rate of 60Hz and a response time of 1ms making it ideal for games.
The 28-inch screen space of the Samsung U28H750 feels a bit cramped for a 4K resolution. 1440p is more suited to this size for its balance, leading some users to perceive no difference between the two. But what matters most is the sharpness the pixel pitch brings which is fantastic if you want clean edges and maximized details.
Unfortunately, the Samsung U28H750's TN panel and Quantum Dot failed to impress as some of the brand's VA-based models. The screen came up short when it comes to gamut coverage, reaching a maximum of 92% sRGB which low for a QDEF-treated module. Color accuracy is dismal with a Delta E average of 3.8, which will require a colorimeter to correct.
The errors in color representation tend to make the output look oversaturated in some shades, but that could work for users who want a bit of color-pop from the display. But on a positive note, the color temperature is well-balanced since it only exceeds the 6500K point by a few notches, while the contrast ratio is healthy at 960:1. The screen may not look lifelike, but at least blacks are comparably deeper and shade separation is clean and well-defined.
Panel uniformity isn't what we hoped for in a TN-based monitor which isn't prone to bleeding issues. Deviances maxed out at 18%, watering down some of the contrast and colors in the respective sectors. The bottom of the screen has the most prominent variance, which gradually reduces towards the top of the display.
Of course, this flaw can vary between unit to unit since there are no two panels that are made equal. Quantum Dot technology adds a degree of complexity to some products, so this could be a quality control issue on the test unit. You can work around this by making sure that you buy from a seller with excellent terms for returns which will allow another try for a better unit.
Motion handling isn't the best even if the Samsung U28H750 is using a TN panel that is supposed to be the fastest type. The screen shows blurring and pixel persistence if your movements are fast enough, and you can't rely on any of the overdrive modes since they induce overshoot. We think the QD treatment is the culprit here since it's strange to see a slow TN panel nowadays.
The Samsung U28H750 is a FreeSync monitor making it a great pair for the Xbox One X and the latest Navi GPUs. This model doesn't fully work with G-Sync compatibility mode, but some users have reported that it can be activated. However, it was also mentioned that you might need to power-cycle the monitor if it glitches or flickers.
Input lag for the Samsung U28H750  is limited to 9.8ms, so there are no delays or "de-synced" instances in games. Most of the flaws might drive off a few buyers, but some times, speed is the key to a gamer's heart.
Thoughts
The Samsung U28H750 offers a compelling package that features flagship add-ons like its Quantum Dot technology. However, the execution left some things to be desired, especially in the imaging department where we were expecting big things. The colors aren't accurate, but at least there is a level of color-pop that some titles such as Overwatch can put to good use.
We can only recommend the Samsung U28H750 for media consumption and casual gaming. It has decent contrast levels and a very sharp screen, but the hardcore and designers might have to look elsewhere.
About the Author: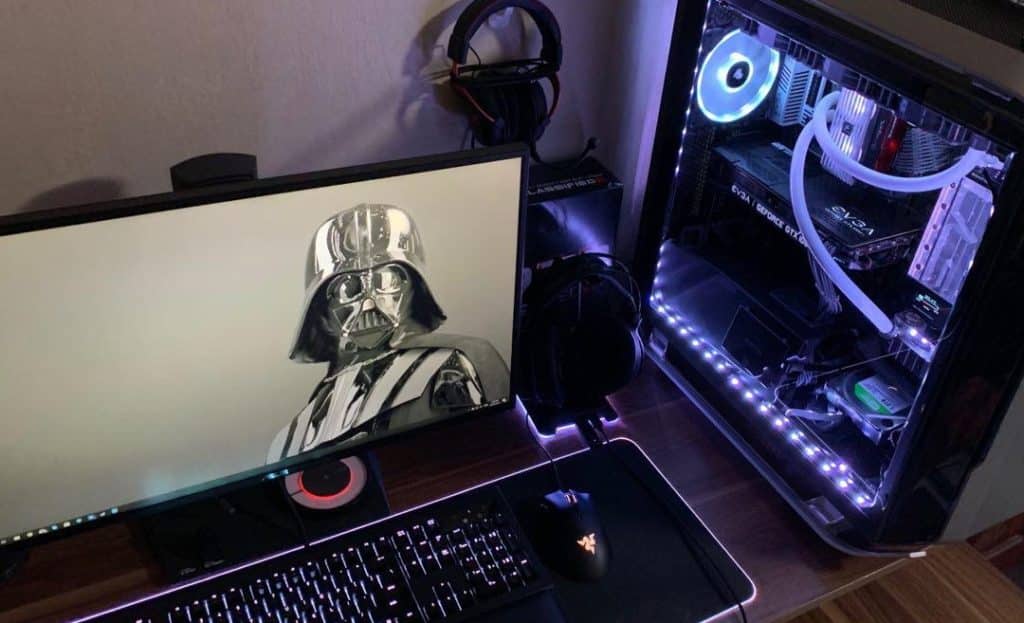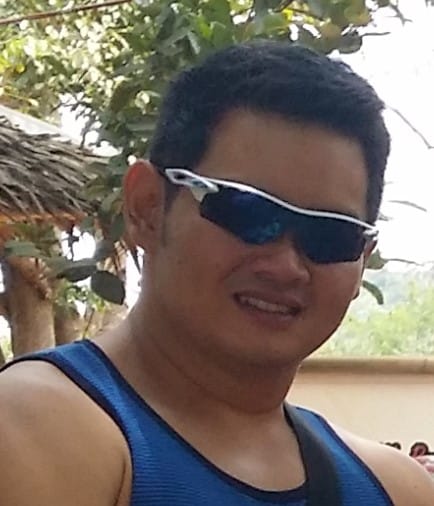 Paolo is a gaming veteran since the golden days of Doom and Warcraft and has been building gaming systems for family, friends, and colleagues since his junior high years. High-performance monitors are one of his fixations and he believes that it's every citizen's right to enjoy one. He has gone through several pieces of hardware in pursuit of every bit of performance gain, much to the dismay of his wallet. He now works with Monitornerds to scrutinize the latest gear to create reviews which accentuate the seldom explained aspects of a PC monitor.