Introduction
The MacBook Pro and MacBook Air combine power and portability like no other laptops.  However for extensive projects and high quality gaming, an external monitor is a must.  USB-C accessories, compatible displays, mobile host devices now allow you to create a versatile desktop system.   An extra-thin device like the MacBook Pro 2016 titillates users with ideas of having a sleek and space saving desktop setup which functions much like a regular CPU build, but without the clutter and power cost. If you already have the latest USB-C equipped MacBook in your hand plus an excellent USB-C external monitor like the LG 27UD88-W, it would make perfect sense to create a home or office system for it for a convenient, all in one experience. To do this, you will need to get a few nifty gadgets, but it could get confusing or costly if you don't know where or how to look. Luckily, we have a list of essentials in this guide so you can create your MacBook Pro 2016 station at home, or at the workplace.
1. Twelve South BookArc for MacBook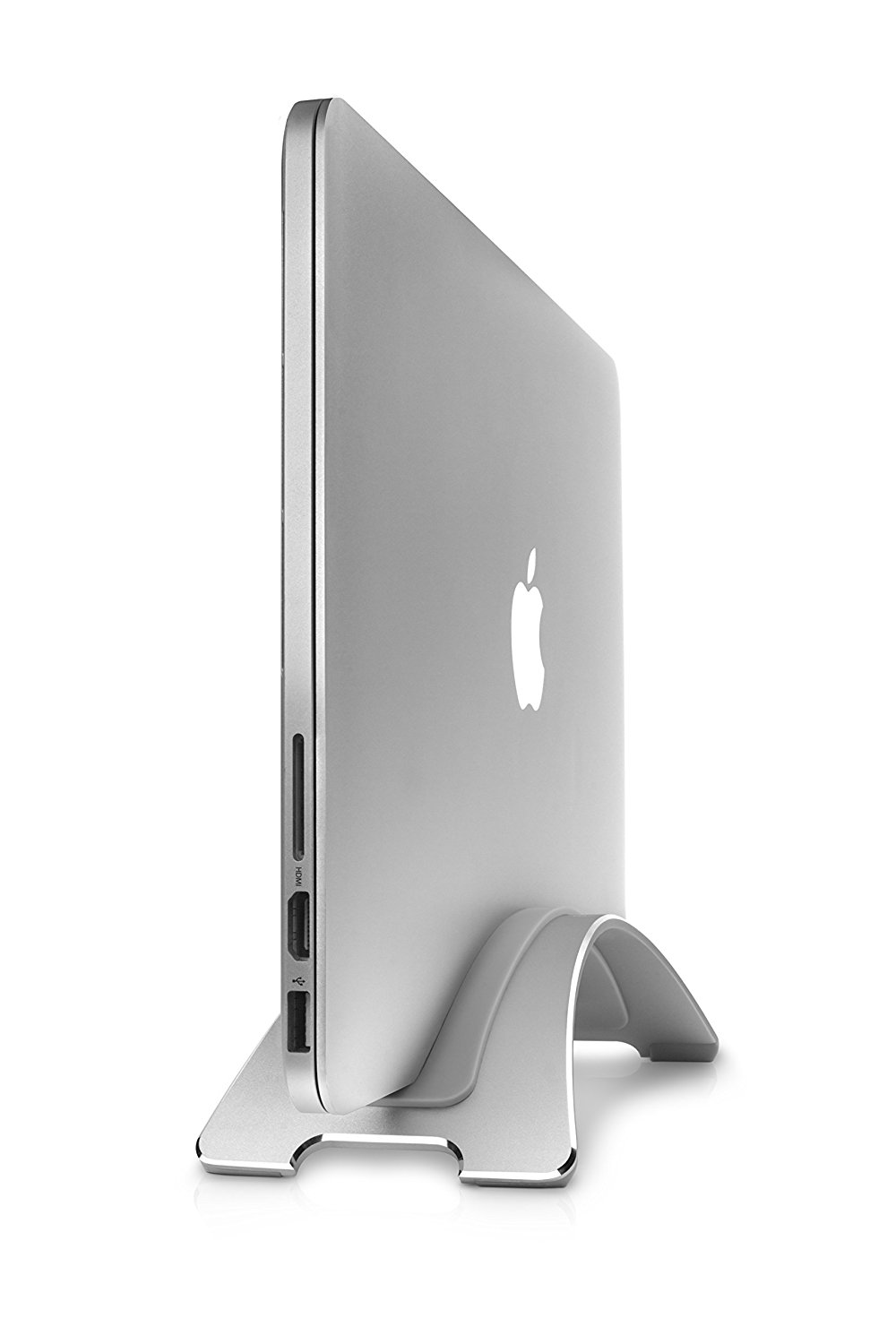 Apple imbued the MacBooks with a feature called closed clamshell mode which means that the laptop will continue its functions without going to sleep while closing the whole thing. This capability allows users to connect external devices such as monitors and full-sized keyboards, which effectively turns the MacBook Pro into a desktop system. If you are as meticulous as any of the sophisticated users of cutting-edge desktops like these, one way is to prop your mobile device up on its side to conserve space and make it look like an ultra-thin desktop tower. The Twelve South BookArc helps you achieve this, by acting as a sleek sideway stand for any standard Apple laptop product. The chamfered aluminum exterior complements the classy, minimalist style of MacBook Pros and MacBook Airs, plus you have a cable management hole, so wires don't clutter or fall off your desk once disconnected.
2. Logitech Wireless Solar Desktop Keyboard K750 for Mac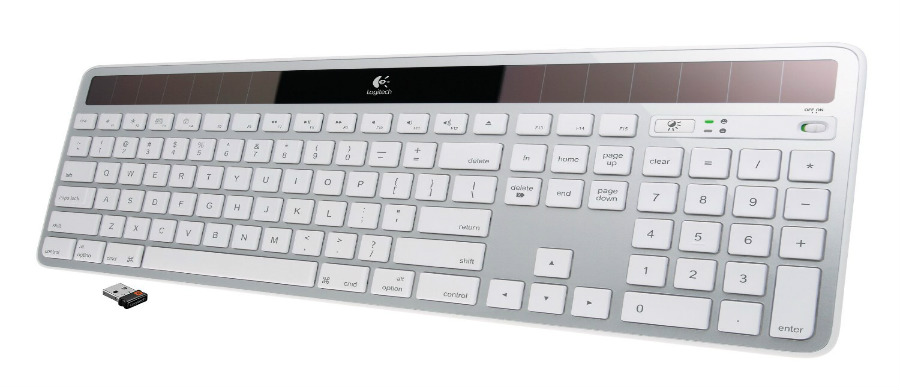 To complete your MacBook-powered workstation, of course, a full-sized keyboard is another essential, especially if you use closed clamshell mode. You can get the sexy Apple Magic Keyboard for around a hundred dollars, but aside from its high price, it also requires charging from time to time. An intelligent alternative would be the Logitech K750; a solar-powered, super-slim, full-sized keyboard designed specifically for Mac users. Logitech claims that any conventional light source like your room lighting is enough to keep the K750 powered for at least three months even when used in darkness. The layout is almost identical to Apple's original, so long-time users will find it easy to scoot over to Logitech's side without any confusion or fuss. Each key has a concave shape designed for faster, quieter and comfortable typing. The gadget functions through Logitech's unified USB Bluetooth receiver, so you can also use other wireless devices from the brand such as their wireless mice. But the best part about the Logitech K750 is its price; it only costs a little over half of what the Apple Magic Keyboard commands.
3. Twelve South HiRise for MacBook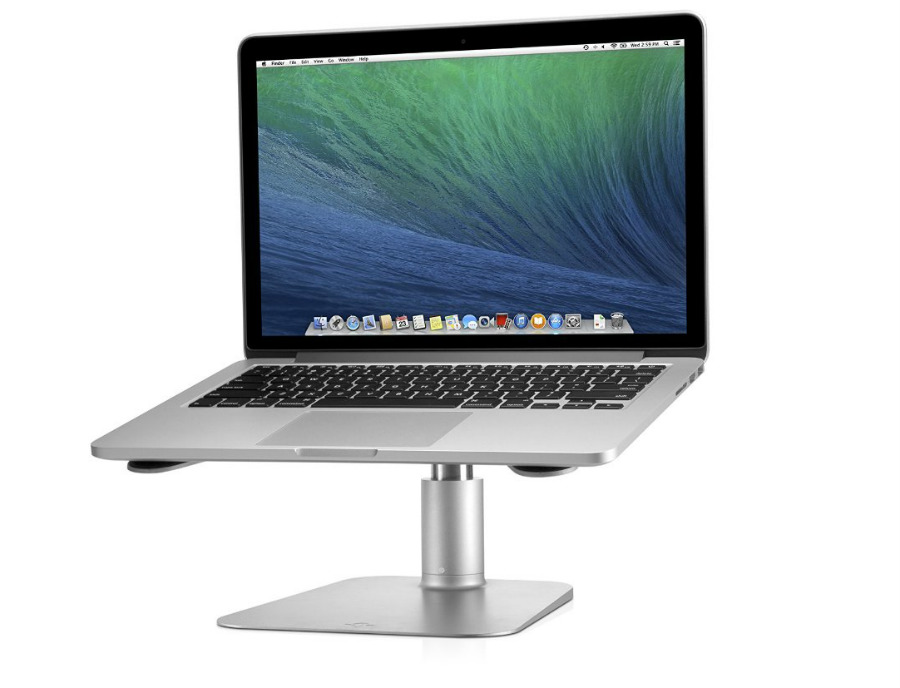 Of course, there are those who would prefer a dual-screen layout using an external Monitor like the LG Ultrafine 5K, but the 27-inch visual wonder will dwarf any MacBook. Ideally, multi-display setups should have aligned screens, so the easiest solution to this dilemma is the Twelve South HiRise, a pedestal-type laptop pad which adjusts in height up to 6 Inches via a piston mechanism at its back. Like the BookArc, the HiRise is also made of beautiful aluminum for sophisticated looks and extra durability. The non-slip arms will protect your beloved MacBook from slipping or falling, plus the robust build will also keep the whole thing from toppling over. The HiRise does not employ locking mechanisms, so you can quickly disconnect your device and bring it along with you.
4. Kensington SD4600P USB-C Docking Station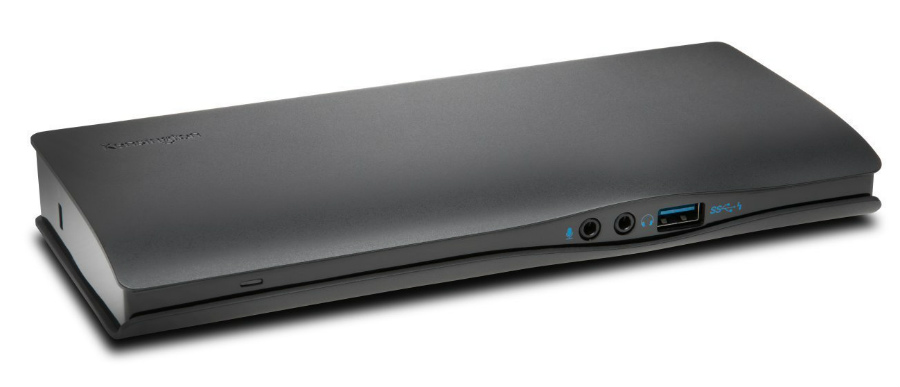 One of the current limitations of smaller devices such as the 12" MacBook is it only has a single USB-C slot. Also, most of the readily available USB-C monitors also have a lone type-C receptacle on its I/O layout, so connecting the two while ideal, will close off any other options. To get around this, you can employ the Kensington SD4600P, which charges your MacBook with its 60W-capacity type-C slot while it transfers video signal via its HDMI or DisplayPort slots. Take note that your device needs to support DisplayPort Alt Mode over USB-C for video output to work. Along with the two USB-C receptacles, you also get three USB 3.0 ports for peripherals, a Gigabit Ethernet port, plus 3.5 jacks for audio in/out. The Kensington SD4600P comes with its own A/C power adaptor, lock slot, and is mountable behind any monitor without any trouble.
5. Cable Matters Thunderbolt 3 USB-C Cable 20Gbps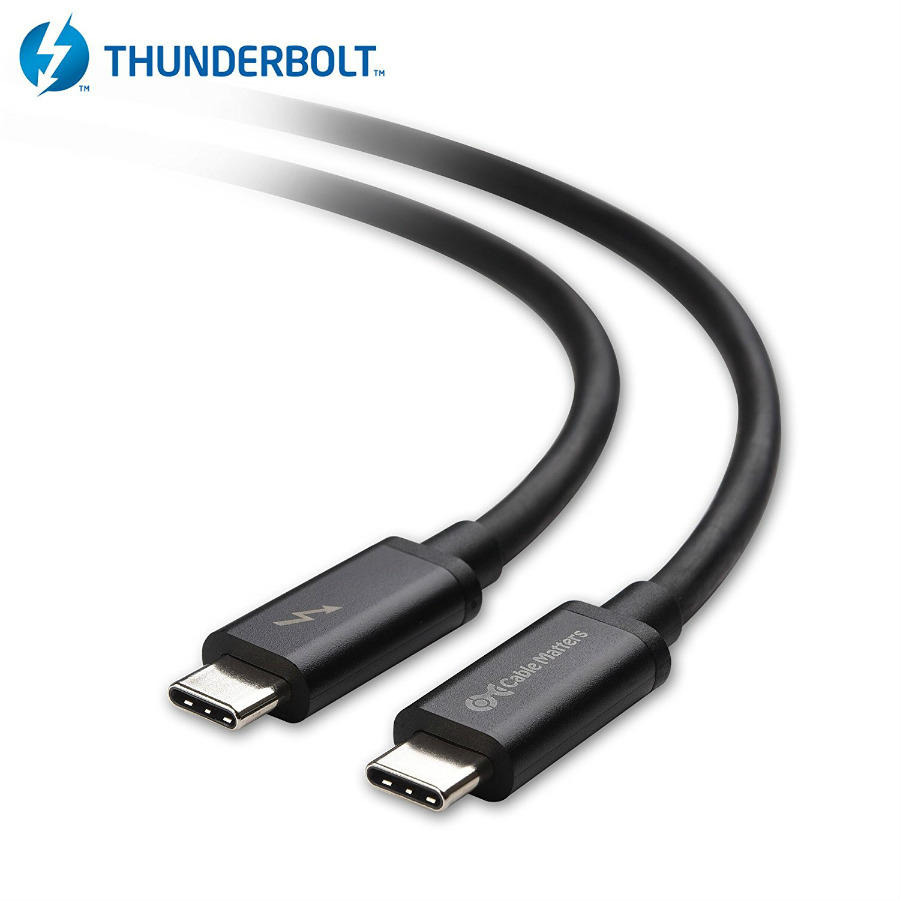 Of course, to complete your sophisticated setup, you need high-quality USB-C cables to connect your dock, monitor, and MacBook together. The Cable Matters Thunderbolt 3 USB-C cable can provide power with a maximum capacity of 60 watts, plus it can transmit data such Ethernet networking and video input of up to 4k at 60Hz with compatible devices. You can use it for daisy-chaining, as an alternative charging cable or as a dedicated 4K input cable since it supports up to 20Gbps of data transfers. This product is also built tough since the insulator is a lot thicker than your standard Apple wire, so you don't need to worry about stripping or cutting the line while pulling or twisting it through your setup. The Cable Matters USB-C comes in three different sizes; from 1.6 feet, 3.3 feet and 6.6 feet.
Final Thoughts
As the time passes by, newer and better tech with improved compatibilities and capabilities will eventually become available to break past the current limits of today's MacBooks and USB-C monitors. Buying each part every release will prove to be costly for early-adopters, so your best money-saving strategy is to buy wisely to get the setup you want. Getting a fully functional, energy efficient, and economical all-in-one workstation isn't easy and cheap, but these five items we included can help you unclutter your shopping list.
Everything is plug and play, and every part requires minimal effort for assembly so you can easily achieve your streamlined MacBook dock/workstation for your home or office. A new MacBook 2016 costs almost as much as a real full-sized desktop, so even if you spend extra bucks on these accessories, you still get fantastic value since you will have a Desktop-styled setup at home and the office while also able to bring along your mobile device if you move around a lot.