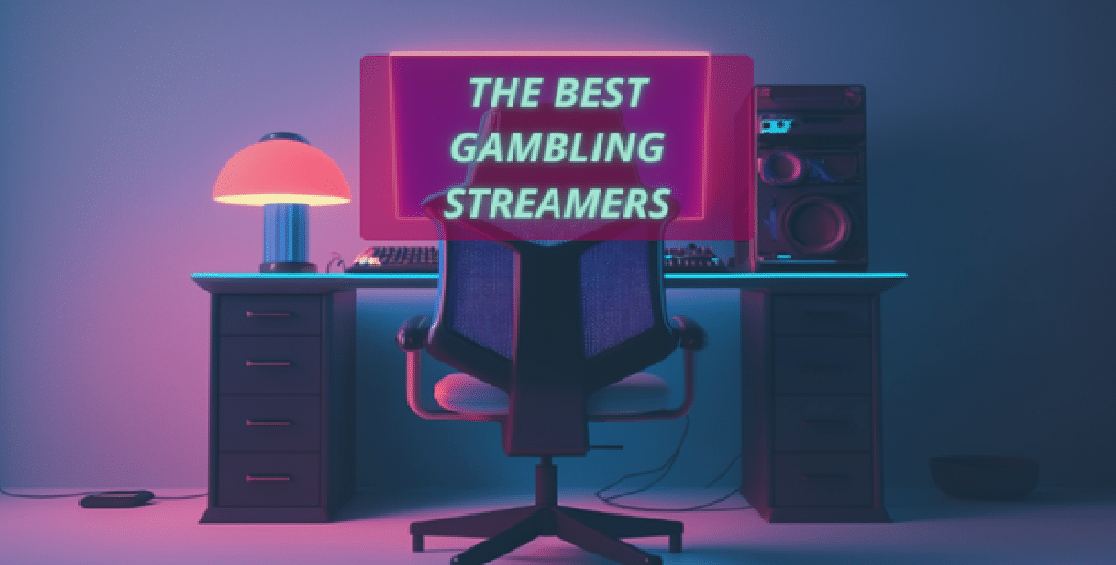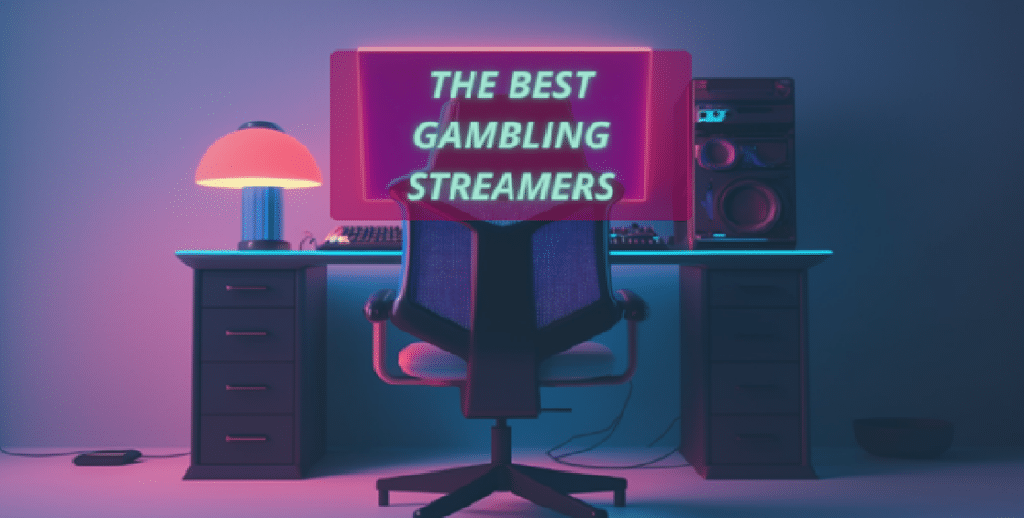 One of the fastest-growing areas in the gaming industry is streaming. What gaming streamers do is produce live streams of themselves playing video games. While most focus on traditional video games, a growing number of them play casino games in their streams.
Some of the biggest streaming platforms are Twitch, YouTube Live and Mixer. Streamers can reach millions of viewers and even earn a full-time living. This article looks at some of the best casino streamers producing content and how they've become so popular.
Roshtein
Of all the online gambling streamers, Roshtein – whose real name is Ismael Swartz – is arguably the most successful. His Twitch account has more than 1.1 million followers. He's based in Stockholm, Sweden, and focuses on playing slots such as Gates of Olympus and Wanted Dead or a Wild.
The online casino he plays at the most is Lucky Block Casino. Over his six years as a casino streamer, he's played lots of slot games and landed impressive wins. His biggest win was a huge AUD 13.1 million, which he won playing Wanted Dead or a Wild. If you have a big budget and some luck on your side, you, too, could scoop a big win at the best payout casino in Australia.
While his wins have certainly helped his viewer numbers, so has his personality. Roshtein is known for being very friendly and engaging with his followers. He tries to make his iGaming videos fun and entertaining, even when he doesn't have the best of luck with slots. What's also helped his popularity is that he's partnered with some big-name brands and celebrities. One of his most significant projects was a collaboration with Canadian rapper Drake, who is fond of gambling.
Trainwreckstv
Another one of the most popular casino streamers is Trainwreckstv, whose real name is Tyler Faraz Niknam. He's been streaming his gambling activities since 2015 and has amassed 2.1 million followers on Twitch. His content has been viewed 98.5 million times on the streaming platform.
Trainwreckstv was born in the USA, though he recently moved to Canada to avoid US laws on cryptocurrency. Thanks to the success of his online casino streams, he's a multi-millionaire. In October 2022, he claimed to have been paid AUD 520 million by various companies and brands over the past 16 months to stream his gambling. He's become popular thanks to his collaborations, his style of play and his sense of humour.
xQc
One of the biggest Twitch streamers who do gambling streams is xQc. His real name is Felix Lengyel, and he's based in Quebec, Canada. While he streams a lot of gambling content, including slots, he also plays regular video games. He started his Twitch channel in 2016 as an Overwatch player. Two years later, he was able to turn his streaming hobby into a full-time profession.
xQc has over 11 million followers on Twitch. What's made him popular on the streaming platform is that a lot of his content focuses on new, big-name releases. He'll produce content about eagerly anticipated video games that have just come out, as well as the newest slot games. Most of his followers have subscribed to his channel because of his video game streams, though many of them watch his gambling streams too.
Daniel Negreanu
One of the biggest names in the world of poker is Daniel Negreanu. He's based in Las Vegas, one of the world's top destinations for gambling. His professional poker career is very impressive indeed. He's won a total of six World Series of Poker bracelets and has earned more than AUD 73 million in prize money from tournaments. Originally from Canada, he's currently listed as the country's top-earning professional poker player.
Daniel Negreanu has both a Twitch profile and a YouTube one. On Twitch, he streams himself taking on some of the most highly-rated poker players in the world. As for his YouTube channel, he uses this for daily vlogs, strategies and tips. The insights he gives into professional-level poker have boosted his popularity significantly.
Adin Ross
Adin Ross is a popular gambling streamer who lives in Florida. He visits quite a few different gambling sites in his streams, and he's best known for playing blackjack. Sometimes, he places particularly big wagers on blackjack games. He's been known to bet more than a million dollars occasionally. Unlike some of the other streamers on our list, Adin doesn't specialise in gambling. His 'Just Chatting' content is particularly popular with viewers.
When the streamer does gambling-related streams, they're either to do with blackjack or slots. His streams at online casinos are particularly popular because Adin engages with viewers and encourages them to give him advice. This interactivity is something a lot of other iGaming industry streams don't have, so it helps make Adin stand out.
Summary
Watching other people playing casino games can be just as exciting and entertaining as playing them yourself. If you want to watch some casino streamers, choose one of the streamers we've listed.
Each one produces content that's worth watching and should give you the casino fix you're after. Many of them don't just play games. They discuss their strategies and give viewers insight into what they're doing and why. Gambling streams aren't just fun and entertaining. They're also quite informative and educational, especially for those who aren't used to playing the games.
If you're thinking of becoming a casino streamer yourself, success doesn't just happen overnight. You have to put a lot of hours and energy into building up your online presence and establishing a fan base. Even the best, most popular streamers have losses, just like any other gambler.