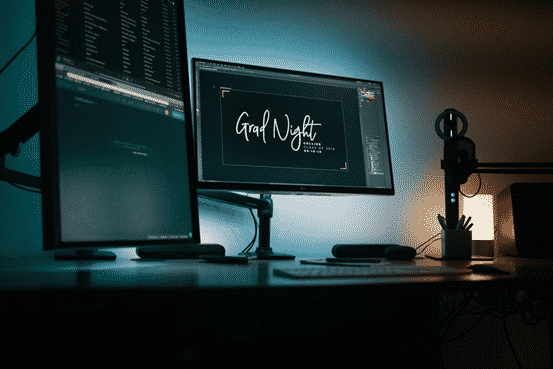 Online Poker has come a long way since that of the 20th century. What was once a game that was frowned upon by the masses and played mainly in unlicensed bars is now a huge industry within the UK. In fact, the total gross yield for the remote gambling sector is currently valued at £5.3 billion.
As poker began to become more mainstream in the 1970s onwards, it began to become more widely advertised, as well as being glamorized in magazines and online ads. This leads to the mass growth in the industry and combined with advances in technology, this led to a boom in the popularity of online poker. Today, statistics suggest that 15 million (2.6%) of the population play online poker.
Succeeding at Online Poker
With the online poker industry being such a big market, it's becoming increasingly competitive. That's why it is critical for online poker players that are serious about playing for cash should invest in the right equipment. Whilst one of the major benefits of online gambling is the ability to play anywhere, at any time, and on any device, this is great for more amateur players. However, if you're really looking to take online poker seriously and you're planning on playing for long periods of time, playing poker on your PC is the better option.
Below we'll take a look at some of the top monitors for playing online poker.
1. ASUS ROG Swift PG279Q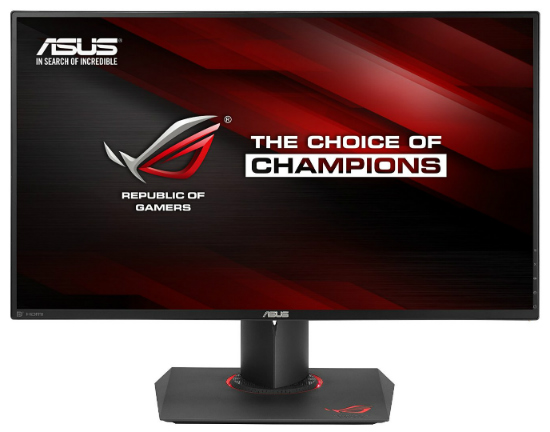 The ASUS ROG Swift PG279Q is by far one of the most superior monitors for online gaming and online poker. With a screen size of 27 inches and a resolution of 2560 x 1440, this monitor offers as many pixels as your 4k TV, providing the ultimate gaming experience. What's more, you get higher than 60Hz refresh rates, which isn't possible on many 4k monitors. And if you're not quite sold, the display also features Nvidia's G-Sync technology for variable refresh rates, assuming you're using an Nvidia GPU.
One of the drawbacks of this monitor is of course the price. Coming in at around £1000,00, this monitor isn't cheap. However, if you want to utilize all of the benefits of desktop poker, including webcam abilities for in-game chats, and second to none graphics, it's really worth the investment.
2. Samsung CRG9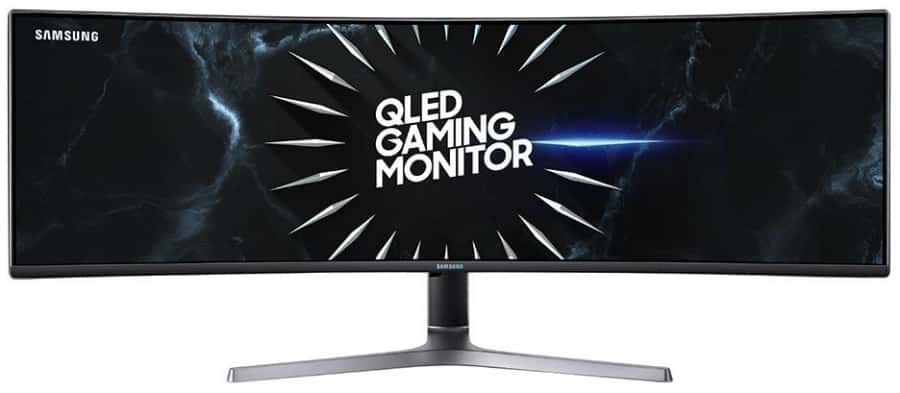 Coming in at spot number two is the Samsung CRG9. With a huge screen size of 49 inches and a resolution of 5,120 x 1,440, this monitor is equally as impressive as the first. Some of the main benefits of this monitor include HDR, killer gaming abilities, a picture-by-picture mode feature, a dual monitor feature in a single setup, and did we mention the huge screen?
So why purchase this monitor for playing desktop poker? As gaming has advanced, the online poker varieties and formats have developed too. Whether you're after a game of Texas Hold'em, Omaha Hi-Lo, or 7 Card Stud, you'll really want to make the most of the stunning graphics on offer in these games.
Whilst it is an investment with prices starting at £819.97, you'll be thanking your lucky monitor stars when you win big.
3. Dell UltraSharp U3011
If you're on a slightly stricter budget, this monitor still delivers some impressive qualities, whilst being kinder on your wallet. The Dell UltraSharp U3011 has a 30-inch display with 2560×1600 resolution for clear images and exceptional multi-tasking. What's more, with an easy setup, versatile adjustability and the very latest connectivity options including HDMI, DisplayPort, DVI-D, USB ports and a 7-in-1 media card reader, you'll be up, running and ready to play desktop poker like a pro in no time at all.
Want to run your online poker game and be able to view the chat room at the same time? No problem! With the large screen size and multi-tabling, multi-tasking capabilities, you'll be able to view both. Thought online poker would restrict your gaming experience? Not a chance.
This monitor comes in at around £245.00, making it much more affordable than some of the previous models.
Overall, there can be a common misconception with online poker than that the digital experience is not the same as being in a physical venue. Whilst there's no bar, no atmospheric chattering, and no physical staff, the online experience can be much more beneficial and convenient if you set up the right environment.
The above monitors are an excellent start, enabling you to play desktop poker, whilst utilizing all of the modern gadgets from large screen sizes, to high resolution, multiple tab capabilities, and much more! Whilst it's true that if you want the best online poker experience, you need to play on your desktop, it's certainly worth the wait. What's more, it means you can play in the comfort of your own home so there's no need to travel, no need to worry about what you're going to wear or how you're going to get there, just 100% focus on the game.