ViewSonic is also joining the mishmash of OLED monitors this year with four new models designed for business and creativity. They are intended for professionals who want a robust monitor at home or in the office and a nifty portable backup for working on the go. However, there were no gaming variants in the announcements as of this time.
ViewSonic VP ColorPro VP32-OLED and VX2722-4K-OLED – Tale of the Tape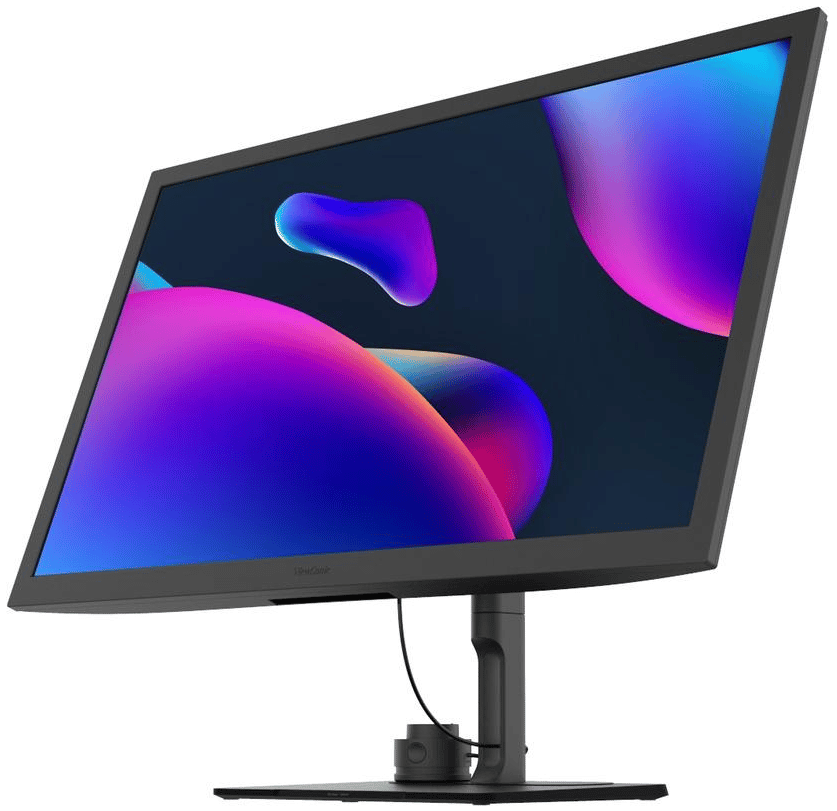 ViewSonic VP ColorPro VP32-OLED – Check Availability
The ViewSonic VP ColorPro VP32-OLED and the VX2722-4K-OLED represent the desktop category of the brand's upcoming releases. The two share the same 4K 3840 x 2160 resolution and 60Hz refresh rate, along with rich color coverage and connectivity options. However, minor differences aside from price set the two apart.
The ColorPro VP32-OLED is a flagship offering with a larger 32-inch 4K OLED panel, Thunderbolt 3 connectivity, and 3rd party color validation from Adobe and Pantone. It also features a calibration hood and a Color Wheel for swift navigation and calibration, so it's intended for creative users who want the best monitor for their work. It has a launch price of $4,999.99 USD which places it against ultra-premium flagships like the Apple Pro Display XDR and the Dell UP3221Q.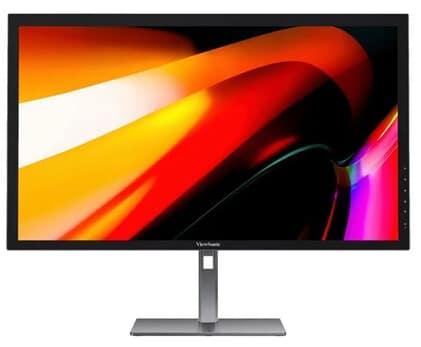 VX2722-4K-OLED – Check Availability
The VX2722-4K-OLED variant is milder with its smaller 27-inch 4K screen. It drops TB3 connectivity in favor of a 96-Watt USB-C port and doesn't have the validation or calibration features of the VP32-OLED. However, it still possesses impressive imaging qualities, such as its VESA HDR True Black 400 certification and 100% coverage of both the Adobe RGB and DCI-P3 gamuts.
The ViewSonic ColorPRo VP32-OLED is scheduled for a Q2-Q3 2023 release, while the VX2722-4K-OLED will come later in Q3-Q4 2023. Pricing for the 27-inch option isn't available yet, but it's guaranteed to be much more affordable than the 5-grand price tag of the VP32-OLED.
ViewSonic VX16-OLED and VP16-OLED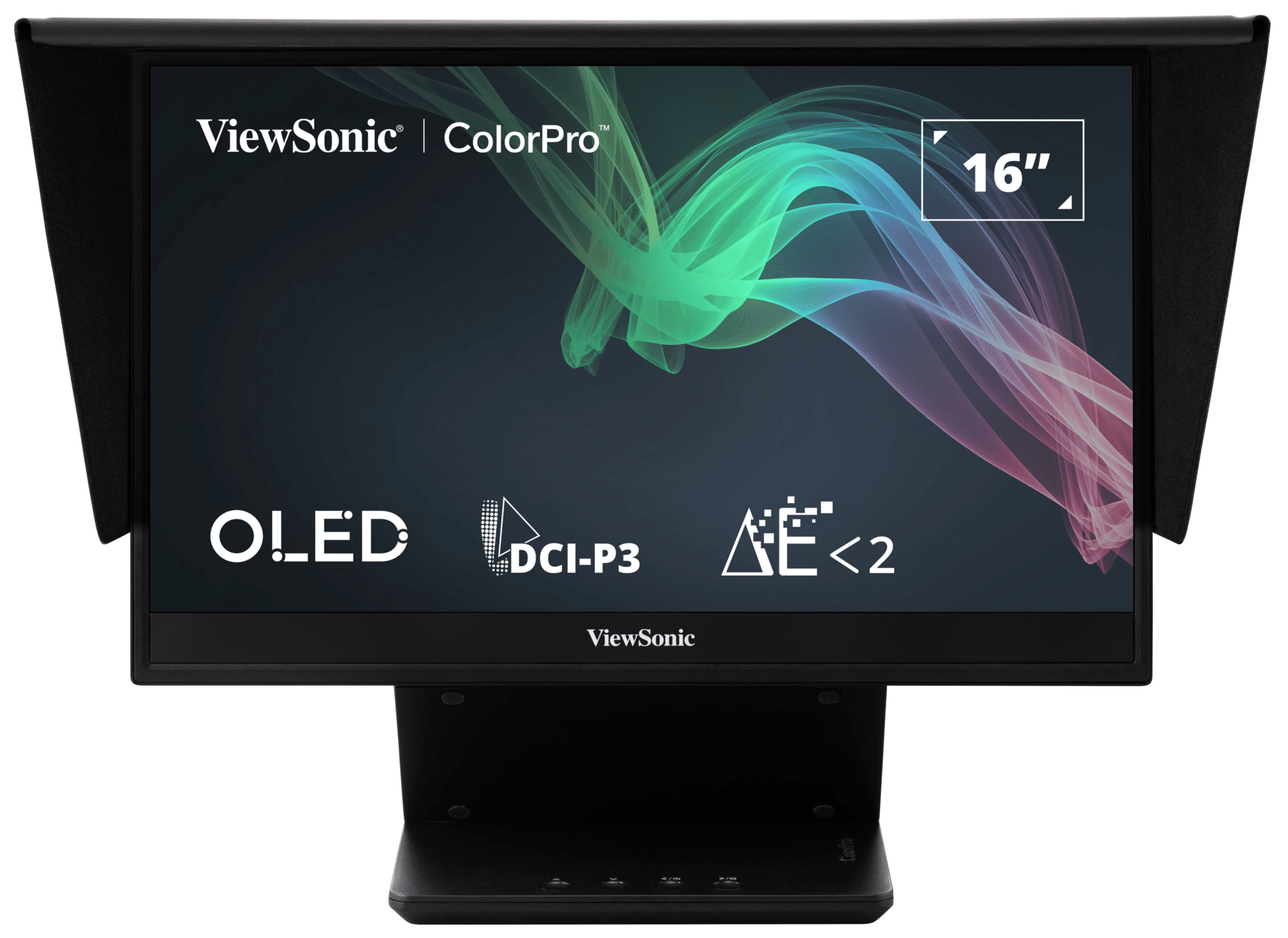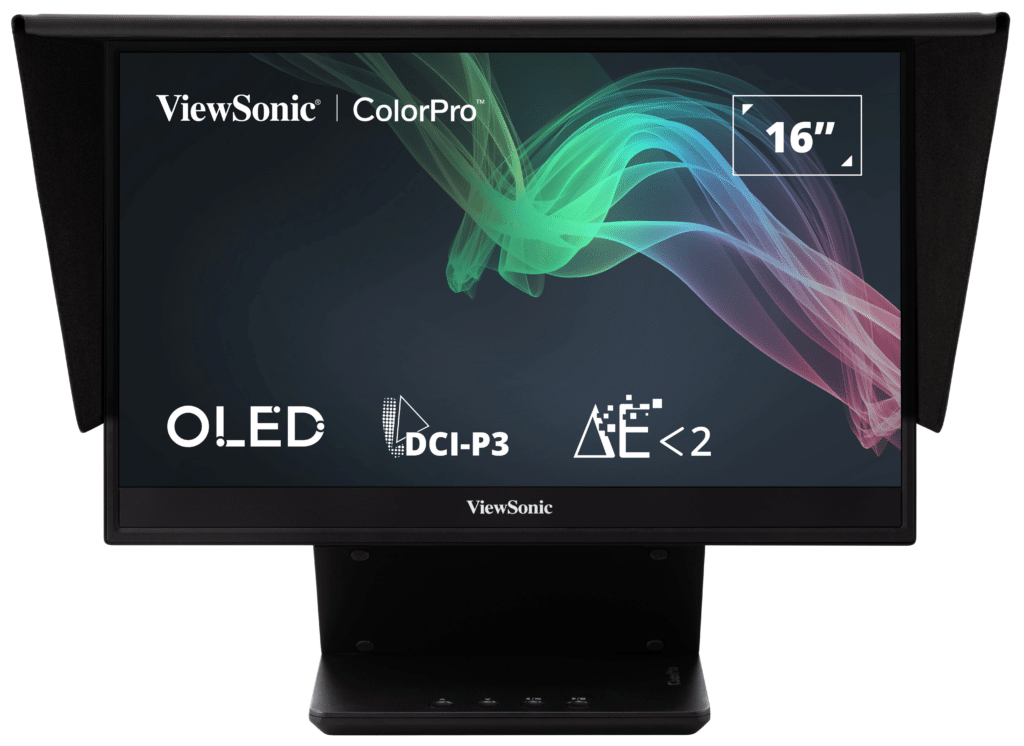 ViewSonic VX16-OLED – Check Availability
The ViewSonic VX16-OLED and VP16-OLED are identical, except the former are a 4K variant while the latter is a 1080p variant. That also dictates a difference in the price points, but the models share almost everything. We know that the 1080p model starts at $399.99 MSRP, so it's safe to assume that the 4K option will be crazy-expensive for a portable display.
But what's shared between the two is the OLED panel's specifications and the functional design around it. Both models boast 100% sRGB, Adobe RGB, and DCI-P3 coverage, 400 cd/m2 brightness levels, plus 60Hz 1ms refresh and response times. The two will also have VESA DisplayHDR True Black 400 certifications when they come out.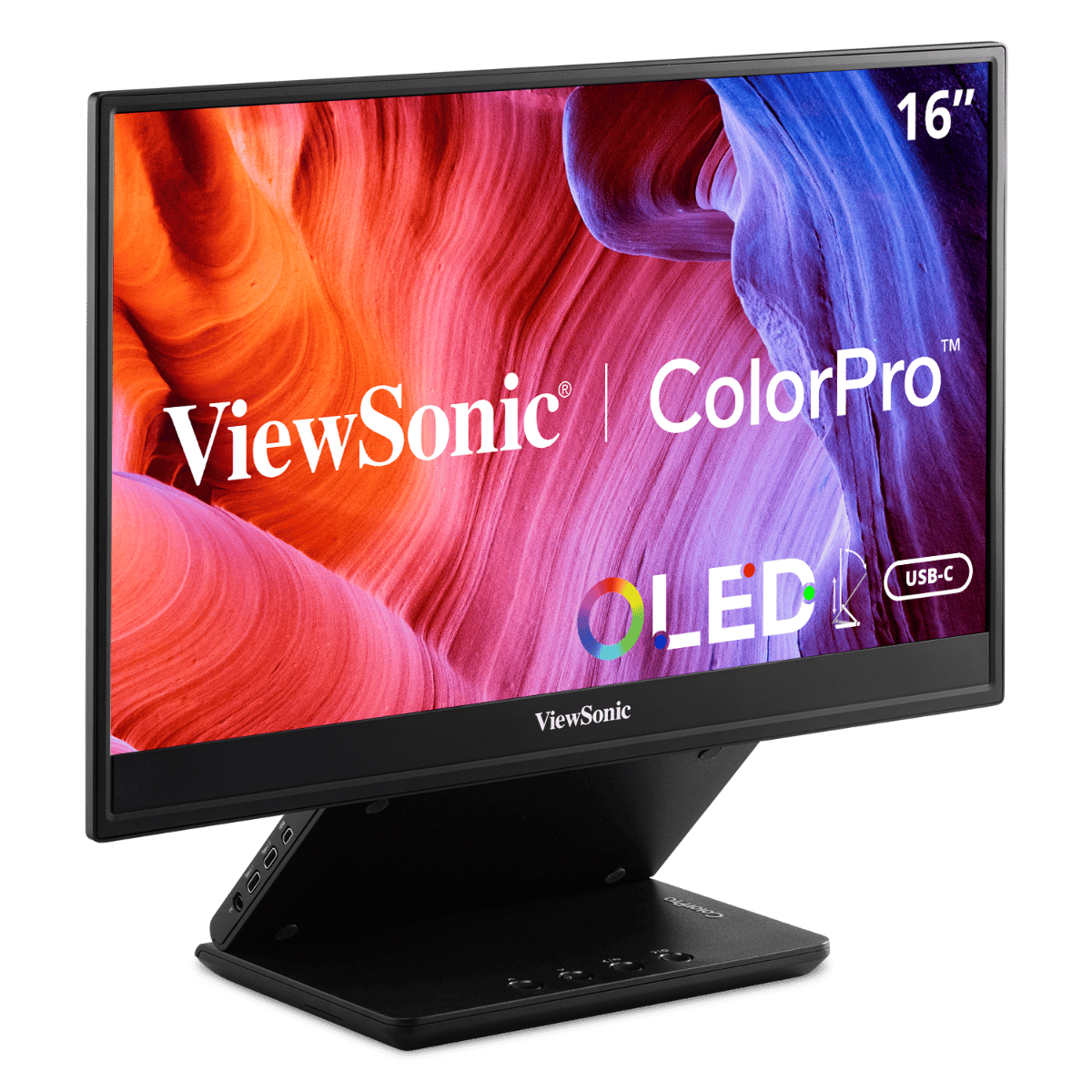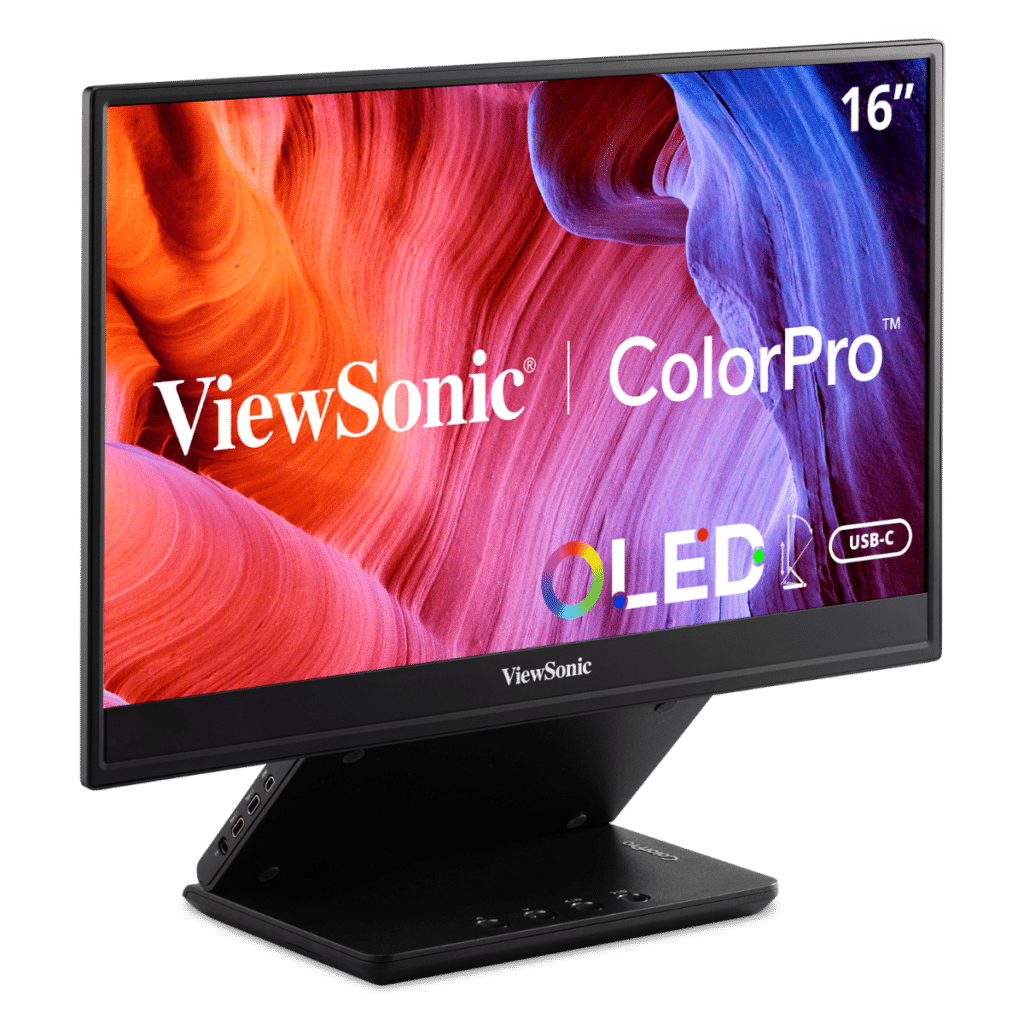 ViewSonic VP16-OLED – Check Availability
However, their similarity in design is our favorite aspect since it solves the limitations of portable displays. The two monitors have ergonomic stands, which give you height and tilt adjustments for convenience. You also get an integrated tripod mount with the two, allowing them to be used as preview screens for shoots or studio setups.
Both monitors have dual USB-C and Micro-HDMI connectivity, allowing you to use them with premium workstation laptops and DSLR cameras. You also get shading hoods with the model, which will become helpful for outdoor shoots where glare can be a problem. The ViewSonic VP16-OLED is now available for $399.99, but the VX16-OLED will arrive later this year (Q3-Q4 2023).