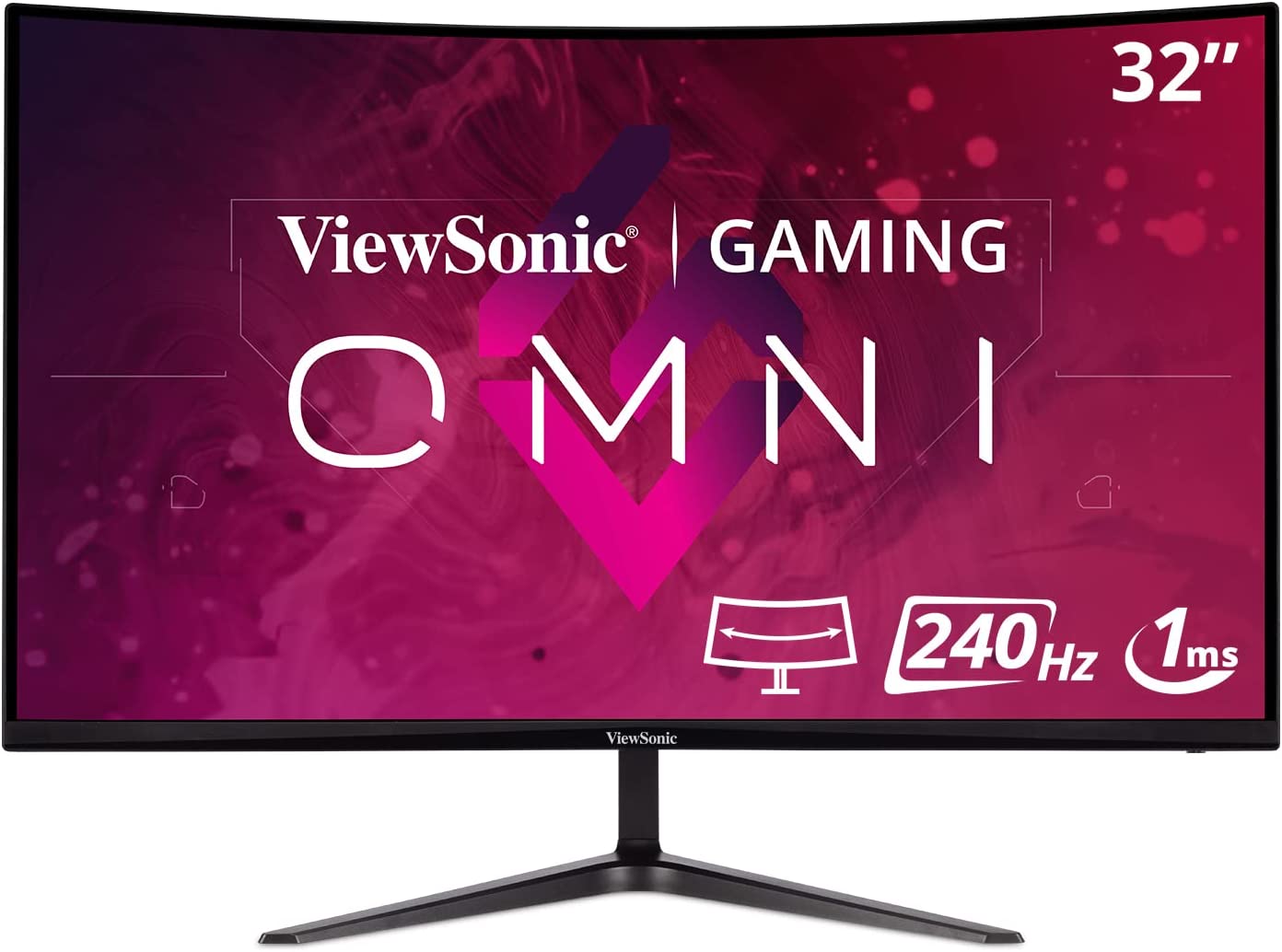 The ViewSonic VX3219-PC-MHD is an easy-to-own gaming monitor with a large 32-inch monitor with a 240Hz 1080p panel. its low resolution doesn't make it more attractive, but it's obviously a great choice for couch gaming. Let's see if the ViewSonic VX3219-PC-MHD is a great buy or if a higher resolution variant will better serve you.

ViewSonic VX3219-PC-MHD Specifications
Screen Size: 32 Inches
Resolution: 1920 x 1080 FHD
Aspect Ratio: 16:9
Panel Technology: Vertical Alignment (VA)
Refresh Rate: 240Hz
Response Time: 1ms MPRT
Contrast Ratio: 3000:1
Brightness: 300 cd/m²
Built-in Speakers: No
Stand: Height – No
Stand: Tilt – Yes
Stand: Swivel – No
Stand: Pivot – No
VESA Compatibility: Yes (100 x 100)
Connectivity: DisplayPort 1.4 x 1, HDMI 2.0 x 2, 3.5mm Audio Jack x 1
Dimensions With Stand(WxHxD): 27.9″ x 20.2″ x 9″
Weight: 10.4 lbs

Design and Features
The ViewSonic VX3219-PC-MHD looks like a giant office monitor with its plain and simple design that won't go out of style. It has a matte black finish which is easy to clean and maintain since it's almost scratch-proof and it doesn't attract smudges and stains. The screen has a three-sided bezel-free design, but you still get inner borders that show up when it's in use.
You have to prepare for its size since it's almost as expansive as an ultrawide, although the device only needs 9 inches of depth when fully assembled. It can cover your peripherals like bookshelf speakers if your table is narrow. It's quite lightweight so you can easily move it around, but that also means that it will feel fragile.
Its build quality is rather decent, but the plasticky exterior and its superficial heft can make anyone worry about its durability. The plastics won't break that easily, but there is some flex if you squeeze in the right spots. The stand can hold the monitor up, but it's wobbly especially if you nudge the screen's edges.
The ViewSonic VX3219-PC-MHD has buttons that are cut out of the chassis instead of a more convenient joystick. The layout is located at the back near the right-hand edge of the monitor, so it is accessible even if you can't see it. However, it takes a lot of presses to get to a specific sub-menu so it can get tedious if you really want to get to the bottom of its settings.
The stand included with the package only offers tilt, so it can feel limiting in some ways. The monitor may sit low for taller users, so they might need to prop it up on top of a thick book or base. You can swap it out with a VESA mount, but that's an added cost that may break the value proposition if your PC building budget is limited.

The ViewSonic VX3219-PC-MHD's connectivity layout is as basic as its aesthetics since it only includes video input slots and a 3.5mm jack. You get two HDMI 2.0 connectors and a DisplayPort 1.4 slot for your PC and gaming consoles. It could use some valuable extras, but we know that thrifty builders will not mind even if they have other devices like a PS4 on the side.
it also doesn't have speakers, but that's understandable since this is a budget gaming model. It would also be better if you use headsets with a curved display to maximize their immersive characteristics for games and movies. Built-ins don't sound great anyway, so it's fine to miss them on a product that focuses its all on the panel.
Display and Performance
The ViewSonic VX3219-PC-MHD boasts a 32-inch 1500r curved VA panel with a 1920 x 1080 resolution, a 240Hz refresh rate, and a 1ms boosted response time. The backlight has a 300 cd/m2 output while the contrast is listed at 3000:1 like most VA monitors. This model doesn't have HDR specifications since its focus is its large screen with a high refresh rate.
32-inch 1080p monitors aren't crisp since the pixel density is too low compared to other variants. It is not great at producing sharp text or images, but visibility and legibility will be better. Reading walls of text or seeing that sniper from a distance will be easier with this monitor, so it should be a better option if you struggle in those regards.
The ViewSonic VX3219-PC-MHD renders 100% sRGB and 79% DCI-P3 for decent vibrancy in games and movies. The default setting only had a deltaE average of 1.33, so most users won't need to calibrate it right away. It's rare to see a budget gaming monitor that looks like it was pre-calibrated, but ViewSonic has pulled several surprises with many of its products.
Calibrating it reduced the dE average to 0.88 which is uncommon for a monitor in the same class and price range. The downside is that you need a colorimeter to get this kind of improvement, and those aren't cheap. It will only be necessary if you are into color-critical work, but it is not going to be a massive improvement from the default setting.
Its backlight only reached 281 cd/m2 at 100%, but that's okay since it's plenty for regular use. its contrast ratio reached 2651:1 at 60% brightness, so it's capable of deep blacks and convincing night or dark scenes. Its great for movies and immersive games, but it could use a bit more brightness to prevent black crush in darker scenes.
The ViewSonic VX3219-PC-MHD had major panel uniformity issues caused by backlight leaks at the bottom of the screen. They added noticeable clouding which becomes irritating when you are viewing dark scenes. This is common with curved displays, but not all units made will have this issue since there are tolerances in play.
Pixel response times for VA panels are usually their weakest links, except when the refresh rate is high enough and the overdrive is properly tuned. However, this monitor needs to be running at 240Hz with its overdrive at UltraFast. It will still show some smudges in select instances, but that's a reasonable exchange for its higher contrast.
The ViewSonic VX3219-PC-MHD is compatible with both FreeSync and G-Sync so you don't have to worry about delays while gaming. It is important to have compatibility with both so you don't get stuck with one GPU brand when you upgrade. Input lag sits at 4ms at 240Hz, so there is no need to worry about delays while gaming.
Thoughts on the ViewSonic VX3219-PC-MHD
The ViewSonic VX3219-PC-MHD is a decent choice if you want a large and fast VA monitor for PC and console gaming. It doesn't have a lot of features, but its VA panel has excellent qualities like its high contrast and great color performance. The best part about it is its price which will surely leave you with more purchasing power for other upgrades.
The ViewSonic VX3219-PC-MHD isn't without limitations aside from its low pixel density. Its build quality suffers when compared to other ViewSonic gaming monitors and it could use a better stand. However, most of them can be expected since it is a budget model, so it will still be a great purchase for many gamers.
Pros:
Affordable
Fast Gaming Display
Great Colors and Contrast
FreeSync and G-Sync Compatible
Cons: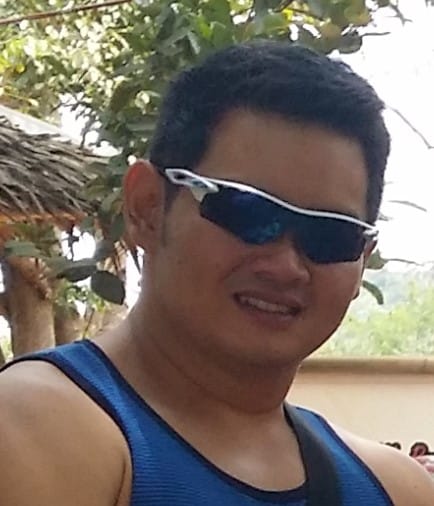 Paolo is a gaming veteran from the golden days of Doom and Warcraft. Since junior high, he has been building gaming systems for family, friends, and colleagues. High-performance monitors are one of his fixations; he believes that every citizen's right to enjoy one. He has gone through several pieces of hardware in pursuit of every bit of performance gain, much to the dismay of his wallet. He has also spent half a decade researching, reviewing, and writing about these products and now has over 1400 articles about the best gaming tech under his belt.