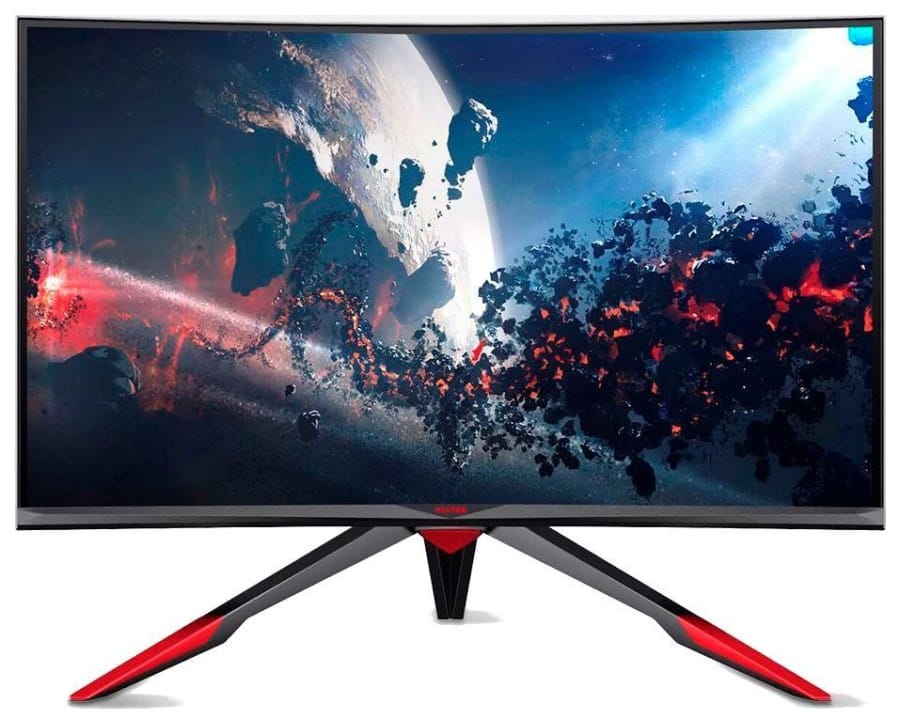 The Viotek GN32LD is an attractive QHD gaming monitor with a 144Hz refresh rate and a cinematic appeal. This offering doesn't breach the $500 price wall in the curved large screen department, making it a great choice if you don't want to spend a fortune. The Viotek GN32DB's spec sheet is difficult to absorb at this selling rate, but can its performance truly maximize the value of every buck you spend?

Viotek GN32LD Specifications
Screen Size: 32 Inches
Resolution: 2560 x 1440 QHD
Aspect Ratio: 16:9
Panel Technology: Vertical Alignment (VA)
Refresh Rate: 144 Hz
Response Time: 3 ms
Contrast Ratio: 3000:1
Brightness:280 cd/m²
Built-in Speakers: No
Stand: Height – Yes
Stand: Tilt – Yes
Stand: Swivel – No
Stand: Pivot – No
VESA Compatibility: Yes 75 x 75
Connectivity: DisplayPort 1.2 x 1, HDMI x 1, DVI x 1,5mm x 1
Dimensions With Stand(WxHxD): 28.28″ x 20.96″ x 13.97″
Weight: 13.92lbs

Design and Features
The Viotek GN32LD sports the most aggressive aesthetic in the brand's entire line with its sharp angles and unique color combination. The gunmetal gray looks good while being unique in a sea of matte black, but we're not sure how to react towards the red accents. The overall appearance of the monitor looks like it's trying to stand out too hard, but at least, the display is bezel-free on three sides.
The chassis' proportions are within decent limits and are very comparable to its counterparts from Asus or Samsung. However, take note that you will need almost fourteen inches of depth on your desk to accommodate this device. That's considerably bigger than many large-sized displays, including some ultrawides from other brands.
Build quality for the Viotek GN32LD is reasonably good since there is no wobble or creaking when you try to adjust the display. The metal base feels very rigid, but some of the plastics, specifically on the rear of the housing, feels cheaper than the usual. We wouldn't worry about the latter unless a tendency of dropping the product is in your future.
The Viotek GN32LD also features RGB LEDs on its rear which adds a dim glow to your setup at night. Lighting application support is very limited, plus you can only choose between eight colors, adjust brightness, and display. Its a nice touch, but its an unsolicited extra like the fake vents which most wouldn't want to pay the extra for.

You also don't get a joystick controller for the Viotek GN32LD's OSD, which is troublesome, especially in the dark. The buttons are responsive and clicky enough, but they can get confusing unless you memorize the keypresses to get to a specific submenu. It's a minor annoyance, but modern monitors, especially those for gaming, should have the former in this day and age.
The massive stand on the Viotek GN32LD isn't as flexible as many options, but it does offer height and tilt adjustments. That usually is sufficient for large, curved displays since you don't need to swivel or pivot the screen anyway. You can opt for VESA mounting, but take note that this device will only take a 75 x 75 adapter instead of the usual 100 x 100.
The Viotek GN32LD's connectivity layout is as simple as can be, but it includes all you will need for day to day operation. The panel at the rear includes DisplayPort 1.2, HDMI, and DVI, allowing you to connect two PCs and a gaming console at the same time. There are no USB ports or speakers, but then again, this is a high-end monitor that focuses on being affordable.
Display and Performance
The Viotek GN32LD sports a 32-inch VA panel with a 2560 x 1440 resolution, 144 Hz refresh rate, and 3ms response time. The backlight is limited to 280 cd/m2 so there is no HDR compatibility, while contrast is specified to be at 3000:1. This model uses a variant of the Samsung VA module used by the Asus XG32VQ and the Samsung C32HG70, so there is potential for excellent image quality.
QHD or 1440p is still comfortable to view in a 32-inch format since the pixel density is comparable to a 24-inch 1080p screen. The extra details are still there since the pixel count is still higher, but you won't need to use scaling to read walls of text or to see small objects. 4K is more suited for this size, but you don't have to worry about jagged edges or image softening like on 27-inch 1080p monitors.
The Viotek GN32LD covers 99% of the sRGB gamut easily, but its default color profile is way off and too warm for our tastes. Color Delta E averaged at 3.9, making the screen look oversaturated in some shades which aren't ideal. Fortunately, it's easy to correct these errors with just a few tweaks to the OSD, bringing down the color DE to 2.3 while removing the yellowish tint of the color temp.
There are Gamma presets in the Viotek GN32LD's OSD, but the default 2.2 setting produces an output closer to 2.0 in practice. We recommend using the 2.4 setting since it results in 2.19, which is close to perfect. Doing these minor tweaks will also give you a contrast average of around 2400:1 which creates excellent blacks and keeps grayscale performance in line.
Another crucial adjustment you have to make with the Viotek GN32LD is to drop its brightness. The max output reaches 360 cd/m2 which considerably exceeds the manufacturer's specifications and is too much for extended use. We recommend turning it down to around 40% to improve the overall appearance of the display while keeping your eyes safe and strain-free during game sessions.
The conventional limitations of VA technology is apparent in the Viotek GN32LD, resulting in blurring and pixel persistence in motion-rich sequences. Competitive gamers who play fast-paced titles will be disappointed with this monitor since there are instances where the ghosting can be disturbing. Switching the monitor's overdrive feature to its Fast setting helps, but it doesn't clear up the screen entirely.
There are no leaks on the Viotek GN32LD's panel, but the top and bottom quadrants of the screen have slight discrepancies compared to its center. Colors and brightness are slightly off in the aforementioned areas, but you won't notice them while playing games. We think this is normal for curved panels, and we have yet to see a truly perfect product when it comes to this characteristic.
The Viotek GN32LD is a FreeSync gaming monitor, making it a great display solution for the latest AMD Navi cards. This model isn't certified by Nvidia to be G-Sync compatible, but the CRR tech worked in tests so long as its conditions are followed. Input lag sits at 6ms, meaning there are no delays or "de-synced" instances during your gaming sessions.
Thoughts on the Viotek GN32LD
The Viotek GN32LD is a decent gaming monitor if your budget maxes out at $500, plus you want a bit of change. The display isn't fantastic right out of the box, but a little bit of elbow grease goes a long way in correcting its imaging flaws. The monitor is very responsive since there is virtually no latency, but the pixel responsiveness is slower than other VA gaming monitors we've tested.
The biggest downside to getting the Viotek GN32LD is its limited features and its overall design which is too gamer-centric for our tastes. Build quality and functionality is proportional to the price, but there are some unnecessary decorations which could be omitted to bring the manufacturing cost down.
About the Author: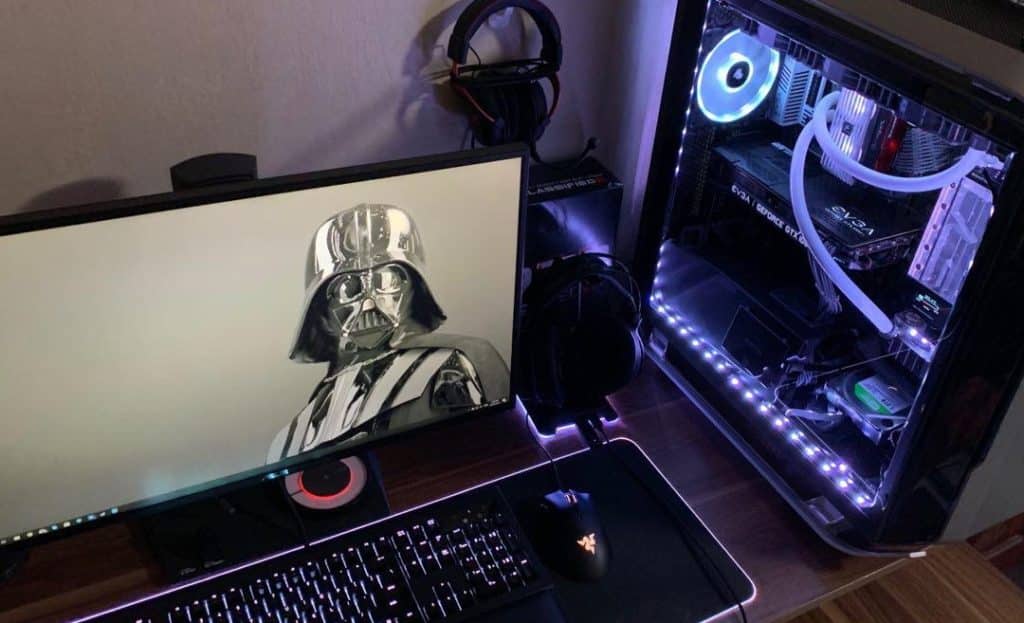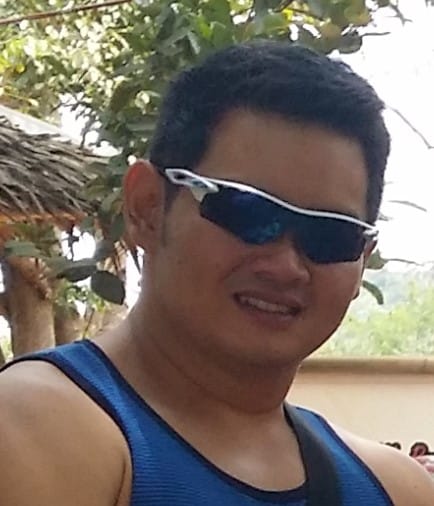 Paolo is a gaming veteran since the golden days of Doom and Warcraft and has been building gaming systems for family, friends, and colleagues since his junior high years. High-performance monitors are one of his fixations and he believes that it's every citizen's right to enjoy one. He has gone through several pieces of hardware in pursuit of every bit of performance gain, much to the dismay of his wallet. He now works with Monitornerds to scrutinize the latest gear to create reviews which accentuate the seldom explained aspects of a PC monitor.