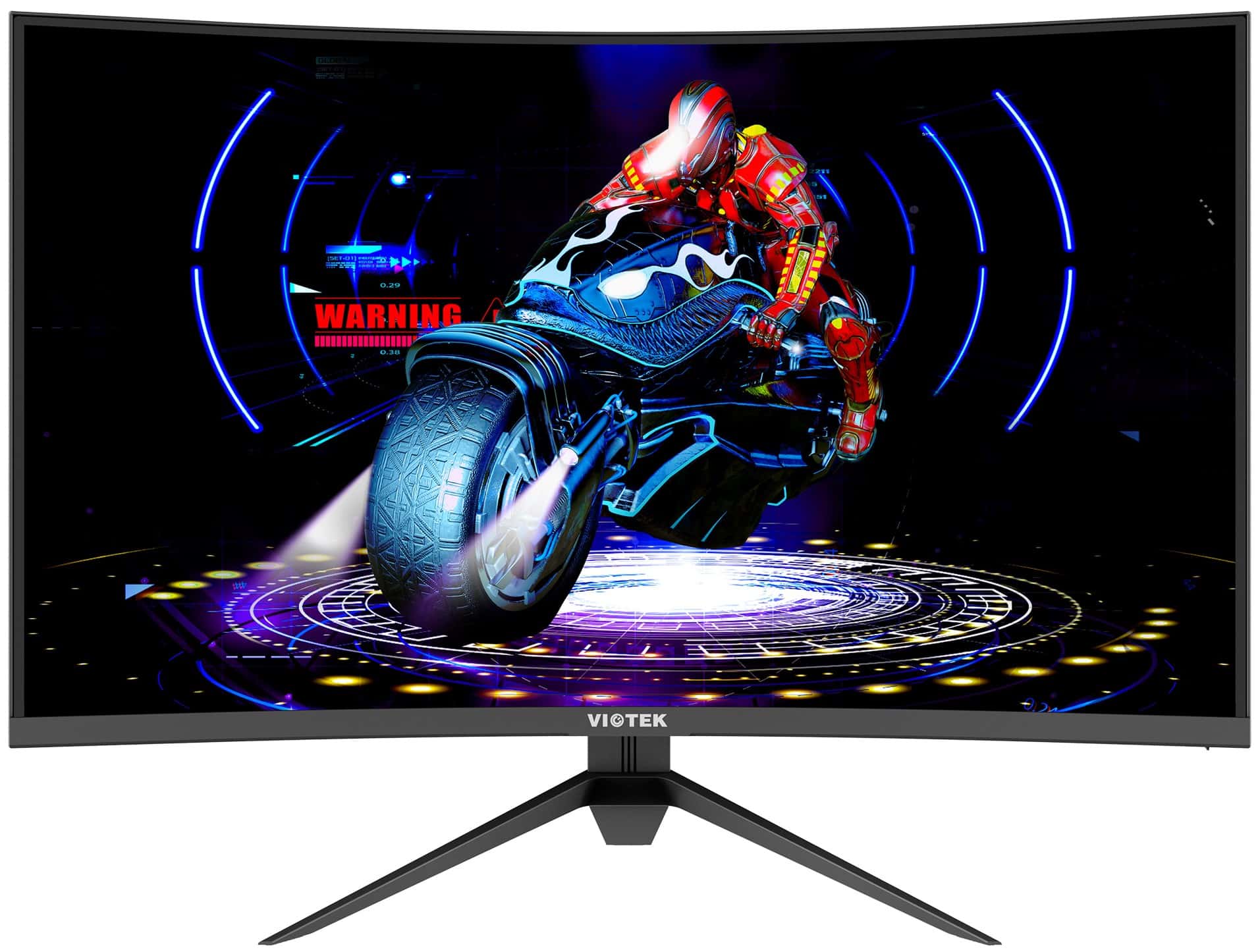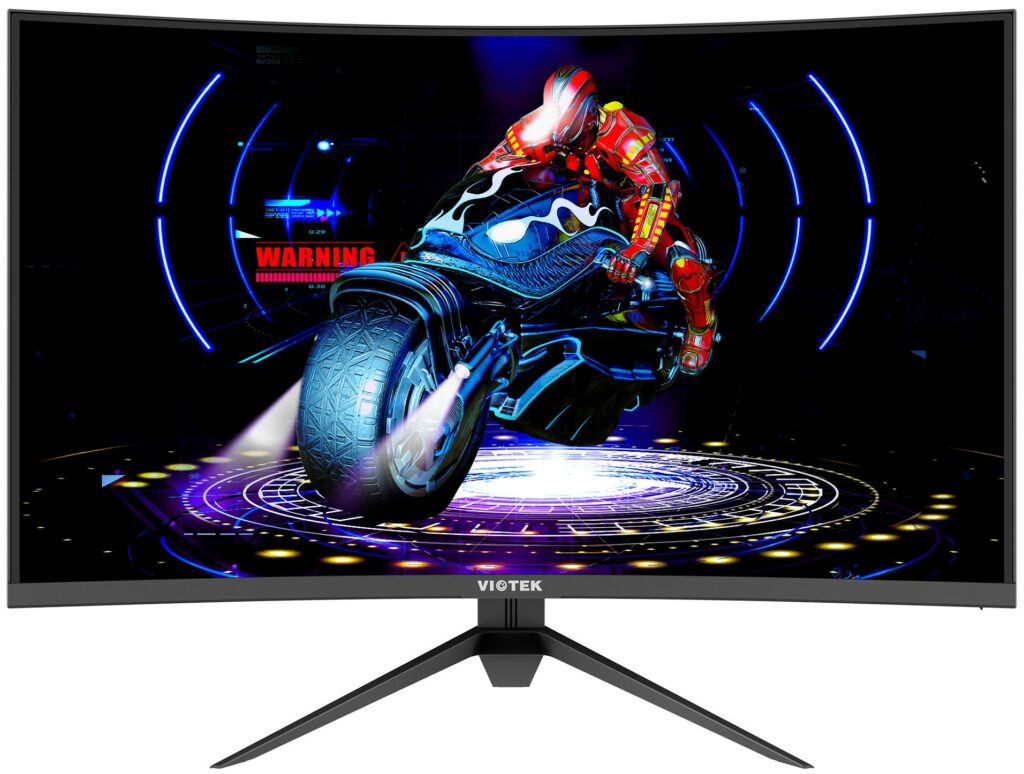 The Viotek GNV32DBE delivers plenty of screen real estate and colors in a very affordable and easy-to-own package. It is great for immersive gaming and it shows the vast improvements the brand has made over the course of a few years. Let's see how the Viotek GNV32DBE knows what kind of performance and value for $300.

Viotek GNV32DBE Specifications
Screen Size: 32 Inches
Resolution: 2560 x 1440 QHD
Aspect Ratio: 16:9
Panel Technology: Vertical Alignment (VA)
Refresh Rate: 165Hz
Response Time: 5ms
Contrast Ratio: 3000:1
Brightness: 250 cd/m2
Speakers: None
Stand: Height – No
Stand: Tilt – Yes
Stand: Swivel – No
Stand: Pivot – No
VESA Compatibility: Yes (100 x 100)
Connectivity DisplayPort 1.2 x 2, HDMI 2.0 x 1, 3.5mm Jack x 1
Dimensions (WxHxD):  28" x 20.5" x 10.5"
Weight: 13.2lbs

Design and Features
The Viotek GNV32DBE has a simplified design so it's easy to mistake it for an office or business monitor. It has a matte black finish so it doesn't stand out too much unlike the older models with flashy orange or red accents. The display isn't bezel-free, but the borders are thin enough to be unnoticeable while you are in the middle of a game.


It's a large display with a steep curve, so it will take up more space than a regular specimen would. You need over 10 inches of depth and 28 inches of width for the device when it's fully assembled. It can displace large peripherals like desktop speakers if you have any, but at least it is lightweight at 13.2 pounds.
Its build quality is decent since there were no cosmetic defects or imperfections on any of its parts. The plastic panels are noticeably thinner, but we're sure that they won't crack or deform when most force is applied. The included stand can hold up the screen and the angle you've set but the monitor can still wobble if you nudge it accidentally.
The Viotek GNV32DBE has an OSD joystick so accessing its features like its overlays should be convenient for the user. Older models had to make do with mushy buttons, so this is a welcome upgrade even if it's minor. The menu and its transitions can feel sluggish at times, but that's okay unless you are one of those guys who tweak often.
The stand included with this model only offers tilt so it can seem like it sits too low if your chair and desk are higher than the standard. It is very limiting, but curved monitors were meant to be centered perfectly to your position to maximize immersion. You can swap this part out with VESA mounts, but we'd add the extra to your budget so you can get a better-equipped model like the Gigabyte G32QC instead.
Another simplified aspect of the Viotek GNV32DBE is its connectivity layout. It only includes two DisplayPort 1.2 slots, an HDMI 2.0 port, and a 3.5mm jack for your headphones or speakers. It's missing a few essentials like USB ports, but that's forgivable since this is a budget model.
Built-in speakers were also omitted for this model, but we think they are the least important add-on for gaming monitors. Immersive screens like this are better served by gaming headsets which could provide the oomph and isolation that are necessary for games.
Display and Performance
The Viotek GNV32DBE boasts a 32-inch 1500r curved VA panel with a 2560 x 1440 resolution,  a 165Hz refresh rate, and a 5ms response time. The backlight has a 250 cd/m2 maximum while the contrast is listed at 3000:1 like most VA panels. This model doesn't advertise HDR functionality, but that's okay since it is not equipped to produce it effectively.
32-inch monitors aren't as crisp as the more common 27-inch variants, but you have to remember that the increased pixel count is still there. Games still look better compared to 1080p, but visibility and legibility will be arguably better with this variant. Its great for multitasking and productivity as well since you have plenty of room to work with.
The Viotek GNV32DBE renders more than 100% sRGB and 88% DCI-P3 so colors in games and movies look rich. Its default accuracy had a deltaE average of 2.97 so most users won't think that it's inaccurate or unbalanced. Gamers will be happy with its default profile, although some minor adjustments like tweaking the brightness level might be necessary.
Calibrating it reduced that dE average to 1.44 which is considerably better and more natural than the stock setting. The problem is that you will need a colorimeter to get more or less the same improvement. We think it's an unnecessary expenditure if you go with this monitor since it was meant purely for gaming rather than color-critical work.
The Viotek GNV32DBE's backlight barely reached its advertised output since 100% only provided 247 cd/m2. However, The contrast ratio hit a stunning 4458:1 at 60W% brightness so the screen's black level won't worsen when it is used in the dark. The monitor is capable of deep and rich blacks, although you might want to close the curtains for daytime use since its backlight can't fight off a ton of glare.
Panel uniformity for the sample had some minor issues at the top edge of the screen in the form of light leaks. These added clouding to dark or all-black images, but they are mostly unnoticeable when a white or full-color background is on display. Note that this can change with every monitor made due to tolerances so it's possible to get a better unit.
The biggest weakness of the Viotek GNV32DBE is its pixel response time which was a few notches slower than other 32-inch VA gaming monitors. Blurring and dark trails can happen in fast or contrasting transitions, so you might need a bit of overdrive to lessen them. This is a known limitation of curved VA panels so it's acceptable and expected from a budget display.
The Viotek GNV32DBE is compatible with both FreeSync and G-Sync so you don't have to worry about tearing and stuttering. Compatibility for both is essential now so you don't get stuck with one GPU brand when you upgrade. Input lag sits at 4ms at 165Hz so there is no need to worry about delays while gaming.
Thoughts on the Viotek GNV32DBE
The Viotek GNV32DBE punches above its price point when it comes to its overall imaging performance. It is capable of rich colors and contrast so games and movies will look great and convincing. It is not the most heavily equipped option out there, but most of its omissions are acceptable based on its MSRP.
Some of those limitations can be a deal-breaker for some users who want the best gaming monitor. Its lack of height adjustment can be an issue for tall users and its slightly slower pixel response time won't be taken well by E-Sports fans and players. However, all of that is forgivable based on the price and the benefits the monitor can offer, so it's still a good buy in our books.
Pros:
Affordable 1440p Gaming Monitor
Great Colors and Contrast
Attractive Design and RGB
FreeSync and G-Sync Compatible
Cons:
Limited Stand and Connectivity
Prone to Blurring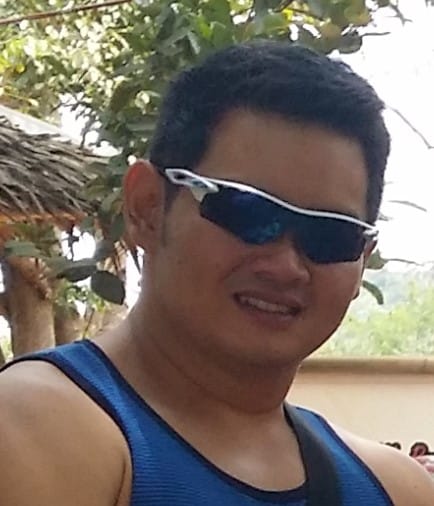 Paolo is a gaming veteran from the golden days of Doom and Warcraft. Since junior high, he has been building gaming systems for family, friends, and colleagues. High-performance monitors are one of his fixations; he believes that every citizen's right to enjoy one. He has gone through several pieces of hardware in pursuit of every bit of performance gain, much to the dismay of his wallet. He has also spent half a decade researching, reviewing, and writing about these products and now has over 1400 articles about the best gaming tech under his belt.