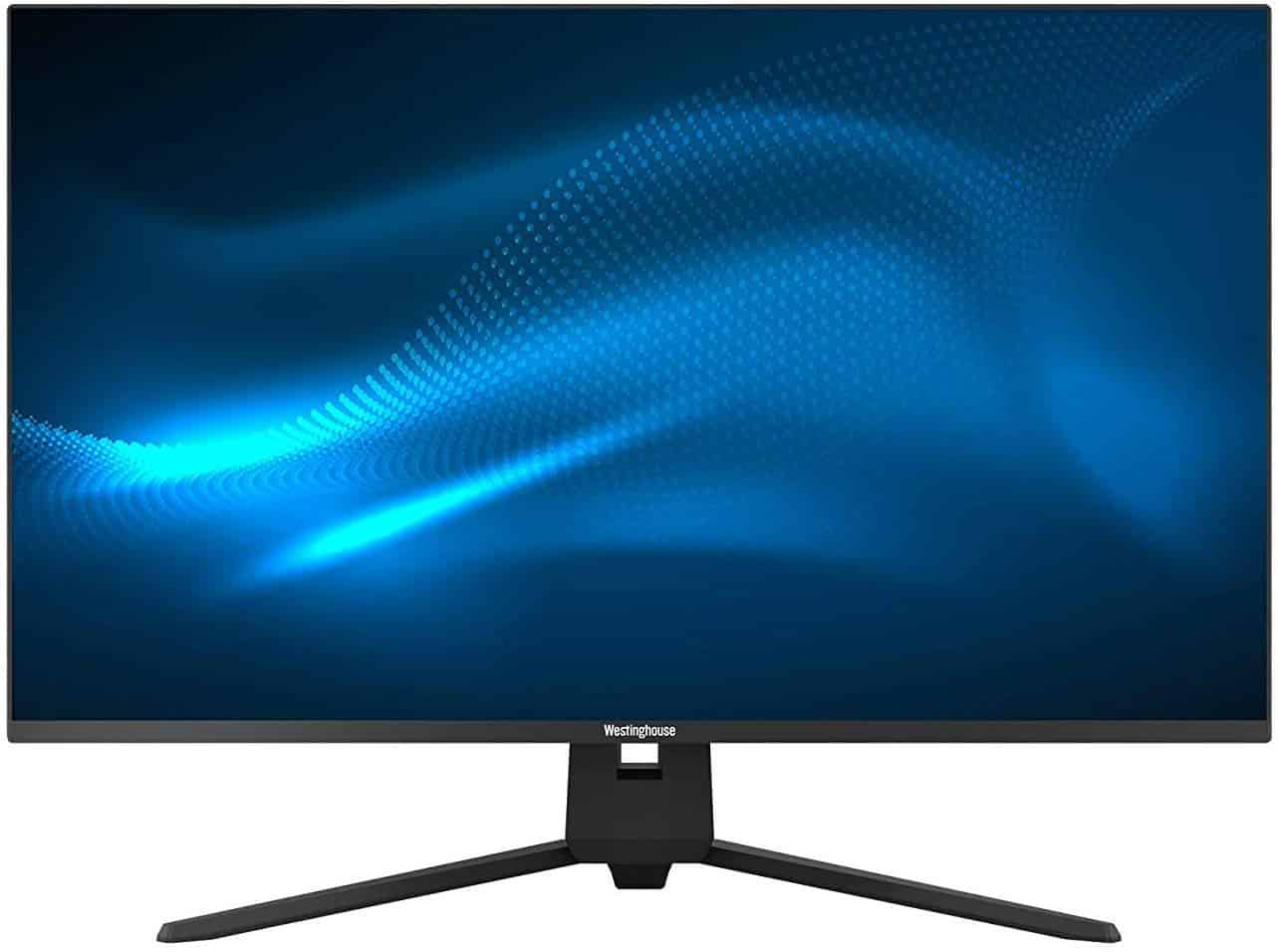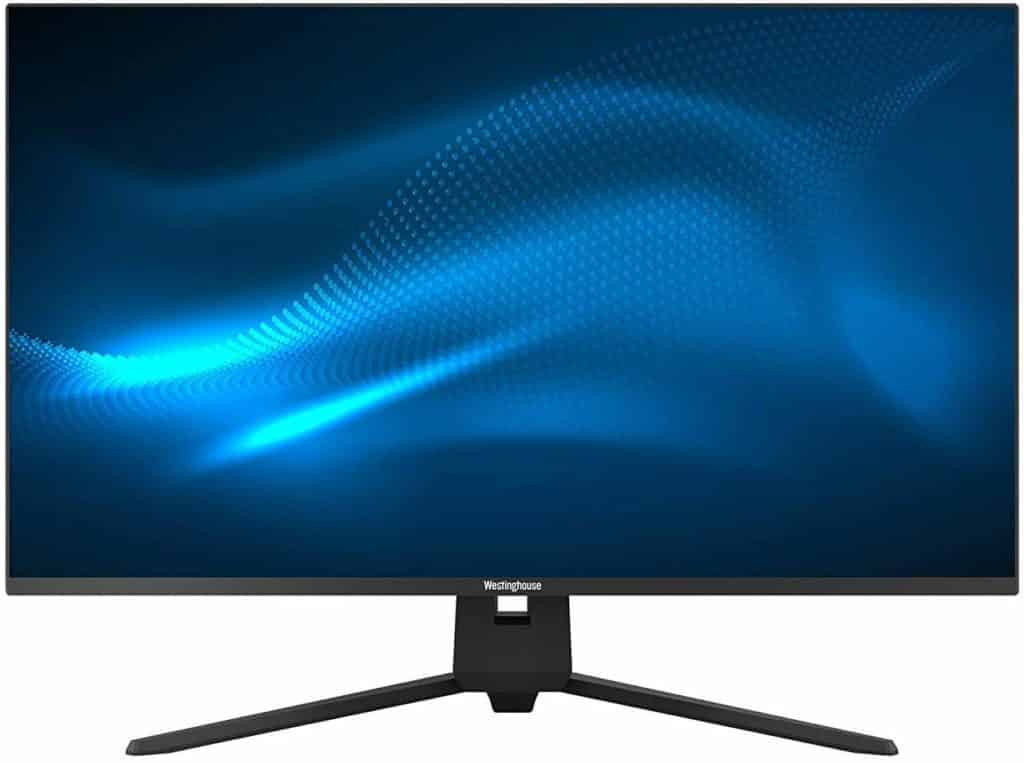 Pros:
Good Gamut Coverage
Excellent Price
Attractive Design
Lots of Connectivity Options
Cons:
Slow Pixel Response Time
Limited Calibration Features and Results
Prone to Blurring
Dim Backlight
The Westinghouse 32" Ultra HD aims for a slice of the 4K monitor pie with a wallet-friendly 4K VA screen that's ideal for everyday use. The device is meant as a daily driver in the $350 segment, but the category is slugfest now with the likes of Samsung and Philips vying for the top spot. Let's check out if the Westinghouse 32" Ultra HD has what it takes to compete with our favorite budget 4K displays.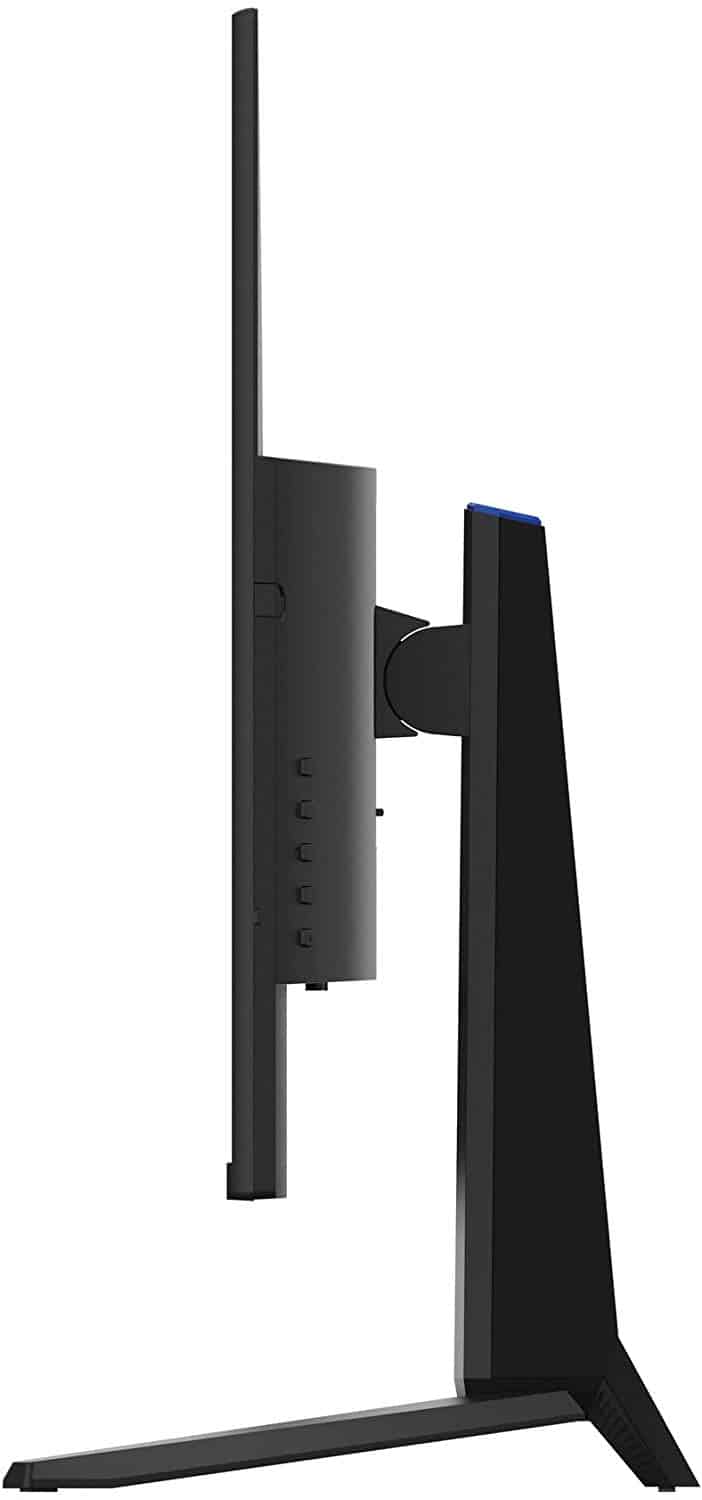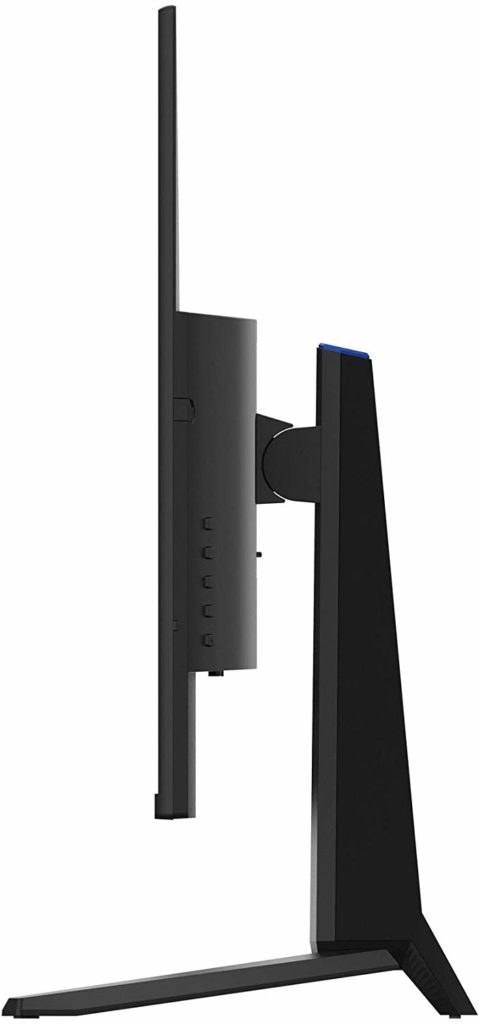 Westinghouse 32" Ultra HD Specifications
Screen Size: 32 Inches
Resolution: 3840 x 2160 4K
Aspect Ratio: 16:9
Panel Technology: Vertical Alignment (VA)
Refresh Rate: 60Hz
Response Time: 8 ms
Contrast Ratio: 2500:1
Brightness: 220 cd/m²
Built-in Speakers: No
Stand: Height – No
Stand: Tilt – Yes
Stand: Swivel – No
Stand: Pivot– No
VESA Compatibility: Yes (100 x 100)
Connectivity: DisplayPort 1.2 x 1, HDMI 2.0 x 2, USB 3.0 x 3, 5mm Audio Jack x 1
Dimensions: (W x H x D): 28.27" x 20.55" x 9.66"
Weight: 13.8 lbs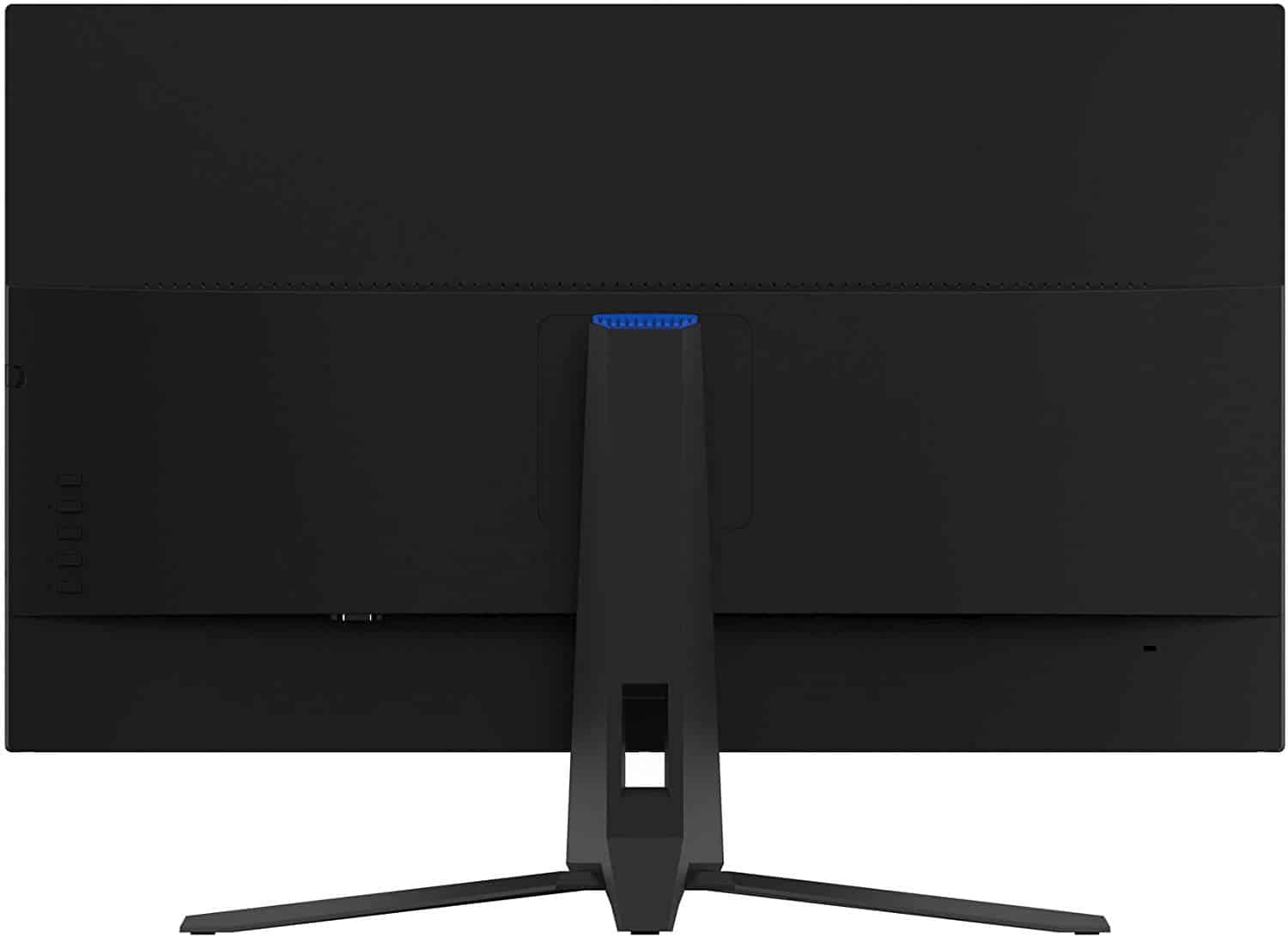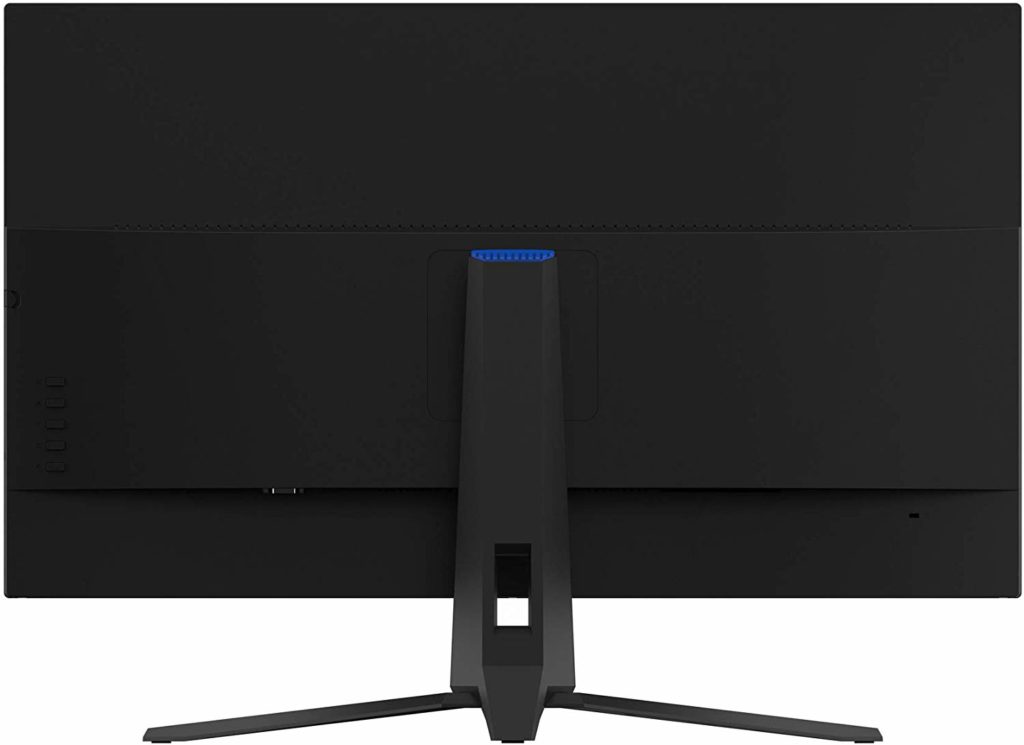 Design and Features
The Westinghouse 32" Ultra HD sports a modern design that's enticing even for users who give aesthetics a top priority. The chassis has a subdued matte black finish that won't attract dust or smudges easily, so the new look is very easy to maintain. The display isn't truly bezel-free, but the half-inch borders on the top and three sides almost disappear into the large front.
The chassis for the Westinghouse 32" Ultra HD also has sleek proportions, but its stand's design adds extra depth to the device once assembled. The display casing itself is very slim as well, and if it weren't for the bulge, many could mistake the monitor as an OLED variant. You do, however, need ten inches of depth for the rest due to the structural appearance of the pillar and its base.


Build quality for the Westinghouse 32" Ultra HD is decent, but it does feel too light for a 32-inch monitor. The plastics are sturdy enough to withstand sharp bumps, while the stand does a good job at keeping the display upright. There are no cosmetic defects on the monitor and it looks like a premium offering despite its budget-oriented nature.
It takes some practice to master the Westinghouse 32" Ultra HD's button layout which lets you access the OSD and switch it on or off. You need to press different buttons to open the menus, move forward or backward, and select a setting. OSD joysticks are better in every way, and we're glad other brands are already incorporating it into their budget to premium offerings.
The Westinghouse 32" Ultra HD's stand has a striking resemblance to Alienware's designs such as the one it used on the AW3481DW. We like that the geometry of the stand provides great stability, but its mechanism is limited to tilt. You can spend the extra on a VESA mount, but the added cost will put you in range of better options.
Connectivity, at least, won't be an issue for all types of users since there are plenty of useful ports on the Westinghouse 32" Ultra HD. The video inputs include two HDMI 2.0 slots and DisplayPort 1.2, along with three USB 3.0 receptacles for accessories. There is also a 3.5mm jack for headsets or speakers for audio passthrough.
Unfortunately, there are no speakers with the Westinghouse 32" Ultra HD which would have completed its character as a value-oriented option for entertainment. Built-ins aren't usually enticing due to their limited range and output power, but having a pair for watching movies or listening to music would have been great. But to be fair, we can't argue here since the price is already quite to low to ask for more features for a home and office display with a 4K panel.
Display and Performance
The Westinghouse 32" Ultra HD sports a 32-inch VA panel with a 3840 x 2160 resolution, 60Hz refresh rate, and an 8ms response time. The contrast is lower than the usual claim at 2500:1 like the Samsung U32R590, but the backlight's output is even lesser at 220 cd/m2. The response time and backlight are the most worrying, but they don't matter as much for the monitor's primary use in home and office environments compared to gaming or editing.
4K looks more relaxed in a 32-inch cabinet since the pixels aren't too tightly bunched together. However, you shouldn't worry about loss of detail and sharpness since the pixel count is still higher and less visible than a 1080p variant or even a large 4K TV. Text is much easier to read in this format, while games and movies look stunningly crisp and clear.
The Westinghouse 32" Ultra HD posts decent color accuracy, starting with 99% of the sRGB gamut which is all you will need for daily use. Default color accuracy could be better at DeltaE 2.9 which was mainly boosted by the skewing in the blue colors of the display. The screen has a cooler temperature than the usual, so some backgrounds or objects could look slightly bluish or purplish at a glance.
Contrast is also lower than most VA types at 1930:1, so even it black luminance is still higher, you still get satisfying dark images at around 60% brightness. Gamma doesn't track perfectly at 2.27, so some images may look dimmer than they actually are on other monitors with a perfect 2.2 setting. These results suggest that the Westinghouse 32" Ultra HD will work great when used at night, but will show the aforementioned weaknesses in brightly-lit environments.
Panel uniformity for the Westinghouse 32" Ultra HD is decent since there are no backlight leaks or instantly noticeable clouding on the display's sectors. There is some dips in contrast and vibrancy on the sides of the display, but it isn't noticeable unless you squint or focus on the spots or use a colorimeter to detect them. But do take note that this is one aspect that is difficult to describe or guarantee due to manufacturing tolerances that make each module unique from the other.
The Westinghouse 32" Ultra HD also doesn't go well in gaming when blurring and ghosting is concerned. The VA screen suffers from trails and smudges in both dark to light transitions and fast-paced motion, so it isn't ideal for competitive or action-packed titles. The monitor doesn't have any specialized overdrive or strobing features to alleviate this limitation, so we don't recommend this model for playing on both PC and consoles.
The Westinghouse 32" Ultra HD works with FreeSync, but G-Sync functionality isn't guaranteed since the monitor was not tested and certified. You can force it manually via the Nvidia Control Panel, but there are no guarantees that it will function without any issues. Input lag is slightly higher at 10ms, so there should be considerable delays while you play your favorite title.
Thoughts on the Westinghouse 32" Ultra HD
The Westinghouse 32" Ultra HD sports incredible value and design if you consider its looks and price per diagonal inch of screen real estate. 4K monitors are becoming cheaper, but the market still needs more affordable options that fall considerably lower than the $500 mark. The premise of being able to enjoy media in 4K is what's most exciting, but there some limitations that you have to consider before diving in.
The Westinghouse 32" Ultra HD does a decent job when it comes to color rendering, but its noticeably weak performance in brightness and pixel response time can be a deal-breaker. The monitor isn't fully equipped to give users more wiggle room to try and get a better picture, especially in trying to boost the screen's already slow transition times. It's a viable choice if you want a 4K display as a secondary or for basic home and office tasks, but specialized uses such as editing and gaming will be better on other models such as the Philips 328E1CA.
About the Author: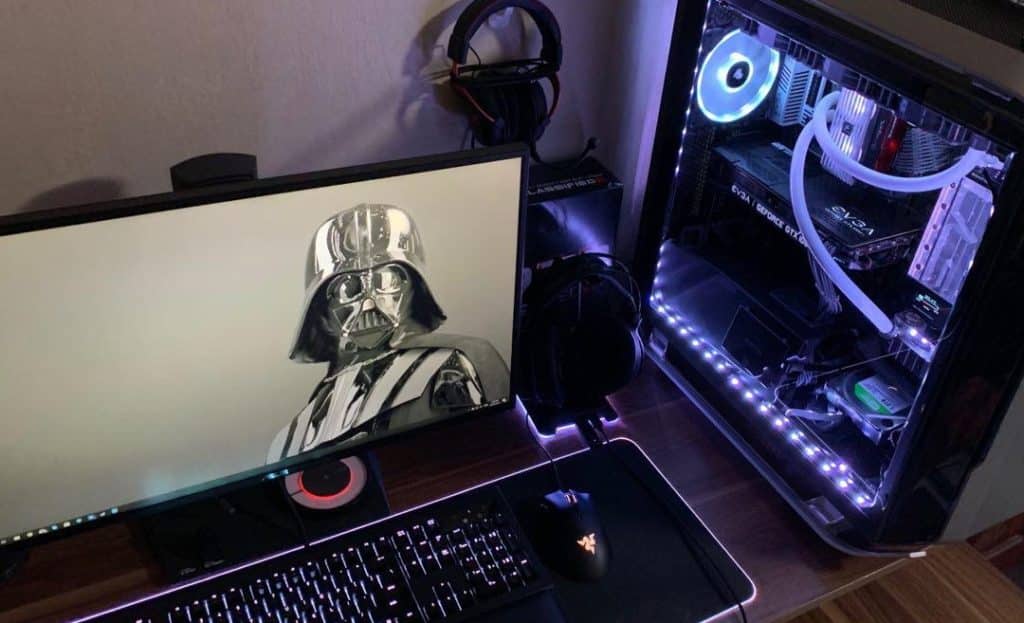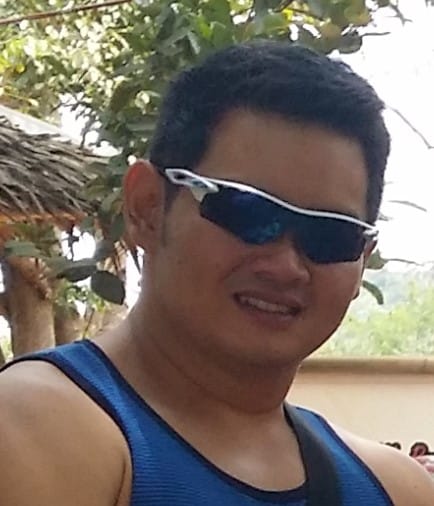 Paolo is a gaming veteran since the golden days of Doom and Warcraft and has been building gaming systems for family, friends, and colleagues since his junior high years. High-performance monitors are one of his fixations and he believes that it's every citizen's right to enjoy one. He has gone through several pieces of hardware in pursuit of every bit of performance gain, much to the dismay of his wallet. He now works with Monitornerds to scrutinize the latest gear to create reviews that accentuate the seldom explained aspects of a PC monitor.