Acer Predator XB270HU- 144hz, Gsync, IPS and 1440p monitor

| | |
| --- | --- |
| Our Rating:           | 7/10 |
| Size | 27″ |
| Adaptivesync | G-Sync |
| Refresh rate | 144 Hz |
| Response time | 4ms |
| Panel | IPS |
| Resolution | 1440p WQHD |
| Price | [maxbutton id="38″] |
| | |
| --- | --- |
| Pros | Cons |
| IPS panel ensures excellent color reproduction | Relatively expensive |
| Low input lag time | Relatively low response time |
| G-Sync applies to most nVidia GPU's | Cheap and wobbly stand and design |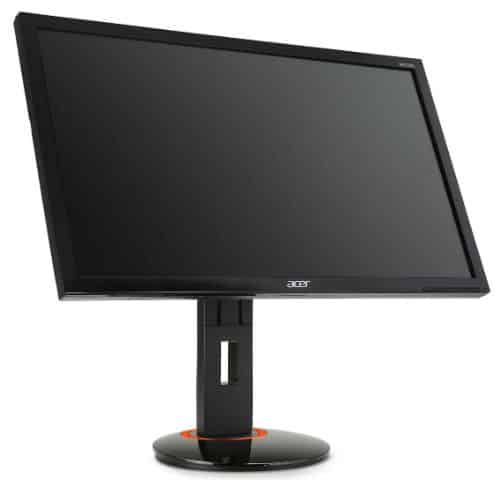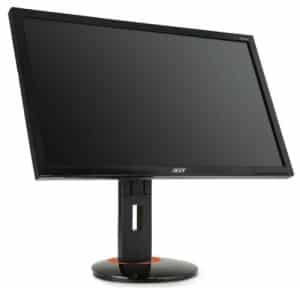 For gaming purposes, the Acer Predator XB270HU is everything you could wish for in a gaming monitor. The high refresh rate provides a smooth picture for moving objects and the G-Sync module eliminates any stuttering or screen tearing, thereby ensuring a great gaming experience. The particularly low input lag time is typical for IPS panels and this is no exception as the color reproduction and accuracy as well as viewing angles work very well. Batman, Crycis and Assassins Creed all performed super smooth and produced high image quality as well. Quite the all-round gaming monitor for the gamer who have a diverse taste in games, however it should be noticed that the relatively slow response time of 4ms can be outperformed by a TN panel based monitor, so if you only play E-sport games, we highly recommend that you put aside your desire for IPS panel advantages and settle for TN panel advantages. The stand and physical aspect lacks design and innovation and looks rather cheap with the glossy black finish and plastic look. We don't think it goes hand in hand with the price as the appearance look much like many older Acer monitor models. Probably the reason why Acer has introduced the Predator series where the design is really improved.
Full Review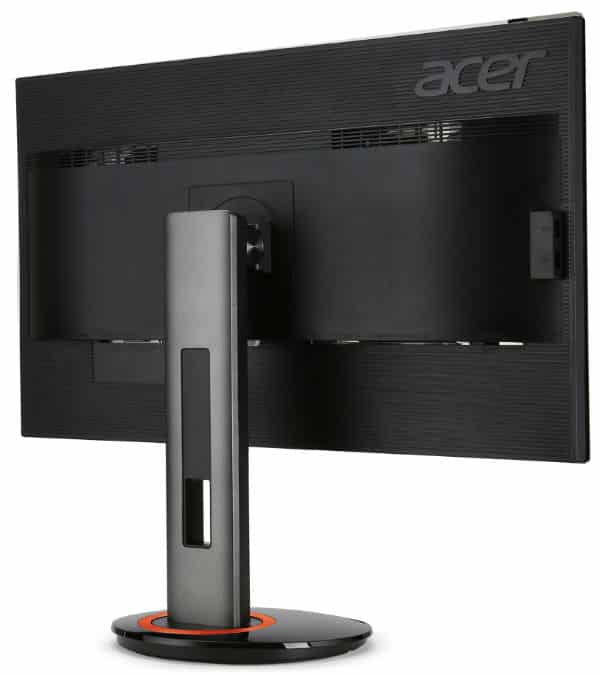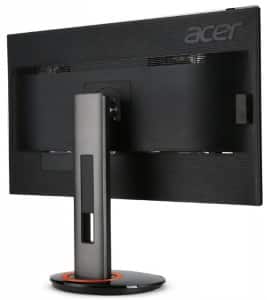 ASUS has the ROG Swift series, BenQ specifies within the gamer market and Acer has the Predator series which all specializes in the gaming monitor culture. They differentiate by their physical appeal and design which signifies a gaming monitor. The Acer Predator XB270HU is the exception though. Supposedly a Predator we are struck by its poor design, plastic look and feel and wobbly and unstable stand. However there are VESA mounting holes and is fully adjustable with height, swivel, tilt and pivot. It just doesn't look like the gaming monitor beast that the specs so clearly states and thus the appearance is a big disadvantage. Although the retailers will tell you it is based on an IPS panel it is actually an AHVA panel, which is LG's suggestion to an IPS panel. It comes with the superb color production and accuracy that defines the IPS panel as well as viewing angles. It unfortunately also comes with the typical IPS downsides as the response time is relatively low and other reviewers are not recommending it for solely online gaming such as E-gaming because of this fact. Although the ASUS MG279Q and the ASUS ROG Swift PG279Q both have the same slow response time of 4ms, there haven't been observed a noticeable difference between the 4ms response time and the 1ms response time that the TN panels usually provide.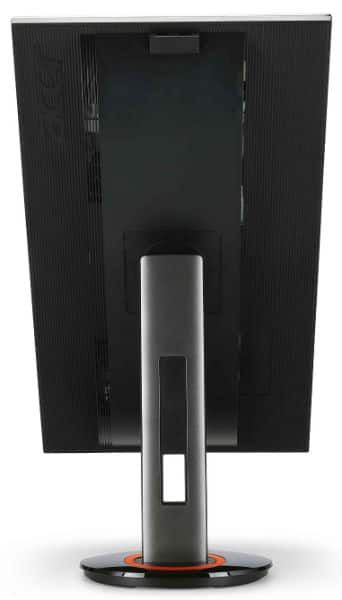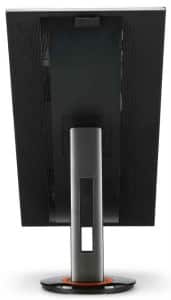 Now for the gaming, the Acer Predator XB270HU performs excellent when it comes to image quality thanks to the IPS panel. The color and viewing angels works well with games like Assassins Creed and The Elder Scroll where the colors are clear and accurate down to the blackest pixels. For heavy graphical games like Far Cry, where screen tearing can occur, the XB270HU has incorporated the G-Sync module, which eliminates all screen tearing and thereby indirectly lowers the already low input lag time of 3ms. During RPG types of games the response time
of 4ms is more than sufficient to prevent ghosting but during online gaming such as Battlefield 4 or Call of Duty the 144 Hz provides a smoothness previously only achieved by the fast responding TN panels. The refresh rate of the XB270HU enables an IPS panel to perform smoothly to fast moving objects, which are essential to for example racing and sports games but also online games where you tend to move the mouse fast in instances of a second. However, for high-end gamers, the 4ms response time could be noticeable, but for our online gaming tests we didn't notice anything in particular and actually enjoyed the color accuracy and viewing angles more as a winning tradeoff.
All specs:
| | |
| --- | --- |
| Refresh Rate | 144 Hz |
| Response Time | 4ms |
| Input Lag Time | 3ms |
| Size | 27" |
| Aspect Ratio | 16:9 |
| Static Contrast Ratio | 1000:1 |
| Dynamic Contrast Ratio | 100,000,000:1 |
| Resolution | 2560 x 1440 (WQHD) 1440p Monitor |
| Panel Type | IPS |
| Adaptive Sync | G-Sync |
| Brightness | 350cd/cm2 |
| Blue Light Reduction | Yes |
| Anti-Glare | Yes |
| Anti-Reflection | No |
| Backlight | W-LED |
| Speakers | No |
| Color | Glossy Black |
| Ports | 1x DisplayPort 1.2, 4x USB 3.0 |
| Viewing Angle | 178/178 Degrees |
| Adjustability | Height 150mm, pivot, swivel 60 degrees, tilt 5/35 degrees |
| Brand-Specific Features | ComfyView, Flicker-Less Technology |
| Additional Features |  NVIDIA Ultra Low Motion Blur Technology |

Check our list of other 4K gaming monitors.