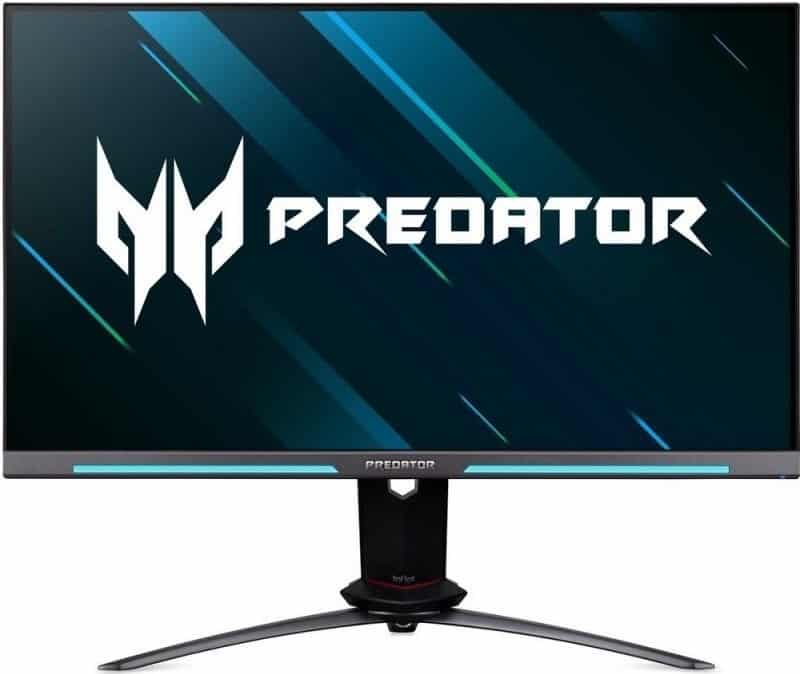 The Acer Predator XB273UGS is the spiritual successor to the XB271HU that offers a better design and improvements in its gaming performance. However, this model isn't exclusive to G-Sync like the latter, so it makes more sense to get it since it won't restrict your upgrade options. The Acer Predator XB273UGS is still quite expensive compared to options like the Asus VG27AQL1A, so let's check out if it has any advantages other than the Predator branding.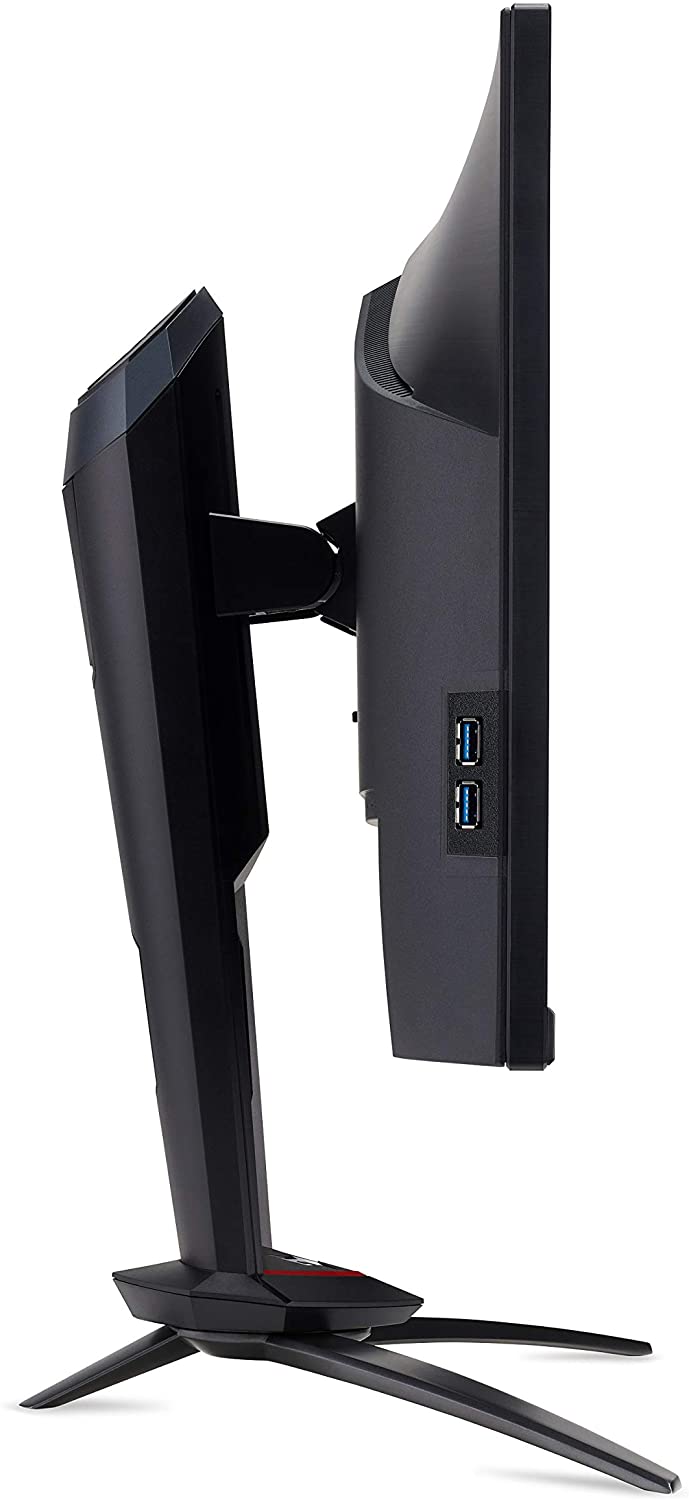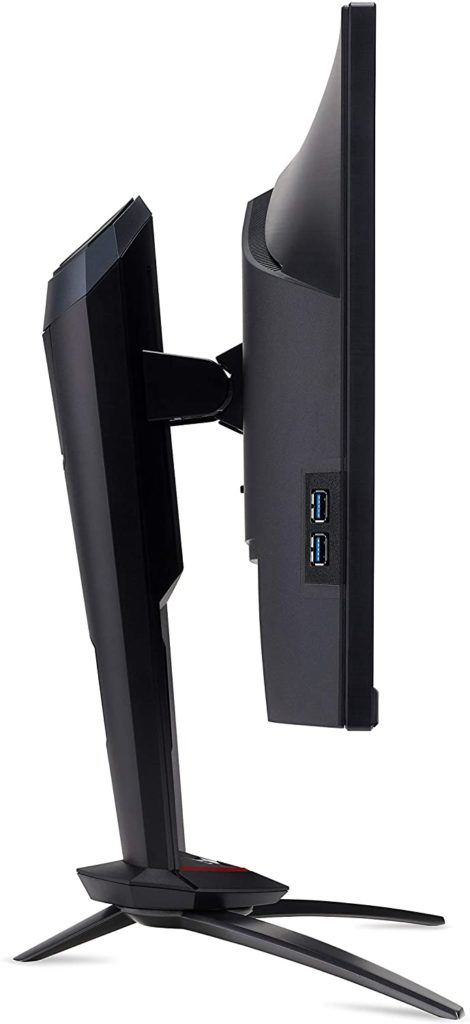 Acer Predator XB273UGS Specifications
Screen Size: 27 Inches
Resolution: 2560 x 1440 QHD
Aspect Ratio: 16:9
Panel Technology: In-Plane Switching (IPS)
Refresh Rate: 170Hz
Response Time: 1ms MPRT
Contrast Ratio: 1000:1 (Static)
Brightness: 400 cd/m²
Speakers: Yes (2 x 4 Watts)
Stand: Height -Yes
Stand: Tilt – Yes
Stand: Swivel – Yes
Stand: Pivot – No
VESA Compatibility: Yes (100 x 100)
Connectivity: HDMI 2.0 x 2, DisplayPort 1.2 x 1, USB 3.1 x 3, 3.5mm Jack x 1
Dimensions (W x H x D): 24.08" x 20.87" x 9.30"
Weight: 12.92 lbs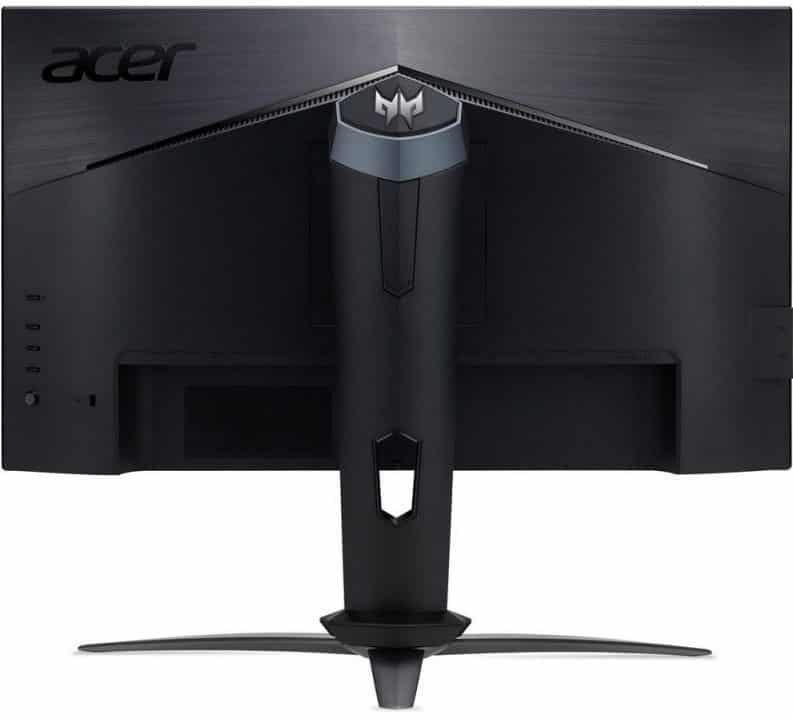 Design and Features
The Acer Predator XB273UGS uses the new themed design that models like the Acer XB273K are using instead of the old black and red which was too gaudy for some tastes. The monitor has a matte black finish that's accented with gunmetal in the right spots such as the bottom strip. The display is bezel-free on three sides, but inner borders are still visible if the monitor is in use.
The Acer Predator XB273UGS is also noticeably slimmer in some angles so it takes up less space than its predecessor. The Y-shaped base consumes a wide area, but the spaces in between the pegs are good spots for smaller peripherals like stream decks. However, it needs less depth from your desk compared to other monitors so it should be less troublesome to set up.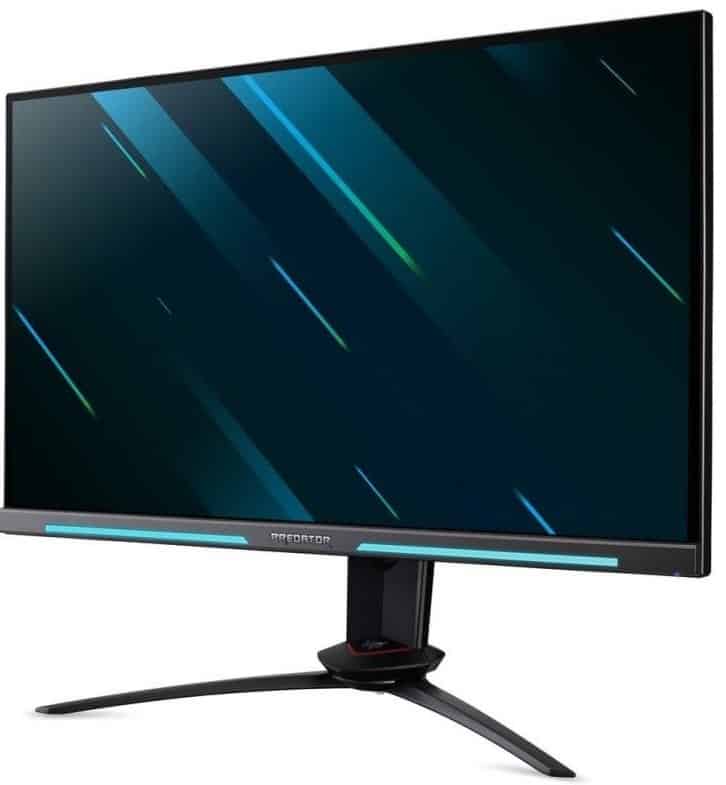 Build quality for the Acer Predator XB273UGS is fantastic since there are no cosmetic or physical defects once it's out of the box. The plastics used are thick and sturdy, while the metal parts add excellent stability that will last. There is no wobble from the stand, so the display will always stay steady even if you pound on your keyboard.
One distinct add-on on the Acer Predator XB273UGS is its RGB light bar at its bottom bezel for an added flair. It's great that it is not blindingly bright, but its still a distraction while gaming especially at night when the lights are off. However, it's an extra that many will like since it allows the monitor to fit into themed setups.
Manipulating the Acer Predator XB273UGS's OSD is easy thanks to its joystick that's complemented with shortcut keys. This model has a lot of extra features such as FPS counters and a low-latency mode, so being able to select and activate them in the middle of it all without any fuss is nice to have. Competitors like LG and Samsung are now offering software to do this, but a joystick is already enough in our book.
The stand designed for the Acer Predator XB273UGS is beautifully crafted and it captures the premium gaming essence of the Predator branding. It also offers tilt, swivel, and height adjustments, so getting a perfect view is readily doable without the need to modify it. You can opt for VESA mounts, but we think it's only necessary if you need to save space or if you have multiple displays.
The Acer Predator XB273UGS also has more connectivity options than the older XB271HU since it doesn't have the restrictions imposed by the G-Sync FPGA controller. The layout includes DisplayPort 1.2 and two HDMI 2.0 slots that can accommodate your PC and two gaming consoles. There is also a trio of USB 3.1 ports for accessories and a 3.5mm jack for audio output.
You will also find a pair of 4-watt speakers on the Acer Predator XB273UGS which is more powerful than the usual built-ins included with gaming models. The pair can get decently loud, but they don't have the necessary oomph gamers will want to hear. However, they are handy for other uses such as listening to background music or teleconferencing in work from home use.
Display and Performance
The Acer Predator XB273UGS sports a 27-inch IPS panel with a 2560 x 1440 resolution, 165Hz refresh rate, and a 1ms boosted response time. The backlight has a 400 cd/m2 output while the contrast ratio is still limited to 1000:1 like most IPS panels. This model is capable of DisplayHDR 400 performance, but we know that the improvements are limited and difficult to quantify.
27-inch QHD screens are considered the sweet spot for sharpness and visibility, along with a more reasonable GPU requirement compared to 4K. The Acer Predator XB273UGS's IPS display looks crisp and detailed, but you don't have to struggle with walls of text when scaling isn't used. However, this model has an extra grainy AG coating which can get in the way of the latter since the texture is quite noticeable.
The Acer Predator XB273UGS is capable of excellent color quality starting with more than 100% sRGB and around 94% DCI-P3 coverage. The default accuracy has a deltaE average of 2.05 which is more than reasonable for a gaming monitor. The color temperature is slightly off from the 6500K point, but it's not noticeable and significant enough to add a tint to white backgrounds.
You can calibrate the Acer Predator XB273UGS with a colorimeter to get a professional-level deltaE average of only 0.67 which makes it ideal for color-critical work. However, we don't think buying a colorimeter is worth it unless you are also planning on using the monitor for professional applications. Most will be able to get away with minor tweaks but do take note that results will vary since panels aren't always identical.
The Acer Predator XB273UGS's backlight gets searingly bright at 412 cd/m2 when it is at 100%, but it isn't enough to produce compelling HDR imagery. The 1121:1 contrast ratio at 50% brightness is decent for an IPS monitor, but it also doesn't boost the screen's HDR performance and lower its black luminance considerably. The screen can still make black or dark scenes look grayish, especially when it's used in a dark room.
Panel uniformity for the Acer Predator XB273UGS sample could be better since there are some leaks at the top and bottom edges of the screen. Clouding becomes visible in dark scenes, but colored images aren't affected by the loss of contrast and the resulting deviations in temperature. Take note that this varies widely between every unit made, so there are better samples out in the market.
The Acer Predator XB273UGS's responsiveness is great for an IPS panel which isn't as good as TN for motion handling. Some blurs and ghosting become noticeable in contrasting transitions, particularly in scenes where there are fast movements. The monitor's overdrive can help reduce the persistence, but we don't recommend its Extreme setting since it adds overshoot that is even worse.
The Acer Predator XB273UGS is compatible with both FreeSync and G-Sync, unlike its predecessor which was restricted to Nvidia GPUs. This means you don't have to buy a new monitor to enjoy VRR if you change GPU brands during an upgrade. Input lag sits at 4ms at 165Hz, so there are no delays between the buttons and the display while gaming.
Thoughts on the Acer Predator XB273UGS
The Acer Predator XB273UGS is an attractive option if you want to upgrade to a high-refresh 1440p screen. The IPS panel is capable of fantastic image quality, but its HDR 400 performance is, as expected, limited when it comes to dynamic range and contrast. We like the product's design and how refined it is, but the RGB light's placement can be distracting while gaming at night.
The only issue we see with the Acer Predator XB273UGS is its pricing which is higher than its competitors at the time of this review. The equally impressive Asus VG27AQL1A is slightly cheaper, so buyers will naturally go with the option where they can save a few bucks more. However, if the price is right, you can't go wrong with this option, especially since it looks better in some ways than the latter.
Pros:
Attractive Design with RGB
Wide Gamut Coverage
Great Factory Calibration
FreeSync/G-Sync Compatible
Fast and Responsive
Cons:
Higher Price Tag than Competitors
Limited Availability (At Time of Review)
-About the Author: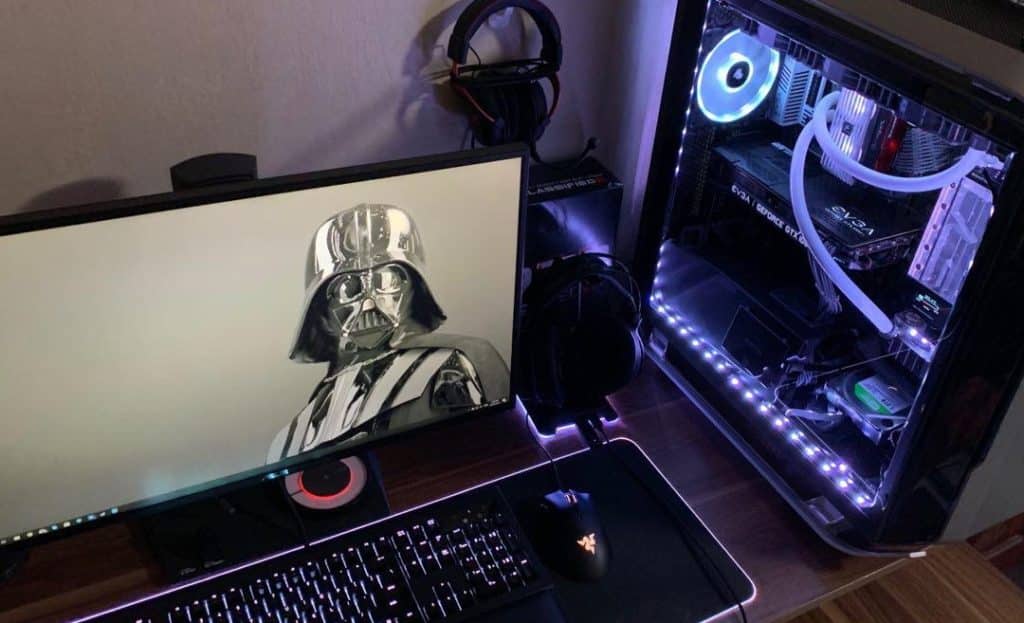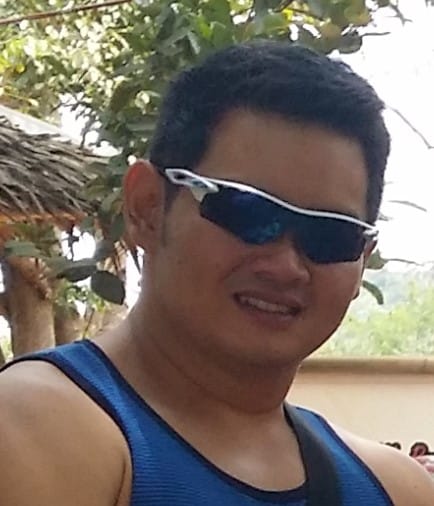 Paolo is a gaming veteran since the golden days of Doom and Warcraft and has been building gaming systems for family, friends, and colleagues since his junior high years. High-performance monitors are one of his fixations and he believes that it's every citizen's right to enjoy one. He has gone through several pieces of hardware in pursuit of every bit of performance gain, much to the dismay of his wallet. He now works with Monitornerds to scrutinize the latest gear to create reviews that accentuate the seldom explained aspects of a PC monitor.