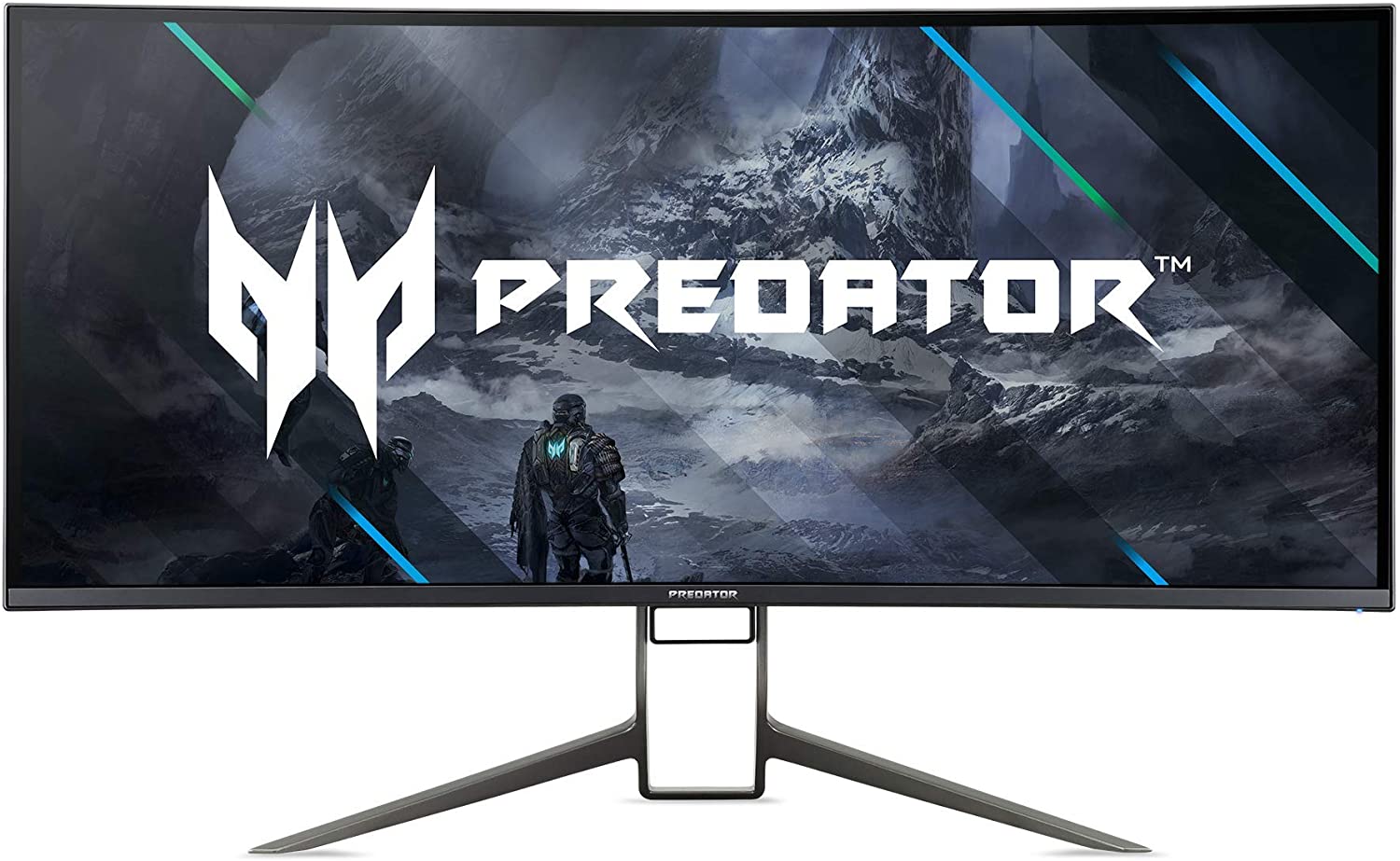 The Acer X38 offers an awe-inspiring 38-inch ultrawide QHD+ screen designed for smooth and intense immersion. Monitors of this size were usually dedicated to productivity, but these high-refresh models are emerging as a more engrossing alternative to models limited to the 16:9 aspect ratio. The Acer X38 only has a few yet very compelling competitors, so let's check out if it comes out on top.

Acer X38 Specifications
Screen Size: 38 Inches
Resolution: 3840 x 1600 WQHD+
Aspect Ratio: 21:9
Panel Technology: In-Plane Switching (IPS)
Refresh Rate: 175Hz
Response Time: 1ms
Contrast Ratio: 1000:1 (Static)
Brightness: 450 cd/m²
Built-in Speakers: Yes (2 x 7 Watts)
Stand: Height – Yes
Stand: Tilt – Yes
Stand: Swivel – Yes
Stand: Pivot – No
VESA Compatibility: Yes (100 x 100)
Connectivity: DisplayPort 1.4 x 1, HDMI 2.0 x 1, USB 3.0 x 5, USB 3.2 x 4, 3.5mm Audio Jack x 1
Dimensions (WxHxD): 35.31″ x 18.18″ x 11.41"
Weight: 20.9 lbs

Design and Features
The Acer X38 is a Predator monitor, so it sports the same premium aesthetic you will see on monitors like the top-end Predator X35. The monitor mixes matte black with some gunmetal, but it doesn't come with RGB lighting like the other models. The display is bezel-free on three sides, so the screen appears bigger than it already is even if inner borders are still present.

The Acer X38 is a massive monitor, so make sure you have enough space for it on your desk. The distinct tri-pronged stand is floating, so you can still place small peripherals in between even if it requires a large area. It's not lightweight at almost 21 pounds, but it has a carry handle which is a tremendous help if you need to move it around.
Build quality of the Acer X38 is excellent since the design and materials used are of high quality. There are no cosmetic defects on the monitor while the plastic panel feels thick and sturdy. The metal stand provides superb stability and durability so you won't get disturbed by a shaking screen during intense battles.
The Acer X38, as mentioned, does not have RGB lighting like the other RGB monitors in the same premium category. They don't affect the monitor's performance, but some might be expecting such extras to be included in the price. We don't think that lighting add-ons make the monitor, but at this price range, we'd take all that we could get.
The control layout for the Acer X38 includes an OSD joystick, hotkeys, and a power toggle so you can easily manipulate it. They come in handy for an Acer monitor since the brand usually has plenty of OSD features to explore and tweak. It doesn't have a software-based implementation yet like LG's offerings, but it's easy enough to use.
The stand included with the Acer X38 offers tilt, swivel, and height adjustments so you can always get a comfortable view. It's also one of the nicest looking in the market, but it does take up a large area on your desk. You can swap it out with a VESA mount, but there is little reason to spend the extra except if you are building a multi-monitor array or if space is very limited.
The Acer X38 has a decent amount of connectivity options to suit your needs, although it could use more than just a single slot each for DisplayPort 1.4 and HDMI 2.0. it has a total of five USB 3.0 connectors, two of which are in a hub on the side for easy access. There is also a 3.5mm jack for headphones, but those don't get used that often.
You also get a pair of 7-watt speakers with the Acer X38 which are considerably better than most built-ins in the market. They can get quite loud with minimal distortion and great mids, but they lack the clarity of a dedicated set and the oomph of a subwoofer. However, we're happy to have a pair this good for secondary use in times where a headset gets too hot and you just want to sit back and relax.
Display and Performance
The Acer X38 sports a 37.5-inch IPS panel with a 3840 x 1600 resolution, a 175Hz max refresh rate, and a 1ms boosted response time. The backlight is rated at 450 cd/m, while the contrast ratio is limited to 1000:1. This model only lists HDR 400 support even if Acer specified a high brightness ceiling, although it does have a variable backlight feature to help deepen blacks and extend the screen's range.
3840 x 1600 gives you plenty of screen real estate for productivity and a more engrossing FOV in games. It's not too sharp to make you use scaling for reading text and browsing, but you will need a meaty GPU if you want to reach its maximum refresh rate.  The 2300mm curved radius feels just right and it doesn't distort the image to the point of making paragraphs and CAD drawings uncomfortable to look at.
The Acer X38 is capable of 100% sRGB and around 93% DCI-P3 which is excellent for games and daily use. What's even better is its default accuracy which only has a deltaE average of 1.09, so users won't have to manually calibrate it. This value, of course, varies between units, so you might get slightly different results while doing your own calibration.
You can further improve the Acer X38's accuracy with the help of a colorimeter if you have access to one. The test revealed a considerably lower 0.59 dE average which makes the monitor suitable for editing purposes. You won't need to do this for gaming, but those who use photoshop or anything similar for a livelihood should calibrate it to squeeze out every ounce of performance the IPS panel can provide.
The Acer X38's backlight reached 460 cd/m2 in SDR and around 471 cd/m2 in HDR, while its contrast ratio is limited to 990:1. That's low for an HDR monitor, but thankfully, its unique variable backlight lessened its ill effects. The screen's black luminance looks grayish when used at night, but that changes when HDR is active.
Panel uniformity for the Acer X38 is great, but it isn't perfect which is understandable for a curved IPS panel. There are some minor light leaks near the corner of the screen, but they aren't noticeable while playing games. Take note that this aspect varies between every unit, so there are better and worse specimens out there.
Pixel response time for the Acer X38 is great and consistent with most of the fast-IPS monitors we've reviewed in recent months. The screen only shows minimal persistence, and it's nothing the overdrive can't fix. However, we don't recommend using the highest setting since it adds noticeable overshoot.
The Acer X38 is a G-Sync gaming monitor with the newer version of the specific control module. What's great about it is it also works with FreeSync even if it isn't certified by AMD to be fully compatible. Input lag is limited to 4ms at 175Hz, so there is no need to worry about delays while gaming.
Thoughts on the Acer X38
The Acer X38 is an impressive monitor with a large and immersive screen that's capable of gorgeous eye candy. It's tuned from the factory, so you only need to do minor adjustments in the OSD to get a balanced and comfortable view. Its gaming performance and design are top-notch so we're sure that you will enjoy using it whether if it's for entertainment or productivity.
However, what brings the rating down for the Acer X38 is its MSRP of around $1699 which we know will scare off a lot of potential buyers. We wouldn't think that it's too much if this model was released two years ago compared to now where you can get sub-$500 ultrawides. It's a fantastic buy, but it's not the most practical option out there.
Pros:
Large, Immersive Screen
175Hz with Excellent Pixel Response Time
Great Default Accuracy
FreeSync/G-Sync Compatible
Attractive Design
Cons:
Expensive
Limited Video Inputs
Mediocre SDR Contrast
About the Author: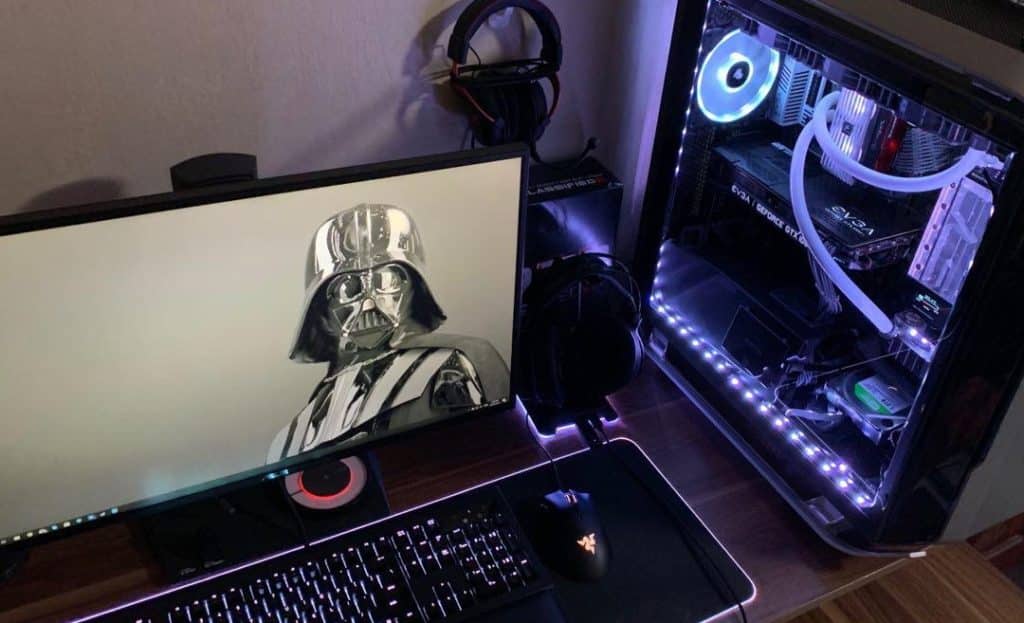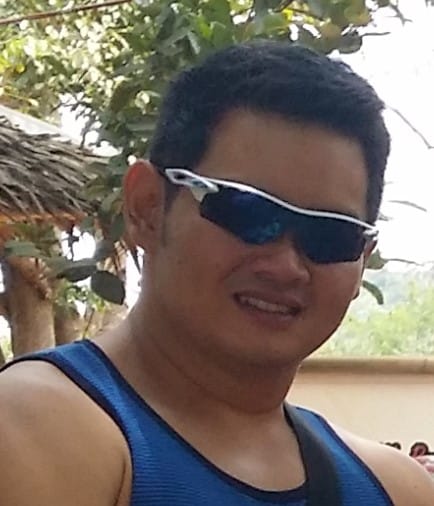 Paolo is a gaming veteran since the golden days of Doom and Warcraft and has been building gaming systems for family, friends, and colleagues since junior high. High-performance monitors are one of his fixations and he believes that it's every citizen's right to enjoy one. He has gone through several pieces of hardware in pursuit of every bit of performance gain, much to the dismay of his wallet. He now works with Monitornerds to scrutinize the latest gear to create reviews that accentuate the seldom explained aspects of a PC monitor.