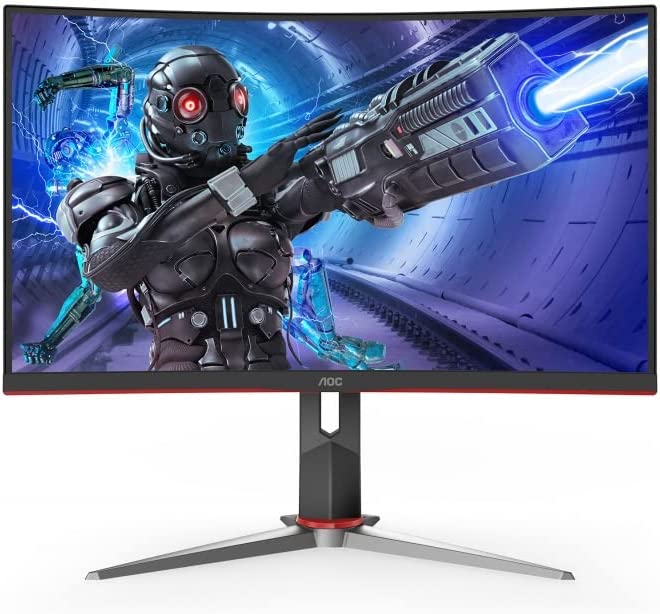 The AOC C27G2 offers a high-contrast VA panel with a smooth curve instead of the flat IPS panel in the equally affordable 27G2. It's the better choice if you want deep blacks and an immersive screen surface, but VA technology has its flaws or limitations. Let's check the AOC C27G2 to know how it compares to its sibling and against a market where products are evolving non-stop.

AOC C27G2 Specifications
Screen Size: 27 Inches
Resolution:1920 x 1080 FHD
Aspect Ratio: 16:9
Panel Technology: Vertical Alignment (VA)
Refresh Rate: 165Hz
Response Time: 1ms MPRT
Contrast Ratio: 3000:1 (Static)
Brightness: 250 cd/m²
Speakers: No
Stand: Height – Yes
Stand: Tilt – Yes
Stand: Swivel – Yes
Stand: Pivot – No
VESA Compatibility: Yes (100 x 100)
Connectivity: DisplayPort 1.2 x 1, HDMI 1.4 x 2, D-Sub x 1, 3.5mm Jack x 1
Dimensions (W x H x D): 21.11" x 15.69" x 8.95"
Weight: 11.9 lbs

Design and Features
The AOC C27G2 sports the same aesthetic as the other G2 monitors since it belongs in that series, but it is getting old. The monitor has a matte black aesthetic with red streaks, so some gamers might not like it if it doesn't fit in with their theme. The display isn't completely bezel-free, but the borders are thin enough to become unnoticeable.
It's not gigantic by today's standards, so most won't have trouble with placement if they have standard-sized desks. It needs almost nine inches of depth when fully assembled, but it is not wide enough to displace or cover speakers. It's also very light at 11.9 pounds so it is easy to bring it to a LAN party or a competition.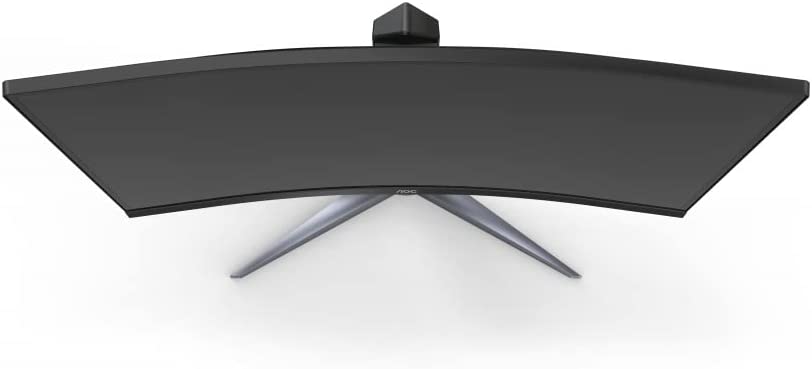 One of our favorite characteristics of AOC's value-oriented line is its great build qualities. The monitors are cheaper than most of its competitors, but they don't like they are gutted to help make a profit. The plastic panels are nice and sturdy and the included stand is stable and reliable enough to prevent wobbling and sagging.
The AOC C27G2 uses buttons for the OSD instead of a joystick, so it can be a bit challenging until you've mastered their functions. The keys are located at the bottom bezel so they are easy to access, but it takes several presses to get to a submenu. Joysticks are preferable nowadays, but we can always forgive this part if the monitor is priced nicely.
The stand included with the package, offers tilt, swivel, and height adjustments so there is very little to complain about. That's something you don't see on most budget monitors and it's one of the reasons why AOC's G2 lineup is so competitive. You can also use VESA mounts, but it is unnecessary in most situations so you are better off saving your cash for another upgrade.
One aspect that took a hit to help lower the price is the C27G2's connectivity layout. You only get a basic set that includes DisplayPort 1.2, two HDMI 1.4 slots, and a D-Sub connector for older devices. There is also a 3.5mm jack, but there are no USB ports unless you go with the C27G2U variants from other regions.
You also don't get speakers with this monitor, but that's okay since no one wants to use a 2-watt pair for modern games. You are better off with a gaming headset, especially if you play games where focus is a key ingredient.
Display and Performance
The AOC C27G2 sports a 27-inch curved VA panel with a 1920 x 1080 resolution, a 165Hz refresh rate, and a quoted 1ms MPRT response time. The backlight has a 250 cd/m2 output while the contrast ratio is listed at 3000:1 like most VA panels. This model doesn't carry special features like HDR certification, but that's okay since it's a budget model.
27-inch monitors are not popular with purists since the pixel density is lower so images tend to be fuzzy or blurred. However, it has its merits in any type of use since visibility and legibility will be easier on your eyes. You'll have a better chance to see that opponent who is peek-sniping you with this monitor, but the downside is that it won't be sharp.
The AOC C27G2 renders more than 100% sRGB and around 88% DCI-P3 so games and movies will look vibrant and fully saturated. It's not as accurate out of the box as its IPS counterpart, but that 2.57 deltaE average is forgivable at this price range. Most users will not feel the need to fine-tune this monitor right away.
Calibrating it with a colorimeter improved the dE average to 1.13, meaning the monitor can be used for something like content creation. However, the colorimeter won't be cheap, so we can only recommend doing this if you can borrow it from a friend. It's a decent pick if you want to use it for work, but we recommend going with a better-tuned professional monitor for that purpose.
Its backlight reached a peak of 261 cd/m2 in SDR, so it might struggle in well-lit rooms like those with plenty of windows. The panel's contrast ratio reached 2904:1 at 80% brightness so the screen is capable of deep blacks and convincing night scenes. The IPS-based models only reached a third of that, so this is a huge advantage if you want better immersion.
Panel uniformity for the AOC C27G2 sample had some issues at the top edges of the screen. Curved monitors like this are prone to light leaks which appear as clouding in dark or all-black scenes. Note that this can change with every monitor made since there are tolerances in play, so it is possible to get a unit without these flaws.
The biggest weakness of the AOC C27G2 is its slower pixel response time which results in blurring. Fast-paced or contrasting transitions will reveal this limitation the most, so you need to use overdrive to mitigate it. We recommend trying out the maximum level first, but you need to turn it down a notch if you notice some overshoot.
The AOC C27G2 is compatible with both FreeSync and G-Sync so you don't lose VRR functionality in demanding games. AMD and Nvidia have great 1080p cards at lower price brackets, so it's good to have a display that won't limit you to either company. Input lag sits at 4ms at 165Hz so the user won't feel delays or sluggish interactions between the mouse or keyboard and the screen.
Thoughts on the AOC C27G2
The AOC C27G2 is one of the better performers in its price bracket, so you won't regret buying one for your budget to midrange setup. Its VA panel offers rich colors and contrast, and it also includes some creature comforts that you won't regularly find in its price group. Its cheap but its built like a tank so it will last quite a while if you treat it right.
However, there are some limitations that you will have to live with if you pick the AOC C27G2. For example, its lack of other connectivity options can be a deal breaker if you have a complex work and gaming setup. However, it is easy to forgive these omissions because of the price, especially if you catch it at a discount.
Pros:
Rich Colors and Contrast
Great Price
Adjustable Stand Included
FreeSync and G-Sync Compatible
Cons:
Prone to Blurring
Buttons for the OSD
Limited Connectivity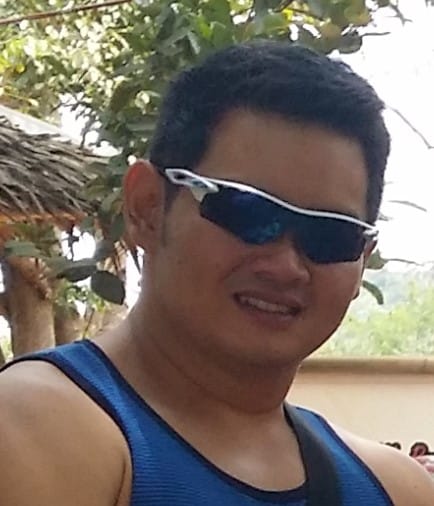 Paolo is a gaming veteran from the golden days of Doom and Warcraft. Since junior high, he has been building gaming systems for family, friends, and colleagues. High-performance monitors are one of his fixations; he believes that every citizen's right to enjoy one. He has gone through several pieces of hardware in pursuit of every bit of performance gain, much to the dismay of his wallet. He has also spent half a decade researching, reviewing, and writing about these products and now has over 1400 articles about the best gaming tech under his belt.