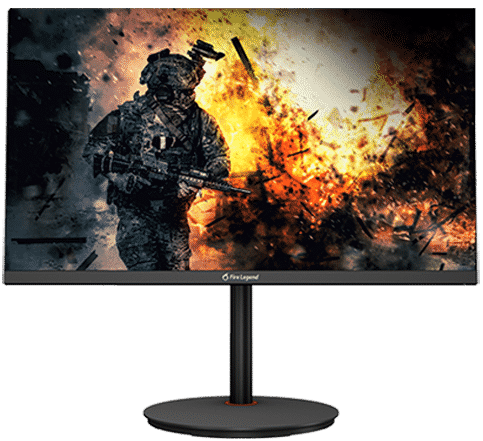 The Aopen 25XV2Q F is an affordable display solution for competitive gaming that will not hurt your wallet as much as the Acer X25. This model has a higher refresh rate than the latter, but Acer also has a comparable model with the same 390Hz output. Let's check out if the Aopen 25XV2Q F's potential makes it the best choice for E-Sports gaming versus the more expensive 360Hz premium models.

Aopen 25XV2Q F Specifications
Screen Size: 25 Inches
Resolution: 1920 x 1080 Full HD
Aspect Ratio: 16:9
Panel Technology: In-Plane Switching (IPS)
Refresh Rate: 360Hz (390Hz OC)
Response Time: 0.5 ms
Contrast Ratio: 1000:1 (Static)
Brightness: 400 cd/m2
Built-in Speakers: Yes (2 x 2 Watts)
Stand: Height – Yes
Stand: Tilt – Yes
Stand: Swivel – Yes
Stand: Pivot – Yes
VESA Compatibility: Yes (100 x 100)
Connectivity: DisplayPort 1.4 x 1, HDMI 2.0 x 2, 3.5mm Jack x 1
Dimensions with Stand (WxHxD): 21.97" x 15.08" x 9.22"
Weight: 11.90 lbs

Design and Features
The Aopen 25XV2Q F goes with a minimalist design which makes it easy to mistake it for an office monitor, although it also looks like an Acer Nitro monitor. It has a matte black chassis that is easy to maintain, plus it won't clash with most themed builds. The display is bezel-free on three sides, but panel borders are still visible while it's in use.
It's no bigger than your monitor at school or work so the Aopen 25XV2Q F should fit right in with your setup. The circular base eats up more depth than what's needed, but at least it is flat so you can use it as a small platform for smaller peripherals. It's quite light at less than twelve pounds so setup will be easy and it's portable enough for LAN gatherings.
Build quality for the Aopen 25XV2Q F is excellent considering how cheap it is versus the other 360Hz monitors in the market. The plastics used are reliable and without visual flaws, and we didn't notice any flexing on any of the panels. The included stand also works quite well since it's firm and it doesn't allow the screen to wobble while it's in use.
The Aopen 25XV2Q F has a joystick that's accompanied by four hotkeys on its back for easy access to its OSD. It doesn't take a lot to tinker with the monitor, so those who want to maximize the screen's image quality will like it better than simple OSD buttons. You have to reach for them since they are at the back, but they are close to the corner of the cabinet so it is easy to feel around for them.
The included stand with the Aopen 25XV2Q F offers tilt, swivel, pivot, and height adjustments for your comfort and convenience. It's easy to get a comfortable angle with the stock setup, so buying a VESA mount for this model is unnecessary. We can only recommend spending the extra if you have limited space or if your setup has multiple displays.
One of the aspects that took a hit on the Aopen 25XV2Q F to lower its price is its connectivity layout. You only get a DisplayPort 1.4 slot, two HDMI 2.0 ports, and a 3.5mm jack for your headphones or speakers. Take note that the 360Hz and 390Hz refresh rate will only work the DP slot while the HDMI 2.0 slots can only offer 240Hz.
The Aopen 25XV2Q F even manages to include speakers, but they are limited to 2 watts of power each. They sound tinny with almost zero bass, so they aren't usable for gaming or even when watching movies on the monitor. They can be used for work from home related tasks, but we can't imagine anyone buying this model for work.
Display and Performance
The Aopen 25XV2Q F sports a 25-inch IPS panel with a 1920 x 1080 resolution, a 390Hz maximum refresh rate, and a 0.5ms response time. The backlight is rated at 400 cd/m2, while its contrast ratio is still stuck at 1000:1 like most of the IPS gaming monitors in the market. This mode is VESA certified for DisplayHDR 400, but we all know that the focus here is its speed than extra features for eye candy.
Specialized 1080p monitors like the Aopen 25XV2Q F are no different when it comes to productivity and other typical uses. The screen is comfortable enough for viewing walls of text, but it doesn't offer a lot of space by today's standards. Games still manage to look good on it, and most GPUs can run games at very high framerates.
The Aopen 25XV2Q F renders 99% sRGB and around 78% DCI-P3 which are reasonable for competitive gaming. Its default accuracy, however, isn't so great with a deltaE average of 3.98 which is bad for a modern IPS monitor. Some colors look oversaturated and the differences will be noticeable if you view this model against a better-tuned competitor.
Calibrating the Aopen 25XV2Q F managed to drop its dE average to a more decent 2.13 which still isn't the best, but within the minimum standard. The screen will look more balanced this way, but it still isn't ideal for editing or content creation. Buying a colorimeter isn't worth it for this model, so we recommend tweaking it manually to find a setting that you will prefer.
The Aopen 25XV2Q F's backlight reached 420 cd/m2 in SDR, but HDR mode isn't that different with a 451 cd/m2 maximum. The contrast ratio is limited to 1044:1 at 50% brightness, but that's a typical score for IPS monitors. The screen isn't able to produce deep blacks, so its dark image performance isn't its best characteristic.
Panel uniformity for the Aopen 25XV2Q F was decent since there were no considerable light leaks or clouding issues on its quadrants. There are some hotspots that become visible at high brightness levels, but they aren't as visible once you tone down the backlight. Take note that this aspect varies between every unit so there are better and worse ones out there.
Responsiveness for the Aopen 25XV2Q F is its best characteristic thanks to its blur and smudge-free performance. The screen only needs its overdrive to be at its Normal setting and you are good to go to duke it out with opponents online. The extra 30Hz provided by the overclock doesn't offer a massive upgrade, but we're sure it has a hand in the motion clarity provided by this option.
The Aopen 25XV2Q F is a FreeSync gaming monitor, but it's also compatible with Nvidia's G-Sync feature. This is great since both companies have able GPUs that can maximize the screen's 390Hz refresh in most if not all E-Sports titles. Input lag sits under 3ms at 390Hz, making this monitor one of the fastest and most responsive in the market.
Thoughts on the Aopen 25XV2Q F
The Aopen 25XV2Q F is one of the best picks you can get below $500 if you want a lightning-fast monitor for competitive gaming. the 390Hz refresh rate is excessive in most cases, but E-Sports athletes need every advantage monitors like this can offer. It's well-designed and almost identical to its Acer counterpart, but what's best about it is it is considerably cheaper.
The weakest link of the Aopen 25XV2Q F is its color accuracy which isn't a priority for its audience. However, 360Hz monitors in the market like the Asus PG259QN or the Acer X25 have seen factory calibration, so they will offer better results in this regard. Overall, it's an excellent and practical buy if you simply want a fast gaming monitor for online gaming.
Pros:
Extremely Fast Gaming Monitor
Overclockable to 390Hz
FreeSync/G-Sync Compatible
Cheapest 360Hz+ Gaming Monitor
Cons:
Limited Availability
Poor Contrast and Color Accuracy
Weak Speakers
About the Author: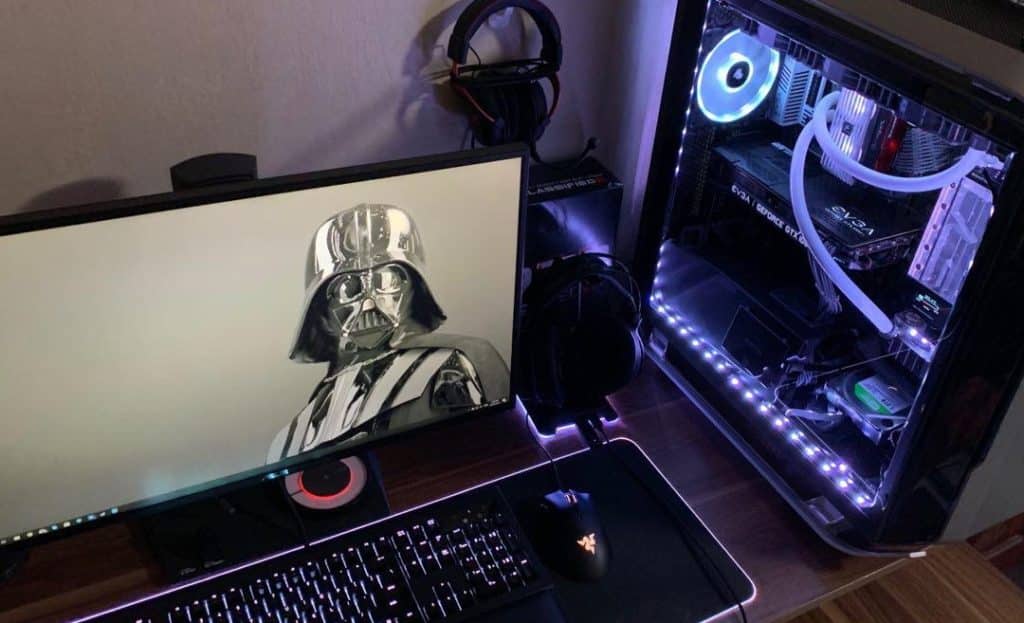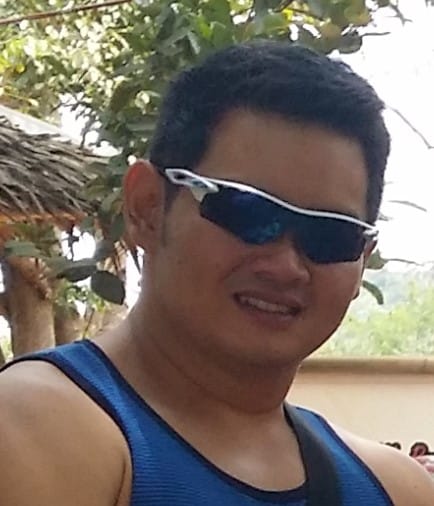 Paolo is a gaming veteran since the golden days of Doom and Warcraft and has been building gaming systems for family, friends, and colleagues since junior high. High-performance monitors are one of his fixations and he believes that it's every citizen's right to enjoy one. He has gone through several pieces of hardware in pursuit of every bit of performance gain, much to the dismay of his wallet. He now works with Monitornerds to scrutinize the latest gear to create reviews that accentuate the seldom explained aspects of a PC monitor.