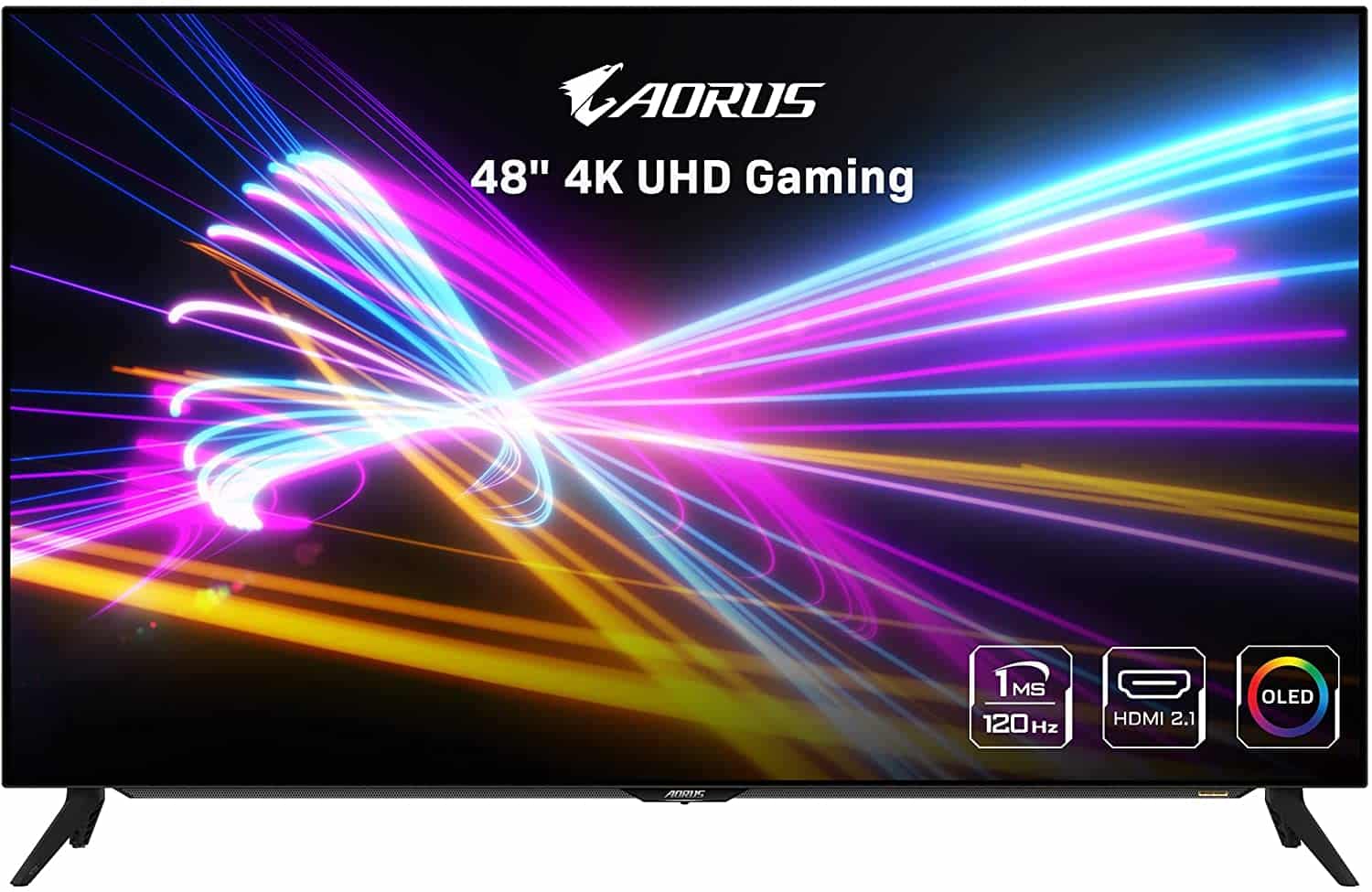 The Aorus FO48U is a stunning, TV-sized gaming monitor with an OLED panel for supreme contrast and HDR performance. Its also one of the first few to offer HDMI 2.1 support which enables the PS5 and the Xbox Series X to put out 4K at 120Hz, making it the perfect all-arounder. Let's see how the Aorus FO48U performs and determine if its reasonable price is a good investment.

Aorus FO48U Specifications
Screen Size: 48 Inches
Resolution: 3840 x 2160 4K
Aspect Ratio: 16:9
Panel Technology: OLED
Refresh Rate: 120 Hz
Response Time: 1ms
Contrast Ratio: 135000:1
Brightness: 150 cd/m² Typical
Built-in Speakers: Yes (2 x 15 Watts with 20 Watt Woofer )
VESA Compatibility: Yes (300 x 300)
Connectivity: DisplayPort 1.4 DSC x 1, HDMI 2.1 x 2, USB 3.0 x 3, USB-C x 1, 3.5mm Jack Out x 2
Dimensions With Stand(WxHxD): 42.1″ x 26.6″ x 9.9"
Weight: 33 lbs

Design and Features
The Aorus FO48U is basically a TV with gaming-grade monitor tuning, so it's best used for couch setups since it's quite big. The device looks simpler than the Aorus monitors with its matte black frame, but you still get the eagle logo but without the usual RGB. The display has thin bezels, so you don't get distracted while enjoying the OLED panel in all its glory.

This model is as big as a TV, so it might not be ideal for some to use in a desktop or nearfield setup. However, 48-inch displays like the LG C1 are already being used as such, so it's not entirely possible and dependent on your preference and visual tolerance. You will need a wide desk for it, especially if you have speakers on the side.
Build quality for the Aorus FO48U is excellent thanks to its durable plastics and a high-quality manufacturing process. There are no cosmetic issues or signs of poor quality control on the monitor, so it looks quite good once it is out of the box. The stands are made of solid aluminum to hold the weight, but there is a slight wobble if you hit the top edge due to the low center of gravity.
The Aorus FO48U has three ways to control its OSD and its functions, starting with a standard joystick below the logo. You also get a remote and the brand's OSD sidekick feature which adds functionality for couch setups and inside your PC's OS. It's easy to manipulate the settings whichever option you prefer, so it's a big bonus to the product's flexibility.
The stand included with the Aorus FO48U isn't adjustable, but at least it's durable thanks to its all-aluminum build. This is quite understandable since the device is basically a TV, although some models have tilt adjustment as a bare minimum. With this monitor, you can opt for VESA mounts, but it is only essential for wall mounting or if your desk cannot accommodate its size.
You will also find plenty of connectivity features on the monitor, with the most important ports facing the left-hand side. You get DisplayPort 1.4 DSC as the primary, along with two HDMI 2.1 ports for the latest gaming consoles. The monitor even includes a USB-C slot that also supports DSC to run 120Hz 4K with HDR off it with no issues.
The Aorus FO48U doesn't have the ANC feature of the FI32U, but it has 2 3.5mm jacks for audio input and output. You also get two usable USB 3.0 ports for accessories, although we wish it had more since it's a premium product. It's also noticeably lacking options you will find on TVs like optical out, but that's ok since your host device will most likely have those as well.
Another feature we like on the Aorus FO48U is its built-in soundbar at the bottom bezel. It's not home theater-grade quality, but the 15-watt speakers with a 20-watt woofer sound phenomenal for built-ins. We're happy to finally get a usable audio option from a monitor, although we know many of its primary audience will prefer headsets.
Display and Performance
The Aorus FO48U boasts a 48-inch OLED panel with a 3840 x 2160 4K resolution, a 120Hz refresh rate, and a 1ms response time. The backlight has a 150 cd/m2 typical brightness while the contrast ratio is listed at 135000:1. OLED monitors aren't as bright as LCD panels, but they are capable of exponentially higher contrast due to the individual dimming of each pixel.
48-inch 4K screens aren't as crisp when viewed from up close, so some users might actually prefer to use this monitor while sitting on a couch. However, it is still a 4K monitor, so it has the extra pixels to create more details and sharpness for graphics and videos. Productivity also works great with it since text is legible, plus you get more space to work with if you use multiple apps simultaneously.
The Aorus FO48U renders more than 100% sRGB and around 97% DCI-P3 for stunning vibrancy in games and movies. It is also very accurate out of the box with a low deltaE average of 0.98, which you'd rarely see from a gaming display. Most gamers can enjoy using it away, but we recommend playing around with the settings first to get the most out of it.
Calibrating the Aorus FO48U did little to improve its already superb color quality. Its dE average was lowered to 0.67, which is even better, but most gamers won't notice the difference from the default. It's worth buying the gadget this time around, and we can only recommend it for users who dabble in color-critical work.
The Aorus FO48U's OLED panel reached 401 cd/m2 with a burst brightness of 911 cd/m2. Its contrast is much more impressive since we couldn't measure it properly, and it makes the monitor capable of true blacks. This monitor provides superb HDR performance even if it's not as bright as the FALD-equipped monitors in the market.
We also didn't see any problems with the OLED panel's uniformity, so images look even across the screen, particularly dark ones. OLEDs do not have backlights like LCD and LED panels, so there is no chance of getting backlight bleeding. However, it is prone to burn-in issues if you don't take care of it properly, unlike the other type which can be left on without any issue.
Blurring issues are non-existent on this monitor, so it's quite suitable even for fast-paced gaming. Its motion handling and image transitions are smooth so that you won't see trails or smudges in dark or contrasting scenes. This is another advantage of OLED panels over regular types, but it is also one of the reasons why it's so expensive and sought-after by enthusiasts.
The Aorus FO48U is a FreeSync Premium monitor, but it also works with Nvidia's G-Sync for GeForce GPU owners. This is a must-have feature since the GPU market is unstable, so you are always free to buy a card from a brand that suits your needs and budget best. Input lag sits at 5ms, making it as quick as the Aorus FV43U and even quicker than the LG C1 OLED TV.
Thoughts on the Aorus FO48U
The Aorus FO48U is an excellent choice if you are willing to spend money on an OLED TV but want gaming performance from a PC monitor. Its OLED panel is capable of incredible colors and contrast, and it doesn't suffer from processing lag like many TVs in the market. It is packed with plenty of features that will help you enjoy your games better.
We couldn't think of deal-breaking flaws for the Aorus FO48U that don't come naturally, like its lack of ergonomics. These limitations come with the form factor, and some solutions can avoid them if desired. It is an excellent gaming monitor, but it's quite expensive and oversized for some users.
Pros:
Excellent HDR and Gaming Performance
OLED with Infinite Contrast
G-Sync and FreeSync Compatible
Fast and Responsive
HDMI 2.1 for PS5 and Xbox Series X
Cons:
Expensive
No Ergonomics
Large and Heavy
About the Author: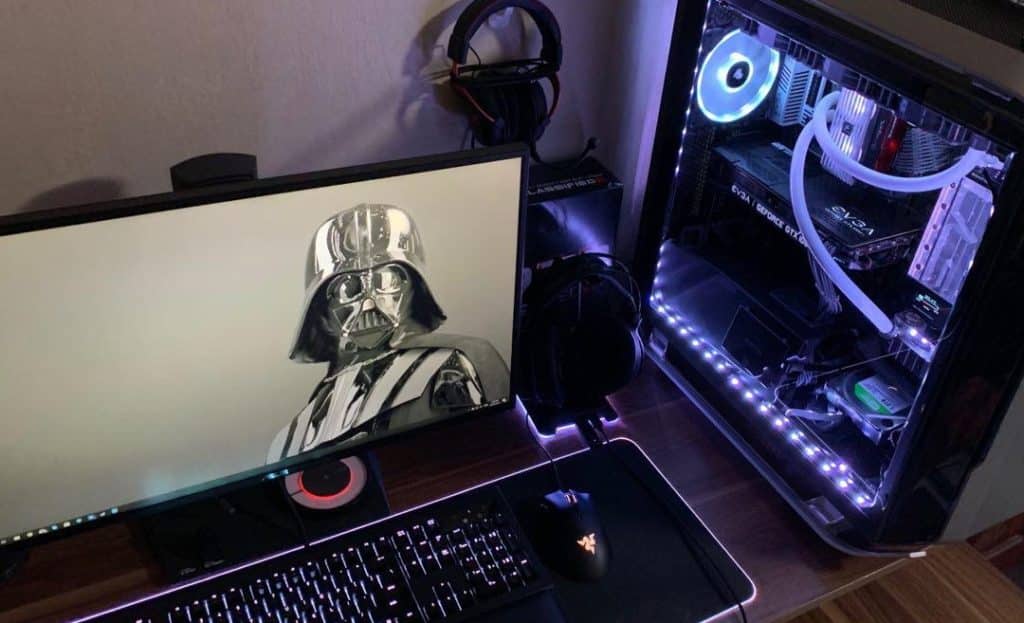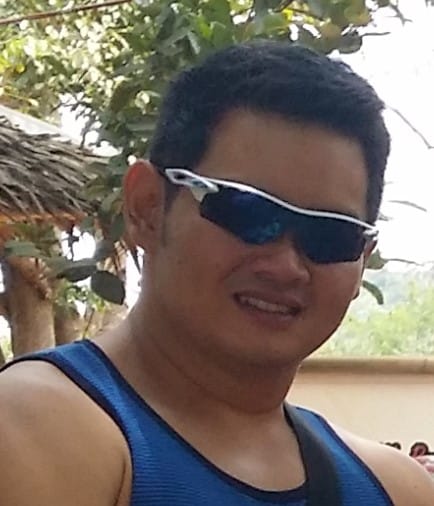 Paolo is a gaming veteran since the golden days of Doom and Warcraft and has been building gaming systems for family, friends, and colleagues since junior high. High-performance monitors are one of his fixations and he believes that it's every citizen's right to enjoy one. He has gone through several pieces of hardware in pursuit of every bit of performance gain, much to the dismay of his wallet. He now works with Monitornerds to scrutinize the latest gear to create reviews that accentuate the seldom explained aspects of a PC monitor.