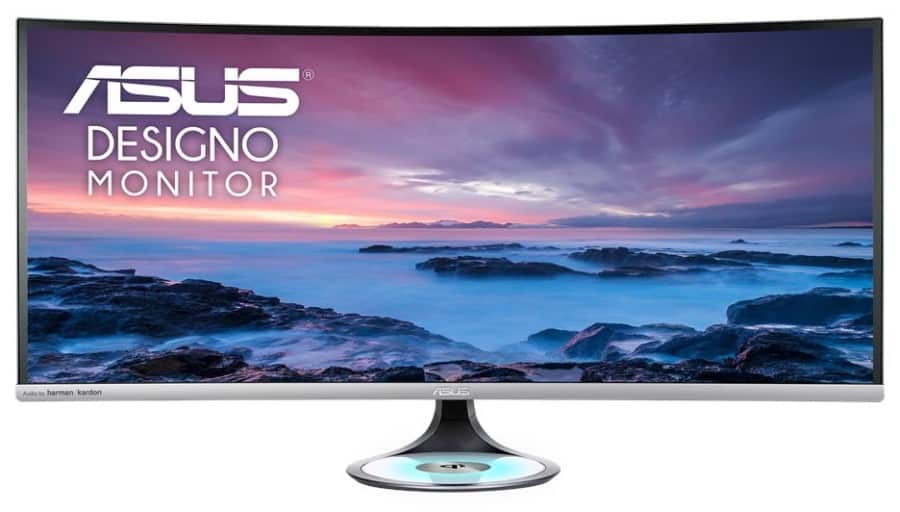 The Asus MX38VC is a mixed-use curved ultrawide monitor designed for multitasking and streamlining your desk space with its features and cinematic display. The monitor boasts aftermarket augmentations such as Qi Wireless charging and a Harman Kardon-tuned SonicMaster speaker set with Bluetooth connectivity. These goodies go well with a massive screen that's fantastic for workflows and creativity, but does the Asus MX38VC nail it where it counts?

Asus MX38VC Specifications
Screen Size: 38 Inches
Resolution: 3840 x 1600  UW-QHD
Aspect Ratio: 21:9
Panel Technology: In-Plane Switching (IPS)
Refresh Rate: 75Hz
Response Time: 5ms
Contrast Ratio: 1000:1 (Static)
Brightness: 300 cd/m²
Built-in Speakers: Yes (2 x 10 Watts With Bluetooth)
Stand: Height –No
Stand: Tilt – Yes (-5°/+15°)
Stand: Swivel – No
Stand: Pivot – No
VESA Compatibility: Yes
Connectivity: DisplayPort 1.2 x 1, , HDMI 2.0 x 2, USB-C x 1, USB 3.0 x 3, 3.5mm Audio Jacks
Dimensions (WxHxD): 35.3″ x 19.30″ x 9.3"
Weight: 16 lbs

Design and Features
The Asus MX38VC follows the Designo aesthetic composed of matte silver and black that go nicely with a sleek and sophisticated design. This combination makes the product look best for business settings, but some models like the MX34VQ are quite capable when it comes to games. The display is bezel-free, but inner panel borders along with the bottom strip are still visible when its in use.
We love this brand for its attention towards excellent build quality, of which the Asus MX38VC isn't exempted. This model is a cheaper alternative to premium models like the LG 38WK95C, but it also has great materials and craftsmanship. There are no uneven seams or burrs on the edges, and the monitor doesn't creak when you try to tilt the display.
The OSD control layout on the Asus MX38VC features a joystick that is centrally located below the bottom bezel. This placement makes it easy to reach while removing the inconvenience of buttons you have to memorize somehow.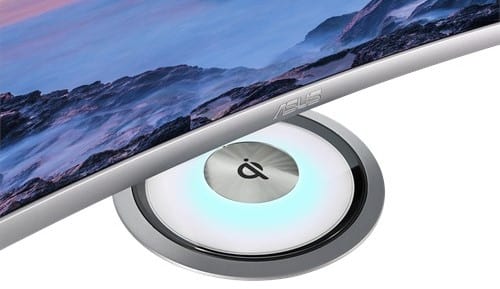 One of the highlights of the Asus MX38VC is its unique stand with a circular base which holds the Qi Wireless Charger. This add-on provides up to 15 watts of charging power, enabling it to top your mobile up faster. The mechanism only offers tilt, and you have to live with it since swapping it with a VESA stand will remove the charger as well.
The Asus MX38VC features a typical layout of video inputs which include DisplayPort 1.4 and dual HDMI 2.0 for video inputs. There is also a 6-Watt USB-C connector which allows users to dock laptops such as a MacBook for single cable performance. You are going to need more power for the meatier variants, but 60 Watts should do fine for basic tasks such as document processing and browsing.
All of the connectors are labeled accordingly so there shouldn't be any confusion once you try to set the Asus MX38VC up. The layout also includes a plastic cover panel to conceal the ports and funnel the cables for easy management.
The built-in speakers for the Asus MX38VC is another reason you will love this product, which is basically one of the few all-in-one solutions in the market. The 10-Watt Harman Kardon and SonicMaster tuned speakers sound great for music and movies, along with some casual gaming. It's also a huge bonus that you can connect your mobile via Bluetooth if you want to listen to music while it's charging on the base.
Display and Performance
The Asus MX38VC sports a 38-inch IPS panel with a 3840 x 1600 resolution, 75Hz refresh rate, and 5ms response time. The backlight is limited to 300 cd/m2 while the contrast sits at 1000:1, eliminating the possibility of HDR compatibility. This model shares an identical or a variant of the module used for the LG 38WK95C which is also made by the Korean brand.
The screen's pixel density won't be a problem for the majority since its more or less comparable to a regular QHD screen. Text is still easily legible, while gaming graphics look sharp and clean even without the use of Anti Aliasing. The massive width is a considerable bonus for productivity since it gives you more room to maneuver your apps and windows.
The Asus MX38VC isn't fantastic at its default settings, so calibration is crucial if you want to use this model for color critical work. The IPS panel covers 99% of the sRGB gamut, but its accuracy at stock is dismal at Delta 3.9. The good news is you can use a colorimeter to enhance this characteristic to a more acceptable DE 1.8.
One downside of tweaking the monitor is you will end up skewing the color temperature by a bit from the near 6500K output. But what's great about this is you lessen the warmth of the screen, creating cleaner whites and a more visually appealing production. Gamma is also off at 2.28, but It doesn't affect regular performance usage aside from photo and video editing.
The screen's contrast maxes out at 1005:1 compared to the 820:1 at default settings. The backlight reaches its rating at a max of 310 cd/m2, giving us plenty of room to adjust according to the current needs. We recommend staying below 40% intensity since too much illumination will affect the other scores mentioned above.
Panel uniformity for the Asus MX38VC could use some improvements since the bottom row showed deviations due to some backlight bleeding. The maximum variance reached 13% which also affected the contrast and dropped it by 100:1. Color uniformity isn't an issue since the maximum DE from the D65 standard of 2.8 isn't noticeable by the naked eye, but it affects the monitor's usability for professional editing.
The Asus MX38VC's panel doesn't excel in motion handling either since gray to gray transition times are a bit longer than expected. Blurs and ghosting are apparent in fast-paced action, especially when you swipe the screen. The included overdrive feature at its middle setting lessens this flaw considerably, but setting it to its max will induce overshoot which is even worse than the previous issue.
The Asus MX38VC is a FreeSync monitor, but it's not listed or guaranteed to work with Nvidia's G-Sync compatibility. The monitor isn't the best for gaming, but its 11ms input lag means there are no delays or "de-synced" instances in any title.
Thoughts on the Asus MX38VC
The Asus MX38VC is a more practical alternative to the LG 38WK95C, especially if you consider its extras such as the Qi Wireless Charger. Build quality and design are superb, making this option suitable for your office or workstations. Gaming performance is limited, but it's decent enough for casual play.
The speakers with Bluetooth and Qi Wireless charging are valuable additions to an already attractive product. However, the screen's imaging quality needs extra TLC since Asus probably did not factory-tune this model. The Asus MX38VC is a great buy if you want a multi-purpose package, but you have to employ a colorimeter to bring out its true potential.
About the Author: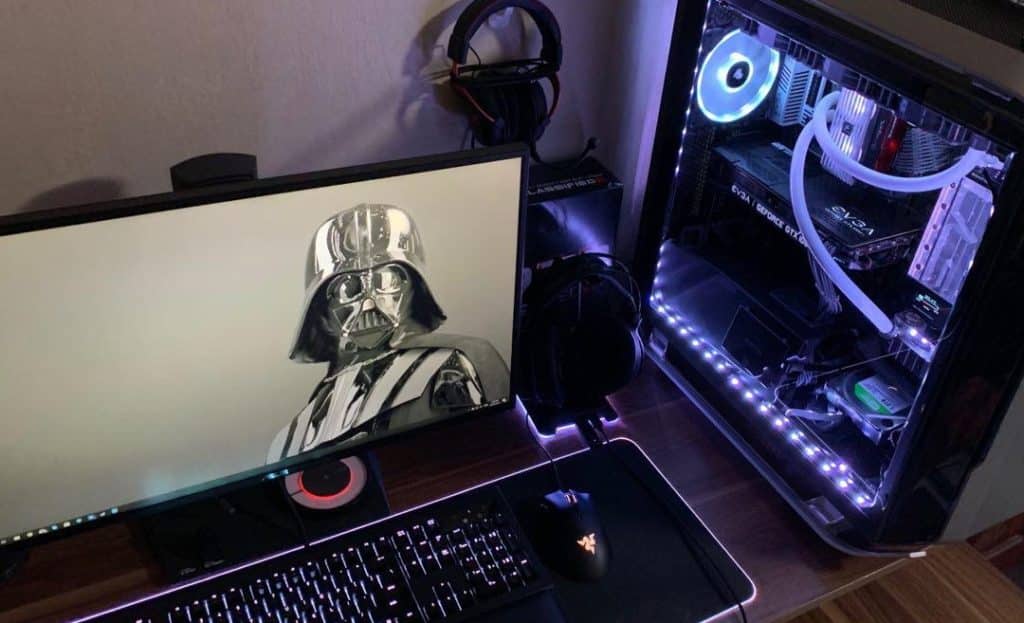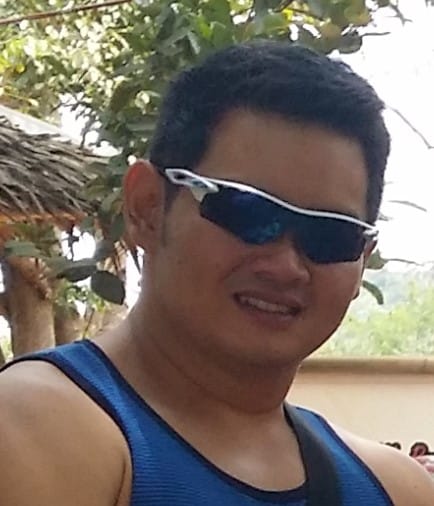 Paolo is a gaming veteran since the golden days of Doom and Warcraft and has been building gaming systems for family, friends, and colleagues since his junior high years. High-performance monitors are one of his fixations and he believes that it's every citizen's right to enjoy one. He has gone through several pieces of hardware in pursuit of every bit of performance gain, much to the dismay of his wallet. He now works with Monitornerds to scrutinize the latest gear to create reviews which accentuate the seldom explained aspects of a PC monitor.