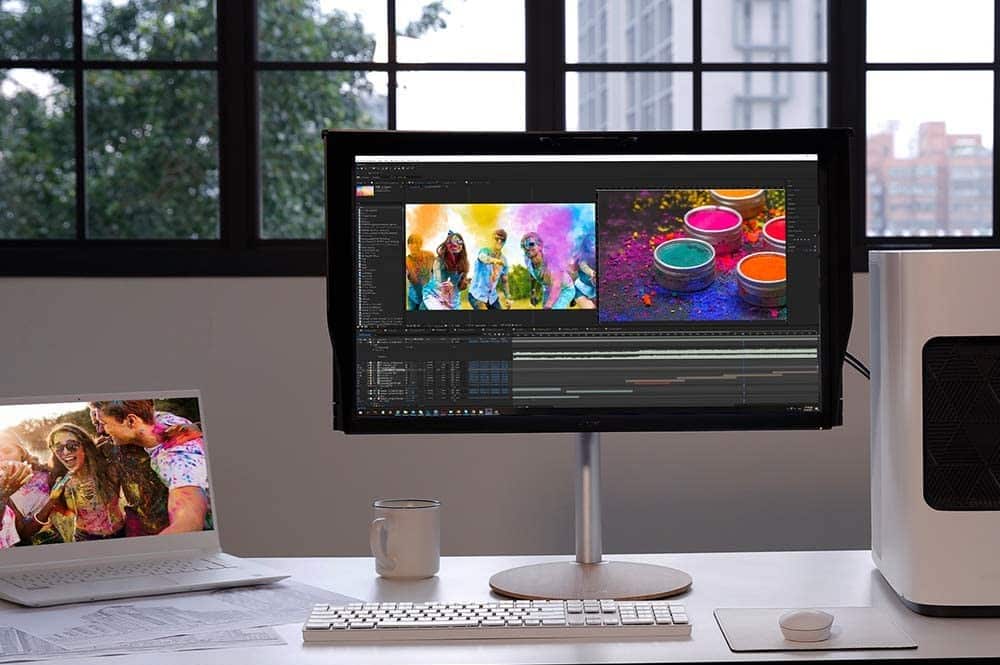 It is getting harder to find available gaming monitors due to the massive spike in demand brought about the quarantines and work from home arrangements caused by COVID-19. You may find a suitable model, but its almost guaranteed that it won't last long on retailer's shelves or warehouses. Experts have mentioned that there is as much as 35% growth in the gaming niche alone, while some sellers did mention that sales have gone up more than 100%.
What's worse is that the aforementioned demand has caused prices to soar for the highly-rated models as dictated by the law of supply and demand. More and more people are shopping for computer parts to build work from home stations while gamers have upgraded to keep themselves busy while staying indoors. The international supply chains for these products have not yet fully recovered, especially since COVID-19 is still a looming threat with no final solution as of this time.
How to Shop for Available Gaming Monitors and What to Expect
Most of the highly-rated models like the LG 27GL850 or the AOC 24G2 are almost always out of stock or price-gouged to the point of costing almost double. Of course, great gaming experiences aren't limited to our Editor's Choice winners, and we can recommend a few that still has amazing quality and capabilities.
Some of the available gaming monitors listed here aren't the absolute top of the line offerings, but some of them were heading their respective portfolios in previous years. What's great about most of them is that they are discounted without sacrificing the essential performance and characteristics such as color quality and low latency.
It's also worth noting that some of the newer tech offered by the latest variants might be missing such as HDR compatibility or the Fast IPS tags mentioned in advertising. However, these are mere extras that can oftentimes expand the price point too much. Buttery-smooth frames and low latency are the most critical aspect of gaming monitors, and that's where we focused on these recommendations.
Again, these monitors usually don't last since everybody is hunting for a great deal and a suitable upgrade for their respective builds. We've seen massive fluctuations in stocks as well as longer restock periods for the available gaming monitors. It's best to grab one now if you need a new gaming display, or if willing, wait for the next wave whenever that may be.
The Best Available Gaming Monitors July 2020
BenQ EX2780Q – Premium 144Hz QHD Speaker with 2.1 Speakers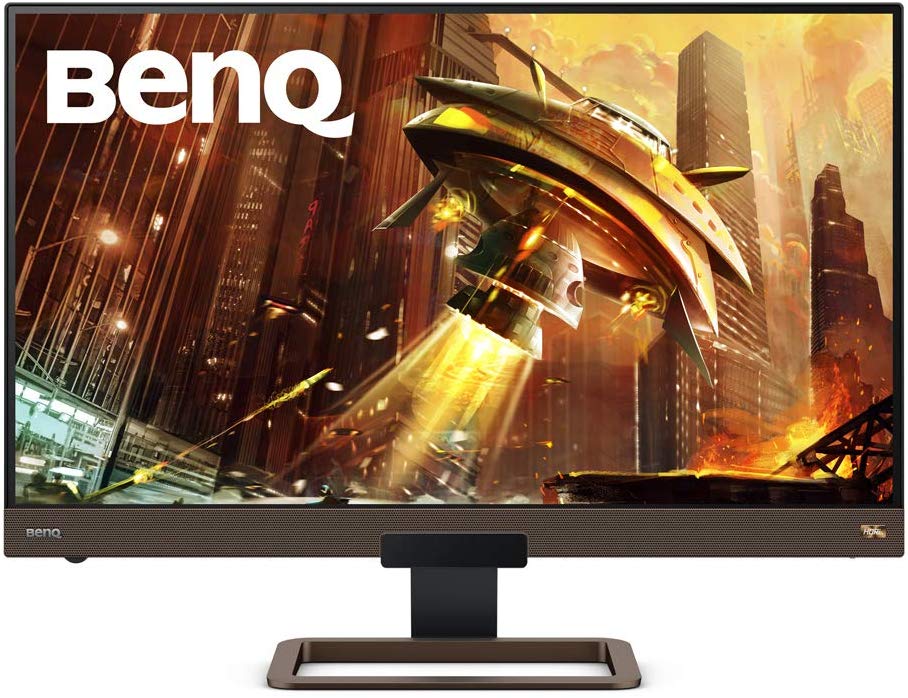 The BenQ EX2780Q is a luxurious-looking gaming monitor disguised as a display for the executive's office suite. The monitor has a unique bronze-brown with gray aesthetic with a contemporary look that thoroughly departs from the usual space-aged gamer designs of today's gaming displays. But what's best about it is its added features such as a powerful 2.1 built-in speaker set and the dedicated remote for the OSD.
The BenQ EX2780Q features a 144Hz 1440p IPS panel that offers great color quality and responsiveness. It's a great option for triple-A gaming, plus its also a superb performer for daily tasks and even some light editing or content creation. Another reason why you have to consider the EX2780Q now is its currently on sale with $150 slashed off its SRP.
ViewSonic XG2402 – Responsive 144Hz Gaming Monitor for E-Sports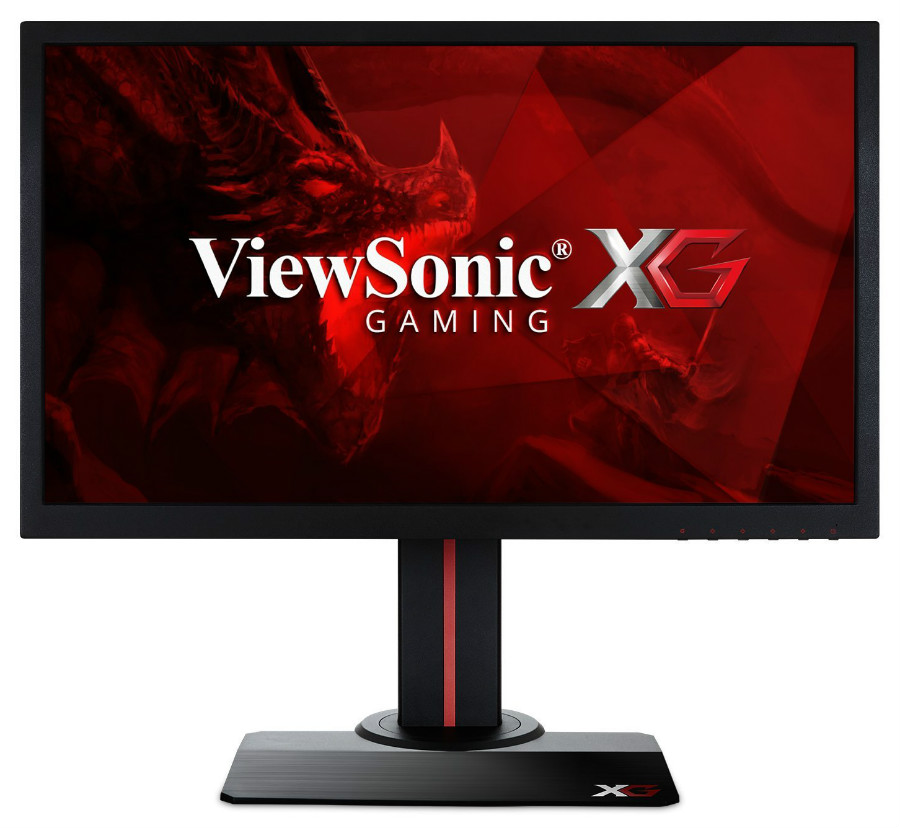 The ViewSonic XG2402 is one of our longest-standing favorites in its segment for its class-leading performance in pixel response times. The monitor has a TN panel that has a naturally faster draw time, but the model still comes on out top when compared to other identical models. The monitor has stayed in the market longer than it should with a price that doesn't wane simply because it's a reliable choice for competitive gaming.
We love the ViewSonic XG2402 due to its quickness, but its also one of the few models that has a very effective overdrive. This monitor has been doing it better than some of the "0.1ms" displays for quite some time now, and it still is a consistent best-seller. The device has a fully-functional stand and a complete set of connectivity features, so you can never go wrong when it comes to functionality as well.
Alienware AW2521HF (Dark Side of the Moon) – Premium 240Hz Gaming Monitor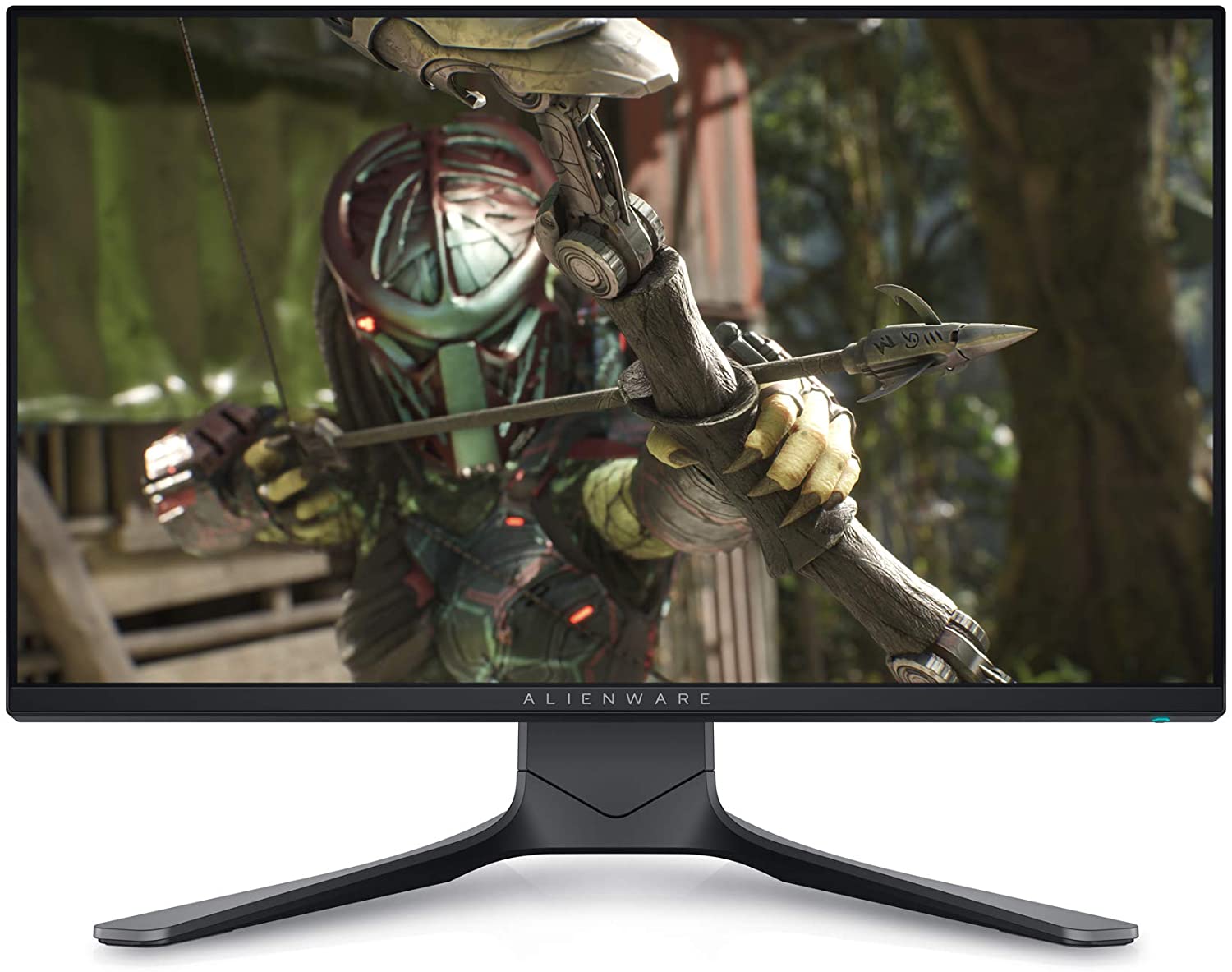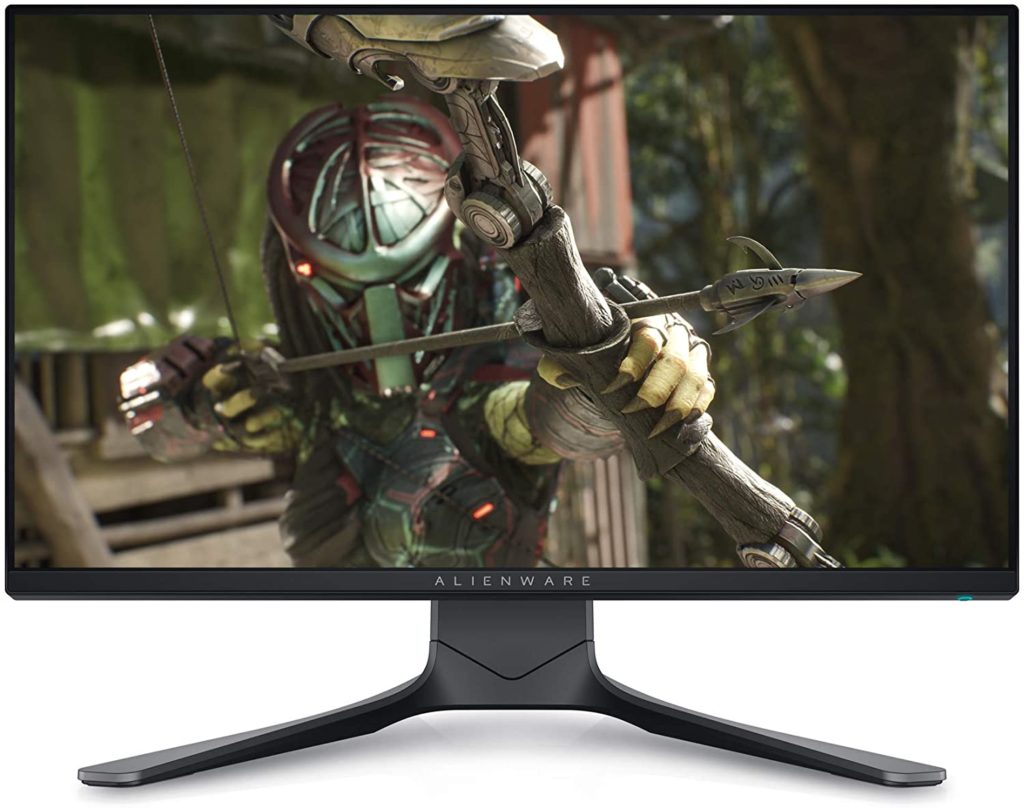 You could buy the Alienware AW2521HF just based on its looks, but you still won't be disappointed. This is one of the newly released available gaming monitors which means it comes with the best characteristics such as G-Sync compatibility and a vibrant Fast IPS panel. This model is also capable of very accurate color once calibrated, giving you the best possible performance that can't be found on all available gaming monitors.
The Alienware AW2521HF is one of the best-looking available gaming monitors that feature a "space-age" design. Its curves and RGB lighting make it an effective centerpiece of your gaming build, plus its RGB lighting adds an ambient glow that is aesthetically pleasing. Its also available in white (Lunar Light) which looks even better, but is slightly more expensive.
Asus VG279Q – 144Hz 1080p Gaming Monitor with G-Sync Compatibility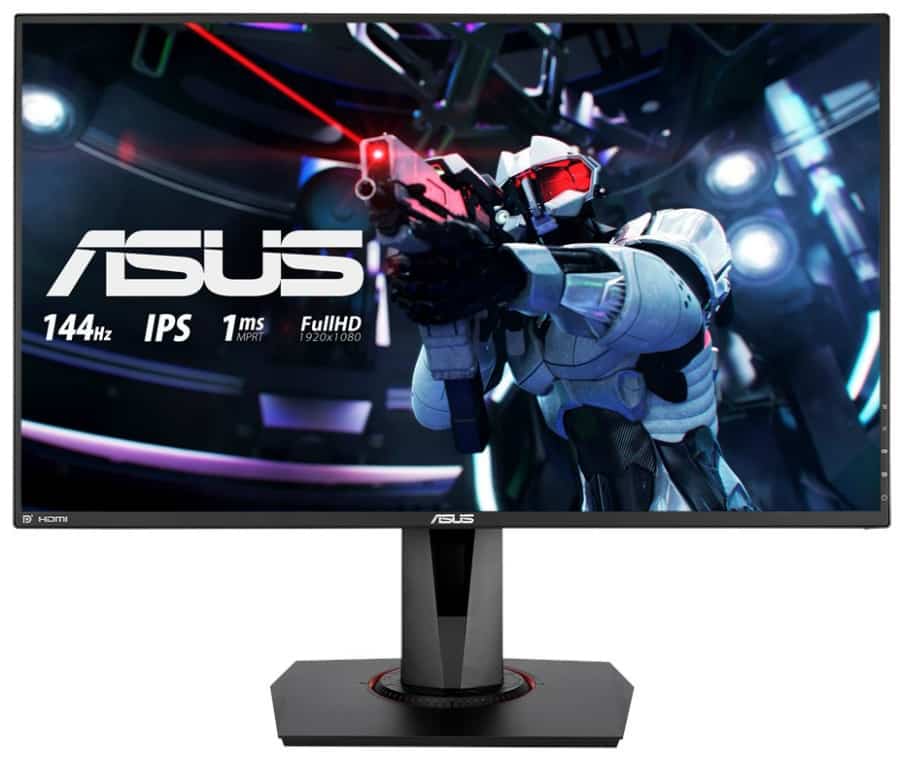 The Asus VG279Q is a consistent winner of reviewer's awards since it is one of the first recent releases that offered a responsive and color-accurate IPS panel. The monitor is suitable for editing purposes aside from gaming, plus its not a victim of slow pixel response times like the older IPS models we've seen. Its also a pioneer in the G-Sync Compatible Mode list, so its adaptive sync will work with both AMD and Nvidia GPUs.
We like that Asus chose to reuse its universal design for the Asus VG279Q which, to us, was synonymous with reliability and functionality. Its one of the most durable gaming displays around with a fully-adjustable stand that is firm and stable once placed on a desk. Its also reasonably priced despite the inflation in the market, so you get great value and performance in a single package.
LG 27UK850 – Color Accurate 4K IPS Monitor with USB-C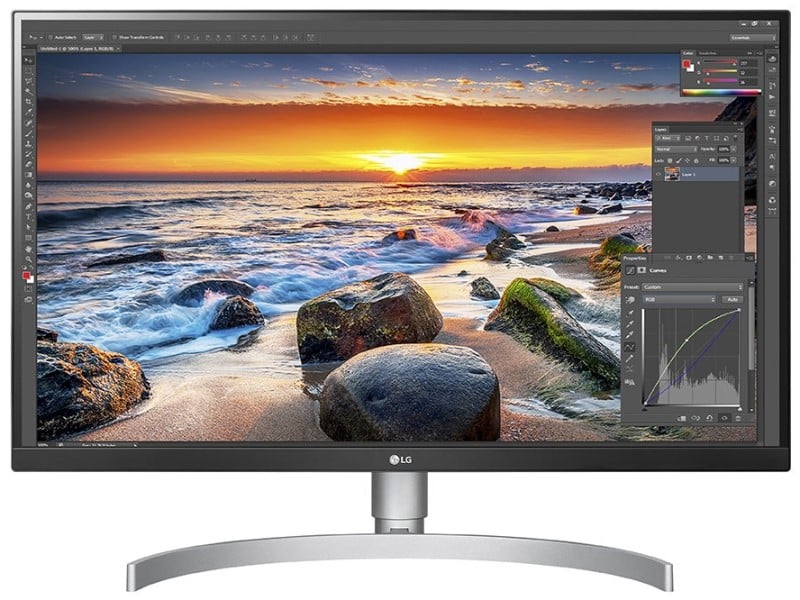 The LG 27UK850 is one of our favorite 4K IPS monitors thanks to its excellent accuracy out of the box and when calibrated. The screen offers a crisp and clean picture that is complemented by balanced hues which make it ideal for professional use. Its also quite responsive with low input lag so gamers can enjoy a clean image while playing on PC or on 4K HDR consoles like the PS4 Pro.
Another standout feature of the LG 27UK850 is its USB-C connector which supports DP Alt Mode and charges up to 60 watts of juice. The port makes it an ideal dock for USB-C laptops like MacBooks with a single cable. Its also heavily discounted down to half of its original price, making it an absolute steal.
Acer CP72721K – 4K 144Hz HDR 1000 Monitor for Editing and Gaming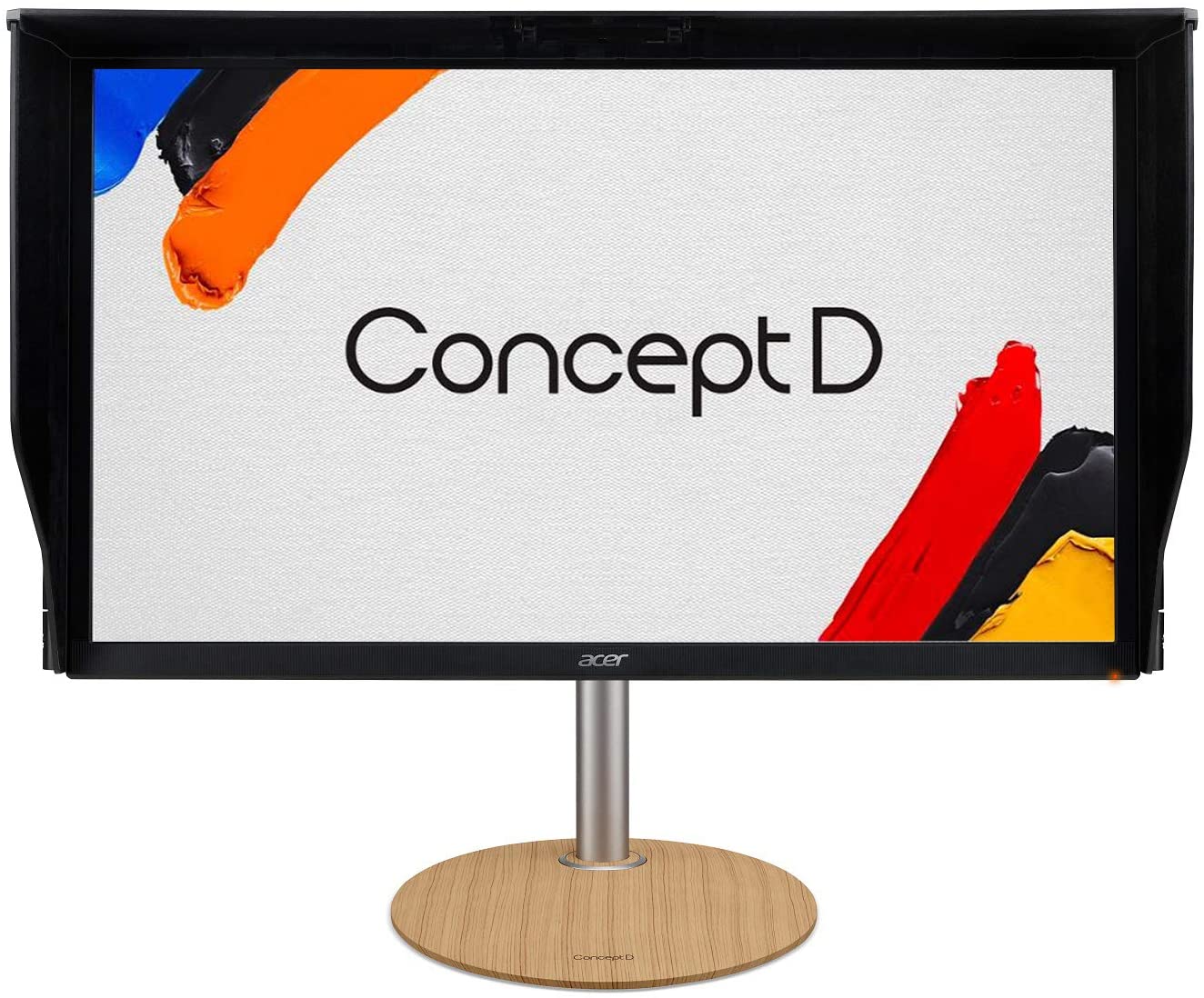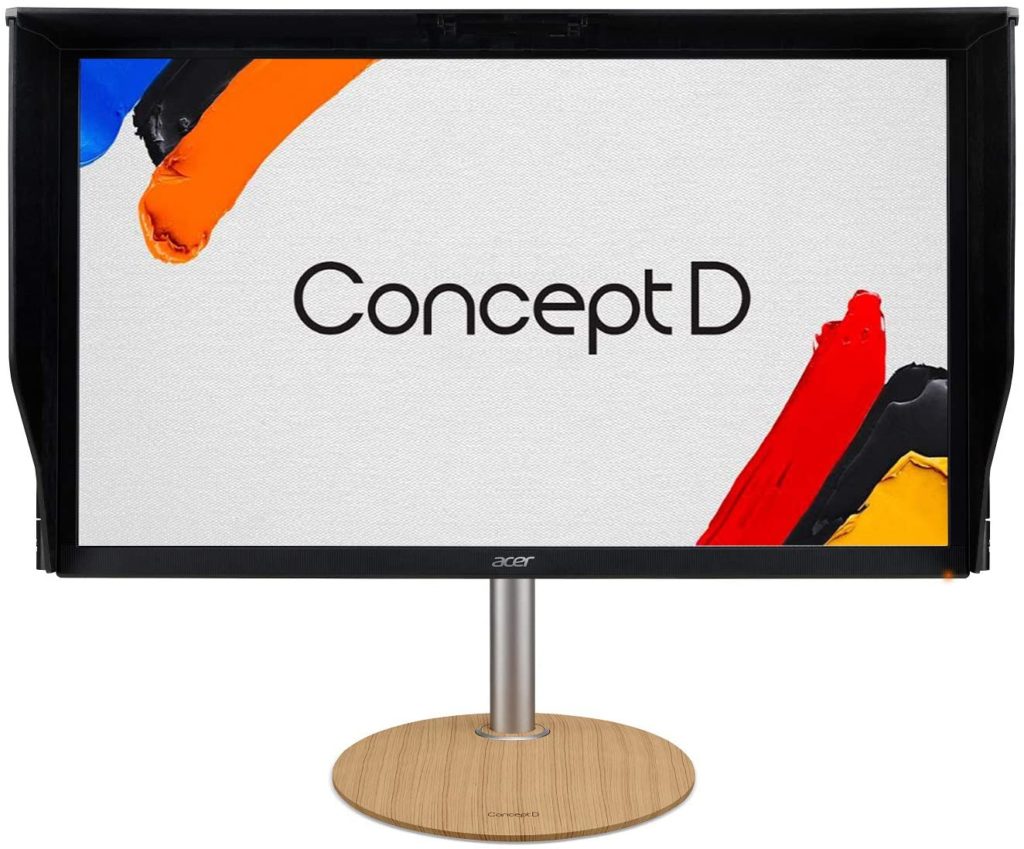 The Acer CP7271K is the ultimate monitor that features a pre-calibrated 4K IPS panel that goes up to 144Hz. It features comprehensive gamut coverages in DCI-P3 and Adobe RGB with excellent colorimeter results right out of the box. Its also a capable gaming platform with its G-Sync Ultimate functionality that guarantees eye-popping 4K 144Hz and HDR performance.
The Acer CP7271K also features a unique aesthetic that uses a wood textured base and an aluminum stand. It's a refreshing take on gaming-grade monitors, but it will also look suitable in a high-end studio. Its quite expensive, but it is one of the top-end products that can offer excellent value per dollar based on its real-world performance.
-About the Author: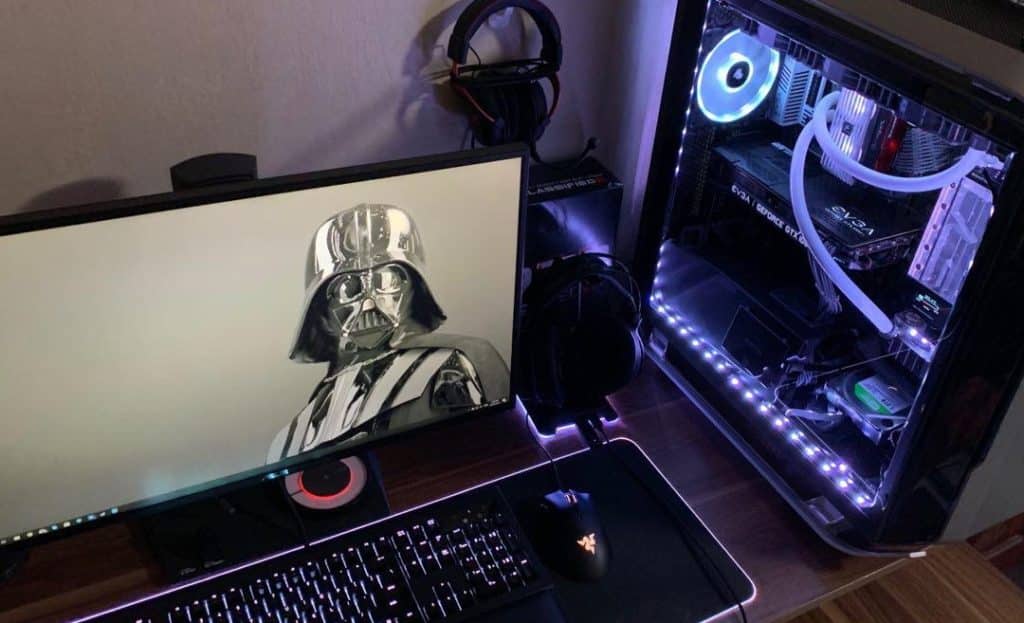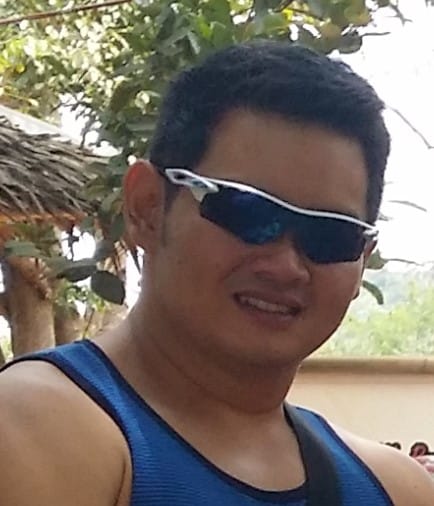 Paolo is a gaming veteran since the golden days of Doom and Warcraft and has been building gaming systems for family, friends, and colleagues since his junior high years. High-performance monitors are one of his fixations and he believes that it's every citizen's right to enjoy one. He has gone through several pieces of hardware in pursuit of every bit of performance gain, much to the dismay of his wallet. He now works with Monitornerds to scrutinize the latest gear to create reviews that accentuate the seldom explained aspects of a PC monitor.