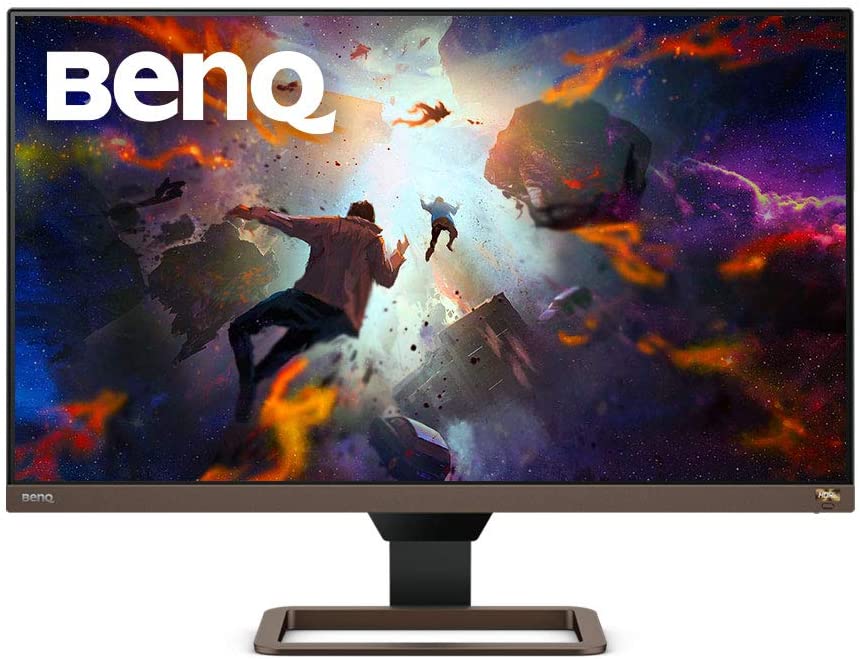 The BenQ EW2780U offers massive improvements over its predecessor by offering a vibrant IPS panel and more attractive and functional design. The BenQ EL2870U which precedes it is a decent performer, but it has a clear disadvantage by using a TN panel which is less ideal for HDR applications. The BenQ EW2780U is also challenging bestsellers such as the LG 27UK850 in its segment, so let's see if it comes out at the top.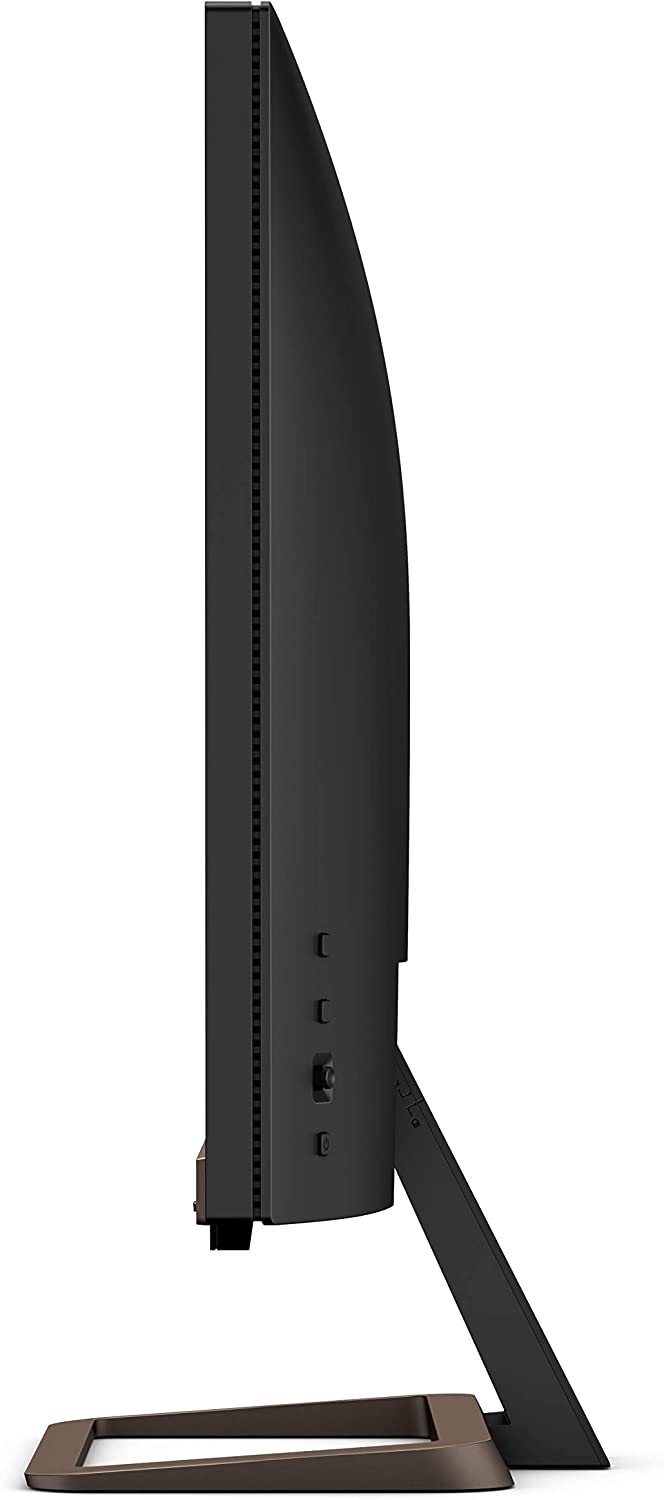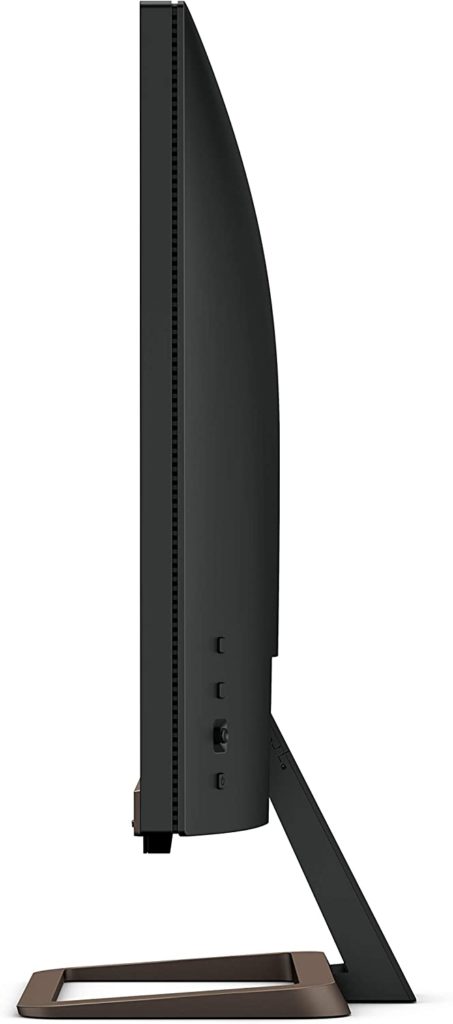 BenQ EW2780U Specifications
Screen Size: 27 Inches
Resolution: 3840 x 2160 4K
Aspect Ratio: 16:9
Panel Technology: In-Plane Switching (IPS)
Refresh Rate: 60Hz
Response Time: 5 ms
Contrast Ratio: 1300:1
Brightness: 350 cd/m²
Built-in Speakers: Yes (2 x 5 Watts)
Stand: Height – No
Stand: Tilt – Yes
Stand: Swivel – No
Stand: Pivot– No
VESA Compatibility: Yes (100 x 100)
Connectivity: DisplayPort 1.4 x 1, HDMI 2.0 x 2, USB-C 60W x 1, 3.5mm Audio Jack x 1
Dimensions: (W x H x D): 24.2" x 18.2" x 7.7"
Weight: 14.77 lbs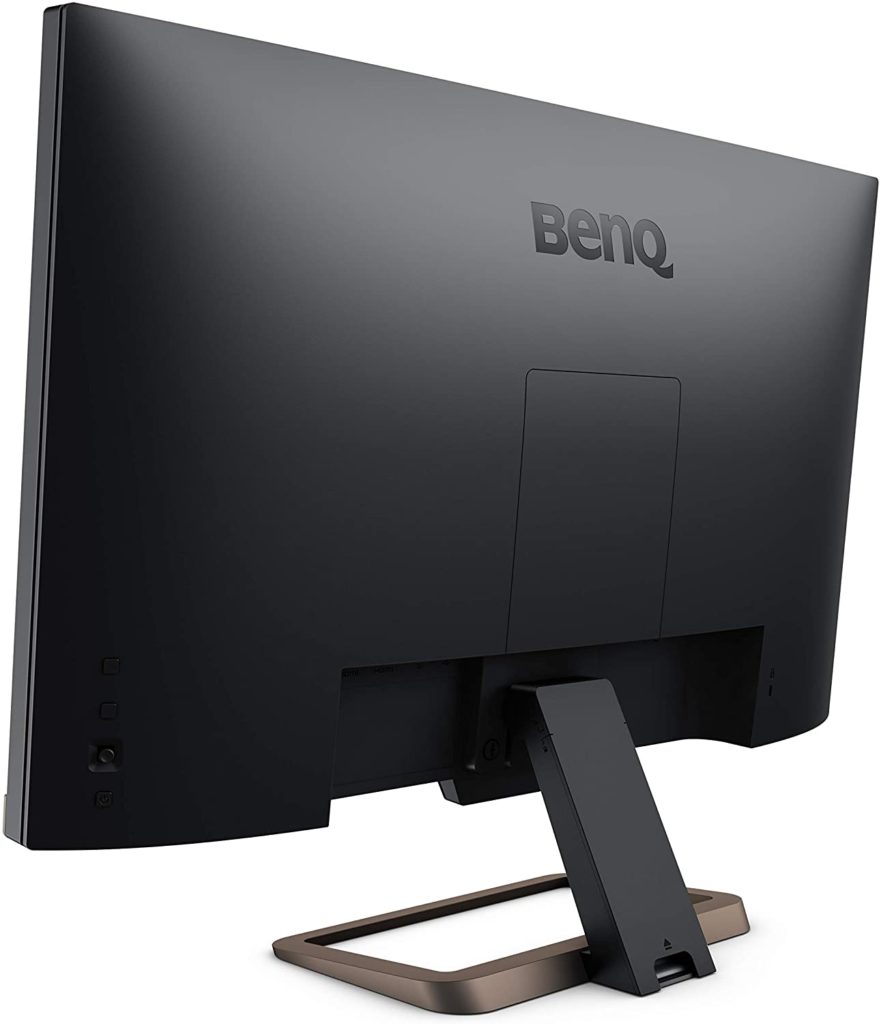 Design and Features
The BenQ EW2780U sports a unique aesthetic that you won't normally see on all types of computer monitors which makes it look luxurious. The front has a bronze finish which makes it idiosyncratic to what we are used to, but the back is still dominantly in matte black. This model is bezel-free on three sides, but you will still inner borders when the monitor is in use.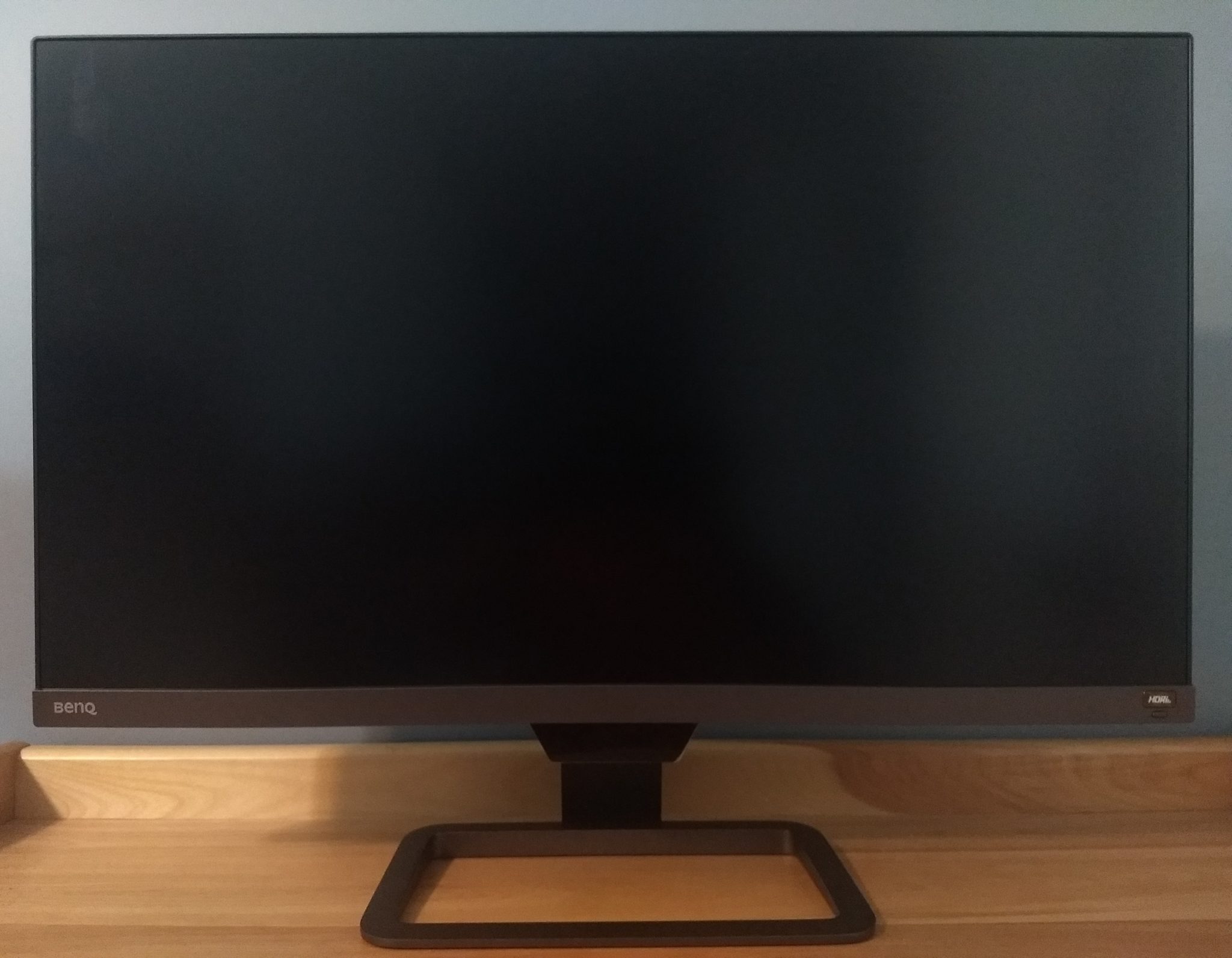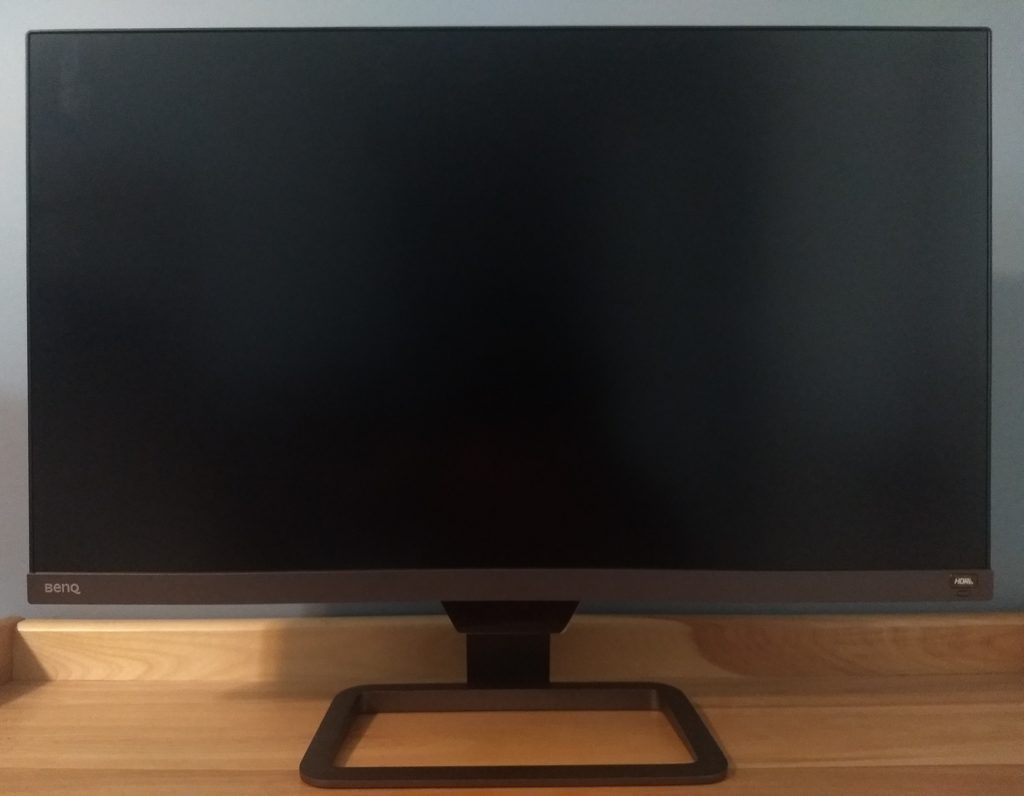 This monitor isn't as imposing as its upper-tier sibling, the EW3280U, but it is still larger than most displays you will find at your workplace. The monitor is 2 feet wide, but it doesn't consume as much depth as its competitors due to a well-designed base. Most setups can accommodate this monitor, plus it isn't as heavy nor is it too light to make it feel cheap or fragile.
Build quality for the BenQ EW2780U is solid and high quality just like many of the brand's offerings. The plastic panels feel robust and reliable and there are no cosmetic defects such as sharp edges or uneven seams. The monitor also doesn't wobble when you type heavily even if its center of gravity is positioned at the bottom of its cabinet.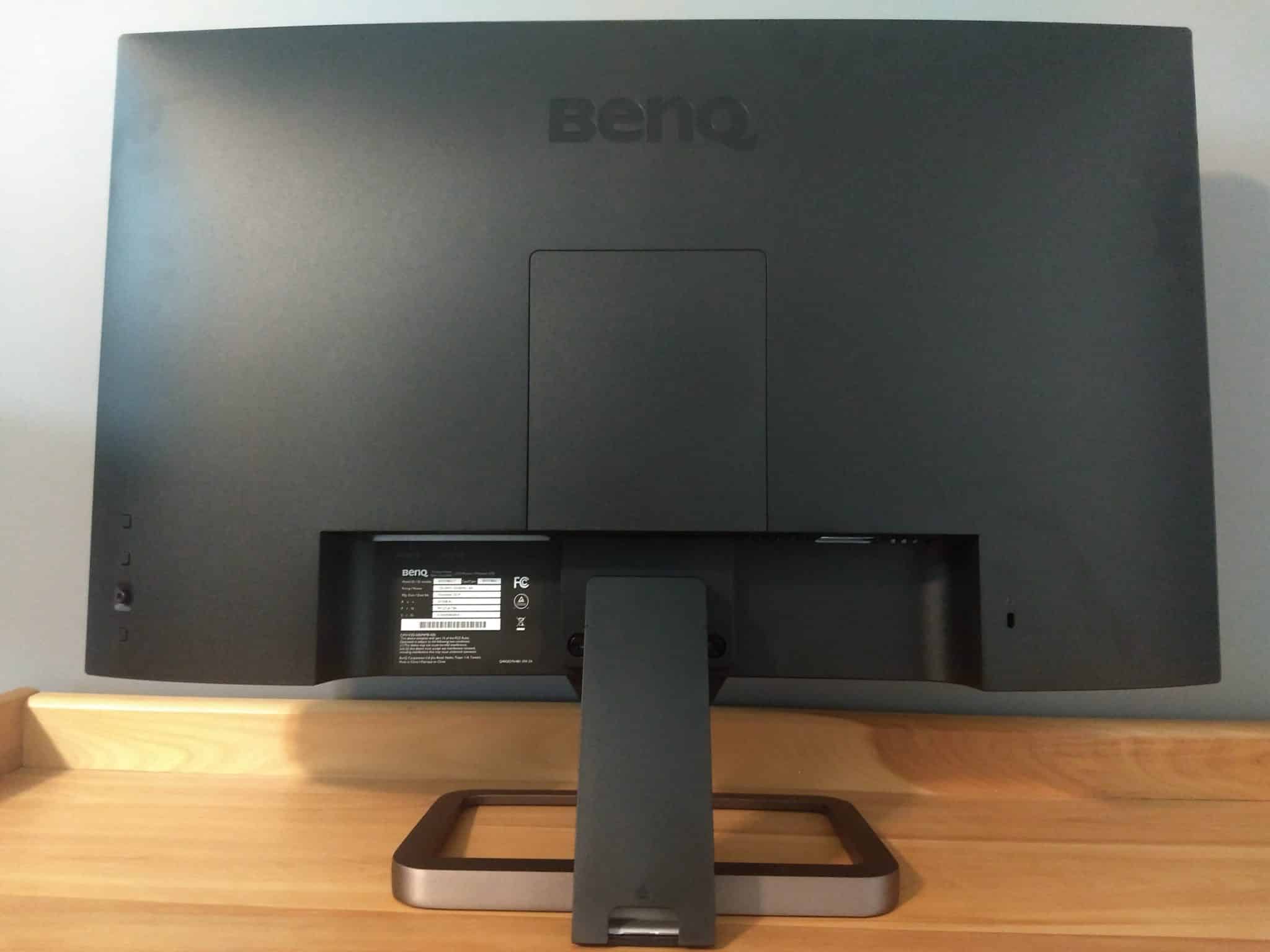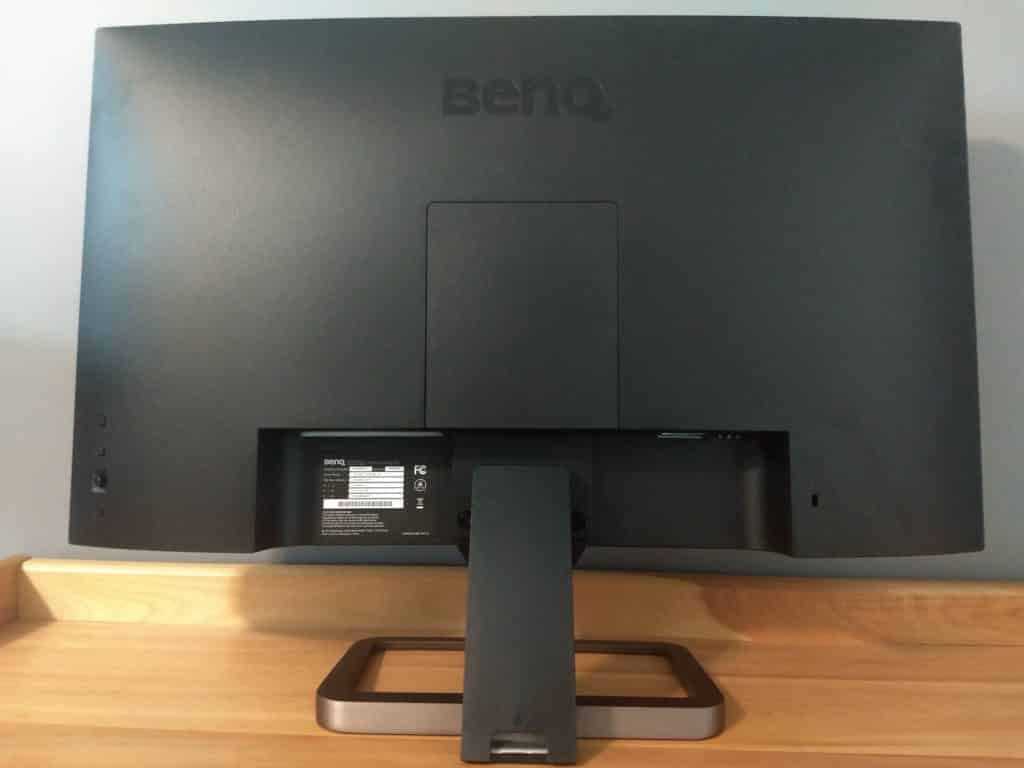 The BenQ EW2780U doesn't include a remote, but you still have an OSD layout that includes a multi-directional joystick. The former is a joy to have, but we didn't have trouble finding our way around the device's menus and its functions. It still takes a bit of practice since you can't see the control layout, but it's massively easier than the older versions that only have clicky keys.
The BenQ EW2780U has better speakers than most, so its only fitting that the brand included a volume wheel so you can better control its sound output. Its located at the bottom corner of the display, so its easier to reach and utilize versus going through a bunch of submenus on the OSD. Its one of the minor features you will find on a monitor, but it feels tremendously useful when you are already using the product in day to day life.
You will also find the black plastic device that sits at the center of the BenQ EW2780U's lower bezel. This part functions as its ambient light sensor which enables the monitor's HDRi and Brightness Intelligence Plus capabilities to manipulate the screen's backlight. It's a nice to have add-on if you want to ensure that the screen is always at an optimal level against your room's lighting, but it can offset your calibrated settings.
The lowest point of the BenQ EW2780U's physical design is its attractive stand which is limited to tilt. It is unjustified for monitors at this price range where competitors have already fixed theirs with an ergonomic unit. You can remove this part to replace it with a VESA mount, but that adds to your total cost and is only practical for multiple screen setups.


The BenQ EW2780U's connectivity panel includes DisplayPort 1.4, dual HDMI 2.0 slots, and a USB-C connector with 60 watts of charging power. The first three can be delegated to a PC and up to two 4K consoles like the Xbox One X, while the USB-C slot is nice to have for compatible devices like the MacBook Pro. This model is great as an all-in-one display if you use multiple host devices, but it would be nice to have USB ports for peripherals as well.
The BenQ EW2780U also has upgraded speakers which get 5 watts of power each to make it the total entertainment package. The pair has decent clarity and they can get really loud, although you can't expect booming bass from them. It is nice to have speakers like these for movies and even casual gaming, plus they are quite useful for work from home use where conference calls and the like are common.
Display and Performance
The BenQ EW2780U sports a 27-inch IPS-type panel with a 3840 x 2160 resolution, 60Hz refresh rate, and 5ms response time. The contrast is rated higher at 1300:1, while the backlight sits at 350 cd/m2 which is plenty for regular use. The monitor advertises HDR capabilities, but it doesn't have individually dimming zones and a more powerful WLED array behind the screen.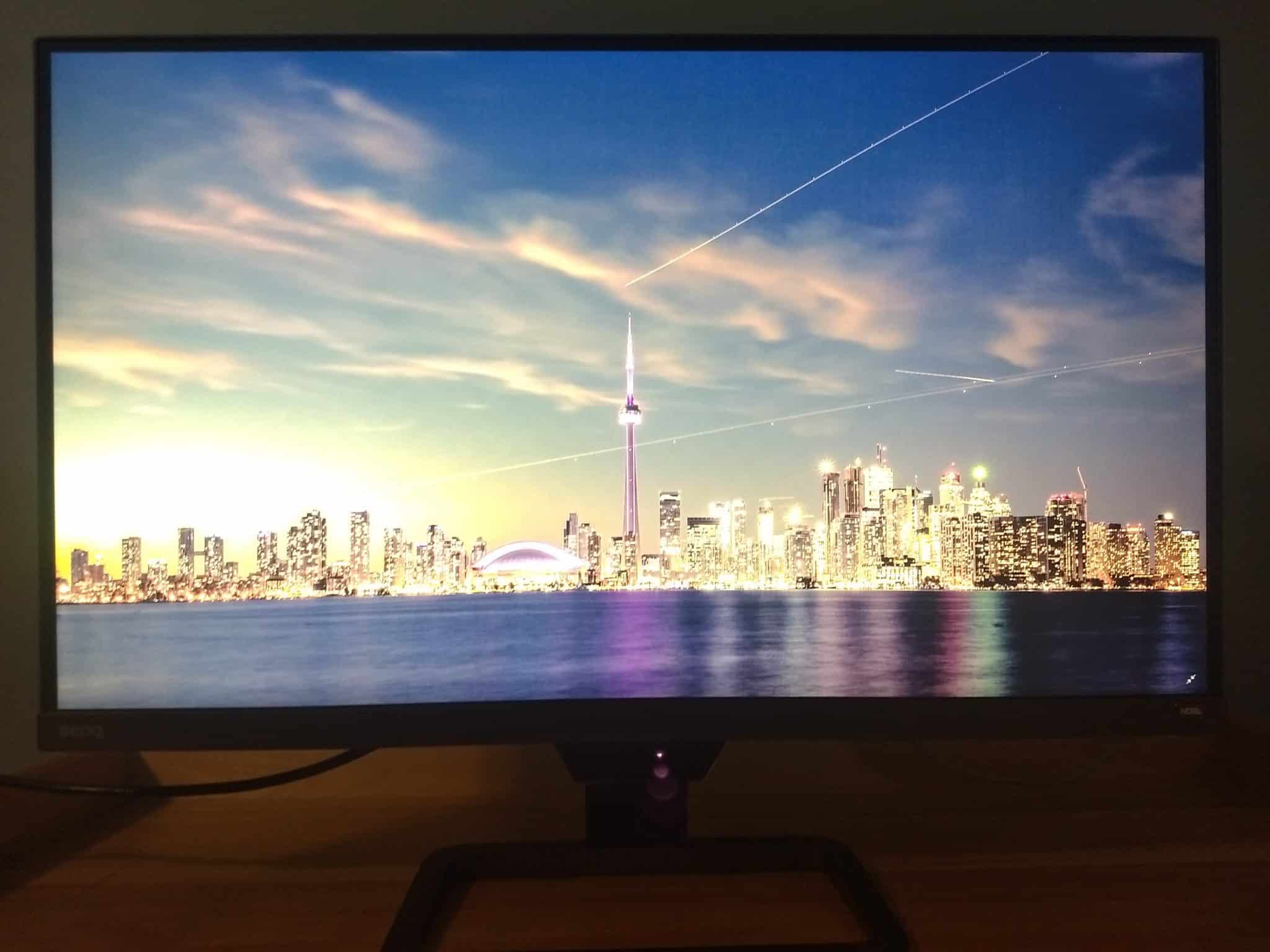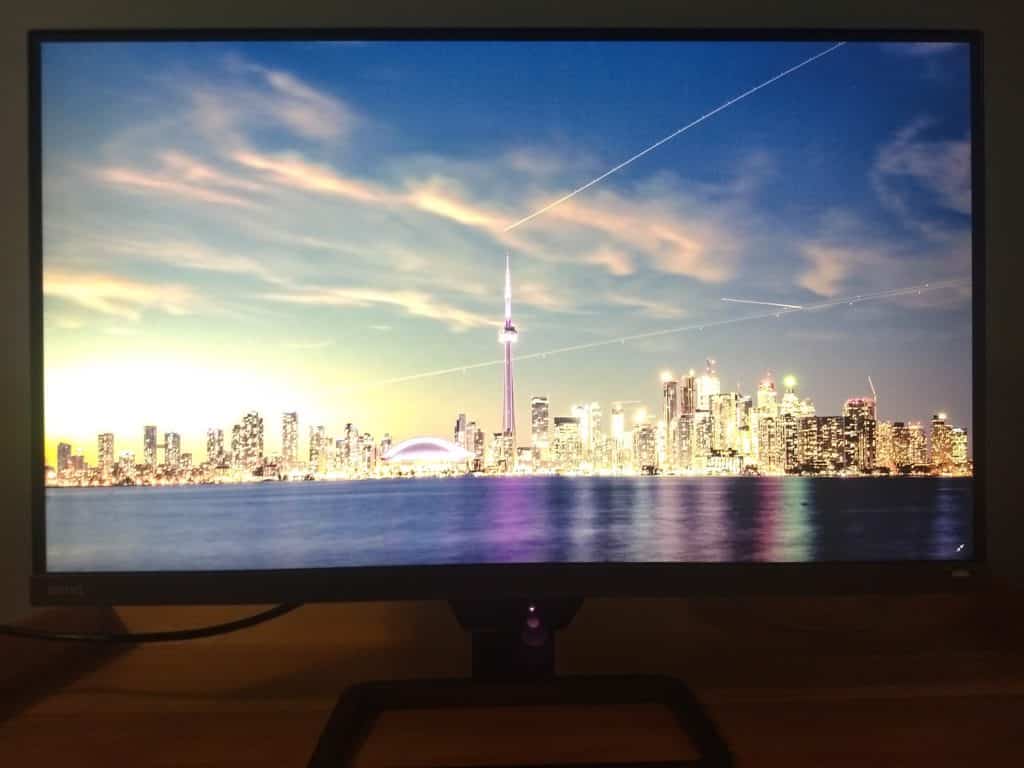 4K in a 27-inch screen can look a bit too sharp for most users, so its not the most comfortable view for office tasks or browsing. The 32-inch variant will be easier on your eyes, but its price can be prohibitive for some who want to stay close to the $500 range. But on the other hand, games and movies will be a joy to watch thanks to the massive pixel count which just makes everything clearer and more detailed.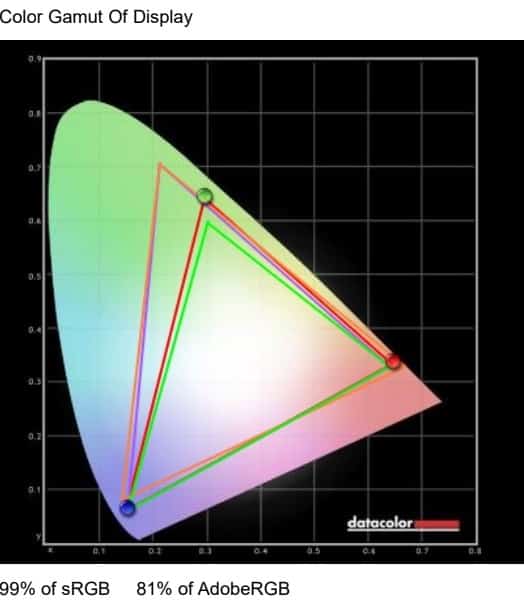 The BenQ EW2780U covers 99% of the sRGB color space which is great for daily use, but it's not as vibrant as the 32-inch model. However, this model features stunning accuracy out of the box with a deltaE average of only .65 at default which means it's ready for editing use. The color temperature looks natural and balanced, so there is no need to tweak the screen.
The BenQ EW2780U had good gamma tracking, so the screen isn't too dark or bright when viewing your content. The screen's contrast ratio reached as much as 1098:1 at 40% to 50% brightness, providing decent performance in black luminance and grayscale for an IPS panel. The screen does look grayish when viewing dark images at night, but its not as washed out as some IPS panels we've seen.
The HDRi feature's performance in the BenQ EW2780U is nice to have if you like playing around with a monitor's capabilities. It adds slight improvements to the screen's contrast in some instances such as watching HDR movies at night, but it cannot provide the full extended range of FALD-equipped displays. We also think that you should turn it off if you want to utilize the screen for editing purposes since it can affect the consistency depending on your room's lighting.
Panel uniformity for the BenQ EW2780U is fantastic since there are no leaks or clouding issues on the BenQ EW2780U test unit. Each of the quadrants had very minor deviances in brightness, contrast, and color fidelity from the ideal points, so you won't see noticeable image issues while in use. However, take note that this aspect varies between every unit due to manufacturing tolerances and the nature of IPS panels.
Pixel responsiveness and motion handling aren't the BenQ EW2780U's strongest qualities since it has a limited refresh rate and response time. Some trailing can be seen in contrasting transitions or when you pan the screen too fast. You can use the monitor's AMA or Advanced Motion Accelerator to help with this limitation, but we only recommend the High level since the strongest setting adds noticeable overshoot.
The BenQ EW2780U is a FreeSync monitor, but it is not certified to work with Nvidia's G-Sync Compatible mode for their GPUs. It will work if you force it via NCP, but we cannot guarantee that there will be no issues in the long run. Input lag sits at around 9ms which presents no delays in gaming and is excellent for a 60Hz 4K display.
Thoughts on the BenQ EW2780U
The BenQ EW2780U is a strong choice if you want a high-quality monitor for mixed or daily use with various devices. It's a capable option if you are a multi-platform gamer, plus it's a great solution if you need a screen that has excellent color accuracy. The connectivity layout makes this a practical choice if you use both 4K consoles, a PC, and a USB-C laptop that doesn't require over 60 watts to charge while in use.
We like the unique design of the monitor, but its added features such as its upgraded speakers while a dedicated volume wheel is a real treat. You seldom get a complete package like this model, but we wish BenQ added in an ergonomic stand which would sweeten the deal even more. The BenQ EW2780U is a fantastic 4K workhorse that can handle your daily needs with aplomb.
Pros:
Fantastic Color Accuracy
Upgraded Sound Package
Lots of Useful Features
Attractive Design
USB-C
Cons:
USB-C Limited to 60 Watts
Tilt-Only Stand
No USB-A Ports
About the Author: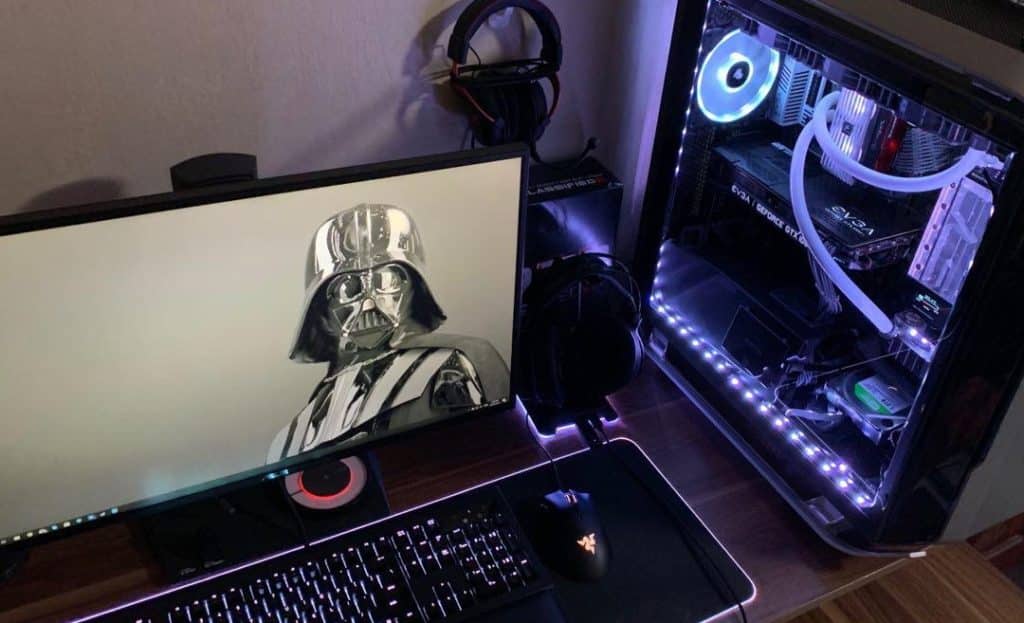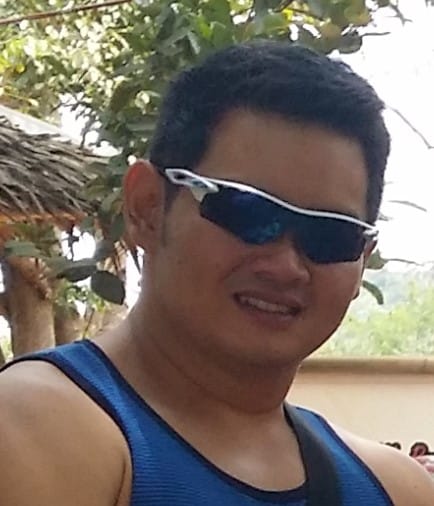 Paolo is a gaming veteran since the golden days of Doom and Warcraft and has been building gaming systems for family, friends, and colleagues since his junior high years. High-performance monitors are one of his fixations and he believes that it's every citizen's right to enjoy one. He has gone through several pieces of hardware in pursuit of every bit of performance gain, much to the dismay of his wallet. He now works with Monitornerds to scrutinize the latest gear to create reviews that accentuate the seldom explained aspects of a PC monitor.