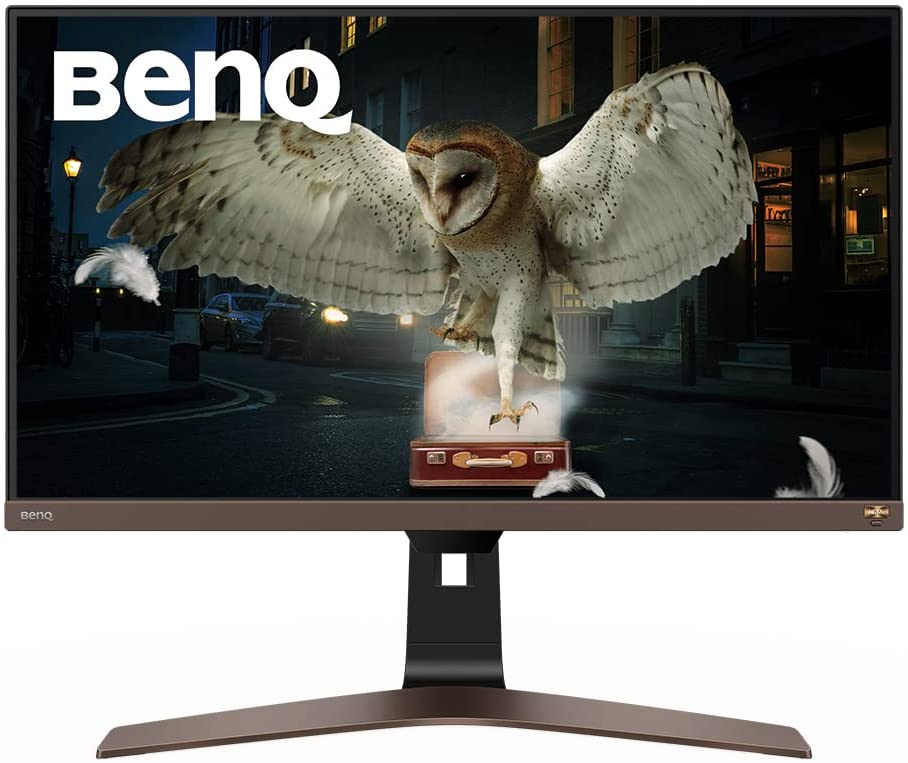 The BenQ EW2880U is designed for entertainment and media consumption along with some flexibility to make it useful for other tasks. It's a slightly bigger version of the EW2780U, but this new model is both an upgrade and a downgrade if you look at the specs. Let's see how the BenQ EW2880U performs to know if it's a worthy replacement for one of our Editor's Choice winners.

BenQ EW2880U Specifications
Screen Size: 28 Inches
Resolution: 3840 x 2160 4K
Aspect Ratio: 16:9
Panel Technology: In-Plane Switching (IPS)
Refresh Rate: 60Hz
Response Time: 5 ms
Contrast Ratio: 1300:1
Brightness: 300 cd/m²
Built-in Speakers: Yes (2 x 3 Watts)
Stand: Height – Yes
Stand: Tilt – Yes
Stand: Swivel – Yes
Stand: Pivot– No
VESA Compatibility: Yes (100 x 100)
Connectivity: DisplayPort 1.4 x 1, HDMI 2.0 x 2, USB-C 60W x 1, 3.5mm Audio Jack x 1
Dimensions: (W x H x D): 25.08" x 20.51" x 10.91 "
Weight: 17.4 lbs

Design and Features
The BenQ EW2880U sports the same aesthetic as its predecessor except it has a different base and stand design. It has a unique matte black and brown finish which sets it apart from the brand's prosumer and gaming variants. The display is bezel-free on three sides so you can appreciate more of the screen even if it has inner borders.
This model is slightly larger than the EW2780U, but not because of its 28-inch diagonal versus the latter's 27 inches. This product has a redesigned stand which makes it take up more space, but that extra heft also adds ergonomics to the monitor. It's also slightly heavier, but 17.4 pounds isn't a lot so you should be fine without any help.
Its build quality is great as you can expect from the brand and its premium offerings. The plastics used are thick and sturdy, plus there were no cosmetic defects that would make you question the brand's quality control. The included stand is stable and firm so the screen won't sag or shake while you are gaming, finishing tasks, or enjoying movies in 4K.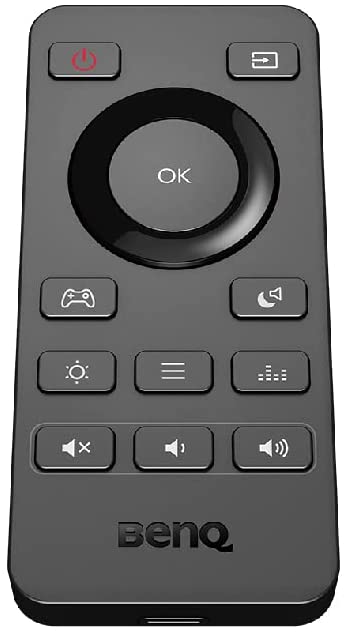 The BenQ EW2880U has an OSD joystick, but it also includes a mini remote for your convenience. It's easy to manipulate the monitor whether if it's on a desktop or in a couch gaming setup since you spend less time browsing through its settings. We also like the fact that the added gadget did not affect the pricing since seeing it usually means that the monitor belongs to the premium category.
It is also worth mentioning the nub under the BenQ logo on the bottom bezel of the monitor. It holds the monitor's sensor for its HDRi feature which adjusts the screen's brightness according to your environment. It's useful if you want to avoid eye strain, but we leave usually turn off the screen for gaming and entertainment or when color accuracy and consistency are necessary.
The stand included with the BenQ EW2880U is one of its upgrades since it now comes with tilt, swivel, and height adjustments. Some older EW series models only had tilt stands despite the higher price tags. You can also use VESA mounts, but it is not as necessary now since the monitor is already flexible by default.
Its connectivity panel is also one of its highlights since it includes DisplayPort 1.4, two HDMI 2.0 slots, and a USB-C connector with 60 watts charging and DP Alt mode. This aspect is what gives it its flexibility since it enables users to utilize laptops as host devices and charge them at the same time. You also get a 3.5mm jack for audio equipment, but there are no USB-A slots for peripherals and accessories.
However, its speakers can be considered a downgrade since they now only have 3 watts versus the older model's 5 watts. They still sound better and cleaner than most due to the brand's treVolo treatment, but there are limits to their volume and bass. You also don't get the dedicated volume wheel, but that's okay since this monitor has a remote.
Display and Performance
The BenQ EW2880U sports a 28-inch IPS panel with a 3840 x 2160, a 60Hz refresh rate, and a 5ms response time. The backlight has a 300 cd/m2 maximum, while the contrast is listed at 1000:1 like most IPS panels. This model mentions HDR capabilities and its HDRi feature, but it's only compatible with HDR10 signals, and it is not certified by VESA's standards.
4K monitors at this size are perfect if you want extra-crisp images and well-defined details. It's a bit harder to read if you don't have 20/20 vision, but you have options like zooming in or using scaling to enlarge letters and numbers. Games and movies will look better compared to 1080p and 1440p variants, but you will need a more powerful PC that can maximize it.
The BenQ EW2880U renders more than 100% sRGB and 83% DCI-P3 which means it did not reach its specified coverage. However, we like that it's accurate out of the box since its deltaE average is only at 1.28. Most users will be happy with the balanced and lively appearance of the panel, so tweaking more than the basic settings will be unnecessary.
Calibrating it reduced that dE average to a more impressive 0.71 which puts the monitor in the prosumer category. You need a colorimeter to achieve this kind of improvement, but it is only necessary if you are into color-critical work. Its not worth spending the extra on the gadget if you are using this model for its primary purpose, so we advise against buying one.
Its backlight reached 301 cd/m2 at 100%, while its contrast hit 997:1 at 60% brightness. It has enough illumination to fight off glare, but it is incapable of deep blacks like VA panels or IPS models with special backlights. This information also concludes that its HDRi mode is limited to emulation, so its HDR improvements are limited.
You also have to keep in mind that the BenQ EW2880U is limited to 60Hz, so it isn't the fastest when it comes to pixel response time. However, there's barely any blurring, but fast-paced and contrasting transitions can still show some persistence. Using the monitor's AMA overdrive setting helped with it, but use it sparingly since maxing it out will add overshoot.
This model is compatible with FreeSync and G-Sync if you force the latter via Nvidia Control Panel. This duality is handy so you don't lose out on VRR while playing games at the demanding 4K resolution. Input lag sits at 9ms so there is no reason to worry about delays while gaming.
Thoughts on the BenQ EW2880U
The BenQ EW2880U is a great pick if you want a color-accurate 4K monitor with great features and an attractive design. This model works great for any type of use, but you might want to calibrate it to maximize its accuracy for editing work. our favorite part about it is its reduced price which is considerably cheaper than its predecessor's launch cost.
However, there are still some things that the BenQ EW2880U is lacking like USB-A slots. There are also the limited HDR capabilities and a limited contrast ratio which is common with IPS monitors. However, these are minor complaints at the current price range, so we still consider it a great buy if you need a general-purpose 4K monitor.
Pros:
Fully Adjustable Stand Included
Superb Default and Calibrated Accuracy
USB-C and Remote Included
FreeSync/G-Sync Compatible
Cons:
No USB-A
Limited Contrast and HDR Performance
USB-C Only Charges Up to 60 Watts
About the Author: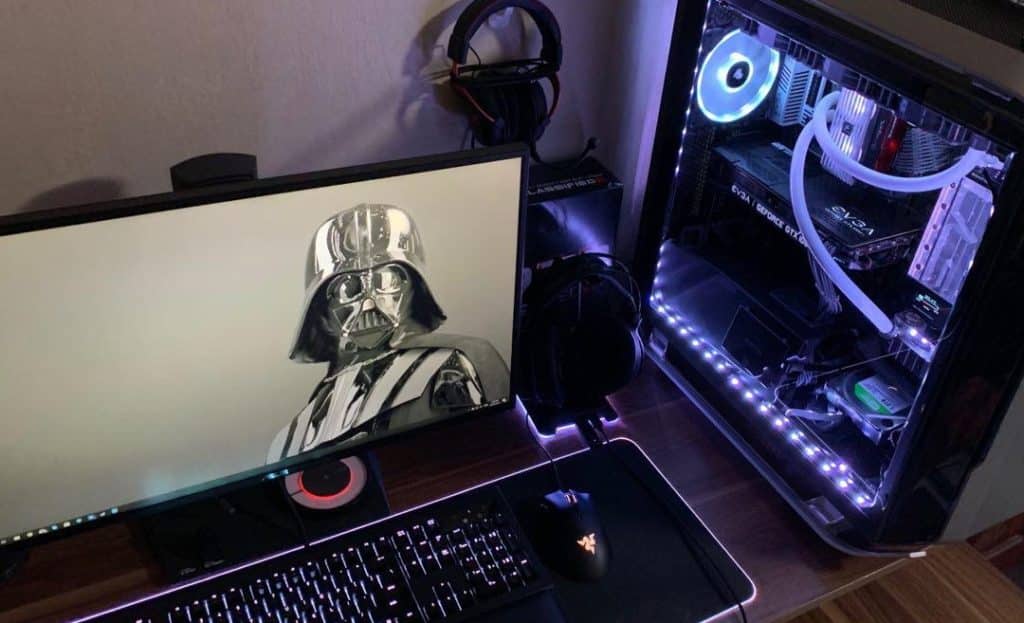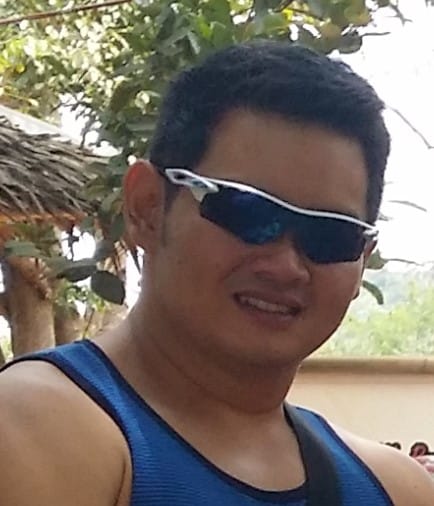 Paolo is a gaming veteran since the golden days of Doom and Warcraft and has been building gaming systems for family, friends, and colleagues since junior high. High-performance monitors are one of his fixations and he believes that it's every citizen's right to enjoy one. He has gone through several pieces of hardware in pursuit of every bit of performance gain, much to the dismay of his wallet. He now works with Monitornerds to scrutinize the latest gear to create reviews that accentuate the seldom explained aspects of a PC monitor.