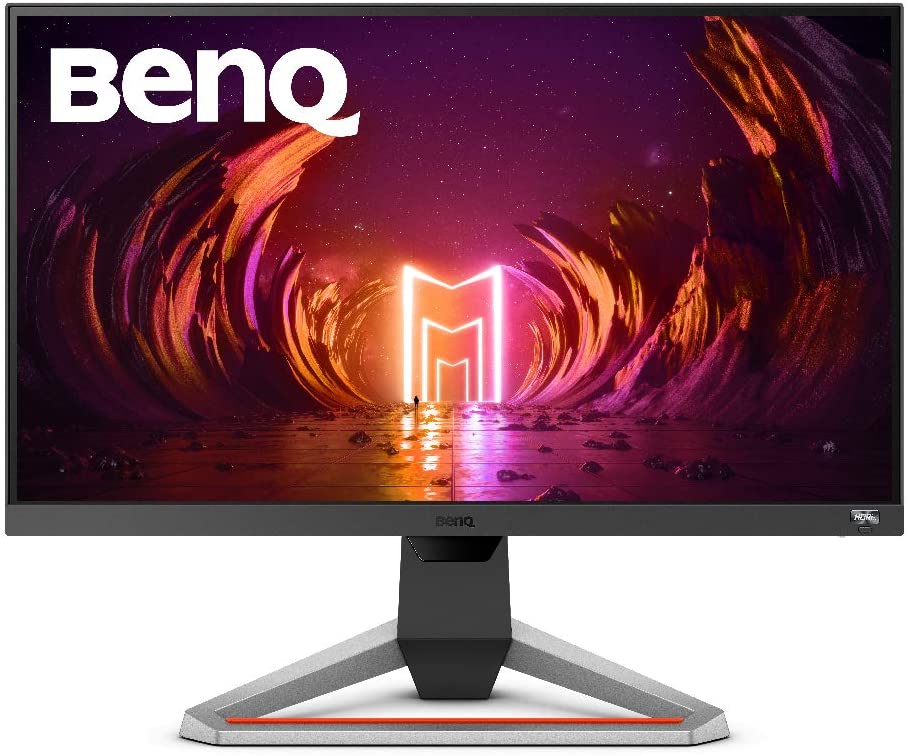 The BenQ Mobiuz EX2510 is designed for fast-paced gaming with better image quality thanks to its Fast IPS panel with better colors and viewing angles. BenQ is a major player in the E-Sports business, so their monitors are always geared for responsiveness and speed before anything else. The BenQ EX2510 is priced slightly higher than competitors like the AOC 24G2, but let's see if it's a better option overall.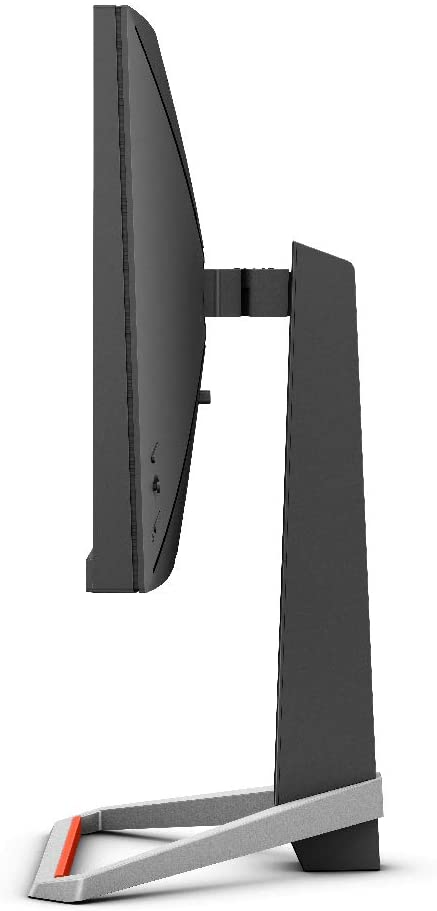 BenQ Mobiuz EX2510 Specifications
Screen Size: 25 Inches
Resolution:1920 x 1080 FHD
Aspect Ratio: 16:9
Panel Technology: In-Plane Switching (IPS)
Refresh Rate: 144Hz
Response Time: 1ms MPRT
Contrast Ratio: 1000:1 (Static)
Brightness: 400 cd/m²
Speakers: Yes( 2 x 2.5 Watts)
Stand: Height -Yes
Stand: Tilt – Yes
Stand: Swivel – Yes
Stand: Pivot – No
VESA Compatibility: Yes (100 x 100)
Connectivity: HDMI 2.0 x 2, DisplayPort 1.2 x 1, 3.5mm Jack x 1
Dimensions (W x H x D): 21.9" x 20.5" x 8.5"
Weight: 12.4 lbs

Design and Features
The BenQ Mobiuz EX2510 and its bigger brother, the EX2710 have been refreshed when it comes to aesthetics, so they aren't as serious-looking as the XL models. The monitor has a matte black finish and it's mated to a metallic stand with a dash of red on its base The monitor is bezel-free on three sides for a better view, but inner borders are still present when the display is in use.
One noticeable improvement on the Mobiuz monitors is that they are sleeker and they take up less space than BenQ's other offerings. The device only needs 8.5 inches of depth, while the cabinet itself needs considerably less if you decide to mount it. It's also not that heavy at 12.4 lbs, so it is portable for LAN parties if you tend to rearrange your room quite often.
Build quality is excellent just like any of BenQ's monitors since they don't skimp on material quality and craftsmanship. The plastics feel thick and solid, and there are no cosmetic defects on all edges and surfaces. The monitor also stands stable while its adjustment mechanism is firm enough to hold the view angle you've dialed in almost permanently.
You don't get the usual gaming extras with the BenQ Mobiuz EX2510 such as the S-Switch Arc/hotkey puck, or even RGB lighting. However, you will notice a notch at the bottom of the bezel which functions as the monitor's Brightness Intelligence sensor. It's nice for long hours of productivity, but feedback from gamers say that using it can affect the colors of a game too much.
The BenQ Mobiuz EX2510 has an OSD joystick for easy access to its menus, but it also has an Extreme Control feature that lets you customize shortcuts to the OSD for quicker inputs. We're glad that manufacturers are now proactive in improving their monitors' functionality, including this minor aspect. That doesn't mean much for plug and play users, but serious gamers who like to tweak on the fly will love add-ons like this.
The stand included with the BenQ Mobiuz EX2510 offers tilt, swivel, and height adjustments for getting a view angle that helps you focus is quite easy. You can't pivot the monitor, but that's ok since this model was not meant as a secondary for reading stream chats or looking at your temperatures. You can opt for a VESA mount, but it is only necessary if you need to save space or if you have multiple displays on your desk.

The BenQ Mobiuz EX2510's connectivity includes DisplayPort 1.2, two HDMI 2.0 slots, and a 3.5mm jack for headphones. You don't get extras like USB ports, but it's one of the monitors that can accommodate a PS5 or Xbox Series and run at 120Hz 1080p with no fuss. BenQ tested it themselves with this monitor, so getting 120Hz from the two consoles is guaranteed using the HDMI ports.
The BenQ Mobiuz EX2510 even includes a pair of speakers with 2.5 watts of output power. The sound quality isn't particularly ground-breaking, but it is always nice to have a secondary set for uses outside of competitive gaming.
Display and Performance
The BenQ Mobiuz EX2510 sports a 25-inch Fast IPS panel with a 1920 x 1080 resolution, a 144Hz refresh rate, and a 1ms MPRT response time. The backlight is rated at 400 cd/m2, while the contrast ratio is listed at 1000:1 like most IPS monitors. The monitor comes with HDR features like BenQ's HDRi and HDR10 compatibility, but it isn't as effective as those found on monitors with specialized backlight solutions.
The BenQ Mobiuz EX2510's 90 PPI isn't the sharpest in the market, but it's easy to use since it won't take a lot of adjustment coming from the monitors most have in school or at work. It also presents the best balance between clarity and visibility, so it isn't surprising that it is still preferred for E-Sports competitions. You won't need a lot of GPU horsepower as well to maximize the screen so a wide range of systems can get high framerates at 1080p.
Colors are excellent with the BenQ Mobiuz EX2510's since it can produce 110% of the sRGB gamut and around 75% of DCI-P3. That's not the best in the market, but the monitor's default accuracy is great for a gaming variant due to a deltaE average of only 2.08. You won't need to calibrate this monitor for gaming, but we know that there is some room for improvement as shown by other Fast IPS monitors.
Calibrating the BenQ Mobiuz EX2510 can reduce its dE average to 1.83 which is better than most of the results we got from BenQ's gaming variants. However, you need the help of a colorimeter that costs more to achieve this result. For most users, it isn't worth it, unless you also plan to use the monitor for editing purposes.
The BenQ Mobiuz EX2510's backlight typically tops at 345 cd/m2 at 100% in SDR, but it reaches as much as 431 cd/m2 when it's fed an HDR signal. Its contrast ratio reaches as much as 1145:1 as a result, but it still cannot produce true blacks like VA and OLED-based displays. The monitor has a few HDR presets you can use, so it's best to play around with the settings first before embarking on your gaming adventures.
Panel uniformity for the BenQ Mobiuz EX2510 is excellent since variances did not reach a level where it would be noticeable in games. There is some discrepancy in the spread of the backlight, but it's only visible when the screen is measured by a colorimeter or when an all-black image is displayed with the lights out. Take note that this aspect varies between every unit, so there are better and worse specimens out there.
Pixel response time is excellent on the BenQ Mobiuz EX2510 since blurring isn't a noticeable issue when it is running at 144Hz. Setting its AMA or Advanced Motion Accelerator to its 2 setting is enough to clear up the minimal persistence on the screen. It is an excellent choice for fast-paced games like CSGO or Valorant unlike the older IPS gaming monitors in previous years.
The BenQ Mobiuz EX2510 is a FreeSync Premium gaming monitor, but it also works with Nvidia's G-Sync Compatible mode flawlessly. It's always great to have access to both VRR platforms since you won't be locked to one or the other if you change GPU brands. The calculated input lag at 144Hz sits at 4ms, so there is no need to worry about de-synced instances or delays while gaming.
Thoughts on the BenQ Mobiuz EX2510
The BenQ Mobiuz EX2510 is a superb choice if you need a monitor that has great color quality, speed, and responsiveness rolled into a reasonably-priced package. The IPS panel performs as advertised when it comes to vibrancy and speed, so you can enjoy competitive games and most of their aspects. It's also worth noting that this model works with 120Hz modes on the PS5 and the Xbox Series X, so it's a practical buy if you own the consoles as well.
It is difficult to find a fault with the BenQ Mobiuz EX2510 except maybe its higher price point and its limited HDR capabilities. However, these are minor issues since comparable monitors aren't that much cheaper, and HDR isn't necessary for competitive gaming.
Pros:
G-Sync/FreeSync Compatible
Excellent Default Accuracy
Low Input Lag
Blur-Free
Cons:
Higher Price than Competitors
Limited HDR Capabilities
-About the Author: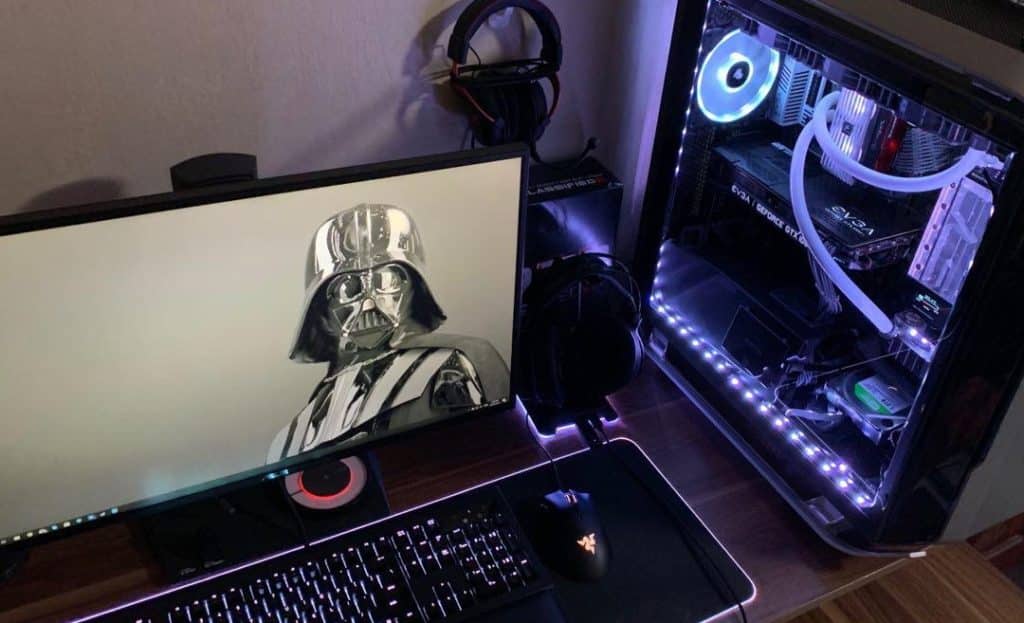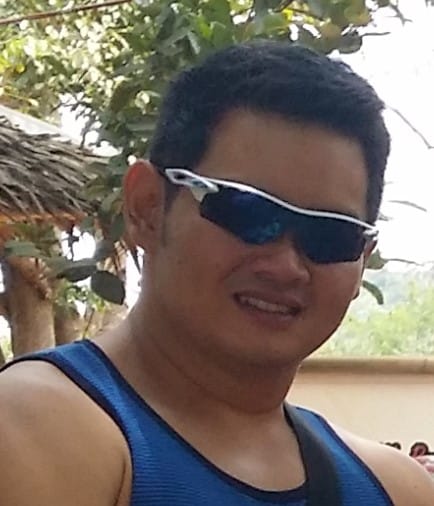 Paolo is a gaming veteran since the golden days of Doom and Warcraft and has been building gaming systems for family, friends, and colleagues since his junior high years. High-performance monitors are one of his fixations and he believes that it's every citizen's right to enjoy one. He has gone through several pieces of hardware in pursuit of every bit of performance gain, much to the dismay of his wallet. He now works with Monitornerds to scrutinize the latest gear to create reviews that accentuate the seldom explained aspects of a PC monitor.