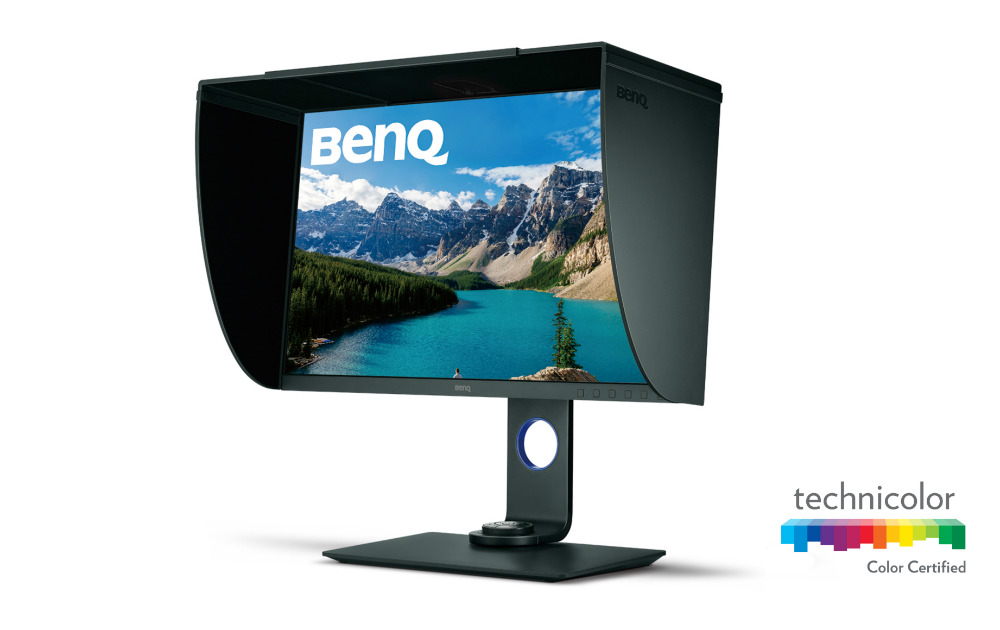 The BenQ SW271 offers accurate and comprehensive gamut color performance displayed in 4K and wrapped in a brilliantly designed exterior. This product fits in the upper brackets of the market, but it offers fantastic features and capabilities worthy of your hard-earned money. The BenQ SW271 hails from a lineage of excellent professional and gaming monitors and considering its refinements; it is easy to assume that this model is one of the best money can buy. Editor's note- Free shipping until 1/1/18 on all ZOWIE Monitors at BenQDirect.com with code ZOWIESHIP.
BenQ SW271 Specifications
Screen Size: 27 Inches
Resolution: 3840 x 2160 4K UHD
Aspect Ratio: 16:9
Panel Technology: In-Plane Switching (IPS)
Refresh Rate: 60Hz
Response Time: 5ms
Contrast Ratio: 1000:1 (Estimated Static)
Brightness: 350 cd/m²
Stand: Height – Yes (5.9 Inches)
Stand: Tilt – Yes
Stand: Swivel – Yes
Stand: Pivot – Yes
VESA Compatibility: Yes
Connectivity DisplayPort 1.4 x 1, HDMI 2.0 x 1, USB 3.0 x 2, USB-C x 1, SD Card Reader x 1, 3.5mm Audio Jack x 1
Dimensions (WxHxD): 24.166 x 24.05"x 8.40
Weight: 23.15lbs

Design and Features
The BenQ SW271 sports one of the cleanest looking designs in the professional market, thanks to its matte black texture and bezel-free face. Although panel borders are still visible, they are thin enough not to be noticeable, giving the screen an infinity-edge feel. OSD buttons are conveniently located on the right-hand side of the bottom bezel, which in turn, made the plastic strip thicker.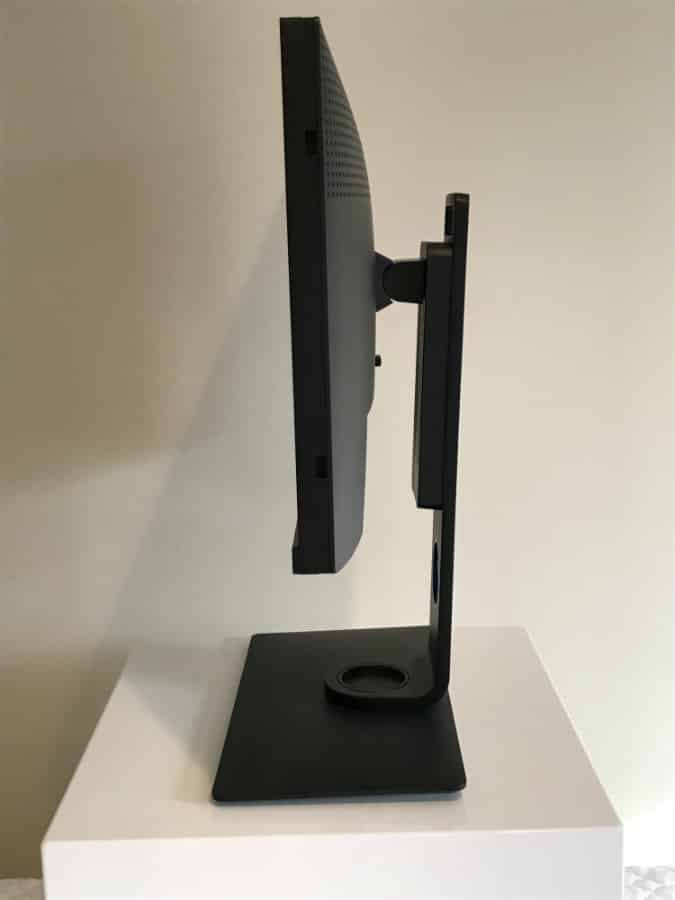 We also like the physical proportions of the BenQ SW271, since its cabinet is quite slim desite having the power brick inside which makes it suitable for flush mounting. The monitor only eats up 8.4 inches, and the placement of the hinge towards the back of the base makes it easy to push the whole thing closer to the edge of a narrow desk. Build quality is well worth the price and it would take a lot of jostling to destabilize the screen from its base.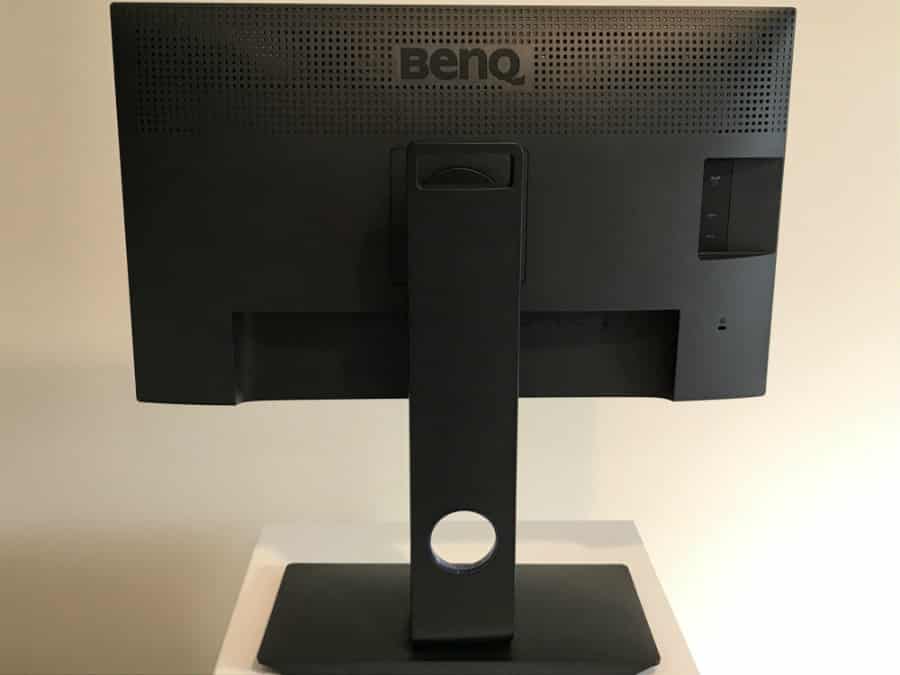 Like its gamer-centric cousins, the BenQ SW271 includes an ergonomic stand and plastic panels which assemble into a calibration hood. Assembly is a breeze and shouldn't take more than five minutes, plus you won't need any household tools for the endeavor. You have a height adjustment of almost six inches, plus you can tilt, swivel, or pivot the screen according to your desires.
The calibration hood, on the other hand, ships in several panels to allow users to assemble it for portrait and landscape modes by attaching each one to slots on the chassis sides. Each part snaps into place, so no tools are necessary, making it convenient if you want to configure your unit this way. The hood's surface also comes in matte black to help deflect glare, although its actual use is based more on personal taste rather than necessity.
Another critical feature of the BenQ SW271 is the hotkey puck which is widely known as the S-Switch Arc for gaming models. The tiny device connects to a proprietary slot on the rear while it sits comfortably in a circular groove on the base. The button layout includes three keys for hot-swapping between presets and navigation keys for comfortable OSD tinkering.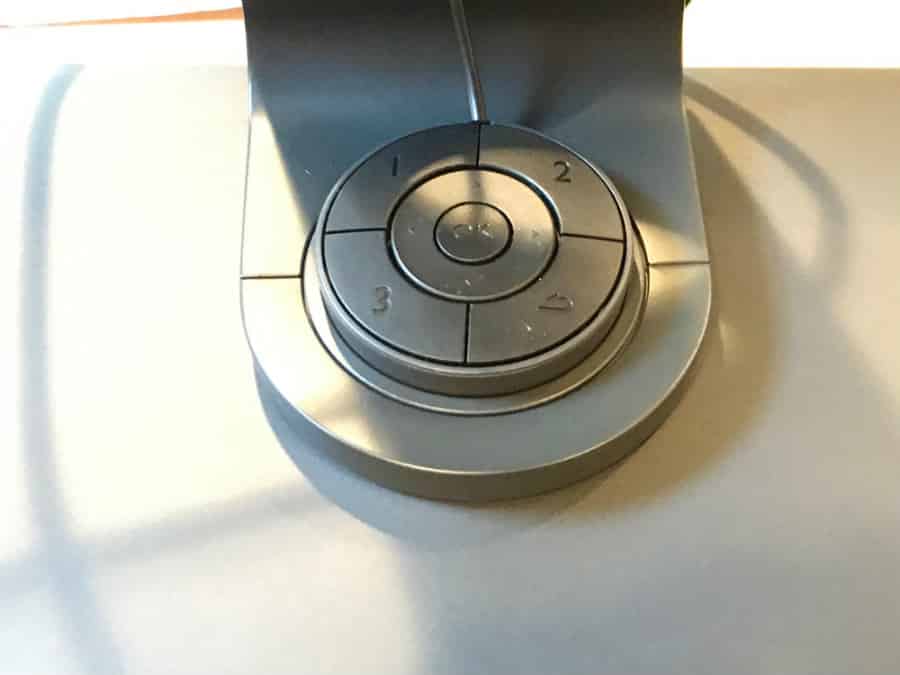 The BenQ SW271's I/O layout includes the necessary connectors for modern operation plus a few more. The panel consists of DisplayPort 1.4, two HDMI 2.0 slots, and three USB 3.0 receptacles. Two of the USB 3.0 ports along with an SD card reader are located on the hub accessible from the side at the bulge of the cabinet. There is also a USB-C slot on the main layout, but it does not have power delivery, so this model isn't suitable as a hub for your laptop.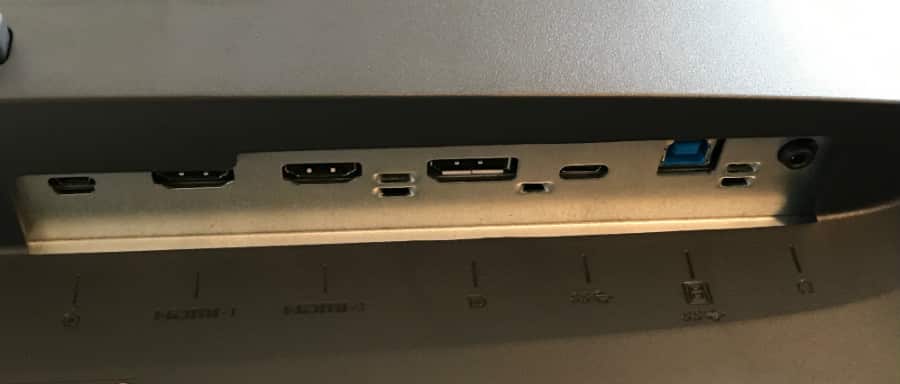 The BenQ SW271 is neatly packed into a simplified brown box without any graphics, but opening it and revealing its contents felt like Christmas. The box includes all the goodies you will need such as cables and accessories, and each major part comes compartmentalized in foam and cartons so they don't shift or get damaged. It can get confusing, but the product will arrive with sufficient documentation so assembly and operation will be a breeze.

Display and Performance
The BenQ SW271 sports a 27-inch IPS panel with a 3840 x 2160 native resolution, 60Hz refresh rate, 1000:1 contrast ratio, and 5ms response time. The module used in this device has a 10-bit interface matched with a 14-bit LUT which enables the product's specialty in extensive gamut coverage. The backlight used only has 350cd/m2 of brightness which instantly tells us that the SW271 doesn't have native HDR10 support.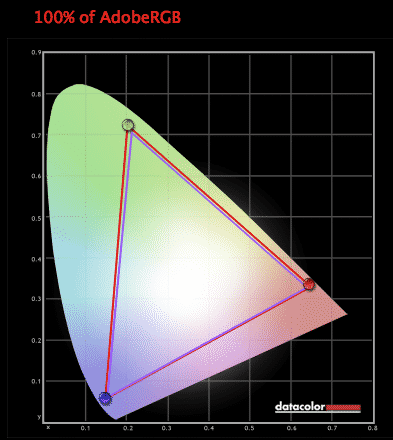 Our DataColor Spyder Elite 5 tells us that the BenQ SW271 is fully capable of displaying 100% Adobe RGB with minor under-saturation in the greens, dropping the accuracy average to Delta E 2.53. Other colors did not have any issues and calibrating yielded minuscule results which somehow improved the screen's fleshy tones. There still is plenty of vibrancy, which in some ways, helped us overlook these unexpected issues.
The BenQ SW271's contrast fell to an average of 700:1 at brightness levels below 50%, and 790:1 at peak settings. We expected better in this regard, although we have seen similar scores with other professional displays like the Acer BM320.  Gamma also had some minor deficiencies at an average of 2.27, although these scores did not wash out the images save for some extreme circumstances.
BenQ stated that the BenQ SW271 does have a degree of support for HDR content since it is capable of 93% DCI-P3 which is a few points short of the color standard's requirements. While there was an added degree of depth when watching videos from an HDR-capable player, PC gaming did not receive any beneficial augmentations in color. Remember, for HDR to adequately function, a screen must first meet a few requirements such as a FALD backlight and an even broader gamut coverage than what is offered.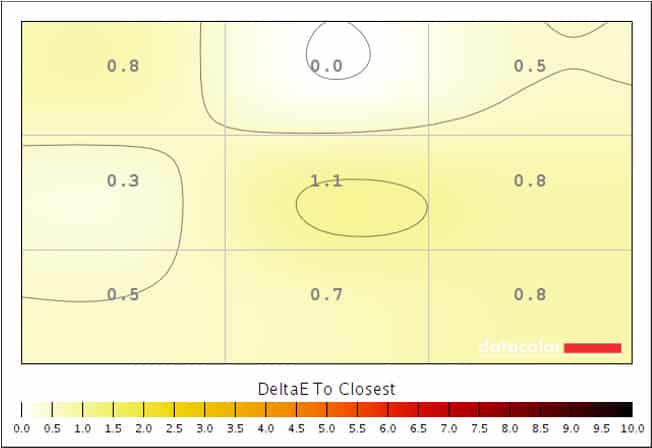 What was impressive in our tests of the BenQ SW271 is the panel and color uniformity which stayed within reasonable deviances in several brightness levels. At 50% brightness, luminance uniformity remained within 13% deviation on the upper quadrants while color uniformity had a maximum error of 1.1 which spreads down to .8 on other sections.  Images appeared balanced, and shades are correctly represented, although results may vary from one unit to another.
For most users, there is little need to calibrate since the vibrancy of the screen quickly overlaps the minor errors, although we know professionals will always demand perfection. For its specific purpose, the BenQ SW271 would be best utilized with a calibrator so you can continually tweak the device according to your needs. One of the features that could help is BenQ's Palette Master which works with several brands of colorimeters for easy configuration.
You can also utilize multi-input functions (PiP and PBP) via the BenQ SW271's OSD, although the screen size might be insufficient. However, this feature is best used if you want to insert entertainment while working, using 1 of the HDMI 2.0s as a 4K streaming connection while your workstation connects via the DP 1.4 slot. The usability of this offering is extensive, although we are disappointed that it can't be used as a dock for a USB-C laptop.
Gamers would love the BenQ SW271 since it only has an input lag score of 10.1ms, which is a fantastic result that places it close to its gaming monitor siblings. During our test run with Battlefield 1, the game's graphics and natural colors instantly popped, although we did notice some blurring due to the slower pixel transitions of the screen. There was also no FreeSync to aid our GPU, so there were stutters and tears which are highly noticeable if you are used to a faster display.
Thoughts on the BenQ SW271
The BenQ SW271 is a fantastic monitor worthy of insistent recommendations if you are in the market for an Adobe RGB display. The IPS screen on our review model did not show any expected flaws indicating careful selection and process, plus the build quality is superb and downright robust. The scores such as color accuracy and actual ratios could have been better, although, in our experience, each one is within an acceptable baseline similar to what competitors offer.
Once you power up the BenQ SW271 and do as little as adjusting the brightness, images and videos are pleasingly vibrant and crisp. We would still recommend using a colorimeter if you are looking to get this device since bi-weekly or monthly calibration is usually required for monitors like this. It's also great that users can enjoy some gaming without latency issues, although we wish BenQ included FreeSync into this superb product.