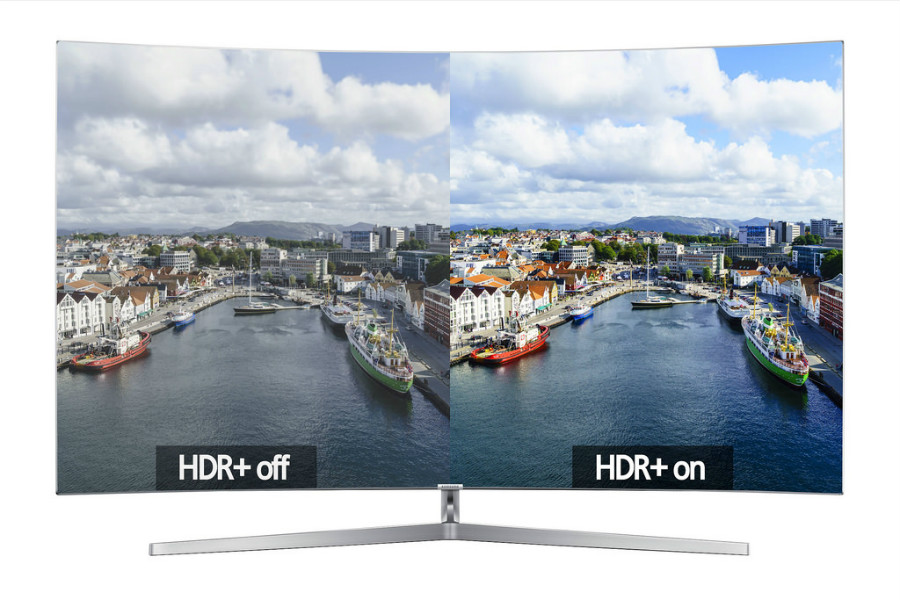 HDR is probably the most discussed and hotly debated topic in the display market in recent times thanks to its unrivaled improvements in visual characteristics such as color vibrancy and contrast. The increasing demand for HDR monitors has pushed manufacturers to push out new models with varying capabilities. HDR's peak began at CES in January of this year, and since then, we've seen the first salvo of compatible and fully capable monitors from the biggest brands.
While there are already available and capable TVs in the market, c
Simply put, HDR or High Dynamic Range is the ability to provide an output that has a significantly visible variance between bright and dark zones of an image. This ability helps create lifelike images while replicating accurate details in lighting and shades to create a picture which is truthfully bright or dark, without sacrificing detail.
To compare, details such as object outlines disappear when the image is predominantly dark, while darker grays become black without definition. On the other hand, bright scenes have issues where generously illuminated objects become appear white when the screen is trying to replicate several different levels of lighting. HDR cures these problems and creates an image with a visible increase in depth and a more faithful reproduction which sits closer to reality.
How to Achieve High Dynamic Range in Displays

HDR is heavily reliant on the backlight's ability to intensify in bright scenes and to tone down or completely shut off in darkened instances. Premium monitors have been equipped with a similar technology called DCR or Dynamic Contrast ratio, but the backlight unit dims as a whole, which primarily affects the image if it does contain differing brightness levels.
Due to the limitations of DCR and its effect on contrast quality, local dimming with a FALD (Full Array Local Dimming) as well as edge-lit backlights had to be developed. The latter is more prevalent in the first generation of HDR monitors because it is much cheaper, while most TVs offering HDR are already fully utilizing FALD. The gist is that each LED in an array is controlled individually, making them responsible for their respective areas of the screen.
While this cures the singularity of global dimming which is more typical, there are some drawbacks to the technology. Other than making a particular product more expensive, small objects such as a bulb in a structure or a star in the night sky cannot benefit from local dimming. At some points, users will also witness "blooming" when two adjacent zones are alternating, creating a halo effect on their spot.
Designers are trying to get around this limitation by creating more areas in a single array to refine the results. Currently, top-end devices with FALD have 384 individual zones to lessen blooming and halo effects. There is also the issue of adding unwanted thickness to a monitor or TV's cabinet, affecting a modern consumer's taste for ultra-thin and bezel-free aesthetics.
The UHD Alliance and their HDR Standard for TVs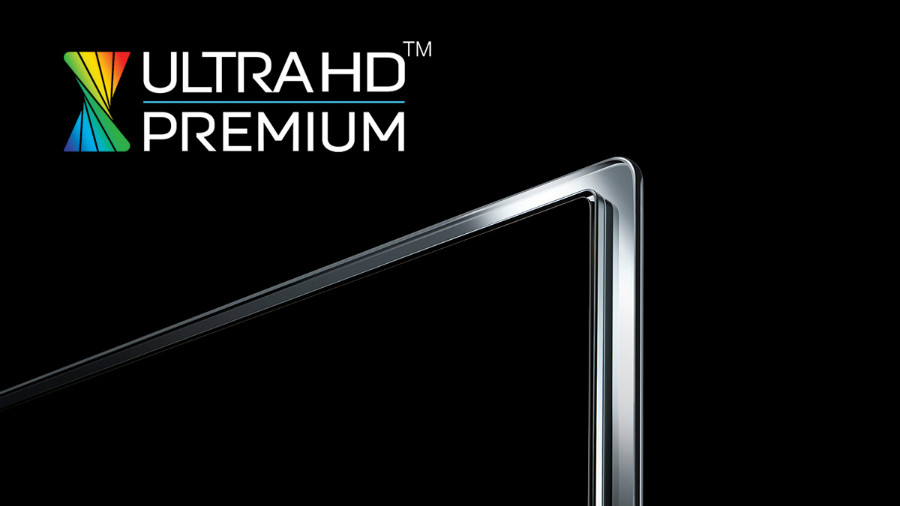 Most of the measures mentioned below came from an agreement made between a group of TV manufacturers, filmmakers, and tech firms. Before the UltraHD Premium certification existed, television brands were free to claim that their products were indeed HDR compatible without having to go through a rigorous process of filtration. To protect consumers and to ensure that they can enjoy true HDR visuals, a benchmark list was set to unify the market.
Aside from FALD backlights mentioned above, manufacturers are also challenged to select between two formulas for a product to become certified for HDR. The first option would be to add a maximum luminance of 1000 cd/m2 and a black level of .05cd/m2 to create a contrast ratio of 20,000:1. The second option is at 540cd/m2 of backlight illumination and a black level of .0005cd/m2 which would offer a contrast ratio of 1,080,000:1. PC monitors are only concerned with the former since the latter is for OLED TVs.
Another aspect would be color depth processing and gamut, which seconds the technicalities and complements backlighting in displays. A display must have a 10-bit interface for enhanced depth and a gamut 25% wider than the regular sRGB standard which equates to only 35% of the colors the human eyes can see. To compare, Adobe RGB is 117% sRGB, so the required levels or saturation are much higher than what we are used to seeing.
Finally, True HDR requires top-notched connectivity from a display, starting with the capabilities of HDMI 2.0 which is the standard for TV and consoles. DisplayPort 1.2 is more common in our beloved monitors, but showing an HDR signal above 60Hz at high resolutions will require the newer DisplayPort 1.4 connector and its increased bandwidth.
HDR in the Current Monitor Market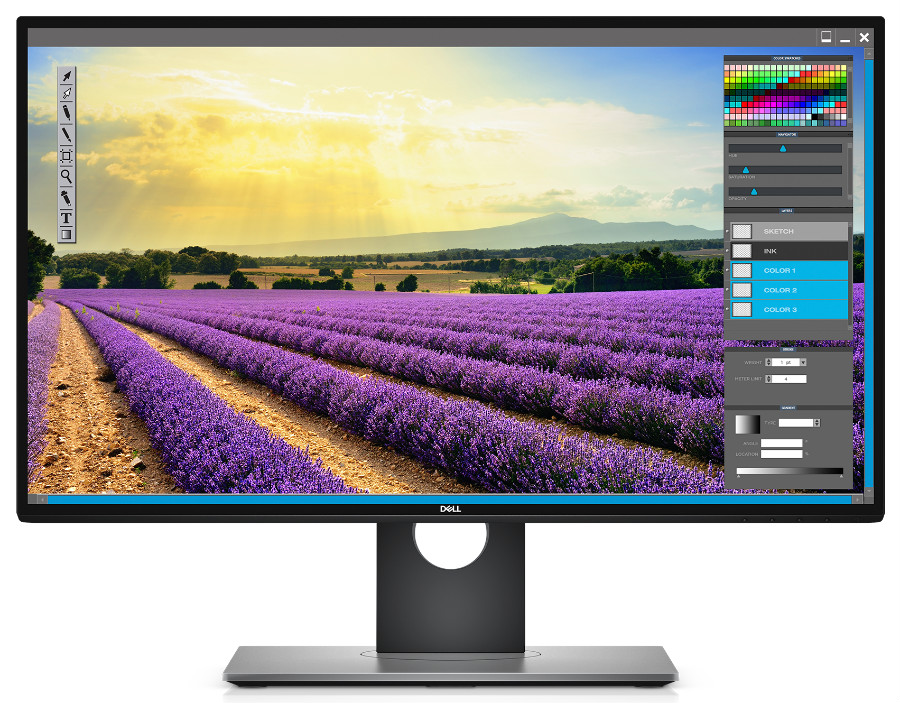 The Dell UP2718Q 4K HDR Professional Monitor
We've already started to see HDR Monitors, but currently, there is no defining standard unlike on TVs if a product is competent. For example, models such as the Dell UP2718Q which is a 4K Professional monitor equipped with a FALD backlight and a wider gamut coverage which are both essential to true HDR capability. But then again, the brand also offers products such as the Dell S2718D which provides a lower resolution, and "Dell HDR" which is merely a simulated filter to recreate HDR qualities.
Some upcoming monitors like the BenQ EW277HDR also promise HDR compatibility, but its low brightness of 400cd/m2 is already telling us that it will only come with a simulated output. So in our opinion, the HDR Monitor market is still a mess since it cannot offer uniformity from which customers can base their decisions if they will dive into the technology or not.
If you are willing to wait for the tech and the market to mature, rest assured that at some point, a governing body will introduce effective certification parameters for HDR monitors. Once a benchmark is set, developers will then follow suit and create games and applications that will adhere and maximize this set of capabilities. Consoles and video playback vehicles such as Netflix are fully ready for HDR, and even if it's disappointing that HDR for PC is lagging behind, we're hopeful that this niche will catch up or possibly overtake the current technology.
HDR in PC Gaming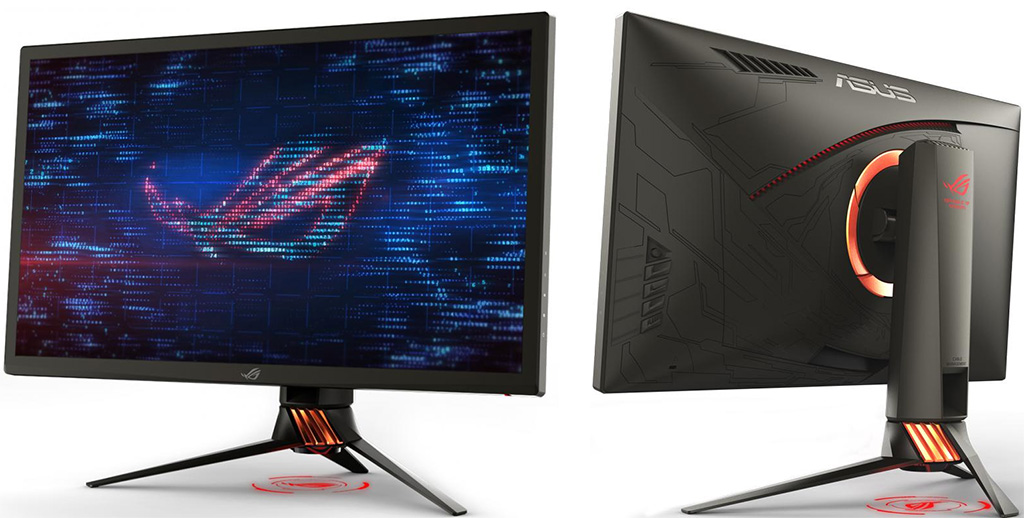 The Asus PG27UQ 4K 144Hz HDR Gaming Monitor
Speaking of standards and the developing but struggling programming of today's games, there are two big proponents of the big gaming market that are making moves to push for HDR gaming. At CES 2017, both Nvidia and AMD announced the second generation of their monitor VRR technologies which will cater to the needs of enthusiasts for HDR visuals. These two companies are the keys to the success of this endeavor for PC gaming since almost all of the qualified displays for games have one or the other's technology.
1. Nvidia G-Sync HDR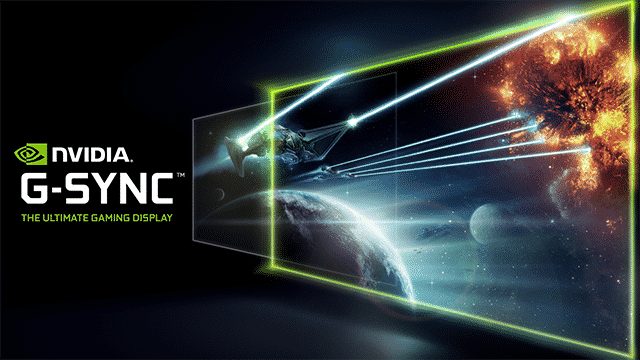 Nvidia is currently working on G-Sync HDR which adds compatibility to a certified monitor using a hardware-based approach almost similar to how the UHD Alliance set the standards for TVs. This tech is co-developed with AU Optronics which is the leading manufacturer of OEM panels for most of the gaming monitors you can buy. What's exciting about all of this is that G-Sync HDR is being designed from the ground up, meaning we could see results that are free from limitations such as high latency.
This method might also create a premium standard that can set manufacturers straight in producing fully-capable HDR monitors instead of adding to the messy and limited compatibility we see now. Nvidia's take is strictly following known standards such as wide gamut support of over 125% sRGB which is now achievable thanks to Quantum Dot technology. Although having a QDEF film doesn't guarantee HDR capabilities, it will, however, increase saturation and contrast levels, resulting in a color performance suitable for this purpose.
Other details are still unknown and we haven't heard a peep from Nvidia regarding G-Sync HDR, but their publishing on the topic suggests a formula of wide gamuts, higher brightness, greater contrast, and fast refresh rates. All of these items except the latter which Nvidia coined in are included in Ultra HD Premium (HDR TV Standard) specs. They simply added high-refresh rates to their target because G-Sync HDR, much like the original, will attach to fast gaming monitors.
One example is the Asus PG27UQ which is a 4K 144Hz gaming monitor which will ship with Quantum Dot technology and a 1000cd/m2 FALD backlight with 384 independent zones, and the necessary DisplayPort 1.4 connection to handle the bandwidth. The inclusion of a FALD unit proves this theory that G-Sync HDR will arrive based on hardware, but the biggest downside will be the cost of these upcoming products.
2. AMD FreeSync 2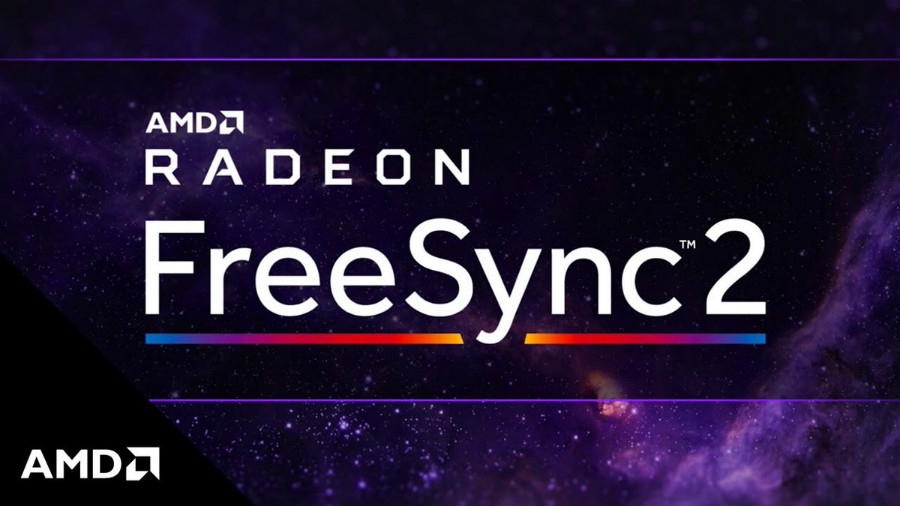 AMD FreeSync 2 isn't a replacement for the well-loved and cost-effective variable refresh rate solution from the red team. The brand states that is an answer to the rising demand of the color standard for high-end gaming by taking a smarter approach than simply adding premium hardware specs. Simply put, FreeSync 2 will implement compatibility via software and programming, taking most of the work away from your monitor.
But the biggest hindrance here is the mixed successes and failures of current HDR support in the PC ecosystem. For one, Microsoft Windows 10 doesn't have a complete and functioning HDR feature, plus there aren't any available color solutions which can fully support the already available HDR monitors. Windows 10 received updates for HDR compatibility, but it did not solve all issues since functions were limited.
FreeSync 2 aims to change this by working around OS, hardware, and program limitations by changing the whole display process, and instead utilizing an optimized pipeline. This approach will make it easier for games to adapt to the standard while avoiding issues such as latency and limited performance gains. Again, FreeSync 2 will be cheaper to implement since future monitors might not need proprietary control modules for HDR to function adequately.
Thoughts on HDR in the Monitor Market
Our beloved monitors have a long way to go as far as full HDR compatibility is concerned, but more than that, issues at the software level need to be addressed as well. The early examples we have seen like the Dell UP2718Q are already fantastic for what they are, but the limitations they carry makes us feel that a huge chunk is missing in what they can offer. Putting them to the test is a challenge as well since there is barely any available media which we can base our ratings on opinions on.
But on a positive note, HDR in PC Monitors for gaming and professional use has a ton of promise which we can't ignore. A revolution in this regard would be similar, if not bigger than how 1080p displays revolutionized the display market, eventually going on to be the universal standard for everything related to PC usage. Promising monitors such as the Asus PG27UQ and the Acer X27 have been pushed to Q1 2018 due to panel manufacturing delays. But when the time comes, hopefully, every aspect the PC environment requires will probably be addressed.