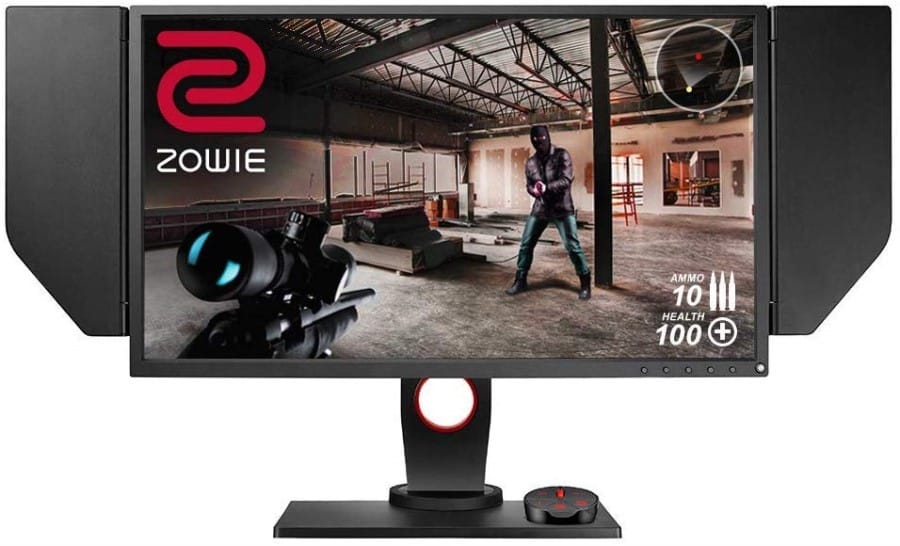 The BenQ Zowie XL2740 is designed from the ground up to be the premiere monitor for E-Sports thanks to its tuned responsiveness and functional design. This model uses TN technology unlike so many recent models, but BenQ's flagships have focused on speed more than anything else. The BenQ Zowie XL2740 is quite expensive, but does its capabilities balance out every dollar you have to spend on it?

BenQ Zowie XL2740 Specifications
Screen Size: 27 Inches
Resolution: 1920 x 1080 FHD
Aspect Ratio: 16:9
Panel Technology: Twisted Nematic (TN)
Refresh Rate: 240Hz
Response Time: 1ms
Contrast Ratio: 1000:1 (Static)
Brightness: 320cd/m²
Built-in Speakers: No
Stand: Height – Yes
Stand: Tilt – Yes
Stand: Swivel – Yes
Stand: Pivot – Yes
VESA Compatibility: Yes
Connectivity: DisplayPort 1.2 x 1, HDMI 2.0 x 1, HDMI 1.4 x 1, DVI-DL x 1, USB 3.0 x 3, 3.5mm Jack x 2
Dimensions with Stand(WxHxD): 24.9" x 16.51" x 8.86"
Weight: 18.74lbs

Design and Features
The BenQ Zowie XL2740 sports the signature design of the entire E-Sports line which has a simplified industrial appearance. It would be easy to mistake the monitor as an office variant, but its subtle hints of gamer-centric add-ons will give away its true intentions. This model, like its predecessors, isn't bezel-free, but the plastic borders still fall within reasonable limits.
The BenQ Zowie XL2740's overall build quality is nothing short of fantastic since the brand takes good care of all of its products, especially its flagships. The plastics used feel thick and sturdy, while the matte black texture does a great job at warding off dust and fingerprints for that always new look. You also won't hear creaks or see uneven seams on the device which are usually an indication of poor quality control or design.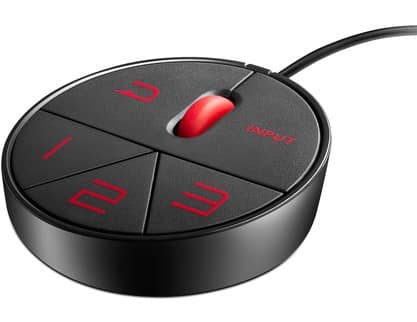 One of the most prominent features of the BenQ Zowie XL2740 is its S-Switch remote which has a scroll wheel and three preset buttons for saved profiles. The device still has a button layout on the bottom bezel, but we reckon you'd find yourself using the remote more. The gadget connects to its own mini-USB slot so it won't consume the ones you can use for thumb drives or peripherals.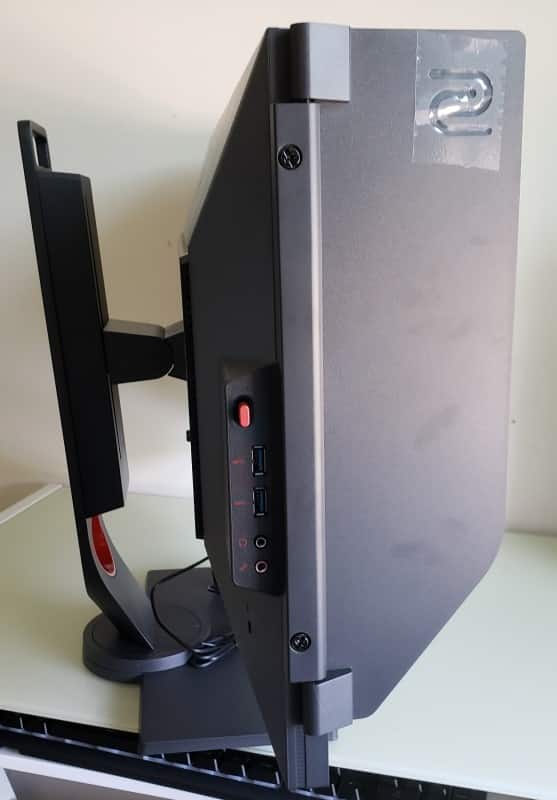 You also get a fully-adjustable stand with the BenQ Zowie XL2740 which is designed to accommodate a gaming setup properly. You can tilt, swivel, pivot, and adjust the height of the monitor while the cable hole takes care of your peripheral's connectors. It's also fully removable at the click of a button if in case you want to swap it out with a VESA mount.
Connectivity isn't an issue with the BenQ Zowie XL2740 since it has everything you will need. The panel at the rear contains DisplayPort 1.2, HDMI 2.0, HDMI 1.4, and a DVI-DL port for older GPUs. The USB upstream slot, mic jack, and mini-USB receptacle for the S-Switch can also be found here.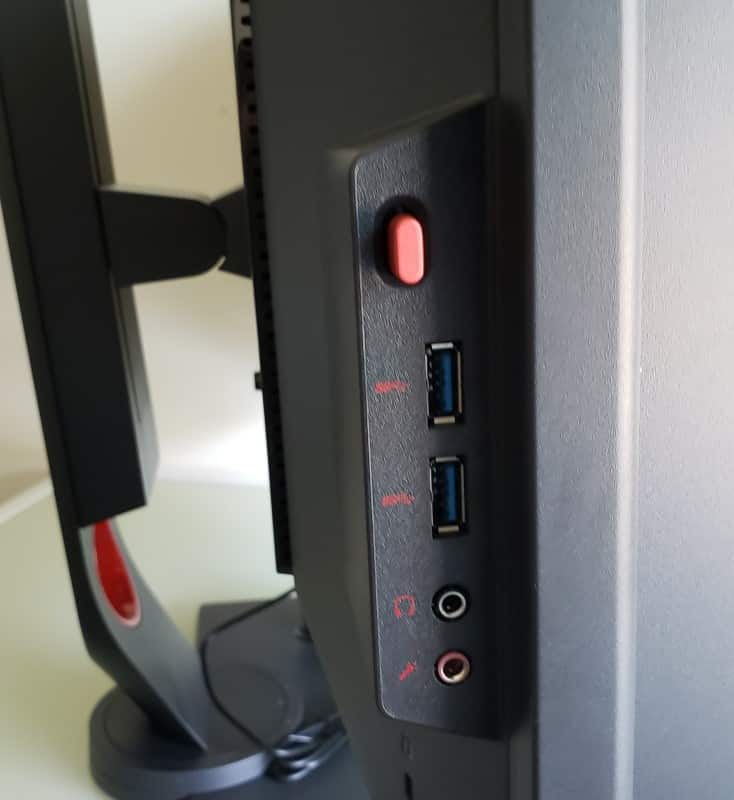 The two USB 3.0 slots are found on the convenience hub concealed at the side of the chassis. You will also find audio passthrough jacks there for easy headset connection, along with a hanger that pops out when pressed. This small add-on is something we wish other gaming monitors company would use on their designs since it ups the ease of use factor.
Another eye-catching add on for this iteration is the plastic shields or flaps which attach to the sides of the monitor. The BenQ Zowie XL2740's pair looks narrower than what their prosumer monitors, but BenQ says they help with focus. Its usability will vary between individual preferences, but its a nice add-on to an already well-equipped gaming monitor.
Display and Performance
The BenQ Zowie XL2740 sports a 27-inch TN panel with a 1920 x 1080 resolution, 240Hz refresh rate, and 1ms response time. The backlight is limited to 320 cd/m2 this time around, but contrast is still rated at 1000:1. This model is fantastic for E-Sports gaming if speed and visibility are your priorities for better target acquisition and accuracy.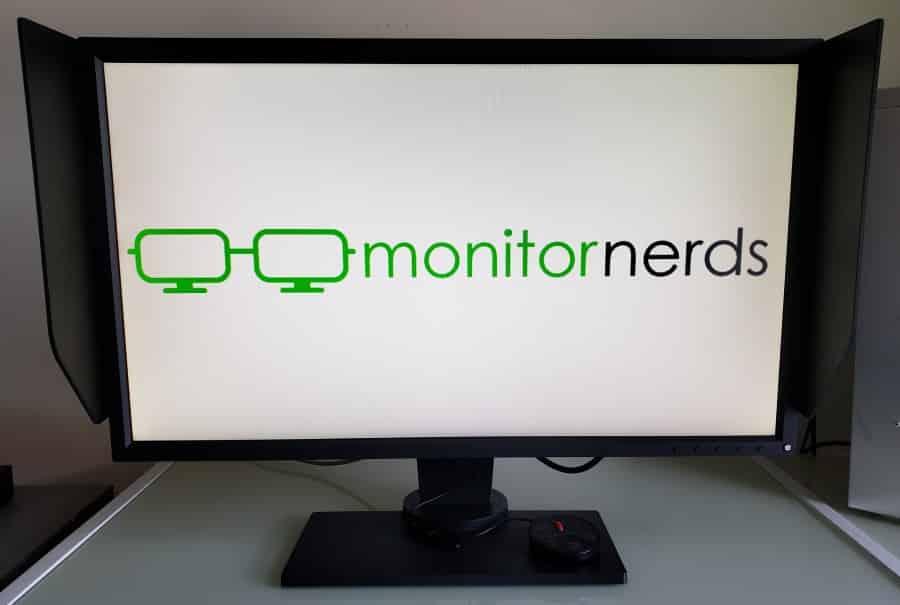 The lower than the ideal pixel density of 81PPI on 27-inch monitors like the BenQ Zowie XL2740 makes images somewhat fuzzy. Image softening is common since the pixels are bigger, but the expanded screen will also make small objects more visible and easier to target. This characteristic makes the format ideal for competitive gamers, but if you want sharp images, a 1440p screen will be better in this size.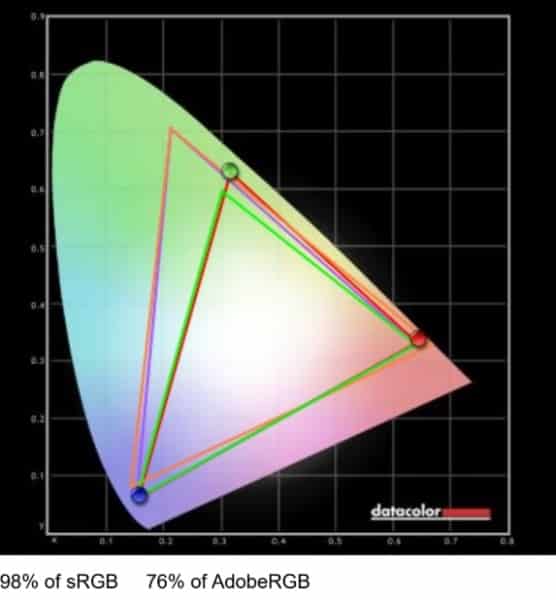 The BenQ Zowie XL2740 covers 98% of the sRGB gamut by default which is ideal for everyday use. However, accuracy isn't what we expected since the screen's Delta E scores reached as much as 4.1. You can tweak the screen or use a colorimeter to bring down the average to around 1.9 which balances the screen and lessens its extra warmth.
The screen's gamma is also slightly excessive at 2.3, but many will not notice the difference, especially for gaming. What stands out, however, is the BenQ Zowie XL2740's contrast which reached a maximum of 1050:1. The screen still tends to look grayish in dark environments, but the black luminance is noticeably better on this model.
The screen's uniformity for the most part has no problems as long as you view the BenQ Zowie XL2740 head-on and avoid its limited viewing angles. None of the quadrants have noticeable color shift or washing out compare to the others, but viewing an all-black image will reveal some flaws. The corners tend to appear darker than the rest of the screen which makes it seem that there is some clouding issue.
The BenQ Zowie XL2740's pixel responsiveness is at its peak since there are virtually no blurs at the maximum refresh rate. This model doesn't have the capabilities of the brighter DyAc variants and there is no ULMB feature. You can still utilize the monitor's AMA overdrive feature, but we recommend staying with the High level since the Premium setting induces very noticeable overshoot.
The BenQ Zowie XL2740 is a FreeSync gaming monitor, but its also a certified G-Sync compatible monitor. This model works great with Nvidia and AMD's upper mid-range to top-end cards which can help you reach the maximum refresh rate. Input lag sits below 4ms, making this model one of the fastest gaming monitors available.
Thoughts on the BenQ Zowie XL2740
The BenQ Zowie XL2740 delivers its promise of speed and functionality for hardcore gamers who want nothing but the best. The product's TN panel displays incredible speed and smoothness, but it needs a bit of work when it comes to image quality and color accuracy. We've always loved BenQ's XL-series designs which is centered on competitive gamers.
It's also fantastic that the BenQ Zowie XL2740 is compatible with both FreeSync and G-Sync so it can cover a wider audience. We do find the lack of a backlight strobing function strange for a monitor of this caliber, especially one this expensive. If the price isn't an issue and you want one of the top picks, the BenQ Zowie XL2740 is a fantastic buy for E-Sports-level gaming.
About the Author: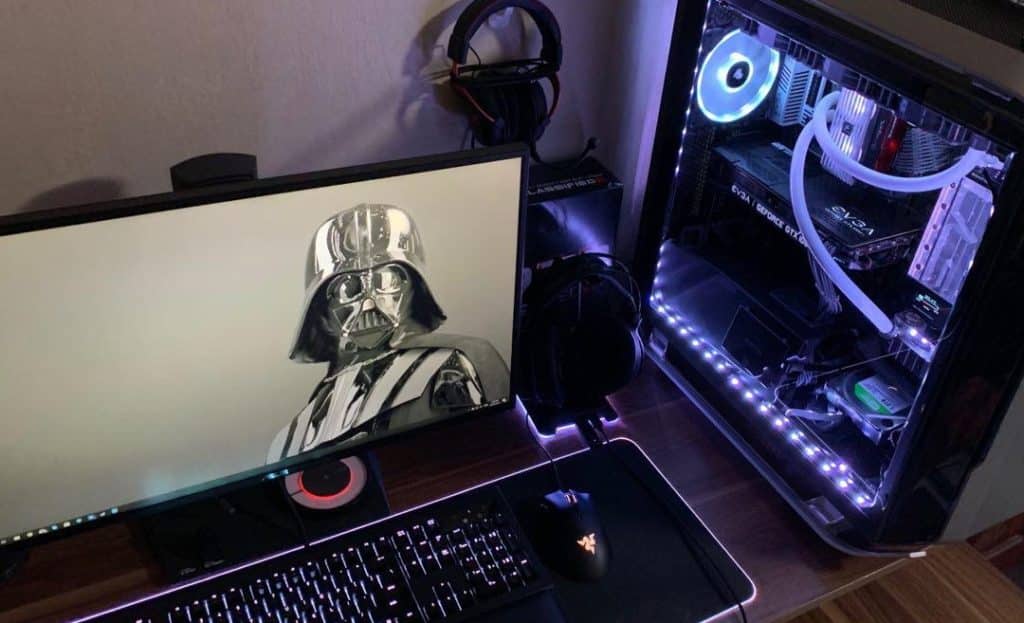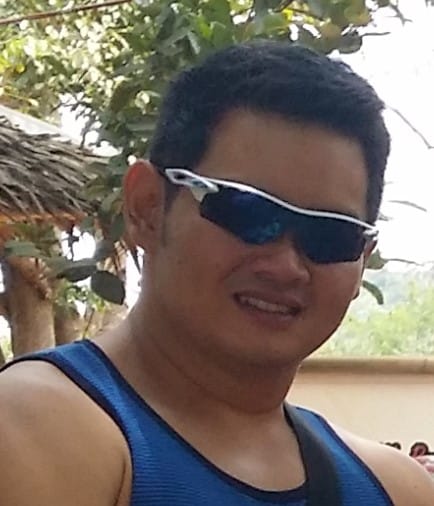 Paolo is a gaming veteran since the golden days of Doom and Warcraft and has been building gaming systems for family, friends, and colleagues since his junior high years. High-performance monitors are one of his fixations and he believes that it's every citizen's right to enjoy one. He has gone through several pieces of hardware in pursuit of every bit of performance gain, much to the dismay of his wallet. He now works with Monitornerds to scrutinize the latest gear to create reviews which accentuate the seldom explained aspects of a PC monitor.