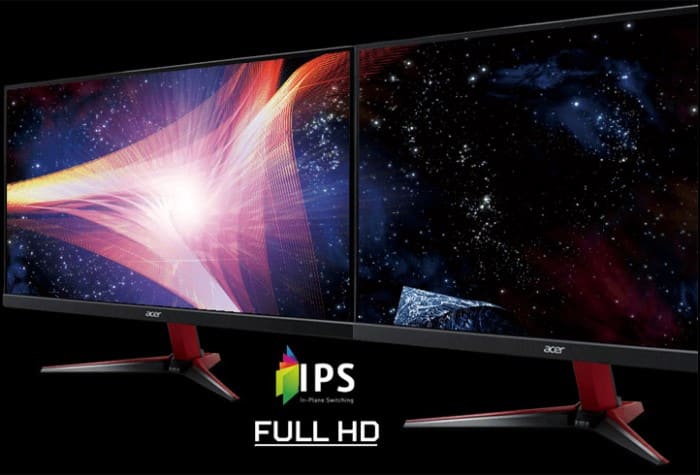 Cheap 144Hz gaming monitors used to be figments of our imagination since they used to cost more than double of today's pricing trend. Today's gaming standards dictate a need for high refresh rates which give a smoother and more responsive end-user experience. The bevy of releases by competing brands has brought exquisite quality with pricing dropping consistently with it.
Why Should I Buy Cheap 144Hz Gaming Monitors?
The first and most important benefit of getting cheap 144Hz monitors for your setup is the agility they add to your gaming. Imagine watching a stop-motion film like the 1933 King Kong and comparing it to its latest iteration which generously used CGI for the scenes. The former will look jittery compared to the newer one, while the beast's movements look more natural and fluid in the latter.
In the same way, a higher refresh rate will always show better transitions and movement, making them popular for competitive gaming. It's also a huge impact for visual clarity if your gaming monitor can match high framerates in games like CSGO so tearing and flickering doesn't occur. It's worth noting that cheap 144Hz gaming monitors have faster image processors than vanilla variants, so there is less latency between your system and the screen.
It's never been the perfect time to buy cheap 144Hz gaming monitors than now since there are plenty of compelling options. 1080p variants which used to cost $500 now ask for more or less $200, while 1440p options which used to sell more than a grand cost half or less of that.
Best Cheap 144Hz Gaming Monitors 2020
There are many fish in the sea, but these are our top picks according to their test results and in-game performance: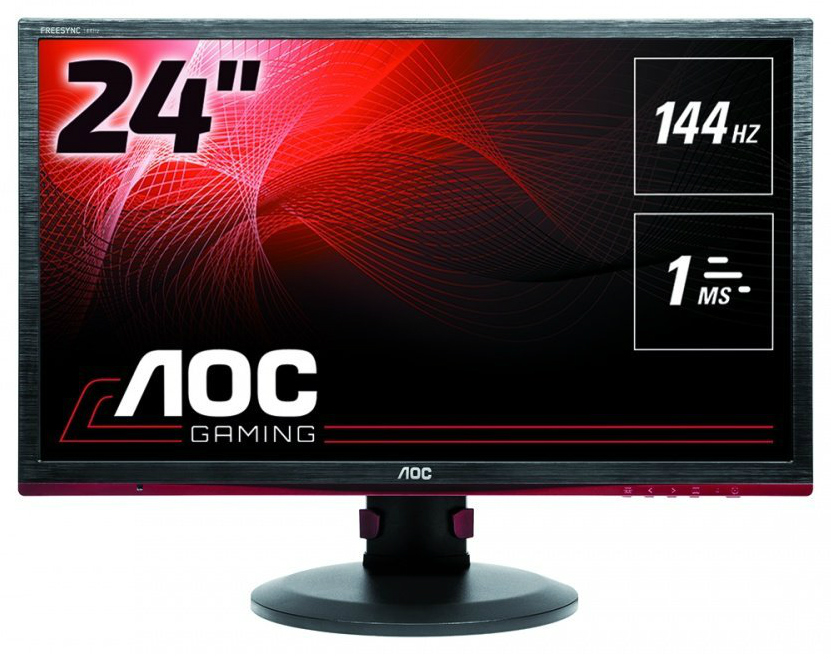 The AOC G2460PF is one of our consistent favorites over the years thanks to its low price which managed to include excellent features. This model offers a fast TN panel that is very responsive with excellent motion handling, allowing you to focus on the intense battles of your chosen title. This model is one of the few that offers full ergonomics at this price point, cementing its superb value in the market.
We also like the quality control applied on the AOC G2460PF which many expected to be lackluster since the variant isn't offered by the current top three brands. This model isn't the fastest nor is it the most vibrant in the lineup, but its wide availability at a very generous price point more than makes up for it.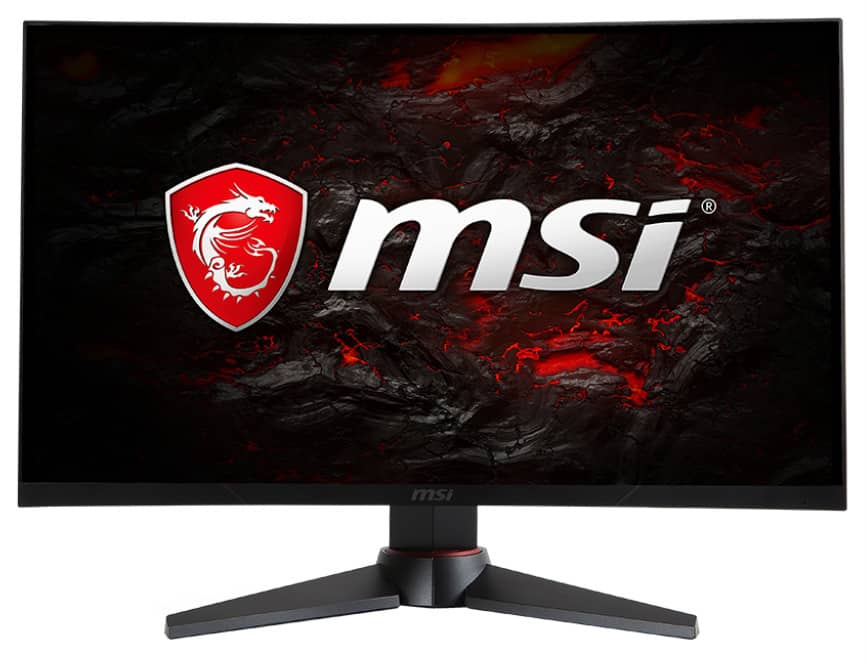 Buy Now From Amazon
The MSI MAG241C is an enticing option that hails from a brand that is well-known in the gaming world. This model offers a curved VA panel which has immersive properties along with tough to match contrast and vibrancy levels. That alone is difficult to match at the $200 price point, which usually offers TN-based variants.
The MSI MAG241C  is a perfect fit if you prefer titles with eye-popping color and profound grays and blacks. We used to have low sRGB coverages and bland color representation at the budget price point, but MSI's focus on VA technology at value pricing changed that. This model is also available in several sizes, so the sky is the limit when it comes to setup choices.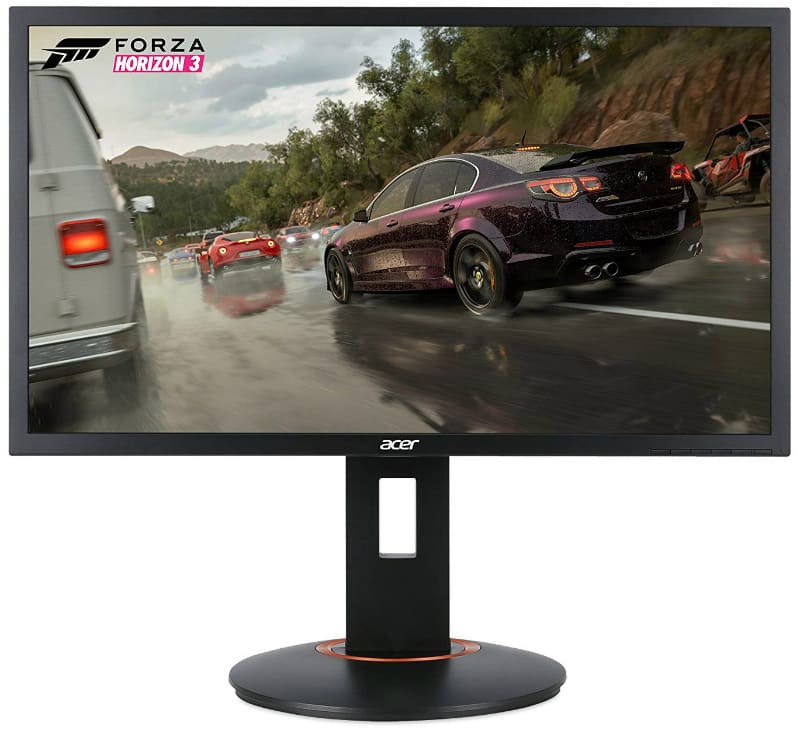 The Acer XF240 series of gaming monitors have existed for quite some time, but its success is due to its fantastic performance rather than persistent availability. This model has one of the best image qualities in this lineup, despite being one of the cheap 144Hz gaming monitors that come from a top-tier brand. This model also offers a fully-adjustable stand with excellent and premium build quality, so it should last quite a while.
The Acer XG240 has seen some action in the hands of e-sports athletes during its time. This model is regarded as the foundation of the brand's gaming monitor offerings, ensuring that you get the best out of your money's worth.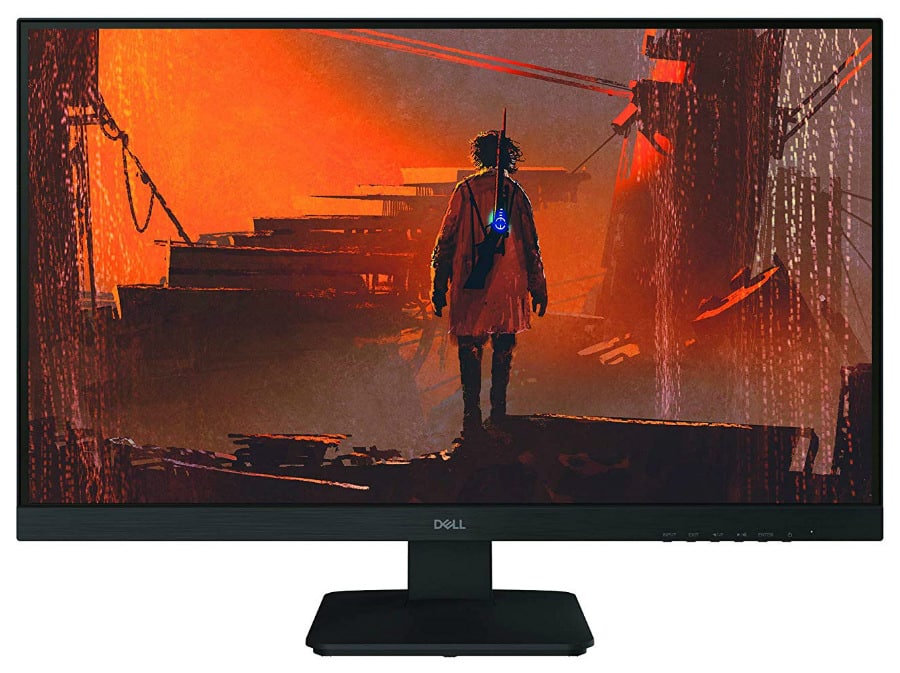 The Dell D2719HGF stunned us with its price when it dropped, costing around thirty to fifty bucks lower than some 24-inch variants in the market. This model is great if you want extra visibility in competitive titles or a display size that lets you kick back and relax while watching movies. The Dell D2719HGF doesn't offer a lot of extra features or gamer-centric aesthetics, but its value is tough to beat considering it also comes from a reputable brand.
Another characteristic we love about this option is its very thin frame which allows users to pretty much set it up anywhere. You are limited to tilt adjustments if you go this route, but the generous spending capacity you can enjoy if you buy this cheap model will get you a premium VESA stand. The bezel-free design is a massive bonus, especially since it's doable to buy three of this model for surround vision since it's so affordable.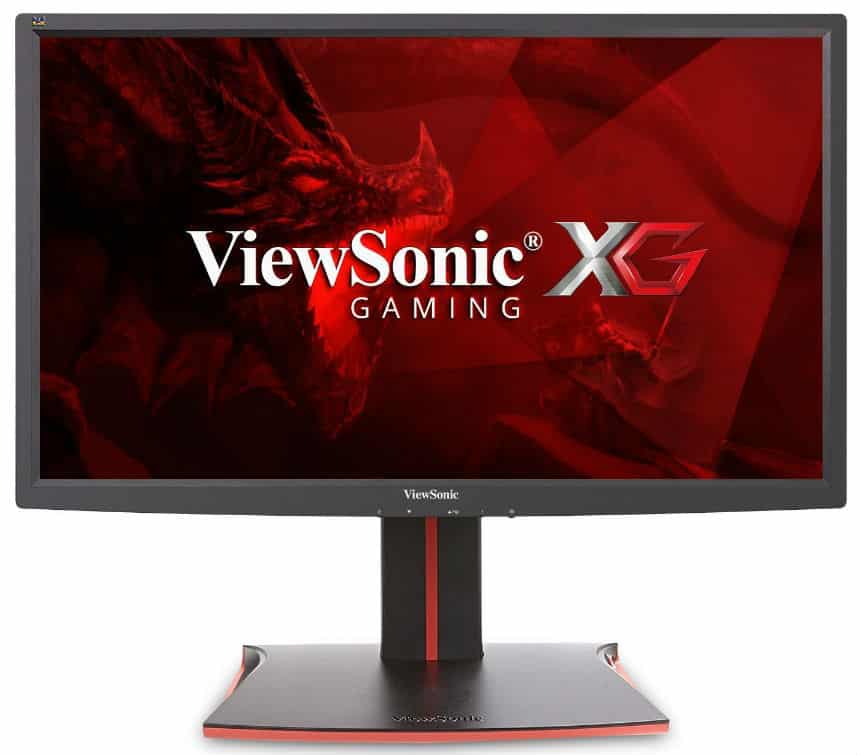 The ViewSonic XG2401 is closely regarded as one of the few that offers near IPS color quality in the TN-based market of cheap 144Hz gaming monitors. This model has significantly higher and more accurate color rendering than its batchmates, plus its solid build quality and design surprised may reviewers. It's also more responsive than some of the options in this lineup, so delays and "de-synced" instances are less of a problem while gaming.
It's also one of the less gaudy options which made it a popular choice for gamers who gre tired of aggressive aesthetics which in a way, looked out of place on a desk. This model stayed the longest in the $250 price point due to these characteristics but is now selling significantly lower since its successors are also well worth their respective prices.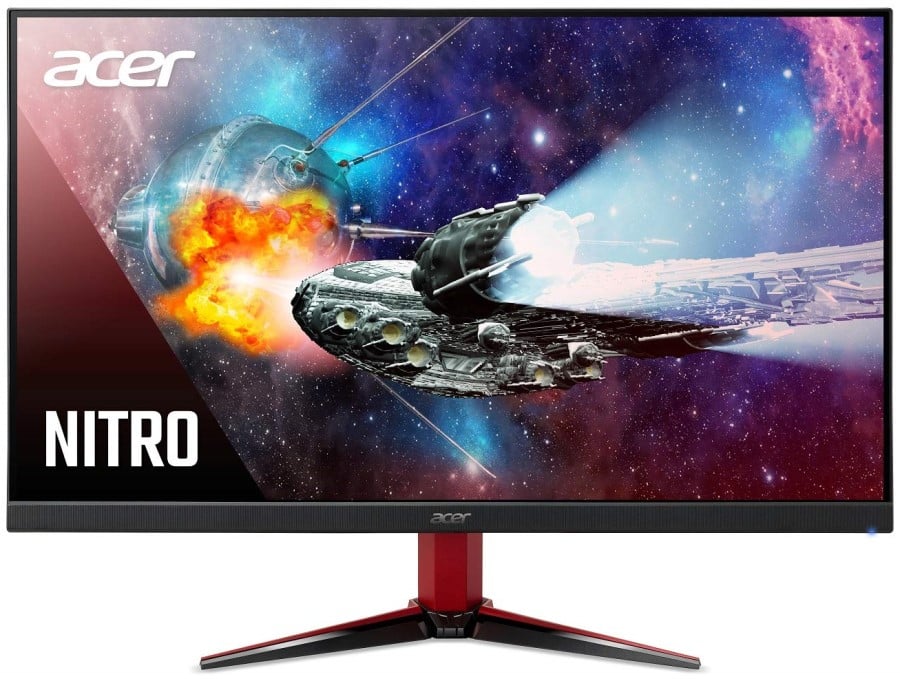 Cheap 144Hz gaming monitors are almost non-existent if you are looking for an IPS variant, but the Acer VG271 is an exception. This model boasts a color-accurate IPS screen with prosumer-grade accuracy, along with a responsive performance that doesn't get left behind. We think its a suitable option if you are into competitive gaming and graphics or editing work at the same time, which will usually command a premium variant.
The Acer VG271 is dressed to impress with a borderless screen and an aesthetic which has gone from garish to streamlined. This model doesn't offer full ergonomics like the more expensive Asus VG279Q, but build quality and reliability is more or less the same. The matte black and red combination is attractive for gamers yet it isn't timeless, but swapping the stand out for a VESA mount will solve it.
Thoughts on Cheap 144Hz Gaming Monitors
If you've held on to your funds before buying a display to match your rig, now is your chance. These cheap 144Hz gaming monitors have never been more affordable, and it will be a while before we see more price drops. You can now enjoy fast and hassle-free gaming visuals at a price that companies used to ask for a 60Hz office display.
You can also click the links above if you want to look deeper into our cheap 144Hz gaming monitor recommendations. Their technical data can be found in the review articles, and many, if not all are more than worth their SRPs.
About the Author: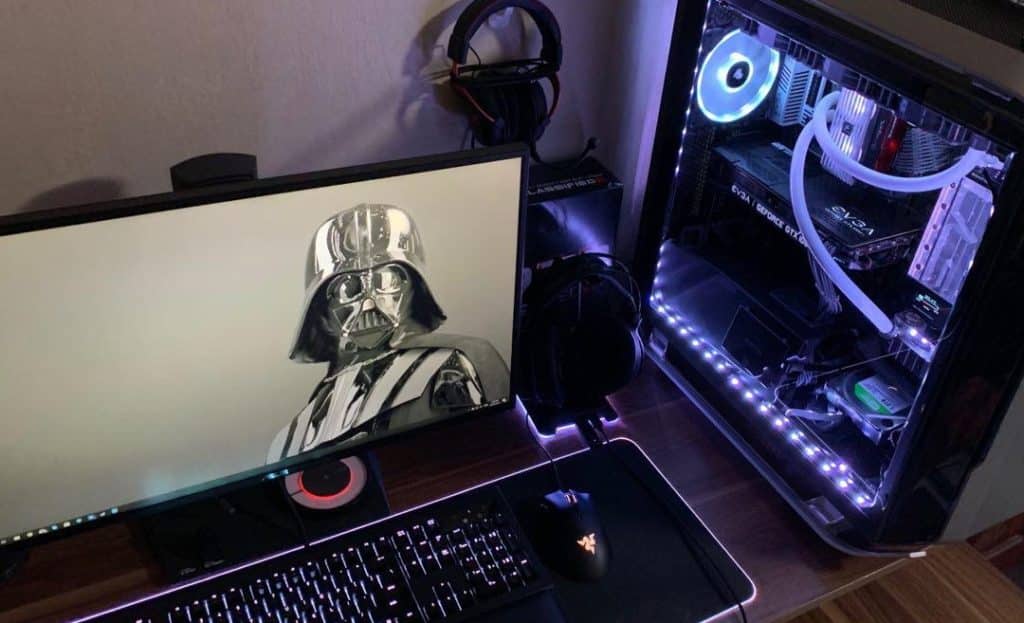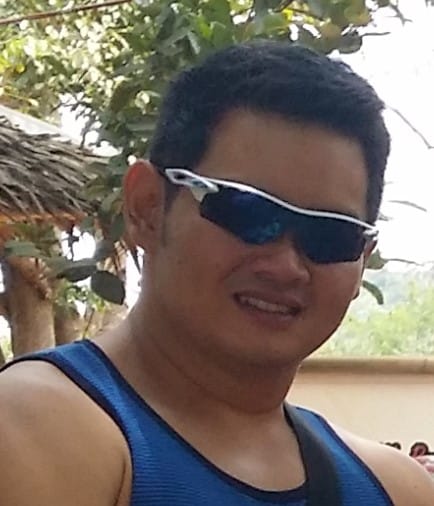 Paolo is a gaming veteran since the golden days of Doom and Warcraft and has been building gaming systems for family, friends, and colleagues since his junior high years. High-performance monitors are one of his fixations and he believes that it's every citizen's right to enjoy one. He has gone through several pieces of hardware in pursuit of every bit of performance gain, much to the dismay of his wallet. He now works with Monitornerds to scrutinize the latest gear to create reviews which accentuate the seldom explained aspects of a PC monitor.