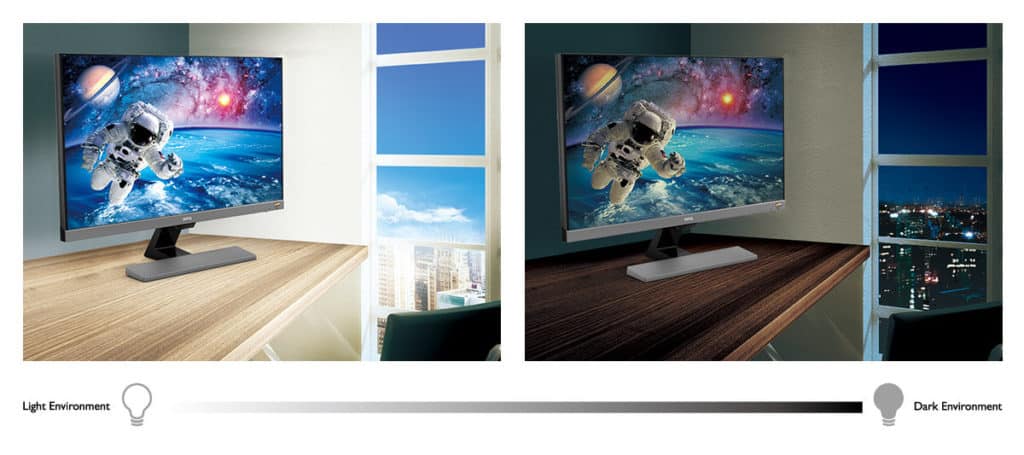 Eye care monitors are crucial for everyday computing since we spend long hours in front of a screen and we only get a single pair of peepers in a given lifetime. These brands and their OEMs have continuously developed newer panels with better radiation limitations, flicker-free backlights, and low blue-light filters. Some brands like BenQ even pushed this purpose further by introducing new technologies such as Brightness Intelligence Plus which matches the monitor's settings to your ambient lighting.
Which Eye Care Monitors Should You Buy?
All modern monitors have built-in eye care features and technologies thanks to well-developed and optimized technologies. Brands have already drastically reduced blue light emissions which are known to induce eye strain and even conditions such as nausea. Most OSDs are also equipped with low-blue light or reading mode filters which do the same but at the expense of a full-color spectrum output.
But if you are not sure, it is always best to visit a specific model's website to check its technical specifications. Companies like Asus have a dedicated page for their eye care monitors, so you can easily see if a monitor from them is certified to be friendly and safe for your vision.
Reasons Why You Should Buy Eye Care Monitors
Older computer monitors are known to have adverse effects on your eyes, such as eye strain, gradual loss of visual clarity, or even computer vision syndrome or CVS. You can get this condition if you focus your eyes on a monitor for extended periods, and the eye muscles lose their ability to recover from the stress. Here are the damaging factors which manufacturers try to solve by making eye care monitors:
Blue Light – This is the most notorious in inducing strain, fatigue, and damage to your eyes due to its wavelength. Blue light is one of the many colors from a spectrum the eyes can see and decode, but what makes it more dangerous than the others is its wavelength that's almost identical to UV.
Flickering – Monitors sit on the hot seat if they use PWM dimming which is the main culprit for this issue. Flickering happens when a PWM controller rapidly shuts the backlight on and off to maintain the brightness setting you've selected. This type of implementation is cheaper to mass-produce than DC dimming which uses steady electric currents which made it common.
Refresh Rate – Refresh rates dictate how many frames a screen can show in a second, and the higher it is, the smoother the picture will be. Low refresh rate displays which have anything lower than 60Hz isn't ideal since the stuttering screen will make it more difficult for your eyes to focus. 60Hz is the bare minimum, but 120Hz to 144Hz has become the norm for many users.
Resolution and Size – Resolution and size are tied together since they dictate pixel density or PPI. According to doctors, monitors with higher pixel counts per inch are more ideal since eyes can quickly and steadily focus on small objects like text if it's sharper and clearer. Take note that it works both ways because if PPI is too high and the screen is too sharp, squinting to read will also add damage in the long run.
Screen Glare – Screen glare is produced when ambient light from an external source such as a window or your room lighting bounces off a glossy screen. Most monitors now use matte AG coatings instead of glossy finishes to avoid this issue, even if its at the expense of absolute color quality.
Backlight Brightness – Setting the monitor's backlight too high or low will also damage and strain your eyes, so choosing a variant with a flexible adjustment range is crucial. Some brands like BenQ and Eizo have already included features such as Brightness Intelligence Plus and Auto EcoView to counter this issue by automatically adjusting the backlight to its ideal levels.
Ergonomics – A monitor's adjustments can also spell the difference between comfy long hours of computer use or eye-popping strain. The recommended posture by experts is to set your display to the point that your eyeballs are looking down instead of up. The latter will not only strain your eyes, but it will also dry them out.
Best Eye Care Monitors
Asus TUF VG27AQ – Best Eye Care Monitor for Gaming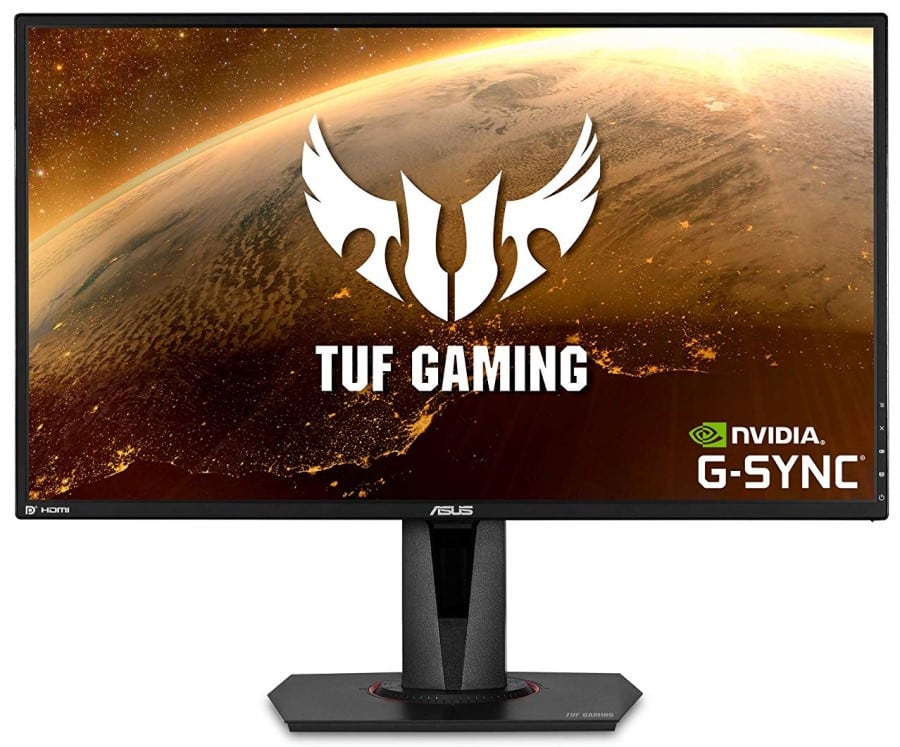 The Asus TUF VG27AQ has all the boxes checked when it comes to eye safety and comfort even after long hours of serious gaming. The 1440p IPS screen offers excellent clarity and color quality, plus, the screen size and the resolution are perfect for each other. This monitor also comes with full ergonomics and low blue light modes which can help your eyes in day to day use.
BenQ GW2480 – Best Budget Eye Care Monitor for Daily Use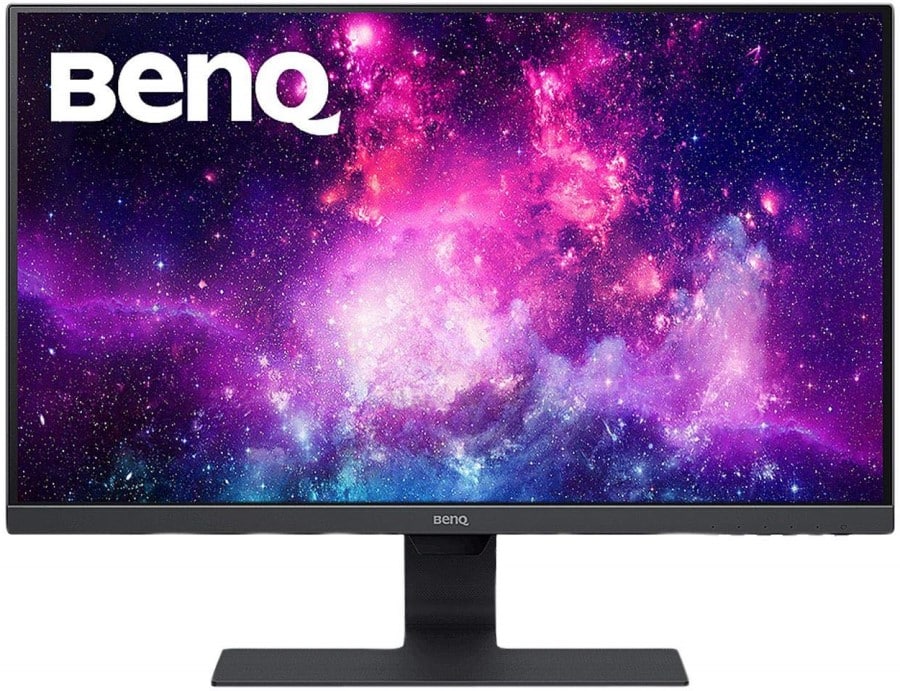 The BenQ GW2480 offers a crystal clear IPS panel with decent image quality and a very palatable price tag. The IPS panel used is engineered to have lower blue light emissions, but it also includes several filters for reading, surfing, and office work that have lower blue light color temperatures. This model is also guaranteed to be flicker-free despite its affordability, so we know you won't be bothered with the headache-inducing issue.
Eizo CG319X – Best High-End Eye Care Monitor for Professional HDR Editing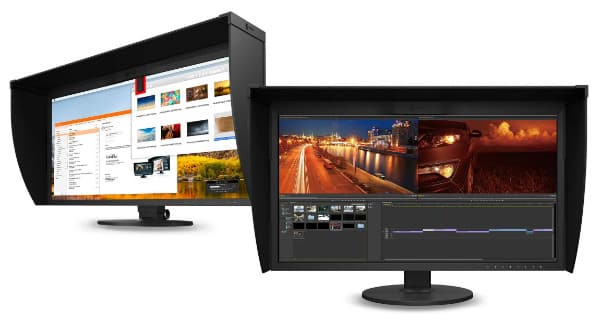 The Eizo CG319X comes with a very hefty price tag, but it's built to provide the best performance for editors who delve into HDR content. This model offers a 4096 x 2160 IPS screen that is equipped with HDR format curves that will let you color-grade HDR content accurately. But what makes it stand out is its built-in calibration sensor that automatically tweaks the screen to produce the most accurate and safe output depending on your environmental lighting and settings.
BenQ EX3501R – Best Ultrawide Eye Care Monitor for Mixed-Use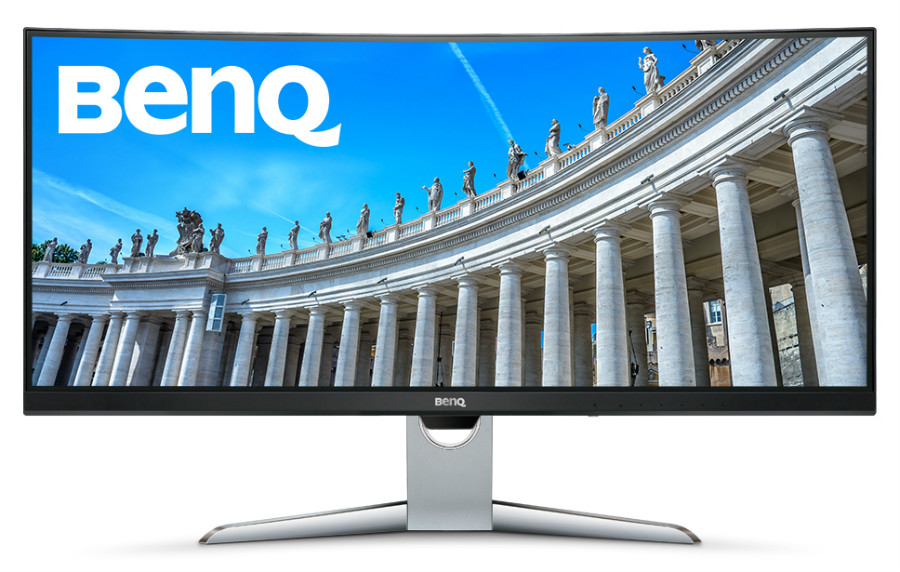 The BenQ EX3501R is designed to look like a business monitor, but it's also a very capable gaming screen when it comes to immersive visual experiences. The 100Hz screen puts out rich colors, but what makes it stand out is its HDR compatibility and Brightness Intelligence Plus feature. This add-on automatically adjusts the screen's color temperature and brightness to suit your ambient settings, ensuring that you get the best appearance and safety level at all times during use.
BenQ EW3270U – Best 4K Eye Care Monitor for Entertainment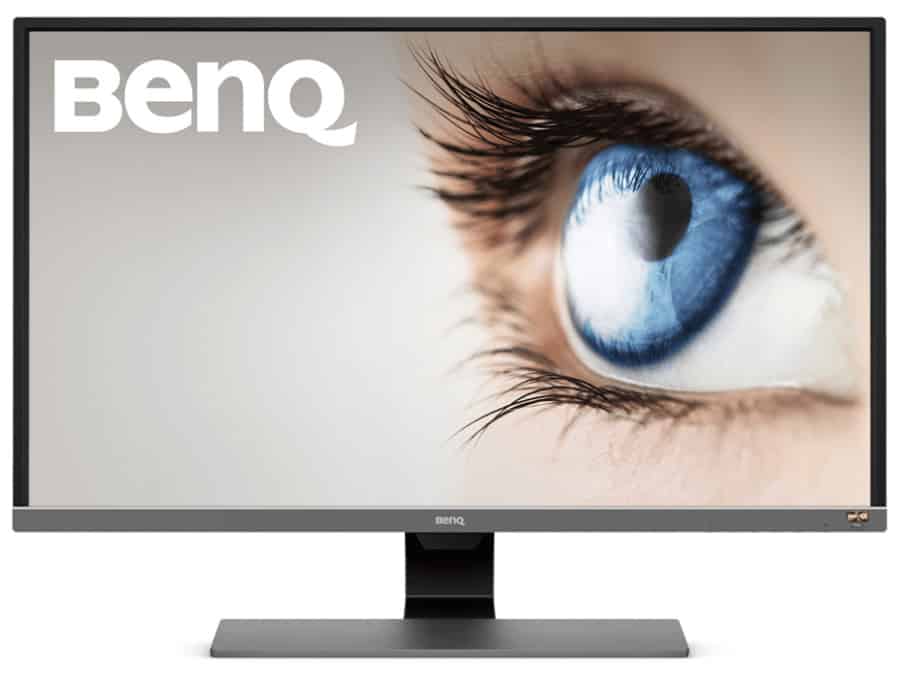 The BenQ EW3270U is a reasonably-priced 4K entertainment monitor that's aimed at movie enthusiasts and console gamers. The 32-inch 4K screen is extra sharp, but you won't need scaling since the size spreads out the 4K pixels at a comfortable pitch. This model is also equipped with Brightness Intelligence plus which helps the monitor correct the temperature and brightness that will suit your eye safety needs and the HDR content you are enjoying.
About the Author: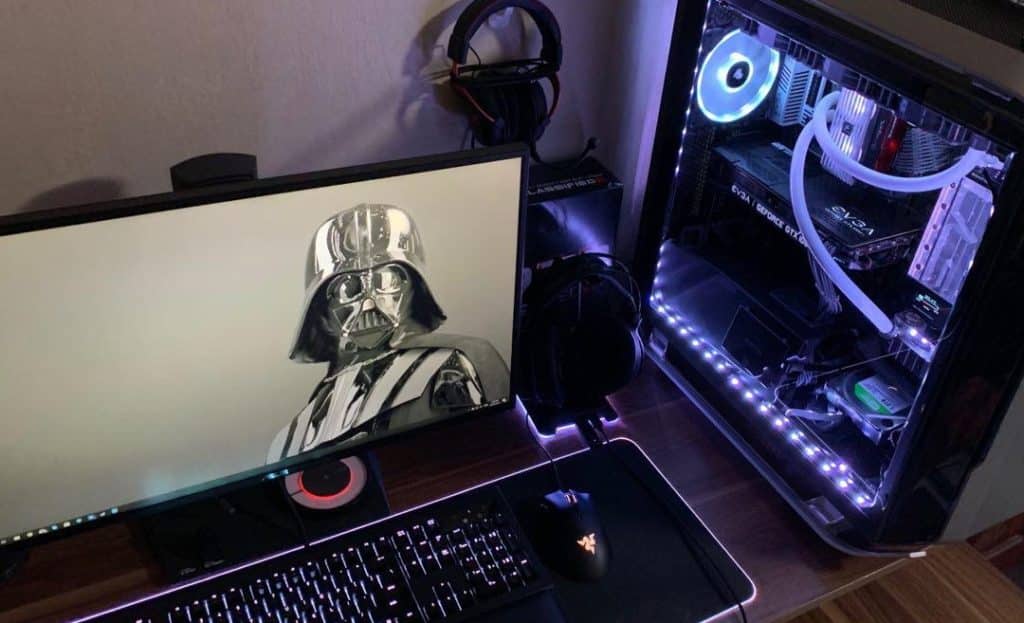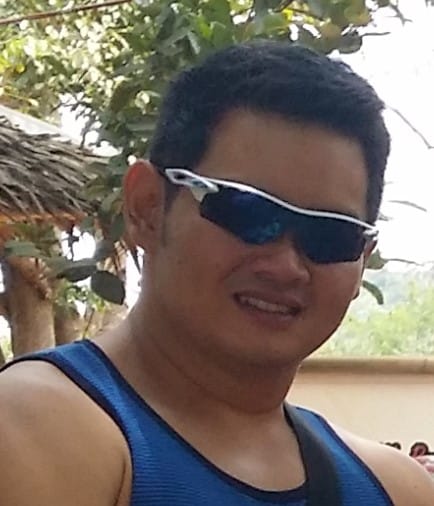 Paolo is a gaming veteran since the golden days of Doom and Warcraft and has been building gaming systems for family, friends, and colleagues since his junior high years. High-performance monitors are one of his fixations and he believes that it's every citizen's right to enjoy one. He has gone through several pieces of hardware in pursuit of every bit of performance gain, much to the dismay of his wallet. He now works with Monitornerds to scrutinize the latest gear to create reviews which accentuate the seldom explained aspects of a PC monitor.