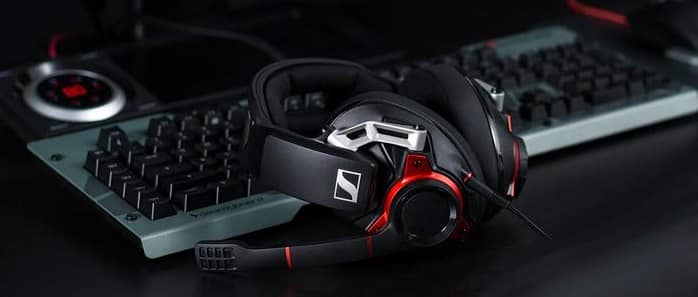 Choosing one of the best gaming headsets can be a chore in 2018 since there are a lot of fantastic models and brands to choose from. It's also a widely known fact that there are several price categories in the market which is suitable for all budget levels, but confusing if you want the best value per dollar. We picked the best gaming headsets of 2018 and arranged them according to budget for you to check out
How We Choose Best Gaming Headsets
We based our top picks from a few categories which can make it easier to narrow which models can be considered as the best gaming headsets of 2018. Aside from user experience, we've also taken into account the available feedback from retailers like Amazon and the online communities. Here are the criteria we used to help us make some of toughest calls in recommending gaming gear:
Audio Quality – While audiophile headphones are beyond better in this regard, we only based our picks on what matters most which is gaming performance. We cared more about how a gaming headset pumps out game-related audio such as footsteps or booming explosions instead of fidelity in music and games.
Comfort – Let's face it, gaming takes more than a few hours so these headsets will sit on our skulls for quite some time. Headset comfort is affected by several factors such as clamping force, weight, and the design of the manufacturer. Buying a gaming headset that's doesn't feel like its cracking your head is a vital ingredient of an undisturbed session with your buddies.
Compatibility – We prefer plug and play headsets that require fewer interfaces or cabling to run smoothly. It's also a huge plus if the product works with other platforms such as the PS4 Pro and Xbox One X.
Microphone Quality – We're not too picky in this regard since broadcast or studio quality isn't as important as clarity or comprehensibility. As long as the other can understand the vocal input, we're good to go.
Why Choose the Best Gaming Headsets?
The two main reasons why the best gaming headsets of 2018 are still the logical choice is because they work right away with most platforms and perform where it matters most. A wide soundstage and clearly audible details are included with our top picks, so you can't go wrong.
A high-end headphone like the Sennheiser HD650 will sound heavenly and accurate for games like PUBG, but you need to purchase a ModMic and an AMP/DAC to get the most out of it. Sure, having this setup is perfect not only for gaming but that will set you back at least half a grand to own.
There is also the conundrum of setting up a high-end headphone setup which can be tricky since there will be more cables and a crucial need to tune your setup. With the best gaming headsets, you only need to plug them in, use minimal effort to download drivers and apply preferences, and then your golden.
Finally, gaming headsets will always sound more spatially accurate and focused than speakers which will throw out the sound in multiple directions. A pair of cans will also drown out the unwanted noise from your environment, enabling you to hear the fainter details such as footsteps or bullet zips from the game.
The Best Gaming Headsets of 2018
Kingston HyperX Cloud Stinger – Best Budget Pick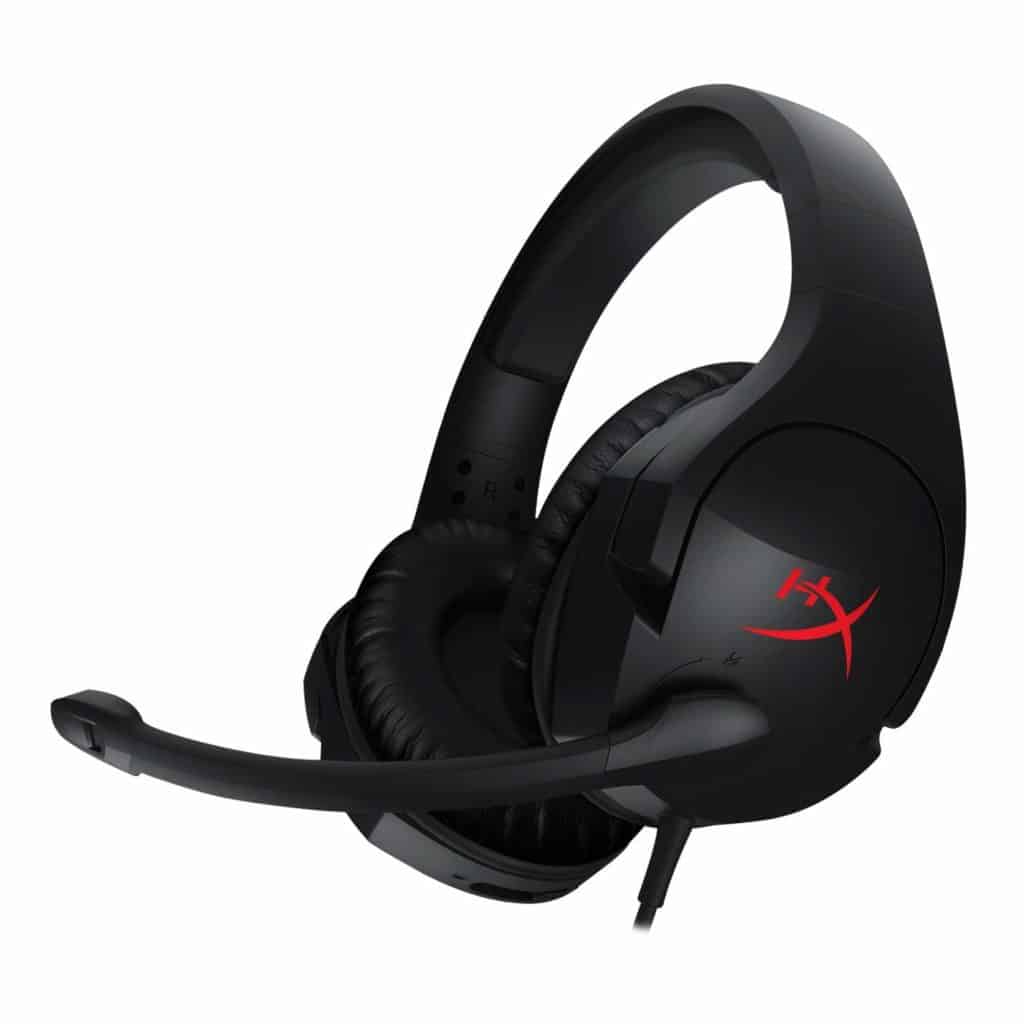 The Kingston HyperX Cloud Stinger has remained at the top spot in the $50 category due to its sound quality and comfort. The headset gets 50mm drivers plus ear cups like its higher-tiered brethren, but its mic is known to be an improvement for the series. Build quality for the Kingston HyperX Cloud Stinger isn't top-notch, but its decent enough to last until your next upgrade.
Best Budget Alternative: Corsair HS50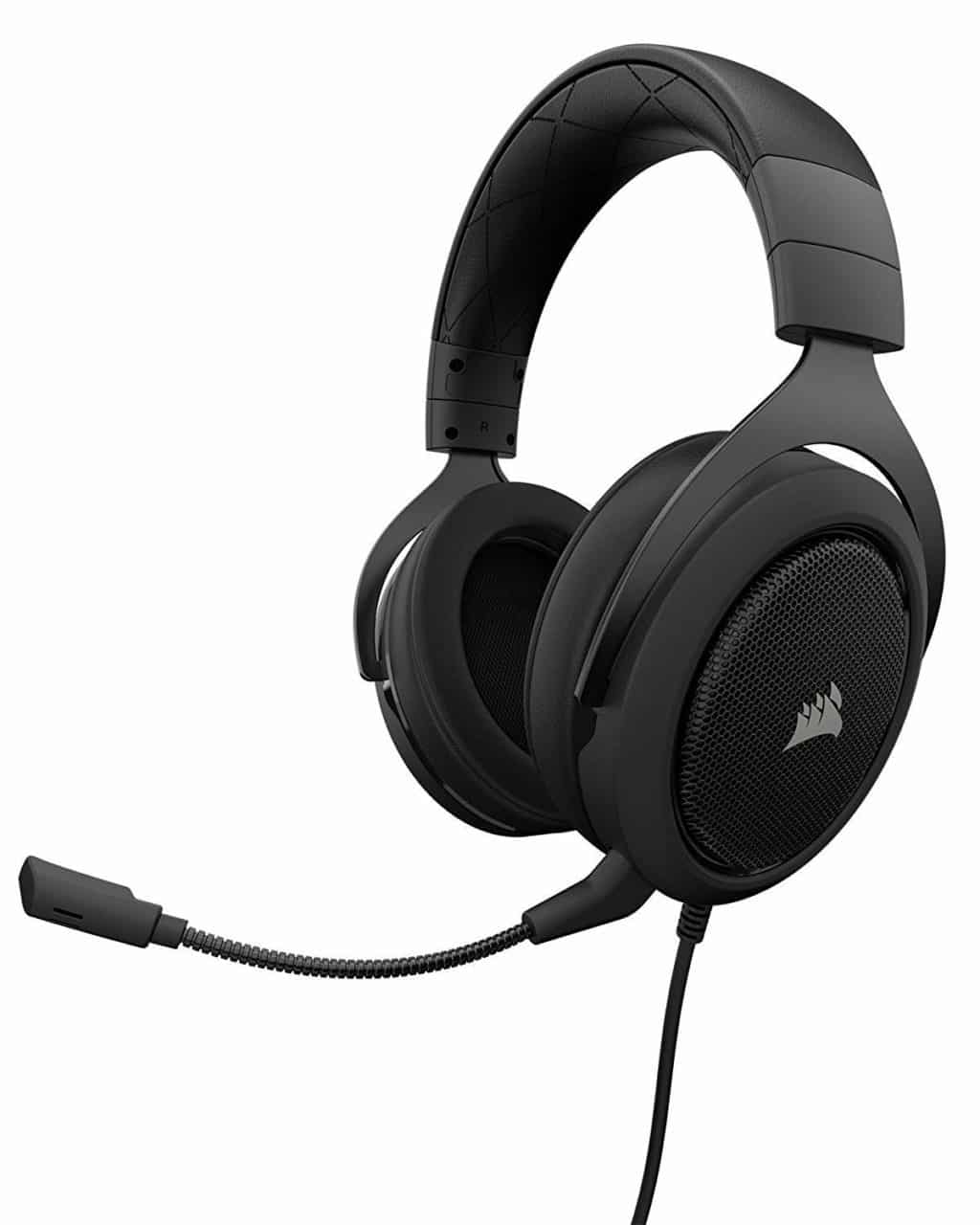 The Corsair HS50 is another $50 wonder with a more premium build quality and a classy design. The stereo mix on this model is great at offering accurate positional audio and decent bass response. The Corsair HS50's mic is removable which is a huge plus since stowage is easy and the feature is rare in this price range.
Kingston HyperX Cloud/Cloud 2 – Best Midrange Pick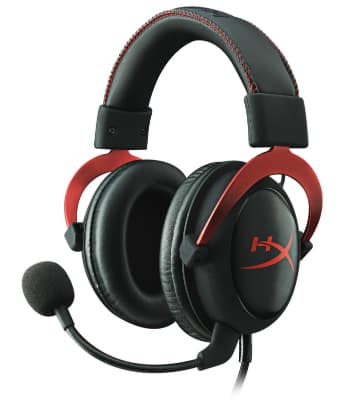 The Kingston HyperX Cloud and is 7.1 surround equipped-sibling, the Cloud 2 are still the undisputed champions of the gaming headset genre thanks to their excellent value. Both models are repackaged Takstar Pro 80 Monitor Headphones which is one of the best value audiophile headphones available. The 50mm drivers deliver excellent sound with decent power and accuracy while the combination of the headband and big earcups provide the meaning of the cloud moniker.
Best Midrange Alternative: SteelSeries Arctis 5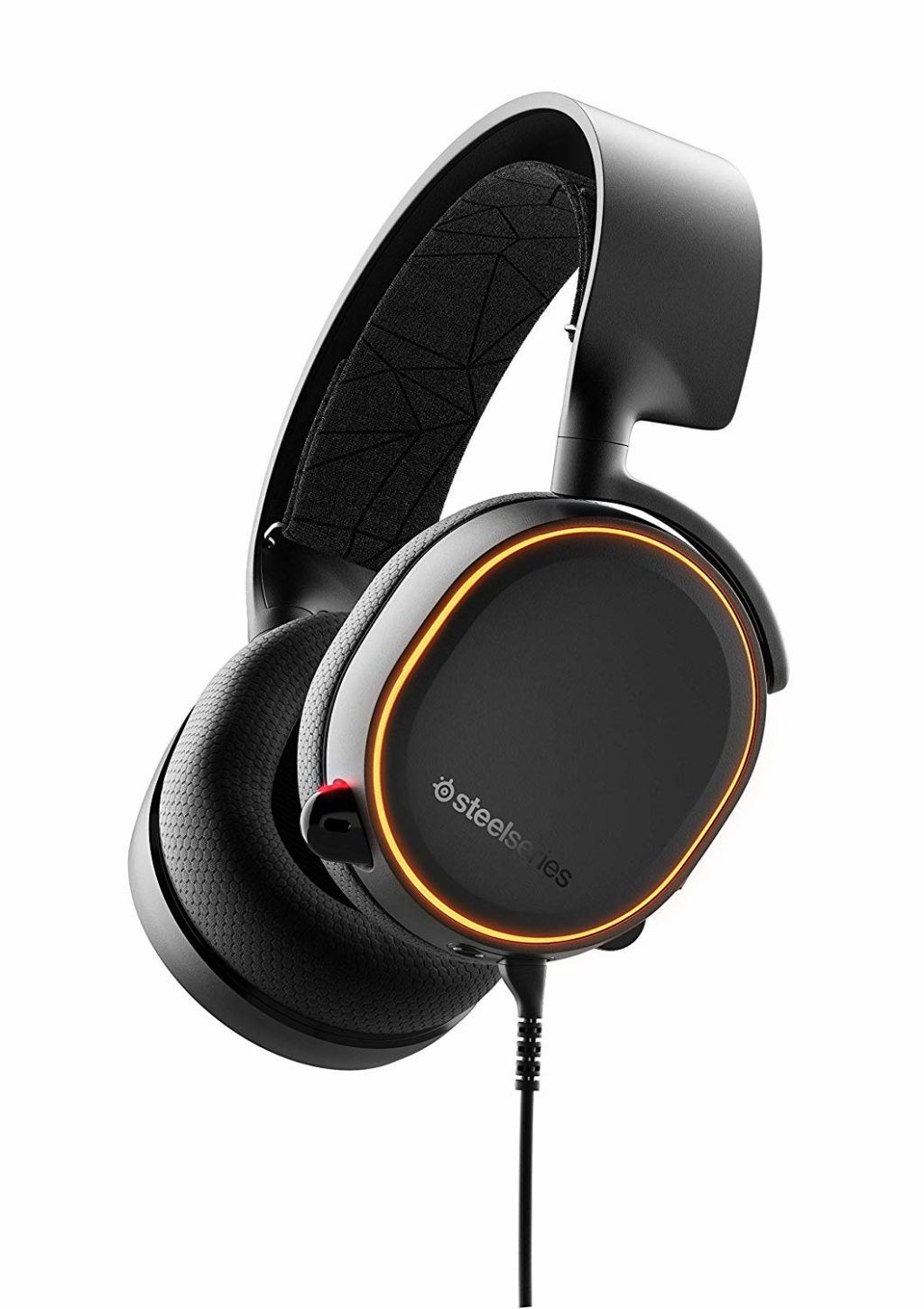 The SteelSeries Arctis 5 is another excellent choice at a hundred bucks thanks to its comfy ski-muff design and excellent audio mixing. This RGB headset can be tuned to your liking via SteelSeries GameSense app for total control over the audio quality your selected titles require. The Arctis model is also available in several models, including a cheaper non-RGB version which is the Arctis 3.
Sennheiser GSP600/GSP500 Best High End Pick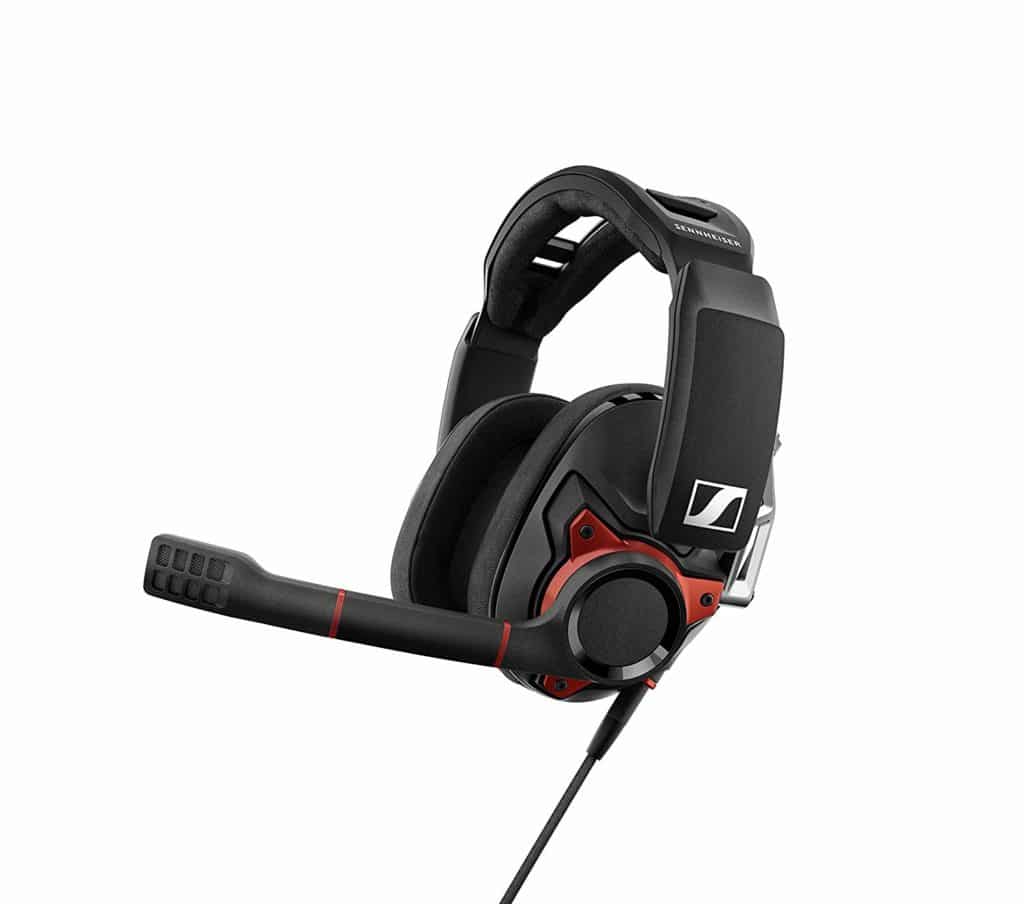 The Sennheiser GSP600 (closed back) and GSP500 (open back)offer the brand's expertise in audiophile equipment and built it into a gamer-centric design. The models' headbands with an adjustable contact pressure design ensure that the device stays on your head firmly and comfortably. There are two models; the GSP600 which offers deeper bass and punchy audio and the GSP500 which provides a broader soundstage perfect for FPS titles.
Best High-End Alternative: Sennheiser GameOne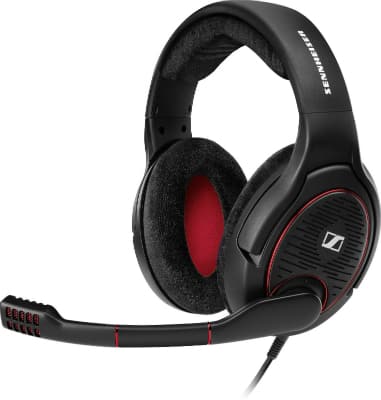 The Sennheiser GameOne is an older model, but it is capable of high-end audio output that makes it suitable for accurate music listening. The model's noise-canceling properties and exceptional comfort make it a top choice even if it still sells at a higher price than all the previous options. The built-in mic isn't removable, but its clarity and the intelligibility of your voice chat on the other end is tough to beat, even by some $50 clip mics on the market.
Razer Thresher Wireless 7.1 – Top Wireless Pick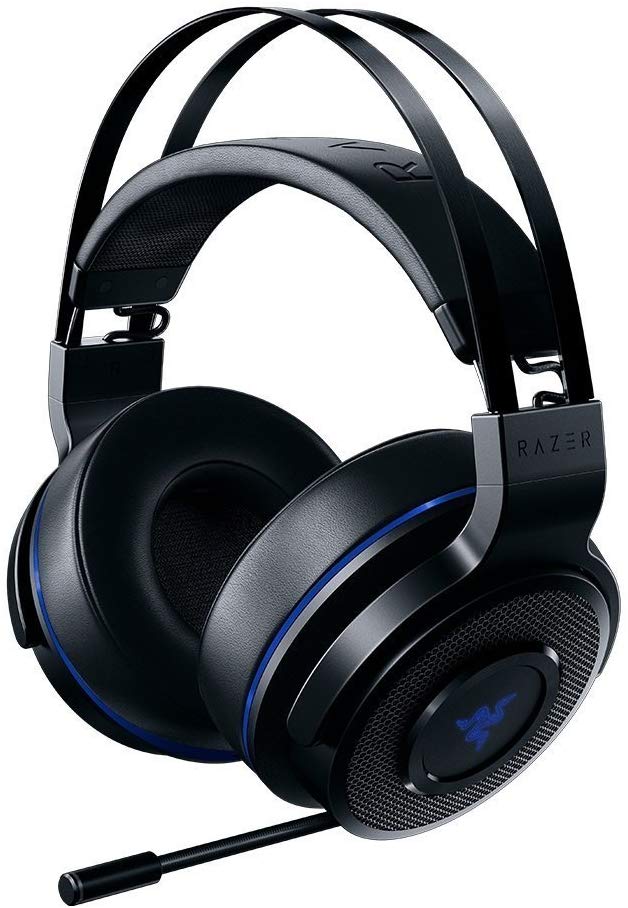 The Razer Thresher 7.1 is our favorite wireless gaming headset for its amazing audio quality on the cable-free side of the market and its improved design. This model now sports a metal headband with a sliding strap for extra durability and comfort. The Razer Thresher 7.1 comes in PS4 and Xbox One flavors, but both are plug and play for PC without any necessary drivers.
Best Wireless Alternative: SteelSeries Arctis 7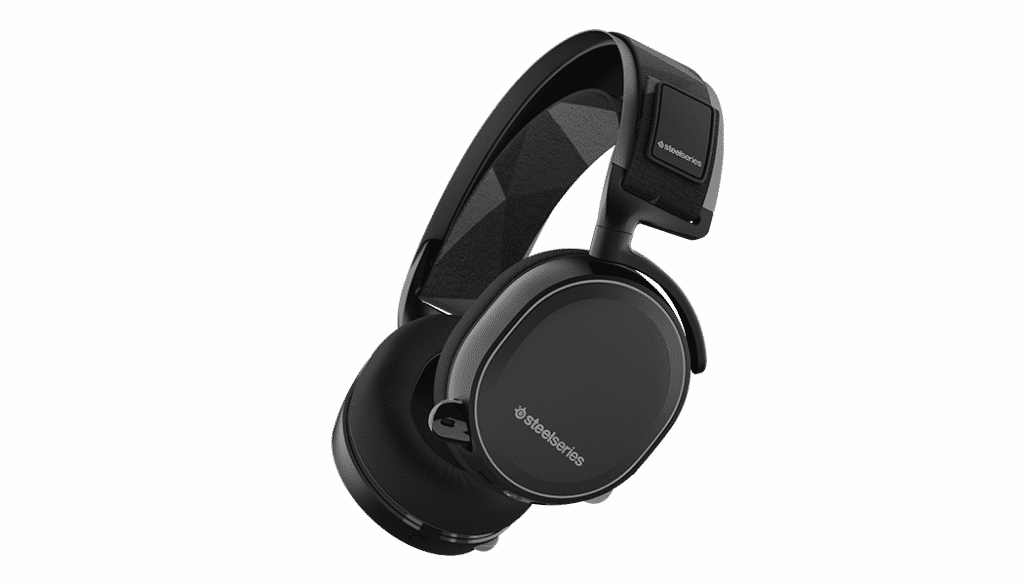 The SteelSeries Arctis 7 takes all the right things from its lower-tiered siblings and transforms it into a comfortable and hassle-free wireless product. This model is fully-tunable via GameSense so you can maximize its accurate and decently powerful audio for the games you play. It's also fully compatible with the PS4 series of consoles while Xbox One X and Switch users will need the included cable.
Editor's Note: Audio quality and comfort will always be subjective so choosing a gaming headset is as difficult as shopping for PC monitors, if not much harder. we recommend taking the time to try these gaming headsets out from retail stores near you so you can hear and feel the difference. These models are the current best we have tested and what our staff owns for their private setups at home.