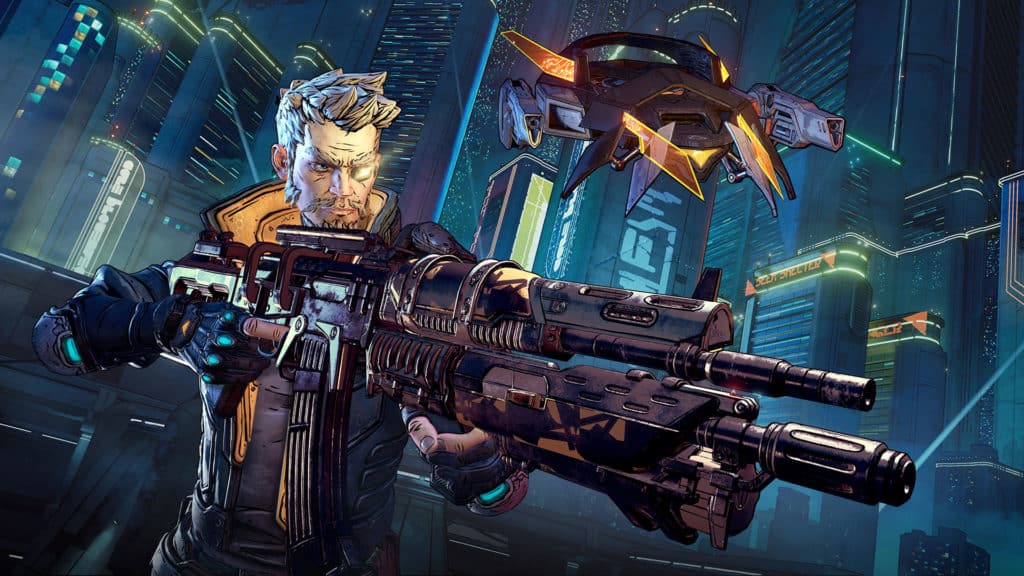 The best settings for Borderlands 3 is one of the easiest to achieve since the game is well-optimized for PC with various options to make it look so good. The title is marketed for consoles as well, but its best experienced with a computer and a high refresh monitor for extra smooth action. Borderlands 3, like its predecessors, offers superb replay value, so gamers will likely stick with the title as a go-to entertainment option for quite a while.
We spent a few days and explored the capabilities of Borderlands 3 and its performance on common system configurations to help you with optimizing it. It's surprisingly easy to get a decent 60 FPS output from the game with a midrange card, but you won't exactly get 200 FPS with the top end ones at ultra settings.
Borderlands 3 System Requirements

Minimum System Requirements
Intel Core i5 3570/AMD FX-8350
Nvidia GT 680 2GB or AMD Radeon HD 7970
6GBRAM
Windows 7/8/10 With Latest Service Pack
75GB Free Space
Recommended System Requirements
Intel Core i7 4770/AMD Ryzen 5 2500
Nvidia GTX 1060 6GB or AMD Radeon RX 590
16GB RAM
Windows 7/8/10 With Latest Service Pack
75GB Free Space
The list isn't alarming, but as you can see, midrange kings like the RX 590 and the GTX 1060 are now the starting point if you want a smooth experience. This usually plays the game at an average of 60FPS with looser settings which sacrifice some of the game's visual treats. The two cards will allow you to play Borderlands 3 at 1080p with everything set to ultra, but you won't get 60 FPS.
For 1080p Ultra, we recommend the newer midrange top-picks such as the RTX 2060 Super or the Radeon 5700, and the RTX 2070 Super or 5700XT if you want to reach close to 100 FPS and 144 FPS respectively. 1440p is a different story since the game runs at a little over 60FPS with the RTX 2060 Super and the Radeon 5700XT while the RTX 2070 super is a few frames short of 90 FPS.
You are going to need something as powerful as a 2080 Super if you want to reach 100FPS in QHD, or the RTX 2080 Ti for 130 FPS more or less. The game isn't too demanding for full HD monitors which many still use, but as you can see, running Borderlands 3 with a 1440p display gets very expensive. Of course, this results are all based on the default ultra settings, so you still have a lot of room to play with to increase your framerate.
Borderlands 3 – DX11 or DX12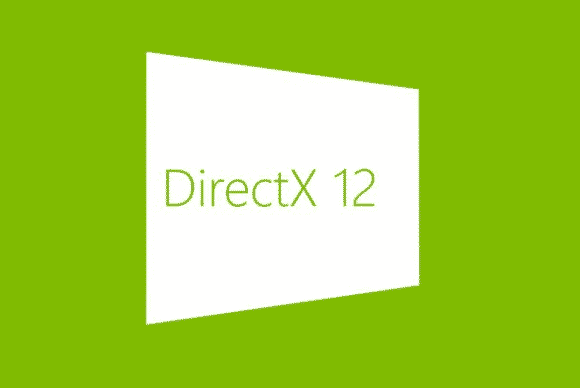 Borderlands 3 was developed with the two APIs in mind so it can cover a wider array of systems and games. You typically need DX12 for newer titles if you want better performance in titles such as The Division 2, or RTX-enabled titles like Battlefield 5 or Control. However, this game doesn't run any different between DX11 and DX12, aside from a minor disparity in FPS performance in some conditions.
DX11 is a better pick if you have a powerful processor with a high clock like the i7 9700K to get higher frames. However, lower-speed processors like i5s or Ryzen 2nd generation chips with more cors will likely get a boost with DX12 which tries to put all the load on the GPU. The variance between the two is negligible to us as far as visual quality is concerned, but this tip was meant for those who like the monitor their framerates.
Best Settings to Adjust for the Best Performance in Borderlands 3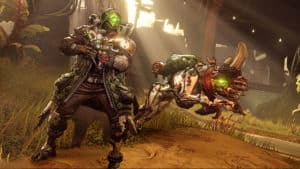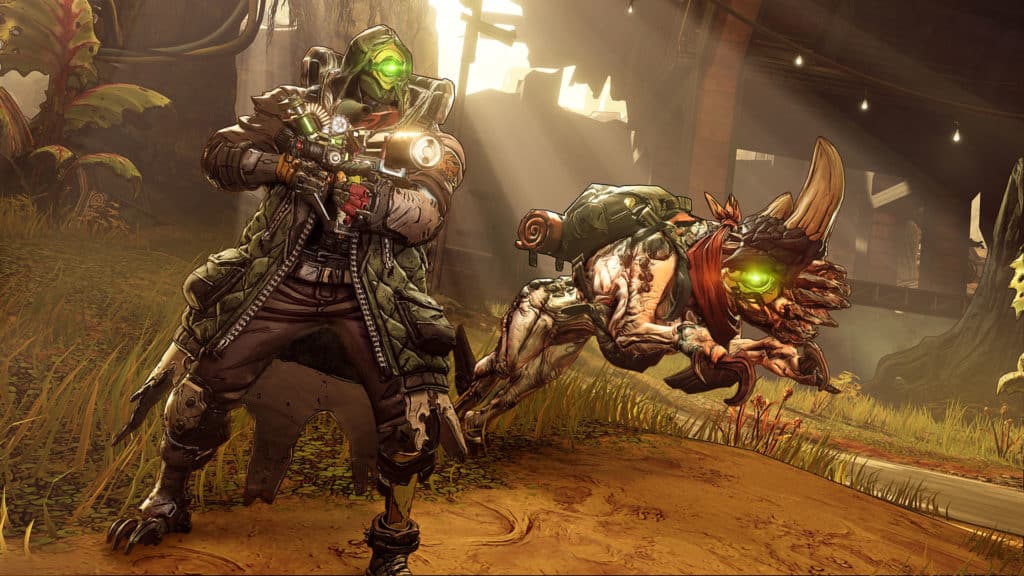 Borderlands 3 has a well-detailed graphics settings menu, so tweaking every option and testing the in-game performance is time-consuming. We thought it best to point out the key elements in the game's menu which could boost your FPS by a few percent:
Volumetric Fog – Volumetric fog adds god rays or lighting effects which can make Borderlands 3 one of the most beautiful products in 2019. However, turning it off will boost your FPS by around 30% which is massive if you have the midrange cards mentioned above. Even using the medium level will add a considerable amount of frames, so balancing this setting out is your first step.
Draw Distance – The dreaded draw distance setting in open-world titles like Borderlands two is one of the largest thorns stuck to the sides of those with budget to midrange rigs. Dropping this setting to Low will boost FPS by around 10-12% which is an acceptable trade-off since you don't have to snipe long distances like in PUBG or Apex Legends.
Foliage Detail – Fauna can make any game look more immersive, but Borderlands 3's unique art style doesn't call for photorealistic backgrounds anyway. The cartoony render still looks good, but you get a 12% boost in FPS.
Ambient Occlusion – Another setting you can drop is ambient occlusion which helps in casting softer shadows on objects. Setting this to low will give you a 5% boost without an immediately noticeable penalty to the look of the game.
Screen Space Reflections – Screen Space Reflections or SSR affects the realism of an object's mirror image on a glossy or wet surface. Setting this low nets a 5% boost, but the effect isn't too noticeable anyway since most of the environments have rough or distressed textures.
Shadows – loosening up the shadows setting in borderlands 3 will boost your FPS by around 3-5%, but we only recommend lowering this if your FPS fails to reach an average of 60.
Material Quality – Material quality is literally what it sounds like, the look of the game's textures. This is the last setting we'd touch since it will reduce the beauty of the game, but it can boost your FPS by around 4% at its lowest level.
Of course, you can play between ultra, high, medium, low, and off levels, if they are available on the settings mentioned above. The result will depend heavily on the GPU you use, with CPU and RAM amount following it. We also recommend testing DX11 and DX12 performance first to see which one offers a higher average, then following up with the settings in the same order as above.
The Best Monitors for Borderlands 3
Borderlands 3 isn't a competitive title, so we only recommend VA or IPS monitors instead of the faster, TN variants. The game is richly colored by its designers, so it would be best to head into the game's world with a vibrant, or highly saturated monitor.
Asus VG279Q – Best 1080p 144Hz Monitor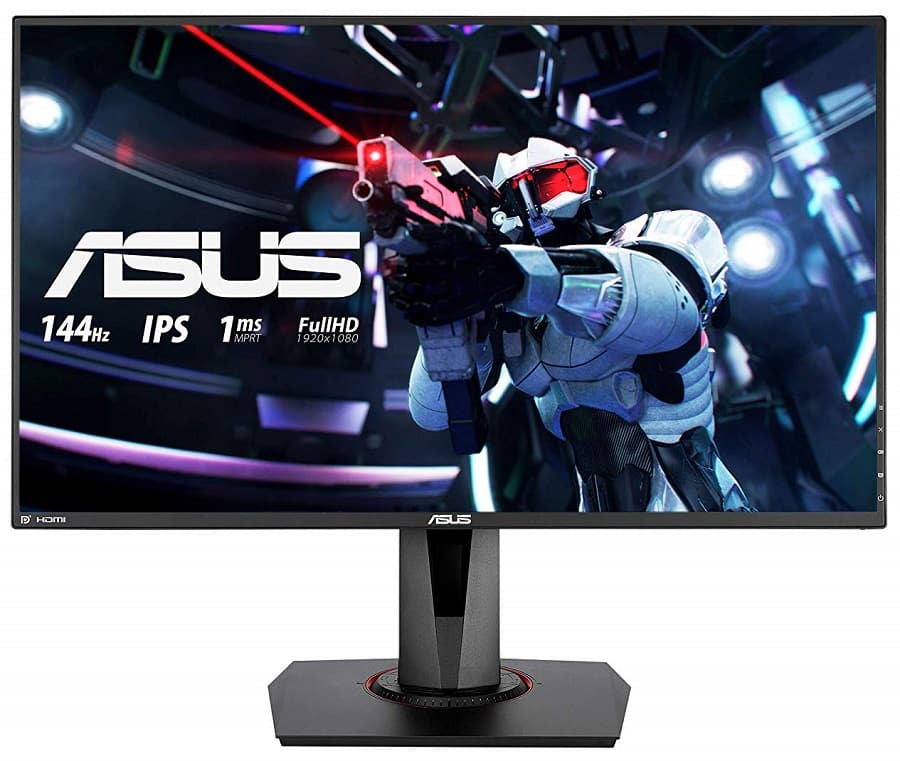 The Asus VG279Q offers the best color quality in the reasonably-priced 1080p segment with high refresh rates. The full sRGB rendering with spot-on accuracy will give you a balanced image without watering down the bright and explosive look in the Borderlands 3 universe. The 144Hz refresh rate and excellent pixel response time will take care of blurring issues in contrasting transitions while you enjoy a lag-free experience.
Aorus AD27QD – Best 1440p 144Hz Monitor for Borderlands 3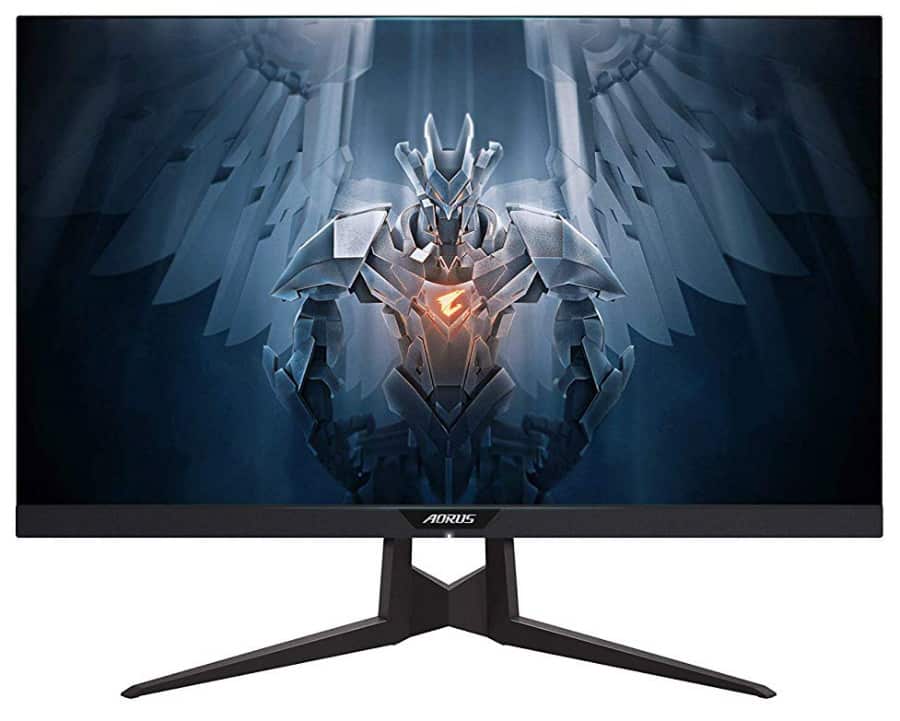 The Aorus AD27QD is an excellent pick for gamers and designers due to its accurate IPS display with a 144Hz refresh rate. 1440p will drop your FPS considerably compared to 1080p in Borderlands 3, but the sharper and more detailed result is a sight for sore eyes. The low input lag monitor is also FreeSync and G-Sync compatible, so its a safe bet for both AMD and Nvidia GPU users.
MSI Optix MPG341CQR – Best Ultrawide Gaming Monitor for Borderlands 3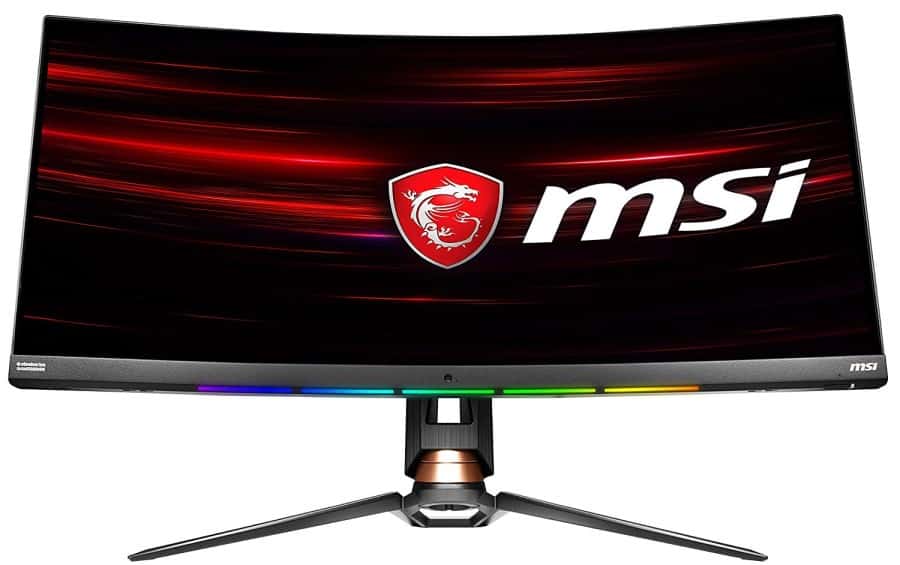 The MSI Optix MPG341CQR boasts a curved ultrawide VA panel with stunning vibrancy and a fast 144Hz refresh rate to help keep blurring at bay. The display's 1800r curve wraps around your visual senses which will make it seem like you are actually transported into one of the game's planets. This model also has one of the lowest input lag results in its category, making it a perfect choice if you want to be on the dot.
About the Author: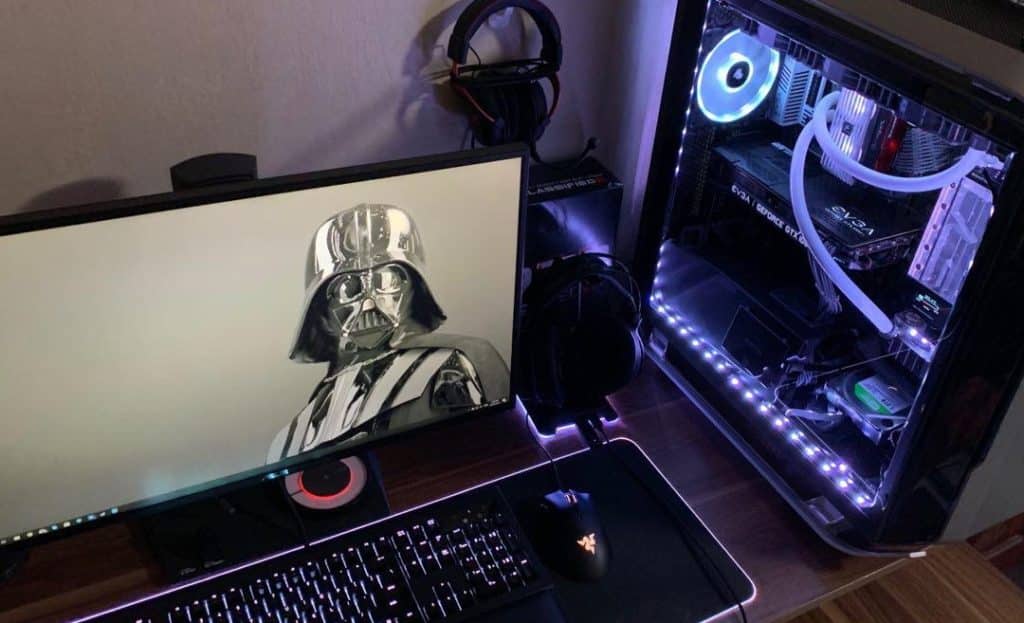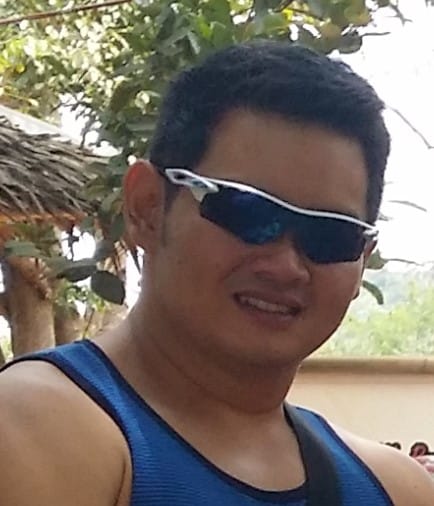 Paolo is a gaming veteran since the golden days of Doom and Warcraft and has been building gaming systems for family, friends, and colleagues since his junior high years. High-performance monitors are one of his fixations and he believes that it's every citizen's right to enjoy one. He has gone through several pieces of hardware in pursuit of every bit of performance gain, much to the dismay of his wallet. He now works with Monitornerds to scrutinize the latest gear to create reviews which accentuate the seldom explained aspects of a PC monitor.