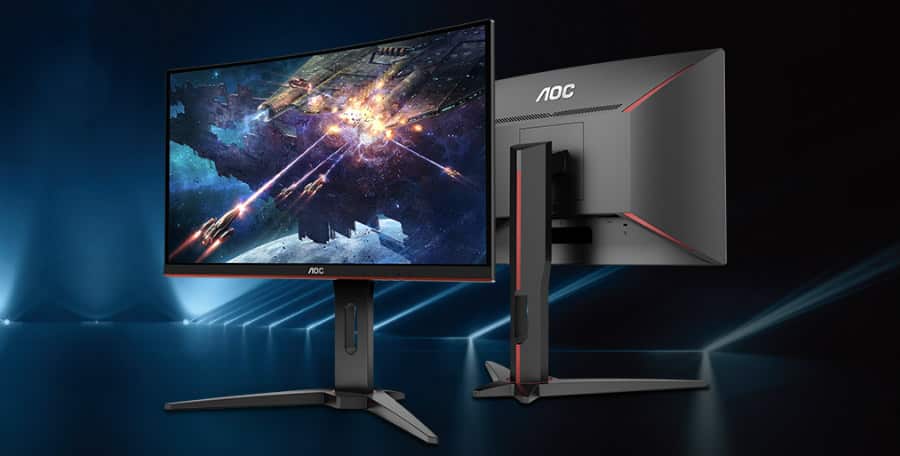 Budget gaming monitors are stark reminders that gaming at an enthusiast or competitive setting need not be hellishly expensive. It used to be, but we now have budget offerings that do not fall behind when it comes to performance while being easy to own. Budget gaming monitors today are more accessible for the masses, opening new visual and gaming experiences for the budget-conscious.
What to Expect When Buying Budget Monitors
Budget gaming monitors will still offer fantastic capabilities and performance, but you can expect a few cut corners. The general aspect that takes the biggest hit is the lack of creature comfort features such as ergonomics or a joystick button for the OSD. Most of us can live with a budget gaming monitor that doesn't have these extras since they are generally unnecessary.
These affordable variants are still gaming monitors after all, with most offering similar or identical panels with more expensive models. The screen's performance is what matters most, even if some of its qualities such as color accuracy takes a hit. As long as you get a display with a high refresh rate or low input lag, that will still count as a massive upgrade.
The Best Budget Gaming Monitors 2018
AOC G2460PF – Best Overall 144Hz Budget Gaming Monitor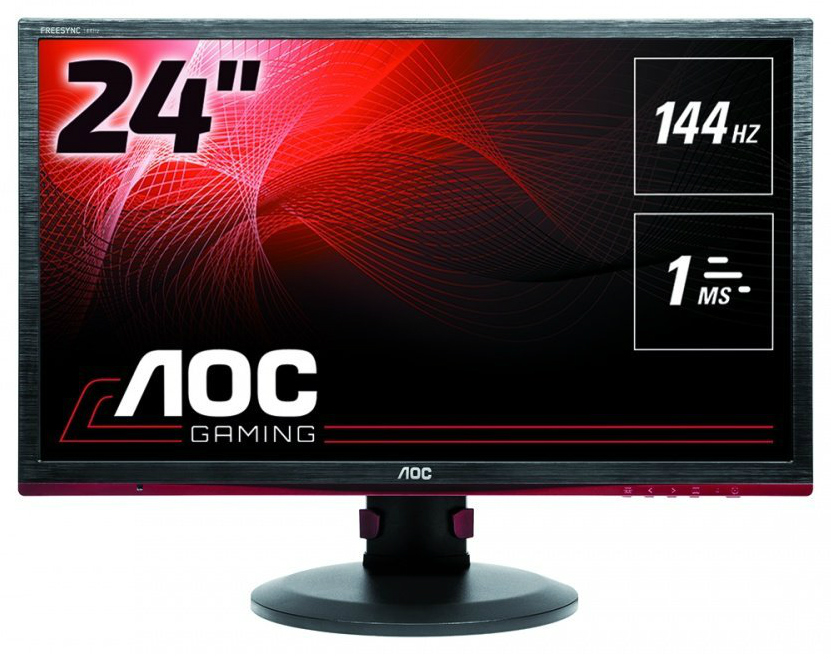 The AOC G2460PF is our favorite 144Hz gaming monitor because of its sub-$200 price tag that comes with a tough-to-beat spec sheet. This model offers a complete range of features you can expect from more expensive options such as ergonomics and FreeSync. The G2460PF is among the highest-selling and longest running product from the brand thanks to its easy to own nature.
Image quality scores such as color accuracy aren't perfect for the AOC G2460PF, but it can still provide decent performance for gamers. The 144Hz TN panel is ideal for E-Sports gaming, while the low input lag will not put you at a disadvantage. This monitor is a prime example of an essentials only product that won't hurt your pocket.
ViewSonic XG2401 – Budget Gaming Monitor with Excellent Image Quality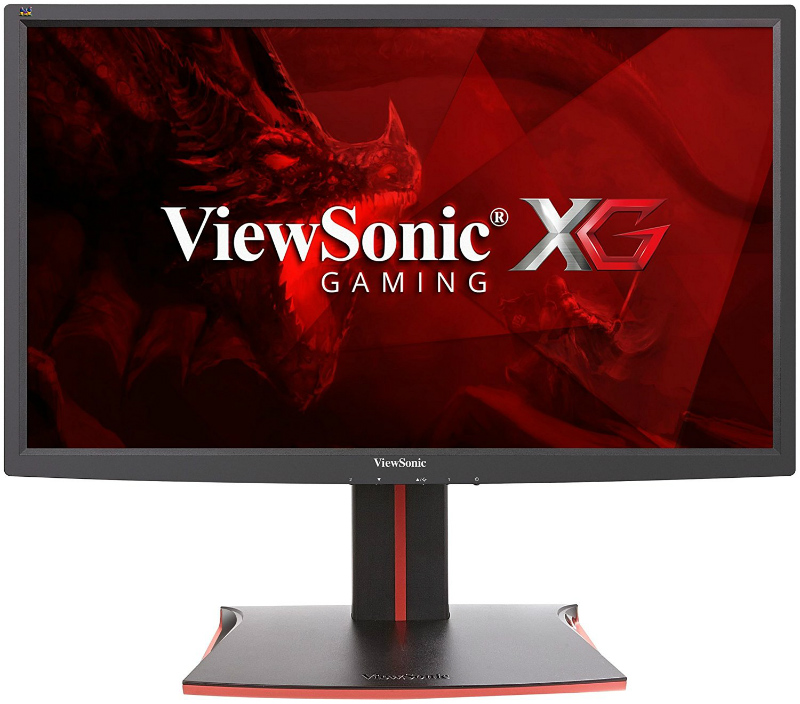 The ViewSonic XG2401 is a top pick for 144Hz gaming monitors due to its class-leading image quality for just a few more bucks. This model is well-known and loved by the enthusiast community for its color fidelity and responsiveness. The XG2401 is also FreeSync compatible, enabling AMD GPU users to enjoy stutter and tear-free gaming.
Excellent build quality and reliability are also built into the ViewSonic XG2401, ensuring your wallet-approved upgrade will last for years. The ViewSonic XG2401 is also fully-ergonomic, allowing users to tilt, swivel, and pivot the display. We like the XG2401's subdued design compared to its newer version, making it the better option overall.
AOC C24G1– Most Affordable Curved Gaming Monitor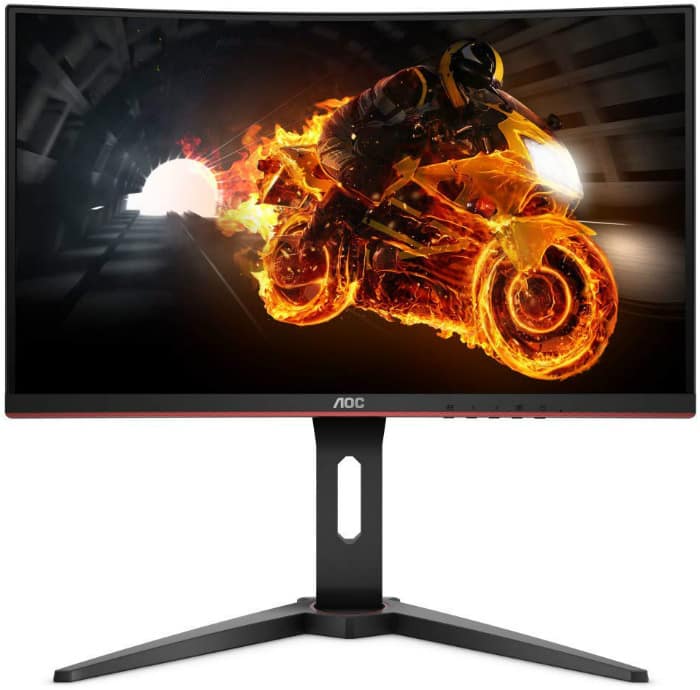 The AOC C24G1 is the curved alternative to the first two at almost the same price point. Curved displays offer immersive properties, and improved visibility since the corners appear closer to your face. That aspect makes this variant attractive for gamers who dabble in every gaming genre, such as RPGs or story-driven titles.
What's unique to the AOC C24G1 in its bracket is its VA panel which offers better colors and depth to make the images pop out. This is one of the gaming monitors you should consider if pixel response times matter less than the visual quality. Another fantastic aspect of the C24G1 is its upgraded aesthetic that also includes decent ergonomic adjustments which are usually missing at this price point.
Acer KG271 – Budget-Friendly 27-Inch 144Hz Gaming Monitor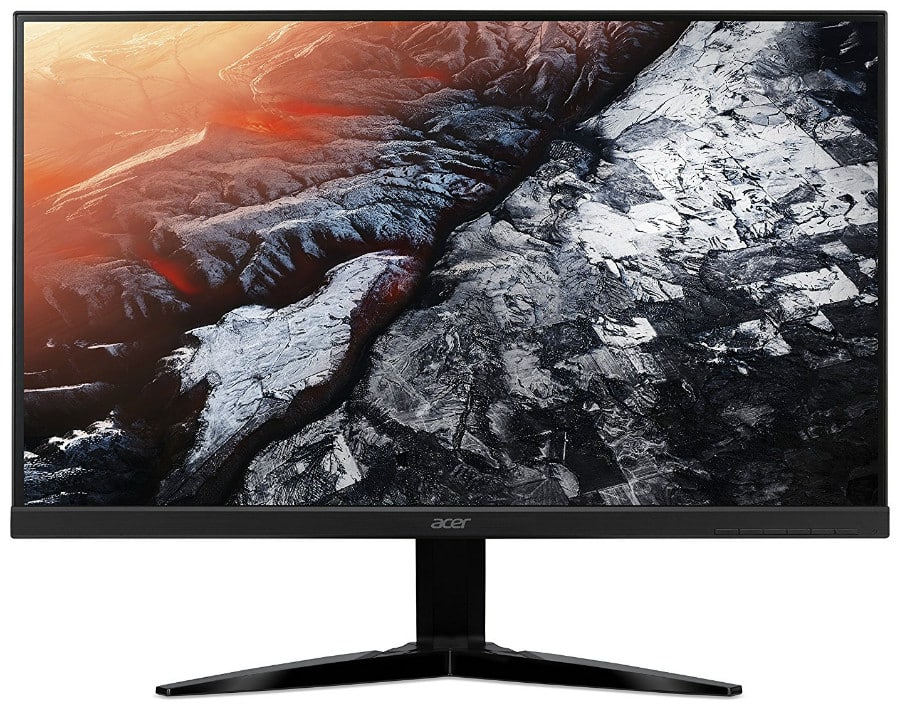 The Acer KG271 is the most affordable 27-inch monitor you can get that locks down all the essentials of a gaming monitor. The product sports the series' latest aesthetic design that makes the screen almost bezel-free and much cleaner looking than other options. You could mistake this model for a Predator variant if it had the necessary logos.
The Acer KG271 handles motion exceptionally well, with input lag staying within competitive gaming standards. The screen has a slightly lower vibrancy, but its responsiveness and FreeSync capability make it a valuable asset for your build. The biggest downside we could see is the tilt-only stand, but you could swap it out for a VESA mount later on.
Acer ED273 – Affordable Curved 144Hz VA Monitor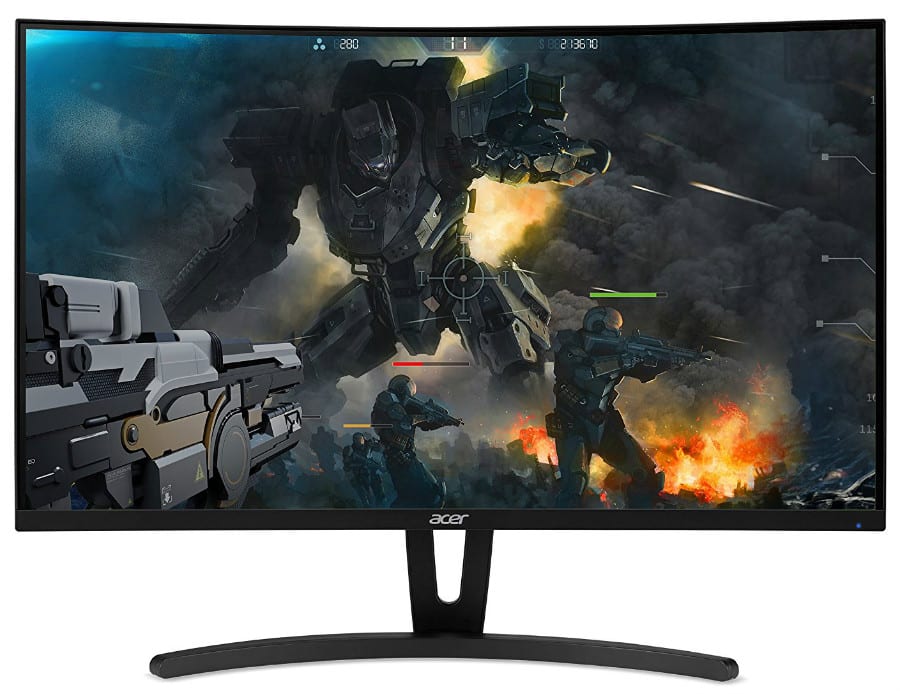 The Acer ED273 is the curved alternative to the KG271 that sits at the same price point. However, the most significant difference between the two is the ED273's VA panel which is capable of more profound contrasts and vibrancy for eye-popping visuals. These characteristics combine to create an immersive experience that you can enjoy at the $250 price point.
The ED273 is slightly slower than the KG271, but we think that's a fair tradeoff for the substantially improved richness of the colors. You lose the VESA mount as well with this model, but the curved form factor is something that's nice to have.
AOC Q3279VWFD8 – Cheapest 1440p 75Hz IPS Monitor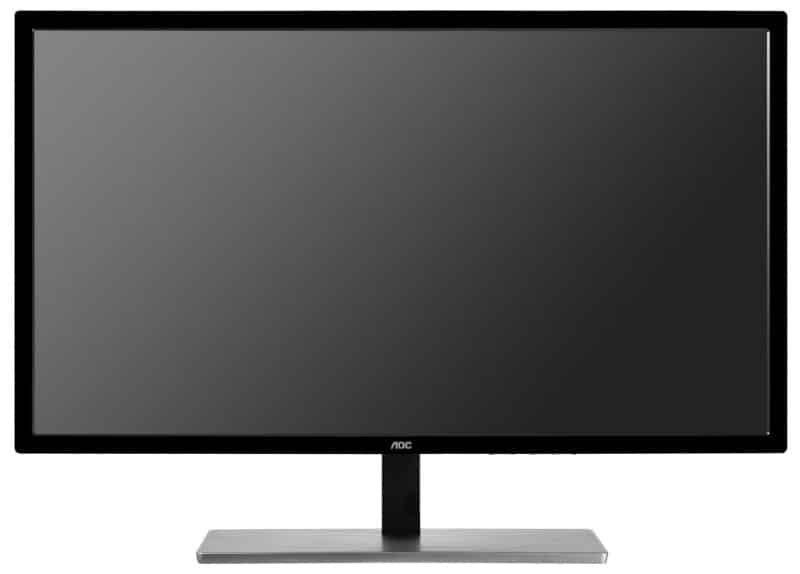 The AOC Q3279VWF is the cheapest 1440p monitor we have reviewed that doesn't disappoint. It's got a decent-performing IPS panel that responds to calibration quite well to produce accurate color representation and depth. If tweaking the OSD isn't your cup of tea, the monitor will still look great due to its excellent contrast and gamma right out of the box.
However, the absolute kicker for the AOC Q3279VWFD8 is its ability to push the refresh rate to 75Hz. That's something that's usually reserved for more expensive monitors, especially at this resolution. Couple these characteristics with extra low input lag and FreeSync and you get a crisp, and enjoyable gaming experience.
LG 34WK650 – Budget-Friendly 34″ Ultrawide with HDR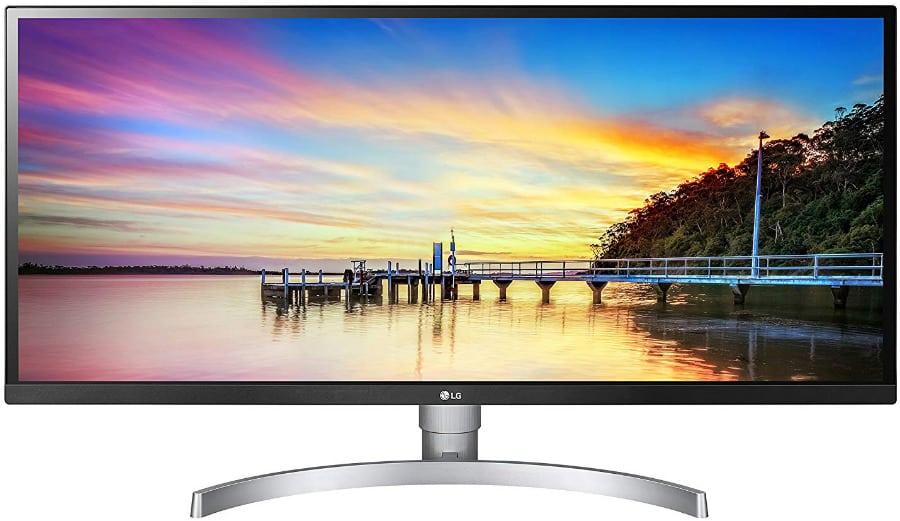 The LG 34WK650 offers a large screen with an easy to run 2560 x 1080 resolution for an expansive viewing experience. The display looks balanced and lifelike right out of the box, so calibration isn't a necessity. One of the valuable things that this model offers is its HDR compatibility which will allow gamers to play around with how their selected title looks.
The implementation doesn't reach true HDR specifications, but to have it in this cheap ultrawide is something we haven't seen in other offerings. The LG 34WK650 is also capable of pushing its refresh rate to 75Hz while having next to no latency issues to ensure your gaming experience is smooth and responsive.
Thoughts on the Budget Gaming Monitors
We love budget gaming monitors merelybecause they provide the improved visual experience which used to cost several hundred to the masses. There are a few exclusions, but the most valuable characteristics such as high refresh rates and low input lag are still there. You can't go wrong with these budget gaming monitors, but it's always wise to manage your expectations and enjoy what these gadgets have to offer.