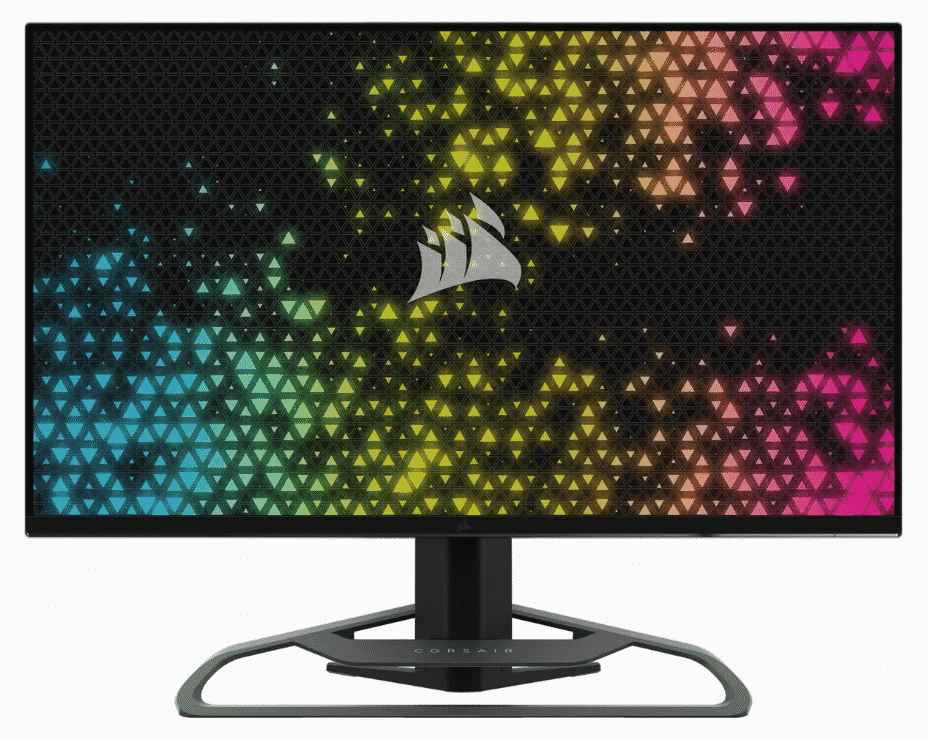 The Corsair Xeneon 32QHD165 is the brand's first display peripheral, and they opted to go with the sweet spot of specifications for it. The monitor features a 1440p IPS panel with a 165Hz refresh rate, plus a few features to make it unique from the rest. However, Corsair Xeneon 32QHD165 is pricey, so let's take a closer look to know if it's worth your hard-earned cash.

Corsair Xeneon 32QHD165 Specifications
Screen Size: 32 Inches
Resolution: 2560 x 1440 QHD
Aspect Ratio: 16:9
Panel Technology: In-Plane Switching (IPS)
Refresh Rate: 165Hz
Response Time: 3ms
Contrast Ratio: 1000:1
Brightness: 400 cd/m²
Built-in Speakers: No
Stand: Height – Yes
Stand: Tilt – Yes
Stand: Swivel – Yes
Stand: Pivot – No
VESA Compatibility: Yes 100 x 100
Connectivity: DisplayPort 1.4 x 1, HDMI 2.0 x 2, USB-C x 1, USB-C Upstream x 1, USB 2.0 x 2, 3.5mm x 1
Dimensions With Stand(WxHxD): 28.8″ x 23.8″ x 12.4″
Weight: 20.9 lbs

Design and Features
The Corsair Xeneon 32QHD165 looks unique since it has a few features that you will not find on other variants. The monitor has a matte black finish that's accented by the gunmetal base, so it doesn't look too flashy like other Corsair gear. The display is bezel-free on three sides, so the screen looks larger than it actually is.
You have to make space for the Corsair Xeneon 32QHD165 since it's quite a big monitor compared to the usual. it is not as wide as the 34-inch ultrawides, but it needs a foot of depth due to its special base. It's also quite heavy for a 16:9 monitor, but setting up should still be easy for a single set of hands.
Build quality is great for the Corsair Xeneon 32QHD165 since there are no signs of weakness or skimping on its parts and materials. It feels and looks like a premium display since there are no cosmetic defects on any of its parts. The stand is firm and stable, so you don't have to deal with a shaking or sagging screen.
This monitor also has an OSD joystick for convenient navigation and manipulation of its features and settings. However, what makes this monitor special is it can be used with the Corsair Nexus keyboard accessory or the Elgato Stream Deck via iCue. It's identical to giving the product a remote, but this is a more attractive yet pricey implementation that enthusiasts will love.
This setup gives you complete control over the monitor's settings, but it needs a bit of tweaking and setting up to your liking first. The Elgato Stream Deck and the Nexus accessory are both very flexible, so the sky is practically the limit with setup options. The problem is that you have to spend a pretty penny with this since the two gadgets are obviously not included with the monitor.
The stand included with the Corsair Xeneon 32QHD165 offers tilt, swivel, and height adjustments for your comfort. The base is designed differently with a y-shaped foot and a metal piece attached to it to keep it upright. It's attractive but oversized, but it can be used as a stand for controllers or other peripherals.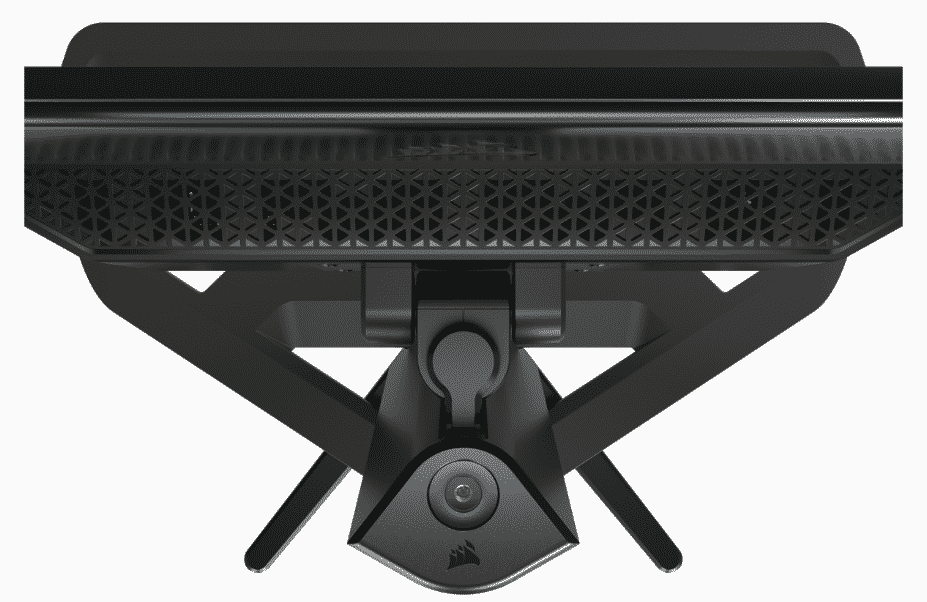 Another unique feature of the stand is it has a screw hole at the top for tripods used for cameras and microphones. You can buy extension adapters if needed, but we wish Corsair included those for the price. But on the other hand, we think it's a very nice touch that many monitor manufacturers have missed.
The monitor uses DisplayPort 1.4 as its primary input, but it also has two HDMI 2.0 ports for secondary devices. You also get two USB-C slots with this monitor, but one is for an upstream connection while the other supports DP Alt Mode. There are two more USB 2.0 ports for peripherals, plus a 3.5mm jack for convenience.
Unfortunately, there are no speakers on the Corsair Xeneon 32QHD165 which is a bummer considering how expensive it is. It costs as much as a 4K 144Hz or 1440p 240Hz variant, so we expected more extras from it. However, gamers will still prefer headsets anyway, so it's not a big deal or loss for its intended audience.
Display and Performance
The Corsair Xeneon 32QHD165 boasts a 32-inch Quantum Dot IPS panel with a 2560 x 1440 resolution, a 165Hz refresh rate, and a 3ms response time. The backlight has a 400 cd/m2 brightness while the contrast ratio is listed at 1000:1 like most IPS panels. This model is HDR 400 ready, but we all know how limited that is compared to the higher-tiered models.
1440p looks less crisp when it's in a 32-inch format, but you will still be able to enjoy the extra pixels it has over 1080p screens. It is still great for detailed gaming, but it won't hurt or strain your eyes while reading or browsing. 1440p at 165Hz is now doable with mid to upper-range GPUs, so you don't have to spend a small fortune on flagship cards to enjoy this monitor.
The Corsair Xeneon 32QHD165 renders above 100% sRGB and around 97% DCI-P3 for stunning vibrancy and saturation. Default accuracy isn't perfect, but its deltaE average of 2.54 is already great for daily use. Most users won't need to calibrate this model apart from adjusting its backlight to a reasonable level for extended use.
Calibrating the Corsair Xeneon 32QHD165 reduced its dE average to 1.34 which is even better than the stock setting. However, that's not that big of an improvement for untrained eyes and for gaming purposes. We can only recommend buying colorimeters for professional use, but otherwise, it's best to just adjust the screen as best as you can to get an output that you'll like.
Its backlight reached 405 cd/m2 in SDR, but its peak was only at 424 cd/m2 when HDR is active. The panels contrast is unimpressive as well since it only managed to get to 954:1 at 50% brightness. The screen is unable to produce deep blacks and its HDR performance is a hit or miss since it doesn't have the equipment to be truly effective.
Panel uniformity for the sample wasn't perfect since there were some minor light leaks on the edges. This results in some clouding during dark scenes, but it's not a big issue in most cases such as when the screen is in full color. Take note that this aspect varies between every monitor so there are better ones on the retailer's shelves.
The Corsair Xeneon 32QHD165 is capable of great motion handling thanks to its agile pixel response time. You don't need to use too much overdrive on this model since doing so will add overshoot which is much worse. The only truly better alternative is going with the 240Hz options, but those don't come in this size at the time of this writing.
The Corsair Xeneon 32QHD165 is a FreeSync Premium gaming monitor, but it also works with Nvidia's G-Sync Compatible mode.  This is a must-have feature now since it's never guaranteed if you can secure your desired GPU due to shortages. Input lag sits at 4ms at 165Hz, so there is no need to worry about delays while gaming.
Thoughts on the Corsair Xeneon 32QHD165
The Corsair Xeneon 32QHD165 is an excellent new development in the gaming monitor market. it has a very good Quantum Dot IPS panel, but it's also designed to stand out and be functional for the serious gamers out there. It is great that Corsair worked to integrate it into their ecosystem of peripherals, but that also means the design leaves out those who aren't using Corsair or Elgato products.
The most glaring issue with the Corsair Xeneon 32QHD165 is its very high price which can buy you a 4K 144Hz or 1440p 240Hz monitor. The gear necessary to enjoy its features like the Elgato Stream deck aren't cheap either, so you have to spend a pretty penny if you want this for your setup. It's a great monitor, but we think it and its add-ons will be too expensive for many users.
Pros:
Great Gamut Coverage and Default Accuracy
Fast and Responsive
Very Low Price
Attractive Features and Unique Functionality
Cons:
Expensive
Limited Contrast
Poor HDR Performance
About the Author: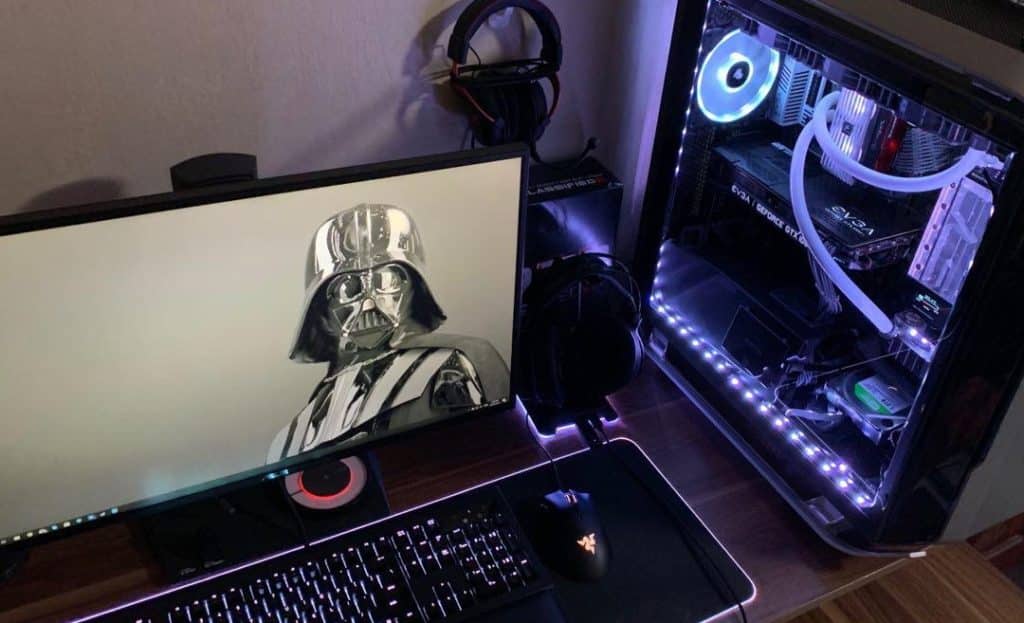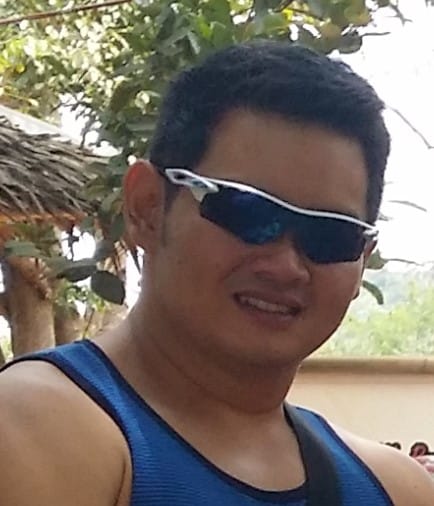 Paolo is a gaming veteran since the golden days of Doom and Warcraft and has been building gaming systems for family, friends, and colleagues since junior high. High-performance monitors are one of his fixations and he believes that it's every citizen's right to enjoy one. He has gone through several pieces of hardware in pursuit of every bit of performance gain, much to the dismay of his wallet. He now works with Monitornerds to scrutinize the latest gear to create reviews that accentuate the seldom explained aspects of a PC monitor.