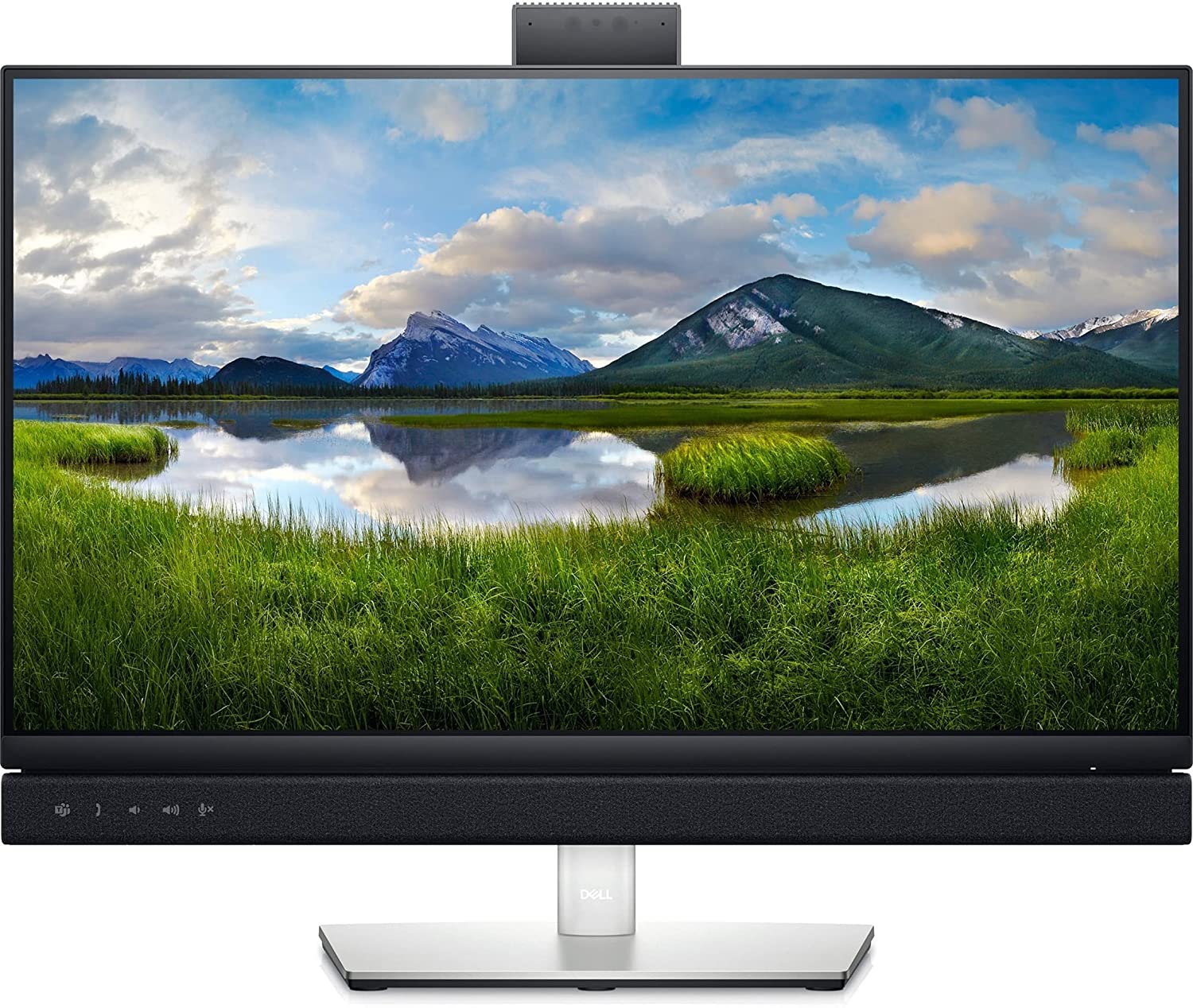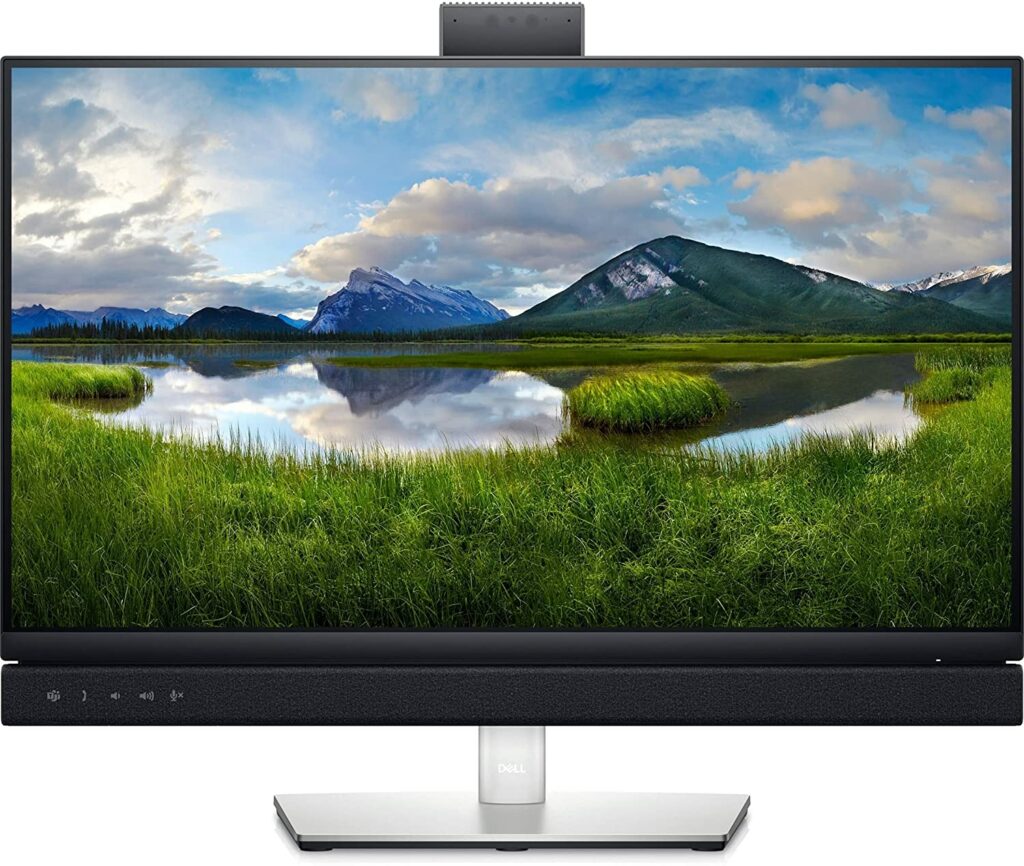 The Dell C2422HE is one of many new business monitors that are designed as a response to the rise in popularity of remote jobs. It is basically an office display, but it comes equipped with accessories like its webcam that you would otherwise have to buy separately. However, we're not kidding when we labeled it as a premium monitor, so let's check it out to see if it's worth the investment.

Dell C2422HE Specifications
Screen Size: 24 Inches
Resolution: 1920 x 1080 FHD
Aspect Ratio: 16:9
Panel Technology: In-Plane Switching (IPS)
Refresh Rate: 60Hz
Response Time: 8ms (5 Fast)
Contrast Ratio: 1000:1 (Static)
Brightness: 250 cd/m²
Speakers: Yes (2 x 5 Watts)
Stand: Height – Yes
Stand: Tilt – Yes
Stand: Swivel – Yes
Stand: Pivot – Yes
VESA Compatibility: Yes 100 x 100
Connectivity: DisplayPort 1.2 x 1, DP 1.2 Out x 1, HDMI 2.0 x 1, USB-C 3.2 (PD90W) x 1, USB-C 3.2 (PD15W) x 1, USB 3.2 x 3, RJ45 x 1, 3.5mm Jack x 1
Dimensions with Stand (WxHxD): 21.2" x 15.9" x 7.3"
Weight 10.14 lbs

Design and Features
The starts off just like any Dell office monitor which has simplified aesthetics, except that its extra equipment is visible upfront. The monitor has a matte black and silver combination so it looks great next to any premium computer like Macs or custom workstations. The display has a bezel-free design, but it still has inner borders that will show up when it's powered on.
Its not a big monitor, so we don't think anyone will have trouble with setting it up or placing it properly even if the user has a small desk. It only needs 7.3 inches of depth when fully assembled so it shouldn't interfere with your other larger peripherals. It also only weighs a little over 10 pounds so it is very easy to carry and move around.
The monitor's build quality won't be an issue even if it's made out of plastic like many Dell displays out there. The body panels are thick and sturdy so they can resist cracking and flexing when squeezed or nudged with moderate force. The included stand is firm and stable so you won't get disturbed by wobbling or sagging while using the device.
The Dell C2422HE has an OSD joystick at the back of its housing for easy access. You can reach it from the bottom of the monitor near the right-hand side, or you can also use Dell's Display Manager apps for adjusting its common features. We're happy we don't have to deal with OSD buttons, but Dell could have placed the knob somewhere that's a bit more convenient.
The stand included with the Dell C2422HE offers tilt, swivel, pivot, and height adjustments for your convenience. It is easy to get a comfortable viewing angle for those long hours of work, so spending the extra on a monitor arm won't be necessary. That only becomes practical if you have multiple screens, but it's a waste otherwise.


The Dell C2422HE has a heavily-equipped connectivity layout that includes DisplayPort 1.2, a DP Out slot, an HDMI 2.0 port, and a 90-watt USB-C slot with DP Alt mode. It also has a second USB-C slot with 15 watts and three USB 3.2 ports for mobile devices and peripherals. You also get an RJ45 LAN port for network management and a 3.5mm jack for headphones.
but perhaps, the monitor's most important add-ons are its 5-megapixel webcam with microphones and a soundbar with stereo speakers and 5 watts of power each. The 5MP pop-up camera does a decent job for what it is, but front cams on mobile phones are capable of better clarity. The soundbar is a nice touch especially since it has dedicated controls, but it is not tuned properly so it can sound muddy at times.
Display and Performance
The Dell C2422HE sports a 24-inch IPS panel with a 1920 x 1080 resolution, a 60Hz refresh rate, and an 8ms response time. The backlight is limited to 250 cd/m2 while the contrast is listed at 1000:1 like most IPS panels. It doesn't come with special features like HDR, and we think that's one of its downfalls because it is too expensive for office-grade specs like these.
1080p monitors are great for office work since they are easy on the eyes when it comes to reading and browsing. You'll do a lot of that for conferencing and remote work monitors, so it's a good idea to get it unless you want a sharper screen. Its only downside is its limited desktop space, but that's easy to get over if you are only using the monitor for work.
The Dell C2422HE renders 96% sRGB which is respectable for an office monitor, but not quite good enough for something in this price range. Its default accuracy redeems that since the deltaE average is only at 2.35. It doesn't need calibration to balance out its appearance, so it can be used right away once it is out of its box.
Calibrating it reduced that deltaE average to 0.98 which is excellent for an office or business display. It enables the monitor to do well in editing and content creation, but it would be nice if it had wider gamut coverage. Note that colorimeters are only necessary if you are into color-critical work, but we simply get a better performer first instead of buying the gadget with this monitor.
The Dell C2422HE is also dim compared to the recent monitors we reviewed so you might have to push its backlight to the maximum. It only reached 231 cd/m2 at 100%, plus its contrast is limited to 891:1 at 80% brightness. The monitor is incapable of deep blacks, although that's a common issue with IPS variants.
Panel uniformity for the C2422HE sample did not have any issues like backlight leaks or clouding. It did have some variance in the backlight's spread, but it's only apparent when it's scanned with a colorimeter. Please remember that this can change between every unit made since there are tolerances in play, so it is possible to get a worse or better specimen.
The Dell C2422HE also isn't the most responsive ISP monitor out there since it doesn't have an extended refresh rate nor is it tuned for gaming. Its prone to blurring and persistence in some key instances, but we think casual gamers can still get away with it. however, we don't think that's a deal-breaker since the monitor is intended for professional or business use.
You also don't get FreeSync and G-Sync compatibility with this model for the same reasons mentioned above. 1080p doesn't take a lot, but price points like this should include more capabilities even if it includes the webcam and soundbar package. Input lag sits at 9ms at 60Hz, so users won't feel delays while using it.
Thoughts on the Dell C2422HE
The Dell C2422HE is a well-designed monitor for a growing population of professionals who are riding the work-from-home wave. It has all the right features plus more, so it saves the consumer from messy cables and having to buy more peripherals. Its IPS panel is decently accurate, but it has a few expectable limitations that you have to consider.
Our biggest issue with the Dell C2422HE is its very high price which makes it cost three times as much as a practical option like the Asus BE24EQK. Of course, this model has better quality and capabilities, but that doesn't warrant an exponential price increase. However, it is still a decent buy, but we recommend catching it with a massive discount to make it worth your money.
Pros:
Decent Out of the Box Accuracy
Plenty of Features
90-Watt USB-C
Soundbar Speakers Included
Cons:
Very Expensive
Mediocre Panel Specs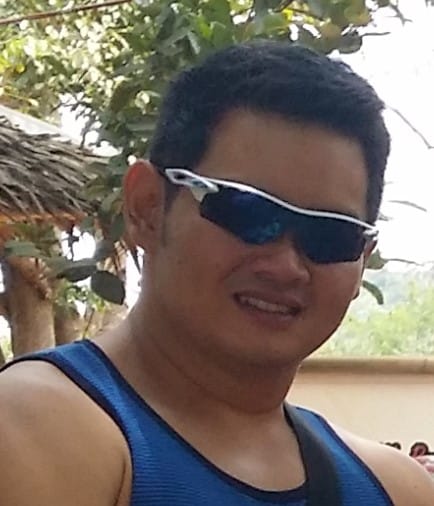 Paolo is a gaming veteran from the golden days of Doom and Warcraft. Since junior high, he has been building gaming systems for family, friends, and colleagues. High-performance monitors are one of his fixations; he believes that every citizen's right to enjoy one. He has gone through several pieces of hardware in pursuit of every bit of performance gain, much to the dismay of his wallet. He has also spent half a decade researching, reviewing, and writing about these products and now has over 1400 articles about the best gaming tech under his belt.