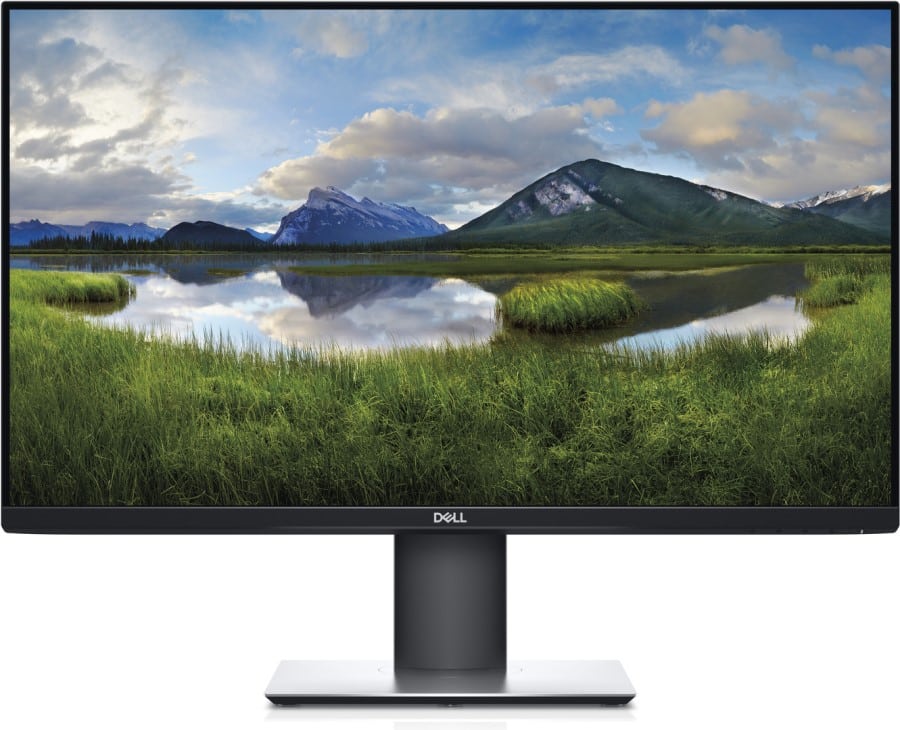 The Dell P2719HC is designed to offer a reasonably-priced display solution for users who want to utilize the benefits of USB-C. Dell's range of monitors for home and office use have always been excellent options, plus they feature incredible value and reliability. The Dell P2719HC and its USB-C functionality is highly sought-after by MacBook users and the like, but how does it perform when it comes to image quality?

Dell P2719HC Specifications
Screen Size: 27 Inches(P2719H)
Resolution: 1920 x 1080p
Aspect Ratio: 16:9
Panel Technology: In-Plane Switching (IPS)
Refresh Rate: 60Hz
Response Time: 5ms
Contrast Ratio: 1000:1 (Static)
Brightness: 300cd/m²
Built-inSpeakers: No
Stand: Height -Yes
Stand: Tilt – Yes
Stand: Swivel – Yes
Stand: Pivot– Yes
VESA Compatibility: Yes
Connectivity: DisplayPort 1.2, HDMI 4x 1, VGA x 1, USB 3.0 x 5, USB-C x 1 (HC variants) 3.5mm Audio Jack
Dimensions (L x W x H): 24.01" x 15.52" x 7.28"
Weight: 20.64 lbs

Design and Features
The Dell P2719HC includes a slimmer chassis to go with the brand's signature black and gray aesthetic. We know that Dell monitors always sell well since many prefer this appearance instead of garish or aggressive gamer-centric designs. This model also sports the brand's InfinityEdge concept which removes thick bezels so users can enjoy edge to edge viewing.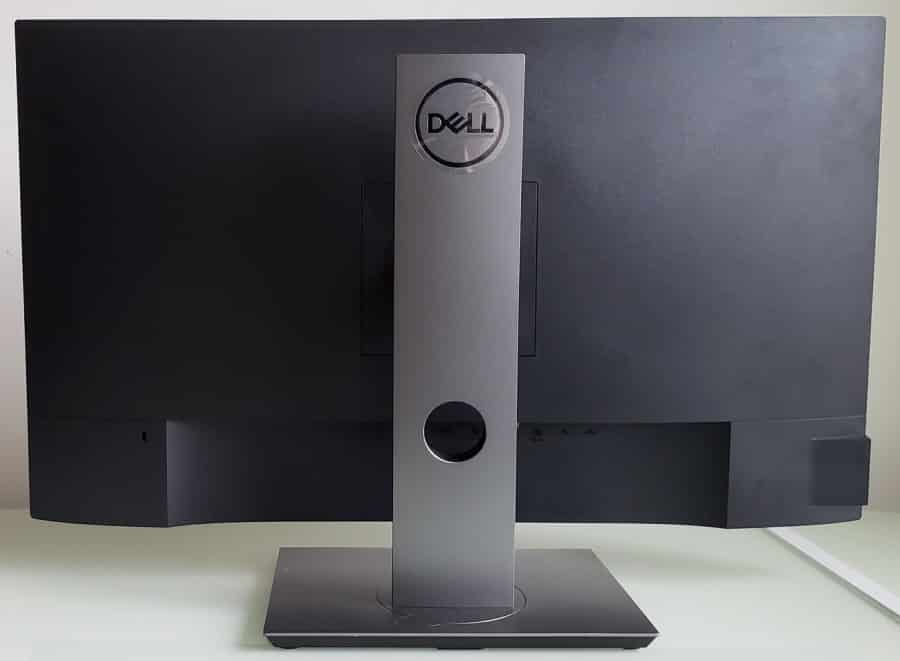 One thing we dislike on the Dell P2719HC is its OSD button layout at the corner of the bottom bezel. Each one is responsive and satisfyingly clicky, but it's always a struggle to use unless you've memorized the layout by touch. Joysticks are better for modern monitors, especially the models which have many options you need to sort through.
Build quality is as always, remarkable for the Dell P2719DC which doesn't have manufacturing defects. The materials the brand used are top-notch and durable, while the seams and gaps in the chassis fit each other perfectly. The device stands solid once assembled and placed on a desk, so you don't have to worry about it toppling over.
This newer variant has noticeably more modest proportions compared to its predecessors. This characteristic makes placement and setup easy even on smaller desks with limited depth. It's also great that you can VESA mount the Dell P2719HC which will broaden its adjustment range.
However, you don't need to spend on a separate VESA mount since the Dell P2719HC already has a fully adjustable stand. The mechanism provides tilt, swivel, pivot, and lift to allow users to attain a comfortable viewing angle. Dell's monitor stands are always excellent when it comes to quality, so we don't think many will need to swap it out for an aftermarket option.
The Dell P2719HC includes all the standard connectors of its family tree such as DisplayPort 1.2 and HDMI 1.4 for video inputs and a VGA slot for older machines. You also get a total of five USB 3.0 receptacles with two of them placed in a hub on the side. But what stands out is the USB-C connector which will allow users to enjoy single cable operation with compatible devices such as the MacBook Pro.
The latter provides up to 65 Watts, but Dell warns that if your laptop's battery is very low or totally drained, it may not charge from this slot. It's also worth noting that there are no speakers with this product, but those are rarely missed at all.
Display and Performance
The Dell P2719HC includes a 27-inch IPS panel with a 1920 x 1080 resolution, 75Hz refresh rate, and 5ms response time. The backlight is rated at 300 cd/m2, while the typical contrast ratio sits at 1000:1. These specifications aren't meant for gaming, but they are suitable for casual purposes such as enjoying story-based titles.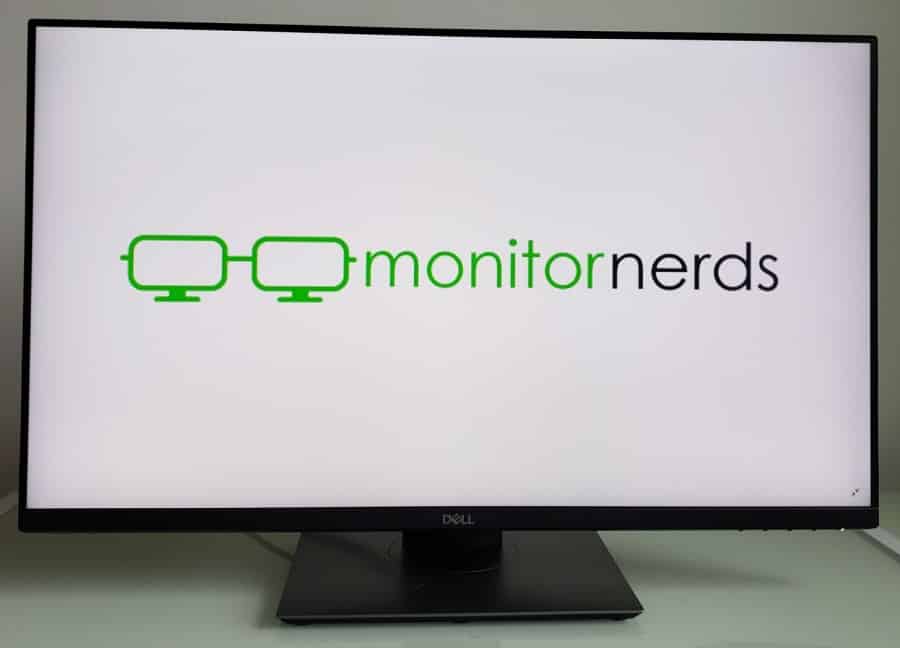 The Dell P2719HC doesn't look as great as a 1440p variant due to to the looser pixel pitch which many complain about. It adds a bit of softness on the edges of objects, plus some may even notice that looks slightly pixelized. However, this type of monitor is ideal if visibility is a priority since you won't need scaling and smaller objects will appear bigger at the same distances.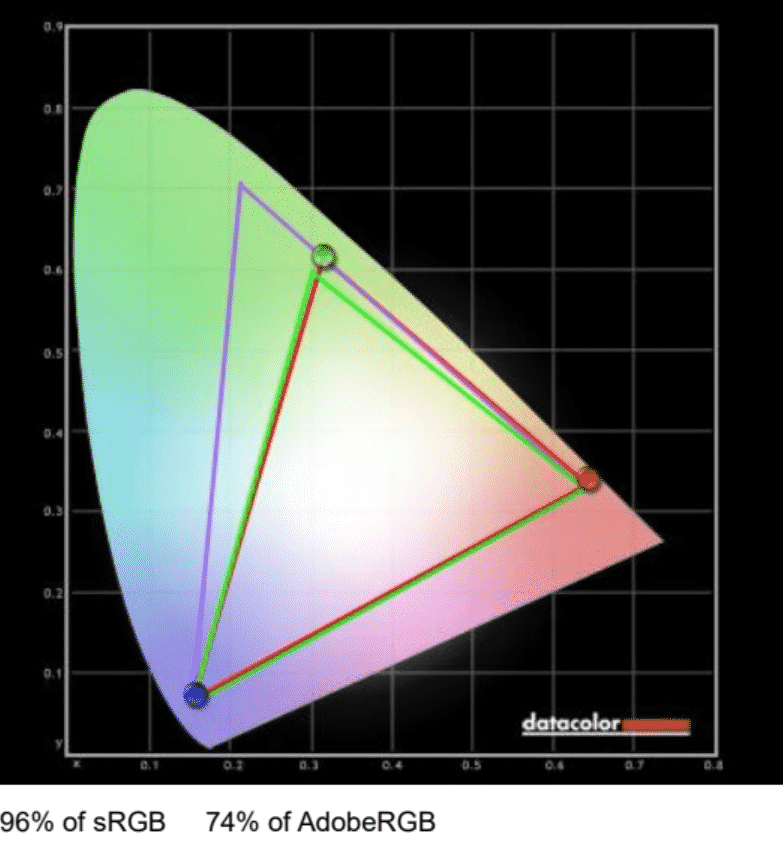 The Dell P2719HC covers 96% of the sRGB gamut which is decent for a day to day monitor. What we love about it is its low Delta E of only 1.79 which tells us that Dell's factory calibration did a fantastic job. However, gamma is slightly off at 2.0, making the colors look a bit washed out that what you would normally desire.
The screen's overall color temperature is slightly off from the ideal 6500K, but it's biased towards the cooler side for brighter, less warm whites. The screen's contrast is also quite low by today's standards at 800:1, resulting in lower black luminance which makes images a bit more grayish. The backlight only reached a maximum of 280 cd/m2 which falls slightly short in giving us room to play around with.
Our sample of the Dell P2719HC showed decent panel uniformity, despite the 13% backlight deviance at the middle-top quadrant. Colors stayed within Delta E 2.0 from the D65 standard, so no color shift or variances are noticeable. This aspect would have been maximized if the screen's gamma and contrast were a bit better which would have made the monitor an excellent all-rounder.
Motion handling for the Dell P2719HC fares a bit better than similar-spec monitors we've tested. Blurring only occurs when the sequences become too fast thanks to the monitor's overdrive function. The extra headroom in refresh rate also helps a bit in making pixels respond faster, but it's not comparable to a 144Hz IPS display like the Asus VG279Q by any means.
The Dell P2719HC isn't a FreeSync monitor, so you can't rely on buttery-smooth or tear free visuals with this device. Running games shouldn't be too taxing on your system since its a 1080p variant, but make sure to optimize your graphics settings to keep frames stable. Input lag is slightly higher than other options at 13ms, but delays will still be hardly felt by most users.
Thoughts on the Dell P2719HC
The Dell P2719HC is an excellent choice if you want a reasonably-priced USB-C monitor to match your MacBook Pro or something similar. The product has excellent functionality and design, plus it's sturdy and reliable. But on the other hand, its imaging qualities gave us mixed feelings and left a few things to be desired.
The color quality of the Dell P2719HC is outstandingly accurate, but its poor gamma and contrast waste that potential. The display's 75Hz refresh rate is a welcome bonus, but it fails to include gamers in the fold since there is no FreeSync. We recommend the Dell P2719HC for day to day tasks such as office work or browsing, but there are better options if you want something geared towards entertainment.