Dell S2417DG Review
Newegg Customers

MonitorNerds
Review of Dell S2417DG: Recommended for the competitive gamer
With a lot of features primarily aimed at competitive gamers, the Dell S2417DG is a 24-inch WQHD (wide quad high definition) gaming monitor that offers a lot of value for money. A 'no frill' display, the S2417DG covers all the major aspects of gaming, compromising as little as it can on the other fronts. Right off the bat, if your goal is aesthetics or editing work, this monitor isn't ideal for you. But if you are an avid gamer who needs an FPS gaming experience that is unparalleled, your search might end here. In this article, we will take a look at the technical specifications, add-ons, and the performance of this display.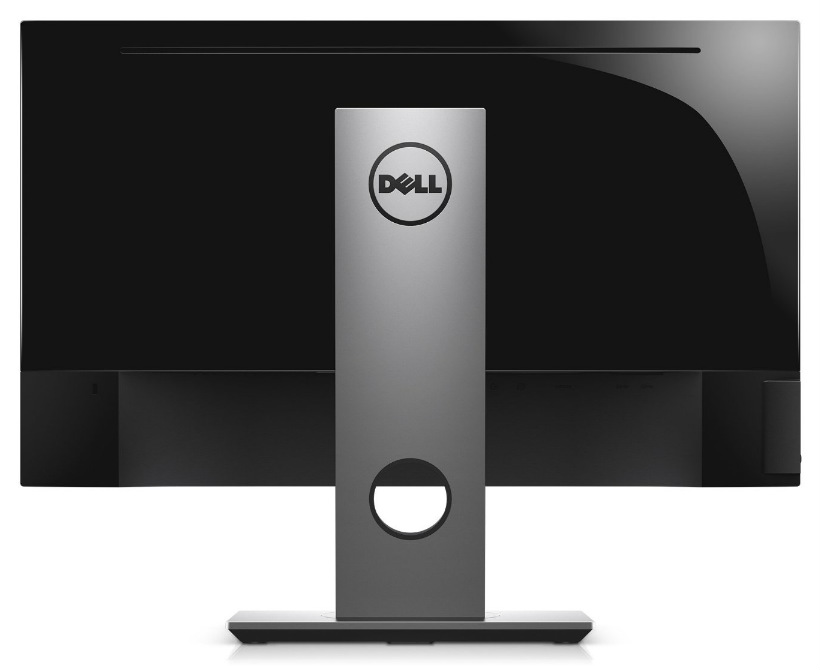 Technical specifications of Dell S2417DG
·      Display Size: 23.8 Inches
·      Panel Type: TN
·      Resolution: 2560 x 1440p
·      Refresh Rate: 165Hz
·      Response Time: 1ms
·      Adaptive sync support: G-sync
·      Aspect Ratio: 21:9
·      Contrast ratio: 1000:1
·      Brightness: 350 cd/m2
·      Connectivity: 1x HDMI, 1x DisplayPort, 1x 3.5mm stereo jack, 1x 4-port USB hub
Firepower and performance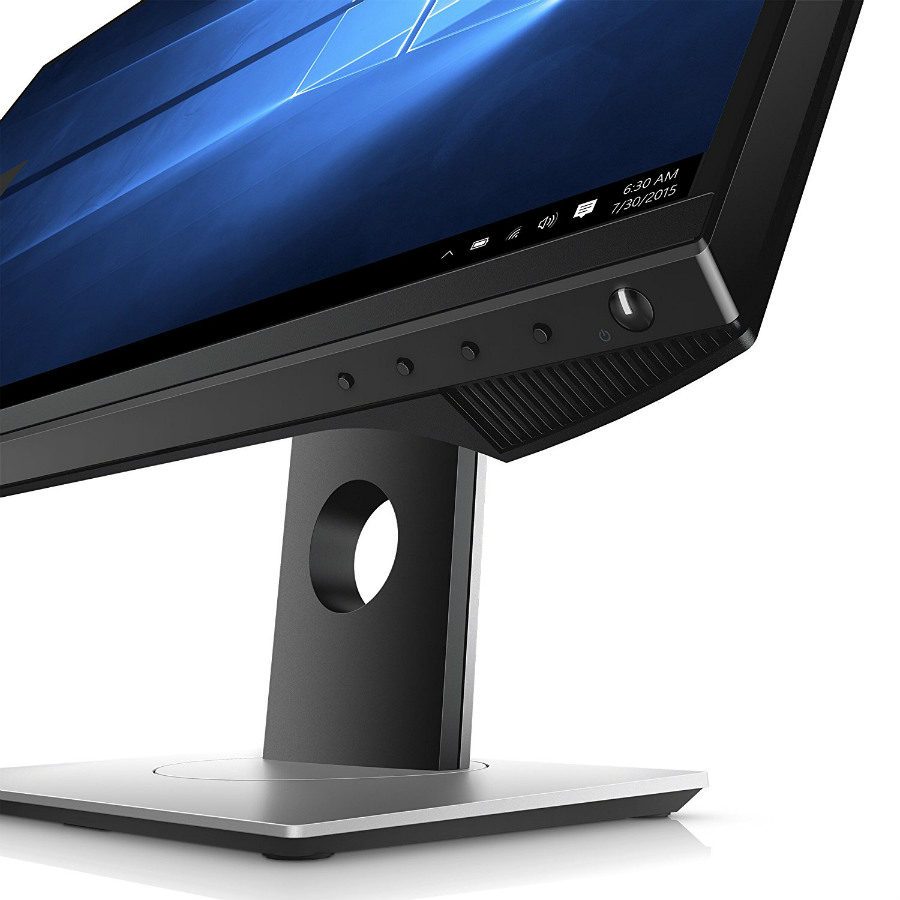 If you are an experienced gamer, reading the technical specifications would already have made you happy about the S2417DG. The monitor has a couple of small drawbacks, sure, but when it comes to performance, this is a monitor that will not disappoint a gamer. First of all, you have a WQHD that employs a 2560 x 1440p resolution (basically doubling the full HD) with 3.68 million pixels mounted on the panel. The panel is also LED backlit. These things offer a good amount of detail and sharpness. However, if you want to do editing work or graphics related work on it, this monitor would not serve you well because of its TN panel. There is washing out of colors on a TN panel, and the viewing angles on even the finest TN panels are not as wide as IPS or other panels types. So for editors, the search stops right there. But a gamer, however, looks for performance more than aesthetics. And this is where the 165Hz refresh rate and a terrific 1ms response time comes into play.
TN panels were designed to support these specs, and while IPS panels have the same specs as these nowadays, they will cost you a whole lot more. So basically, of we are sacrificing something in exchange of a tearing free, stuttering free, smooth, lucid, high-end gameplay, it is some color accuracy (some, as this display, still offers a true 8-bit color reproduction) and a bit of restriction (170/160 degrees instead of 178/178 degrees) on the viewing angles. And that's something a competitive gamer can live with.
Gaming on high refresh rates can present problems like tearing, even with a response time as good as this. To fix these issues and to make sure there aren't any roadblocks, we have the Nvidia G-sync support in the Dell S2417DG. The display has 1 Displayport and 1 HDMI port, and most graphic cards can accommodate either one of these. You can game at 1440p using the G-sync support on the Displayport for the most 'snappiest' of experiences. What the G-sync does is, that it synchronizes the frames the monitor draws and displays to you with the GPU's output. If there are any issues with this transaction (that can take place up to 165 times in a second with this monitor), it uses its logic to apply 'buffer frames.' Bottom line? No screen tearing.
While good refresh rate/response time ratings and adaptive sync support are mandatory things for high-end gaming, the balancing of these features is critical for any display. And the Dell S2417DG does that perfectly. With a 1440p resolution, there aren't as many pixels that need to be pushed 'n' number of times per second. So, things get a little bit easier for the GPU. Additionally, having a 1ms GTG response time (which happens to be the lowest in gaming displays), the pixels can change color from one shade of gray to the other really quickly. These things would have been a little bit tougher if we were working with a huge amount of pixels – UHD (3,840 x 2,160p) for example. The higher the number of pixels is, the more work needs to be done 'n' number of times per second. Refresh rate, frame synchronization and response time all work as cogwheels for this process. And in such a scenario if one thing fails to compensate with the rest due to the load from high FPS gaming, you can have issues like tearing, lags or judder, or you can end up crashing the game. So it's a really good thing to know that the Dell S2417DG makes sure that does not happen.
Build and connectivity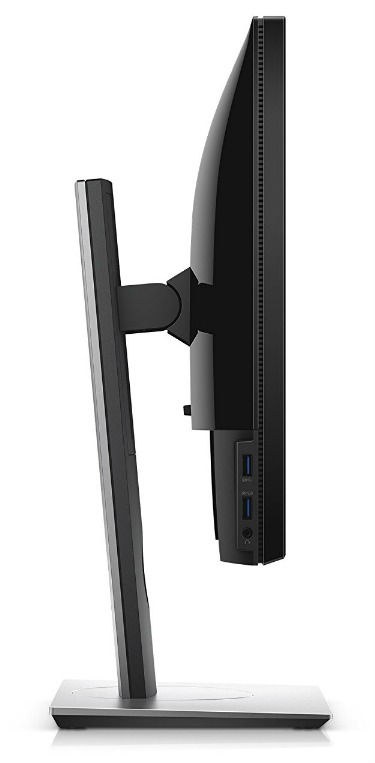 On top of being a great gaming display, the S2417DG also offers a lot of ergonomics. So let's talk about that The dimensions of the display are 7.09 x 21.28 x 19.44 inches – which is ideal for any desk, not taking up a lot of space. This and the ultra thin bezel of the Dell S2417DG make it a very good bet for multi-monitor setups.
There is nothing fancy going on with the design of the S2417DG; the stand is pretty sturdy, and the finish on the panel is matte. This is another good thing because panels with a glossy finish can end up reflecting whatever is in front of them along with the output. This results in more eye strain and using the monitor for longer durations of time in a well-lit room becomes more difficult. Concerning visual performance, the TN panel is good, and the calibration options are very handy. You can find RPG, FPS or RTS presets with a few clicks and chose what works best for you quickly. Combine these things with a 'flicker free' screen, and you are all set for those all-night gaming marathons.
The display's build and design offers you tilt, pivot and swivel adjustability. The stand of the Dell S2417DG comes with a quick release mechanism that you can use to get it off and unveil the 100x100mm VESA mounting holes. On the right bottom side of the bezel, you have keys that can be used to control the OSD (which is snappy and easy to use) along with a power button. Buttons and ports on this monitor are straight-up, practically placed and easy to use. Right on the back, we have a DisplayPort 1.2 (because G-SYNC), one HDMI 1.4, four USB 3.0 ports and one standard 3.5mm headphone jack. While these connections cover pretty much all your needs, having a third video input (a DVI for example) might have come in more handy here.
Bottom line
Pros
·      1440p resolution
·      165Hz refresh rate
·      1ms response time
·      Nvidia G-sync support
·      Good adjustability and VESA wall mounting capability
·      Affordable price
Cons
·      TN panel (translating into low viewing angle range and color accuracy)
·      Only two video inputs
The S2417DG comes with a 3 Year On-Site Warranty with Dell and is priced at around $570 (with discounts depending on your choice of the store). For an avid gamer, especially with ones that are interested in competitive gaming or multi-monitor setups (that need a lot of money to build), this monitor is the best one in the market when it comes to value for money. Now of course, if you want sharpness and color accuracy, may it be at a low frame rate or high, this is not what you need. But when it comes to delivering hassle-free gameplay, this display reigns supreme over most IPS panels and TN panels out there within the $500-900 range. The Dell S2417DG is something that a gamer must check out at least once.