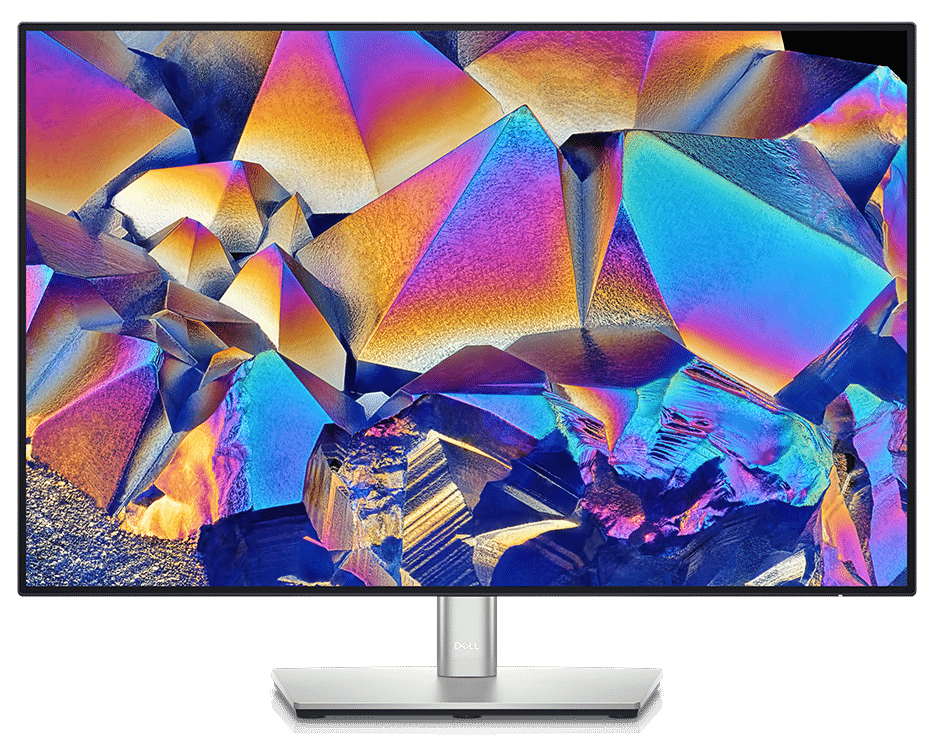 The Dell U2421E is designed as an effective display solution for productivity while keeping your eyes safe and healthy with its ComfortView Plus feature. This model is riddled with plenty of connectivity options which allows you to build a mess-free and functional workstation. The Dell U2421E is expensive for a WUXGA monitor, but let's check out if that is justified with its promised performance.

Dell U2421E Specifications
Screen Size: 24 Inches
Resolution:1920 x 1200 WUXGA
Aspect Ratio: 16:10
Panel Technology: In-Plane Switching (IPS)
Refresh Rate: 60Hz
Response Time: 5ms
Contrast Ratio: 1000:1 (Static)
Brightness: 350 cd/m²
Built-in Speakers: No
Stand: Height – Yes
Stand: Tilt – Yes
Stand: Swivel – Yes
Stand: Pivot – Yes
VESA Compatibility: Yes 100 x 100
Connectivity: DisplayPort 1.4 x 1, DP Out (MST) x 1, HDMI 1.4 x 1, USB-C 3.2 Gen.1 (90w) x 1, USB-C 3.2 Gen.1 (15w) x 1, USB 3.2 Gen1 x 3, Audio Jack x 1, RJ45 x 1
Dimensions with Stand (WxHxD): 20.9" x 14.33" x 6.81"
Weight: 8.8 lbs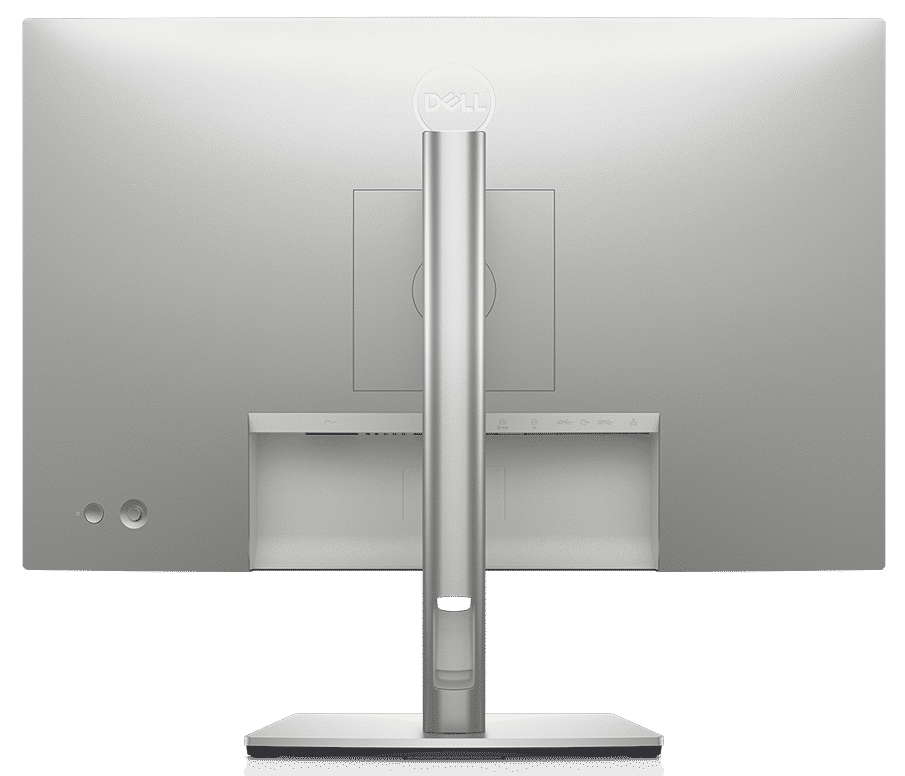 Design and Features
The Dell U2421E comes in the brand's signature aesthetic, but it has new characteristics that make it more attractive and compact. It sports a lighter silver and matte black combination that makes it look painless on the eyes and easier to insert into a themed setup. The display is bezel-free so the screen looks larger than it is even if there are panel borders that show up when it is in use.

What we like about Dell's 2021 monitors are their seemingly slimmer figures and more modest dimensions. This Dell U2421E only occupies 6.81 inches of depth on a desk even if it has an ergonomic stand, but it doesn't feel like it will easily topple over. It also weighs under 10 pounds, so it's rather portable and easy to move around if you work like that.
Build quality is excellent as always for the Dell U2421E since every bit and corner oozes with a premium appeal. The materials feel thick and sturdy and we did not see any cosmetic defects such as uneven seams on any of the monitor's parts. The included stand does a good job of keeping the device upright and there are no wobbling issues on it.
We also like that the Dell U2421E already includes an OSD joystick which you normally won't find on their previous entry-level to mid-range offerings. This makes it easier to access common settings such as brightness unlike with button layouts which are often clunky and prone to wrong presses. The gadget is located at the back on the lower right corner, so it's easy to access even if you can't directly see it.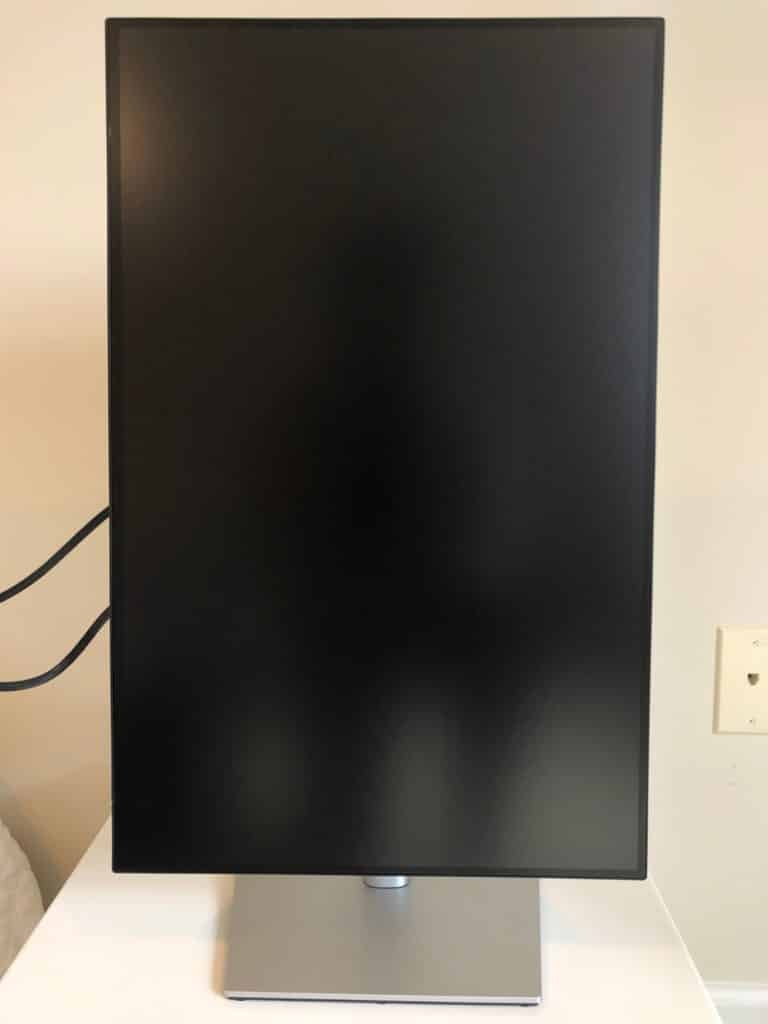 The stand included with the Dell U2421E is fully adjustable, so getting a comfortable view for long work hours is doable. You can tilt, swivel, pivot, and adjust the height of the screen, allowing the user to exploit several setup possibilities without modifying the device. You can also swap it out for a VESA mount but we think it's only necessary if you need to save space or if you are building a multi-display setup.
What stands out on the Dell U2421E is its connectivity layout which serves plenty of options, and we highly recommend reading its documentation so you'll know their purpose. The monitor includes DisplayPort 1.4 and a DP Out with MST for daisy chaining, as well as an HDMI 1.4 which can accommodate a gaming console. You also get two USB-C 3.2 Gen1 connectors which can provide power and quickly transmit data to and from your mobile devices.

The USB-C slot at the rear pumps out up to 90-watts of juice while the other one located at the bottom bezel only provides 15 watts. The former enables you to dock USB-C laptops like MacBook Pros without having to worry about their batteries. The secondary slot can be used for smaller devices like USB-C phones such as the Samsung Note 20.
Three USB 3.2 Gen1 slots with high-speed transfers and fast charging for the one located at the bottom bezel are also included, as well as an RJ ethernet port. There is a 3.5mm jack for speakers, but the device doesn't have a built-in pair. You have to buy the mini soundbar that's marketed with this model or use an external set for audio.
Display and Performance
The Dell U2421E features a 24-inch IPS panel with a 1920 x 1200 WUXGA resolution, a 60Hz refresh rate, and a 5ms response time. The backlight reaches as much as 350 cd/m2 while the contrast ratio is rated at a typical 1000:1 like most IPS panels. This model doesn't feature HDR compatibility, but it is pre-calibrated since it was designed for productivity more than entertainment.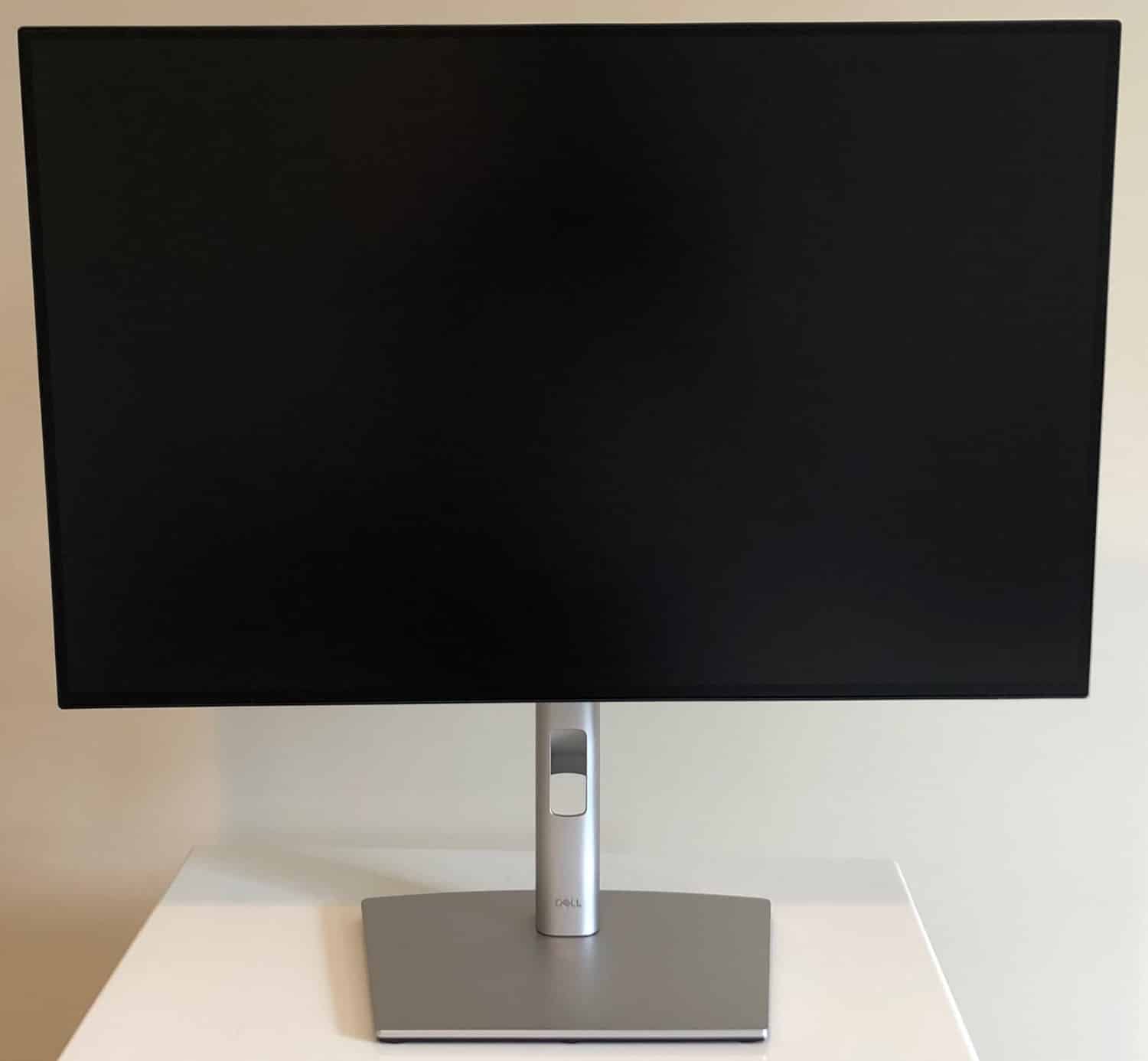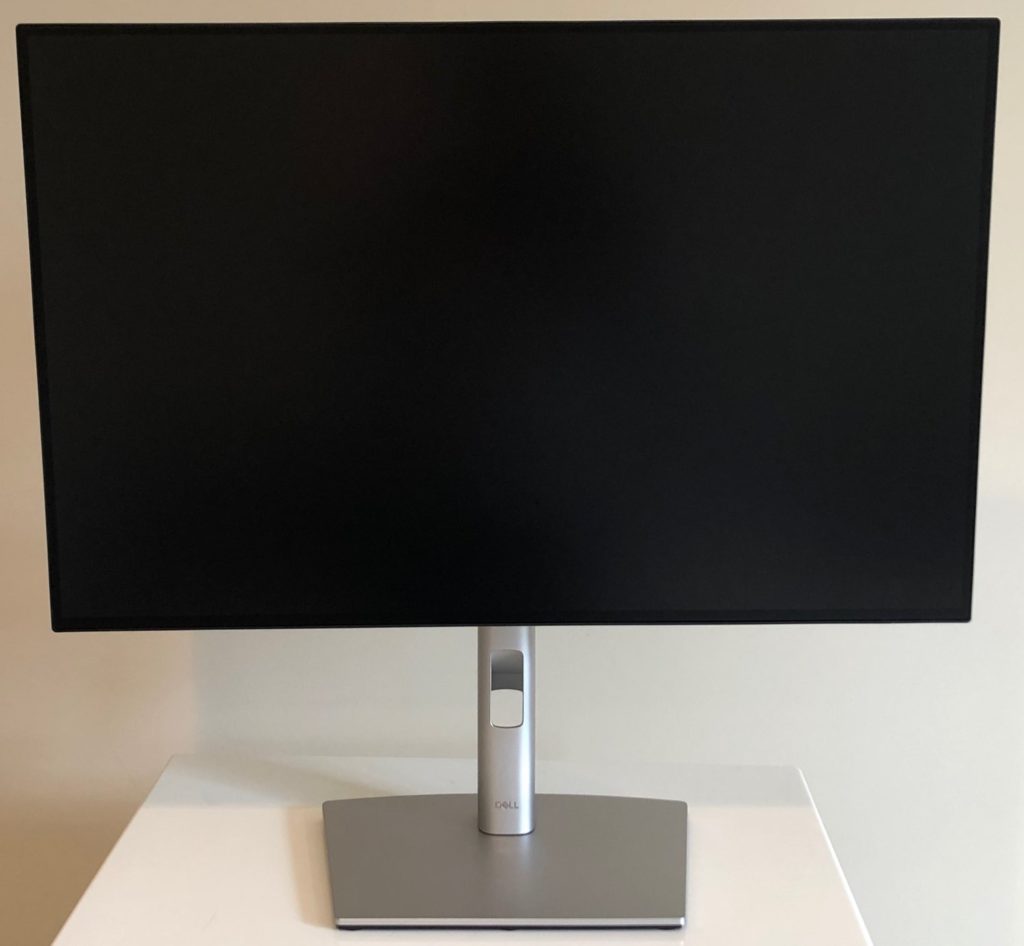 The Dell U2421E's 1920 x 1200 resolution isn't that much different compared to the usual full HD monitors you can find at the office. It works great with most types of content, and easy to read walls of text since visibility and legibility are great. What it offers, however, is around 11% more vertical space which helps a lot when crunching the numbers or processing a lengthy document.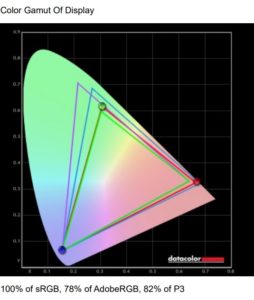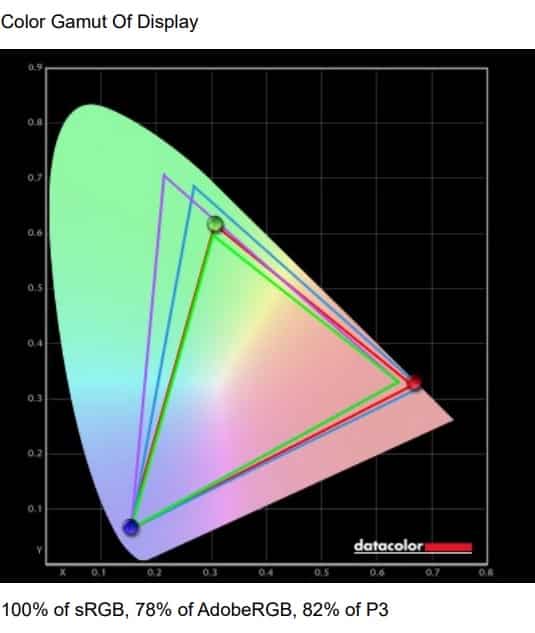 The Dell U2421E is capable of 100% sRGB and 82% DCI-P3 coverage which gives it excellent vibrancy for daily use. Its default accuracy could be better since the deltaE average sits at 3.1 which is considerably higher than the calibration report's claims. The color temperature is over the 6500K point so white backgrounds can appear "cool" or bluish at times.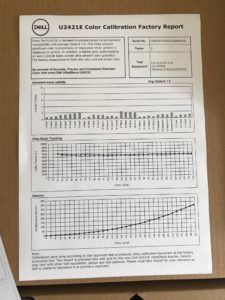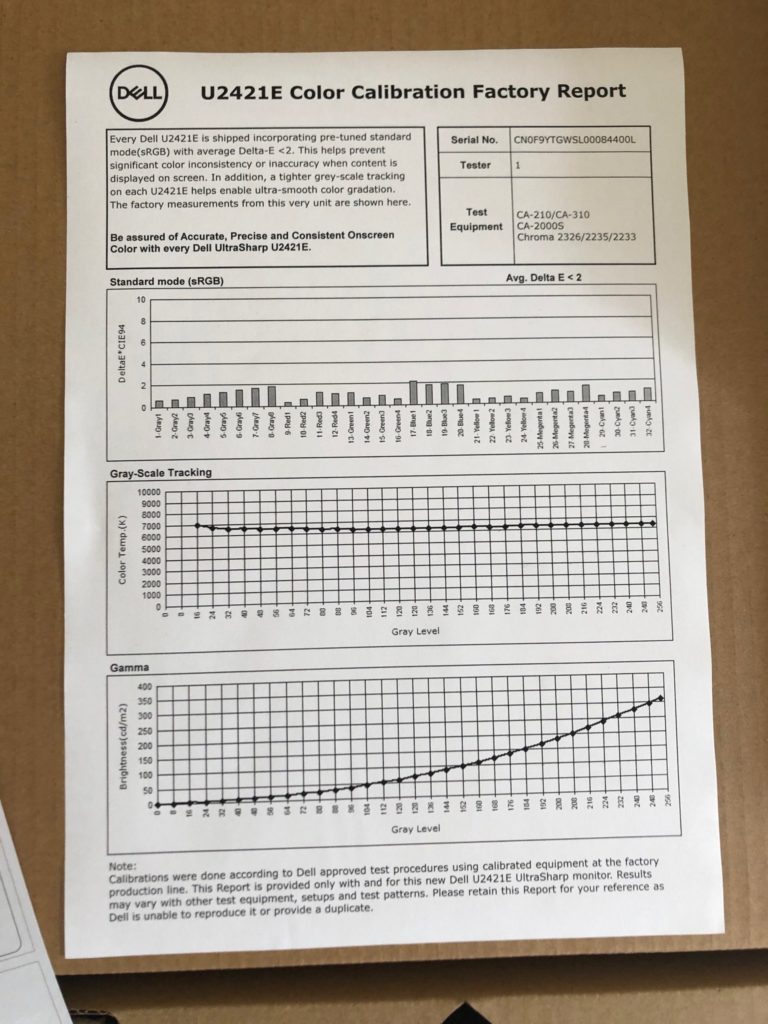 Calibrating the Dell U2421E provided fantastic results with a much lower dE average of 1.27 which is more than sufficient for its intended purpose. However, we recommend tweaking it manually to your liking first since the cost of a colorimeter is prohibitive if you are working within a budget. This aspect varies between every unit due to panel properties, so there are ones out there with better color consistency.
eThe monitor also has a constant blue light filter called ComfortView Plus which helps reduce eye strain. The Dell U2421E is indeed very easy on the eyes, but we couldn't discern if the filter has a hand in the color errors of the screen. What's great about it at least is its effectiveness which enables users to stare at the display for extended periods so the workflow won't be interrupted.
The backlight on the Dell U2421E doesn't reach its 350 cd/m2 specification since it only managed 337 cd/m2, but that's still plenty for daily use. The screen's contrast is limited to 930:1 which limits the panel's black luminance and is quite common with IPS panels. The monitor can look a bit washed out or grayish with the lights out, but only a select few are better in this regard.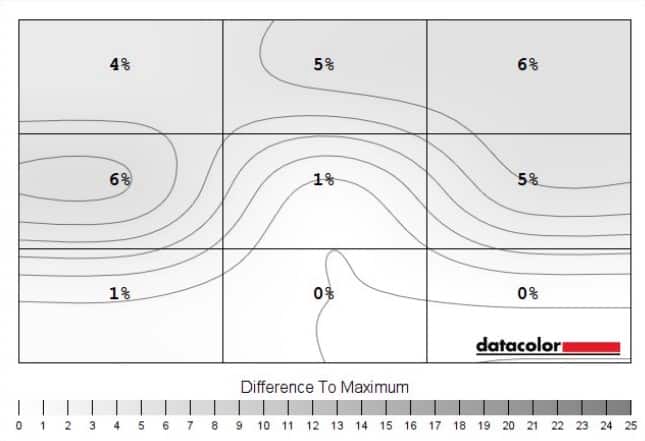 Panel uniformity for the Dell U2421E sample could be better since there is a slight backlight leak at the upper edge of the screen. It becomes noticeable in dark scenes, but lighter or full-color backgrounds can make it less noticeable. This aspect also varies between every U2421E. so there are many units out there that have considerably better panel quality.
Responsiveness isn't the Dell U2421E's strongest quality, but that is understandable because it is not designed for gaming. The screen shows smudges and trailing in fast-paced or contrasting transitions even if you use a bit of overdrive. Setting it to its middle level helps, but you can't fully cure it since the panel has limited speeds by default.
The Dell U2421E does not support FreeSync, so naturally, G-Sync Compatible mode will not work with it. Again, it's completely understandable since it was designed for business and productivity so it will rarely see the need for tear-free performance. Input lag sits at 10ms at 60Hz so there are no noticeable delays between your inputs and the screen.
Thoughts on the Dell U2421E
The Dell U2421E's design is a must-have due to the current trend of school and work from home setups brought about by the pandemic. Its connectivity layout is a very powerful tool if you want a highly productive setup with less clutter and easy access. It is one of the best options if you want a docking monitor that can accommodate almost every modern device available.
However, the Dell U2421E is quite expensive for a WUXGA monitor even if it has potent USB-C connectivity. Its default accuracy could also use a lot of improvement to bring it closer to the other UltraSharp monitors with fantastic image quality right out of the box. The Dell U2421E is a special-case monitor, but you have to refine its screen first right after paying a sizable chunk for it.
Pros:
Plenty of Connectivity Options
Comfortable to Use
Excellent Build Quality
Full gamut Coverage
90-Watt USB-C
Cons:
Expensive
Default Accuracy Could be Better
No Free-Sync
No Speakers
About the Author: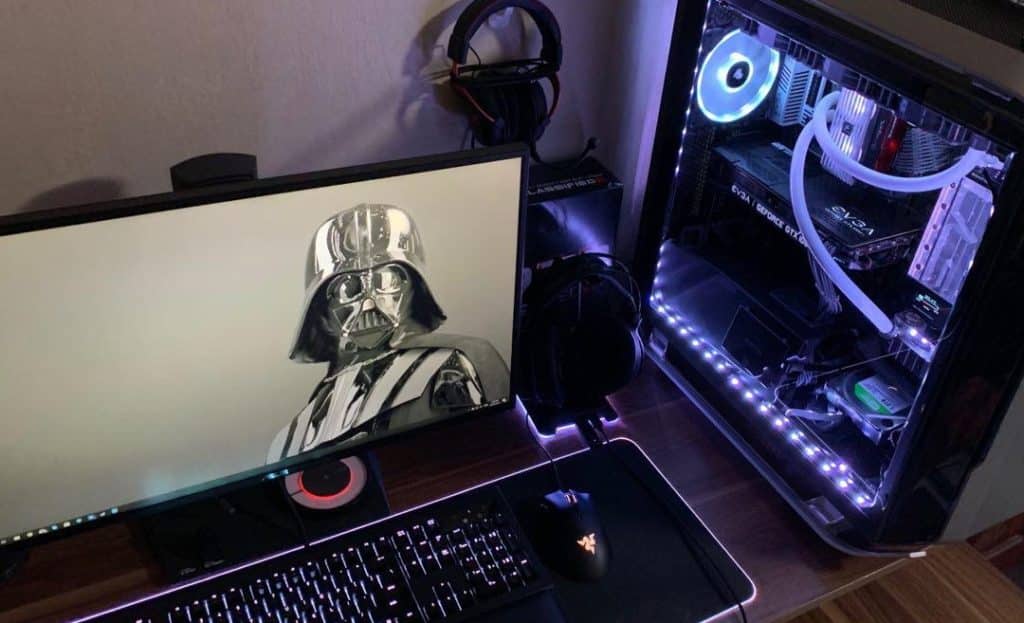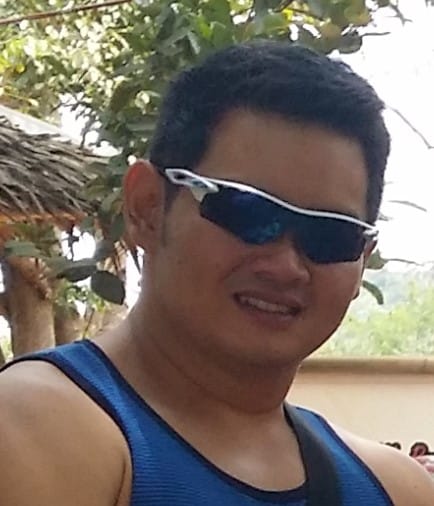 Paolo is a gaming veteran since the golden days of Doom and Warcraft and has been building gaming systems for family, friends, and colleagues since his junior high years. High-performance monitors are one of his fixations and he believes that it's every citizen's right to enjoy one. He has gone through several pieces of hardware in pursuit of every bit of performance gain, much to the dismay of his wallet. He now works with Monitornerds to scrutinize the latest gear to create reviews that accentuate the seldom explained aspects of a PC monitor.