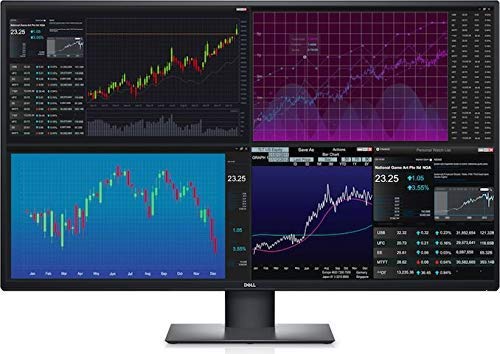 Pros:
Excellent Factory Calibration
USB-C with 90 Watts Charging
Attractive and Functional Design
Large Screen
Cons:
No Adaptive-Sync
Limited Brightness and Contrast
OSD Buttons Instead of Joystick
Pricey
The Dell U4320Q offers a massive 4K screen that aims to make your workflow smoother with crisper visuals and accurate colors. TV-sized monitors have become quite popular in modern computing, especially for power uses who often have a lot going on such as multiple apps on the screen. The Dell U4320Q says it's the only display you need, but can it provide an outstanding performance that should come with its expensive price tag?


Dell U4320Q Specifications
Screen Size: 43 Inches
Resolution:3840 x 2160UHD
Aspect Ratio: 16:9
Panel Technology: In-Plane Switching (IPS)
Refresh Rate: 60Hz
Response Time: 5ms
Contrast Ratio: 1000:1
Brightness: 350 cd/m²
Built-in Speakers: No
Stand: Height – Yes
Stand: Tilt – Yes
Stand: Swivel – Yes
Stand: Pivot– No
VESA Compatibility: Yes (200 x 200)
Connectivity: DisplayPort 1.4 x 1,HDMI 2.0 x 2, USB-C x 2, USB x 3, 5mm Jack
Dimension With Stand (WxHxD): 38.08″ x 22.22″ x 9.8″
Weight: 38.8 lbs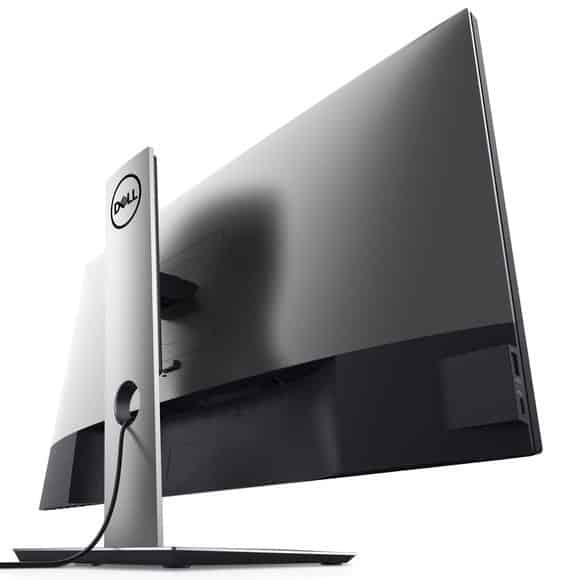 Design and Features
 The Dell U4320Q sports a familiar aesthetic that has always worked positively for a wide audience due to its simplistic elegance. The chassis has a matte black and silver combination which makes the monitor look subdued without shading out its sophistication. The bezels on the three sides are only 11 millimeters thick, so the monitor might as well be borderless since they disappear into the expansive screen.
You are going to need an upsized desk to go with the Dell U4320Q due to its width that slightly exceeds two feet. The device doesn't take up a lot of depth like some models we've seen. But this offering is one of the heaviest when fully assembled. The total combined weight sits at almost forty pounds, so you might want to ask for help to unbox and lift the monitor up.
Build quality for the Dell U4320Q is, as expected, excellent since there are no apparent weaknesses in any of the device's parts. It's a big monitor so some would expect a few nicks and corners, but it's extremely polished at every seam and corner. You also won't get the feeling that the monitor will stumble due to its weight thanks to the sturdy stand which offers excellent balance at all display heights and angles.
One downside to the Dell U4320Q is it still uses OSD buttons even if it belongs to the premium segment of the brand's monitor portfolio. You can utilize the Dell Display Manager app with Easy Arrange feature to configure your workspace for multitasking, but that's it. We prefer joysticks for color calibration and the like, but at this size, a remote would also come in handy.
One of the Dell U4320Q's highlights is it's the first 43-inch monitor to offer height adjustments with its default stand, along with tilt and swivel movements. This capability eliminates the need to utilize the VESA mount which requires a 200 x 200 adapter. Some users may not mind the extra cost of an armature, but take note that this model's cabinet weighs around the 30-pound mark


Connectivity is fantastic for the Dell U4320Q as its geared towards multitaskers who, at times, utilize a multitude of host devices. The primary video inputs include DisplayPort 1.4 and dual HDMI 2.0 slots, but there is a USB-C connector that supports DP Alt Mode while being able to charge at up to 90 Watts. There is also a trio of USB 3.1 connectors and a secondary USB-C slot for upstream connectivity.
There is also a 3.5mm jack with the Dell U4320Q which you will most likely use since there are no speakers provided. We feel that it's a missed chance for the product which would have been great for entertainment purposes if it had a powerful set. Some comparable models like the Philips 436M6VBPAB have a 7-watt DTS tuned pair that makes it a more compelling option if you like to watch movies or play games on the side.
Display and Performance
The Dell U4320Q sports a massive 43-inch IPS panel with a 3840 x 2160 resolution, 60Hz refresh rate, and 5ms minimum response time. The backlight is rated at 350 cd/m2, while contrast is listed at 1000:1 like most IPS panels. The device doesn't support HDR, but that's understandable since it isn't geared towards entertainment as mentioned above.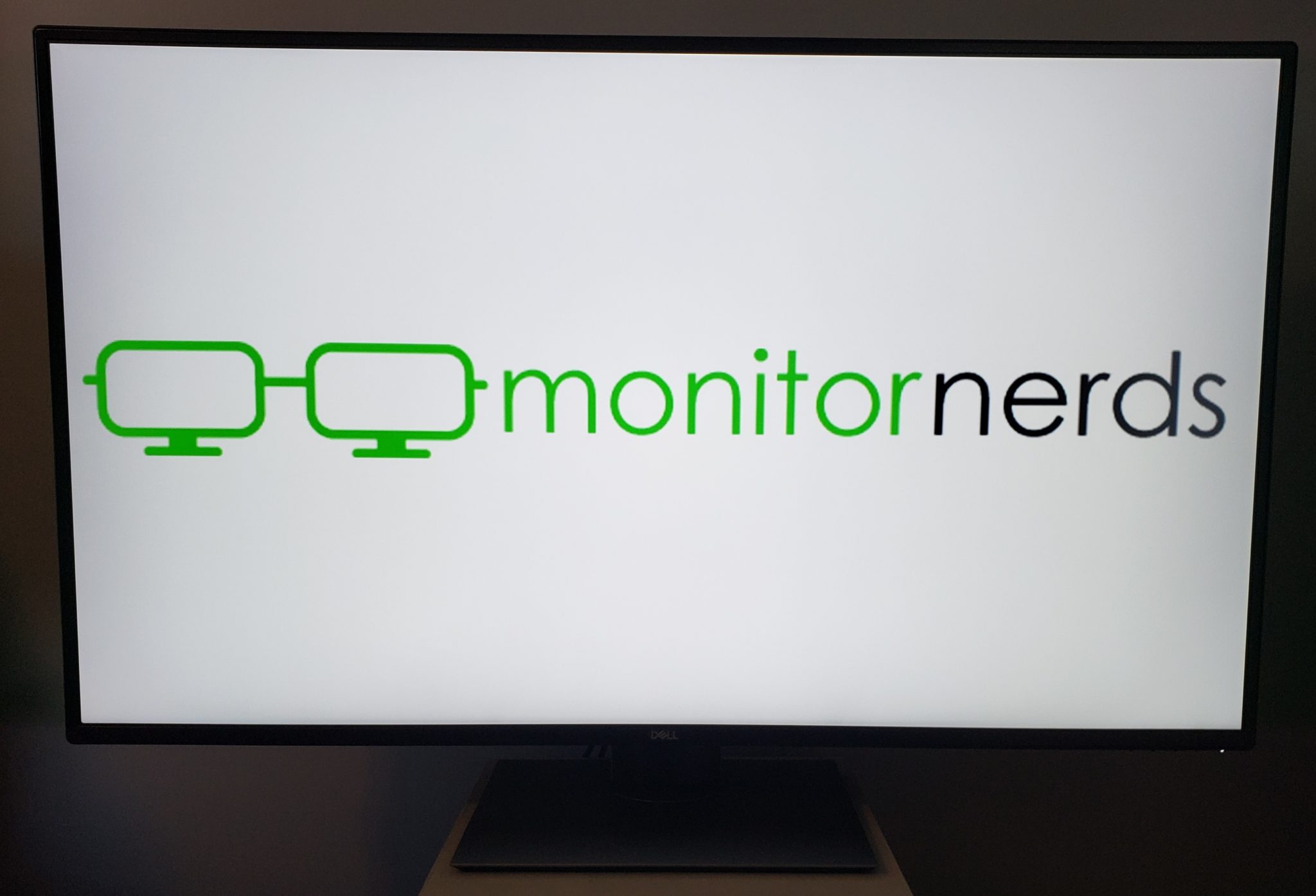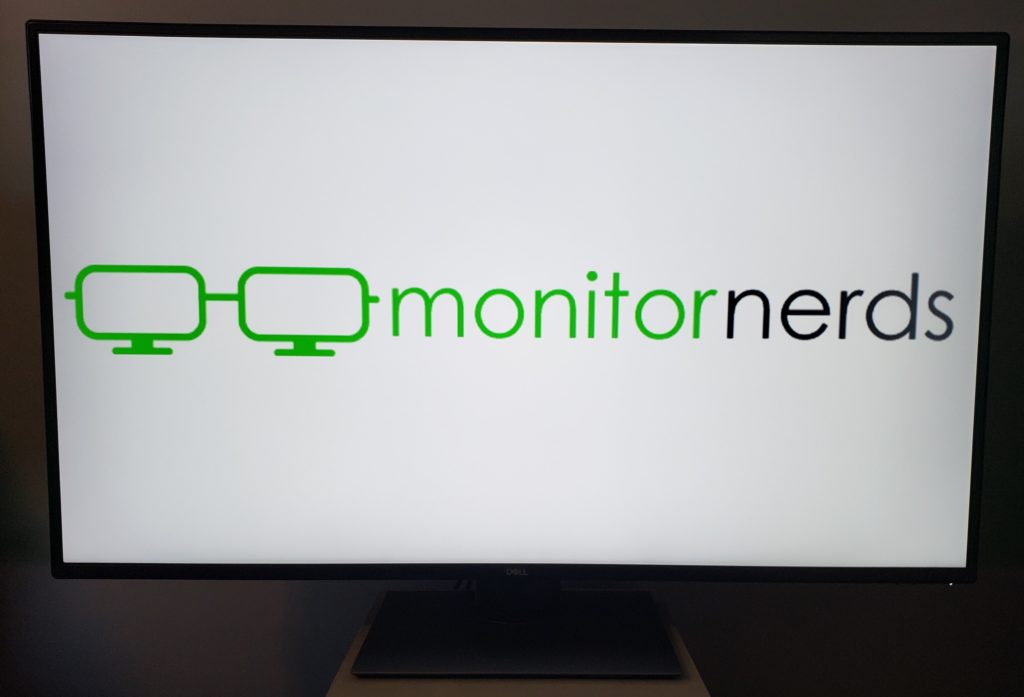 The 43-inch and 4K combo of the Dell U4320Q equate to a pixel density of around 103 PPI which means its comparable to a 27-inch 1440p variant. Small objects like text are comfortable to read, so most users won't need scaling. It's also great that you don't lose a lot of detail with this monitor since all the extra pixels 4K can provide are still there.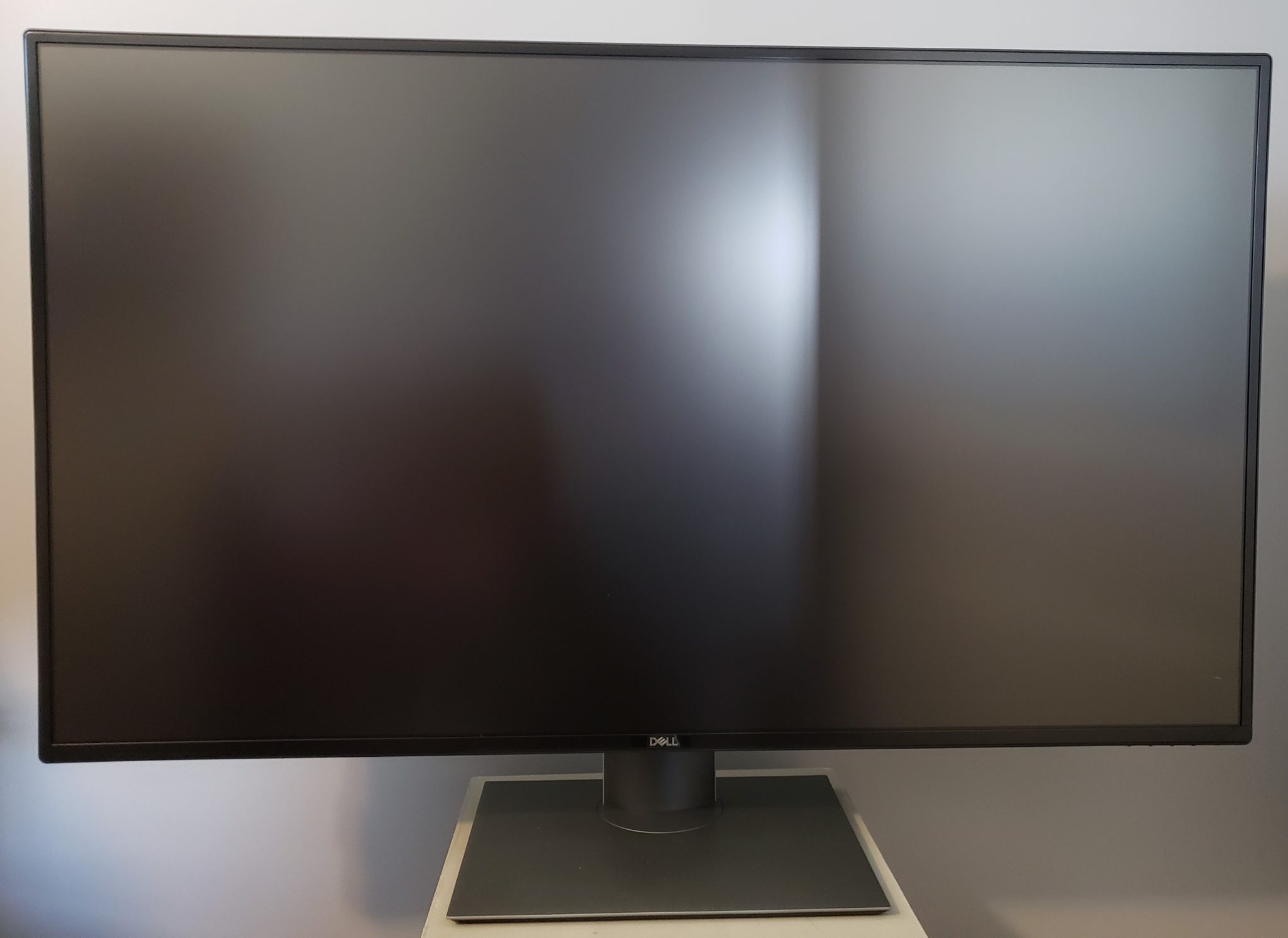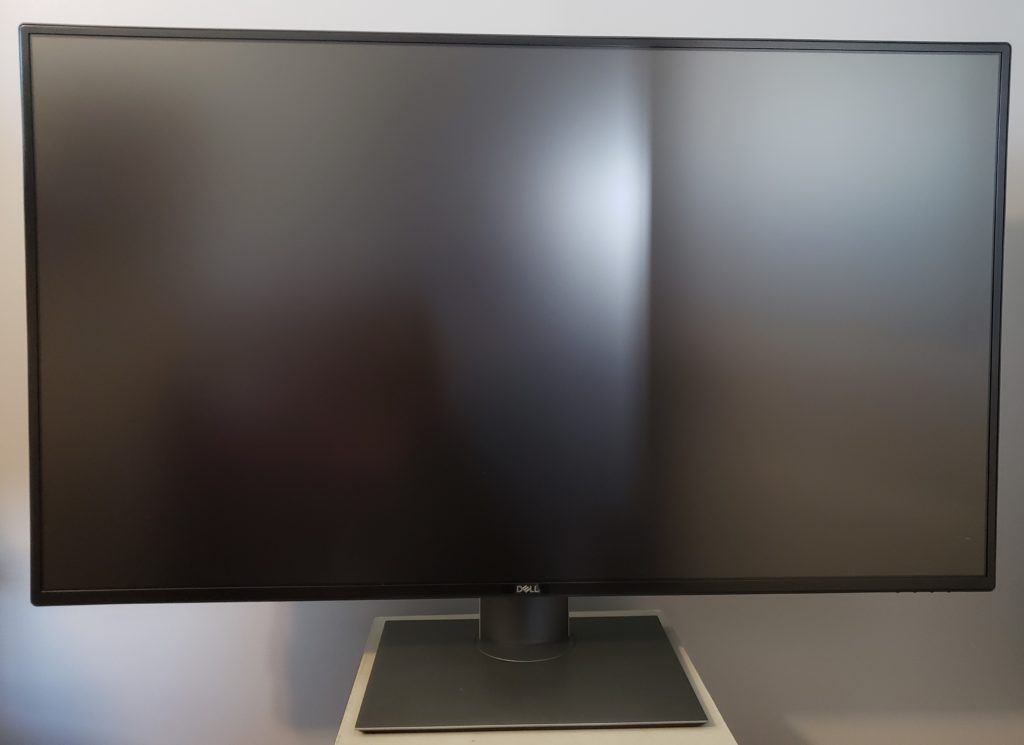 It's also interesting to note that the Dell U4320Q does have a satin-like finish on its screen surface. The layer can deflect reasonable glare, but bright lights will definitely fight the screen, especially since its backlight it's limited. We know color-critical work is better on glossy panels, but this version doesn't look like it skews the color to an erroneous degree.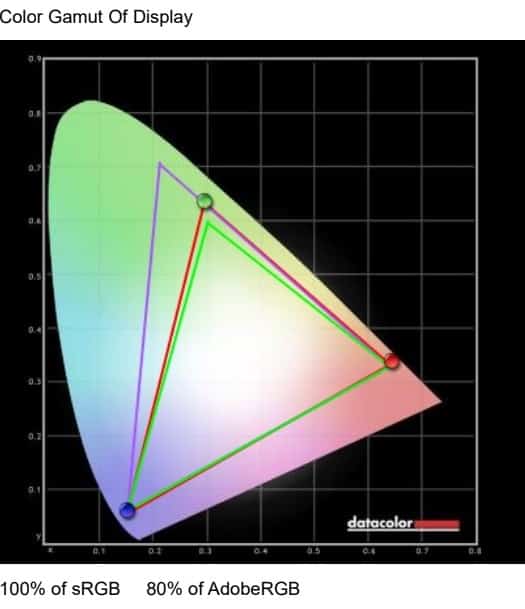 The IPS panel in the Dell U4320Q is capable of exemplary color quality starting with 100% coverage of the sRGB gamut. Factory calibration by the brand also did an excellent job, reducing the color DeltaE average to 1.37, which is already acceptable for photo editing work and content creation. The color temperature of the display slightly exceeds the 6500K point, but the deviances it introduces are negligible since it still manages to appear neutral.
The Dell U4320Q also tracks gamma at 2.2 perfectly, so there will be no doubts if the image on the screen is dimmer or too bright than it really is. One weakness the monitor showed us upon testing is its contrast ratio, which hovered around the 700:1 mark at more or less 50% brightness and around 750:1 at 100%. The maximum output sits at 290 cd/m2 which is lower than listed, but the good news is you can use this monitor at that level without burning your eyeballs out.
 Panel uniformity for the Dell U4320Q is surprisingly decent despite the large display area and the panel type. There were no considerable backlight leaks or clouding issues on the test unit, but there are some slight color uniformity deviances on the left side of the panel. Thankfully, all are within DE 3.0 of the D65 standard, so no color variances will be immediately noticeable when viewing the screen.
We do, however, advise you to take into consideration that most modules, specifically IPS panels, are prone to issues due to manufacturing tolerances. It's next to impossible to find two identical units when it comes to this regard, so make sure to buy from a reputable seller that will accept returns in case your device has problems.
Pixel responsiveness isn't a highlighted capability of the Dell U4320Q because it's not designed for gaming purposes. The screen produces smudges and some trails in fast-paced movements and transitions, so competitive gamers have to look elsewhere. Setting the overdrive feature in the OSD to its Fast setting helps in reducing it, but you might still see some persistence if you have sensitive or trained eyes.
One of the things the Dell U4320Q and its large, high-resolution screen was made for is its Picture by Picture mode. The latter lets you take advantage of the monitor's various connectors and view inputs from more than one client. You can also split the screen into different cuts via Dell's Display Manager app, but what's truly lacking from this model is a functional KVM feature which lets you manipulate multiple PCs or host devices conveniently.
The Dell U4320Q doesn't natively support FreeSync, so naturally, G-Sync compatibility will not function optimally. Adaptive Sync is a must for 4K monitors due to the massive GPU requirements of the resolution, but again, this model is aimed at multitasking and productivity. Input lag sits at 11ms, so you don't need to worry about noticeable delays while playing on a console or a PC.
Thoughts on the Dell U4320Q
The Dell U4320Q exudes quality and refinement if you look at its design and pre-calibrated performance. Dell's timeless functional and aesthetic treatment works well for all grades of its display products, especially when it comes to functionality. The monitor's stand does a great job of providing stability while being the first to provide crucial height adjustments for the 43-inch category.
Connectivity is fantastic thanks to the inclusion of a 90-watt USB-C interface which includes MacBook users and the like in the product's audience. The only notable downsides of the monitor are its OSD buttons and the limited backlight combination, which we think are offset by the other qualities listed above. The Dell U4320Q is a fantastic buy if you are looking for more space and excellent image quality, but for gaming, picks like the Asus XG438Q are a better buy.
About the Author: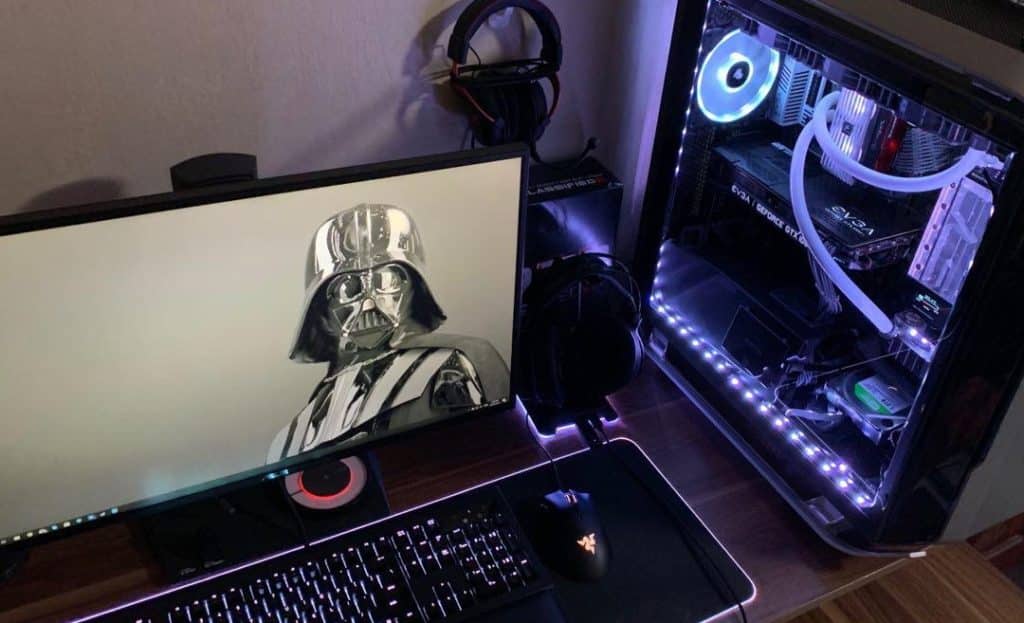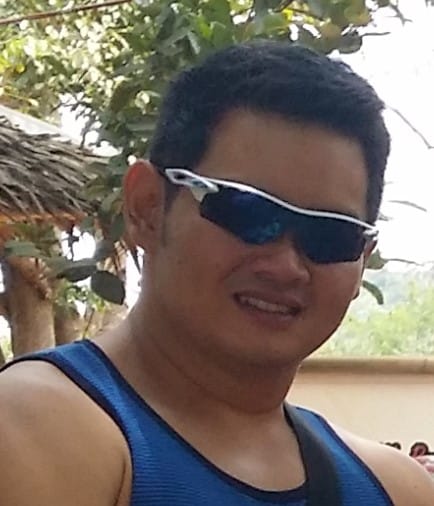 Paolo is a gaming veteran since the golden days of Doom and Warcraft and has been building gaming systems for family, friends, and colleagues since his junior high years. High-performance monitors are one of his fixations and he believes that it's every citizen's right to enjoy one. He has gone through several pieces of hardware in pursuit of every bit of performance gain, much to the dismay of his wallet. He now works with Monitornerds to scrutinize the latest gear to create reviews that accentuate the seldom explained aspects of a PC monitor.