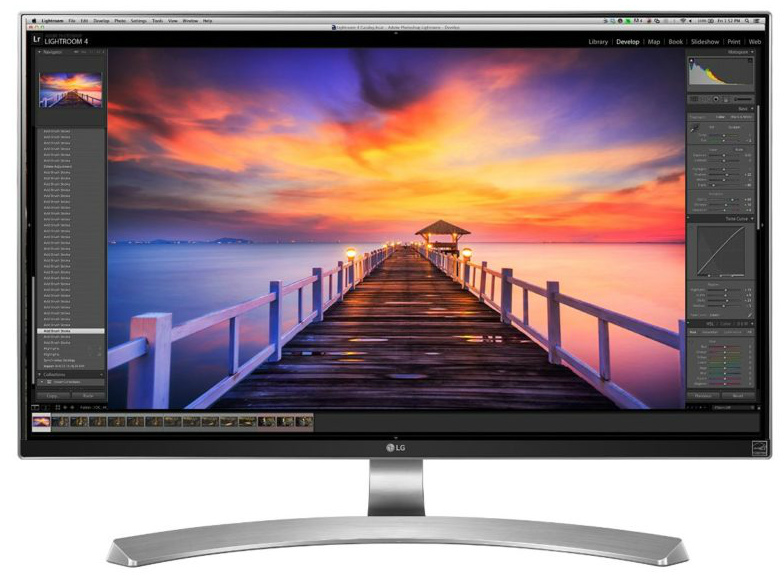 USB-C monitors are now widely available so users such as designers can reap the rewards of its flexibility and utility. The standard simplifies connections between host devices and secondaries such as monitors and drives, and its easier to use since the connector is universally compatible and reversible. USB-C can supply power while accepting high-bandwidth signals, so high-resolution and high-refresh-rate monitors can be used with it.
One of the immediate beneficiaries of this technology's capabilities is, of course as mentioned, monitors. It's applicable for an Apple monitor, an Apple cinema display, or a monitor for your MacBook Pro. Currently, we use a minimum of two to three cables on this peripheral while operating. These usually comprise of the power, the signal input (HDMI, DP, DVI, etc.), and a USB type A or type B cable for other accessories.
These various wires make a lot of mess if not placed correctly, and they also affect the size, power requirements, and pricing of most devices since additional different cables mean more receptacles or ports which in turn, require more raw materials for processing and manufacturing. USB-C eliminates all of that, making your setup neater and easier.
USB-C is fast becoming the standard for today's modern devices, so it isn't out of place or impractical to upgrade to a USB-C monitor. More and more gadgets such as mobile devices and laptops are using it, and it's fast becoming a priority for consumers. This guide gives you our top picks, but we've also reviewed plenty of other options listed in this guide.
Can USB-C Monitors Charge my Laptop?
Yes, USB-C monitors can provide charging power for your laptop while its receiving video signals from it. However, not all laptops can provide enough power, so it is best to check the USB-C slot's wattage first before buying. Not all manufacturers indicate how much juice their product can provide, so it is best to check their official websites or reviews like ours.
Can USB-C Support Two Monitors?
You can use USB-C monitors in tandem, provided they have DP Out slots that are meant for daisy-chaining. You can also use a USB-C hub to make things easier, but it's an added cost that is oftentimes impractical.
Best USB Type C Monitors 2020: All Featured Monitors
1. Asus PA32UC – 4K HDR Monitor with Thunderbolt 3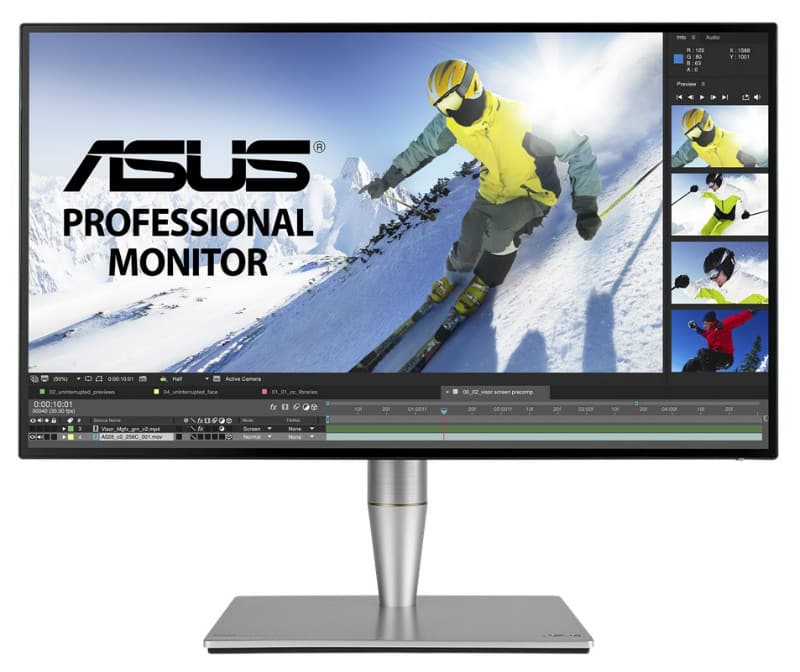 The Asus PA32UC is one of the few monitors that can offer a true HDR experience. The gorgeous IPS display is backed by a 348-zone direct LED matrix that can pulse up to 1000cd/m2 for HDR content. The monitor's 10-bit IPS panel is able to produce comprehensive gamut volumes and a class-leading 1200:1 to 20000:1 contrast range.
All of these scores are readily accessible right out of the box thanks to the brand's fantastic factory calibration which is the pinnacle of the ProArt branding. It's also equipped with two USB-C Thunderbolt 3 slots that allow you to charge laptops or daisy chain two of these babies. Asus meticulously built this monitor to cater to the most demanding clients, and the performance numbers are a testament to that.
2. LG 27UK850 – 27 Inch 4k Monitor with USB-C and HDR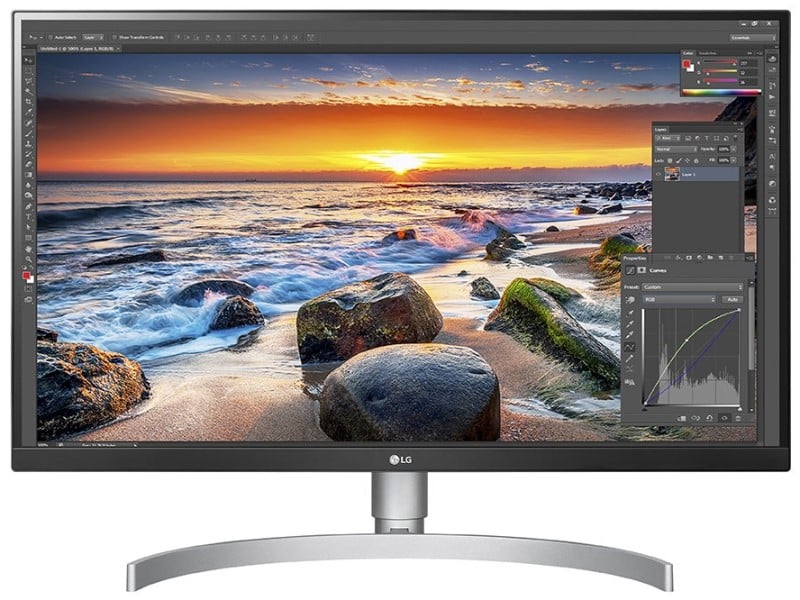 The LG 27UK850, the USB-C equipped variant of the 27UK650, is one of the easiest to own 4K displays of this generation. The 27-inch screen and the 3840 x 2160 resolution provides crisp and detailed images is great for both work and play. Like the 27UK650, this variant offers accurate and vibrant colors that can be enhanced with LG's HDR implementation.
Once hit with an HDR signal, the LG 27UK850 will automatically bring its HDR emulation to bear to add a nice depth to the shades. The monitor's simplified design allows it to fit anywhere, including studios and gaming rooms. This is one of the best 4K USB-C monitors you can get for your 12 or 13-Inch MacBooks.
Check Latest Price Now on Amazon
3. BenQ EW2780U – Best 4K Entertainment Monitor with USB-C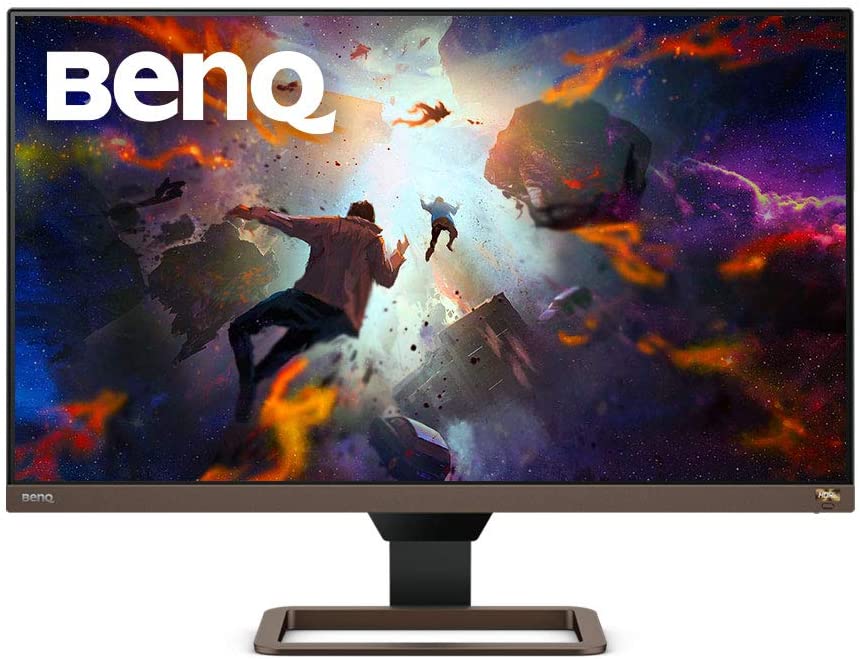 The BenQ EW2780U is designed to be an entertainment monitor for gaming and media consumption. However, its 27-inch IPS panel has pin-point color accuracy which makes it suitable for photo editing and content creation. It's not the fastest 4K monitor out there since its only a 60Hz variant, but its AMA feature is already good at reducing blurs and ghosting in games.
The BenQ EW2780U's stand is limited to tilt, but it has a few key features like its Brightness Intelligence feature and upgraded speakers. The monitor gives you lots of choice in which way is the best to utilize the gorgeous screen, so some of its shortcomings are forgivable.
Check Latest Price Now on Amazon
---
4. Dell U4320Q – Excellent Big Screen 4K IPS Monitor for Business Use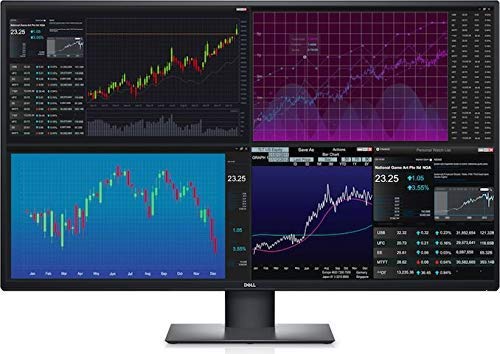 The Dell U4320Q is one of the most practical choices if you need a big 4K screen for specific applications such as KVM switching setups. The monitor features a 43-inch IPS panel with a 4K resolution, giving the user lots of space to work with and an awe-inspiring view. This particular monitor also offers excellent color accuracy and gamma, so it is suitable for editing work and content creation.
The Dell U4320Q's other special feature aside from the large 4K screen is the is its connectivity layout that supports its KVM feature. You can daisy-chain this monitor, but what stands out is its 65-Watt USB-C connector that is suitable for modern laptops. It also supports daisy-chaining, so creating a massive multitasking station is very much possible.
Check Latest Price Now on Amazon
5. Acer PE320QK – 4K Factory-Calibrated USB-C Monitor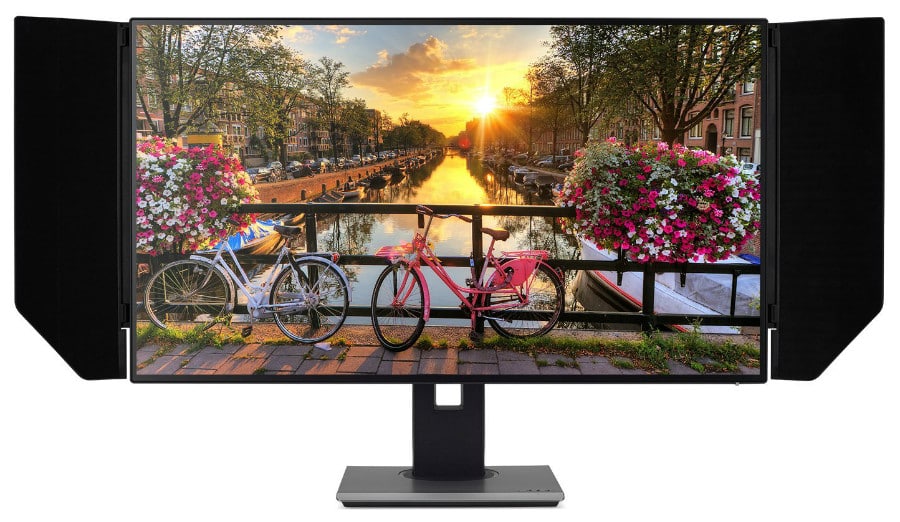 The Acer PE320QK is one of our top USB-C monitors picks for professionals who want a high-quality screen for color-critical work. The gorgeous 32-inch 4K panel can be calibrated accuracy of only DeltaE 2.0 and a contrast ratio of 1470:1 for lush colors. Even if it drops sRGB coverage by a few notches, the PE320QK's pre-calibrated preset is still spot-on for photo or video editing.
This 4K USB-C monitor is a perfect choice design-wise since it fills a few requirements most of our readers have. You get a large, crisp screen for less than a grand that comes with all the right features, including a 100-Watt USB-C receptacle. The reasonably-priced package even comes with anti-glare or calibration flaps for full effect!
Check Latest Price Now on Amazon
---
6. Samsung C34H890 – 100Hz Ultrawide USB-C Monitor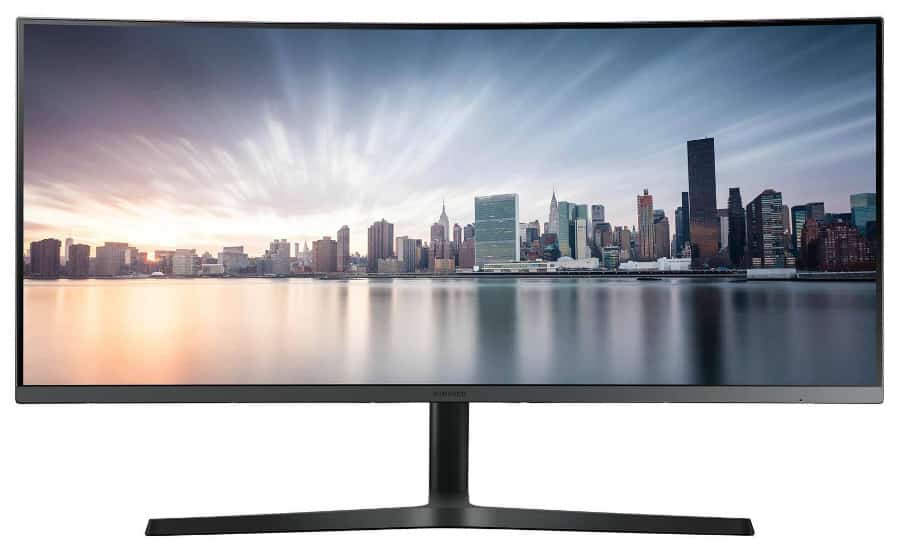 The Samsung C34H890 is a flexible offering since it is one of the few USB-C monitors that offer a bit of gaming prowess. The 3440 x 1440 ultrawide screen has a 100Hz refresh rate that's complemented with FreeSync for smooth and tear-free gaming. Its 1800r curvature envelops you in visual bliss, while it's low input lag makes sure you are always deadly and on point.
Image quality-wise, the Samsung C34H890 doesn't do so bad even if it underperforms in a few aspects. However it is understandable since you can get this massive device at a reasonable price, plus it is a productivity display more than a designer variant. If you want to streamline your workflow and enjoy games after work hours, this is the USB-C ultrawide to get.
Check Latest Price Now on Amazon
7. BenQ PD2710QC – Best USB-C Docking Monitor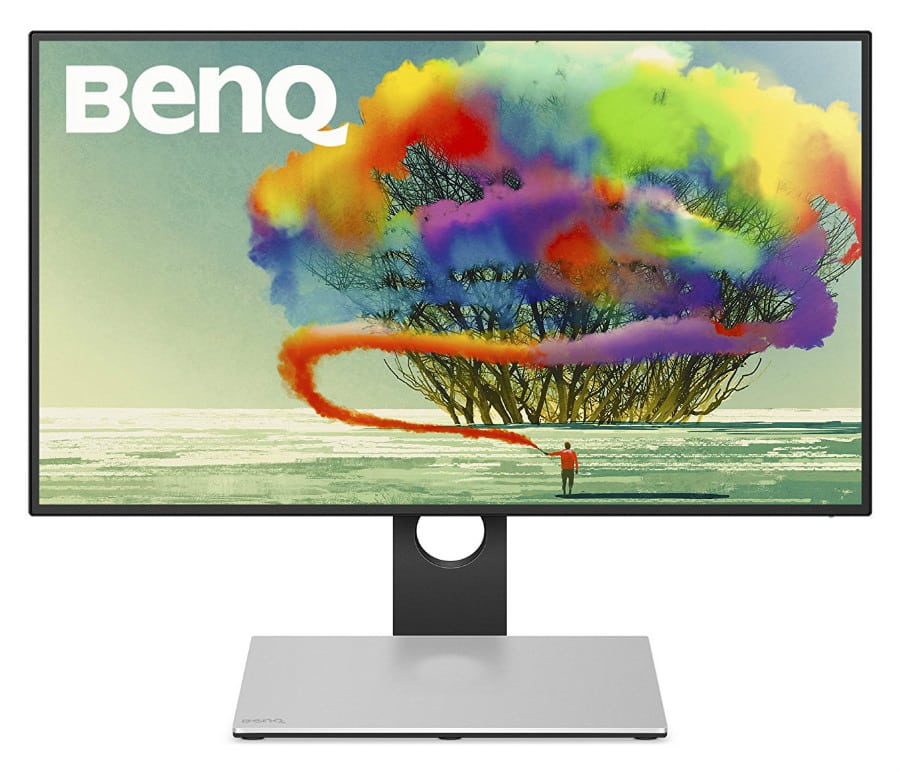 The BenQ PD2710QC is a stylish and modern display built for savvy home and office users who want excellent visuals. The product comes in a unique combination of black and silver with super slim bezels to create a product which appears twice as expensive as its asking price. The Ergonomics are superb and build quality is unquestionable, but what stands out is its USB-C slot with 61 Watts of power plus the base which doubles as a dock for your USB-C laptop. The big enough surface gently slants to cradle your device, plus it also includes USB 3.0 ports and a headphone jack for maximum convenience.
This model is one of the few offerings available that can display perfect sRGB coverage with superb accuracy from out of the box, so users can enjoy using it right away. Combined with its 2560 x 1440 resolution, your work and games appear brilliantly clear and vibrant, pushing your experience past what vanilla monitors can offer. Also, if you dab in endeavors such as CAD/CAM design, the BenQ PD2710QC is well suited since it includes useful modes to advance its output to display wireframes or technical drawings with superior clarity. If that's not enough, this model only clocks in at 10ms in input lag, providing a responsive and enjoyable casual gaming session after all the work has finished.
8. HP Z38C – 38-Inch Business Monitor with USB-C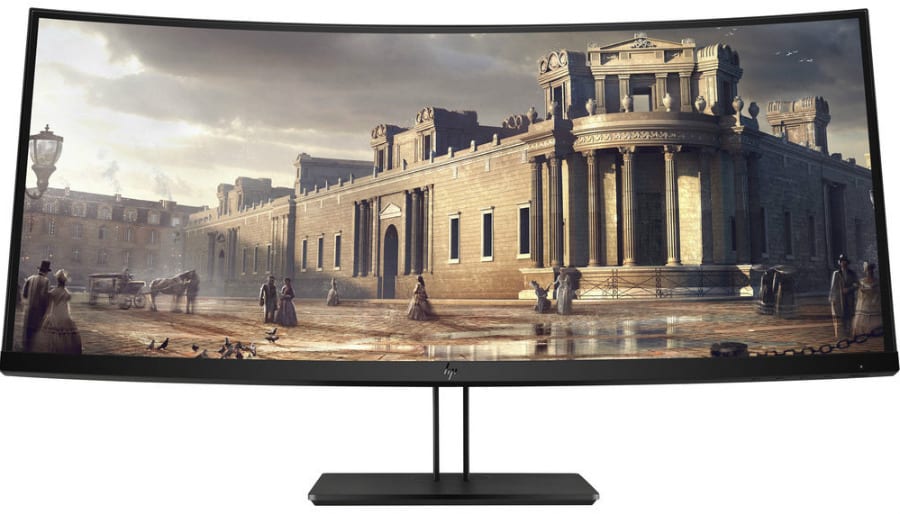 The HP Z38C was designed to be a single, massive display solution for productivity and business applications. This 38-inch ultrawide monitor can be configured to work with an HP mini PC hanging at its back or connected to a USB-C laptop like the MacBook Pro. It's a bit expensive, but the craftsmanship, features, and image quality are worth every dollar.
With the HP Z38C as your USB-C display, you get to enjoy a 3840 x 1600 IPS screen with decent color quality. You don't need to calibrate this display to get the best out of it, although you should adjust brightness for comfort and eye safety.
9. Dell U3818DW – Best 38-Inch Ultrawide Monitor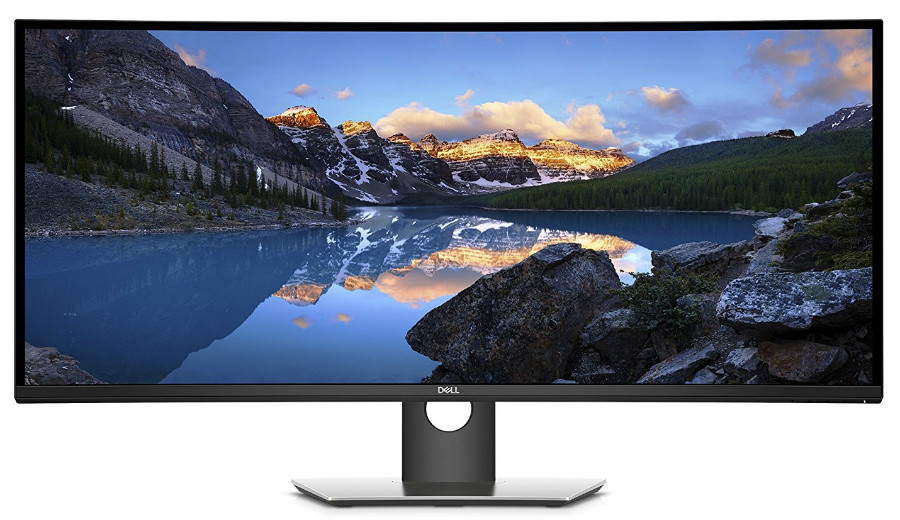 The Dell U3818DW is another behemoth with an impressive 3840 x 1600 resolution which provides a huge virtual space for productivity or entertainment. This model comes with the brand's signature aesthetic treatment, but having a screen that size with extra thin dual-stage borders easily makes it one of the most attractive spectacles anyone can have on a desk. Keep in mind that this model is almost 3 feet wide and weighs almost 30lbs, but it is well handled by the included ergonomic stand that has the flexibility of a 16:9 variant.
The 38-inch IPS screen on the Dell U3818DW is equally engrossing, thanks to its 2300r curvature with fantastic vibrancy and accuracy which creates exciting visuals. The pre-calibrated screen is matched with functionalities that take advantage of its size and its rich I/O port which includes USB-C. The latter is one of the Dell U3818DW's highlights since it can produce 100w of charging power which can charge even some of the more powerful mobile devices available, so your work and games while charging are secured.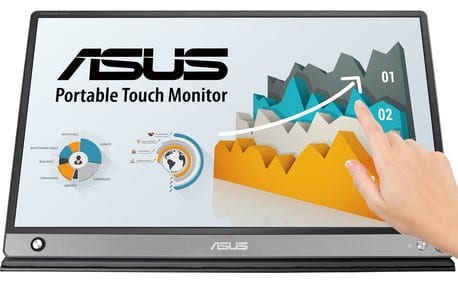 The Asus MB16AMT offers an attractive design that is synonymous with its quality and performance. The portable monitor offers a crisp IPS panel with great accuracy that is built into a slim chassis that should slip anywhere in your laptop bag. It also has a built-in battery, so it won't necessarily drain power from your laptop's USB-C slot.
The Asus MB16AMT offers excellent flexibility with its accessories since you can prop it up using its flip-up cover or something as simple as a pen. The monitor was designed to be less intrusive than its competitors, yet functional and sophisticated.
11. MSI MAG251RX – Affordable 240Hz IPS Gaming Monitor with USB-C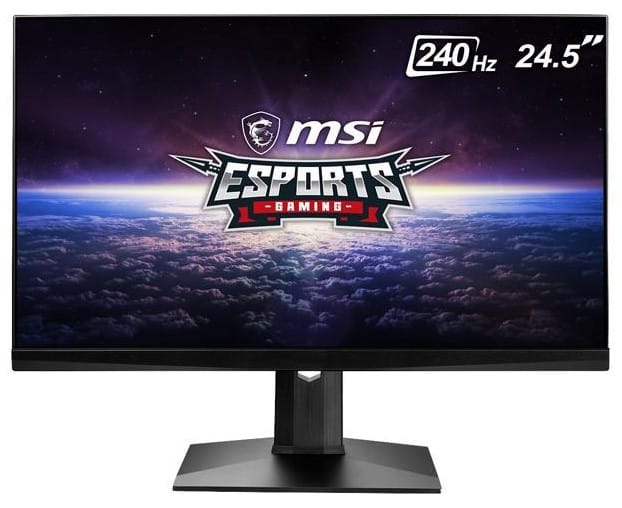 The MSI MAG251RX offers a fast IPS 1080p display that goes up to 240Hz which makes it fantastic for competitive gaming. The monitor also provides decent accuracy and great image quality, so it gives you a good middle ground for gaming and productivity. It supports G-Sync and FreeSync, plus it offers very low input lag so it can satisfy a hardcore gamer's requirements.
What makes the MSI MAG251RX truly unique is its USB-C port which you don't usually find on the gaming variants. It only offers 15 watts of charging power, but it supports DP Alt Mode so you can use it with a USB-C laptop. Couple that with a good quality IPS panel and you get a capable screen for creating web content and competitive gaming at the side.
12. Philips 346P1CRH – 100Hz USB-C Ultrawide Monitor for Mixed-Use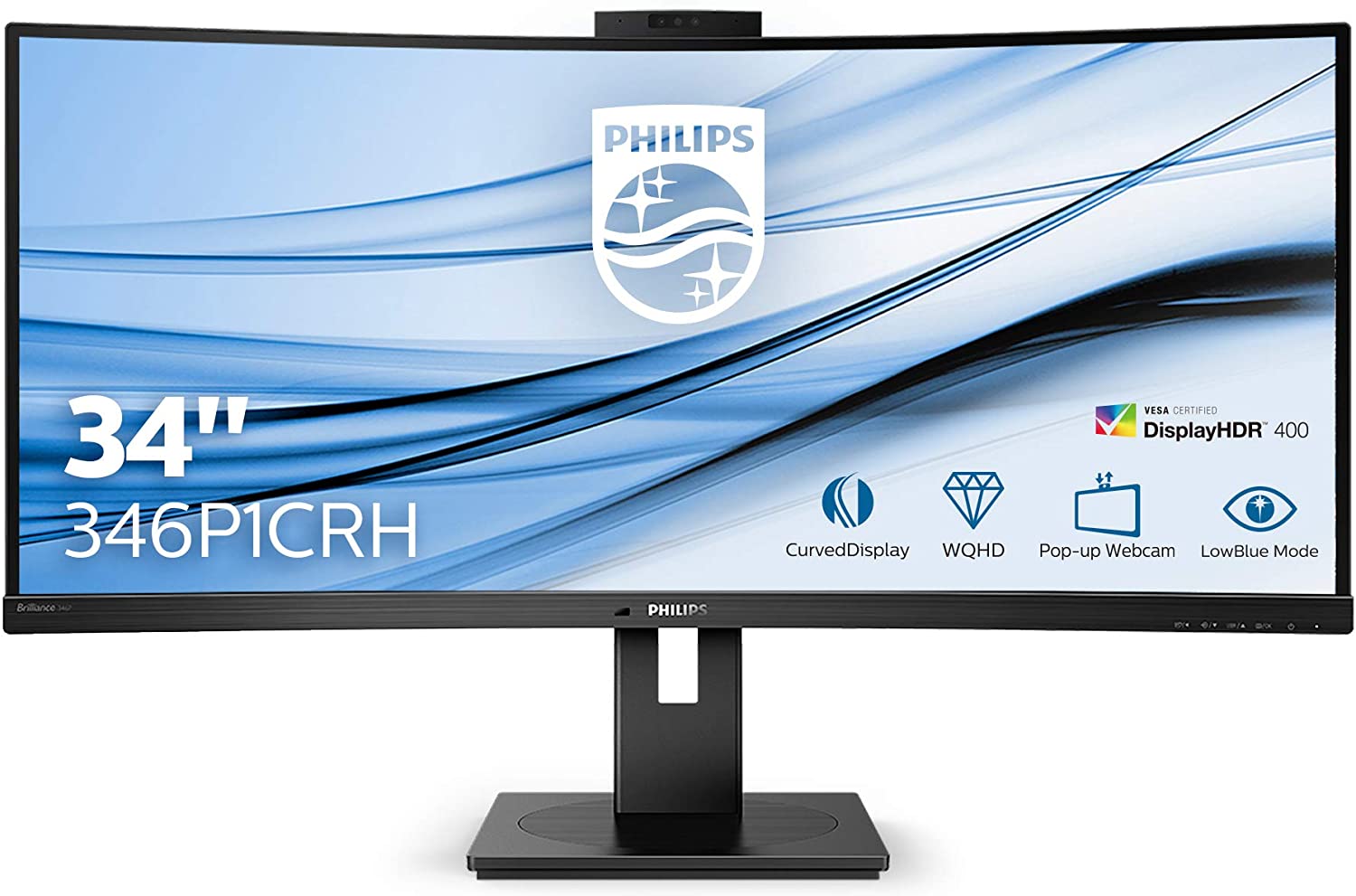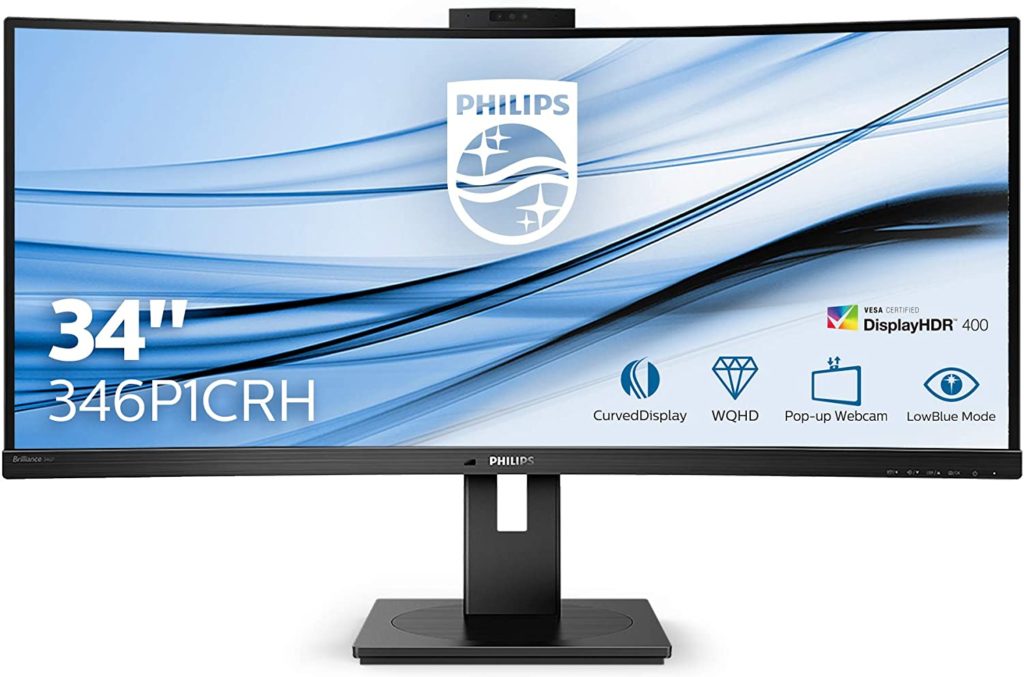 The Philips 346P1CRH is a suitable platform for business use and work from home applications due to its excellent feature set. The monitor primarily features a 3440 x 1440 ultrawide panel with a 100Hz, along with a few extras such as a built-in webcam and of course, USB-C connectivity. This model offers a potent 90 Watts of charging power, so high-spec workstation laptops can comfortably dock on it.
The VA curved panel on the Philips 346P1CRH offers excellent immersion in games, but its image quality is great for creative purposes as well. But what's fantastic about the Philips 346P1CRH is its price which sits at half of what other options usually command due to their premium nature.
---
Conclusion
Currently, the choices available to us for these type of monitors is severely limited, which is understandable since mainstream products still adhere to the conventional standards such as DisplayPort, HDMI and USB 2.0, 3.0 and 3.1. Manufacturers are still taking baby steps in offering USB Type-C since as it is, the consumer's reaction may vary. You can't just shock everyone into accepting newer devices without them having a use for it because of compatibility issues. But back in the '90s, Apple started a gadget revolution by adopting USB 1.1 into their early Mac models which in turn revolutionized the digital world. Fast forward to today, you can see USB receptacles everywhere, even in wall sockets found in modern homes. This time, they are doing the same with highly aggressive marketing in their new products, plus involvement in competing companies to develop products such as the two listed above. This fact, however, is not just about Apple, even if they are a huge proponent of the movement.
Important limitations exist. Hindrances such as limited charging wattage, the need for adaptors and additional cables, etc. These products are the first generation, after all, and as with all early-adopting technologies, there are glitches. The appearance of these monitors with Type-C and Thunderbolt 3 technology is a clear sign that the future is coming. In a few year's time, we could see the pill-shaped Type-C on every digital device we buy and use. The start of the revolution in input technology for displays is a small glimpse of this so-called tomorrow, and we can only see the tip of the iceberg. Options are rather limited at the time of this writing, so we have only included the popular, highly rated, and immediately compatible models these companies are offering. If you have the cash, the suitable hardware, and if you want to jump forward in time for a little, then these future-proof offerings are the best that your money can buy.
Wikipedia about USB.
-About the Author: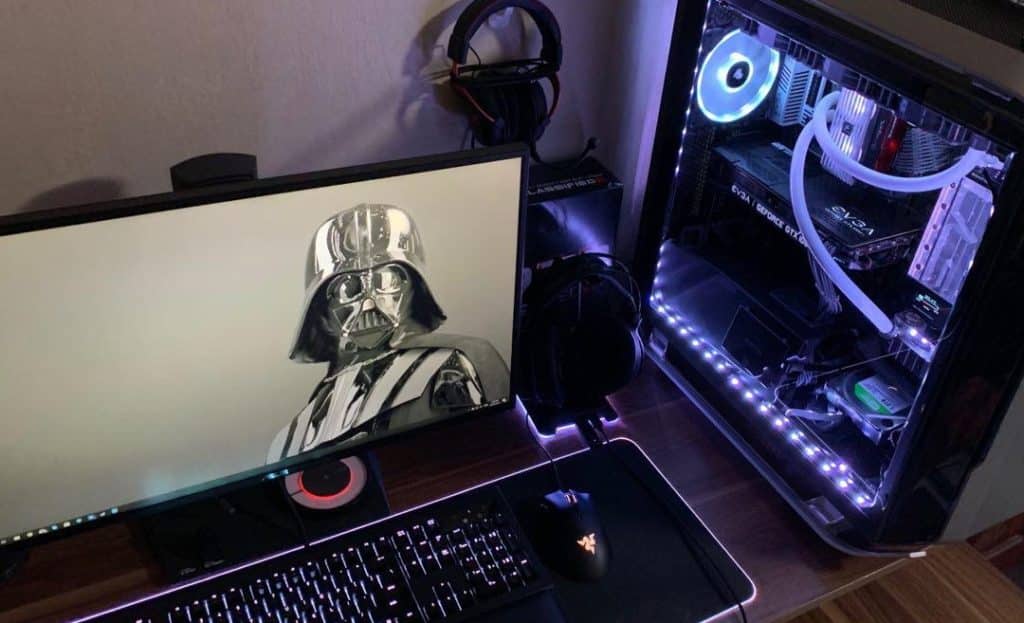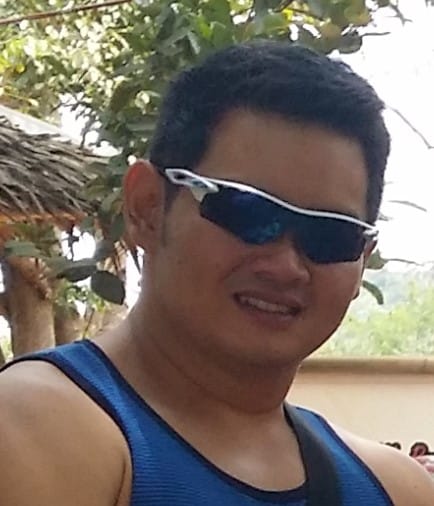 Paolo is a gaming veteran since the golden days of Doom and Warcraft and has been building gaming systems for family, friends, and colleagues since his junior high years. High-performance monitors are one of his fixations and he believes that it's every citizen's right to enjoy one. He has gone through several pieces of hardware in pursuit of every bit of performance gain, much to the dismay of his wallet. He now works with Monitornerds to scrutinize the latest gear to create reviews that accentuate the seldom explained aspects of a PC monitor.