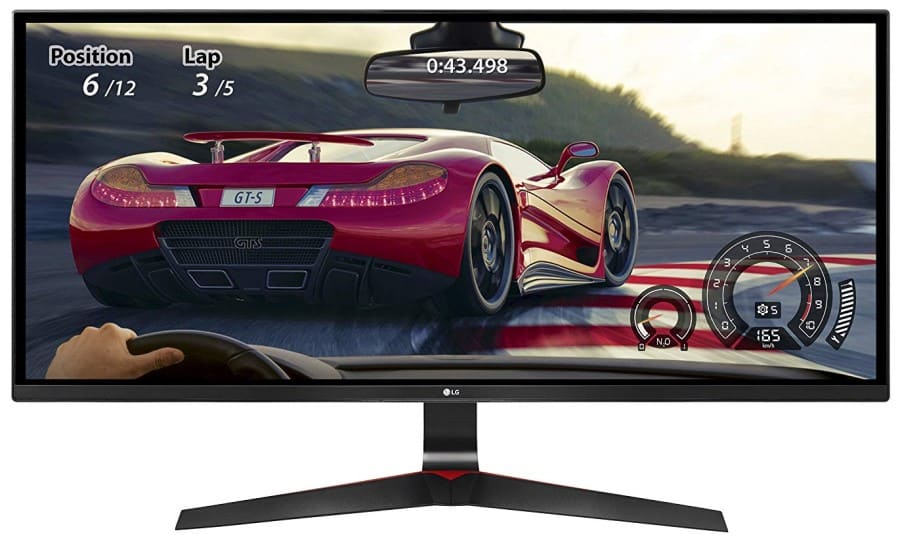 The LG 34UM69G is an affordable and practical ultrawide monitor that promises excellent image quality and gaming performance. The resolution is limited to 1080p, but what makes this model unique is its suitability for productivity machines due to its USB-C slot. The latter makes the LG 34UM69G a more interesting budget ultrawide, but is it any good where it matters more?

LG 34UM69G Specifications
Screen Size: 34 Inches
Resolution: 2560 x 1080 FHD
Aspect Ratio: 21:9
Panel Technology: In-Plane Switching(IPS)
Refresh Rate: 75Hz
Response Time: 5ms
Contrast Ratio: 1000:1 (Static)
Brightness: 250cd/m²
Built-in Speakers: Yes (2 x 7Watts)
Stand: Height – Yes
Stand: Tilt – Yes
Stand: Swivel – No
Stand: Pivot – No
VESA Compatibility: Yes
Connectivity: DisplayPort 1.2 x 1, HDMI 4x 1, USB-C x 1, 3.5mm Jack
Dimensions with Stand(WxHxD): 32.6" x 18.3" x 11"
Weight: 18.7 lbs

Design and Features
The LG 34UM69G is dressed like the brand's gaming models which still manage to remain subdued despite having a few red accents. The device's matte black adds a nice, easy-to-maintain appearance while the red accents on the base reveal that it's intended for the gamer crowd. We love the three-sided bezel-free look, but take note that panel borders will still be present the display is in use.
The LG 34UM69G is at the more affordable end of the brand's portfolio, but it gets the same treatment when it comes to quality control. Build quality is solid and robust, and there are no defects on all of the device's nooks and crannies. The device doesn't wobble, and there are no audible squeaks coming from the stand's mechanism.
On-Screen Control is also featured on the LG 34UM69G, so you won't need to use pesky buttons if in case you want to tweak a setting on the fly. However, there still is a physical joystick on the device which is easy to master if you regularly adjust image settings. We love the level of convenience this implementation provides users, especially while gaming or working in the dark.
One of the most prominent physical features of the LG 34UM69G is its V-line stand which looks like tail wings with red accents. The design provides fantastic stability, but its downside is it has a sizable footprint that will be invasive for smaller desks. You can swap this part out with a VESA mount, but it's not entirely necessary since you can already adjust the height or tilt the display according to your needs.
LG's monitors always have limited I/O panels, but they usually do not forget to include the essentials for daily use. The layout includes DisplayPort 1.2 and HDMI 1.4 primarily, along with a 3.5mm jack for audio pass-through. But surprisingly, this model has a USB-C slot which supports DP Alternate Mode, allowing you to connect a work laptop like a MacBook aside from your gaming PC.
The downside is it doesn't support PD standards, so you can't charge your laptop and use the LG 34UM69G as a dock. That's a minor inconvenience for those with multi-slotted USB-C laptops since you can always allot a connector for the charger.
The LG 34UM69G also includes a pair of decent-sound, 7-watt built-in speakers which are great if you want to rest from wearing your headset. The built-ins have a decent range, so they can be used for movies and music. LG's Maxx Audio technology provides excellent tuning, but we're sure a headset will still be better for focus and immersion.
Display and Performance
The LG 34UM69G utilizes a 34-inch IPS panel with a 2560 x 1080 resolution, 75Hz maximum refresh rate, and a 5ms response time. The backlight tops out at 250 cd/m2, while contrast is rated to be at a typical 1000:1. This model also advertises a 1ms MBR mode, which is another name for backlight strobing or black-frame insertion.
The first issue many will have with the LG 34UM69G is its low pixel density which can soften images and make straight edges look jagged. This becomes less of an issue if you sit at a distance, but monitors were meant to be used at a near-field distance. The good news is you get extra space while the resolution, although not as sharp, isn't too taxing on your GPU.
The LG 34UM69G offers decent performance when it comes to color quality like many of its siblings from the brand. The IPS panel produces 97% of the sRGB gamut with a default accuracy or DeltaE 2.6 which results in great color reproduction. Color temperature is slightly too warm for our tastes, so dropping down the red and blue hues in the OSD can help.
Gamma for the LG 34UM69G sits at 2.16, but contrast reached an amazing 1250:1 at 40% brightness. These scores mean that you get to enjoy improved black levels and saturation, so the screen looks less grayish or washed out when it's used in the dark. Not many IPS panels can achieve this level, so taking the time to apply the aforementioned tweaks to the OSD is worth the time and effort.
Uniformity for the LG 34UM69G is great since brightness variance does not exceed 12%, while colors on each quadrant stayed with DE 2.7 of the D65 standard. However, the lower corners showed some leaks which made the contrast in those areas weaker. Light clouding becomes visible in some cases, although this flaw will vary between unit to unit.
The LG 34UM69G's pixel responsiveness is fast enough to avoid persistence or smudging, but some instances such as panning the screen will reveal some blurring. It's not as noticeable and worrisome like on VA panels, but unfortunately, there isn't anything that can be done about it. The monitor's overdrive feature and it's Fast and Faster setting induce noticeable overshoot which is worse than the former.
The LG 34UM69G is a FreeSync gaming monitor with a 48Hz to 75Hz effective range, making it perfect for AMD's midrange cards like the RX580. This model also works with G-Sync compatibility, but there are reported instances where the sync stops and tearing happens. Input lag sits at 9ms, so there should be no delays or "de-synced" instances while gaming.
Thoughts on the LG 34UM69G
The LG 34UM69G is an excellent monitor if you consider what it can do at its current price range. You get a large screen with excellent contrast and decent color rendering, along with low input lag and acceptable responsiveness. The USB-C slot, even if it doesn't provide charging, is a valuable feature since it lets you connect a work laptop with USB-C like a MacBook Pro on the side.
The monitor is also well-designed, although the depth it consumes makes it bulkier than many comparable models. There are limitations and better options out there, but this model is one of the top picks if you don't want to spend more than $350.
About the Author: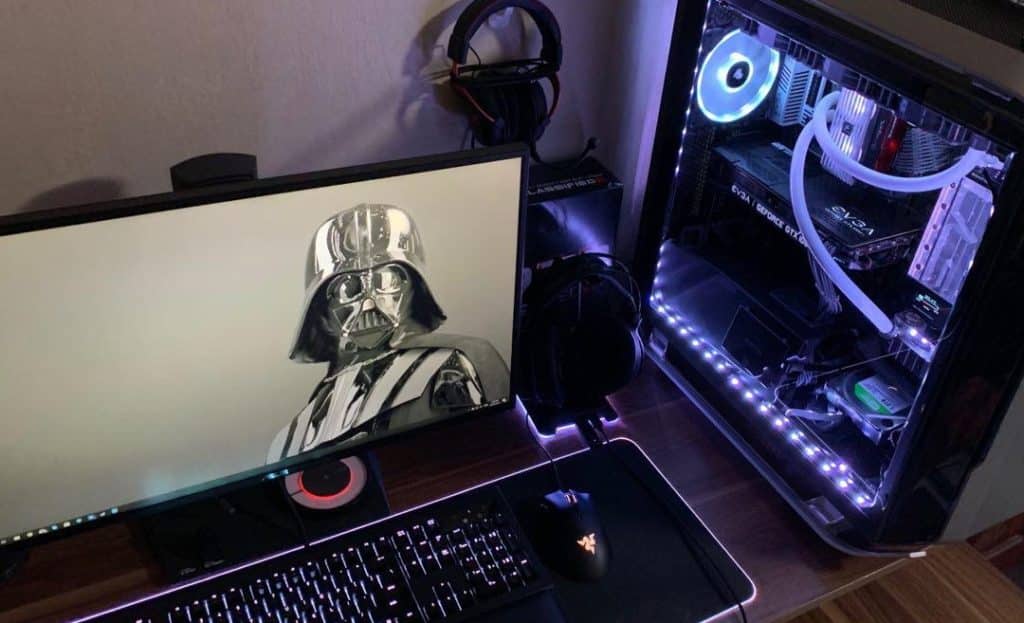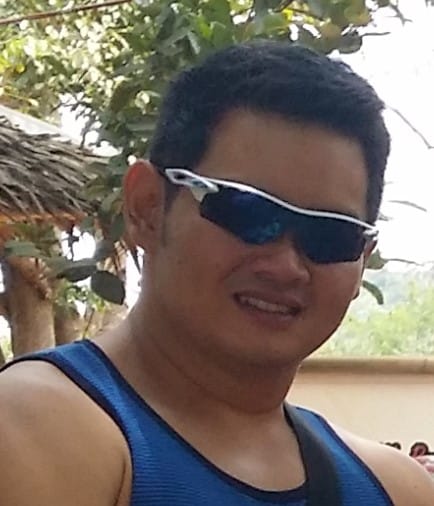 Paolo is a gaming veteran since the golden days of Doom and Warcraft and has been building gaming systems for family, friends, and colleagues since his junior high years. High-performance monitors are one of his fixations and he believes that it's every citizen's right to enjoy one. He has gone through several pieces of hardware in pursuit of every bit of performance gain, much to the dismay of his wallet. He now works with Monitornerds to scrutinize the latest gear to create reviews which accentuate the seldom explained aspects of a PC monitor.