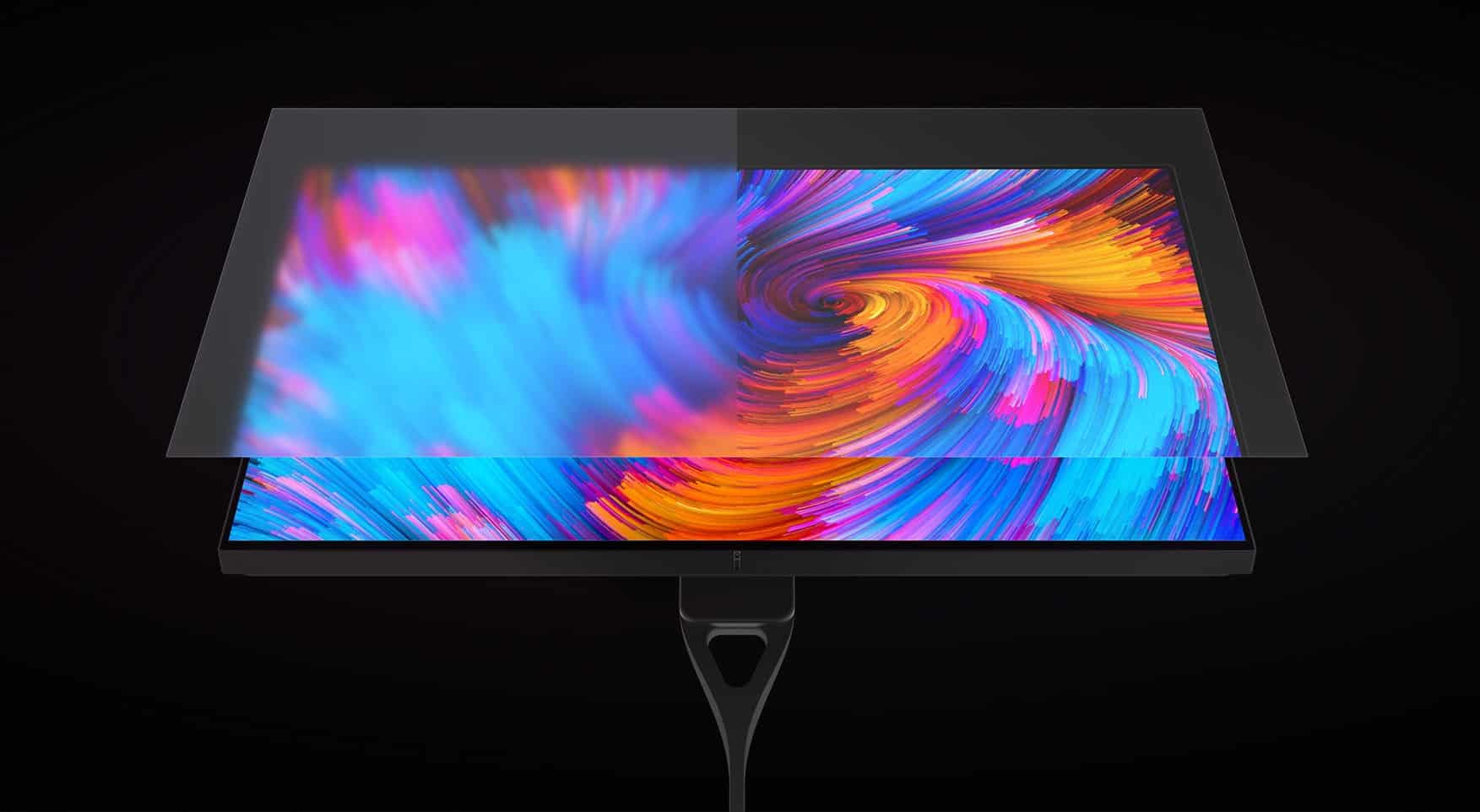 Eve Devices would like to announce their latest creation which was born out of the feedback gathered from gamers all over the world. Eve is creating a Spectrum monitor with a glossy screen as opposed to the more common matte anti-glare coated variants. This new offering will become available in 4K 144Hz and 1440p models that go up to 280Hz.
Spectrum Glossy Monitors and What They are About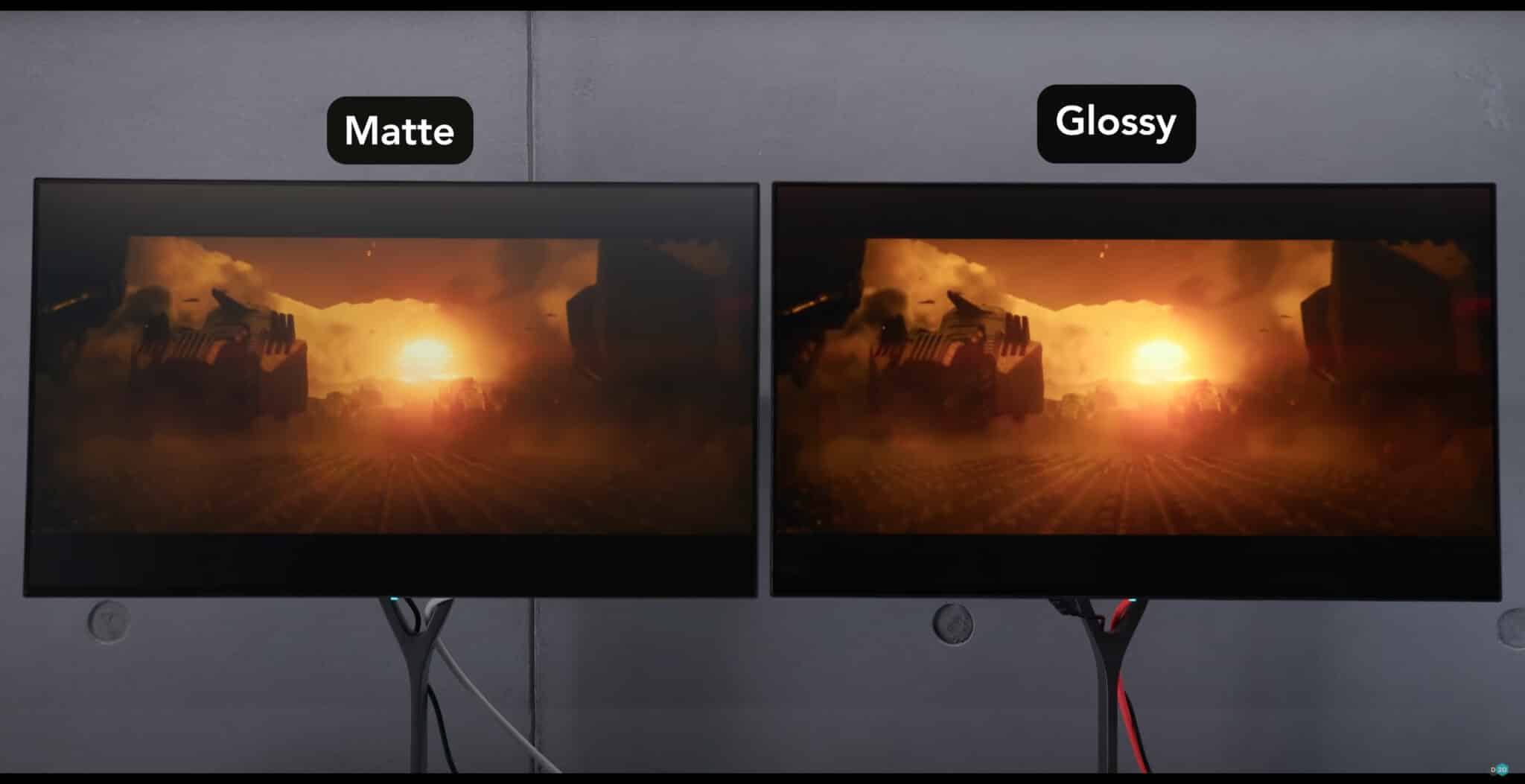 Improved Perceived Contrast and Colors –Dave2D
Do you ever wonder why glossy monitors aren't available or common even if many have been seeking them out in the past year? Some users have even asked if they could simply remove the coating on existing monitors to make them glossy or semi-glossy. However, it is not as simple as changing the materials during manufacturing or stripping a plastic layer to reveal a shiny surface.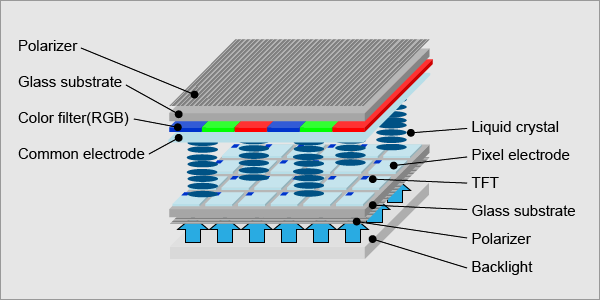 Image from LCD Basics – j-display.com
Making glossy monitors is complicated since it costs additional R&D and changes in factory equipment and manufacturing processes. A glossy screen requires changes in the polarizer film which controls light waves to show images. These changes need to be applied from the OEM company, which in this case, is LG Display.
It took a lot of effort on Eve Devices' part to convince LG Display to make Spectrum Glossy Monitors a reality. LG had to re-calibrate its automated LCD assembly line and apply some changes to its processes such as certification, calibration, and durability testing. Polls and feedback from communities like this one below helped convince the tech giant since it basically showed that the demand is there.
There are a lot of benefits you can enjoy from these upcoming Spectrum Glossy Monitors. Further details from Eve Devices are forthcoming, but the general idea of why these variants are sought after have been around for some time. Glossy screens basically have improved colors and contrast since they don't have the haze of anti-glare coatings.

Image by TFTCentral
As shown above on the image from TFTCentral, each of the subpixels is crisper, clearer, and more vibrant on the left versus the one on the right which has AG coating. This translates to the images you see, making them more attractive and eye-popping. This also applies to text clarity so letters and numbers will look less fuzzy and therefore easier to read, as shown below.

Professional monitors like the Dell UP2715K from 2015 used to have glossy screens since editing, content creation, and color-grading can all benefit from these facts. However, gamers will also be able to appreciate the more striking colors and clearer details in more ways than one.  These reasons are why Eve Devices have responded to the call for a monitor with such characteristics.
Reflections and Glare – The Weakness of Glossy Monitors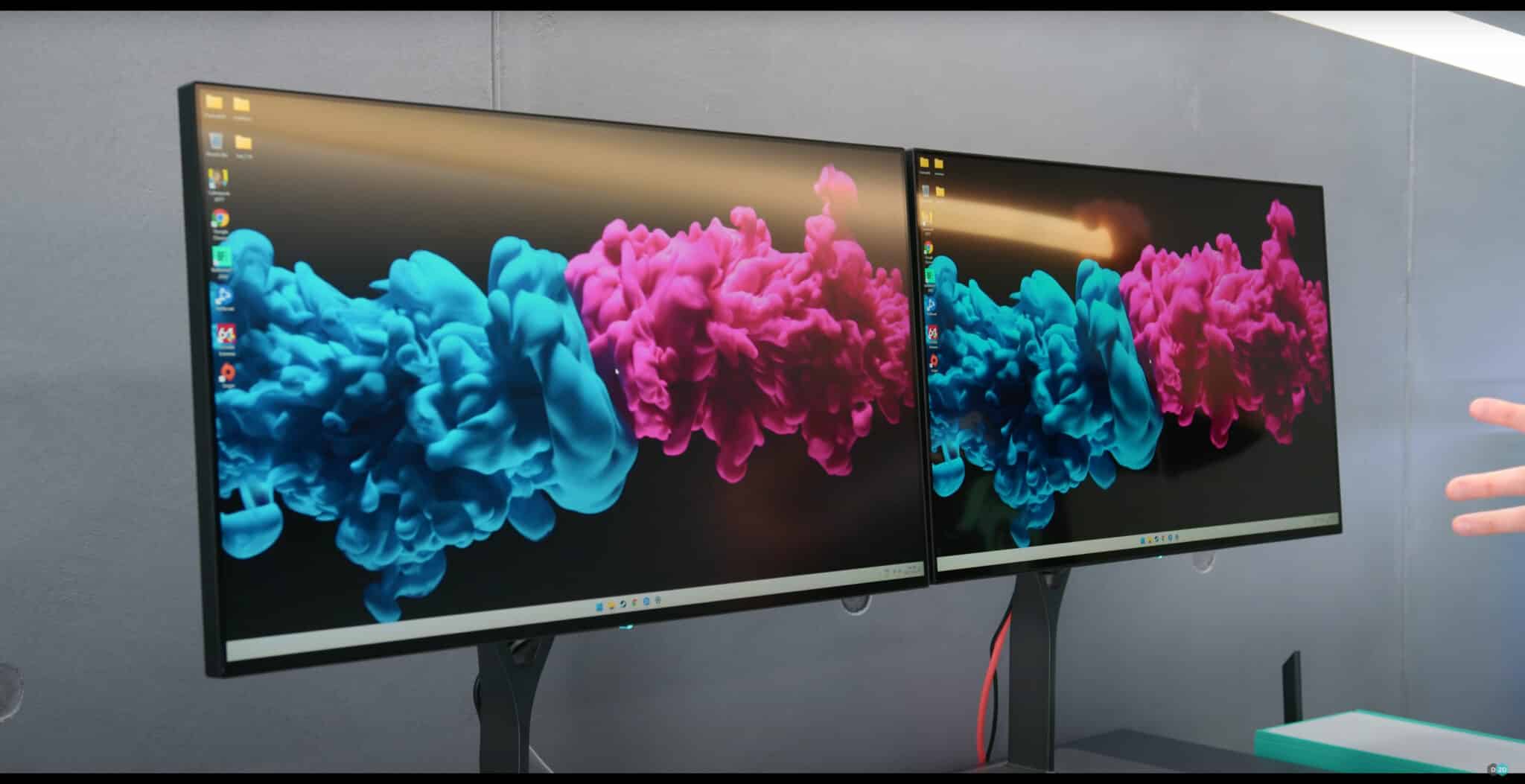 Matte on the Left and Glossy on the Right – Dave2D
It is no strange fact that glare or reflections are the worst part of viewing a glossy display. Eve Devices stated that both the Spectrum glossy and matte models have the same reflection percentage. However, it's less visible on the matte variant since the coating diffuses a large percentage of it.
However, what this new product line is aiming for is to give gamers the option to choose whichever is best for their needs. If you have control of your lighting environment, then the Spectrum Glossy Monitors should be suitable. Otherwise, the matte variant is also excellent in many ways and still a great choice as proven by our review
It is also common and easy to scratch a glossy surface versus one with a matte layer protecting it. It's an added task to maintain or protect the monitor, but it's minor compared to the benefits it possesses. All you need is a good soft cleaning cloth, and you should be set for as long as the Spectrum Glossy Monitor is in use.
What's Next from Eve Devices?
Eve Devices is currently busy making this project happen for the good of gamers and hopefully, the monitor market. They have asked us to stay tuned for further updates regarding specs, availability, and pricing. You can check the official announcement via this link or sign up for their newsletter for the Spectrum Glossy Monitor here.
About the Author: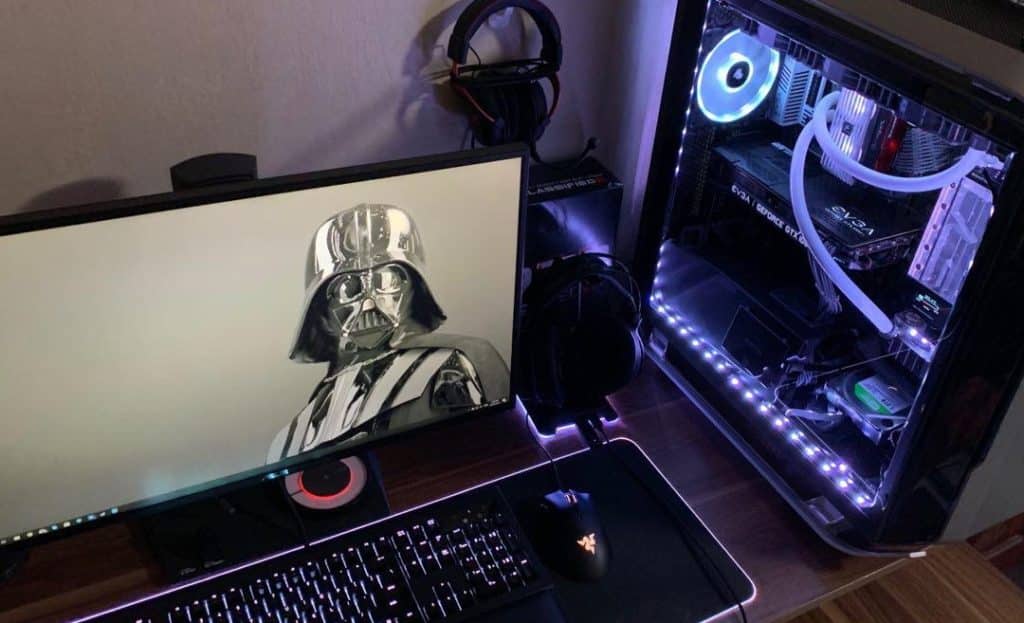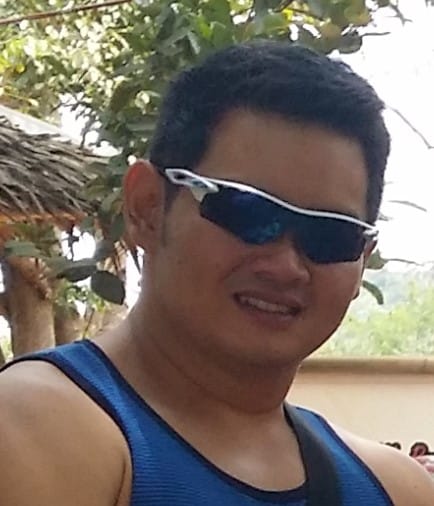 Paolo is a gaming veteran since the golden days of Doom and Warcraft and has been building gaming systems for family, friends, and colleagues since junior high. High-performance monitors are one of his fixations and he believes that it's every citizen's right to enjoy one. He has gone through several pieces of hardware in pursuit of every bit of performance gain, much to the dismay of his wallet. He now works with Monitornerds to scrutinize the latest gear to create reviews that accentuate the seldom explained aspects of a PC monitor.