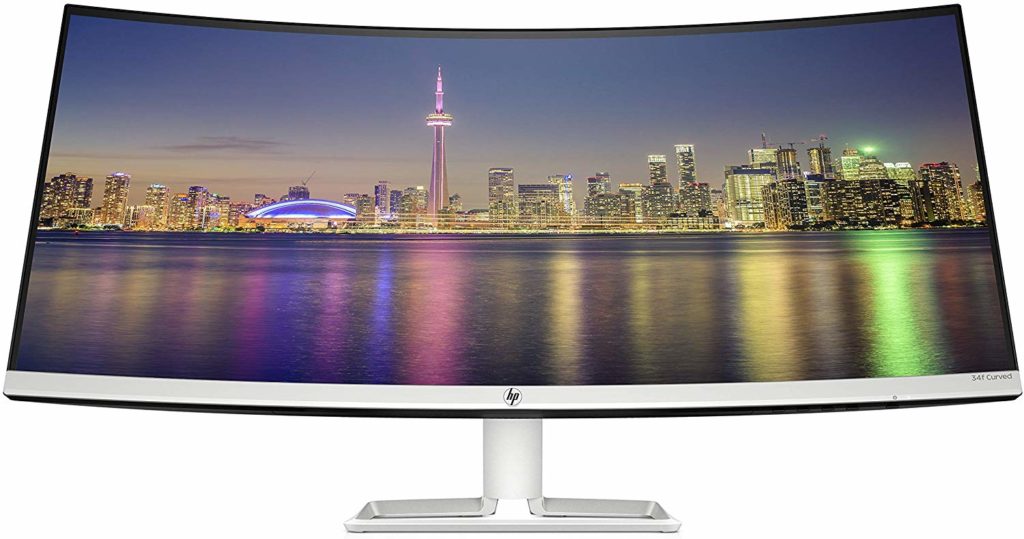 The HP 34f is an attractive, yet reasonably-priced ultrawide monitor designed to give you a seamless visual experience for all types of use. This model still commands a half a grand for ownership, but that's more than reasonable by today's standards if you are getting a 34-inch QHD screen. The HP 34f comes off as a sophisticated ultrawide monitor, but can its performance numbers punch above its low price point?

HP 34f Specifications
Screen Size: 34 Inches
Resolution: 3440 x 1440 UW-QHD
Aspect Ratio: 21:9
Panel Technology: In-Plane Switching (IPS)
Refresh Rate: 60Hz
Response Time: 5ms
Contrast Ratio: 1000:1 (Static)
Brightness: 300 cd/m²
Built-in Speakers: No
Stand: Height – No
Stand: Tilt – Yes Stand: Swivel – No
Stand: Pivot – No
VESA Compatibility: No
Connectivity: DisplayPort 1.2x 1, , HDMI 2.0 x 2, USB 3.0 x 4
Dimensions (WxHxD): 32.05″ x 17.78″ x 7.36"
Weight: 15.65 lbs

Design and Features
The HP 34f looks luxurious with its minimalist design that encompasses modest proportions and clean details. The matte silver color is very cool to the eyes, plus it makes the device an elegant match for aluminum-clad high-end devices like the MacBook Pro. The massive display area is bezel-free on three sides, giving the user a maximized view of the panel.
We'd like to emphasize on the aforementioned proportions of the HP 34f which are considerably smaller than its competitors. The device is still almost three feet wide, but the depth of its design doesn't encroach too much at eight inches. The cabinet also only looks thick because of the pronounced curve, but you'll see that its thinner than the usual if you run your fingers across its entire span.
One characteristic that may turn users away from the HP 34f is its extensive use of plastic on the product, which even includes its upright. However, stability isn't an issue since the monitor doesn't wobble at the smallest touch, while the materials used feel thick and sturdy. Its build quality passes our standards, but using metal would shoo our worries of breakages away.
Another downside to buying a budget model like the HP 34f is the OSD buttons which can be troublesome at times. They are responsive and functional, but they don't feel very user-friendly at times since you have to do multiple presses to access just one setting. There are dedicated buttons for presets and low blue light modes, but those can add to the confusion especially at night.
The HP 34f is supported by a dominantly-plastic stand which can become a cause for concern once you open and assemble the package. However, the rectangle base and it's unbelievably strong upright does a good job of keeping the massive device on its feet. But on the other hand, ergonomics is very limited since you can only tilt the screen.
VESA mounting isn't readily compatible with the HP 34f since its chassis is too slim to hold the weight of the device. HP, however, makes a separate bracket for their VESA-less monitors, but that costs an extra thirty bucks. Curved ultrawides like the HP 34f aren't tricky to use since you only have to sit at dead center, but it would be nice to be able to adjust the screen's elevation for comfort.
The HP 34f includes DisplayPort 1.2 and dual HDMI 2.0 ports for video inputs, along with a total of four USB 3.0 connectors for your accessories. This adds a certain level of flexibility for the product, but many would like to have USB-C nowadays. It's also interesting that the brand did not include speakers or even 3.5mm jacks for a mixed-use display, but we think the omission helped with the low pricing in the end.
Display and Performance
The HP 34f boasts a 34-inch IPS panel with a 3440 x 1440 resolution, 60Hz refresh rate, and 5ms response time. The backlight is rated at 300 cd/m2, while the contrast is specified to reach 1000:1 in typical usage scenarios. These are not gaming specs, but the product was meant as an all-arounder so we know it's still suitable for entertainment purposes.
The pixel density on the HP 34f offers an increase in detail and crispness without sacrificing the comprehensibility of small objects such as text. You get a massive upgrade in virtual space, so multitasking should be a breeze. Games, on the other hand, will still need a capable GPU if you want to constantly play at 60 frames using the native resolution.
The HP 34f produces excellent color quality out of the box, starting with an almost 100% coverage of the sRGB gamut. Color accuracy by default sits at DeltaE 2.1, so you won't need to buy a colorimeter to use this display for editing images for the web. Color temperature is slightly cooler than a fully calibrated display, but that is a minor issue for home users.
The IPS screen's gamma only missed by a few notches at 2.26, but what stands out is the screen's contrast ratio which reached as much as 1120:1 at 40% brightness. The screen is capable of decent black levels, but it can still look grayish if you view dark images with the lights turn off in your room. However, don't worry since this limitation is typical with IPS panels, and only VA variants can be better at producing inky blacks.
One issue with the HP 34f is its uniformity which was affected by light leaks at the bottom edges. Some clouding will start to form if a black or dark image is set on screen, but it's hard to notice due to the curve and the overall good appearance of the display. Color and contrast on the adjacent quadrants are unaffected, but take note that this aspect varies greatly between each unit.
Pixel response times on the HP 34f won't be great for gaming since it makes the display prone to blurring in fast-paced scenes. Setting the overdrive to a higher level will induce minor overshoot, but some of our staff claim that it's mostly unnoticeable. Slower-paced games like RPGs won't make this an issue, but FPS titles like Modern Warfare will reveal some persistence and trailing if you pan the camera too quickly.
The HP 34f is a FreeSync monitor, so you can enjoy games without worry for tearing or stuttering if you have a powerful AMD card like the Radeon 5700XT. G-Sync compatibility isn't guaranteed with this model, so Nvidia users might have to look elsewhere. Input lag sits at 11ms, so there should be no delays or "de-synced" instances during your playtime.
Thoughts on the HP 34f
The HP 34f is an attractive solution for users who want a large-format display that can offer excellent color quality out of the box. We like the aesthetics of the product, but it does hide a few limitations which we know can be a deal-breaker for some of our readers. The limited refresh rate makes it less ideal for gaming, but how can you say no to a 34-inch display that sits at more or less half a grand currently.
HP almost won our hearts with this very affordable offering, but there is some room for improvement. One of our biggest issues with the monitor is its lack of VESA mounting by default which we think is standard for tilt-only monitors. The HP 34f is a decent purchase for everyday use which includes some editing and gaming, but the omissions set by the brand for the cost cut can be too much for some users.
About the Author: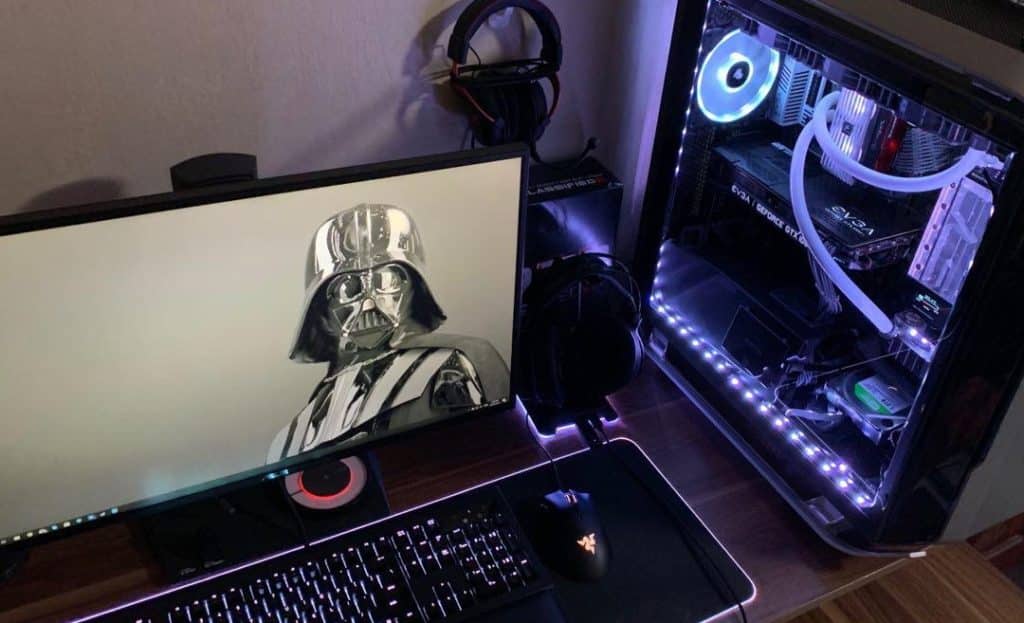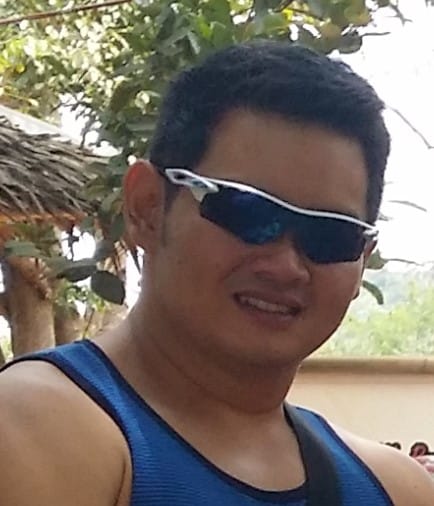 Paolo is a gaming veteran since the golden days of Doom and Warcraft and has been building gaming systems for family, friends, and colleagues since his junior high years. High-performance monitors are one of his fixations and he believes that it's every citizen's right to enjoy one. He has gone through several pieces of hardware in pursuit of every bit of performance gain, much to the dismay of his wallet. He now works with Monitornerds to scrutinize the latest gear to create reviews that accentuate the seldom explained aspects of a PC monitor.