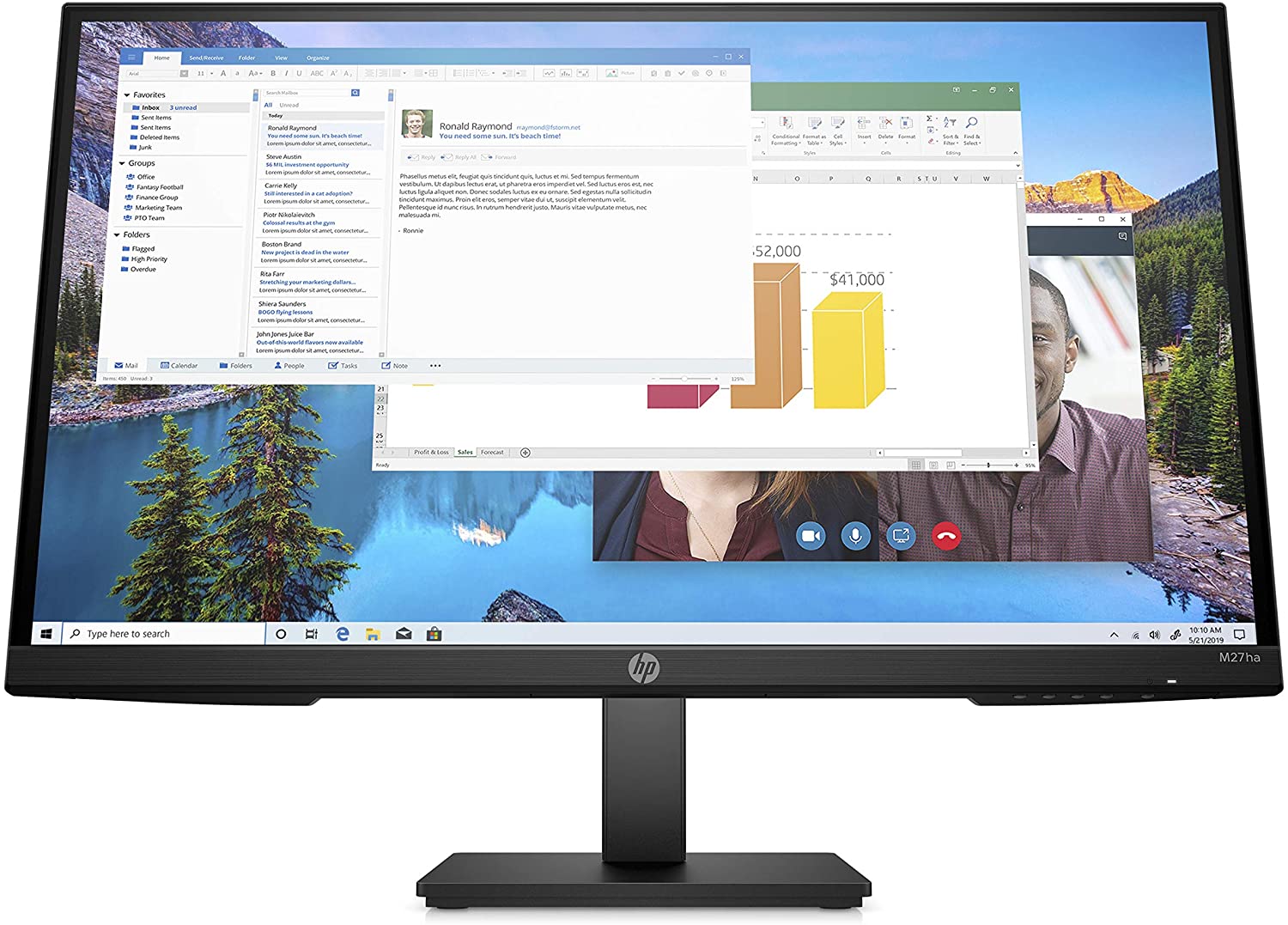 The HP M27ha is an easy-to-own IPS monitor with just the right amount of creature comforts for daily tasks. It doesn't carry special features since it focuses on functionality and reliability for the daily grind, whether if it's for school or work. The HP M27ha is pricey for a 1080p 75Hz monitor, but let's check out what it has to offer before passing judgment.

HP M27ha Specifications
Screen Size: 27 Inches
Resolution: 1920
Aspect Ratio: 16:9
Panel Technology: In-Plane Switching (IPS)
Refresh Rate: 75Hz
Response Time: 5ms
Contrast Ratio: 1000:1 (Static)
Brightness: 250 cd/m2
Built-in Speakers: Yes (2 x 2 Watts)
Stand: Height – Yes
Stand: Tilt – Yes
Stand: Swivel – No
Stand: Pivot– Yes
VESA Compatibility: Yes (100 x 100)
Connectivity: DisplayPort 1.2 x 1, HDMI 1.4 x 1, VGA x 1, 3.5mm Audio Jack x 1
Dimensions with Stand(WxHxD): 24.41″ x 20.05″ x 7.88″
Weight: 11.51 lbs

Design and Features
The HP M27ha is a down-to-earth monitor meant for home and office use, so its aesthetics are simplified and clean. The monitor has a matte black aesthetic that goes well with its sleek chassis and practically any setup. The monitor is bezel-free on three sides, but you will still see inner borders when it's in use.
We like how slim and refined the HP M27ha's chassis is since it will not eat up a large area of your desk. The device only needs 7.88 inches of depth when assembled, and the cabinet itself is thin enough to not stick out when it's wall-mounted. It's lightweight at 11.51 pounds so it's easy to move around.
Build quality for the HP M27ha is great even if it uses plastic mostly on its body and stand. There are no cosmetic defects or uneven gaps and seams, and it feels durable enough to withstand a few accidental blows. The stand is also quite stable so the screen won't be shaking while you are furiously typing thousands of words with your heavy paws.
One downside with the HP M27ha is its use of buttons for the OSD instead of a universally convenient joystick. The keys are laid out under the bottom bezel, but they are set a bit deep and are not physically labeled. Most users will be ok with this since they won't be calibrating the screen regularly, but those who know their way with monitors will find it cumbersome.
The stand included with the HP M27ha offers tilt, pivot, and height adjustments so it will be easy to get a comfortable angle. Swivel adjustment, however, is useful for multimonitor setups which is a part of the selling points of monitors like this. You can swap to VESA mounts for more flexibility, but that adds cost so it's only necessary for select circumstances.

One of the good things the HP M27ha offers is it has a DisplayPort 1.2 slot alongside an HDMI 1.4 and VGA connector at the back. Most office monitors only offer HDMI, so using the DP for your PC leaves the former free for secondary devices like a gaming console. You also get a 3.5mm jack for headphones, but that's one port that rarely gets used since headsets work better when they are connected to the motherboard.
The HP M27ha wraps up its physical features with a pair of 2-watt speakers for your secondary audio needs. The pair can't get loud without distorting, so they are only usable for minor tasks such as conference calls or background music. We can't complain at this price range and it's always nice to have a backup set for your workstation.
Display and Performance
The HP M27ha offers a 7-inch IPS panel with a 1920 x 1080 resolution, a 75Hz refresh rate, and a 5ms response time. The backlight is limited to 250 cd/m2 and the contrast ratio is specified at 1000:1 like most IPS panels. These are not gaming or entertainment-grade specs by today's standards, but they are not bad for casual gaming or Netflix streaming on the side.
May users dislike 1080p screens if they are bigger than 24 inches due to the loose pixel density which can make the screen look pixelated. However, that isn't always the case as long as you sit at a good and comfortable distance. The HP M27ha still looks good for casual gaming and productivity, although a 1440p variant will still be better since it has extra space for your apps or programs.
The HP M27ha managed to produce 97% of the sRGB gamut which isn't particularly impressive, but acceptable for daily use. The screen's deltaE average of 1.65 is great for an office monitor, giving us a hint that it received some form of calibration from the factory. Most users will be happy after a few minor adjustments.
Calibrating the HP M27ha improved its color accuracy to 0.98 which is excellent for an office monitor. IPS panels have come far when it comes to color fidelity, so even the budget models are showing impressive results when tuned with a colorimeter. However, the gadget isn't particularly cheap, so it will be better to get a higher-tiered display if you are in design or content creation.
The HP M27ha didn't reach its peak luminance specification since the backlight was only able to pump out 225 cd/m2. The contrast ratio hit as much as 1031:1 at 60% brightness, but the screen isn't capable of producing deep blacks, especially when it's used at night. This limitation is common with IPS panels, although there are a select few with complex backlights that can work around it.
Panel uniformity for the HP M27ha sample could be better since there are some light leaks on the top edges of the screen. Viewing dark or all-black images can reveal some clouding issues, but its not as much of an issue in full-color. Take note that this aspect can also vary between each unit, so there are better samples out there.
Pixel response time isn't a particular strength of the HP M27ha even if it has a 75Hz refresh rate. The screen is prone to smudges and trails in contrasting transitions, so you need to utilize its overdrive feature. Setting it to its maximum level will clear the latter, but at the expense of some minor overshoot in some instances.
The HP M27ha doesn't support adaptive sync so FreeSync and G-Sync are out of the question. You don't need a meaty GPU to keep frames stable at 1080p 75Hz with most games but having some protection against tearing is always ideal. Input lag is at 10ms at 75hz, so there are no delays or de-synced instances while gaming.
Thoughts on the HP M27ha
The HP M27ha is a decent choice if you want a classy-looking productivity monitor for home or office use. The IPS panel isn't the most vibrant, but it already looks balanced and tuned right out of the box. We like plug-and-play monitors like this model since novice users won't miss out on image quality if they don't calibrate.
The HP M27ha is well suited for school or work from home use thanks to its modernized connectivity and ergonomics. However, it still has its limitations which are highlighted by the fact that you can get a 144Hz option with better image quality like the AOC 27G2 for the price. It's a decent pick for strictly work-related use, but $250 gives you plenty of options in the market now more than ever.
Pros:
Clear and Balanced IPS Screen
Adjustable Stand
Includes DisplayPort 1.2
Attractive and Simple Design
Cons:
Higher Price
Mediocre Contrast
No Adaptive Sync
About the Author: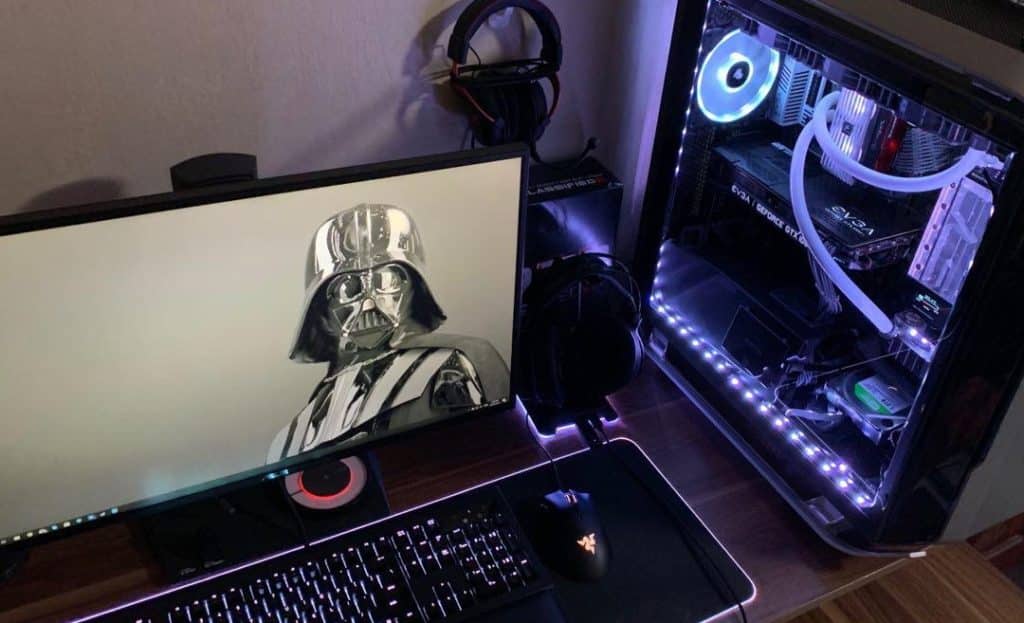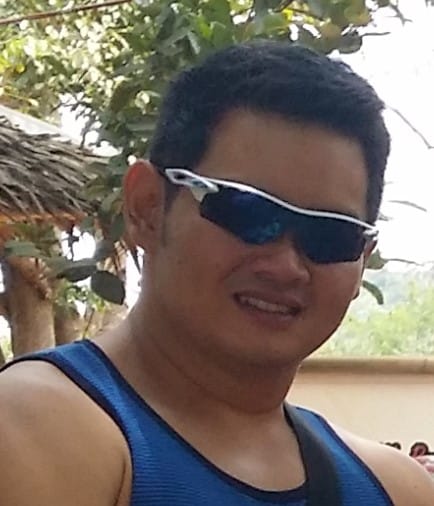 Paolo is a gaming veteran since the golden days of Doom and Warcraft and has been building gaming systems for family, friends, and colleagues since junior high. High-performance monitors are one of his fixations and he believes that it's every citizen's right to enjoy one. He has gone through several pieces of hardware in pursuit of every bit of performance gain, much to the dismay of his wallet. He now works with Monitornerds to scrutinize the latest gear to create reviews that accentuate the seldom explained aspects of a PC monitor.