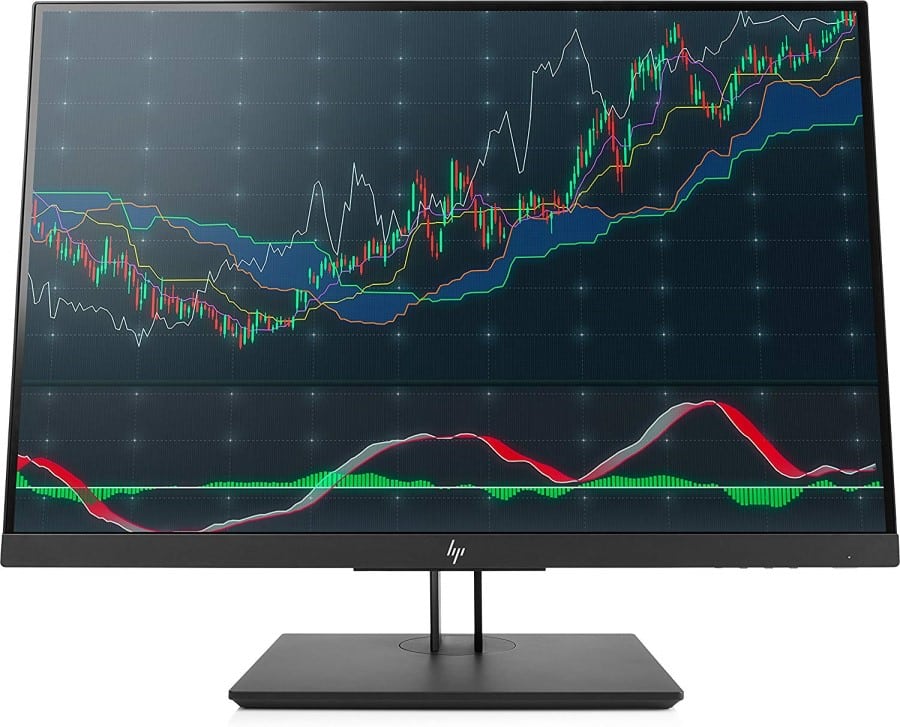 The HP Z24n G2 is a refined 16:10 IPS monitor that's equipped with various features that would make it ideal for sophisticated offices and universities. This aspect ratio is almost extinct by today's standards, but it has found excellent use in applications where the extra vertical space is a welcome advantage. The HP Z24n G2 is twice the price of your usual 1080p IPS display, so let's check out what that extra premium brings to the table.

HP Z24n G2 Specifications
Screen Size: 24 Inches
Resolution: 1920 x 1200
Aspect Ratio: 16:10
Panel Technology: In-Plane Switching (IPS)
Refresh Rate: 60Hz
Response Time: 5ms
Contrast Ratio: 1000:1 (Static)
Brightness: 300cd/m²
Built-in Speakers: No
Stand: Height – Yes
Stand: Tilt – Yes
Stand: Swivel – Yes
Stand: Pivot – Yes
VESA Compatibility: Yes 100 x 100
Connectivity: DisplayPort 1.2 x 1, DP Out x 1, HDMI 1.4x 1, USB 3.0 x 3, USB-C x 2, DVI-DLx 1, Audio Jack x 1
Dimensions with Stand(WxHxD): 20.95" x 19.80" x 8.43"
Weight: 15.87 lbs

Design and Features
The HP Z24n G2 follows the sleeker aesthetic of the brand's business line instead of the blocky, industrialized looks of its high-end, DreamColor brethren. The monitor sports modest proportions with its slim frame and its flatbar stand. Th screen is bezel-free on three sides, giving users an excellent view of its unique, 16:10 IPS screen.
TheHP Z24n G2 belongs to the upper-class category in the brand's monitor portfolio, so it comes with improved build quality and robustness. The chassis feels solid and steady, while there are no cosmetic defects visible on the edges or seams. The device doesn't wobble with regular use thanks to the heft of the metal stand and its wide base.
The only cheapened aspect we noticed on the HP Z24n G2 is its use of buttons for the OSD controls instead of a joystick. Each one is responsive, but they are hidden from plain sight at the bottom corner of the chassis. This kind of layout becomes troublesome if you haven't memorized their respective functions, especially in the dark.
We love the HP Z24n G2's metal stand which provides stability and flexibility while looking sexy and clean. Its mechanism offers tilt, swivel, pivot, and height adjustments, so you won't have issues finding the perfect viewing angle. The placement of the swivel joint towards the rear of the base also means that you can push the monitor closer to a wall, so you can enjoy more desk space for your other peripherals.
The connectivity options on the HP Z24n G2 makes up for its premium cost due to the various ports you can utilize for your tasks. The primary panel includes DisplayPort 1.2, HDMI 1.4, and DVI-DL for video inputs, along with a DP-Out port for daisychaining. There is also a USB-C connector on the monitor with support for DP alt mode, allowing users to dock USB-C laptops like the MacBook Pro.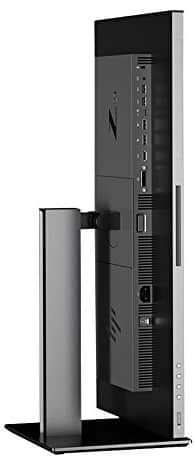 There is another USB-C slot together with one out of three USB 3.0 receptacles on the side, but the former is reserved only for faster data transfers. Make sure that you use a USB-C cable that's certified for DP Alt Mode instead of the one included in the package since its only rated for data transfers. There is also a setting in the OSD called Power Mode which needs to be toggled to its Performance setting to activate all USB slots.
Speakers, which are usually a productivity monitor's final accent, are not present in the HP Z24n G2's system. Those are rarely missed, but having a light audio package for background music or notifications while you work is a valuable tool for this monitor's intended audience. HP sells a separate sound bar for around 25 bucks, but we think it should already be included in a package price like this.
Display and Performance
The HP Z24n G2 sports a 24-inch IPS panel with a 1920 x 1200 resolution, 60 Hz refresh rate, and 5ms response time. The backlight goes up to 300 cd/m2, while contrast is still rated at the typical 1000:1 ratio, like many IPS variants in the market. What makes this monitor unique is its 16:10 ratio which makes the screen look slightly squarish while adding a bit of extra vertical space, making it perfect for work or school-related tasks.
The 94 PPI on the HP Z24n G2 crates excellent balance between the level of detail and sharpness, unlike 4K where smaller objects become too small. It's also worth noting that games on screens like this will be less taxing on your GPU, so you don't need to pair the monitor with a high-end card. The squarishness of the screen isn't comfortable for many in games and movies, but it adds an advantage for productivity and efficiency.
The HP Z24n G2 covers 100% of the sRGB gamut easily, with a fantastic accuracy score of Delta E 1.0 which is even better than some sRGB designer monitors we've seen. However, color temperature is slightly short of the ideal 6500K, adding a bit of warmth which is slightly noticeable on white backgrounds. But beyond that, the display looks natural and there is no need to tweak it for everyday use, except maybe to tone down the brightness.
IPS panels aren't strong when it comes to contrast, but the HP Z24n G2 manages to reach 890:1. That isn't the best we've seen, but its very reasonable as far as IPS monitors go in today's market. Blacks aren't as deep as we'd want it, but it looks less grayish in this model compared to other models. On the other hand, gamma is almost perfect at 2.19, so there is no unwanted shift in the appearance of the colors or shades.
Uniformity is pretty good for the HP Z24n G2 since deviances did not go over 10% on average, giving us clean whites and blacks. There is some slight backlight variance at the top of the screen, but you have to squint hard to really see its effects on the image quality. Color uniformity did not exceed DE 2.7 on all quadrants, so discolorations aren't readily visible in normal use.
The HP Z24n G2 isn't a gaming monitor, so its responsiveness isn't suitable for fast-paced action. Blurs are a bit more common on this display along with some pixel persistence, making it less ideal for entertainment purposes. However, the overdrive feature in the OSD can take care of this issue if you use its maximum level, which thankfully, doesn't induce noticeable overshoot.
The HP Z24n G2 doesn't have FreeSync or G-Sync compatibility built into its innards, so you can't enjoy the benefits of variable refresh rates. The monitor is meant for working environments after all, so that isn't a huge loss for its intended users. The input lag recorded for this model is too high at 40ms, making it even less ideal even for casual play.
Thoughts on the HP Z24n G2
The HP Z24n G2 locks down the qualities of a high-end display with its excellent IPS panel and rich feature set. The monitor's connectivity layout makes it ideal for multi-display setups, as well as an all-in-one display for a multitude of host devices. HP went above and beyond for this model's design, including its very attractive aesthetic.
The most considerable flaw of the HP Z24n G2 is its poor gaming performance brought about by high input lag, slower than most pixel response time, and lack of FreeSync. But to be fair, these limitations are forgivable since the product was conceived for productivity more than entertainment. The HP Z24n G2 is great as an office or school monitor, but we recommend looking at other models if gaming is part of your agenda.
About the Author: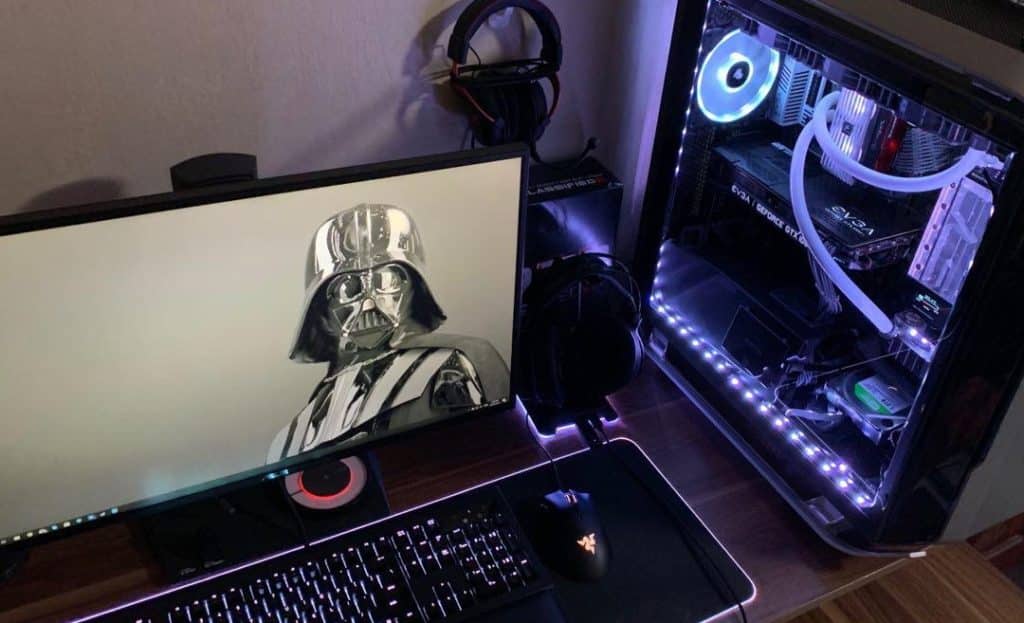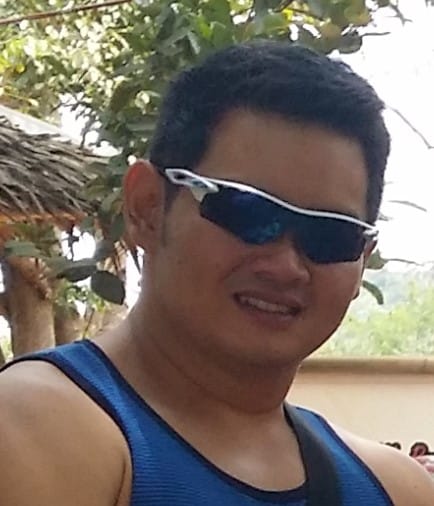 Paolo is a gaming veteran since the golden days of Doom and Warcraft and has been building gaming systems for family, friends, and colleagues since his junior high years. High-performance monitors are one of his fixations and he believes that it's every citizen's right to enjoy one. He has gone through several pieces of hardware in pursuit of every bit of performance gain, much to the dismay of his wallet. He now works with Monitornerds to scrutinize the latest gear to create reviews which accentuate the seldom explained aspects of a PC monitor.