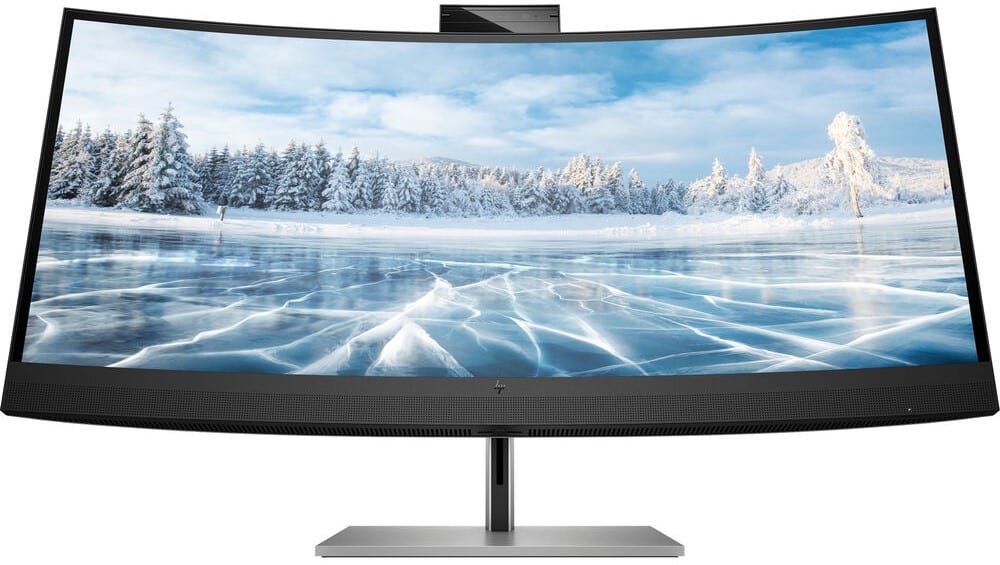 The HP Z34c G3 is designed for business-minded individuals who want a functional monitor with plenty of screen real estate. It uses a curved IPS panel with full-color coverage along with essential features like webcams and USB-C to make it suitable for modern requirements. However, it's quite expensive, so let's check it out first to see if it is worth the investment.

HP Z34c G3 Specifications
Screen Size: 34 Inches
Resolution: 3440 x 1440 UW-QHD
Aspect Ratio: 21:9
Panel Technology: In-Plane Switching (IPS)
Refresh Rate: 60Hz
Response Time: 6ms
Contrast Ratio: 1000:1 (Static)
Brightness: 350 cd/m²
Built-in Speakers: Yes (2 x 5 Watts)
Stand: Height – Yes
Stand: Tilt – Yes
Stand: Swivel – Yes
Stand: Pivot – No
VESA Compatibility: Yes (100 x 100)
Connectivity: DisplayPort 1.4 x 1, HDMI 2.0 x 1, USB-C PD100W x 1, USB 3.0 x 5, 3.5mm Audio Jack x 1
Dimensions (WxHxD): 32″ x 23.04″ x 10.73"
Weight: 24.47 lbs

Design and Features
The HP Z34c G3 doesn't look like your regular office monitor, but its aesthetic is still strictly business-oriented. The monitor has a matte black and gunmetal combination which is a great match for MacBooks and HP's own premium laptops. The display has a bezel-free design, but it still has inner borders and a thick bottom bezel.
It's a large monitor, so you might need to upgrade your desk if you are using something smaller than the typical office desk. It needs almost 11 inches of depth and it's almost 3 feet wide, so you might need to displace some large peripherals. It is also quite heavy at 24.47 pounds, so asking for help while setting it up is a wise choice.
Its build quality is fantastic thanks to its premium materials and superb quality control from the factory. The plastic panels are thick and sturdy, and there were no cosmetic defects on every inch of its parts. The included stand is very stable and reliable, so the screen won't sag or flex at the most inconvenient instance.
The HP Z34c G3 has a d-pad for the OSD instead of buttons so it's quite convenient to go through its various settings and features. Some of the brand's business models still use buttons, and we hope future releases can catch up in this regard. Some alternatives even include remotes, but they are mostly gimmicks that can and will raise the price.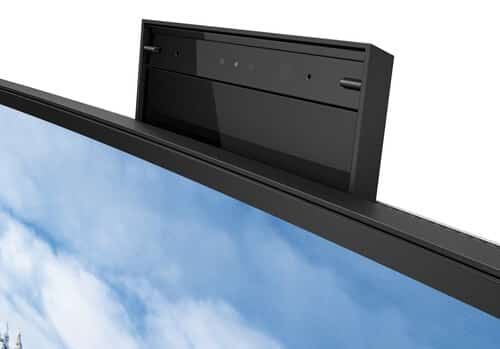 One of the special features of the HP Z34c G3 is its built-in webcam with integrated microphones. It pops in and out from the top edge of the chassis so you can stow it for privacy. It has a 5-megapixel lens whose quality is comparable to what most front cams on high-end phones can do.
The stand included with the HP Z34c G3 offers tilt, swivel, and height adjustments for your convenience. it allows you to center the curved screen perfectly so you don't strain your neck or eyes during those long hours of work. You can also use VESA mounts, but they are only necessary if you have multiple screens on deck or if desk space is very limited.
Another highlight of the HP Z34c G3 is its connectivity layout which includes a 100-watt USB-C for modern laptops like the MacBook Pro. You also get the standard DisplayPort 1.4 and HDMI 2.0 slots for video inputs, along with a total of five USB 3.0 ports for peripherals and a connection to the PC. All these make the product ideal for remote work, along with its built-in communications equipment.
The device is rounded up by a pair of 5-watt speakers which completes its conferencing ability. They can get loud enough for remote meetings or even some media consumption, but they don't have the bass response necessary for movies and games. However, it's always nice to have a backup set that you can use for any reason, like when it's too hot to use headsets.
Display and Performance
The HP Z34c G3 boasts a 34-inch 1900r curved IPS panel with a 3440 x 1440 resolution, a 60Hz refresh rate, and a 6ms response time. The backlight has a 350 cd/m2 maximum while the contrast is listed at 1000:1 like most IPS panels. This monitor isn't equipped with entertainment-grade specifications like HDR since it is a business model.
1440p ultrawides are popular for both gaming and productivity due to the extra horizontal space they offer. it gives you more room for more apps running simultaneously so it should speed things up a bit and let you finish your tasks earlier. Its pixel density is slightly looser than the regular 27-inch QHD variants, but it's still crisp and sharp compared to the usual 1080p monitors you see in the office.
The HP Z34c G3 rendered 97% of the sRGB gamut, so it isn't as vibrant as its closest competitors such as the Dell P3421W. However, it's already very accurate out of the box with a low deltaE average of only 0.71. Most users won't need to calibrate it even if they want to use the monitor for editing work.
Using a colorimeter on the monitor reduced its deltaE average to 0.37 which is one of the best scores we've seen. However, it's a minor improvement over the default setup, so spending more just to get a colorimeter isn't worth it. But there is also its limited gamut coverage, so it might not be the best option for editing at this price range.
The HP Z34c G3's backlight reached 365 cd/m2 at 100% brightness so it can fight off glare in well-lit environments like rooms with plenty of windows. Its contrast, on the other hand, is unimpressive since it is limited to 891:1 at 60% brightness. This means that the monitor can't produce deep blacks and it can look washed out if used in a dark room.
The HP Z34c G3 sample had some backlight leaks which resulted in clouding issues at the top and bottom edge of the screen. They become more noticeable while viewing dark or all-black images or when the monitor is used without lights. This is common with IPS and curved monitors, but it's entirely possible to get a unit with better performance in this regard.
The biggest weakness of the Z34c G3 is its slower pixel response time which results in blurring and persistence. You need to turn up its overdrive to reduce the issues, but using too much will add noticeable overshoot. However, this is all understandable since it is a business-oriented model that doesn't focus on speed as a gaming variant does.
And lastly, the HP Z34c G3 doesn't have FreeSync and G-Sync compatibility for gamers who want to avoid tearing and stuttering. Again, that's understandable due to the nature of the monitor, even if Adaptive Sync is a must-have standard nowadays. Input lag sits at 12ms at 60Hz, but that doesn't mean that the monitor is sluggish or delayed like the older LCD displays.
Thoughts on the HP Z34c G3
The HP Z34c G3 is a well-designed solution for those who want a large and accurate screen for remote work or for basically any task. It is not gaming-savvy, but the large screen is a joy to use for any application. It's aesthetic and functionality that includes useful tools make it a great pick if you require them for your daily computing.
However, it's very expensive for a USB-C equipped ultrawide that is limited in some ways. The Dell P3421W we mentioned can be had for less cash, and the only significant advantage the HP Z34c G3 has it its USB-C goes up to 100 watts. It's a nice and sophisticated purchase, but it is not the most practical option if you aren't going to use all of its modern features.
Pros:
100-Watt USB-C and Built-in Webcam
Excellent Out of the Box Accuracy
Attractive and Functional Design
Cons:
Expensive
Slow Pixel Response Time
Limited Gamut Coverage
About the Author: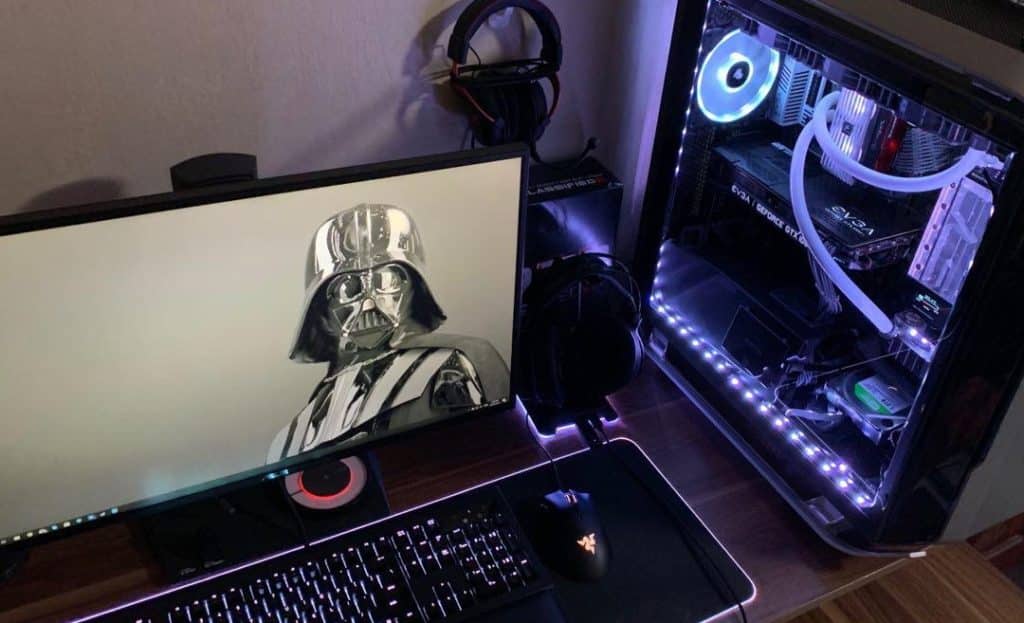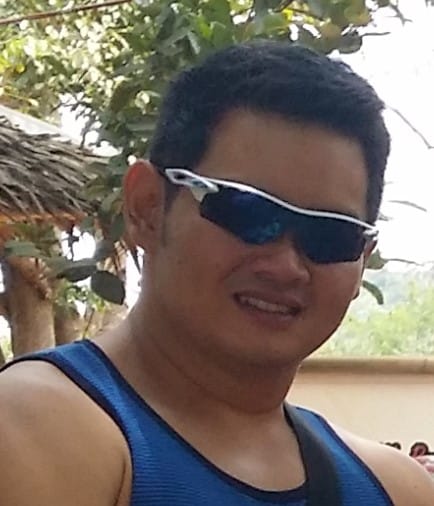 Paolo is a gaming veteran since the golden days of Doom and Warcraft and has been building gaming systems for family, friends, and colleagues since junior high. High-performance monitors are one of his fixations and he believes that it's every citizen's right to enjoy one. He has gone through several pieces of hardware in pursuit of every bit of performance gain, much to the dismay of his wallet. He now works with Monitornerds to scrutinize the latest gear to create reviews that accentuate the seldom explained aspects of a PC monitor.