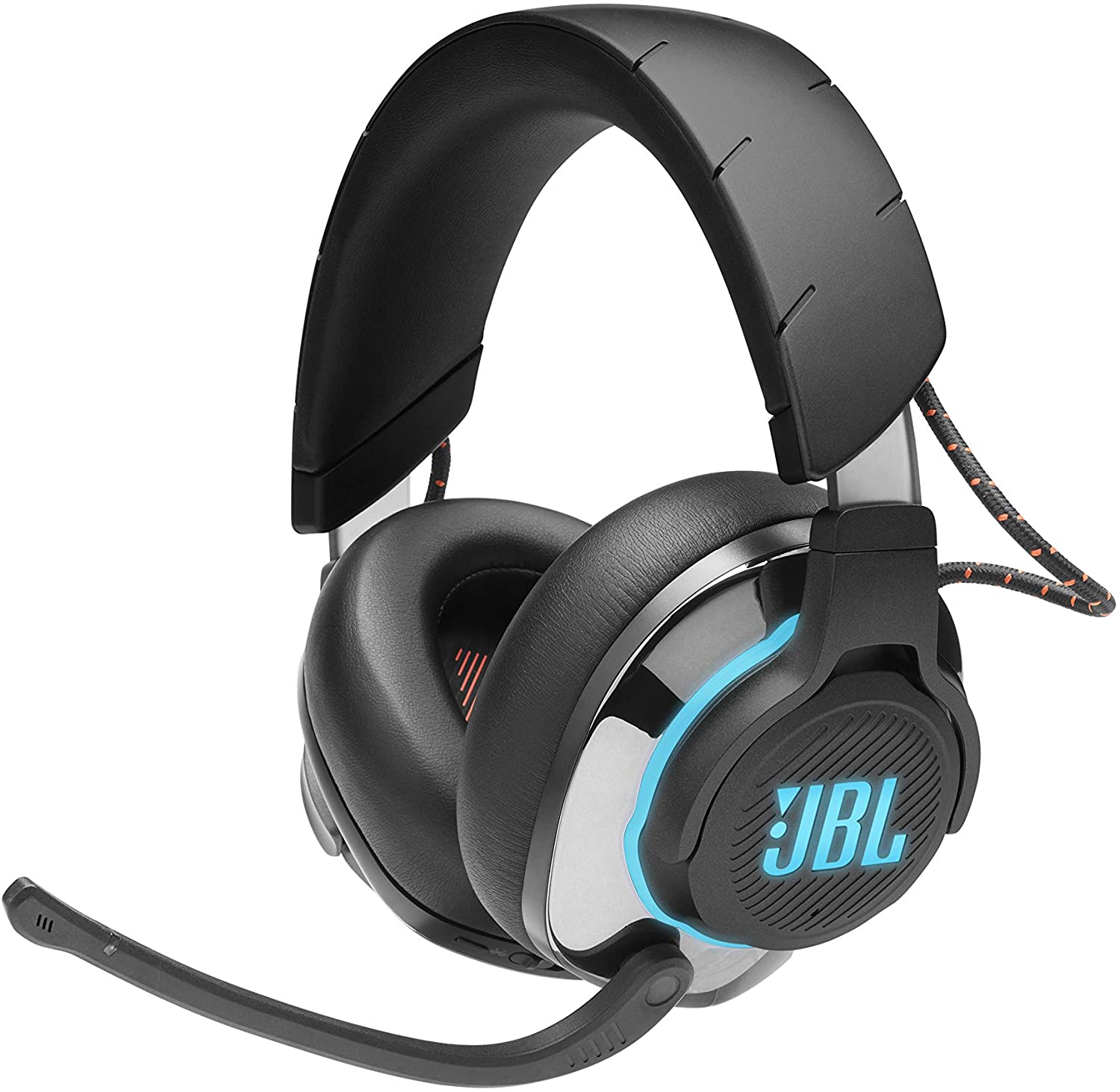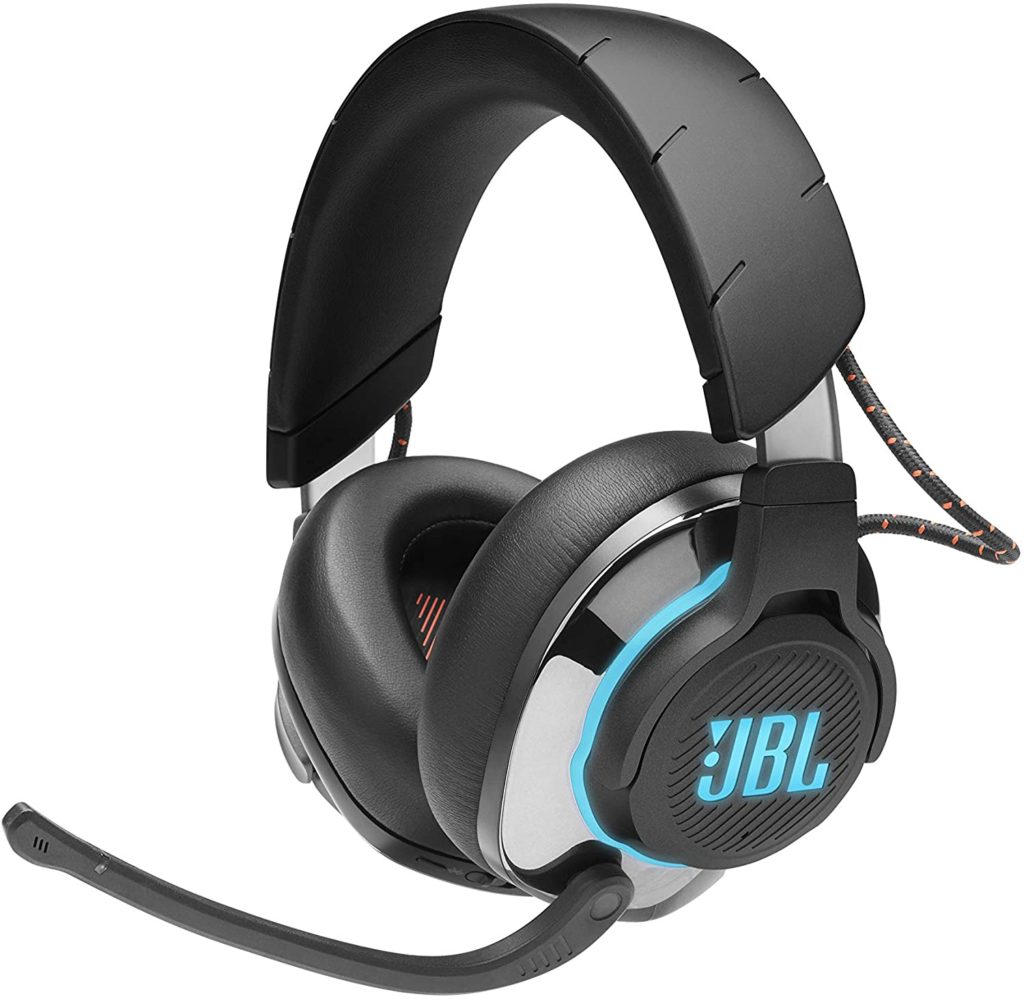 The JBL Quantum 800 is a feature-packed wireless headset with a lot of features such as active noise cancellation and exciting surround sound. We're a bit skeptical since JBL squeezed a lot into this pair which may affect some of its qualities, but its priced competitively for a gaming-focused offering from an audiophile brand. The JBL Quantum 800 looks impressive at a glance, but let's check out if it's worth its $200 price tag.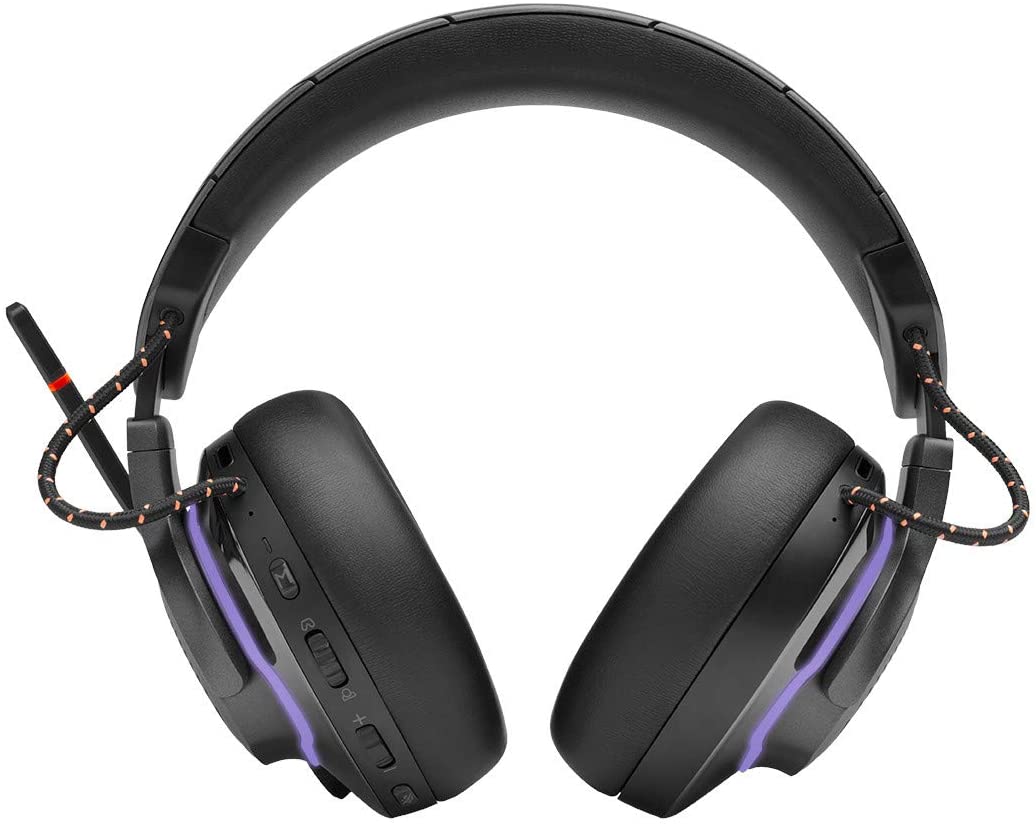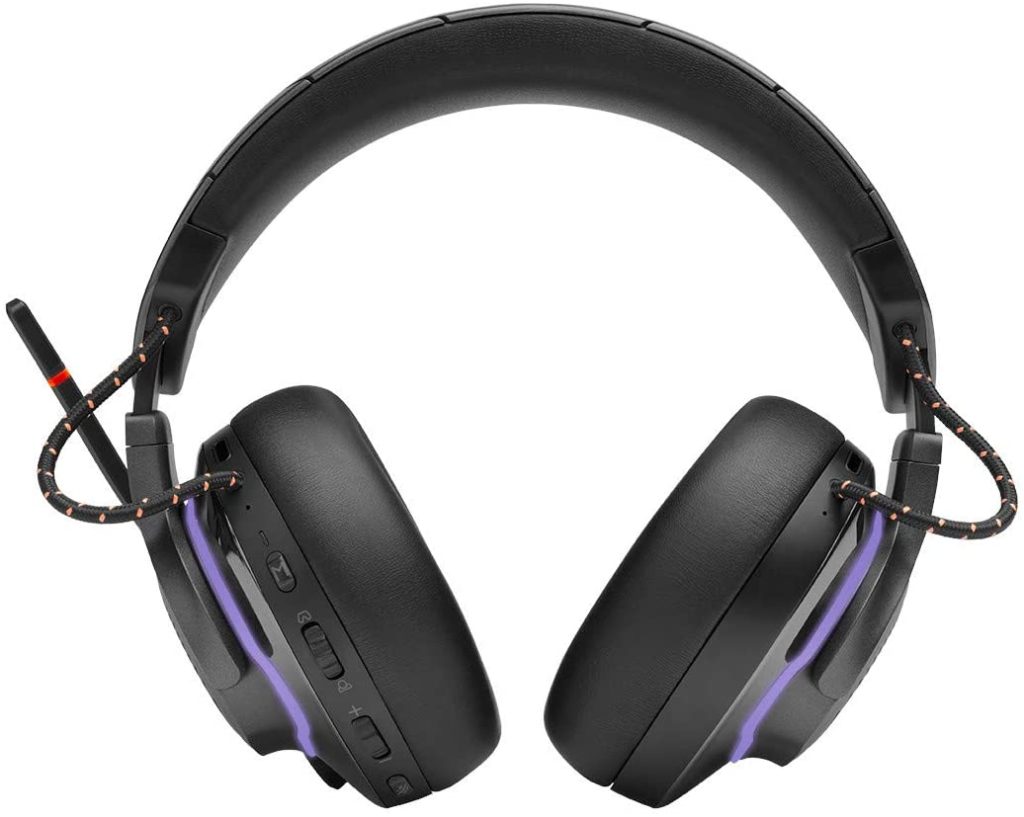 Design and Features
The JBL Quantum 800 is dressed to look luxurious with its combination of gunmetal and black, but it also has RGB lighting to attract gamers. Most gaming variants are tacky and too aggressive-looking, but the brand did well in mixing it up to give us a more relaxed yet still high-tech aesthetic. RGB is part and parcel of the package, but you have to use the headset's driver to set its colors.
You get a USB dongle, 3.5mm cable, and a USB-A to USB-C cable with the package for wireless connectivity with your PC, connecting to mobile devices and charging the JBL Quantum 800 respectively. There is also a foam filter for the mic which is quite effective at drowning out some of the background noise from your room.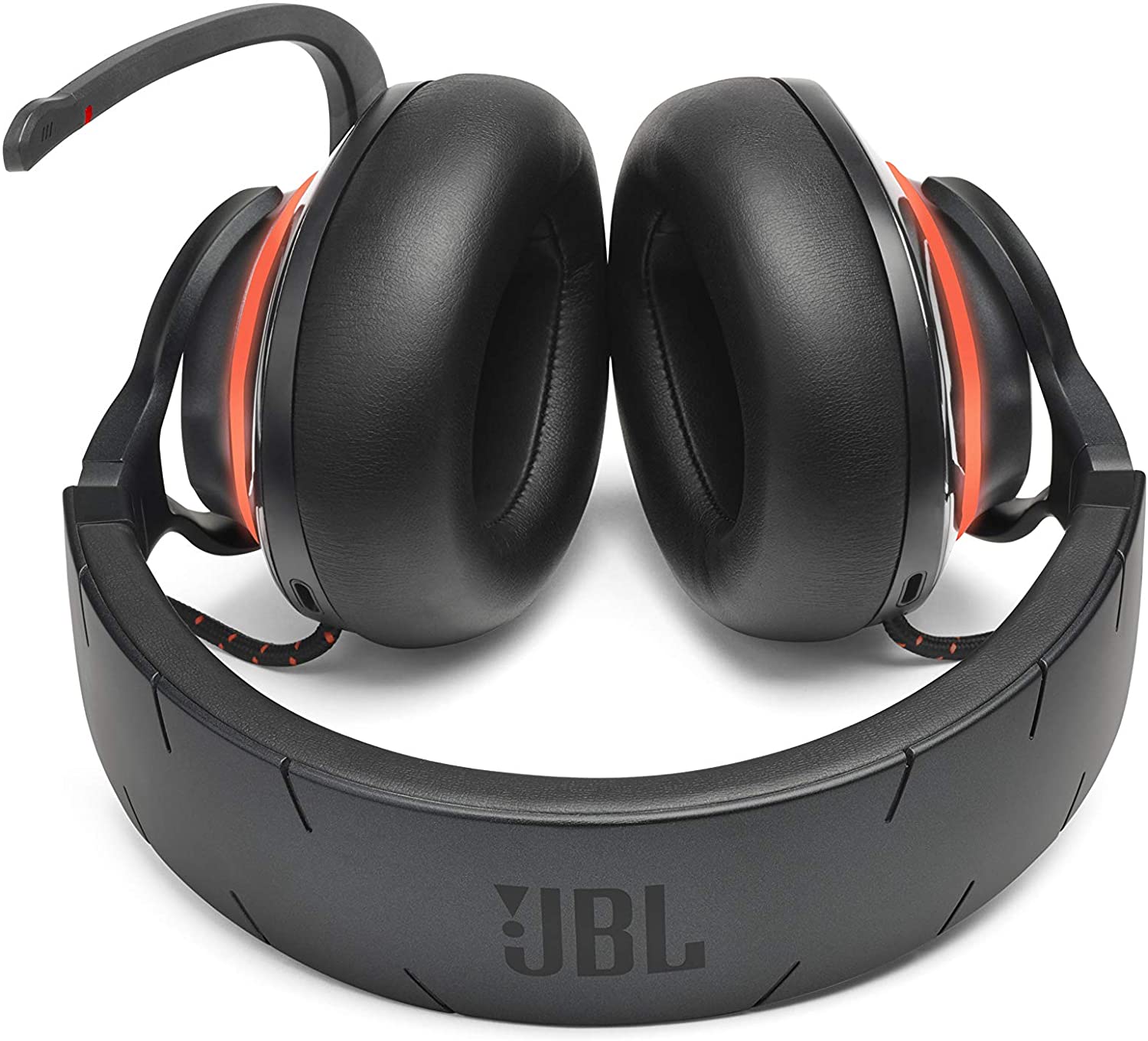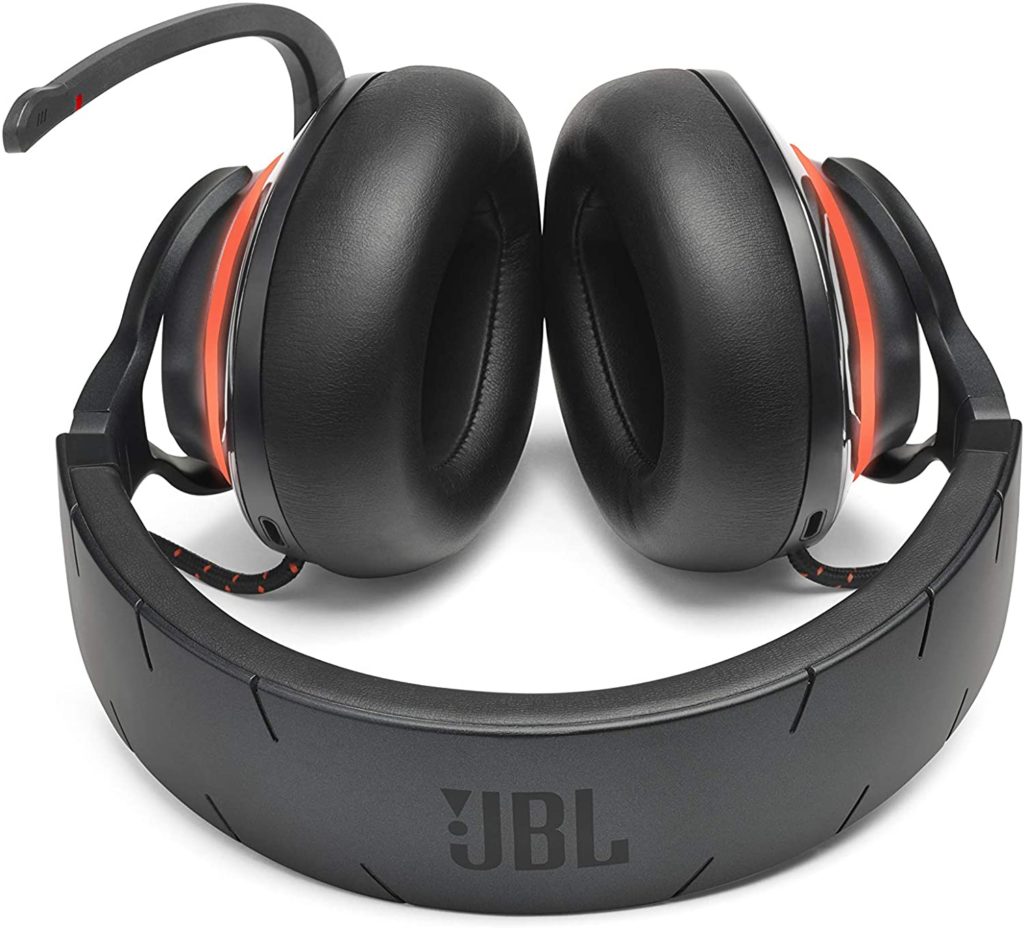 The earcups have a JBL logo on each side that lights up, along with an LED ring that spreads light into the reflective layer to maximize the effect. This gives the JBL Quantum 800 a look that is more suitable for the movie Tron with its light streaks. We think its still wearable in public, but it's at home the most next to your high-end gaming setup.
The JBL Quantum 800's earcups have plenty of memory foam in each that is wrapped with a plus faux leather cover. The combination provides enough comfort which negates the snug fit of the headband. The latter has a different type of padding, but it is still covered in the same leather material as the earcups and comfortable enough not to press too hard on your dome.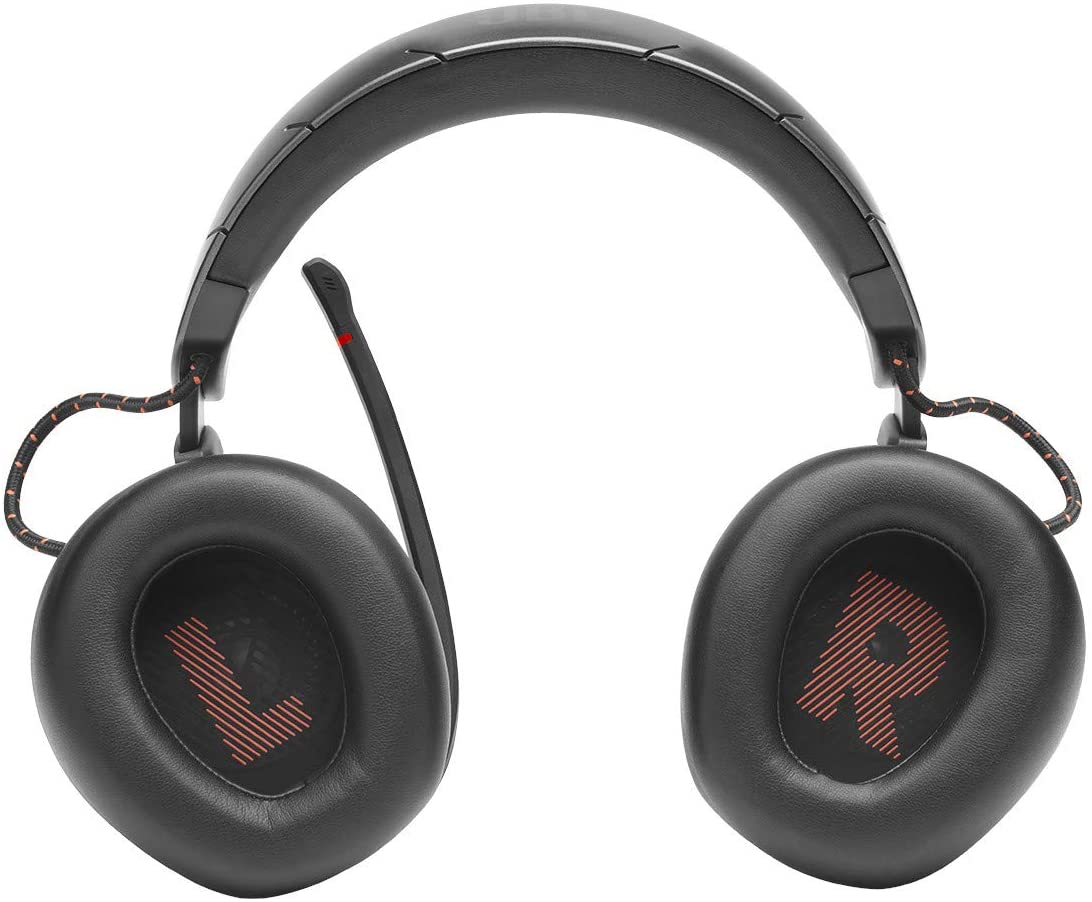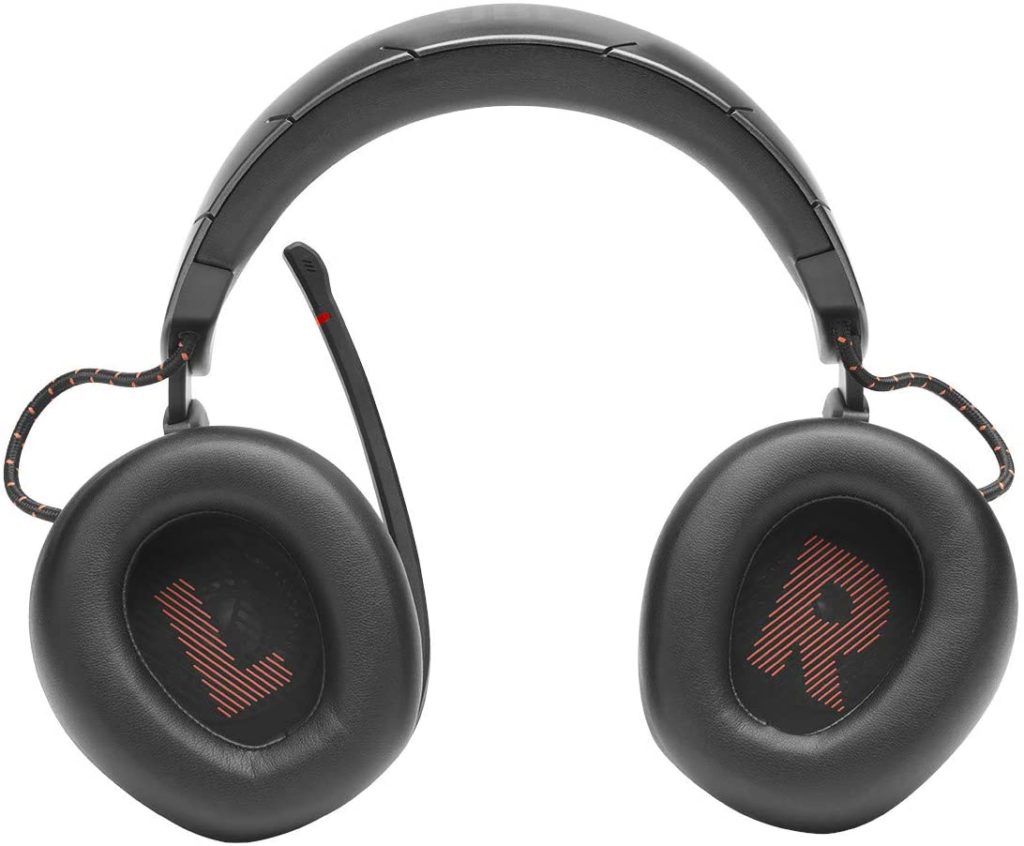 Build quality is excellent for the JBL Quantum 800 so it doesn't feel flimsy or cheap, although we're worried about the plastic headset band. those made out of anything other than metal usually do not last long, and something as minor as dropping them might break it in half. Again, construction and material quality do not feel cheap, but taking extra care is a must if you don't want to break the plastic parts off.
The JBL Quantum 800's fit runs a bit tight for big heads and the earcups are a bit smaller than we expected. Most people will find the fit perfect, but bigger guys will want to look at something with slightly bigger dimensions. The clamp of the headband is neutral, but those used to two-piece, auto-adjusting headbands might find this pair uncomfortable.
All of the controls for the JBL Quantum 800's functions are found on the earcups, making them easy to access while in the heat of battle. The right cup holds the power and Bluetooth pairing button, while the left holds the USB-C charging port, volume controls, along with buttons for muting the mic, noise cancellation, and a game/chat balance wheel.
The JBL Quantum 800 can also be used in three ways which enhance its value for the techy buyer. It primarily connects to PC via its USB dongle, but you can also use Bluetooth and wired mode with other devices such as mobile phones and tablets. However, you lose access to the customization features of the headset if you don't use the USB dongle.
The mic on the JBL Quantum 800 isn't removable, so you can only flip it up if it's not in use or fold it. We prefer something that you can pull out instead since the pair can be used with mobile phones and music players for long commutes or trips. We reckon most users won't want to wear something that makes you look like a pilot or a phone operator while riding the train to work.
Performance
The JBL Quantum 800 is capable of very good sound quality and it can simulate surround sound that is accentuated with head tracking. Its also great for any type of audio, whether if its from games, movies or your Spotify playlist. the drivers aren't as bass-heavy like most gaming headsets, but you can boost it without drowning out the mids and highs via the QuantumEngine app.
This kind of sound signature makes the JBL Quantum 800 ideal for music listening since it sounds lively yet balanced. Listening to tracks other than house or hip-hop sounds good on the pair thanks to the crisp treble and clear vocals. Using its QuantumSurround also works great with any genre you can listen to, even if there are Stereo and DTS modes in the app.
The JBL Quantum 800 is also fantastic for action-packed games like Warzone and Doom Eternal due to its sound signature. It can portray the booming explosions in the said titles, but they don't overpower the other effects and the dialogue. Just make sure that you update the firmware for the device to get the sound quality we are describing since the stock one has a few functional flaws.
The QuantumSurround feature on the JBL Quantum 800 sounds accurate enough to make it easy to pinpoint footsteps and gunfire. the only way most can tell that the 7.1 audio is simulated is if they have a full audio setup which, of course, has 7 directional speakers and a subwoofer. This feature comes in handy for genres like Battle Royal or competitive shooters, but the cans still offer plenty of directional imaging even if the surround sound is deactivated.
What we love about the JBL Quantum 800 is its ANC or active noise cancellation feature that you won't find on many gaming headsets. It's not as strong as those that come with audiophile variants from Bose and Sony, but it cuts out a lot of background noise. You also won't hear any unwanted sounds like hissing or cracking, indicating that the feature was soundly designed and implemented.
JBL also mentioned that the JBL Quantum 800 can last up to 14 hours with the lights off on a single charge. We got around 8 hours with it turned on, so that's not too bad for a wireless headset that has a lot of features. Take note that results will vary due to differences in volume and preferences in EQ tuning.
It's also worth mentioning that managing the JBL Quantum 800's battery is a must if you don't want to get disturbed. The device cannot be used when it is being charged, so you have to switch to another pair or stop gaming for a while if it runs out of juice. JBL mentioned that this is a safety feature, but we have yet to come across news that someone got electrocuted or injured by a shorted or exploding wireless headset.
Thoughts on the JBL Quantum 800
The JBL Quantum 800 is a great piece of kit for $200 if you consider what it offers in terms of design and features. The pair's great sound quality mixed with effective surround and noise-canceling capabilities make this a formidable option for both competitive and immersive gaming. It's rare to find something that includes all three characteristics, plus it also works great with a mix of devices and types of audio such as music.
However, the JBL Quantum 800 isn't without quirks such as its firmware which is troublesome to update and required to get the most out of it. We also don't like that it's made mostly of plastic where many offerings from gaming brands have metal headbands and the like. It's a great buy at its price point, and you have to spend at least $50 more to get better sound quality.
Pros:
Attractive RGB Design
Great Sound Quality for Games, Music, and Movies
Effective 7.1 Surround and Active Noise Cancelation
Great Gaming Sound Quality with Lots of Bass
Plush Cups and Headband Padding
Plenty of Features for the Price
Cons:
Mostly Plastic Construction
Fussy Firmware Updating
Earcups a Bit Small
About the Author: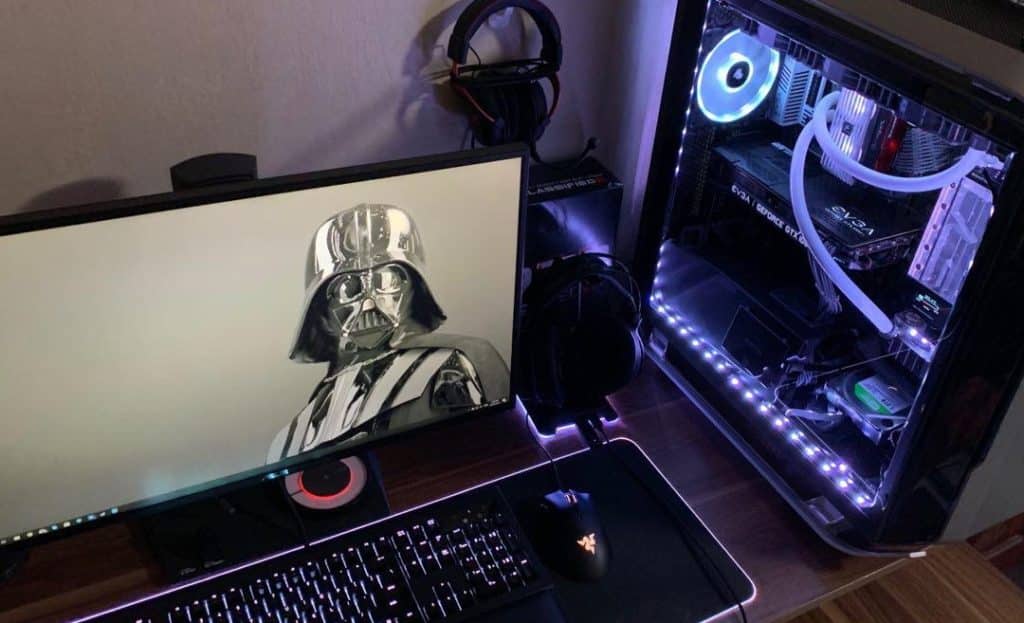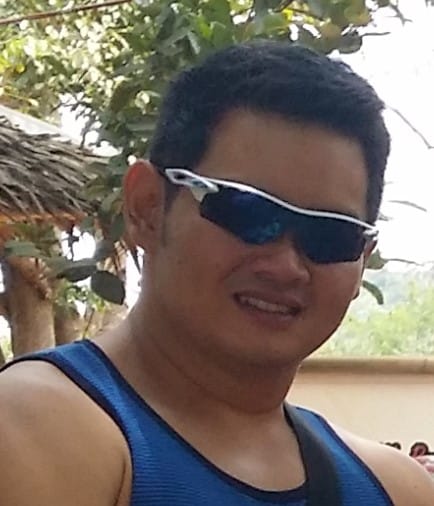 Paolo is a gaming veteran since the golden days of Doom and Warcraft and has been building gaming systems for family, friends, and colleagues since his junior high years. High-performance monitors are one of his fixations and he believes that it's every citizen's right to enjoy one. He has gone through several pieces of hardware in pursuit of every bit of performance gain, much to the dismay of his wallet. He now works with Monitornerds to scrutinize the latest gear to create reviews that accentuate the seldom explained aspects of a PC monitor.