Lenovo has responded with a slew of new and improved computer monitors that are designed to grow the company's share in the computer display market. We got a peek at their latest product portfolio for their year at IFA 2022 via the company's Tech Life 2022 virtual showcase. The sole gaming monitor in this release is aimed at the high-end gaming crowd, while the pro variants were designed for work from home to enterprise use.
Lenovo has always focused on professional products, but that doesn't mean that their models made for fun are lacking in any way. We think it's more successful in the enterprise and prosumer markets, but its release of competitive gaming products reveals its goal for the niche as well. These new monitors will start shipping by December of this year up until January of 2023.
Lenovo Monitors 2022-2023 Releases
Here are the up-and-coming Lenovo monitors with corresponding release dates and suggested retail prices:
 Lenovo Legion Y32p-30 $749.99/December 2022)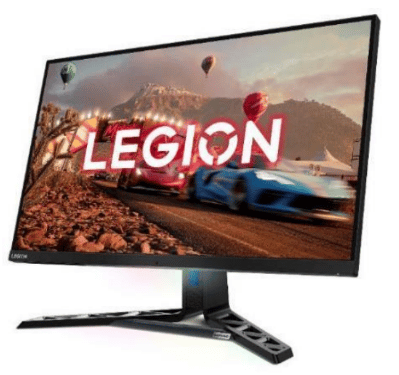 Anyone could guess that the Lenovo Legion Y32p-30 is a 4K 144Hz from its 32-inch 4K screen and the price. It is designed for gamers who are also remote workers during the day, so its sharp and smooth screen will come in handy in enhancing both productivity and entertainment. It also has RGB lighting at the bottom edge which synchronizes with the dominant colors on the screen to increase its immersive value.
It has HDMI 2.1 connectivity for the latest consoles and USB-C connectivity for mobile devices, although it's limited to 15 watts. It's a very competitive package at the $799 price point, and we're excited to see how it stacks up to existing best-sellers. The Lenovo Legion Y32p-30 will arrive just in time for Christmas this year at $749.99, so watch out for announcements and of course, reviews.
ThinkVision T32p-30 ($799.00/January 2023)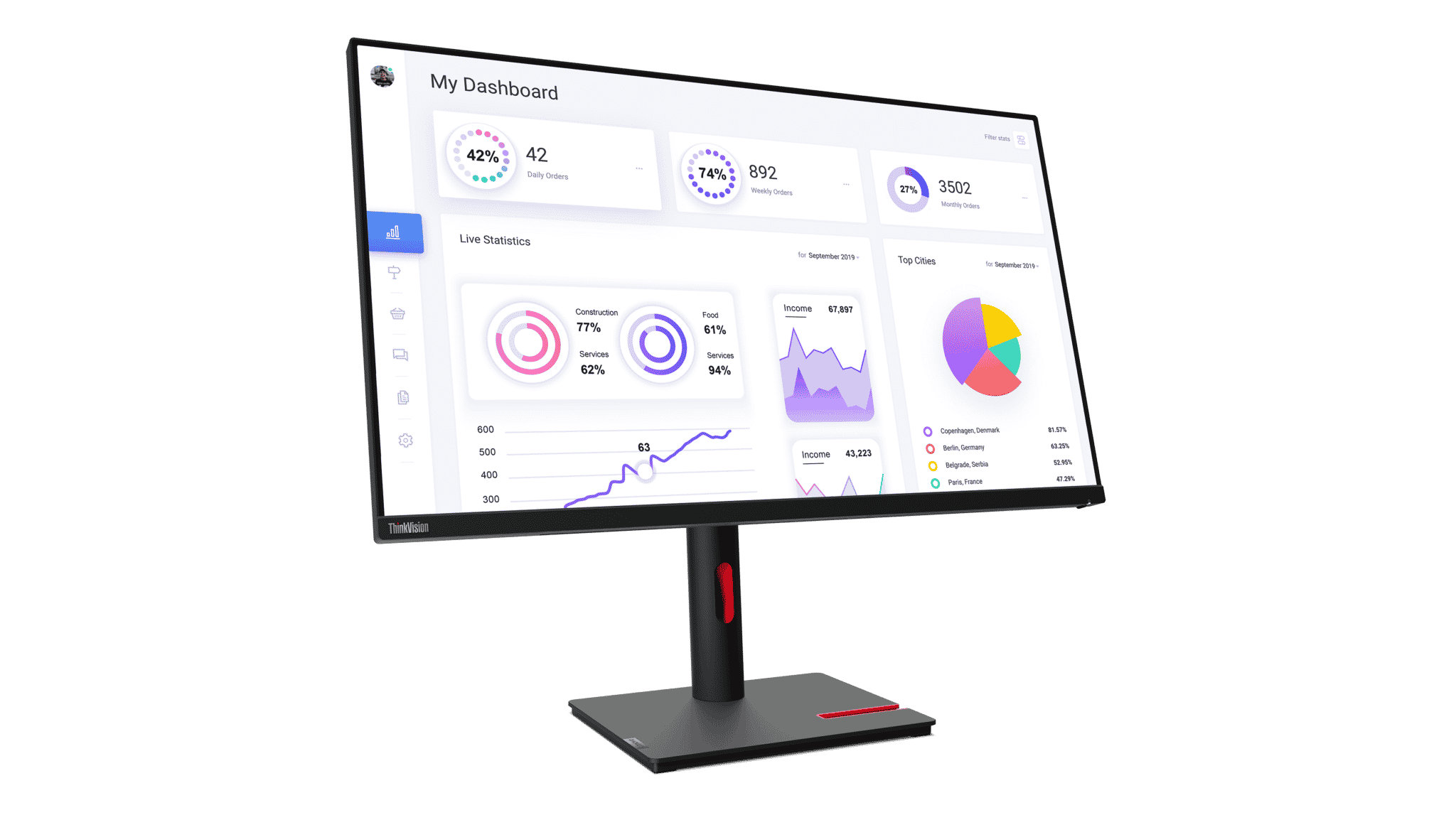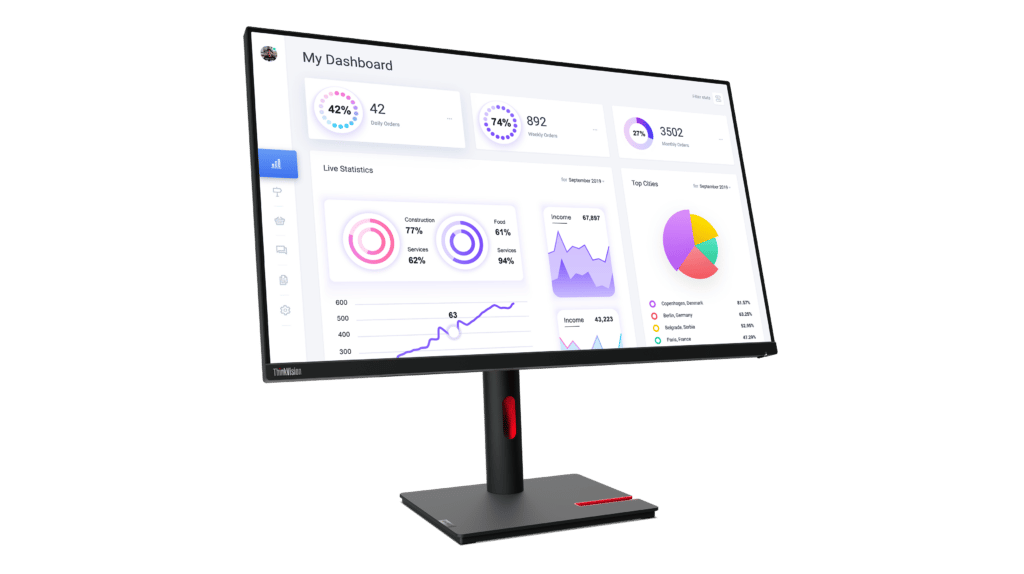 The ThinkVision T32p-30 is a premium business monitor with a crisp and clear IPS monitor that's perfect for multitasking and design. It doesn't have wide gamut coverage, but it should be color-accurate like some of the previous ThinkVision monitors we've tested. No special features were mentioned, but Lenovo did tell us that it will have a higher contrast ratio.
It also has a USB-C slot so laptops like the MacBook Pro can be docked to it conveniently. This is a prerequisite of good remote work or school monitors so users won't have to deal with a myriad of cables. The ThinkVision T32p-30 will arrive on January 2023 at a high $799 price, so it is quite interesting to see what it can do.
ThinkVision T34w-30 ($849.00/January 2023)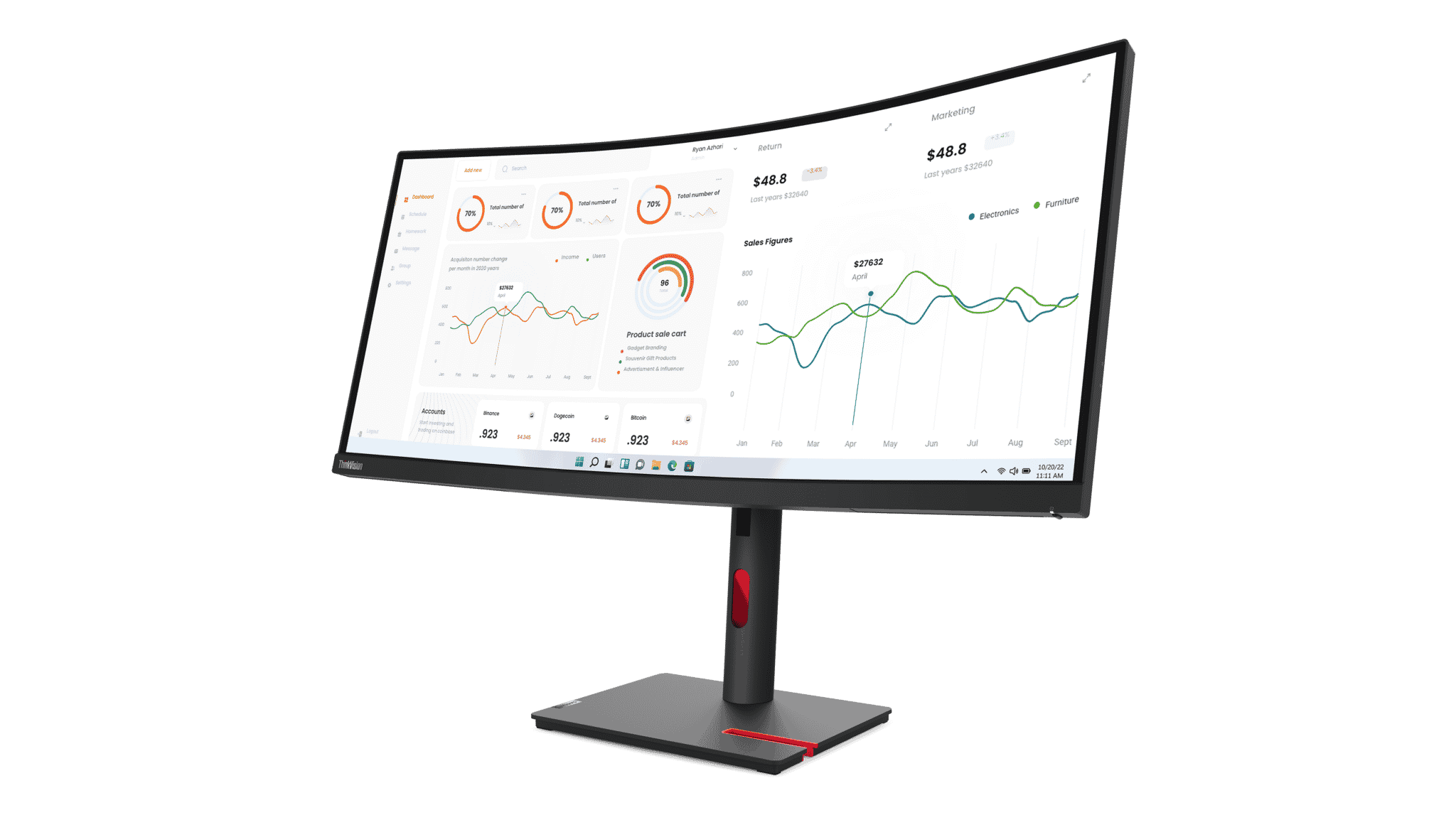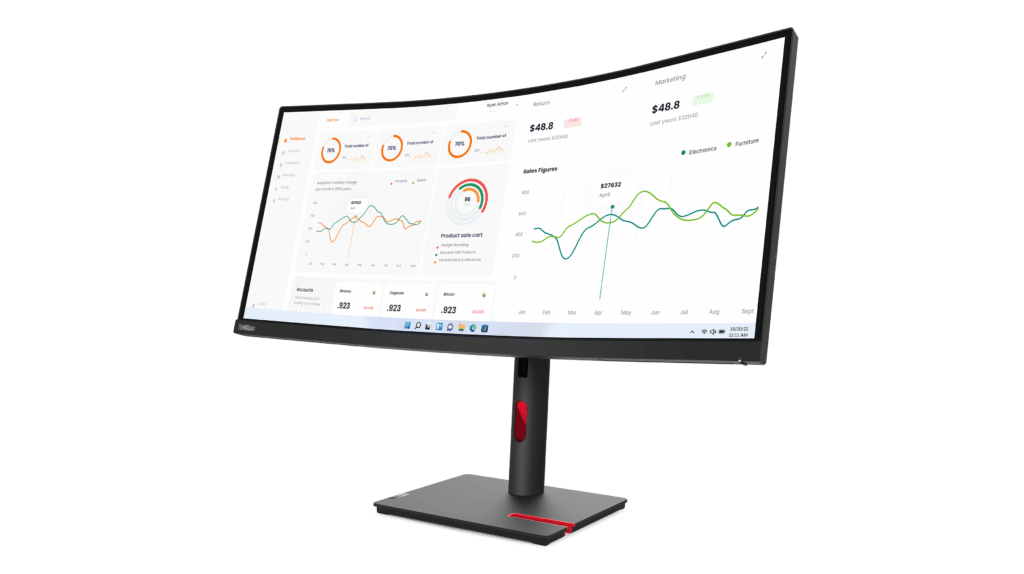 The ThinkVision T34w-30 is the ultrawide version you should pick if you want more horizontal space to streamline your production setup. It has the same imaging specs as the 4K variant, telling us that it will be suitable for productivity and remote work. It also doesn't advertise special features at such a high price, but superb accuracy could be its focus.
Another similarity this model has with the other variants is its USB-C slot which allows you to connect a modern laptop. Most monitors that belong in the remote work category have this slot, and it wouldn't make sense if it was missing. This model will launch in the same month next year as the T32p-30, but it has a higher $849.00 MSRP.
ThinkVision T32h-30 ($549.00/January 2023)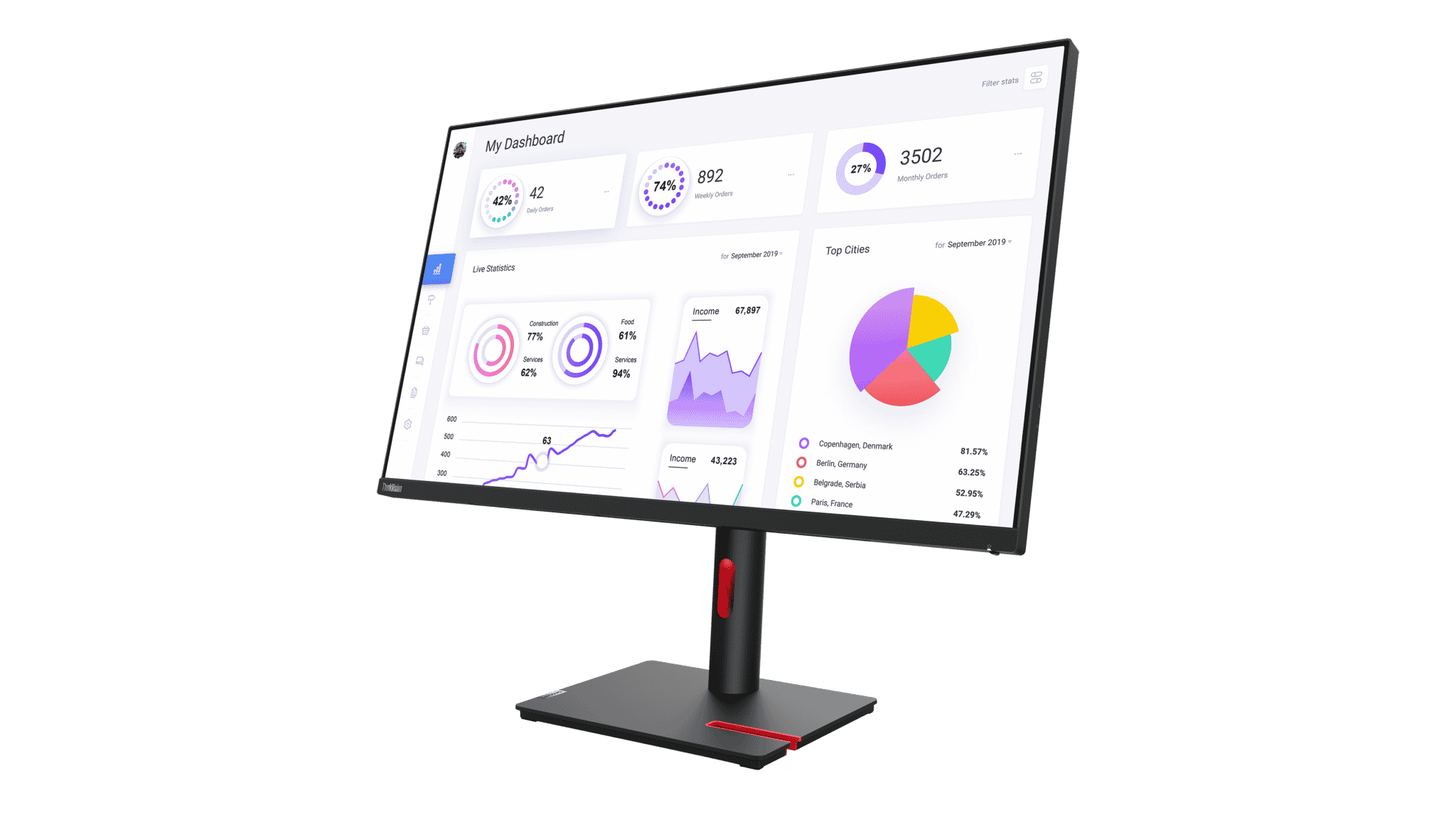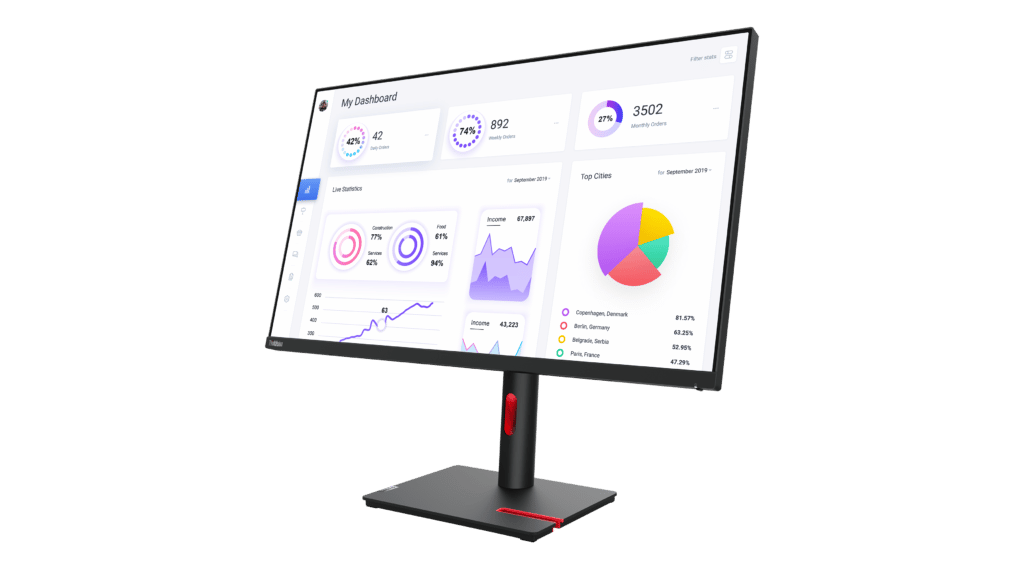 The ThinkVision T32h-30 has a lower resolution than the T32p-30 above, but it's also priced lower. The monitor won't be as crisp, but it promises the same image qualities such as the sRGB coverage and extended contrast of its 4K counterpart. It's your best pick if you think 4K will strain your eyes after extended hours of work.
The T32h-30 was also designed to cater to remote workers, so it has a USB-C port with DP Alt Mode. We can't stress it enough how important this feature is right now since monitors are getting more than just browsing due to the results of the pandemic. This variant will launch together with the other models next year with a middling $549.00 MSRP.
ThinkVision T24i-30 ($299.00/January 2023)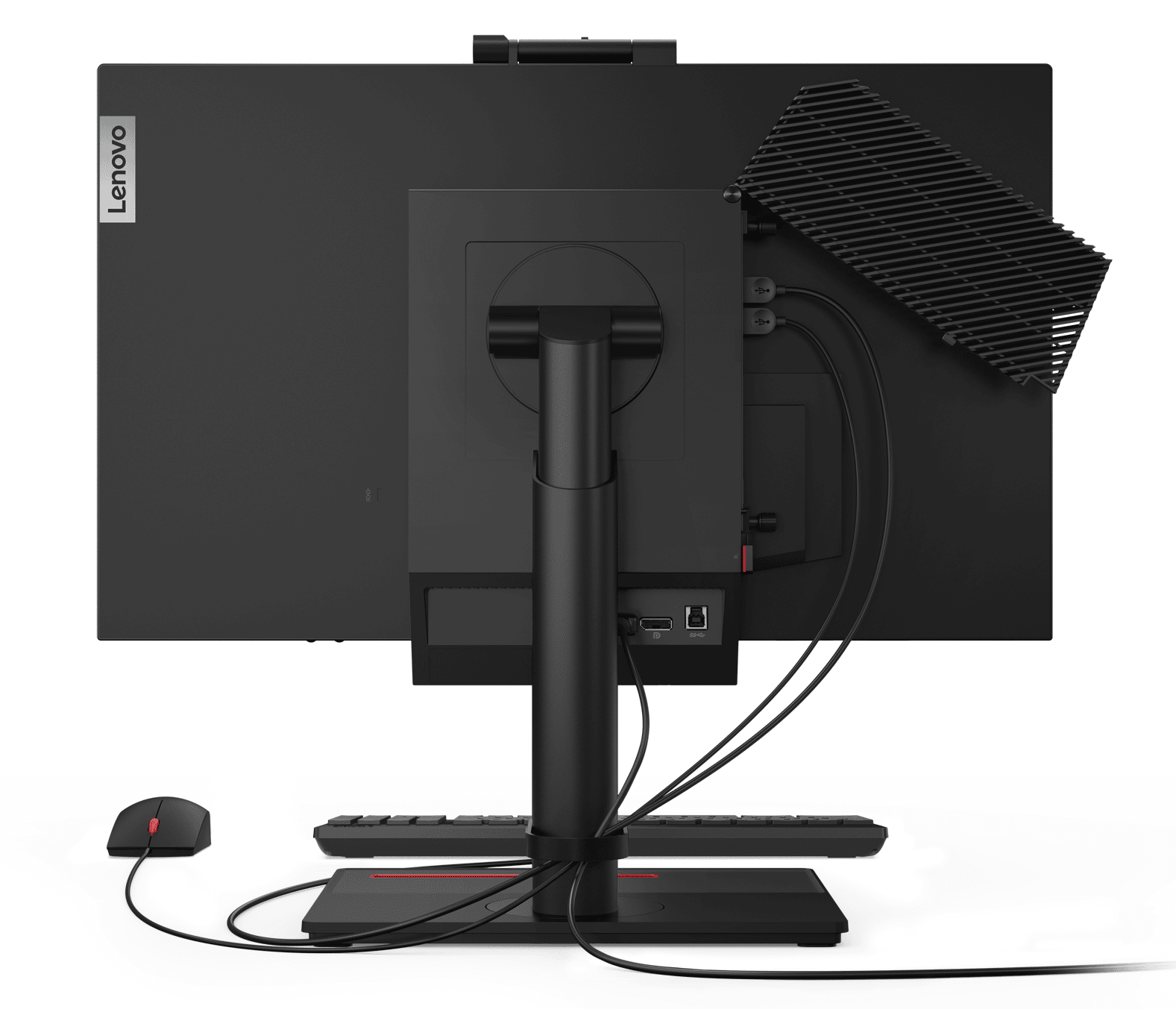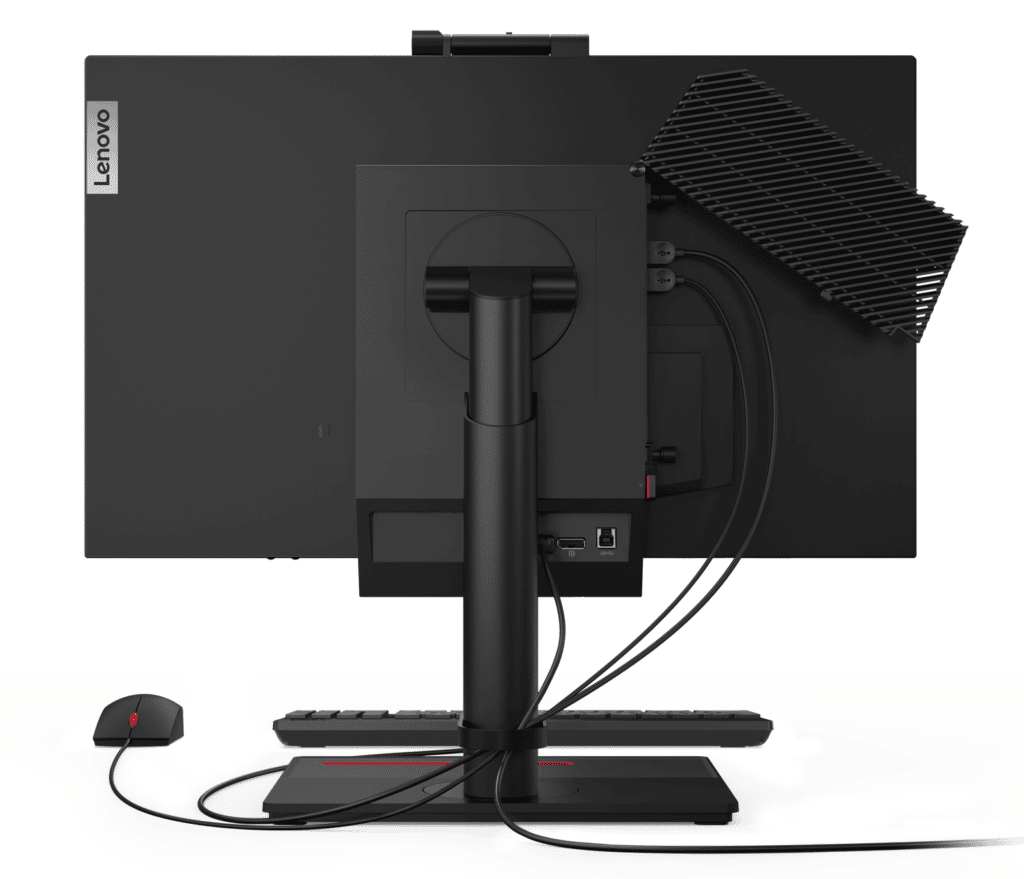 The ThinkVision T24i-30 is the 1080p model in the Lenovo monitors lineup that's designed for those who want a more relaxed 1080p screen. It shares characteristics with the cheapest model, but it has utility options and a more robust design. You can also expect improved image quality in this model, although we have to wait till we get a sample to know the extent of it.
Another big difference between this model and the other monitors above is its lack of USB-C connectivity. That makes it difficult to justify its high price, especially since it's also marketed for remote work. This variant will release with the rest of the series on January 2023 with a $299 price tag.
ThinkVision S25e-30 ($179.00/January 2023)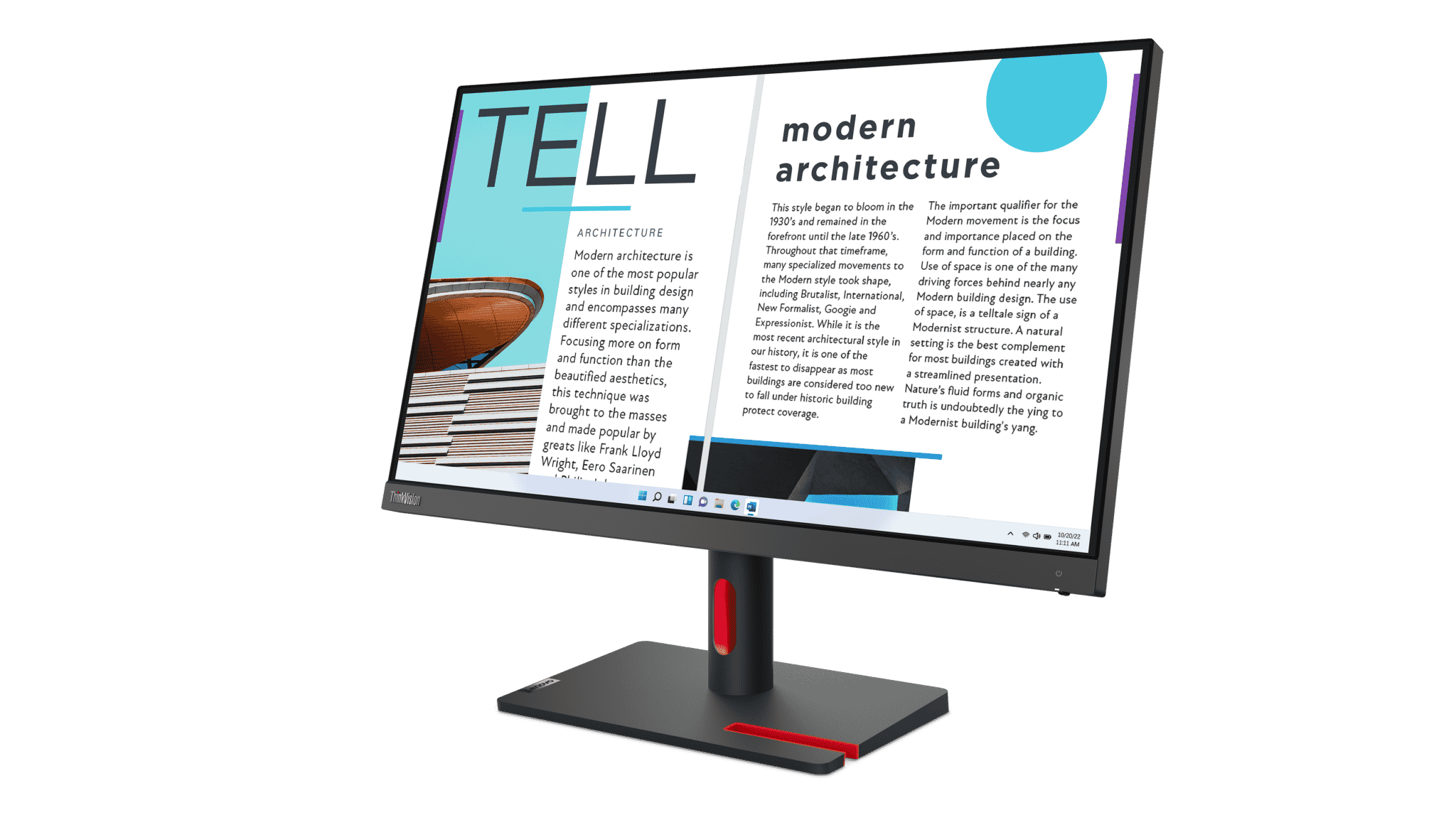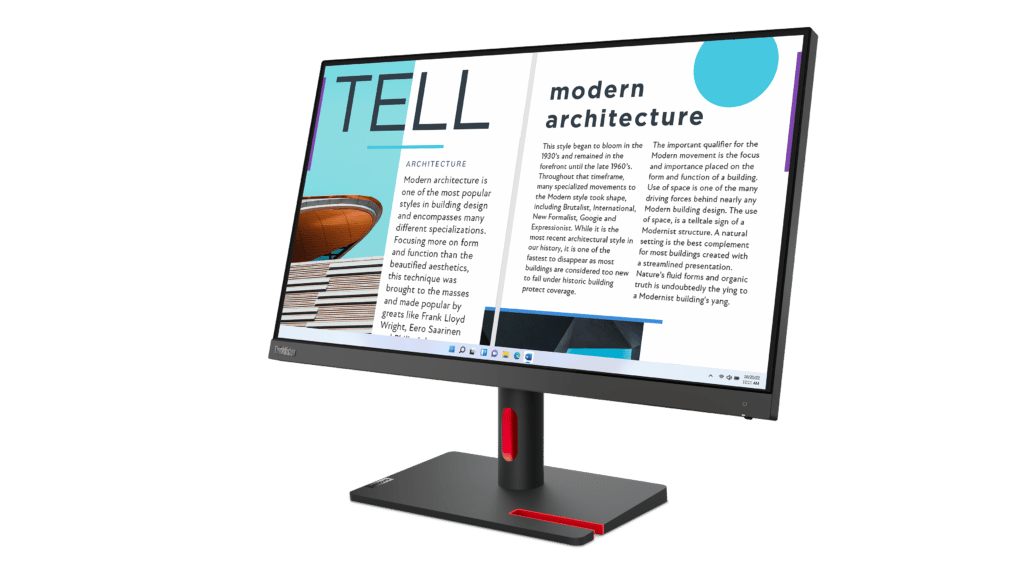 The ThinkVision S25e-30 is a simpler and cheaper monitor that's aimed at the small to mid-sized business (SMB) sector. It has a 75Hz 1080p IPS panel with 99% sRGB coverage that is complemented by a modern, three-side borderless design. It's a basic display, so its only special feature is its distinct design that you can usually see on a ThinkVision product.
Editor's Note: You can visit Lenovo's virtual showcase via this link if you want to know more about its upcoming products for late 2022 to early 2023. Lenovo is creating smart solutions with its new offerings, so be sure to check them out today.